Which Disney cruise ship is the best for you?
I struggled whether or not cruising was for us, and I convinced my husband that we should try it. We have a few cruises under our belts now, and we are still trying to figure out if we are "cruise" people. Given the industry awards they win and the age of my youngest, Disney Cruise Line was the obvious choice to try first.
The cruising market continues to expand so much— and so many parents now consider it one the easiest and relaxing ways for families to travel. It's a big moving resort where you only unpack once.
Only one close friend of mine had been on a Disney cruise before I took one. She's the least Disney person I know, and yet she said it was a fabulous, relaxing vacation that was ideal for grandparents, parents, and kids to take together.
But one of the most impressive endorsements I heard was from very glamorous Italian food and wine writer I met by a resort pool who lived in Costa Smeralda. She said the food on the Disney cruises impressed her. That is a strong endorsement.
I have asked several travel experts to ask to help my over planning, over researching brain. Enjoy their excellent advice.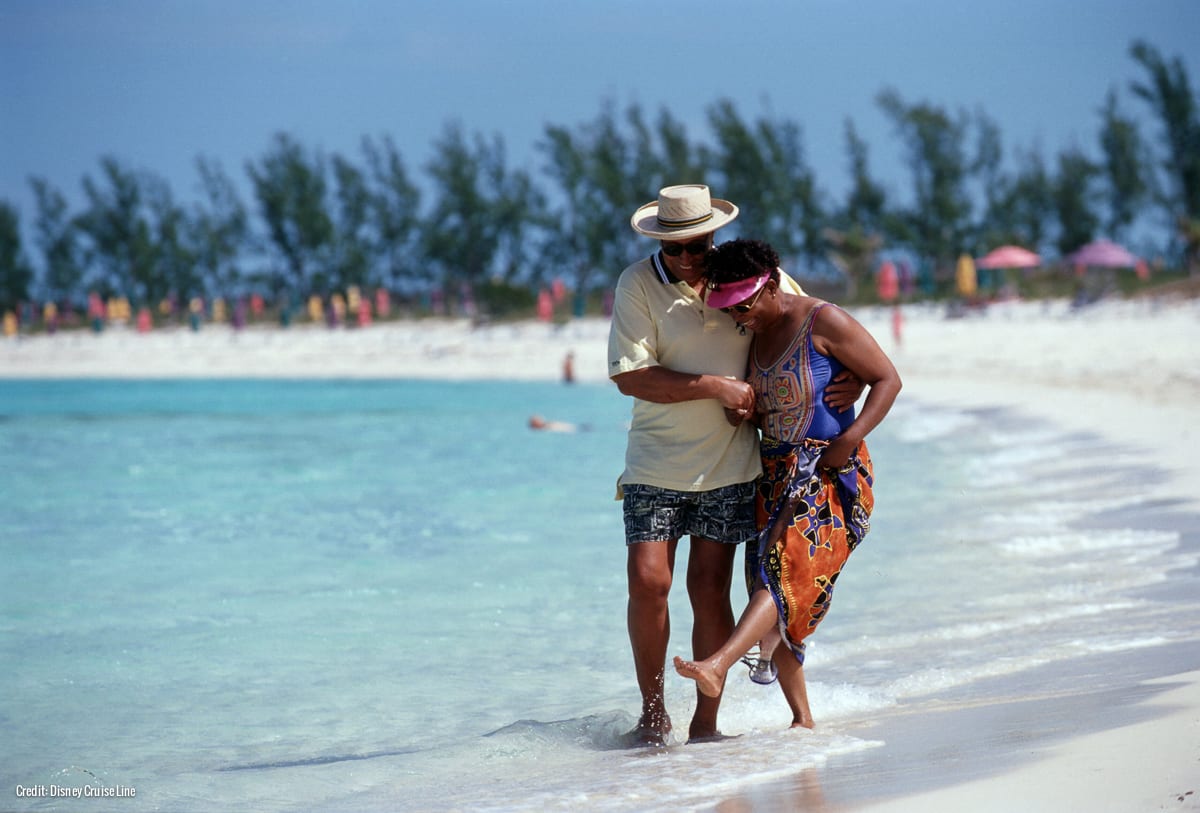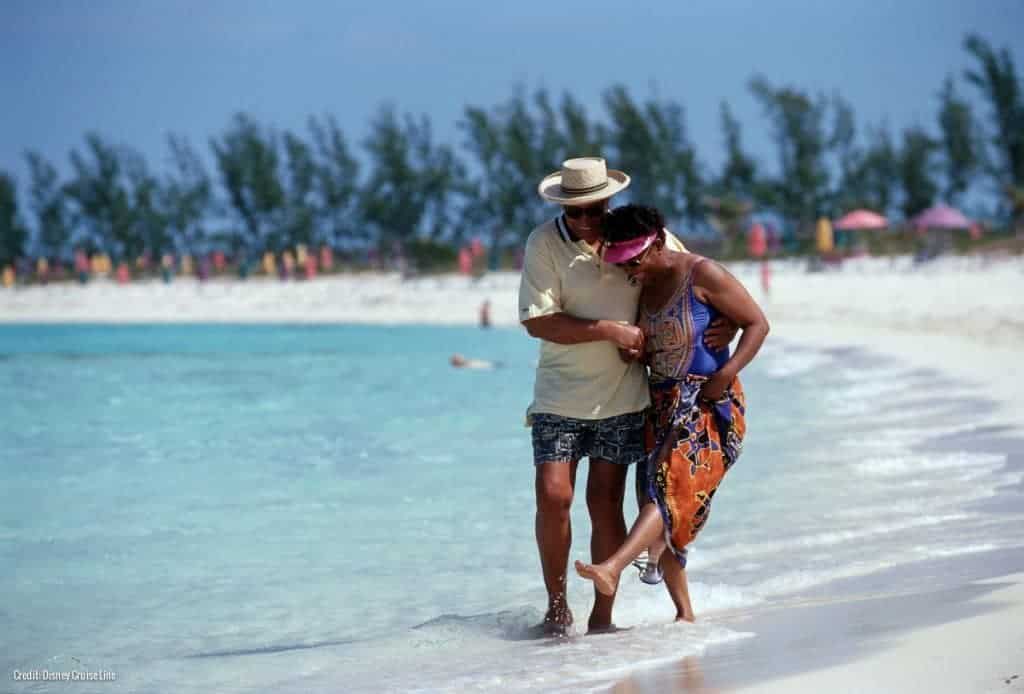 Disney Cruise Reviews: the good and the meh
Eric Stoen, of Travel Babbo, has wonderful taste in luxury hotels he visits on his world travels with his kids, and he took his family on three Disney Cruises.
"Our cruises were all about the European ports, and we liked pretty much all of our stops, from Italy to Greece to Norway to Iceland. If you want to see a lot of great destinations and not have to pack/unpack in between, cruises work well.
Having said that, the Disney Magic was designed for warm weather cruising and our northern European cruise wasn't great — it was too cold for people to be outside or use the pool deck, so the ship felt crowded and chaotic — especially at breakfast and when trying to see movies/shows.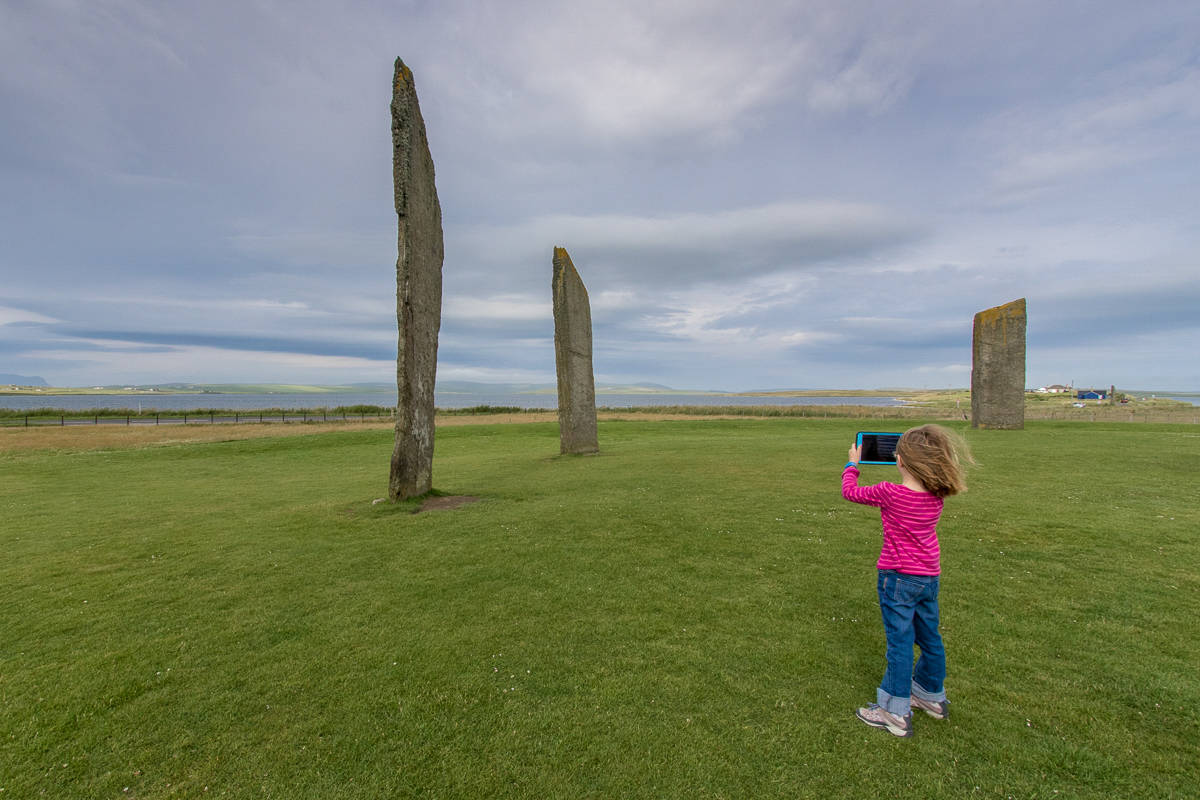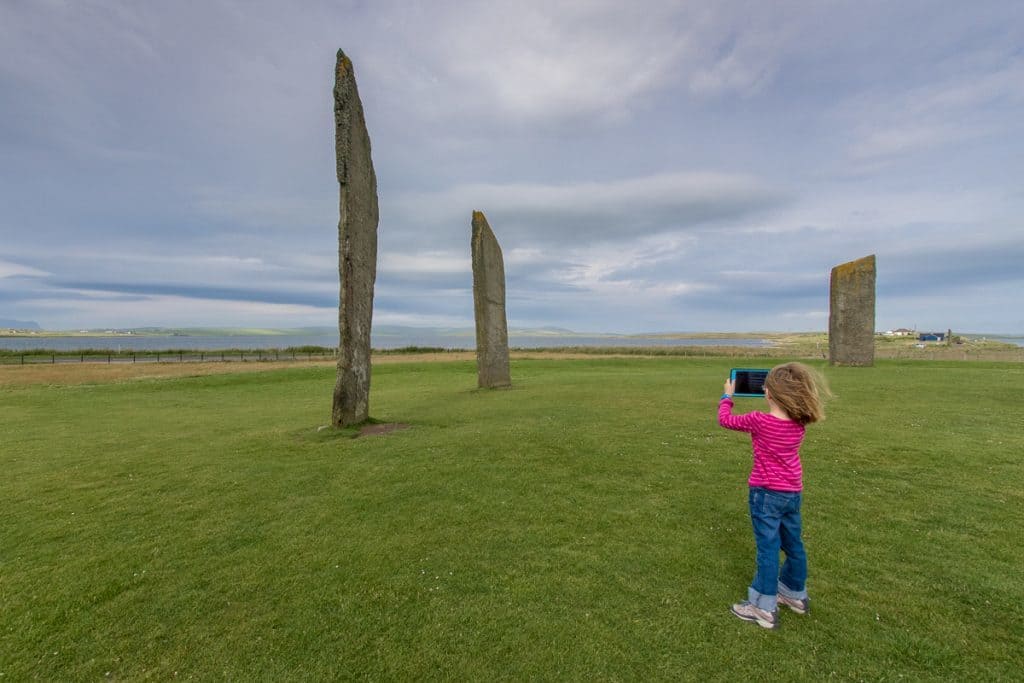 The major knock against cruising is that you're only seeing a small (touristy) area, and you don't have time to explore or interact with the local culture. I enjoy seeing a little of some new places with the kids and then deciding where we want to return.
So really our cruises have been previews of future vacations. Now we spend two weeks on a Greek island every other summer rather than seeing a crowded island for a day off of a ship.
For us, after three 12-night cruises, the Disney elements got repetitive – the soundtracks, menus, character signings, etc. But no regrets – it was those cruise days that led us to making Greece a standard vacation destination."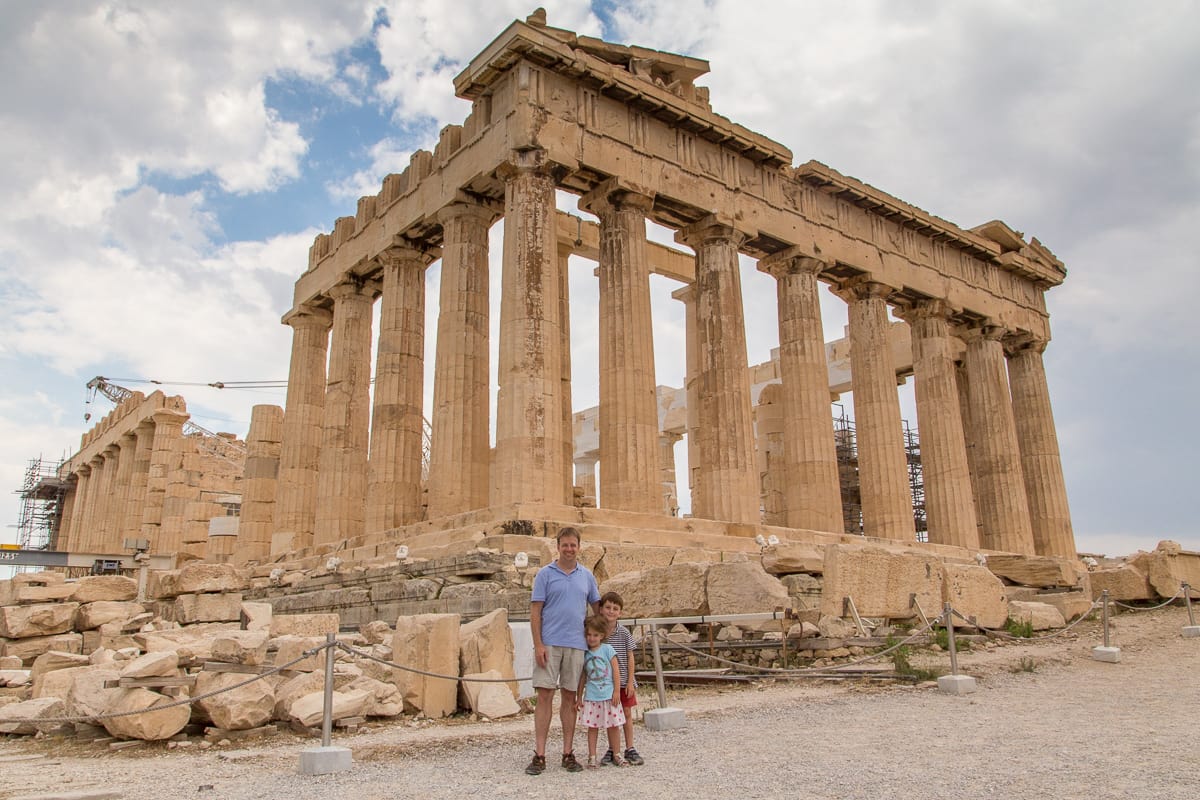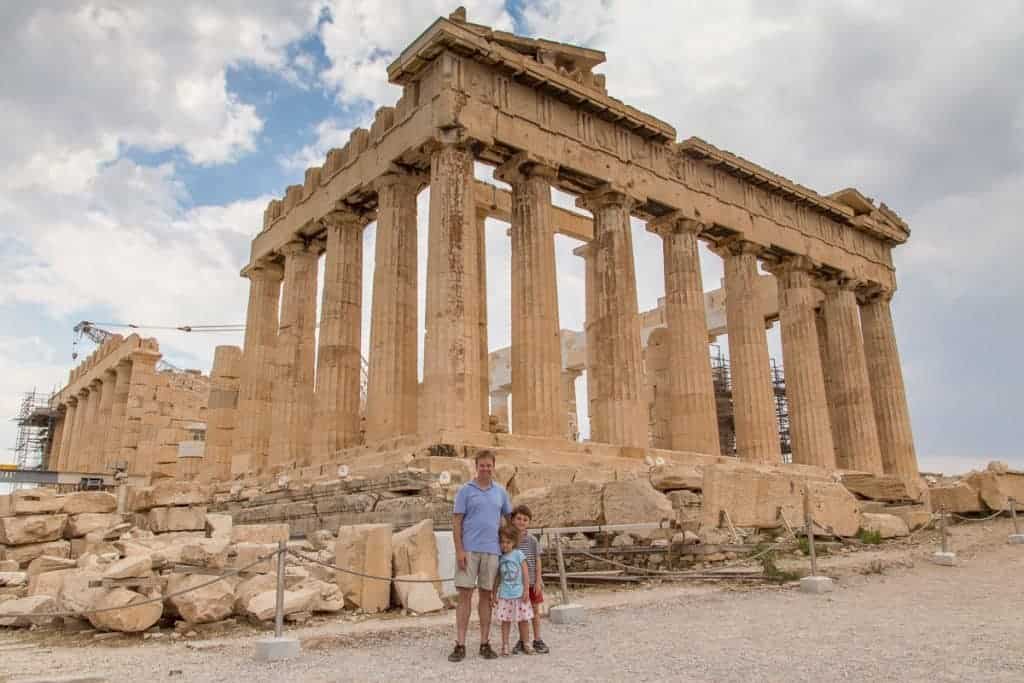 Which is the best Disney ship?
The best Disney ships really depend on when and where you want to cruise. The cruise can serve as a replacement for a relaxing resort vacation or facilitate touring a new area like Europe, Canada, and Alaska.
Since I like to do slower, live-like-a-local travel when I visit Europe, I knew we wanted a cruise that was more of a beach resort vacation.
The Disney Wish, the newest ship to launch will sail three and four night Bahamas cruises stating in June 2022. The Disney Fantasy generally sails seven nights alternating Eastern and Western Caribbean itineraries. These ships remain at Port Canaveral near Orlando year round, though the Disney Wish hasn't yet posted itineraries after September 2022.
The Disney Dream has moved to the port of Miami.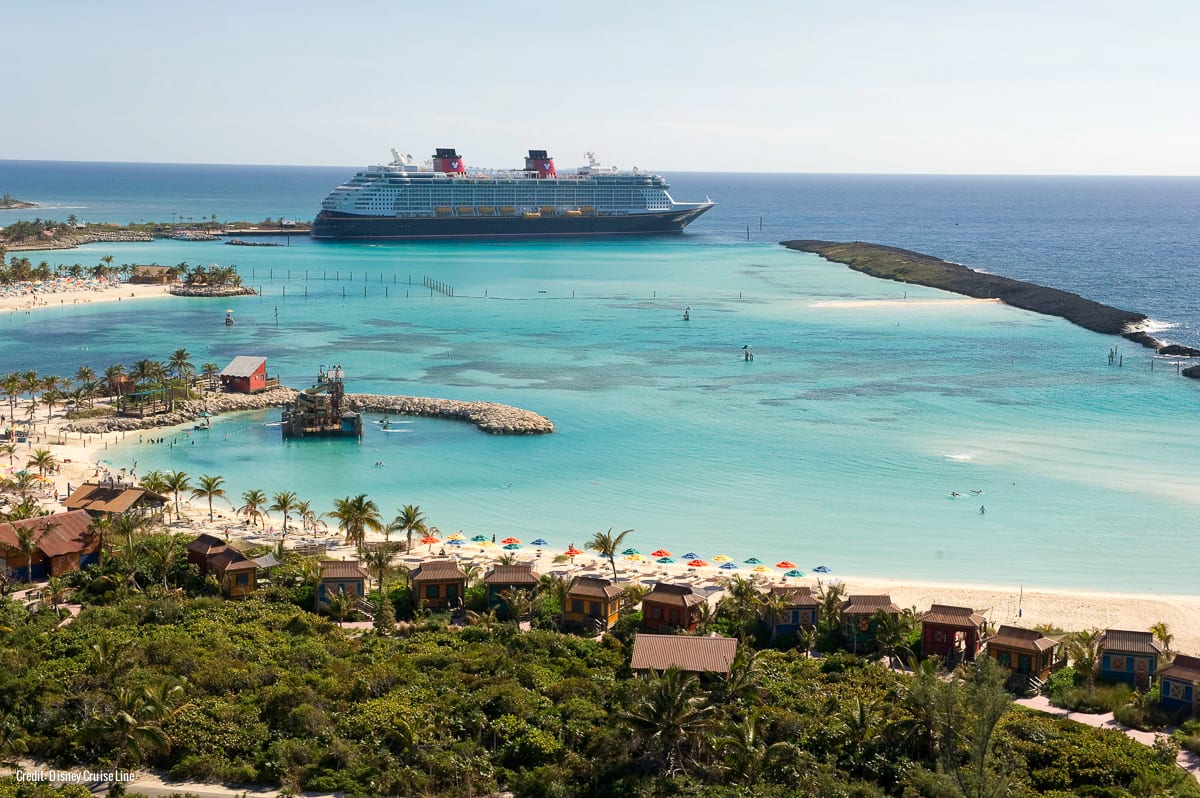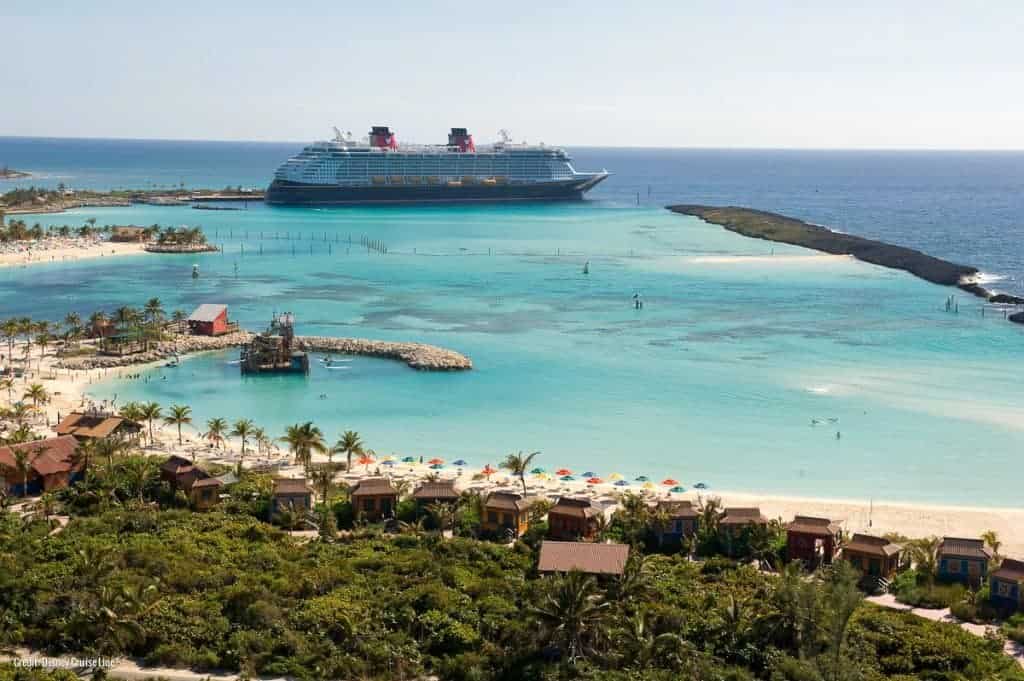 In the summer months, the Disney Magic and Disney Wonder sail in Europe and Alaska, respectively. The Wonder then sails some West coast and Baja Mexico itineraries before crossing the Panama Canal. It then sails out of Galveston, Texas.
The Magic returns from Europe to sail out of New York in the fall, then heads down to Miami for the winter months with a brief side trip for a San Juan sailing.
What about the new Disney cruise ships?
The Disney Wish is the newest ship in the fleet, entering service in 2022. And before that. the Dismey Fantasy is the newest. It is also the most recently refurbished, having undergone an extensive dry dock in May 2017 that added a Tiffany Jewelry Store, a Star Wars play station, and ice cream parlor.
The Wonder has been in service since 1999 and was recently reimagined with extensive updates at the end of 2016.
There are two more Disney ships announced that will join the fleet in 2023 and beyond.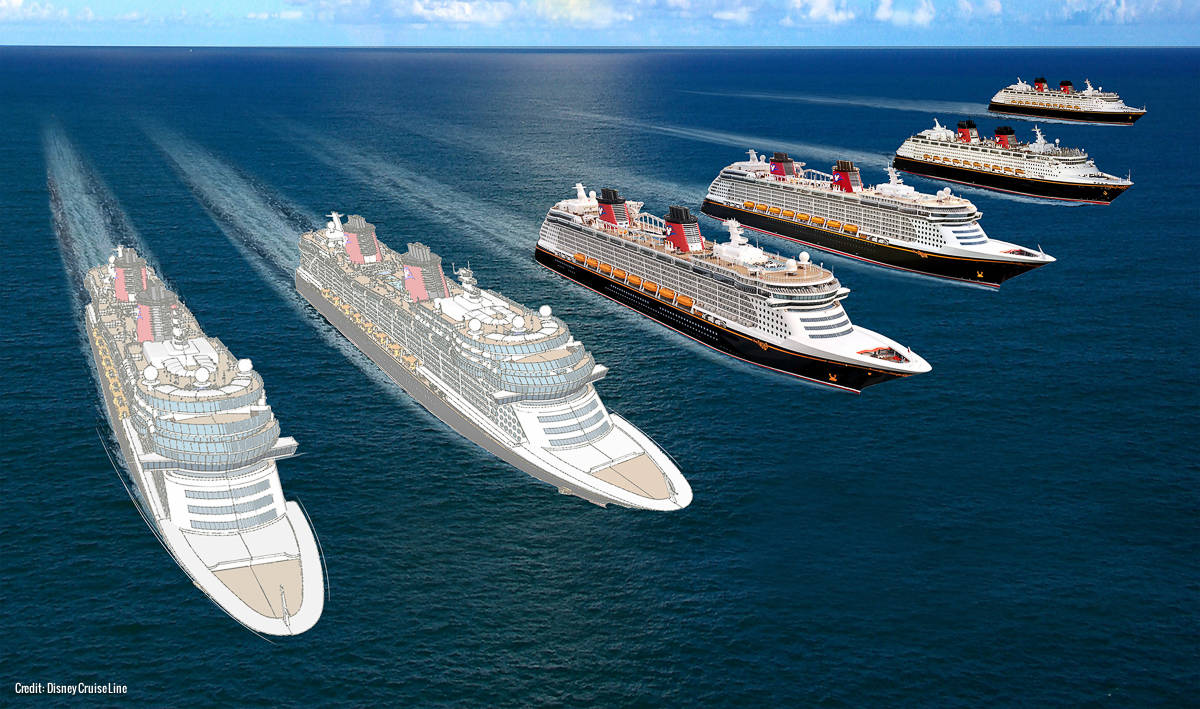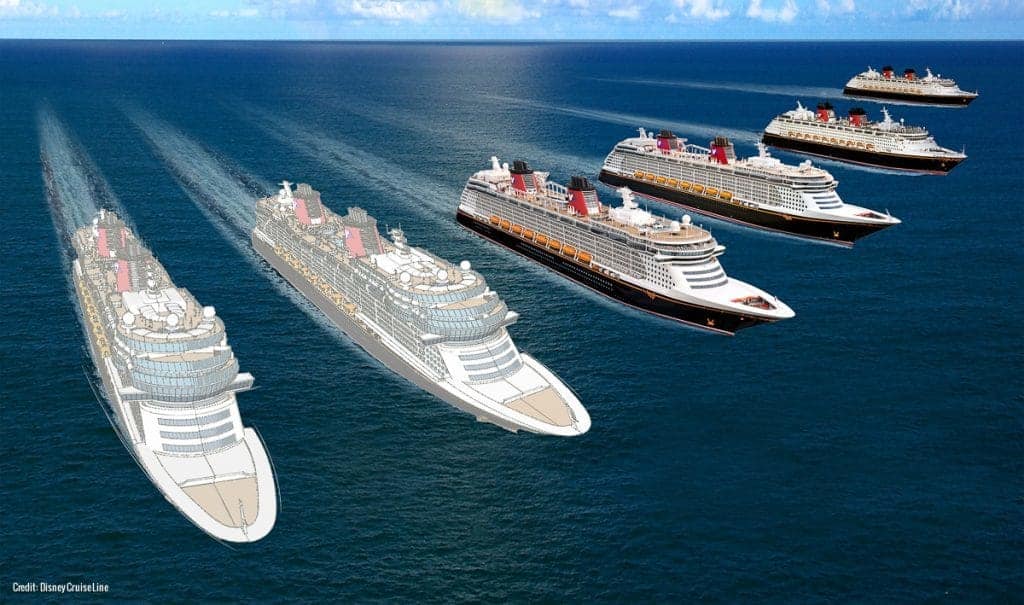 The Dream and Fantasy have about fifty percent more the staterooms as the Magic and Wonder, 1,250 to 875, respectively.
The new Disney cruise ships coming are larger in size but capped at 1,250 staterooms according to existing reports. Two of these new ships will start at Port Canaveral alongside the Fantasy. The third ship has not been announced, but rumors say it may be docked in Asia.
---
STOP!
JOIN THE LUXURY DISNEY WORLD FACEBOOK GROUP
WHERE WE CAN ANSWER YOUR QUESTIONS ABOUT
PLANNING YOUR NEXT DISNEY VACATION.
---
How long are Disney cruises?
The right cruise length for you depends on the itinerary, your budget, where and when you want to go.
Cruises range from two-night (West Coast only) to 14 nights, with most three, four, five, and seven nights.
First time cruisers can easily add a three or four night Bahamian cruise from Orlando's closest port, Port Canaveral, to try it out.
Disney's three-day cruises on the Dream typically fall over a weekend, while the four-day cruises embark on Mondays from Port Canaveral. Most parents enjoy visiting the theme parks first and relaxing on the cruise afterwards.
---
---
Disney Cruise Itineraries
Bahamas cruises are Disney's most common and run year round. Three, four, and five night cruises from Port Canaveral and Miami stop in Nassau and Castaway Cay. Castaway Cay is Disney's private island near Great Abaco Island in the Bahamas.
This destination is so popular that some cruises stop at Castaway Cay twice, and this is called a "double dip" cruise.
Marvel Day at Sea & Star Wars Day at Sea
Marvel and Star Wars theme cruises are on specific sailings. They are not themed for the entire cruise but have special days with activities, shows, and character greets geared toward the theme. Passengers sport their hero and Star Wars t-shirts or costumes on the designated day.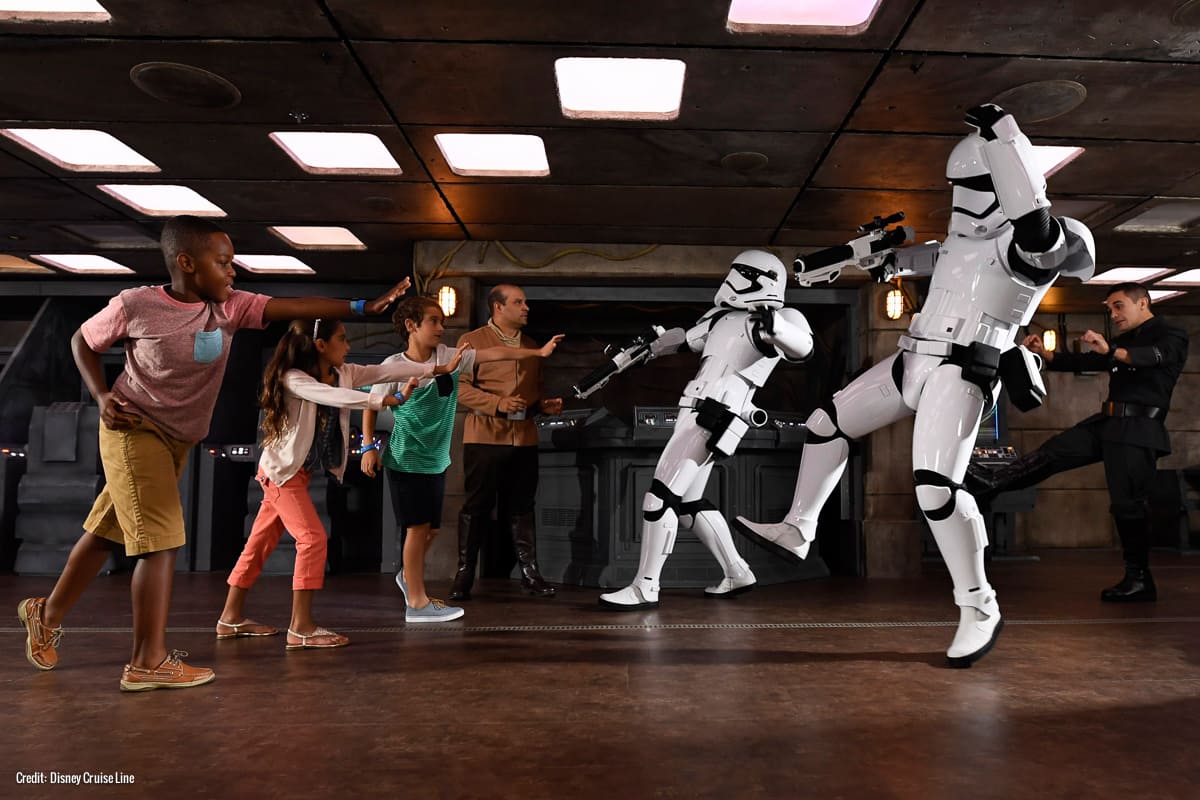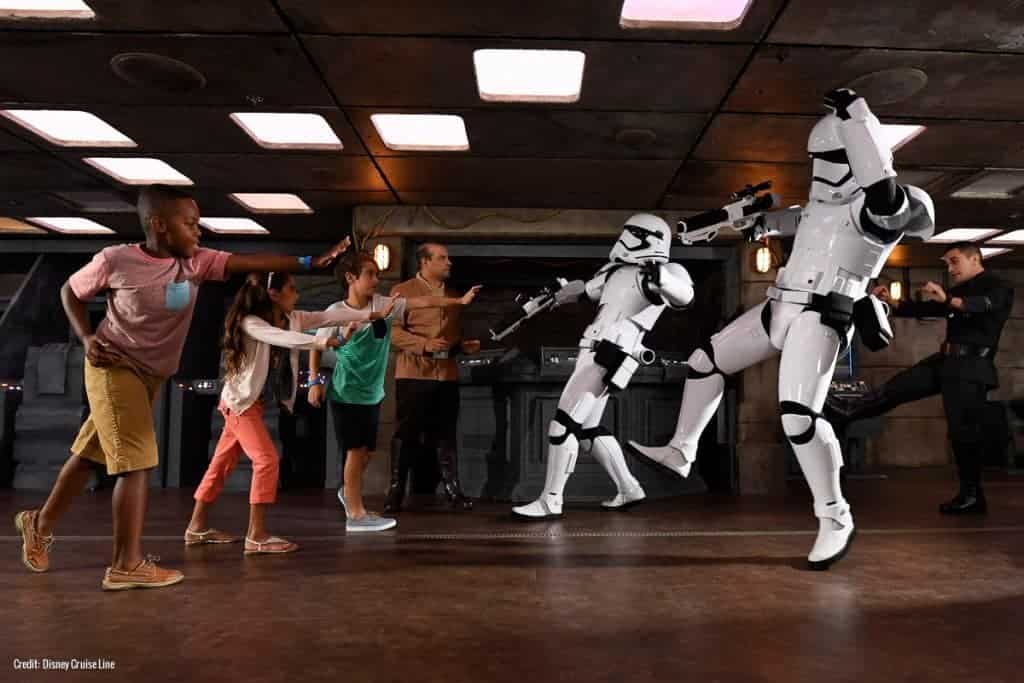 Halloween on the High Seas, and Very Merrytime Cruises
Holiday themed cruises offer special events like gingerbread making, holiday carols, and the Mickey's Mouse-querade Party. Disney's characters dress in the appropriate seasonal theme and host Halloween or Christmas parties. Trick or treating, costume contests, and Santa Claus are included.
Some of Halloween and Christmas themed cruises overlap with the Marvel Day at Sea cruises, so you can get two different enhanced character and seasonal experiences on the same cruise.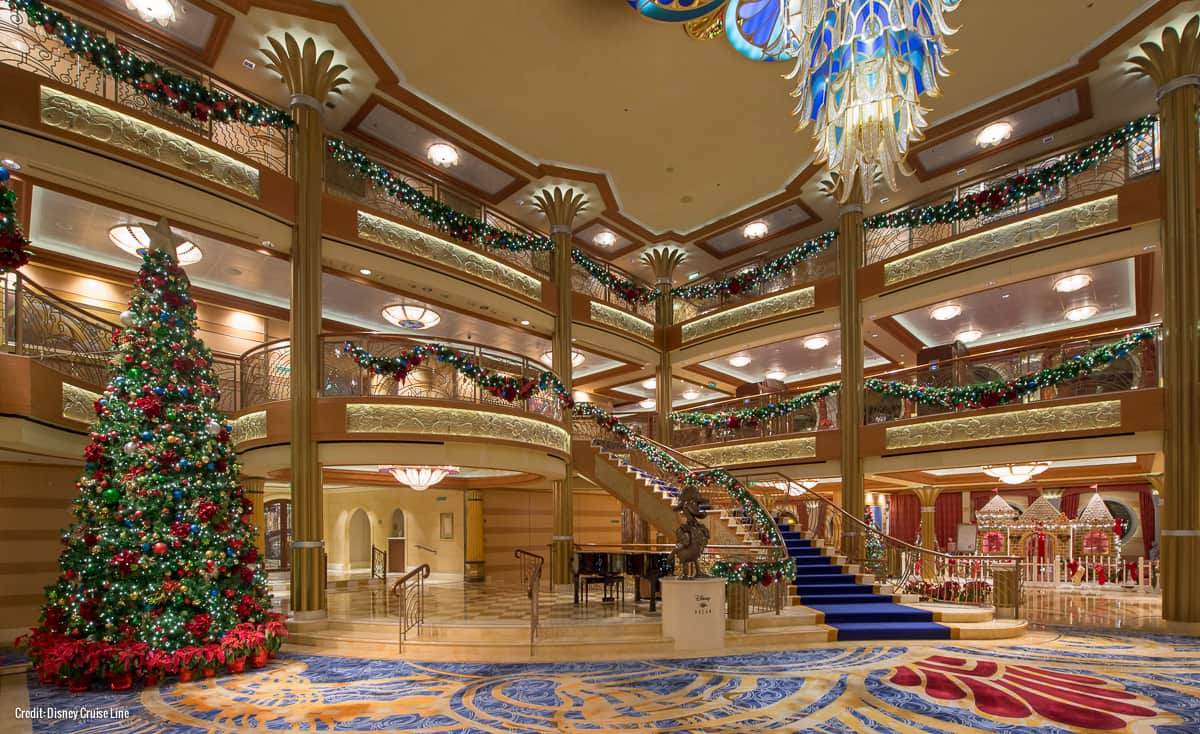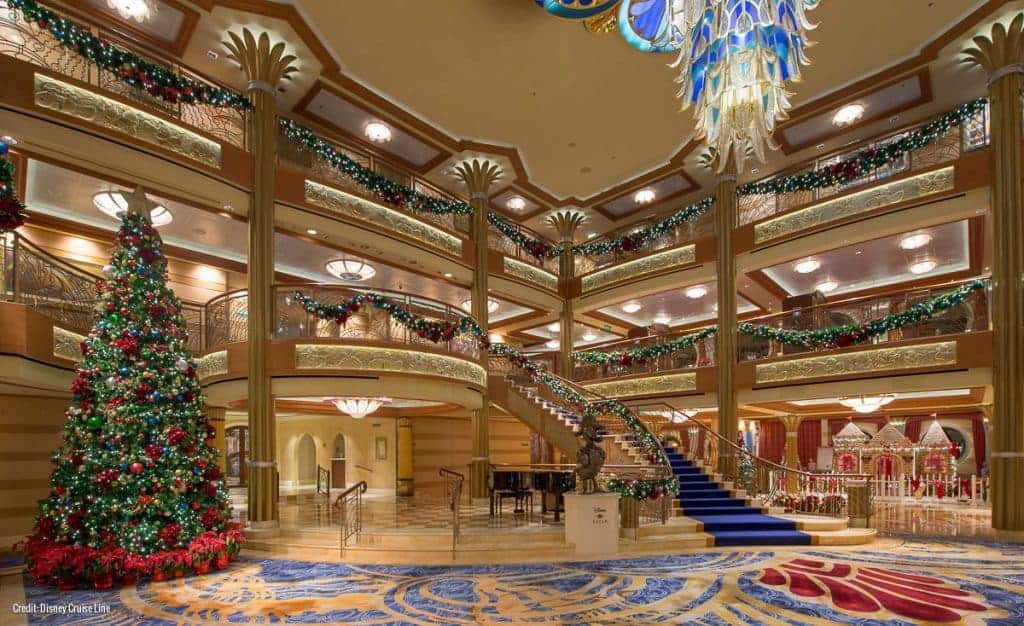 What if you don't care at all about Disney characters?
Characters are just one part of Disney Cruise Line. If you don't seek them out, you rarely see any unless you hang out in the main atrium. They sometimes show up unannounced in various locations like the kids' clubs.
Disney has great service, staterooms, food, family activities and entertainment that contribute to the numerous awards they have earned.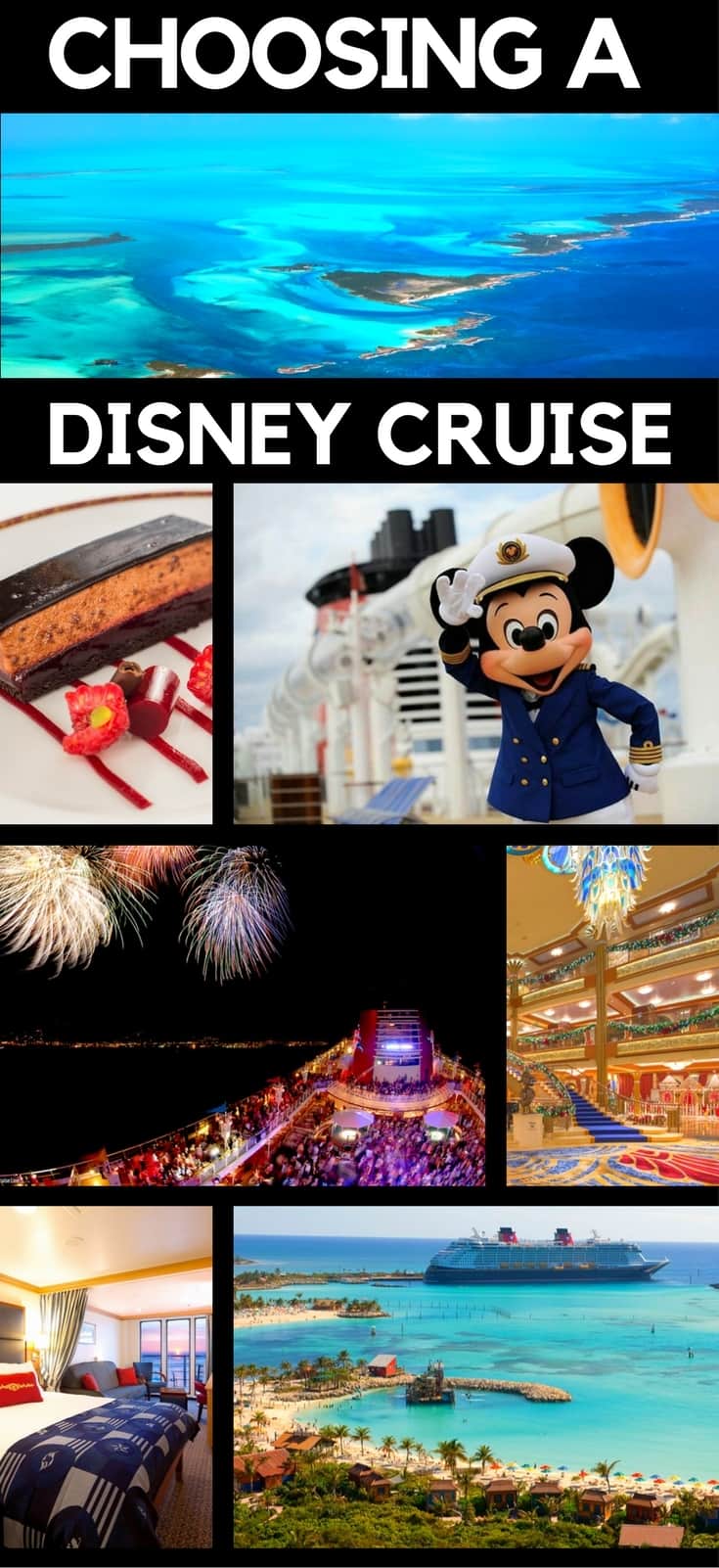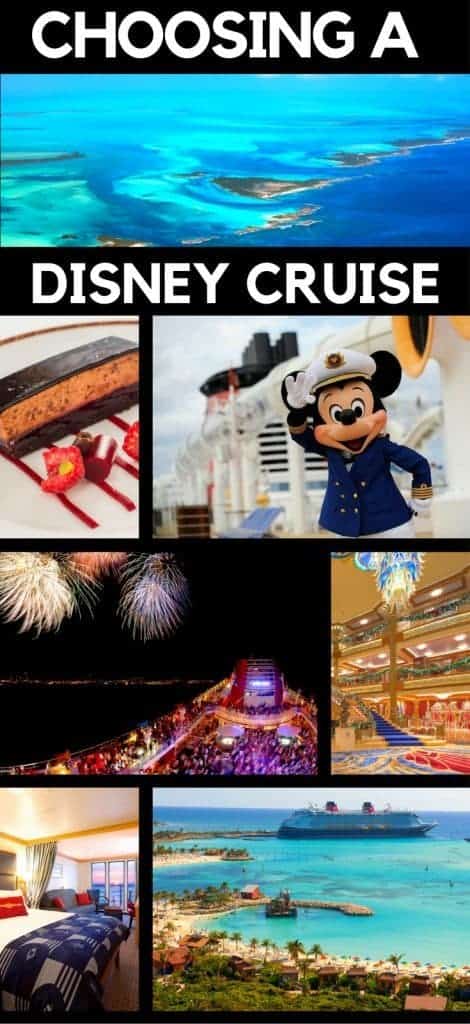 What's so great about Disney's kids programming?
The Oceaneers Club and Lab are for potty trained 3 year olds to 12 year olds. There are tween and teen clubs, nurseries for the diaper wearing crowd, and a huge adult-only section on the boats to enjoy while your kids are in said spaces.
Most kids don't want to leave when parents pick them up for the night. We once tried to collect my son at 8:45PM, and he shooed us away. My husband went back to get him at 9:30PM, and when he returned to our stateroom, he had an energy about him that he had just attended either a rave or a motivational sales conference. He was pumped and had had the time of his life.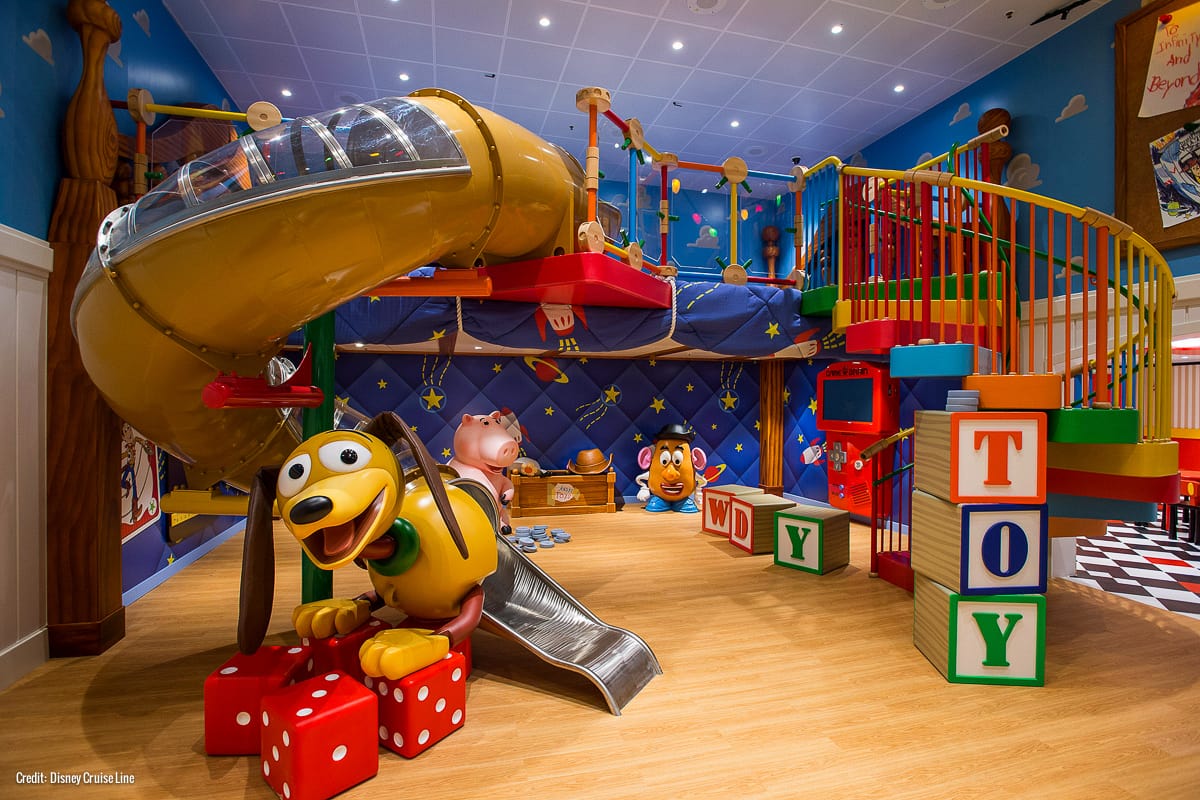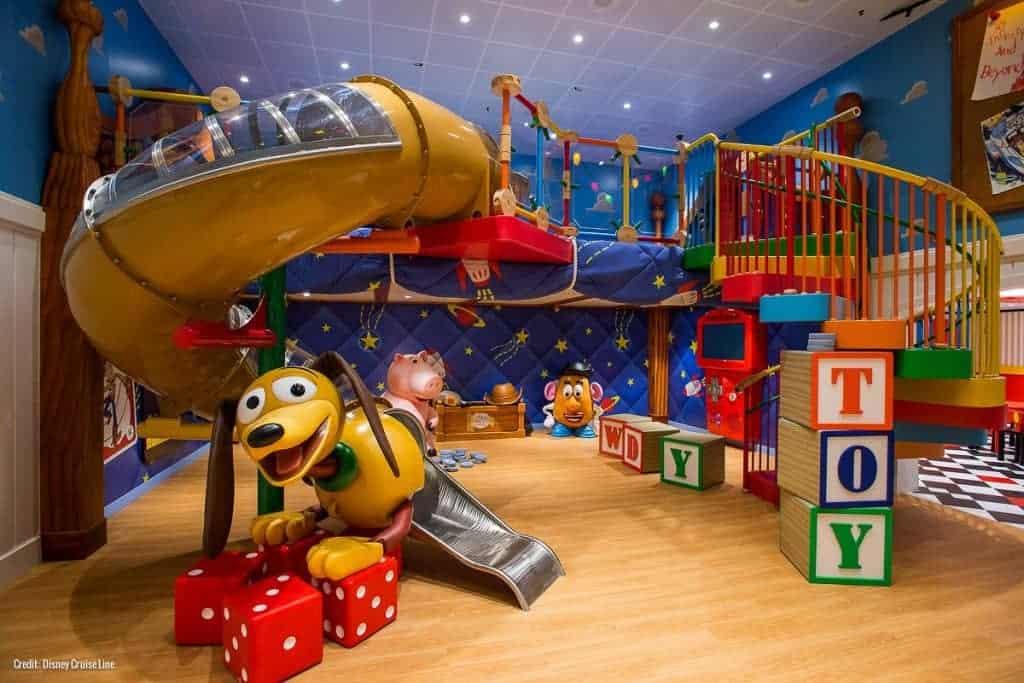 Children between the ages of 10 and 12 may not be as enamored with the clubs when the group entertainment is geared for younger children. The tween and teen clubs are better suited, but the tween club starts at age 11.
What about families with food allergies on Disney Cruises?
We've been very impressed with how well the staff of accommodated our food allergies and dietary restrictions on our cruise.

In addition to notifying cast members in advance of specific allergies, we found that our rotational dining servers got to know our restrictions, but even when we ventured away from the dining rooms, cast members told us what we could have at the Castaway Cay lunch buffet in advance. And when we dined in the adult-only restaurants, the chefs made custom dishes when the menu could not be easily modified.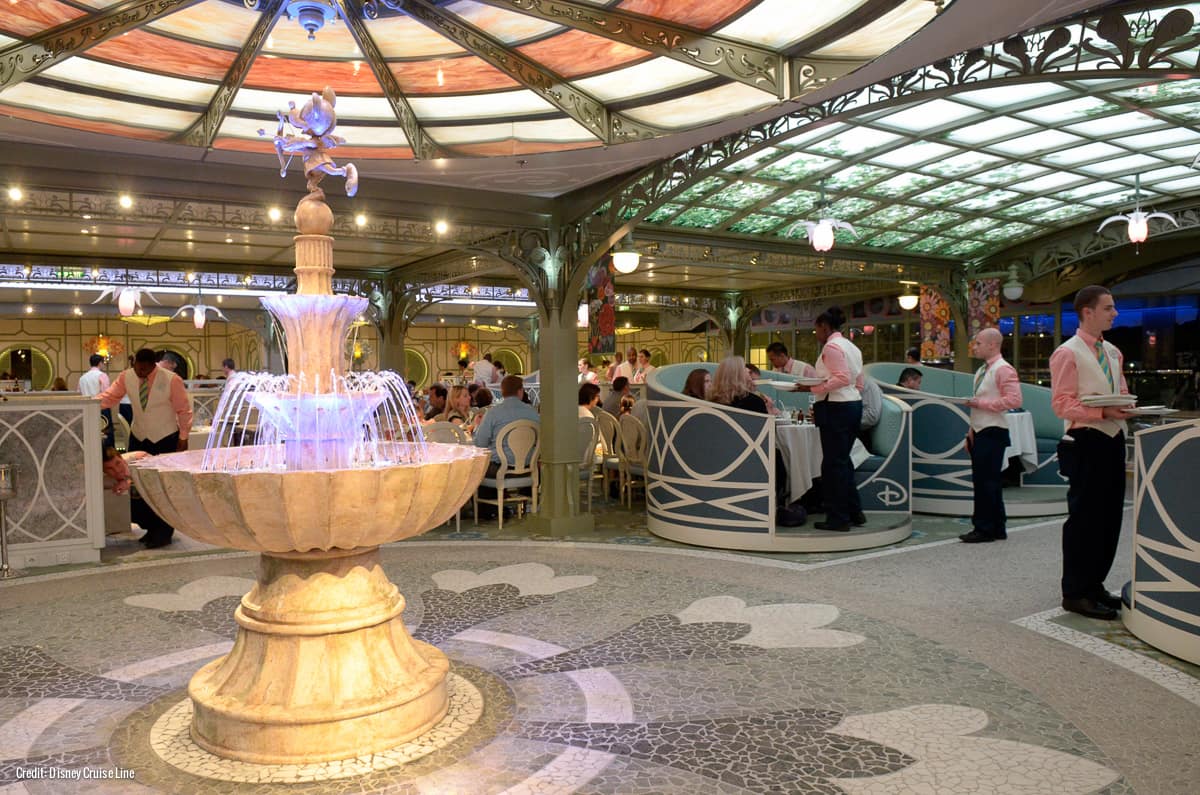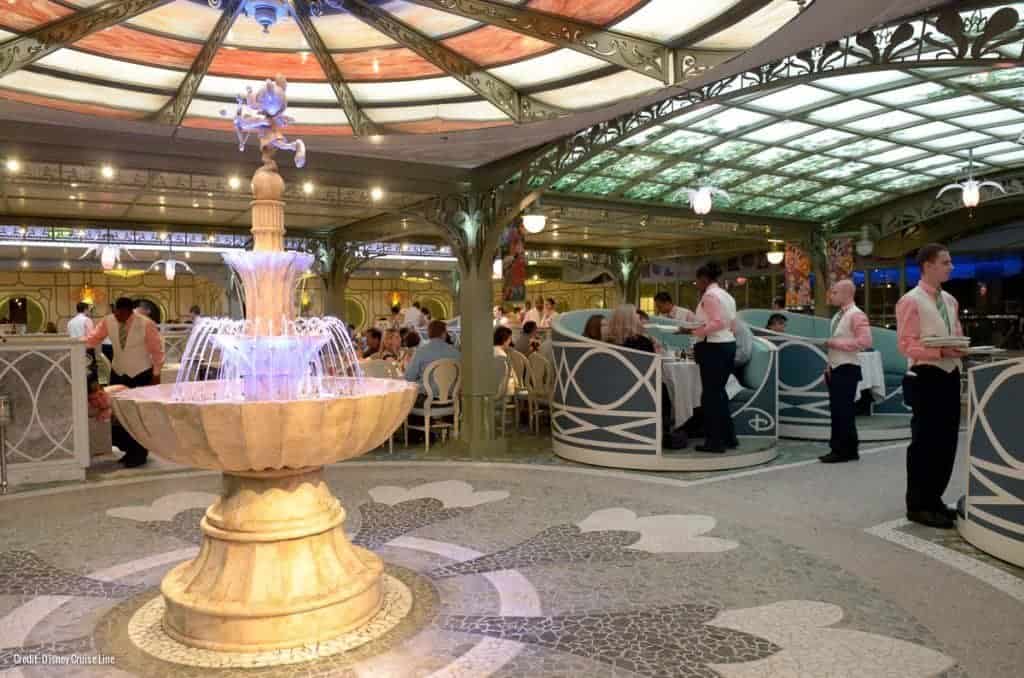 All four ships have Disney's unique rotational dining concept where guests have dinner in three uniquely themed restaurants throughout the cruise, and the dining room staff rotates with them so they stay in tuned to the guest's needs and requests.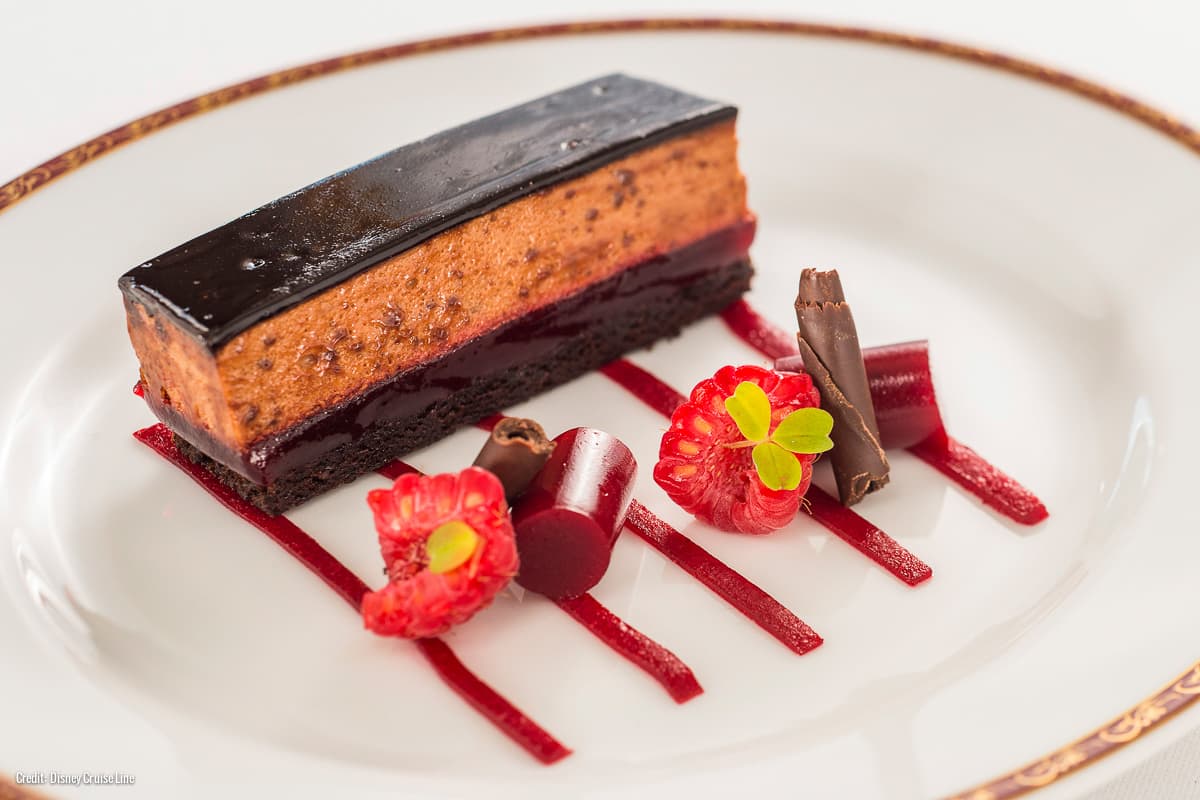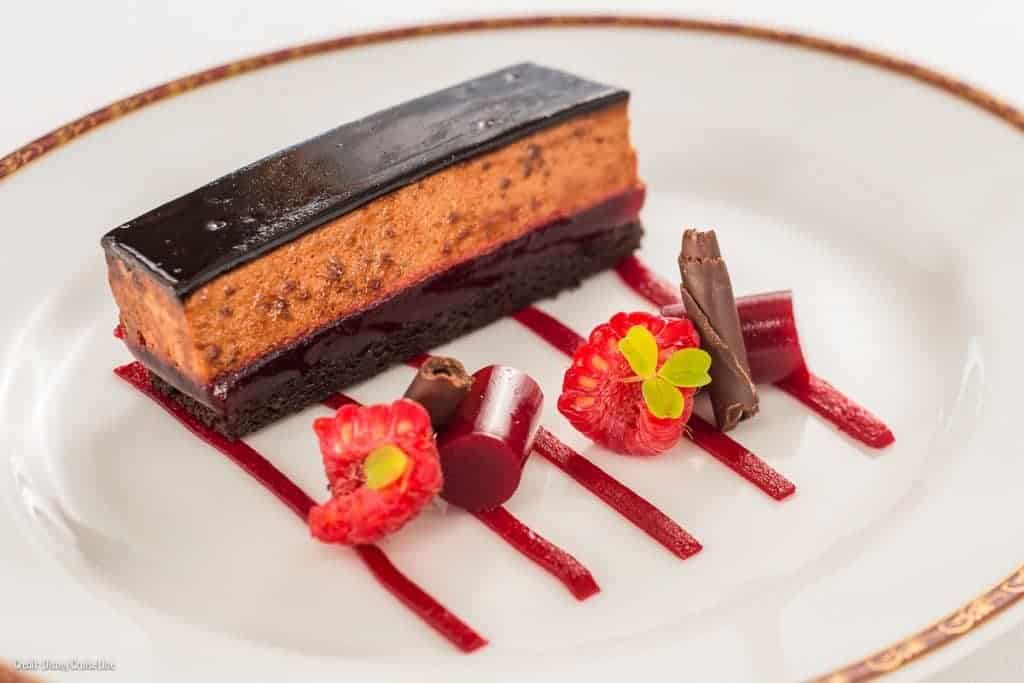 Choosing the best stateroom category on your Disney ship
Selecting a stateroom depends on budget, number of passengers, and how you wish to cruise. Some inside cabins offer a unique "virtual porthole" with real time views of the ocean. Some staterooms have expanded verandahs.
If you've never cruised before, many recommend a midship cabin that is on a lower deck to feel less motion of the ship. On the larger ships, there is not usually a significant difference in how you experience the motion from area to area. Cabins to avoid for light sleepers include those immediately under the pool decks where cast members move deck chairs at awkward hours.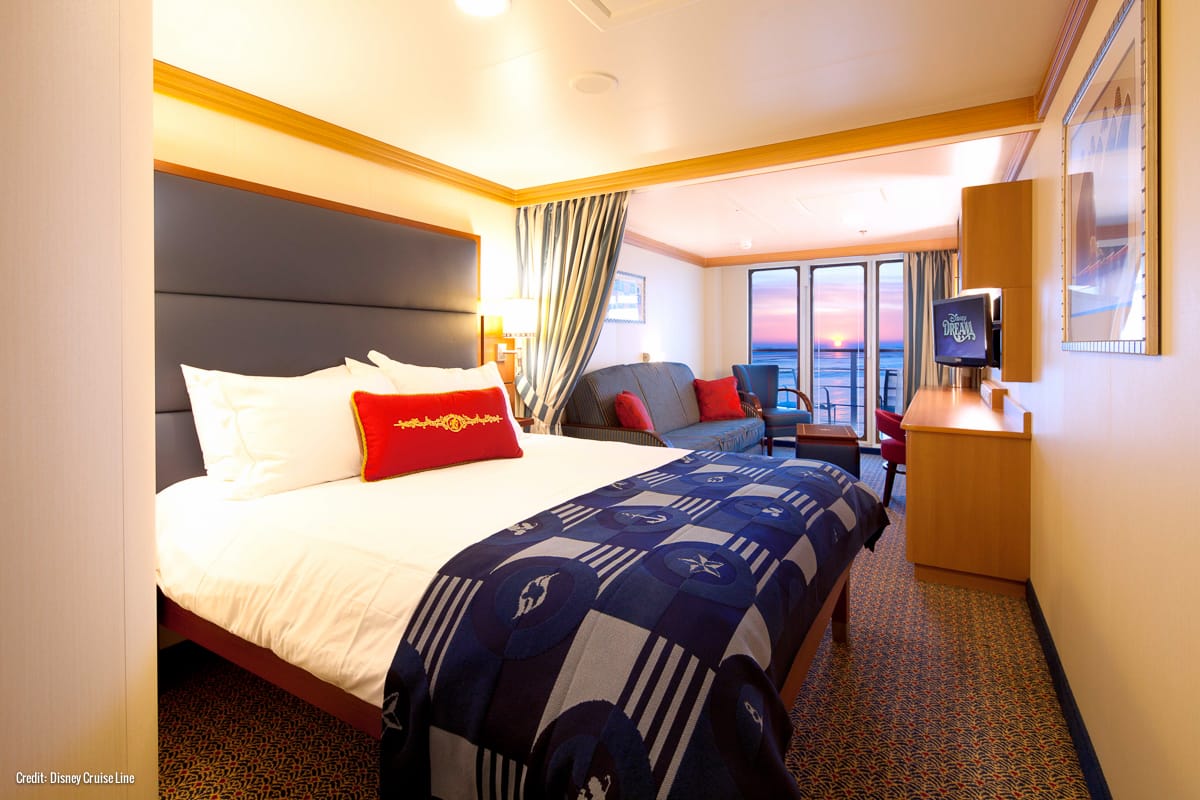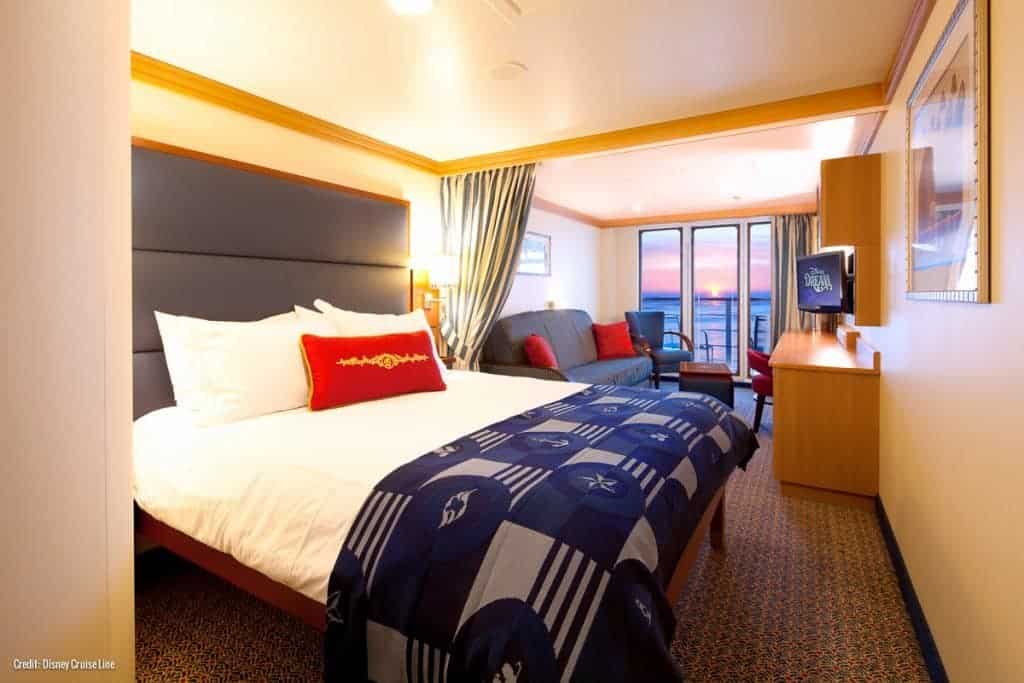 Jodi Grundig of Family Travel Magazine is a regular cruiser with Disney, so I asked for her advice on staterooms.
"When we go on a Disney Cruise, we like to stay in a Deluxe Oceanview Stateroom With Verandah. It includes a queen bed, a sofa bed, and a pull down bed (creating bunk beds). If you have three kids, the Deluxe Family Oceanview Stateroom with Verandah has a wall pull-down bed, too.
We love having the verandah – it's such a nice place to sit, have a cup of coffee, and enjoy the ocean.
Our stateroom attendants have been so helpful during our cruises. In addition to cleaning and preparing our rooms, our attendants also talk to us about what is going on during the day and things we can't miss. I'm always so impressed with how quickly they learn our names."
Is the Disney Cruise concierge level worth it?
Concierge staterooms provide an extra level of service before and during your cruise as well as private areas and amenities onboard. Concierge guests receive priority for reserving Port Adventures and onboard experiences before any other passengers.
The most popular perk besides the Concierge Lounges is that Concierge level guests get first access to reserve cabanas at Castaway Cay, and very few remain for non-concierge passengers. Read about sailing concierge and see if the price is worth it to you.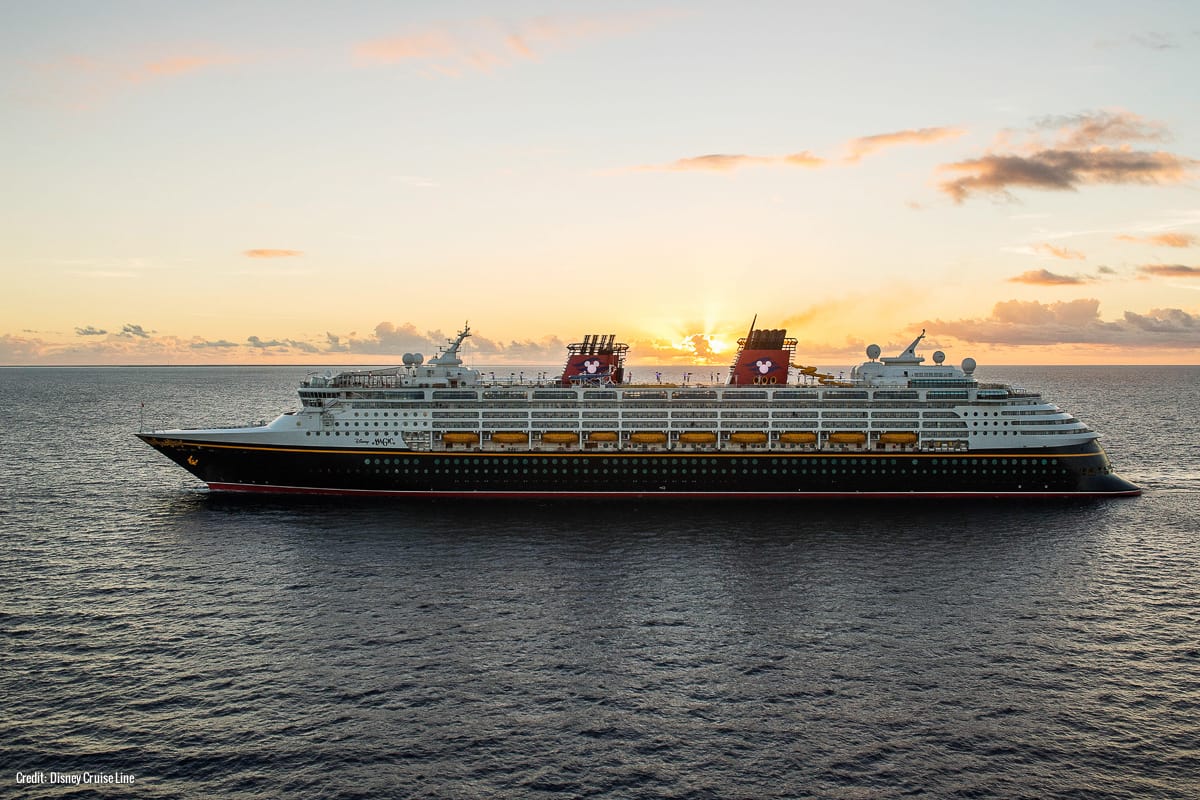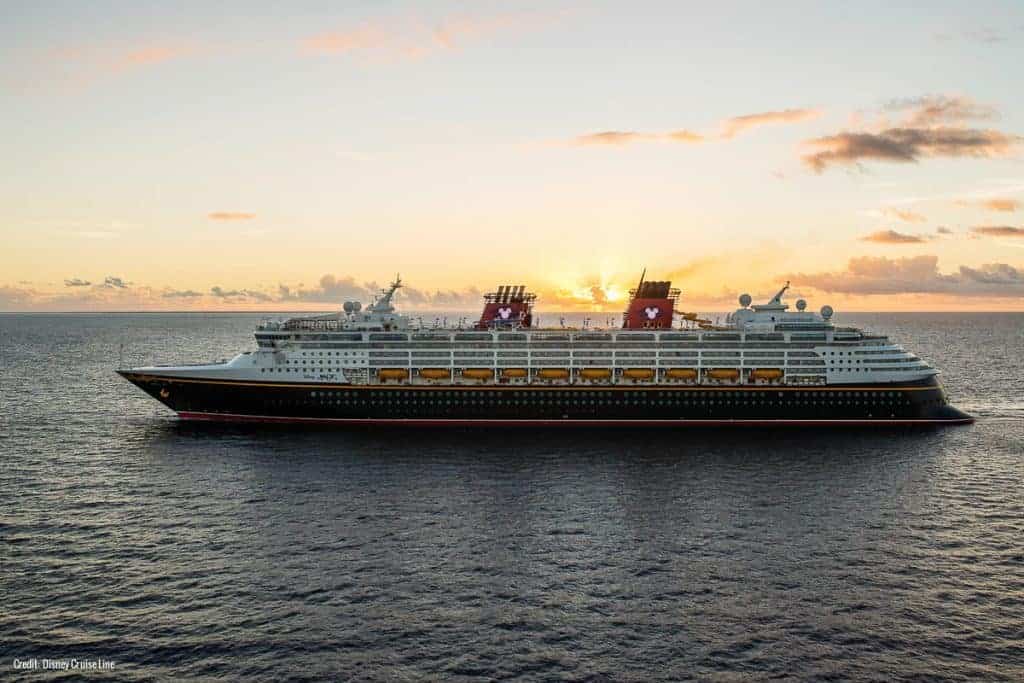 Priority boarding and disembarkation means concierge guests can do both more on their own schedule compared to other guests who are assigned check-in times. They essentially never have to stand in the Disney Cruise lines at customer service because the concierge hosts will address virtually all questions and needs.
Concierge cabins have extra amenities and a different décor. The suites have a few additional privileges like in-room dining from the main restaurants. This perk matters because the in-room dining menu is least impressive part of the food experience on the Disney Cruise ships.
The Magic and Wonder did not have designated concierge lounges or sundecks until recently. Now all four ships have updated concierge areas.
Read our complete guide to whether or not
the concierge level is worth it.
Are there any Disney Cruise deals?
Disney Cruise Line prices are lowest when Disney announces the cruises and itineraries well before a year in advance. Prices creep up slowly until embarkation. If there are empty rooms, Disney cruise discounts are for to members of the military and Florida residents.
Booking with a travel advisor (Luxe Recess can book your entire cruise) offer onboard credits that can add up for free money to spend on spa treatments, drinks, and shore excursions.
Occasionally there are promotions to encourage bookings on sail dates open to the public.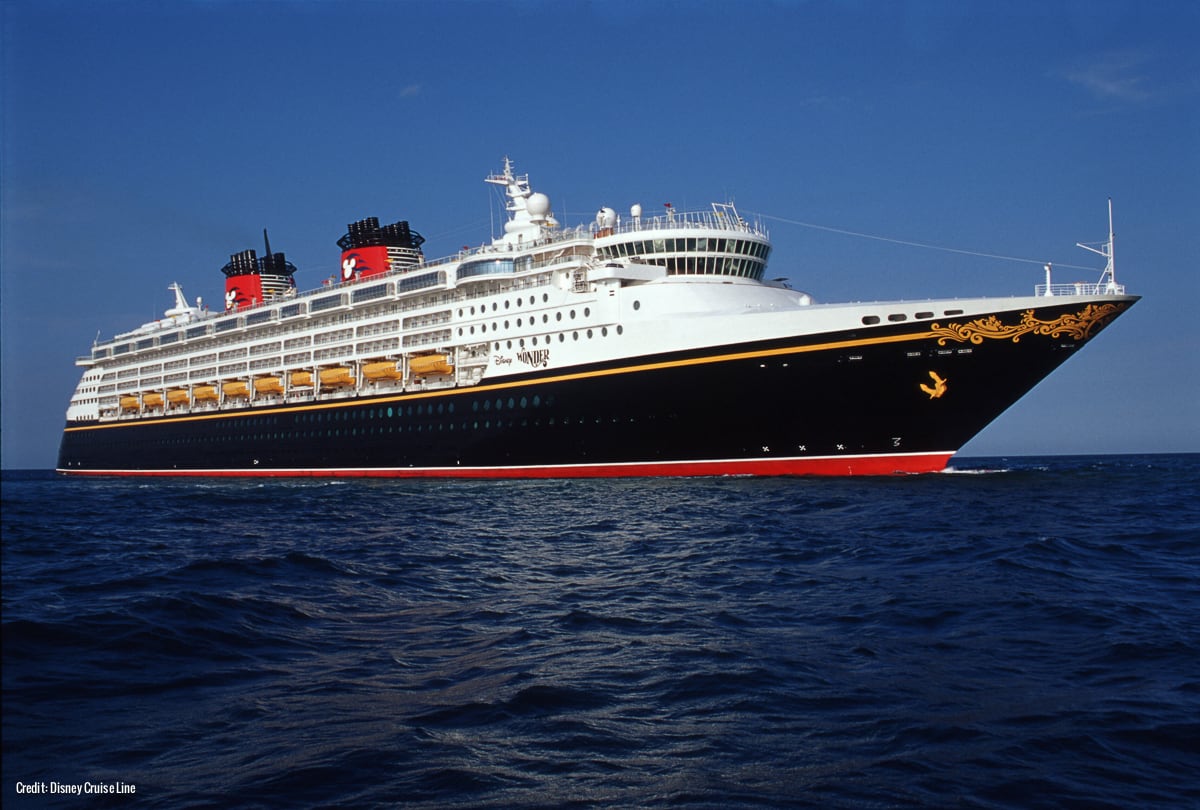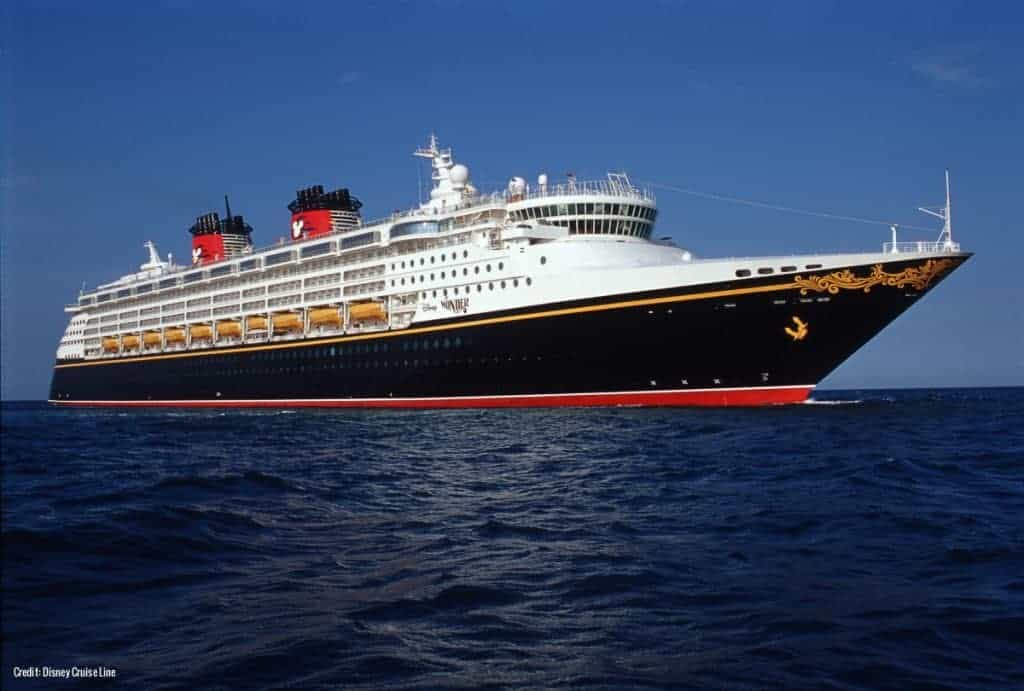 And Disney offers passengers a discount an onboard credit if you book a cruise or a "placeholder" on a future cruise while on board. Unfortunately, concierge level rooms do not qualify for this discount.
Repositioning cruises are always the best deal based on one's daily rate. These are one-way cruises to get the ship from one port to another. They can be long, and they are typically during the school year, so they are bests for families with young children.
Why Disney Cruise Line?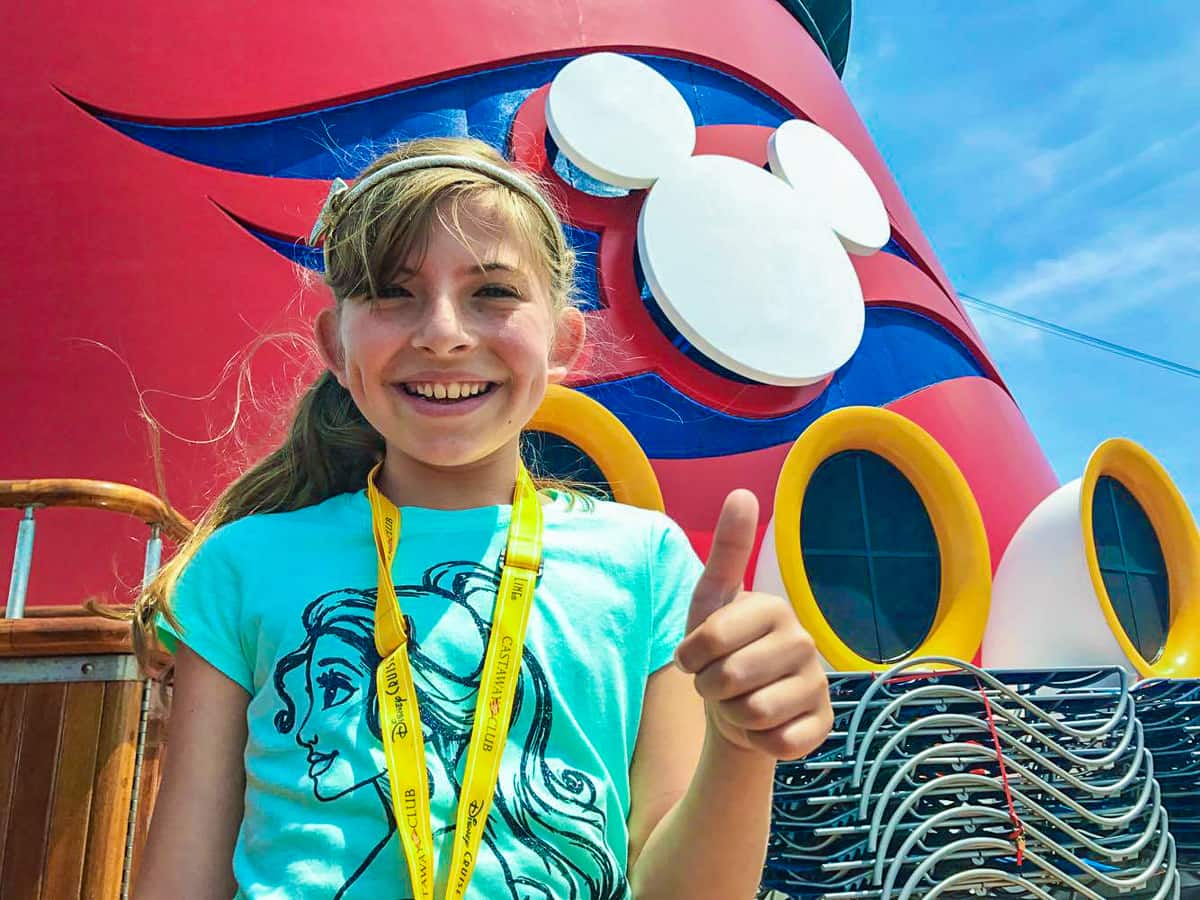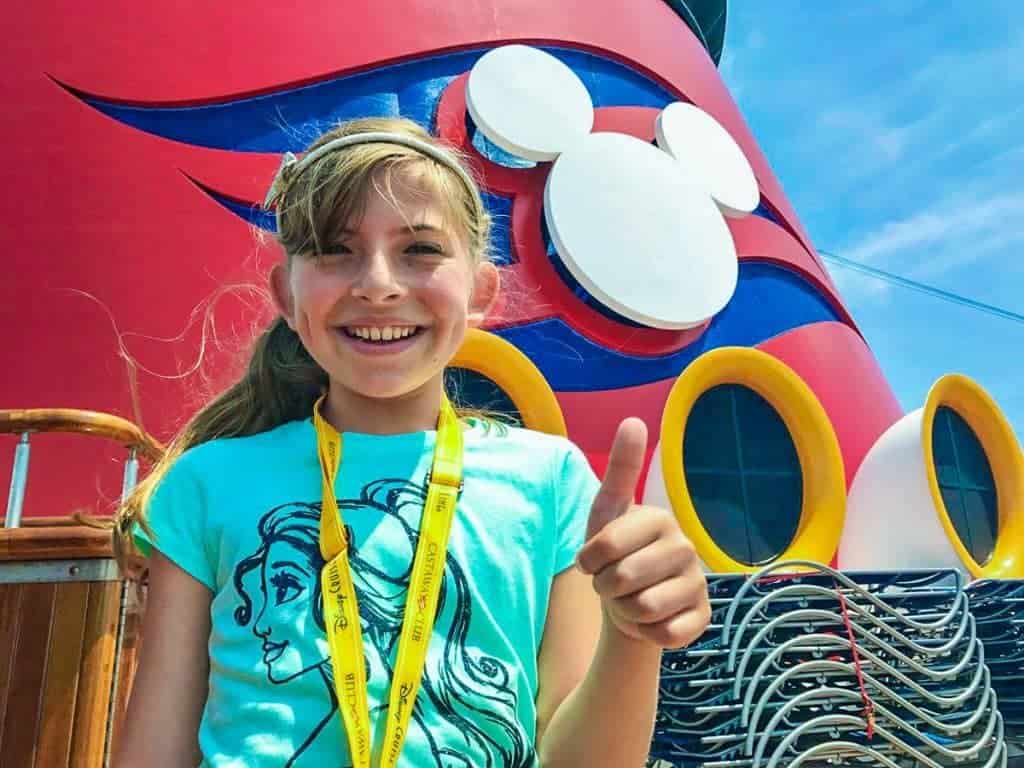 Amber Mamian of Global Munchkins has taken her five children on several cruises and tried all of the major lines.
"Disney Cruise Line has the best family entertainment and kids clubs for children 9 & under. Their Broadway style shows, onboard activities, and kids club counselors are far better (and much more organized) than any other cruise line we have sailed with. That said if you have older children or enjoy adult time at the casino than you might want to consider Norwegian Cruise Line or Royal Caribbean."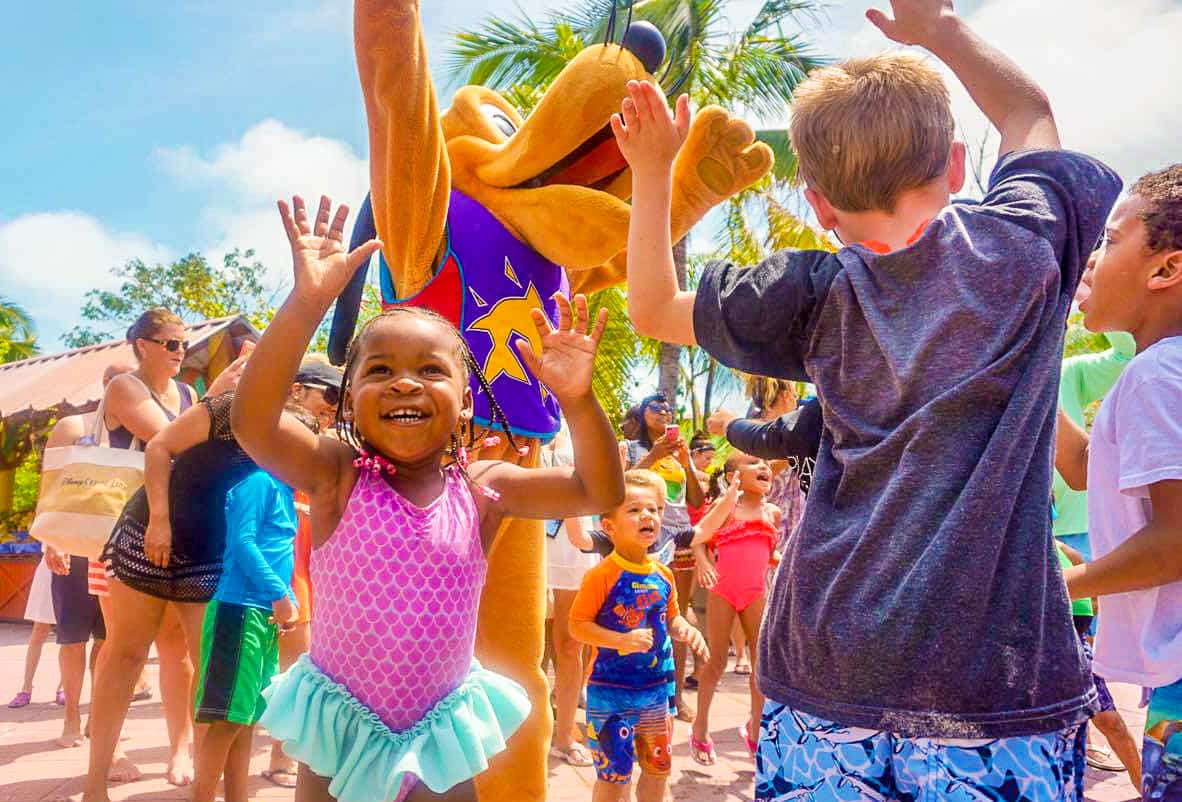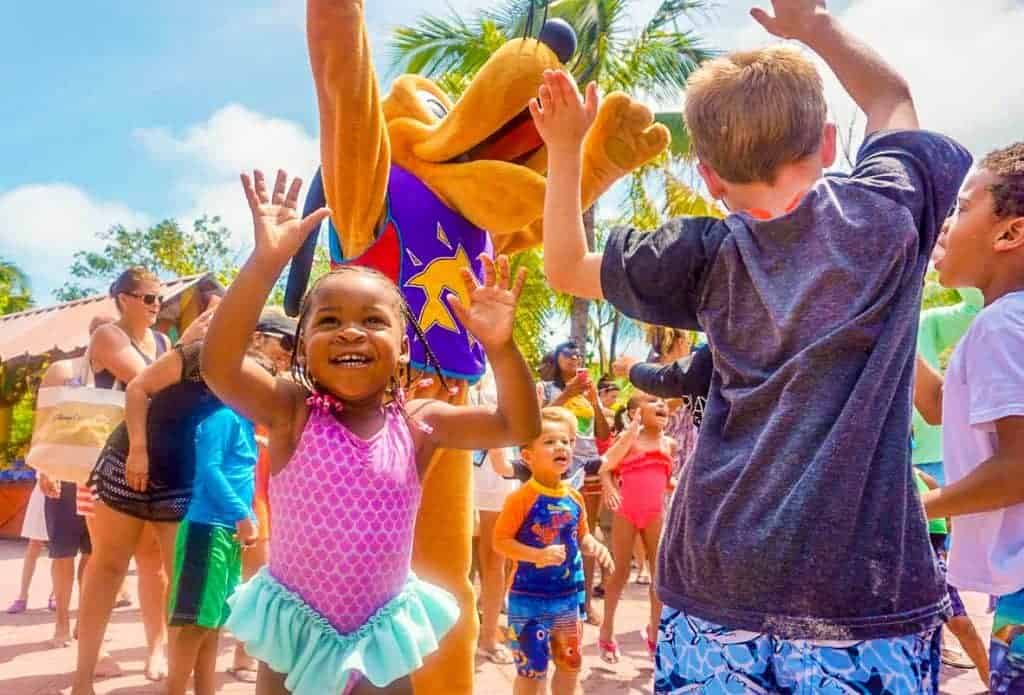 Ready to try something new?
Luxe Recess is a full service travel agency, and I can walk you through every decision and help plan every detail from pre-cruise nights and transportation to onboard experiences. I love sending my client families pre-cruise surprises for your kids. The anticipation is nearly as good as the cruise!
This guide on Disney Cruise tips will walk you through all of the choices you need to make before booking and planning your cruise. Where do you stay the night before, how do you get to the port, and what are fish extenders? We'll tell you.
Subscribe so you can stay up to date on all of our Disney Dream cruise coverage, photography, and video.
We can book your cruise vacation as part of a 5-star Disney vacation, our specialty.