Texas has no shortage of world champion BBQ, big hair, baseball champions and really long road trips. The Lone Star State is filled vacation options filled with water park hotels, lazy rivers, theme parks, zip lines, and horsing around.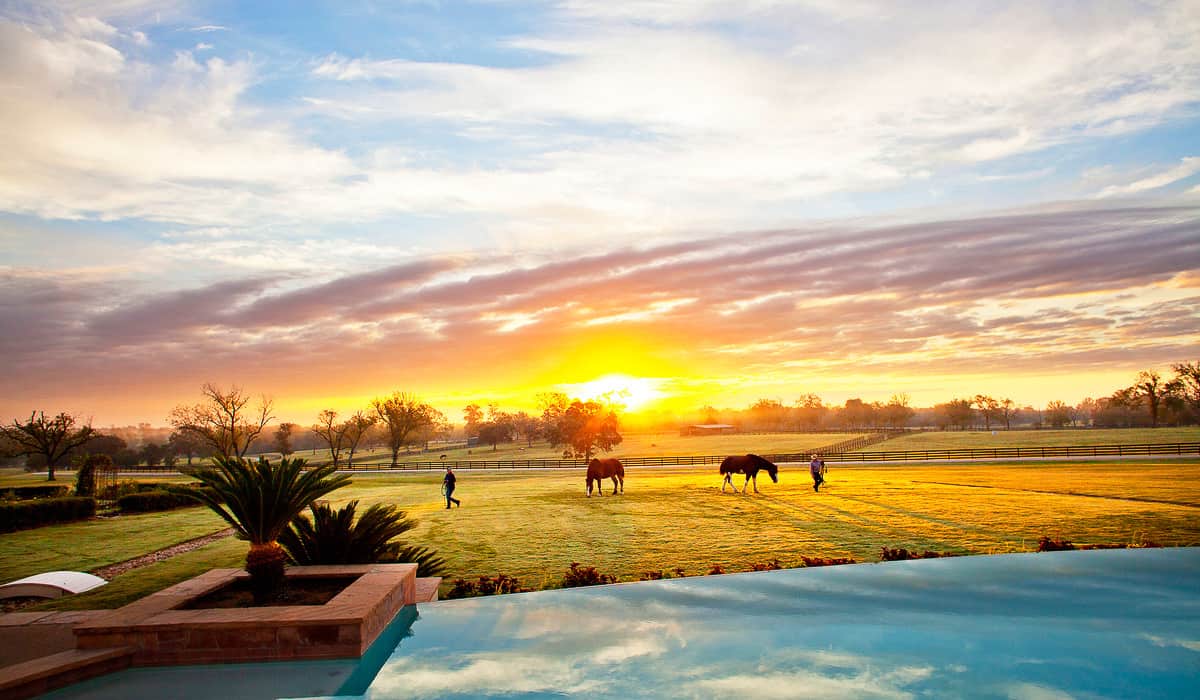 Are you are visiting Dallas, the iconic land of big hair and fashionistas, Houston, the space city for oil barons, Austin, the live music capital, or San Antonio, the business conference paradise?
There are quaint and cultural towns along the long stretch of highways and Texas Hill Country roads, too.
We take our three children from our home in Houston to explore the state's best hotels and resorts, especially in the summer. Here is a guide to vacations bigger and better in Texas.
The Best
Resorts in
Texas for serious family friendly fun
These resorts are full of activities, sprawling acres of fun, spa, and relaxation.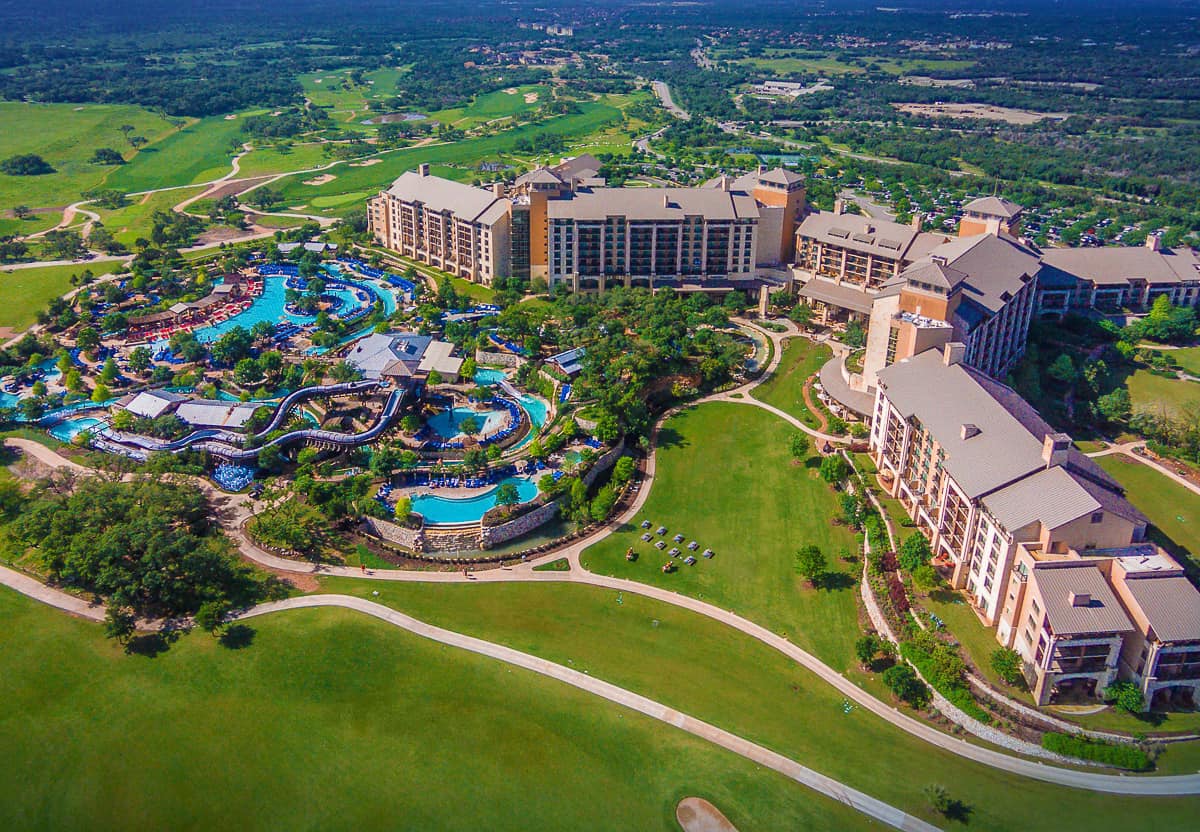 The Hyatt Regency Lost Pines Resort and Spa
The Hyatt Regency Lost Pines, near Austin, is my family's favorite. This riverside resort has horseback riding, hay rides, biking, hiking, nature trails, zip lining, and more activities than you can squeeze into your stay in the Texas hills.
The pool area has waterslides, a lazy river, and an adult-only pool. A world class spa, golf, course, and a kids' club for some much-needed adult time is our recipe for perfect family vacation.
We love it for July 4th especially because of its family activities, pool parties, storybook carnival and a big show saluting each military branch. But we still love it in winter when it feels cozy with fire pits and s'mores.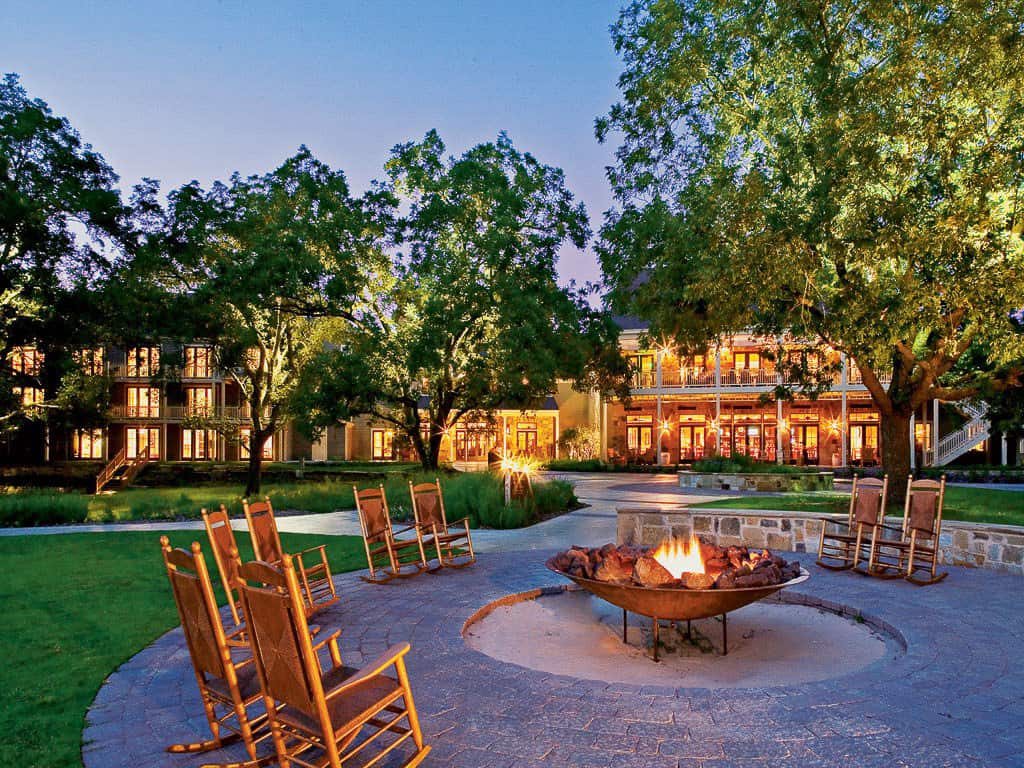 Families will want lake view rooms for 4th of July fireworks, but otherwise, the rooms on the 1st floor with lawn access and lots of green space make it easy to step outside to blow bubbles or look at the stars after the kids go to bed.
This Hyatt Regency Hill Country resort has a large assortment of animals on site. Families can ride long horns and interact with alpacas and ponies. The kids' club offers programming in 4-hour sessions for a fee.
Bring beach toys for sand castles at their sand beach that my kids could enjoy all day. There's a huge spa and spa-only pool that is always quiet and restorative.
The layout of the resort is intimate and like a country estate. And we just feel like it's our home away from home.
---
JOIN LUXURY HOTELS & RESORTS FOR FAMILIES,
A FACEBOOK GROUP FOR SEEKING HELP AND INSPIRATION
FOR THE BEST LUXURY FAMILY BREAKS.
---
The JW Marriott San Antonio Hill Country Resort & Spa
San Antonio, Texas is full of amusement parks like Sea World, Six Flags, the famous River Walk and the Alamo. The JW Marriott San Antonio Hill Country Resort & Spa is a luxury destination to call home for families while exploring the area and its rolling hills.
The JW Marriott is the perfect place to relax. Or not. Their waterpark is a destination unto itself with a lazy river, seriously tall water slides, and a rapid river ride. Kids want to stay all day at this water park, so you may not want to buy your park tickets in advance, as you may never leave the resort.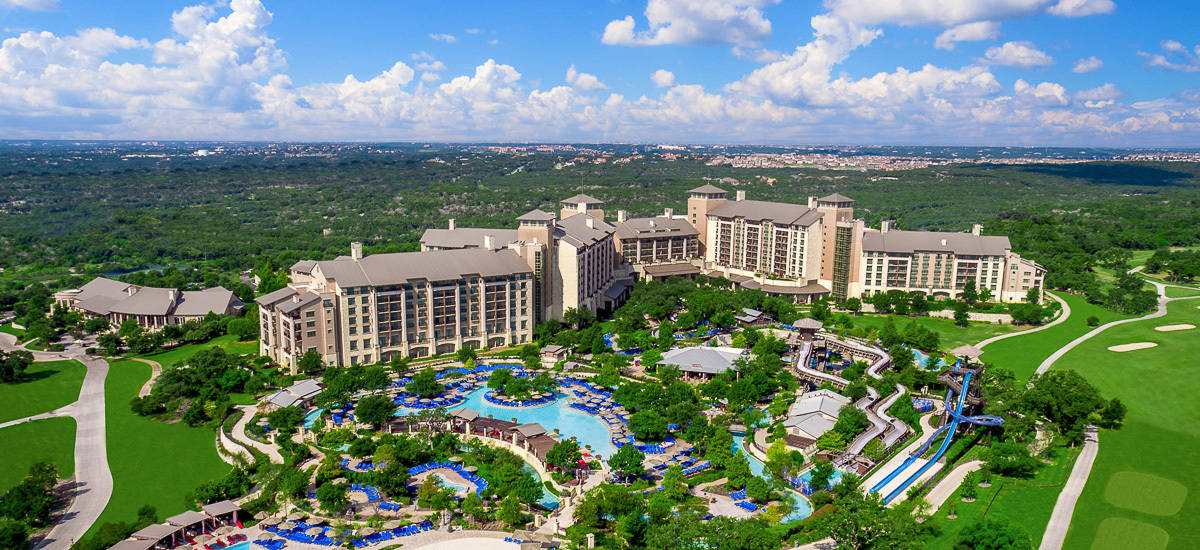 While I find a better selection of restaurants and bars for grown-ups, the rooms feel like standard Marriott rooms. Families can spread out into one and two bedroom suites. The grounds are beautiful.
There is a kids' club that is more about a few supervised hours than a full day of programming. It tends to be less crowded since it competes with the resort's water park and the nearby theme parks. The resort is definitely the luxe option while visiting the nearby theme parks.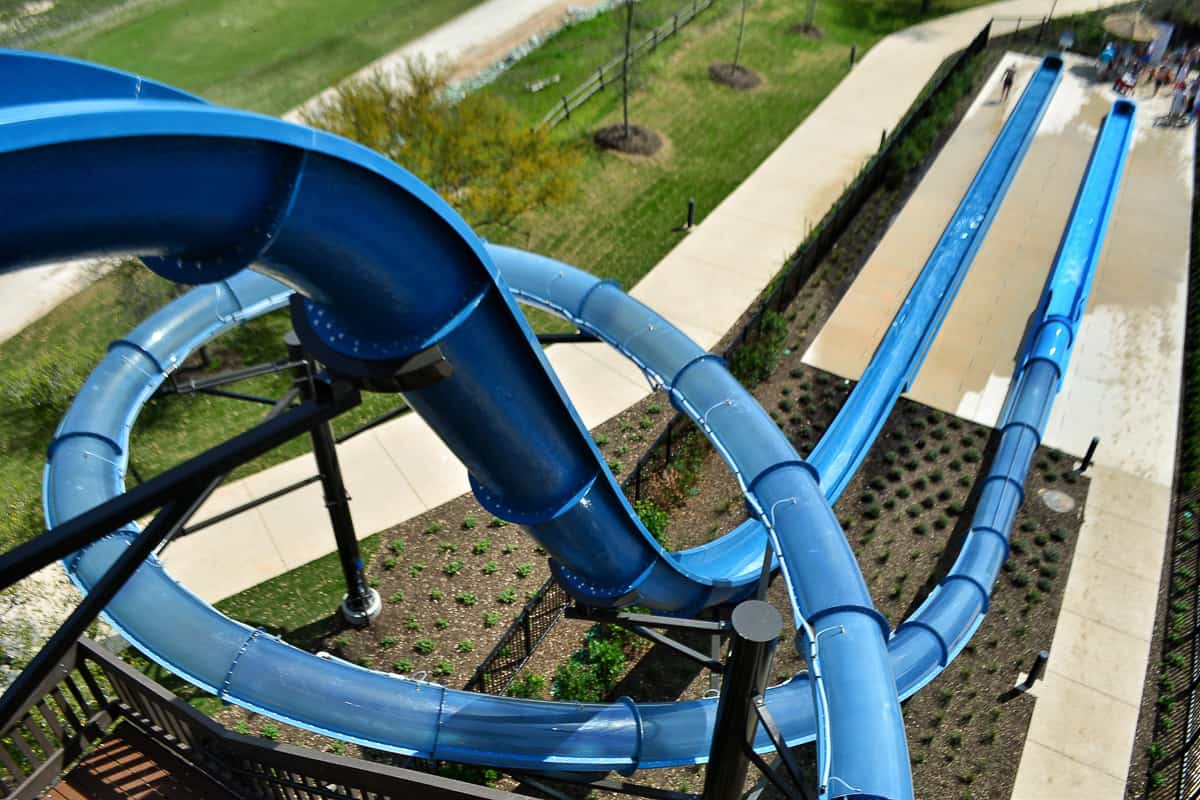 The Omni San Antonio at the Colonnade
If your children aren't old enough to enjoy the water parks at the JW Marriott, consider booking the at the Omni San Antonio for one of their amazing children's suites.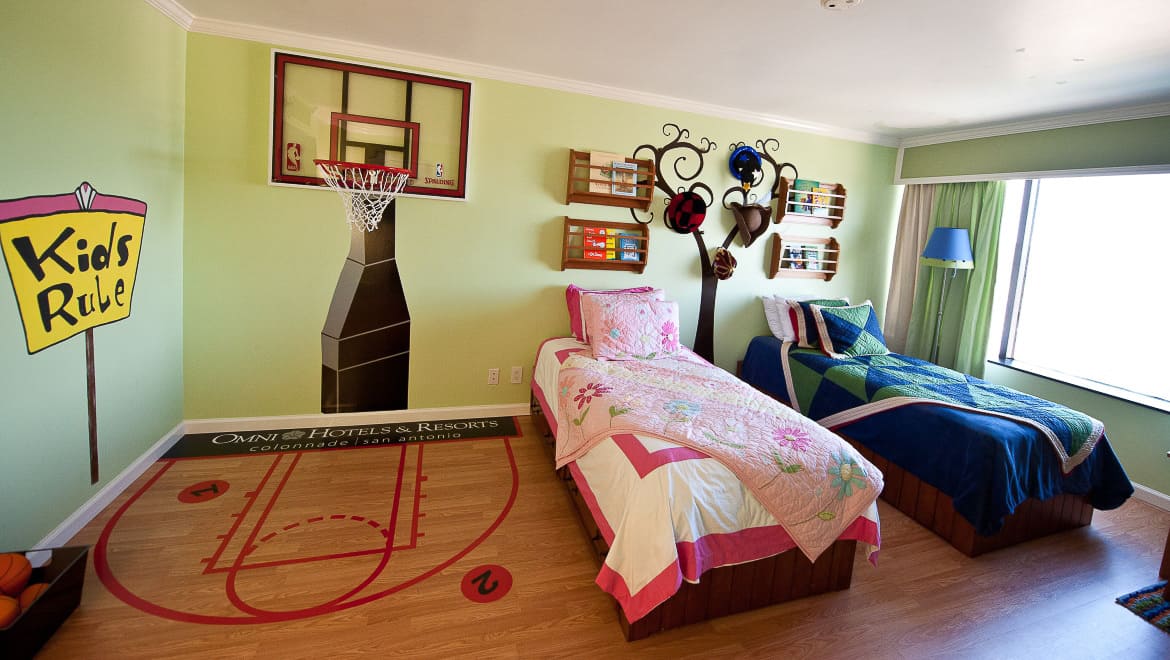 The Discovery Suite is like a child's dream playroom, with every detail considered from a book rack packed with bedtime stories, games, video games, and details throughout to discover. There's also an Aquatica suite to tie in for guests headed to nearby Sea World, giving kids the impression of sleeping in a blue lit aquarium tank.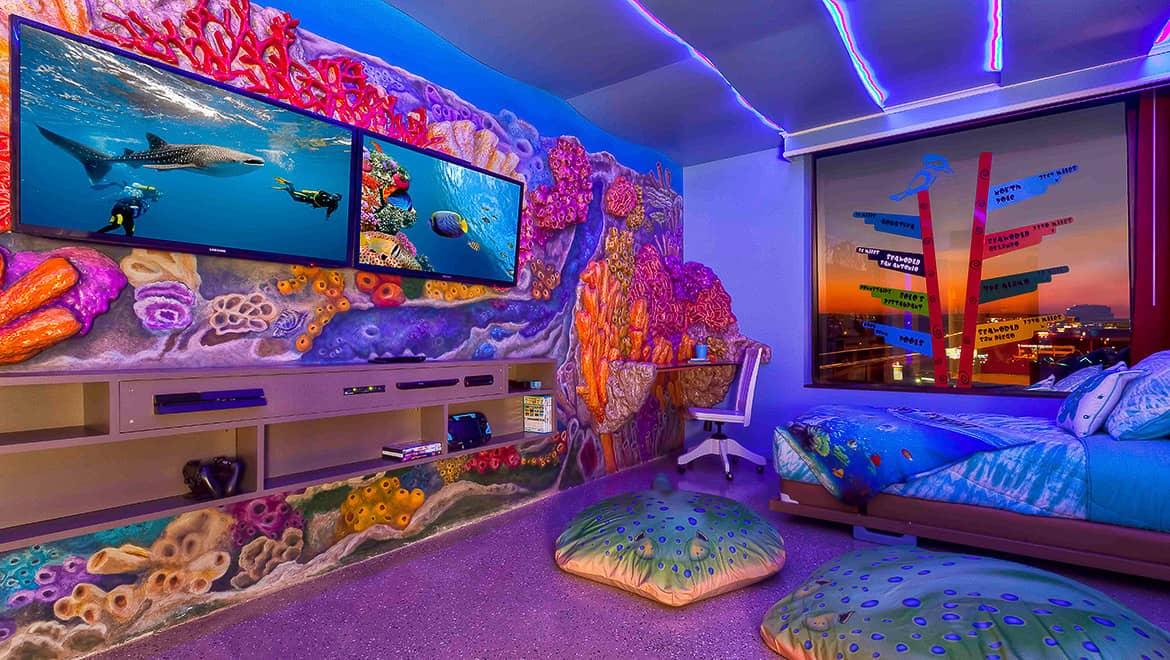 La Cantera Resort & Spa
Located outside San Antonio, La Cantera is a Destination Hotel offering a luxe resort experience with more subtle family offerings and a more intimate environment. Families can spread out in junior suites with sleeper sofas or book a stand-alone villa.
There is a kids' club and an arcade for families. The family pool has water slides. All Destination Hotels partner with a Babierge service, so La Cantera guests can arrange car seats, strollers, cribs, toys, and pack n'plays to be delivered to your room in order to travel lightly.
This resort is particularly good for parents who want to experience a luxe adult-only pool cabana and spa experience when the kids are happily playing and making friends in the supervised camp. The La Cantera Resort Spa is calling.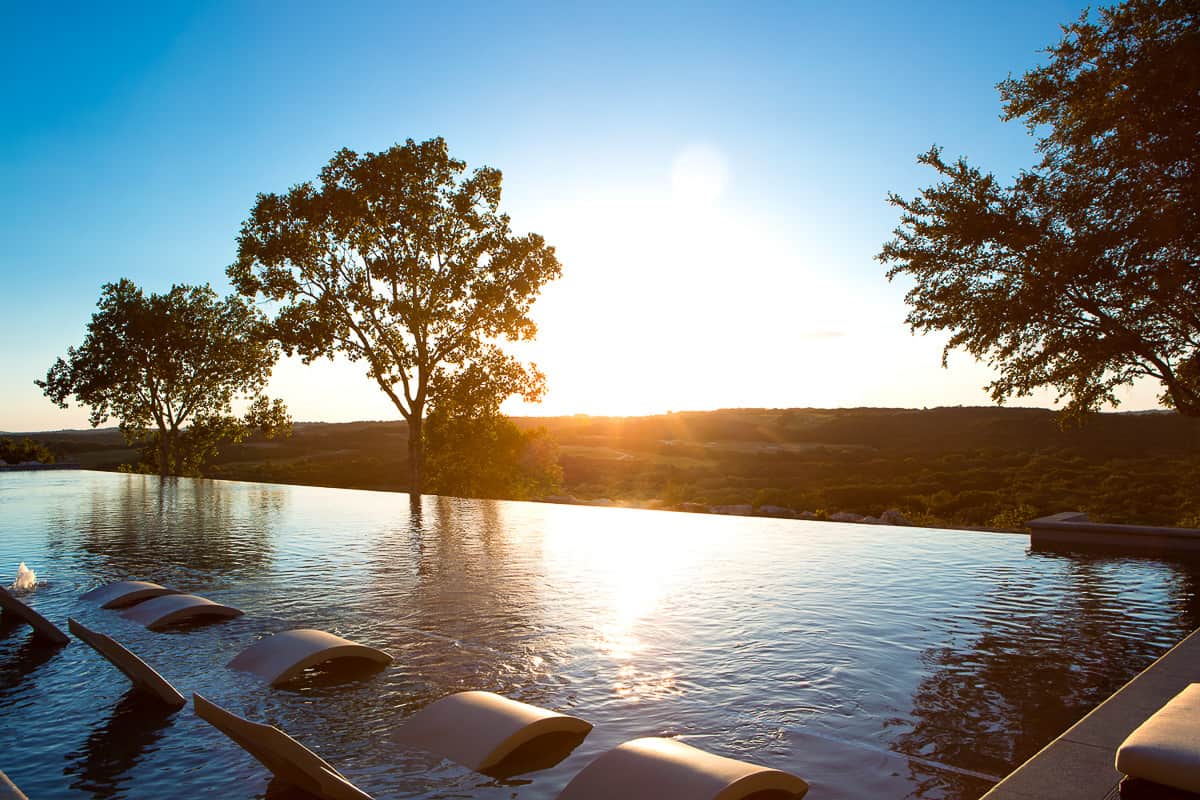 The Gaylord Texan
The Gaylord Texan is a Dallas-area resort in Grapevine that is more fun than luxe. (See the Four Seasons Dallas below). Scale is key here, as everything is big. The resort has an enormous indoor atrium that is one of the most festively decorated hotels in Texas for the holidays.
The resort celebrates winter with an Ice festival with ice castles and slides. The walkway featuring ice snow men and a nativity scene will engage children. There are additional holiday activities like Gingerbread cookie decorating and gingerbread house making. There's a breakfast with Santa, too.
During pool season, the resort has large play and splash structures for kids and great cabanas. This is the perfect place to settle after visiting the Dallas Fort Worth metroplex.
The Best Texas Hotels
If your plan is to spend more time in a city exploring the many sights, shops, and restaurants Texas has to offer, these luxury hotels have the service to enhance the family vacation to Dallas, Houston, Austin, and San Antonio, Texas
Best Dallas Hotels For Families
Four Seasons Resort and Club Dallas at Los Colinas
If you are looking for a spa vacation, but with the family, the Four Seasons Dallas at Los Colinas is the place. The Four Seasons Dallas is situated not far from Dallas-Fort Worth Airport, though I never hear the places. It takes about twenty-five minutes without traffic to reach most destinations in downtown Dallas, uptown, or in the Park Cities.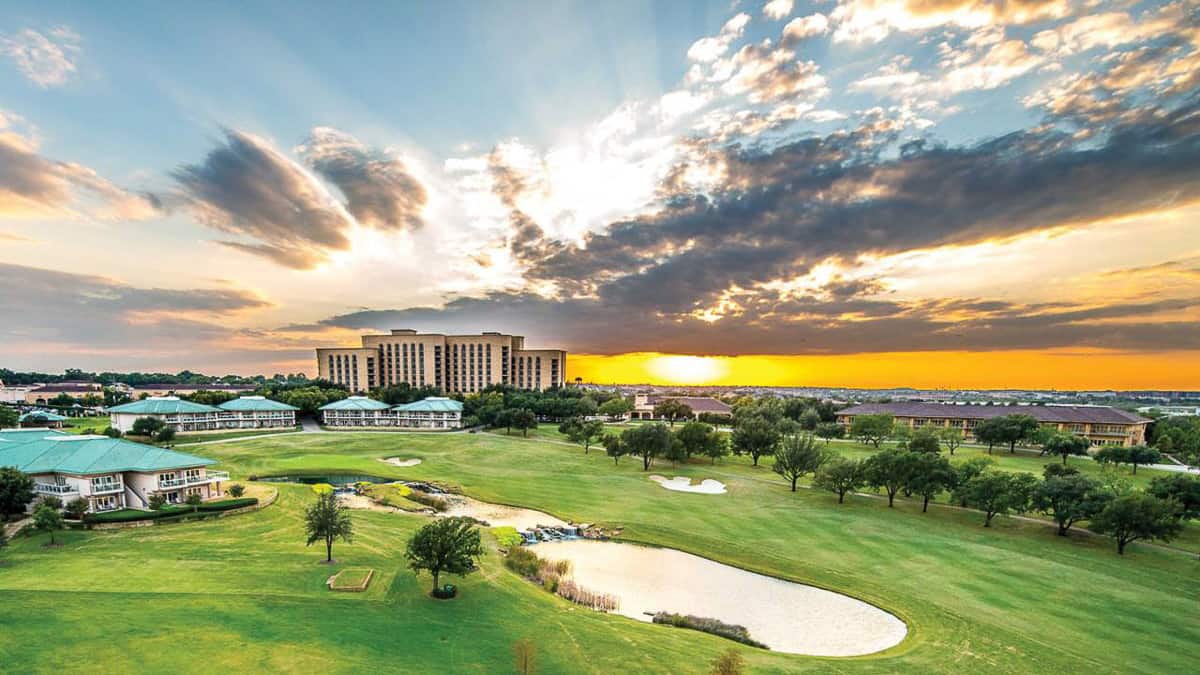 The resort is also a club, which is why so many locals enjoy the facilities and favor staycations there. Parents can enjoy tennis, golf, and the wellness programs this resort offers. The fitness class list alone rivals any destination spa's.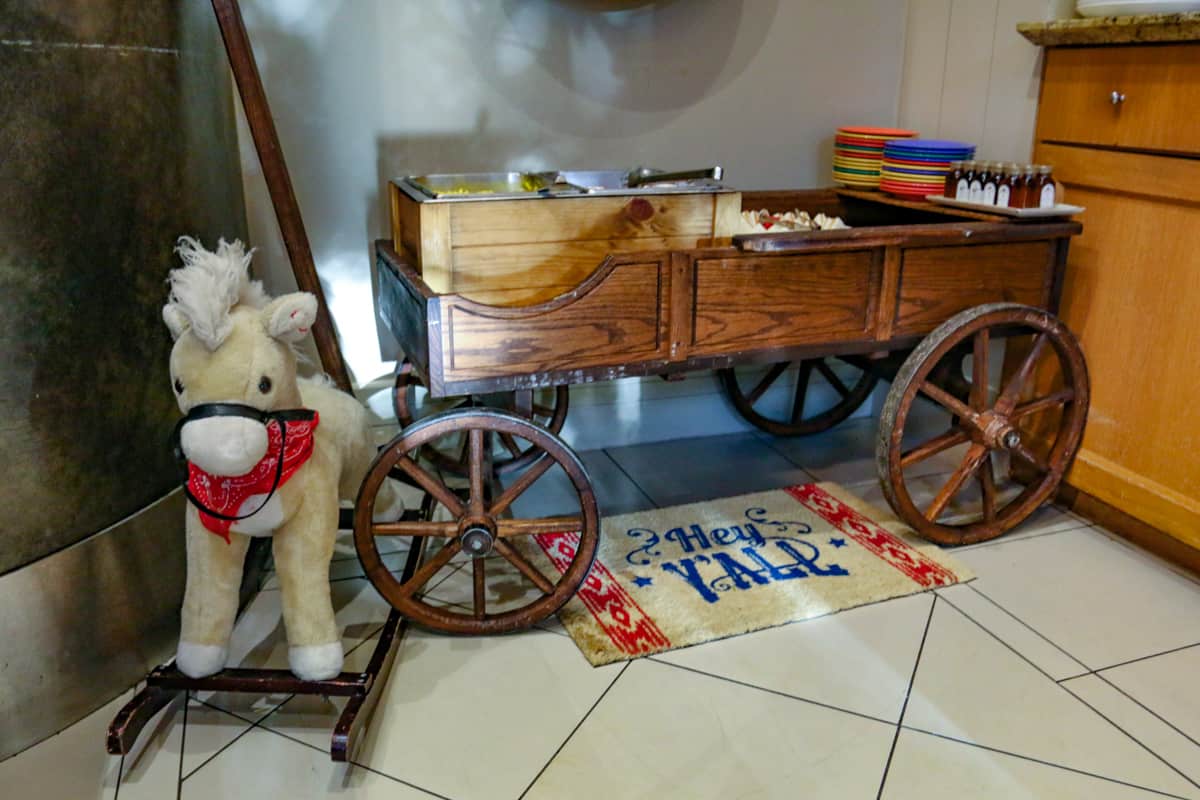 Children can retreat to the complimentary Kids For All Seasons program for its indoor play area and playground. Teens can play video games or air hockey and ping pong at the Hideout.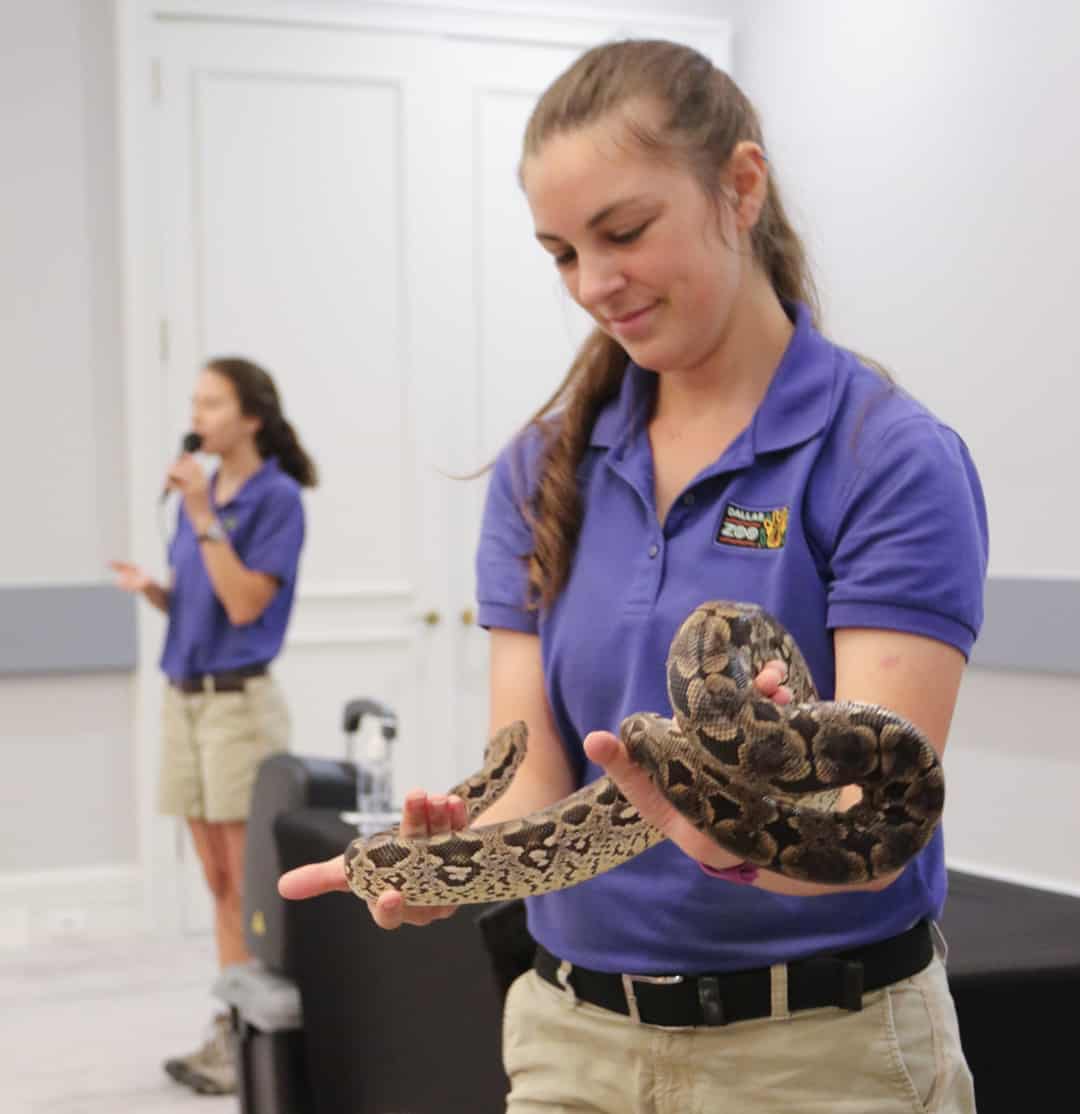 During the summer, the resort goes all out for families on weekends. Inflatable water slides, dive-in movies by the pool, balloon artists at the restaurant entrance, art classes, and animal experiences are just some of the things in store for families between Memorial Day and Labor Day.
The Ritz-Carlton, Dallas
The Ritz Carlton brand is consistent in its ability to welcome your kids whether you're at a resort or at a city hotel. The Ritz Carlton Dallas location in downtown makes it a great choice for families who want to stay in the heart of the city near museums and major attractions like the Dallas World Aquarium and the Perot Museum of Nature and Science.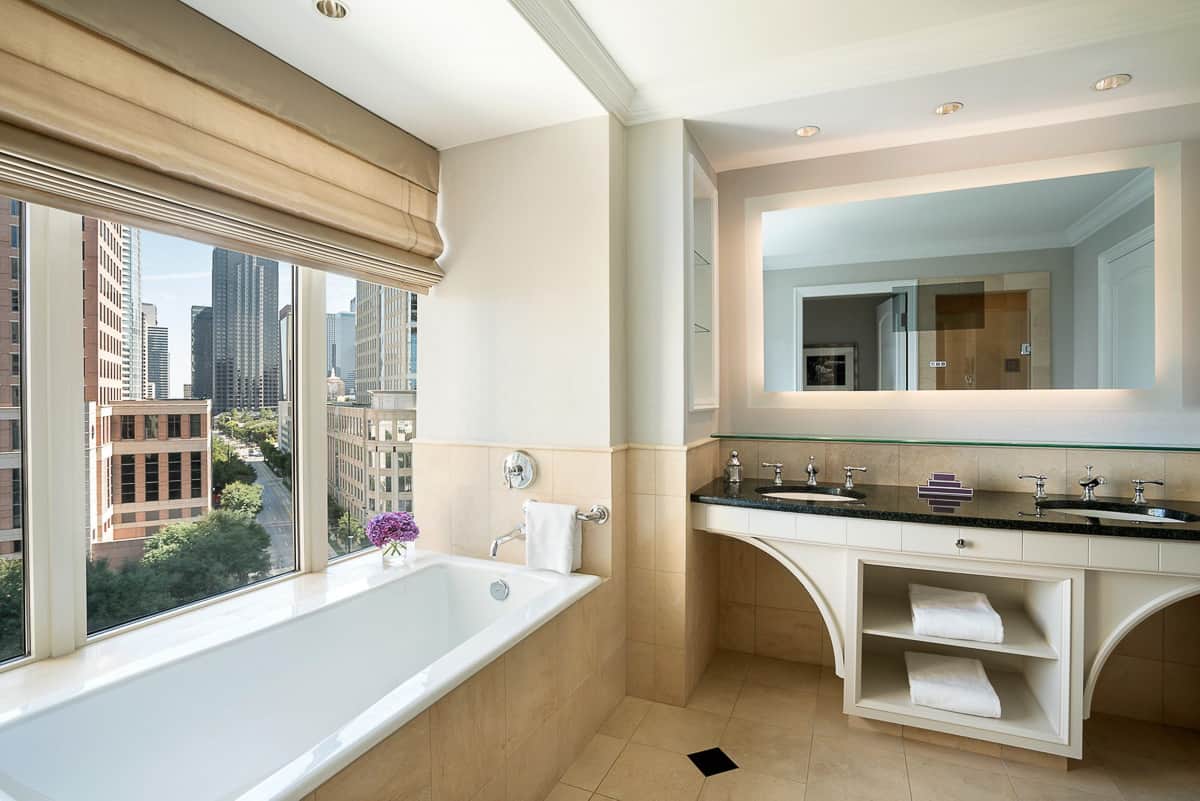 Combined with the rooftop pool and milk and cookies delivered to your room, kids will feel welcome well after the Ritz Kids check-in station. The lobby offers afternoon tea on Saturdays and a nightly "guacamologist" for those kids who have embraced the avocado frenzy like mine.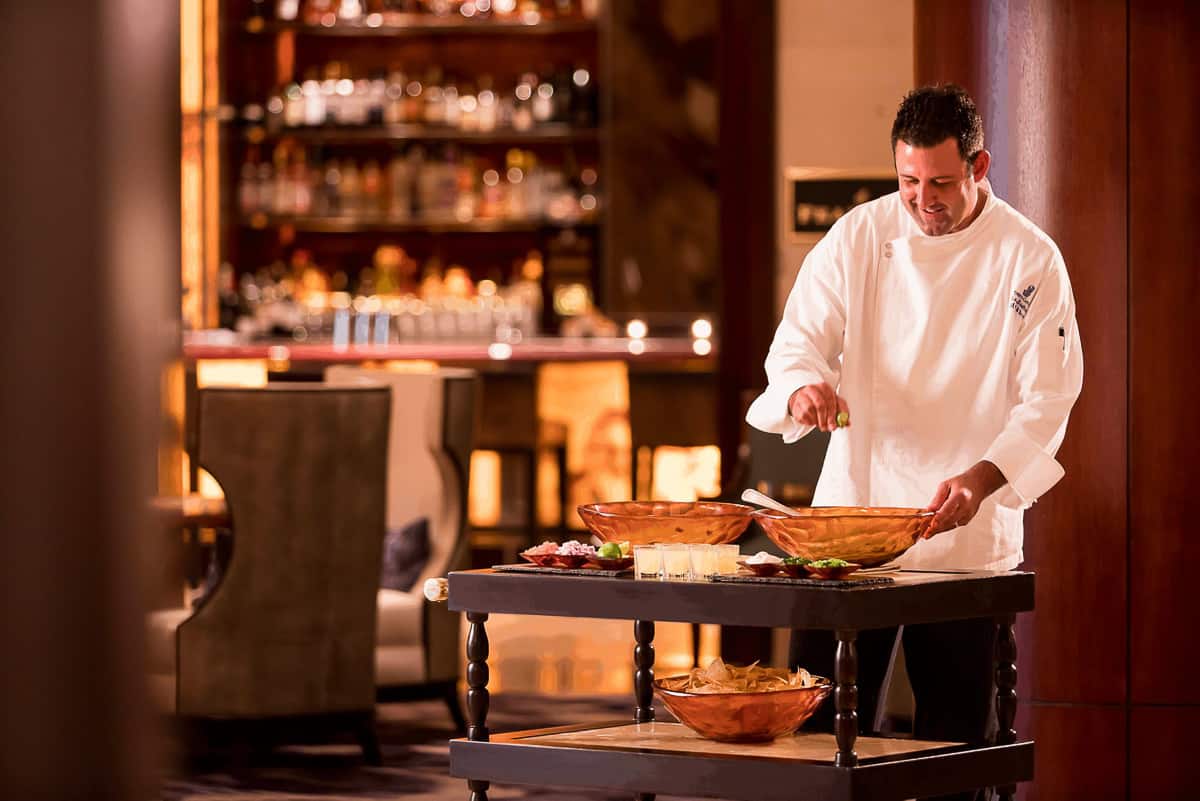 The Rosewood Mansion on Turtle Creek & The Hotel Crescent Court
Rosewood has two exquisite properties nearby. The Mansion on Turtle Creek and The Hotel Crescent Court are both excellent five-star properties.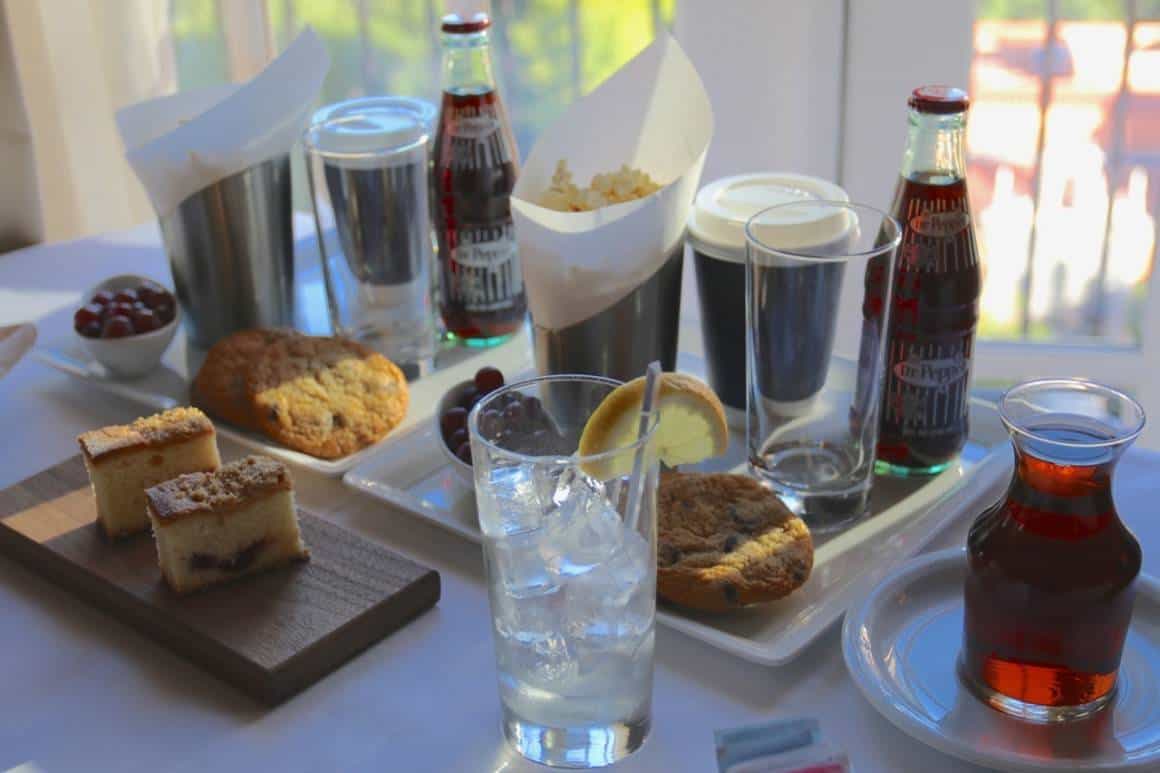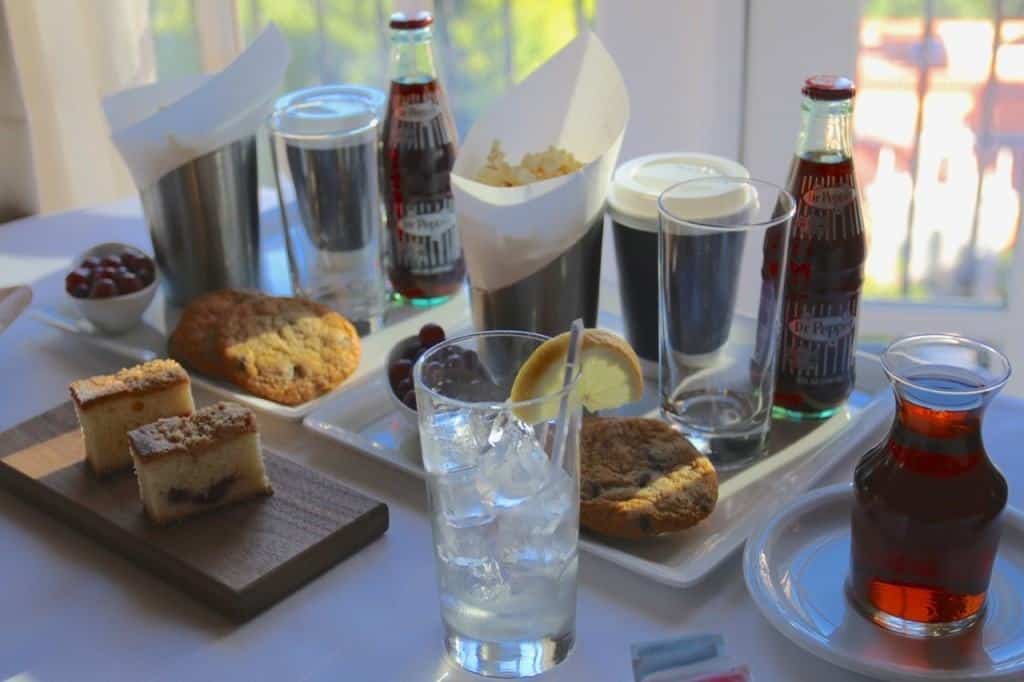 Both have more of a grown-up feel and your kids might be the only ones on property. If your children are well behaved, and they travel well in adult-only spaces, they are still great options for luxury hotel lovers for their attentive service and outstanding dining options.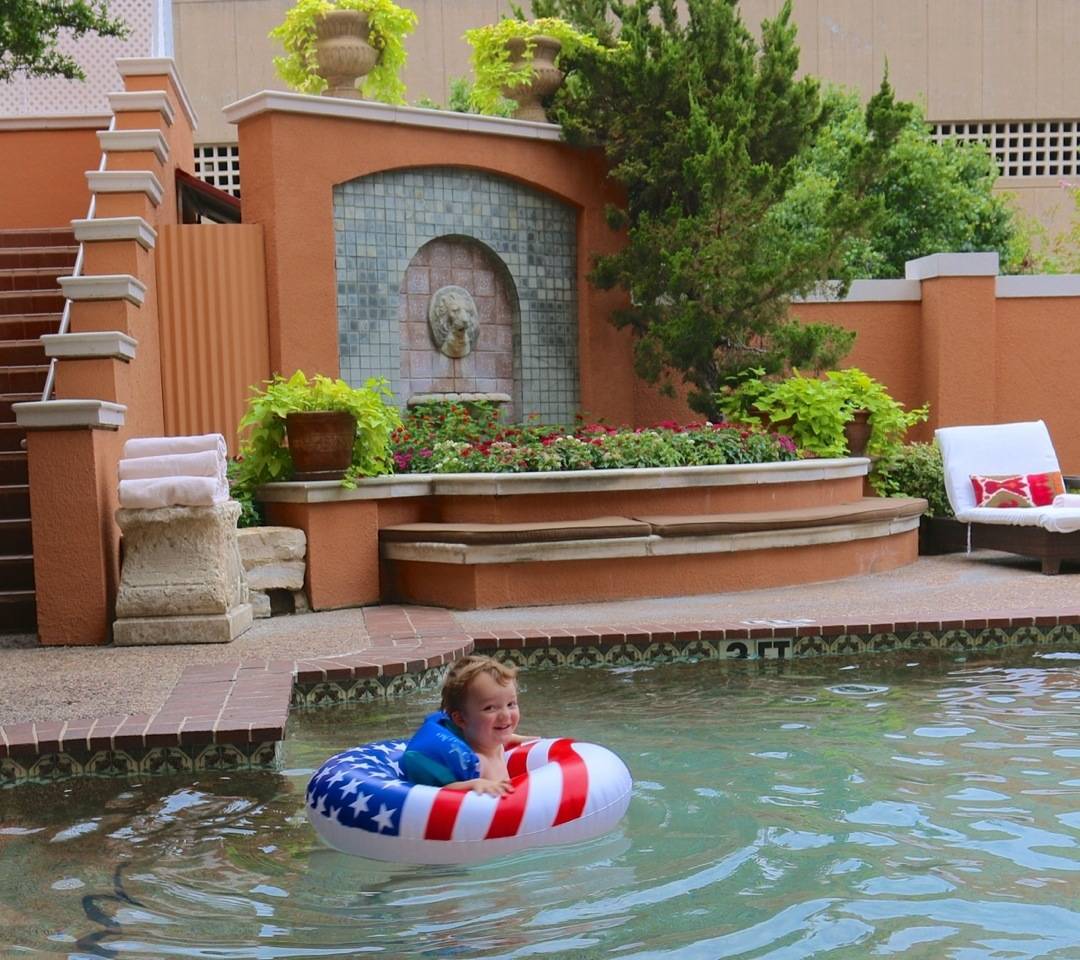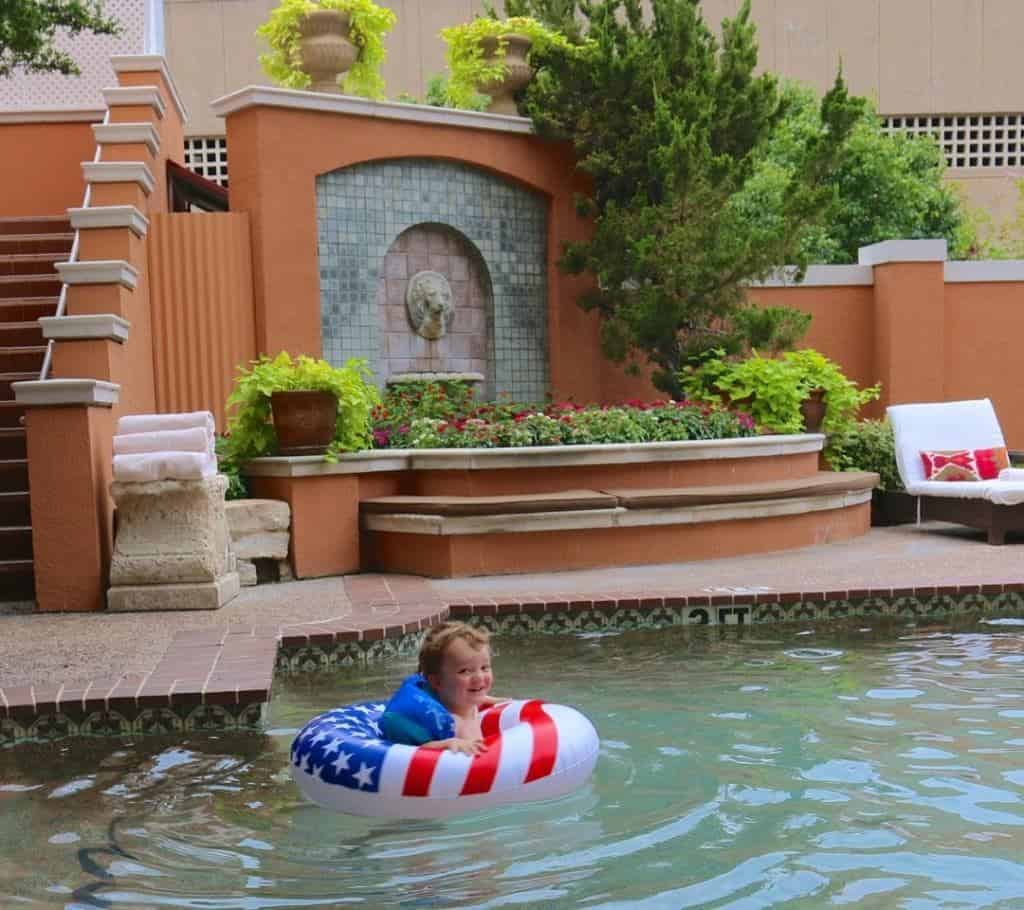 The Mansion's pool is intimate and is lined with rooms with pool patios, so screaming, splashing, and a game of Marco Polo is a big no. The Crescent's pool on the second floor of the hotel is slightly more accommodating for kids.
Best Austin Hotels for Families
The Omni Barton Creek Resort
The Omni Barton Creek, Austin, (closed for a massive expansion until May 2019) a retreat in an expansive landscape, this luxury hotel is just outside the state's capitol.
The expansion will dramatically increase the size of the pool area. The Omni provides a kids' club, miniature golf, and a playground and an indoor pool for year-round swimming.
Because this hotel is really big for conventions and meetings, there's not a lot of family traffic.
Four Seasons Hotel Austin
The Four Seasons Austin is located downtown near everything. In addition to expected children's amenities (this is the Four Seasons after all), the hotel offers some unique family programs.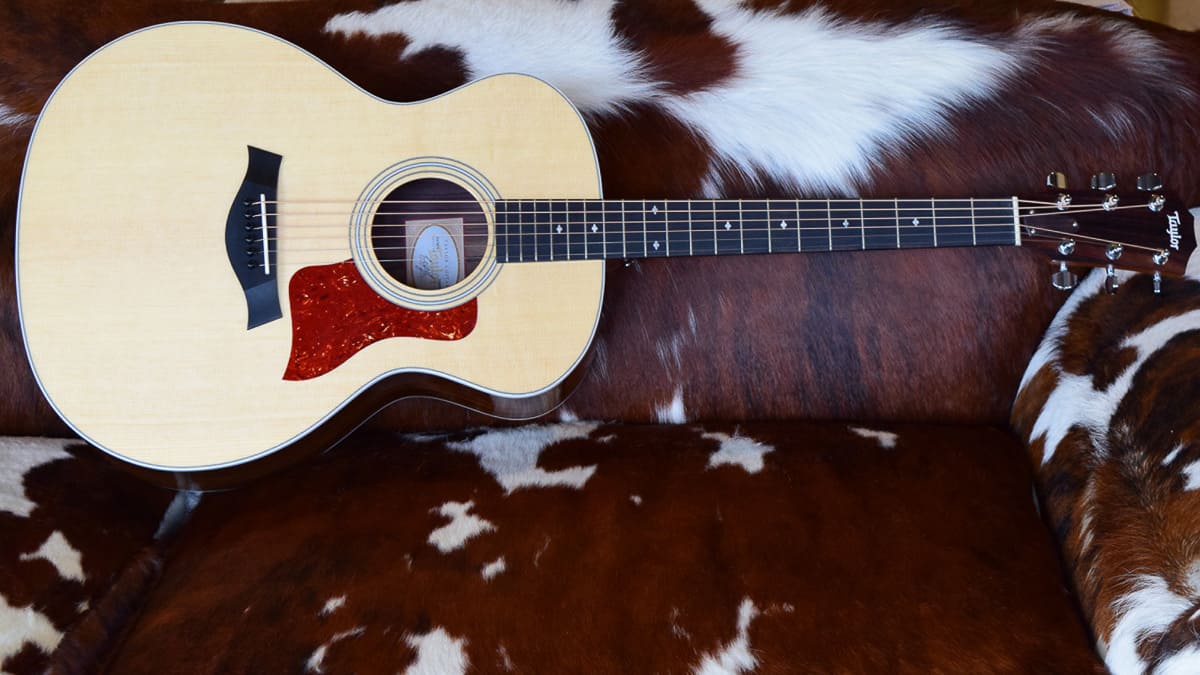 Where else can you indulge in a private guitar session overlooking Lady Bird Lake? Children (and adults) can sign up for a private guitar lesson on the house guitars. and still be a few minutes away from the Texas Capitol, climbing a mountain, watching local bats, or exploring caves?
Best Houston Hotels for Families
The Houstonian
S sanctuary from the hustle and bustle of nearby downtown, The Houstonian possesses an old-school feel at this wood paneled retreat where they know me and will quickly know you by name.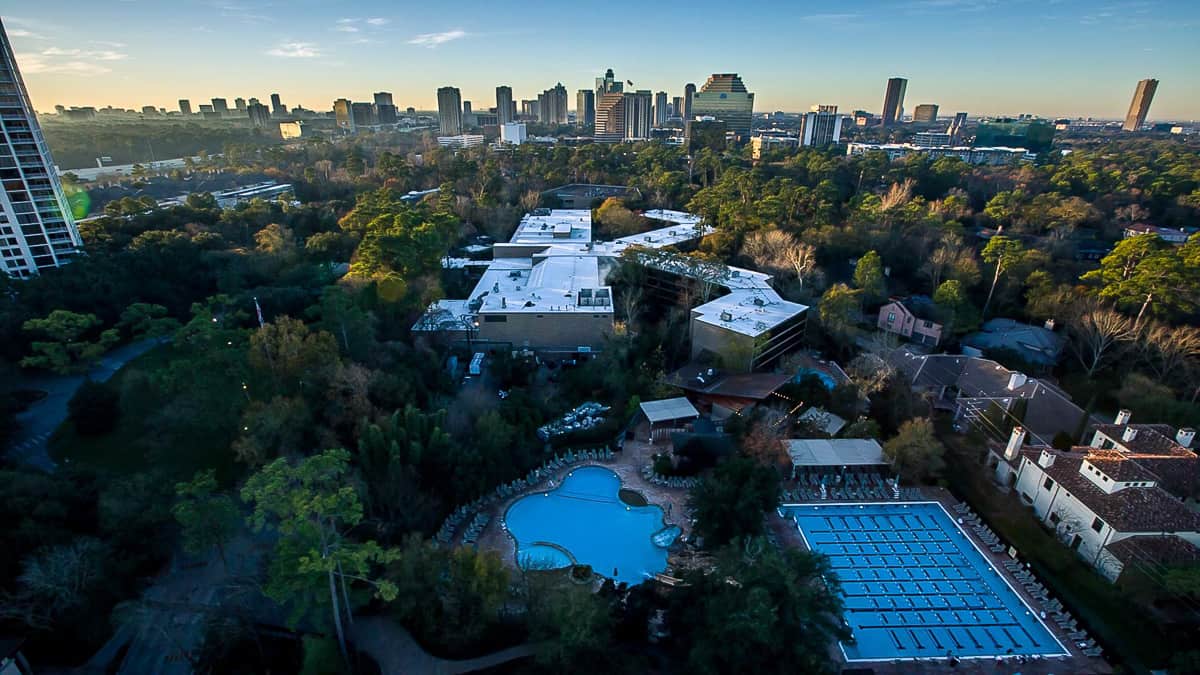 There's no kids' programs but a lovely pool and spa. Work out alongside local Lululemon moms who come every day for the fitness center, classes and spa. This hotel's location is closer to the galleria, area the River Oaks neighborhood, and Memorial Park than to downtown.
Marriott Marquis Houston
Where else can you swim six floors above the ground? The downtown Houston hotel for families is the Marriott Marquis. Its central location puts you walking distance to world class dining, world championship sport teams, and the urban oasis that is Discovery Green.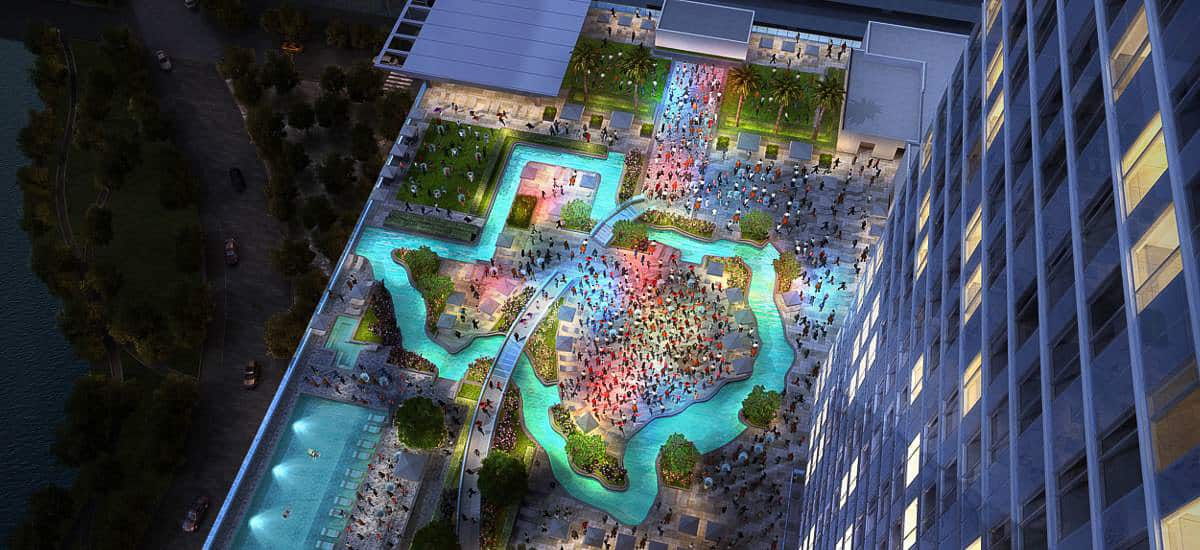 Another Houston area resort with slides and a lazy river is the Woodlands Resort.
Best Galveston Hotel
Hotel Galvez & Spa, A Wyndham Grand Hotel
Hotel Galvez is the perfect hotel option for Galveston Disney Cruises on the Disney Wonder which docks in Galveston from November through New Year's each year.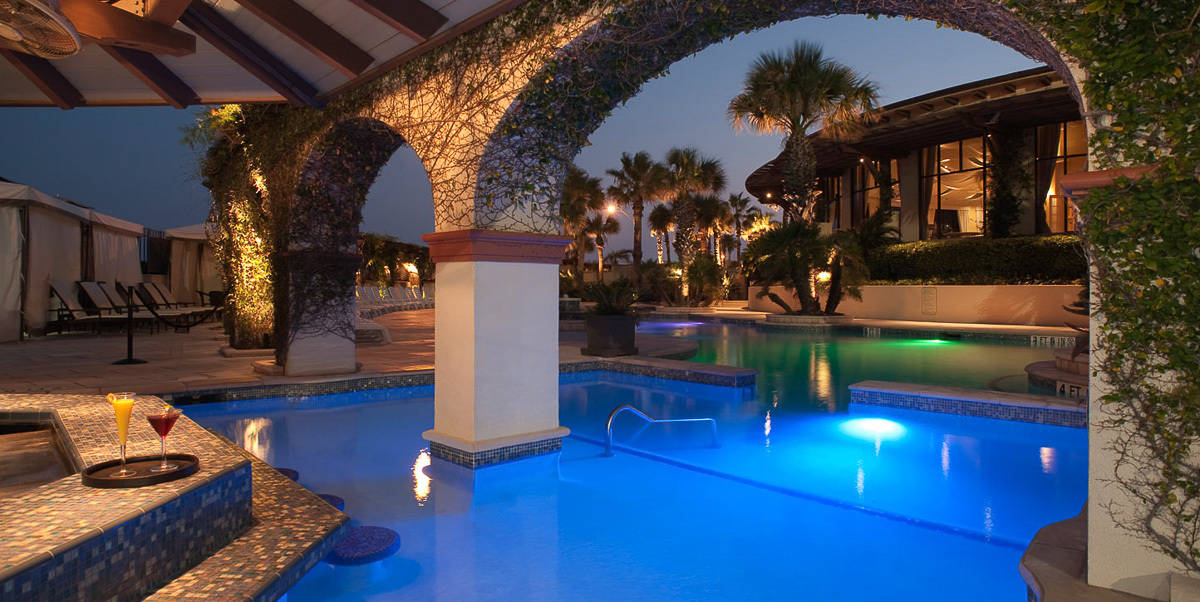 Families staying at this luxury historic property on the scenic gulf can enjoy complimentary bike rides to explore the historic strand. There's a nice pool on site. The hotel's phenomenal brunch has a reputation all the way up in Houston.
The Best Luxury Dude Ranch Experience
Inn at Dos Brisas
For an authentic all things Texan experience, the Inn at Dos Brisas will cater to all of your family's requests. Though far from the cities, it is closest to Houston in a town called Washington, Texas.

From campouts to cookouts, the ultimate Texas glamping experience is here, though I am content to stay in spacious large hacienda suites. It's a Relais Chateaux property, so you know there is no roughing it.
There's much to love about the five-star organic dining and impressive wine cellar. Kids can partake in equestrian and outdoor activities. Please note that every guest must be at least six months old.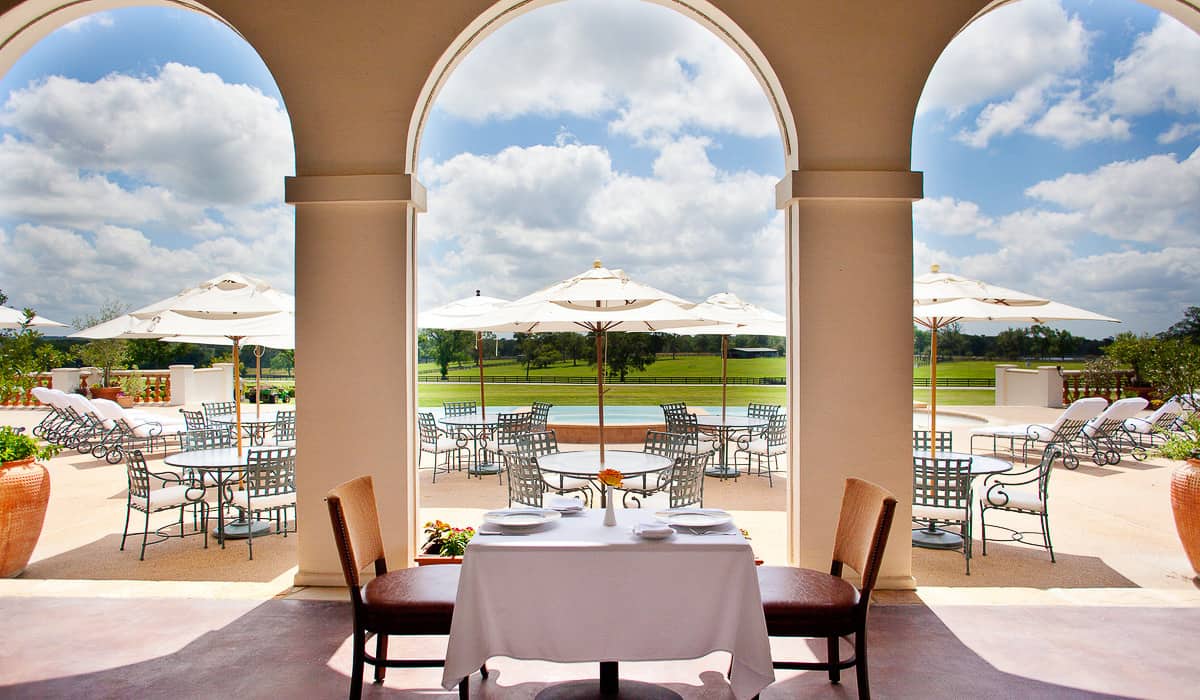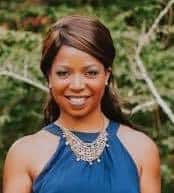 ABOUT SHAY
Shay is wife and mother of three in Houston with an affinity for travel adventures. She travels for a living, either for work or for her family's travel agency Perfect Event Travels, or with her family on as many vacations as she can squeeze into their schedule. When she's are not traveling or visiting family in Dubai, she lives on the softball field and is always planning the next jet set run!