Every family ages out of princesses and space rangers at some point, and your tweens and teens begin asking to visit the Universal theme parks in Orlando. And you may be asking which is the best Universal Orlando hotel? We've got you covered. We've tried them all.
A Universal Orlando vacation is filled with theme park thrills that appeal to those comfortable with adrenaline rushes. But fortunately there are a variety of resorts and experiences sure to please everyone else. After numerous stays, I have chosen what I think are the best hotels to enjoy Universal, both on property and off.
How do I choose the best? It depends on what is prioritized. Luxury, theme park proximity, theme park perks, a great club level experience or amazing pools.
1) Portofino Bay-A Premier Hotel at Universal
Though Loews Portofino Bay Resort, Universal Studios Florida's flagship property, was built almost twenty-five years ago, it remains a perennial favorite among families for its proximity to the park and relaxed, Mediterranean-style theming of an Italian coastal village. Steven Speilberg himself offered creative plans with multiple courtyards, fountains, and cobbled pathways throughout.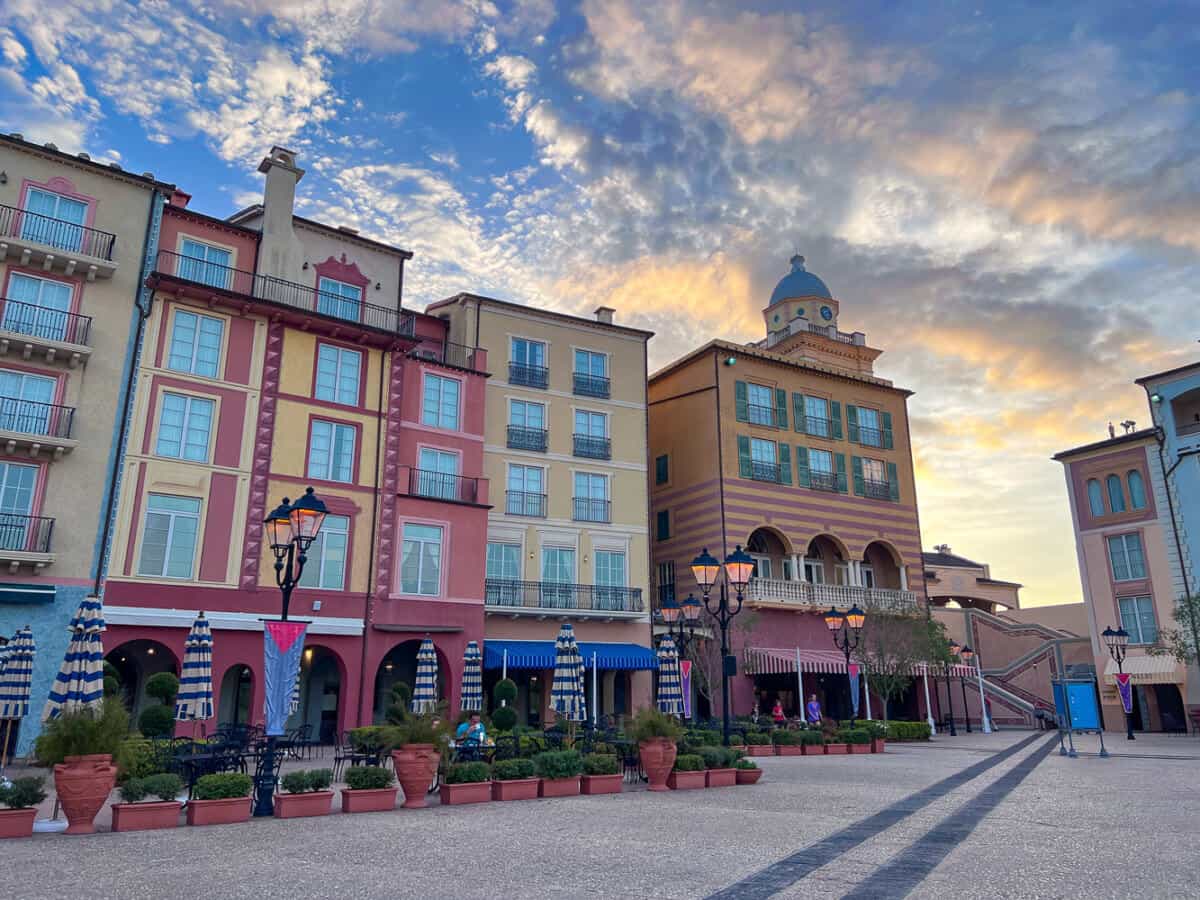 As a premier level hotel, guests of Loews Portofino Bay hotel have access to Universal Express Unlimited passes and early entry to The Wizarding World of Harry Potter. These passes are expensive if you choose to purchase them.
The resort's beach pool includes a waterslide and sandy bottom, and the variety of fine and casual dining options make this resort a great choice for families whose kids want buttered noodles at every meal.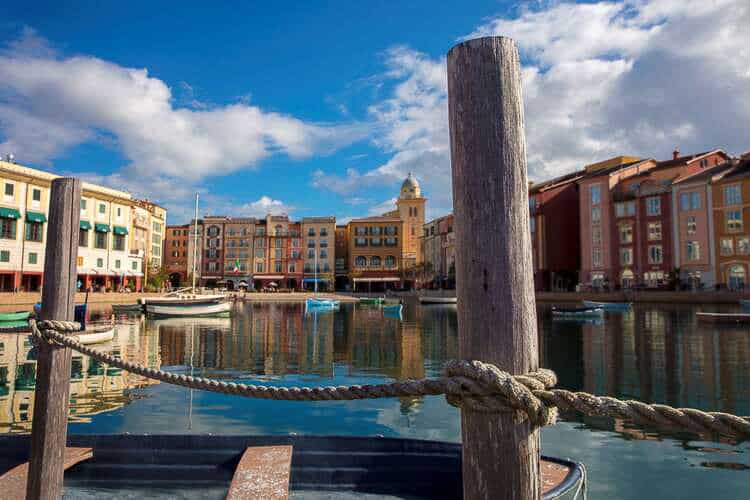 How do you get to the theme parks?
The resort has its own dock featuring complimentary water taxi service; boats continuously pick up and drop off guests at the resort and the Universal CityWalk dock. Buses providing free shuttle service to Universal's Volcano Bay are also offered.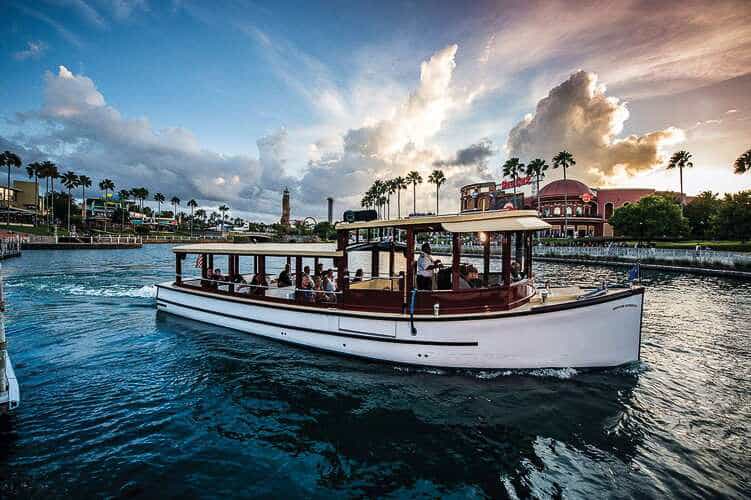 Best Portofino Bay Rooms for families
With more than 700 rooms, this massive resort offers multiple styles of guest rooms and suites. Décor tastefully continues the Italian theme with blue and coral color schemes, and many have small balconies or windows overlooking the water or Italian-style courtyards.
Standard rooms begin at 450-square feet and can sleep five with the addition of a rollaway for a fee. The Presidential Suite can expand to a three bedroom suite for the ultimate family or friend trip.
The hilariously-fun Despicable Me suites have a separate children's bedroom (pictured above) accessible only through the master bedroom via a special door, a great safety feature for families with little ones. The suites feature Minions décor, with bunk beds shaped like rocket ships and large wall murals depicting more Minions.
Club Level rooms have access to the Portofino Lounge, which offers free breakfast, beverages, and snacks throughout the day. Club level guests also have access to a dedicated concierge and receive nightly turndown service.
Portofino Bay Pools
The resort has three pools, including a large beach pool with waterslide, a poolside arcade, and four on-site boutiques, ice cream parlor, and a Starbucks. The Harborside Piazza comes alive each evening with live opera or Mediterranean-style music, easily my favorite resort feature.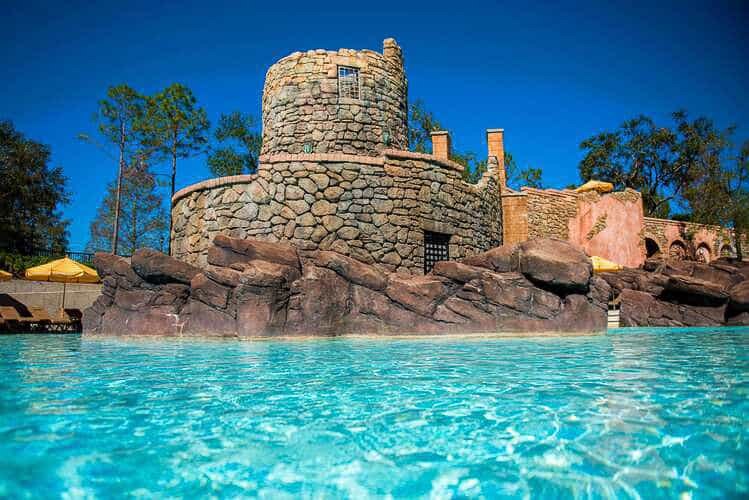 Best for?
We found the resort a little too large— like a convention hotel, and getting to and from our room was a winding, twisting route like getting lost in Venice. It's a better choice for those who want to savor the resort atmosphere, not just sleep in between park days. But the Minions suite was a hit with the kids!
2) Hard Rock Hotel-A Premier Hotel at Universal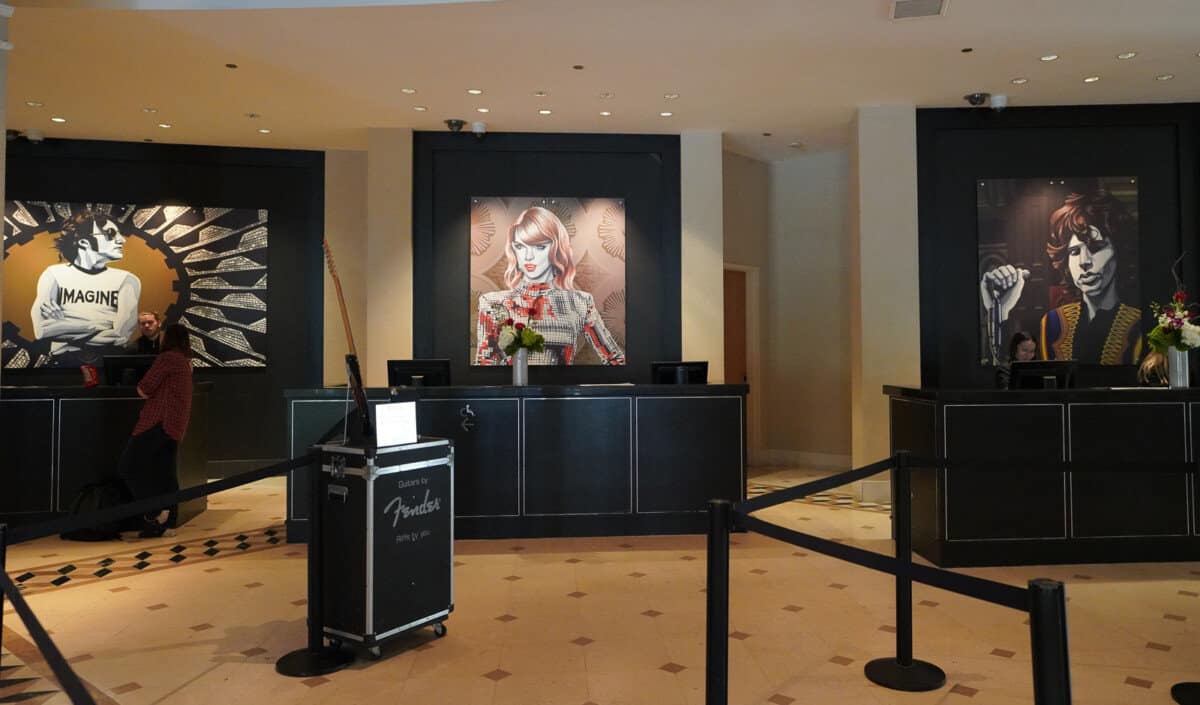 A stay at the Hard Rock Hotel in Orlando is all about fun with a capital F. The rock music-themed resort has one of the best pools in the area with piped in underwater music, zero entry, a huge slide, and a large sandy beach with a variety of games and beach volleyball.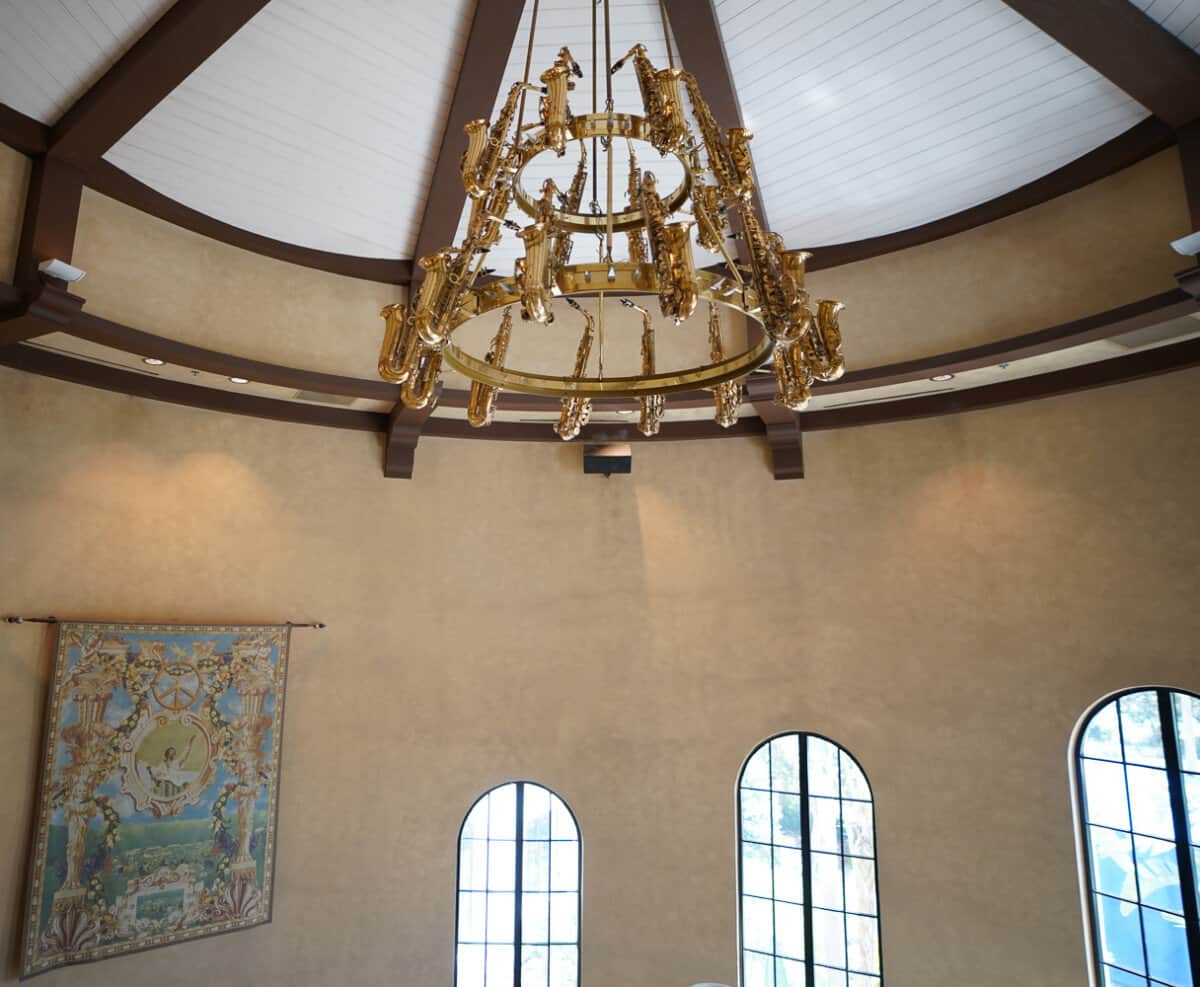 The resort's rock concert-themed suites, wide range of restaurants, and happening scene make it the perfect choice for families with teens and older kids who may have outgrown some of the character-oriented resorts that surround Universal Studios. As a premier level hotel, guests of the Hard Rock Hotel have access to Universal Express Unlimited passes and early access to The Wizarding World of Harry Potter.
Families with teens will especially love the moody décor, framed albums, wall-mounted records, and paintings of artists like Taylor Swift and John Lennon. You can "borrow" a Gibson guitar or other acoustics and basses for a refundable $1,000 deposit in case you decide to pack it to take home. The hotel only loans one instrument at a time, so forget any family band fantasies.
Hard Rock Orlando Accommodations:
Rooms at the Hard Rock all feature contemporary, colorful furnishings with a music memorabilia vibe. Standard rooms range from 375 to 500 square feet and have either kings or two queen beds.
You'll first have to check the rockstar growth chart on the wall. Are you taller than Madonna? Adele?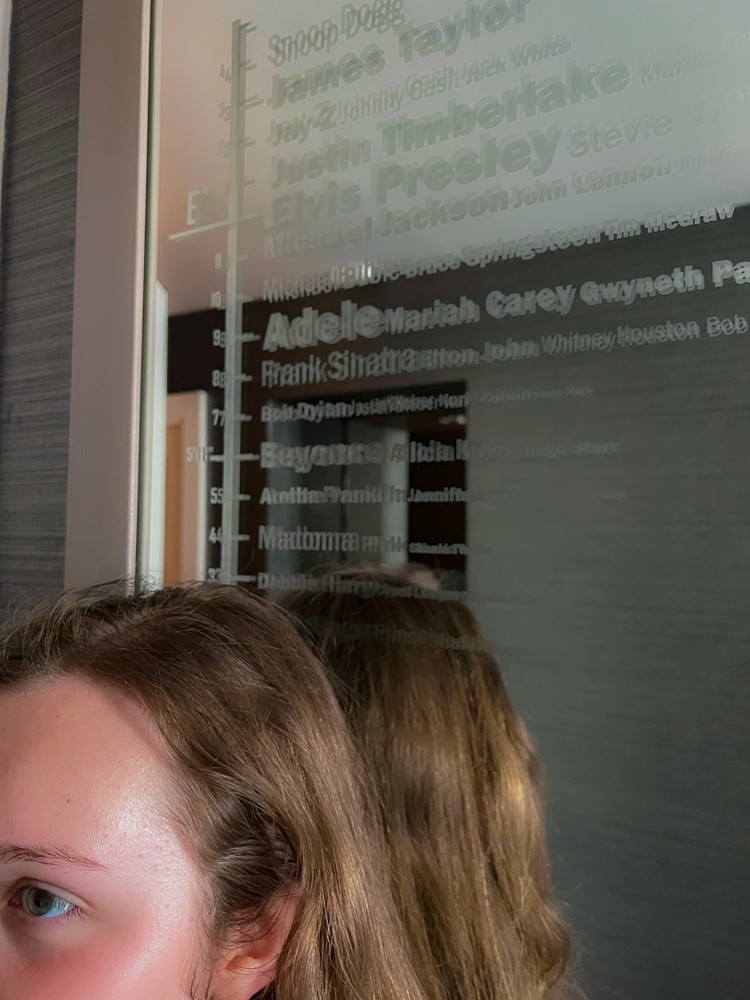 Family suites are themed as 'Future Rock Star' suites with a large king bedroom and attached kids' room with rock n' roll memorabilia and concert-themed murals. The large hospitality suites have kitchens, living areas and wet bars, though the grandest of all is the Graceland suite, where families can 'live like a king' with a two-sided fireplace, baby grand piano and massive living space. Our club level room was next door, and we could hear people having a great time with the baby grand!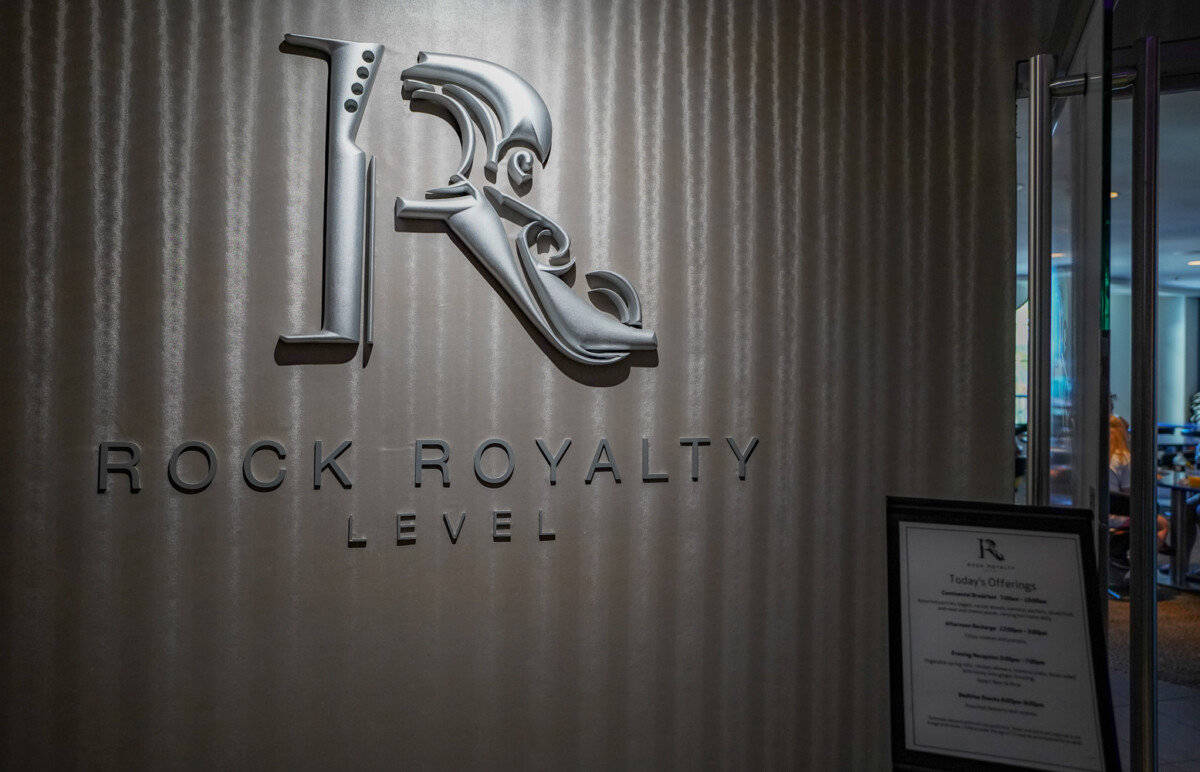 Hard Rock Club Level Perks at Universal
Club level rooms and suites have access to the Rock Royalty Lounge, which serves complimentary breakfast, evening hors d'oeuvres and beer and wine. Club Level guests also have access to a personal concierge and reduced rates on poolside cabanas.
Hard Rock Orlando Amenities
The hotel's theming carries throughout the resort, and live music is offered at the Beach Grill, in the lobby, and the Velvet Bar lounge. The resort's popular concert and cocktails series has attracted big-name acts such as Joan Jett, Foreigner and Bret Michaels.
The showpiece of the Hard Rock Hotel is their 12,000 square-foot pool with sandy beach, two hot tubs, pool bars, and 260-foot water slide. Music is a big part of the pool area experience and is piped in under the water in the pool. The zero-entry makes it easy for little ones to wade into the water, and there are frequent games, arts and crafts, and ping pong tournaments happening poolside.
Universal Studios can be reached via a five-minute walking path along paved sidewalks. It is a ten-minute walk to another of the Universal theme parks, Islands of Adventure. Complimentary shuttles are available to nearby Volcano Bay.
Is this the best Universal Orlando Hotel?
We loved the Hard Rock for its more compact size and the best proximity to the Universal theme park entrance. It's an easy walk if the water taxi schedule doesn't align with yours. We're a family of rock lovers, and we loved the theming and details.
3) Loews Sapphire Falls-A Universal Preferred Hotel
The Loews Sapphire Falls Resort is a tropical-themed Universal property close to the parks, and the moderately-priced rooms and suites are a great value for families that seek proximity to the Volcano Bay water park and a casual feel. Lush gardens, waterfalls, and the sound of steel drums transport guests to a tropical oasis.
As a preferred resort, Sapphire Falls offers guests early park admission to The Wizarding World of Harry Potter. But guests of this resort do not receive the express pass. In a nutshell, if you're using a Universal VIP guide, this is a great value for a larger suite where that express pass isn't needed.
How do you get to the theme parks from Sapphire Falls?
Sapphire Falls is located near Volcano Bay, Universal's water park, so it's best for families who want to visit the water park during their stay. Complimentary shuttle buses and water taxis are available to transport guests to Islands of Adventure, Universal Studios, and Universal CityWalk.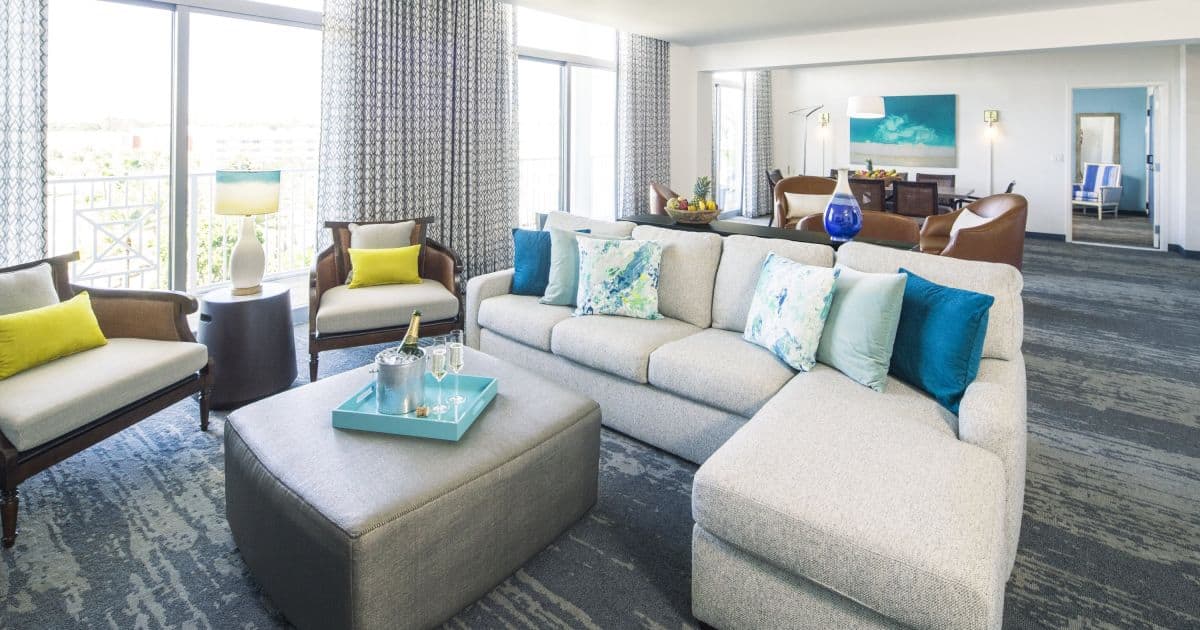 Best Suites at Sapphire Falls
The resort is massive, boasting more than 1,000 rooms and suites spread throughout the property. Family suites feature an attached kids' bedroom with nautical theming, and a small living area. But there are many larger two-bedroom options that work nicely, as well. Family suites can be enlarged by connecting to a second queen room, having the ability to sleep a total of ten people. The resort will provide a rollaway for families in the suites. Sapphire Falls does not offer a club level within the resort. We had the massive two-bedroom pictured above that worked great.
The Perks at Sapphire Falls Resort
The 16,000-square-foot pool at Sapphire Falls is one of the biggest sellers for families at this resort. While there is no lazy river, there is plenty to keep kids entertained including a small slide, games area and arcade, fire pits, and zero-entry beach area. The cabanas were large and reasonably priced for our pool day.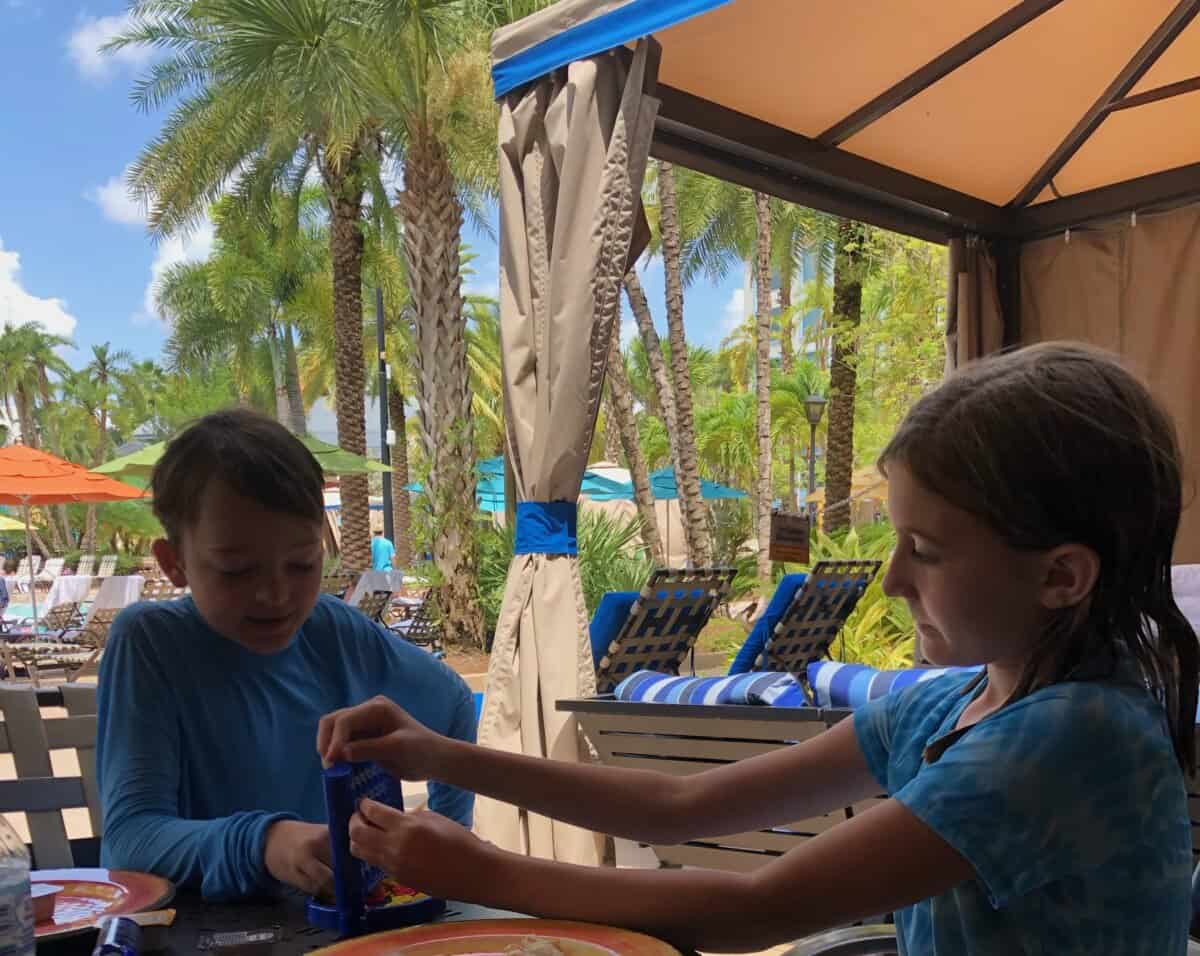 The Best Hotels Near Universal Studios Orlando
Sometimes a traveler prefers the non-theme park hotels. Whether is it for more luxurious amenities or loyalty programs, Orlando has great options.
4) Ritz Carlton Orlando Grande Lakes
For families that want a resort convenient to Universal, but something a bit more full-service, the Ritz Grande Lakes has something for everyone. With world-class golf, tennis, a full-service spa and a great eco-adventure program for families, the Ritz may be the best choice for families who want a relaxing, upscale resort with all the frills (read our full review of their hotel and club level).
The Ritz Grande Lakes is unaffiliated with Universal, and so there are no Universal perks to staying here, though Bonvoy loyalists will enjoy their perks, and our clients will enjoy our exclusive agency perks (resort credit, free breakfast, and upgrade priority).
How Close is the Ritz To Universal?
The Ritz Grande Lakes is located nine miles from Universal Studios and is about a fifteen-minute ride by Uber or shuttle bus. The resort is part of the Grande Lakes complex, which includes the JW Marriott and Ritz Residences. The resort provides complimentary shuttle buses to all the Universal parks, as well as Disney attractions and Sea World.
Best Rooms at the Ritz-Carlton Orlando
Décor at the Ritz is elegant and plush, with a touch of midcentury modern. Rooms and suites are done in hushed neutrals with lavish light fixtures and five-star linens. Standard rooms begin at a spacious, 480-square feet and have either resort, lake, or lake front views. Suites at the Ritz are massive and range from 980-square-feet to the spectacular Royal Suite, clocking in at almost 2700-square-feet.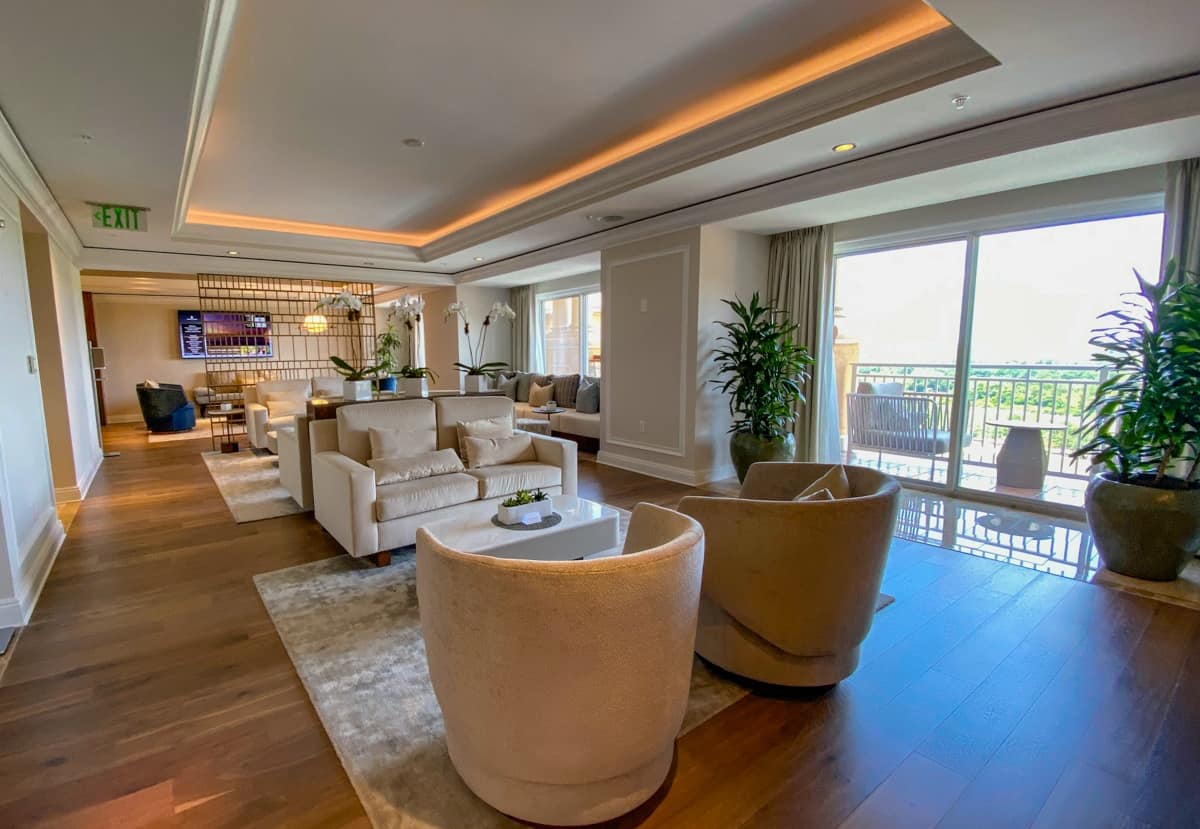 Club level connoisseurs will want to book at the Ritz, as their club level service is easily the best in town. It serves a full breakfast and lunch, evening small plates and cocktails throughout the day. There is a separate family area for kids and a balcony where you can view the Disney fireworks from a distance.
Though there are no themed kid suites at the Ritz, the resort is extremely family-friendly and caters to an upscale crowd that doesn't want to sacrifice service or comfort.
Amenities Galore at the Grande Lakes Resort
Amenities are one of the main reasons families choose the Ritz, as the resort's extensive grounds have golf, tennis, kayaking and a renowned eco program for families. The Ritz Kids program is fantastic, with live animals, art classes and engaging daily programming. The full-service spa has a long menu of services for pampering after the parks. Guests of the Ritz have access to both the Ritz pool, and the large pool complex with lazy river at the adjoining JW Marriott.
Ritz Carlton Orlando Dining
There are more than ten dining options at this resort, making it a favorite for both local and visiting foodies. With everything from afternoon tea to craft cocktails, the restaurant scene here is a big draw.
Highball and Harvest is the resort's casual restaurant serving fresh Southern fare in a relaxed environment perfect for families. Knife and Spoon, the resort's Michelin-starred restaurant has a menu focusing on steak and seafood. Bleu café, the poolside restaurant, serves casual fare and cocktails, while Vitale is a spa café serving healthy cuisine.
Best for?
The Grand Lakes resort is so massive and self-contained with activities that it is the family favorite when theme parks aren't even on our agenda. They offer wonderful additional family programming for holidays, too. If a VIP day of Universal is the on the agenda but family fun and R&R the rest of the time, or if you love club level or your Bonvoy points, this is the place.
5) Four Seasons Orlando
As the only Forbes-five-star resort in Central Florida, the Four Seasons Orlando sets the gold standard for luxury resorts when visiting Orlando. The level of service, kids' clubs, multiple pools, and dining options make this resort a favorite of Luxe Recess time and again (read our full review here to understand all the pluses of this wonderful property). It's the perfect resort for any family visiting the Orlando area, and the amenities are suited for families traveling with both young and older children equally. Even a memorable adult-only vacation awaits guests.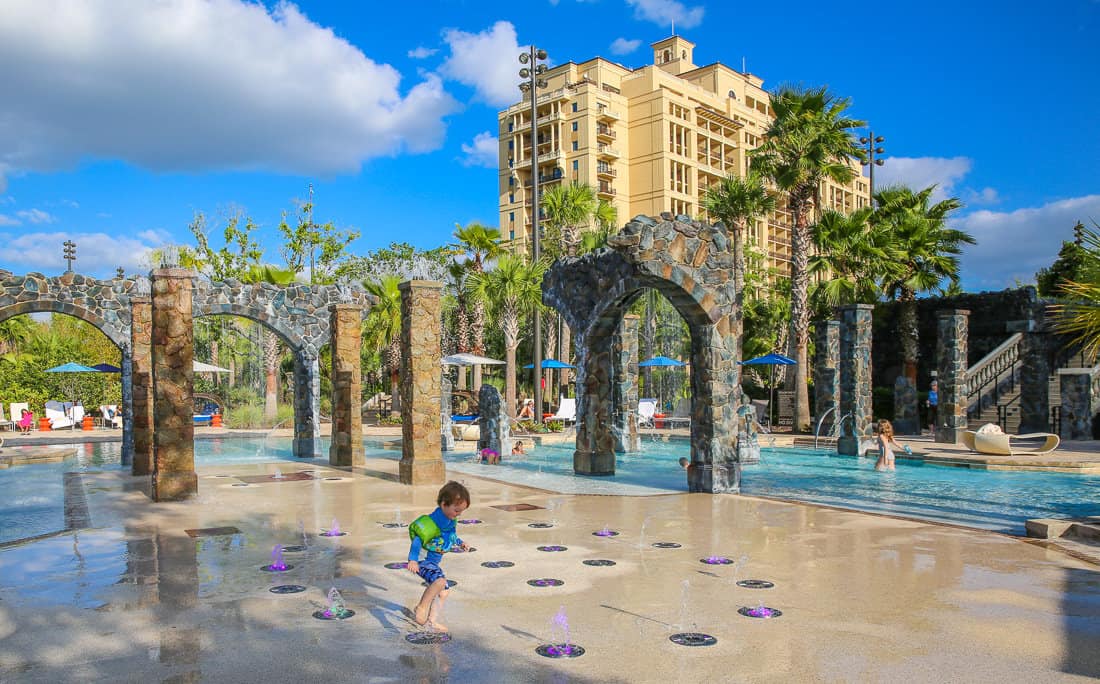 How far is Universal from the Four Seasons?
The resort is located among Disney's resorts, about a fourteen-mile journey from the Universal parks. Though the resort does not offer complimentary shuttle service to Universal parks, it's easy to arrange private transportation and Ubers are plentiful and readily available. The Four Seasons Orlando is best for a mostly Disney trip with one day planned for a Universal VIP tour.
Best Four Seasons Rooms For Families
Repeat visitors of Four Seasons resorts will recognize the hotel chain's commitment to lavish lighting, soothing, understated décor and luxe linens and bedding. Standard rooms start at a spacious 500-square-feet and have either one king bed with a queen sleeper sofa, or two queen beds with no sofa bed. Four Seasons rooms only allow four people unless the fifth person is two or under in age. Most families who need more space book connecting rooms which comes out to less money than an entry level suite.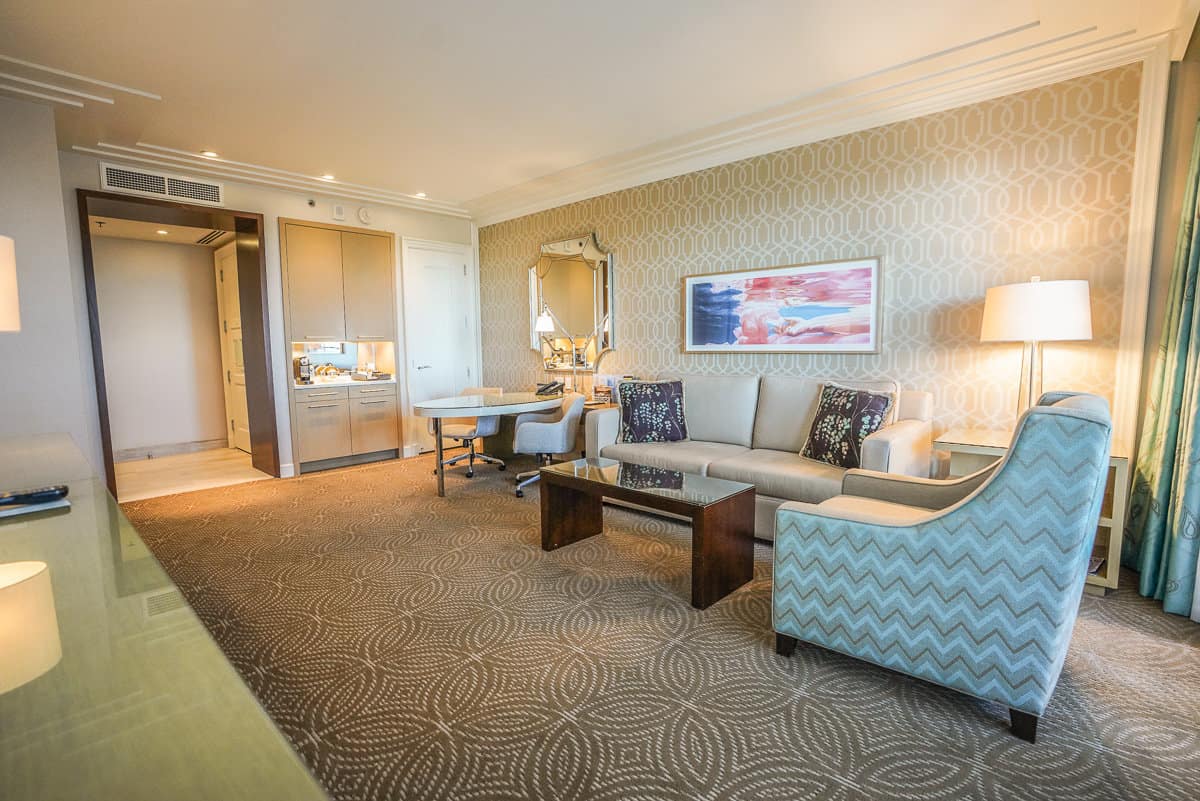 Suites range from 825-square-feet to more than 3300-square-feet and many have park and fireworks views. Suites have living areas, expansive bathrooms and multiple bedrooms that would comfortably fit larger families. The splurge options include a deluxe park view suite that connects to a second room with two queen beds. This holds eight people and has views of all four Disney parks and the fireworks shows.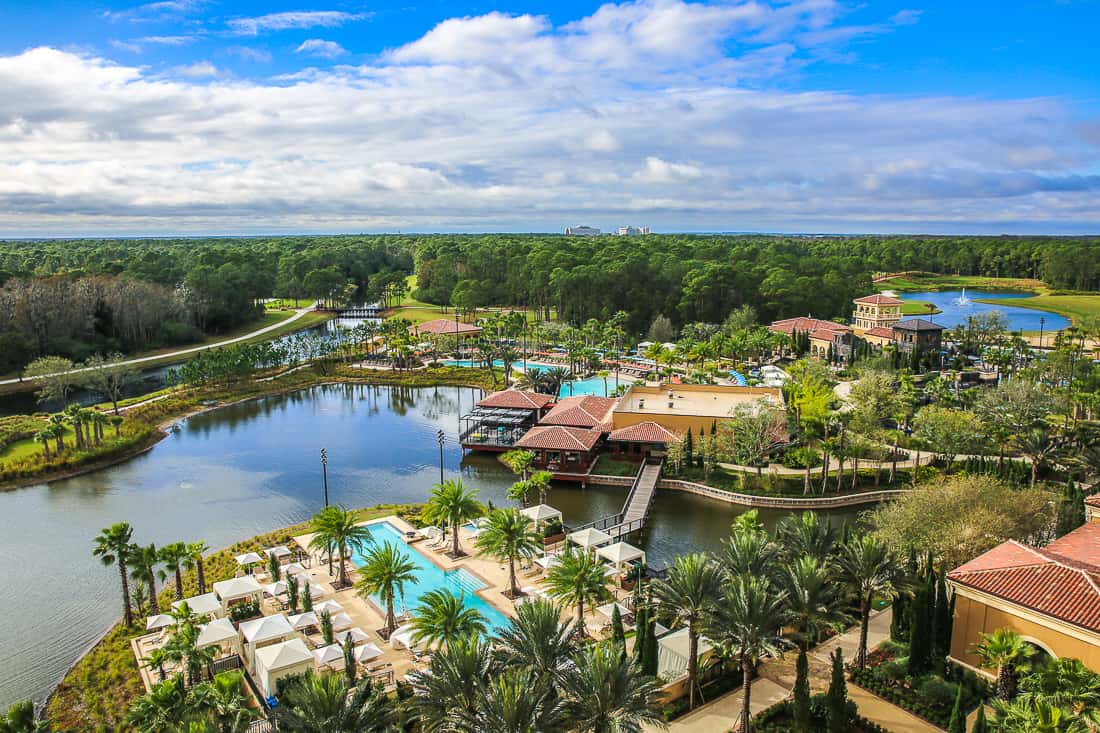 Four Seasons Orlando Pool & More:
A five-acre water park with lazy river, waterfalls, separate splash pad area and two waterslides are the big draw at the Four Seasons. Complimentary poolside offerings and sunscreen are provided, and there is a separate adult pool in addition to the infinity and family pools. The resort also has a fantastic complimentary kids club with its own splash and play area, and a large award-winning spa and exercise program. A character breakfast, three boutiques, and a Disney VIP planning desk are all perks of this resort.
Four Seasons Orlando Restaurants:
Capa, the resort's Michelin-starred Spanish steakhouse, is the signature restaurant on-site. The adjacent Capa Bar also offers small plates and tapas, and spectacular rooftop views of the parks and fireworks.
Ravello is a family-friendly Italian restaurant also serving breakfast, as well as, a Disney character experiences that feature Mickey and friends greeting guests at their tables. PB&G serves fresh Florida fare and salads poolside, while Plancha offers Cuban-inspired dishes near the golf course.
Best for?
Travelers who expect the best from their hotels in service and dining will stay here and not mind the extra time to ride to Universal for their VIP tour. It's a full resort vacation even if you never leave it for the theme parks. In fact, your kids may want to stay at the pools and skip the parks. It's happened to us!
Planning a VIP Universal Vacation
Luxe Recess is delighted to help you plan your Orlando vacation. We're true experts with first-hand knowledge of all things Orlando, from tours to hotels. We're able to handle all Orlando vacations including VIP tours, Universal, Disney… we'll do all of the planning, so you just focus on the family fun.
And if you do choose the Four Seasons, the Ritz, or Portofino Bay hotels, we have VIP amenities for you as a Virtuoso agency!
Coming soon! Our guide to all VIP experiences at Universal Orlando.