Performers dancing down lively city streets, Capuchin monkeys calling through dark, leafy canopy, rays of sun lighting up Machu Picchu: kids will never forget their first encounter with Peru.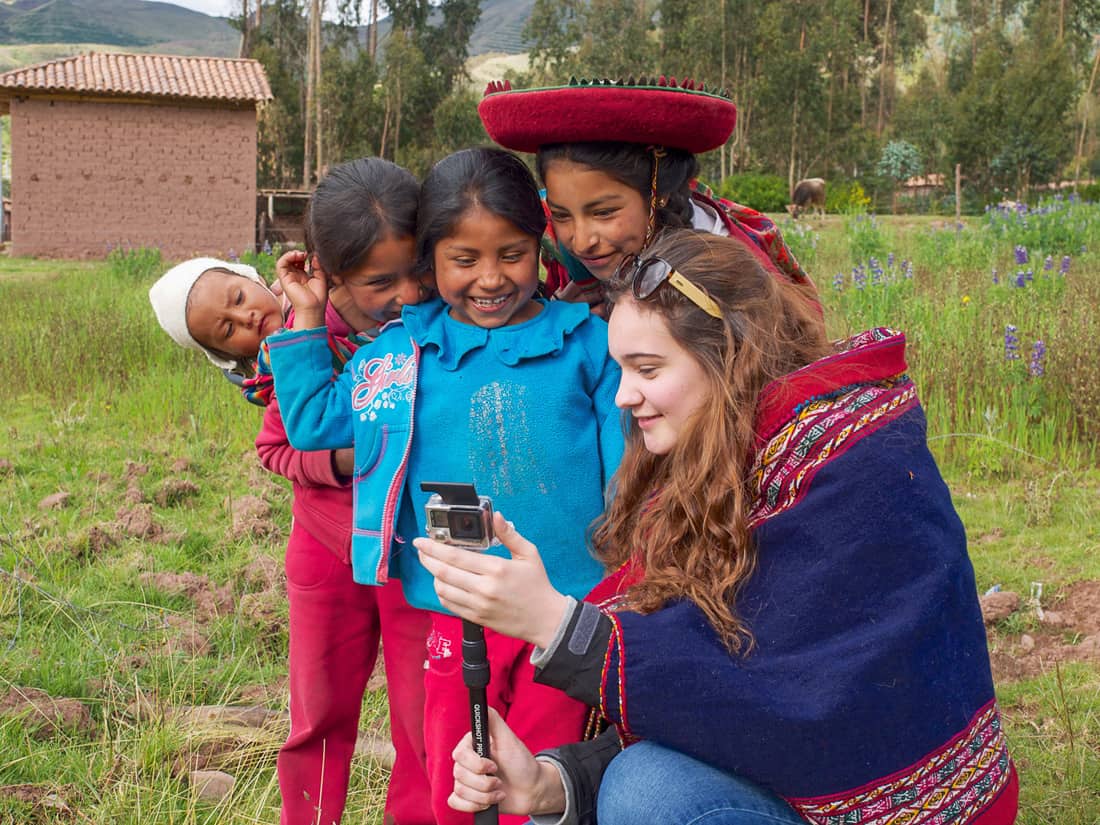 Peru travel is on the rise. Traditionally touted as a backpacker Mecca, Peru is one-of-a-kind blend of vibrant culture, tangible history, and ultra-diverse wildlife.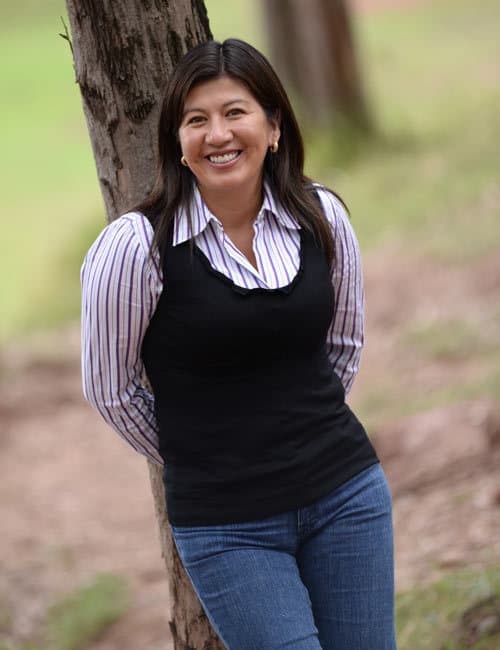 My country makes the perfect setting for a unique family vacation. Here are some of my favorite destinations for family travel in Peru.
Capital of Culture:
A Lima Guide for Families
I always recommend people start their Peru family tour in Lima, where a world-renowned culinary scene flourishes among kid-friendly parks and fascinating museums beside the sea.
Things to do in Lima with kids
If your kids are old enough, I highly suggest getting to know the capital city with a private bike tour along El Malecón. This seaside park hugs the stunning cliff line of Lima's trendiest neighborhoods with excellent ocean views and artwork.
For adventurous families (and not for the faint of heart!), soaring over Lima during a private paragliding lesson is the best way to see the dramatic skyline.
One of my favorite places to send families while touring Lima is the Chocolate Museum, where exhibits detail chocolate's history and production and a hands-on chocolate-making workshop provides unique fun for the whole family (as well as a few tasty souvenirs).
If your kids are adventurous eaters (lucky you!), they will be in culinary heaven at the Museum of Peruvian gastronomy, where English-speaking guides explain the history of Peruvian cuisine and its key techniques, styles, and ingredients.
Families visiting Peru in late September or October, meanwhile, can't miss Mistura, Latin America´s largest food festival.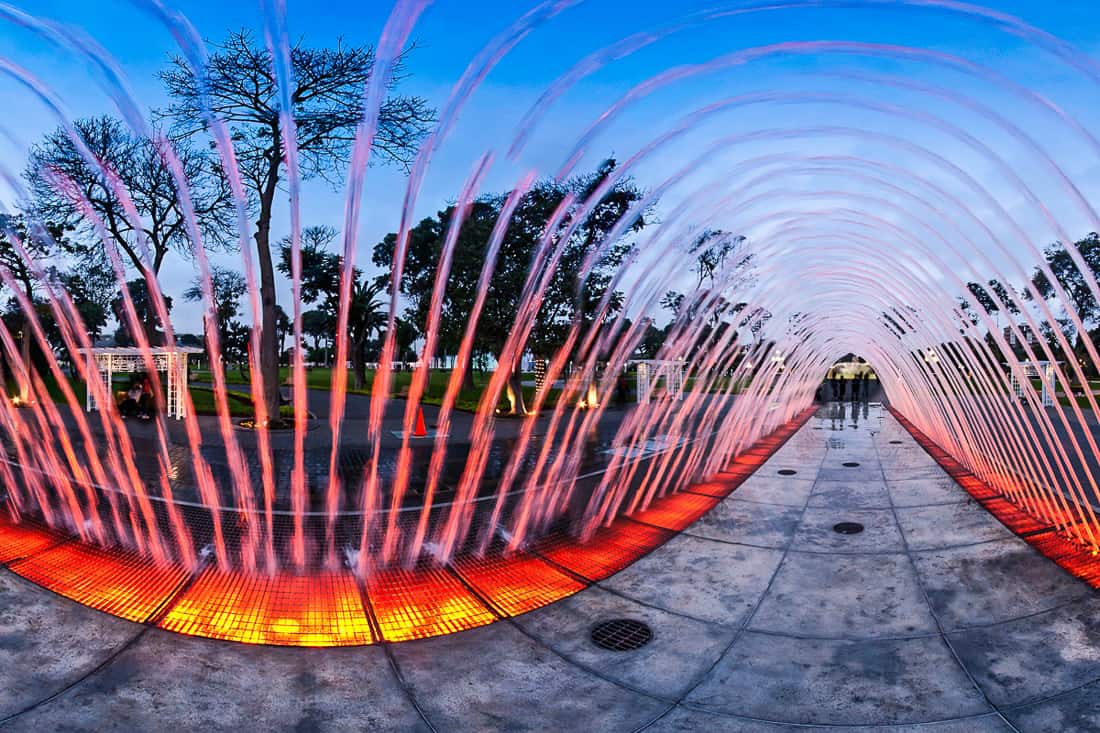 At night, wander through the Magic Water Circuit at Parque de la Reserva. This spectacular water and light show occurs three times per night, Tuesday through Sunday, allowing plenty of flexibility to work with kids' sleep schedules.
If your little ones are horse-lovers like mine are, they will be thrilled by the Peruvian Paso Horse Festival, held every April approximately an hour outside Lima. They will no doubt be mesmerized by the many competitions, Creole music, and—above all—the horses.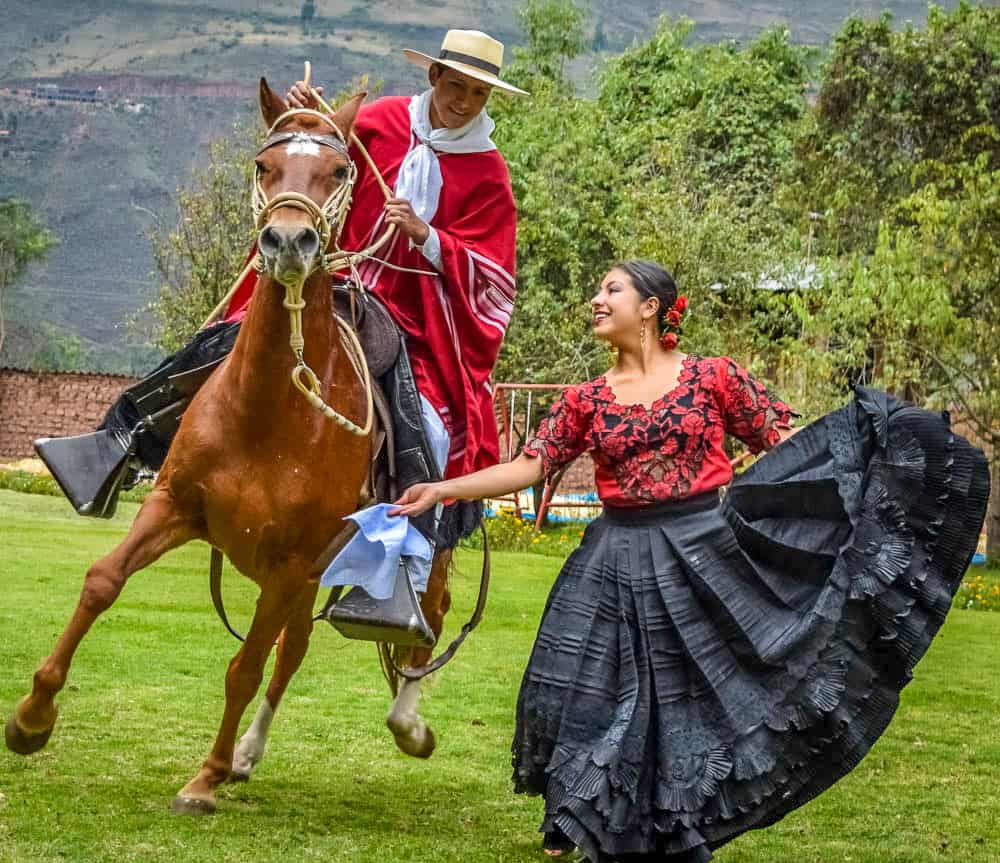 Not just any horses, either—this festival is dedicated to the Peruvian paso, which was specially bred with an unusually high-stepping gait for a ride so smooth, the horses and their riders can perform a dance alongside a woman on foot!
The Best Hotels in Lima for families
The outdoor pool and adjacent playground at the Country Club Lima Hotel welcomes children while you relax in the state-of-the-art Yaku Spa.
Many families also appreciate its range of dining options (traditional fine dining at the award-winning Perroquet Restaurant, afternoon tea service at Los Vitrales, and pub fare at the English Bar), which make it easy to suit a range of young palates or find a midday snack.
I also like to recommend another great option, which is the Hotel Dazzler Lima, where a rooftop indoor pool guarantees hassle-free fun regardless of weather, while parents of picky eaters will appreciate the restaurant´s dedicated kids menu.
The Ballestas Islands
Every kid wants to say they saw a blue-footed boobie. Three and a half hours south of Lima, the rugged Ballestas Islands promise exhilarating encounters with seals, sea lions, penguins, and other wildlife sure to enchant explorers of all ages. Zip through the archipelago on a private speedboat before charting course to the Paracas National Reserve, where blue-footed boobies strutting across rocky beaches is a sight neither you nor your kids will quickly forget.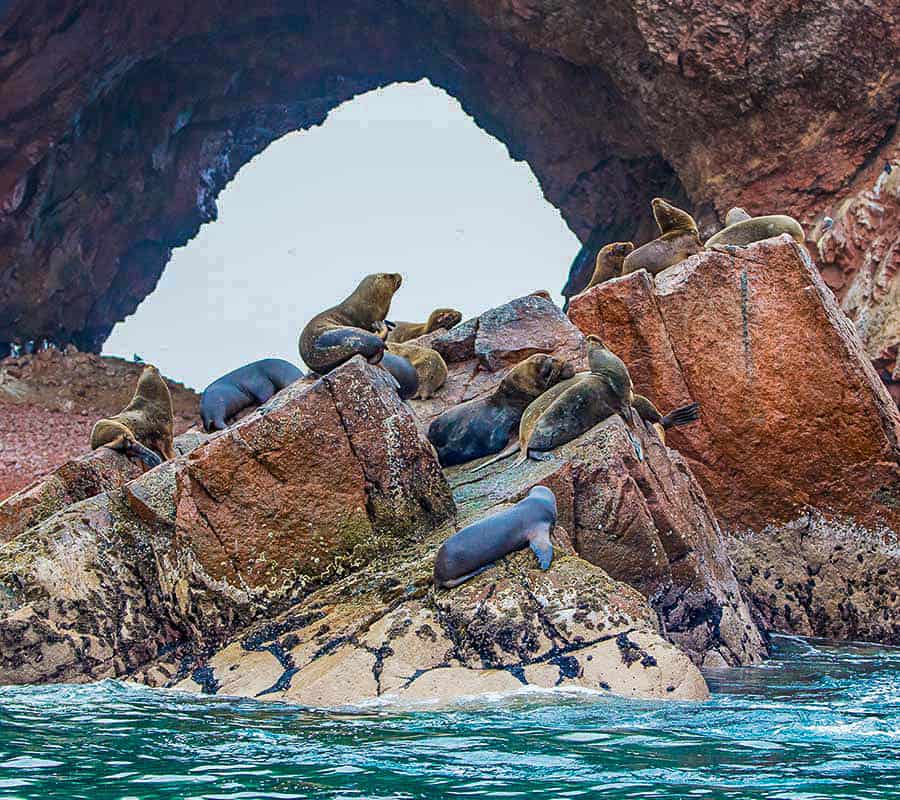 Zip through the archipelago on a private speedboat before charting course to the Paracas National Reserve, where blue-footed boobies strutting across rocky beaches is a sight neither you nor your kids will quickly forget or cease talking about.
Amazon Adventure: Iquitos and Tambopata
For a Peru vacation that´s really wild— without a doubt— I recommend families head to the Amazon jungle.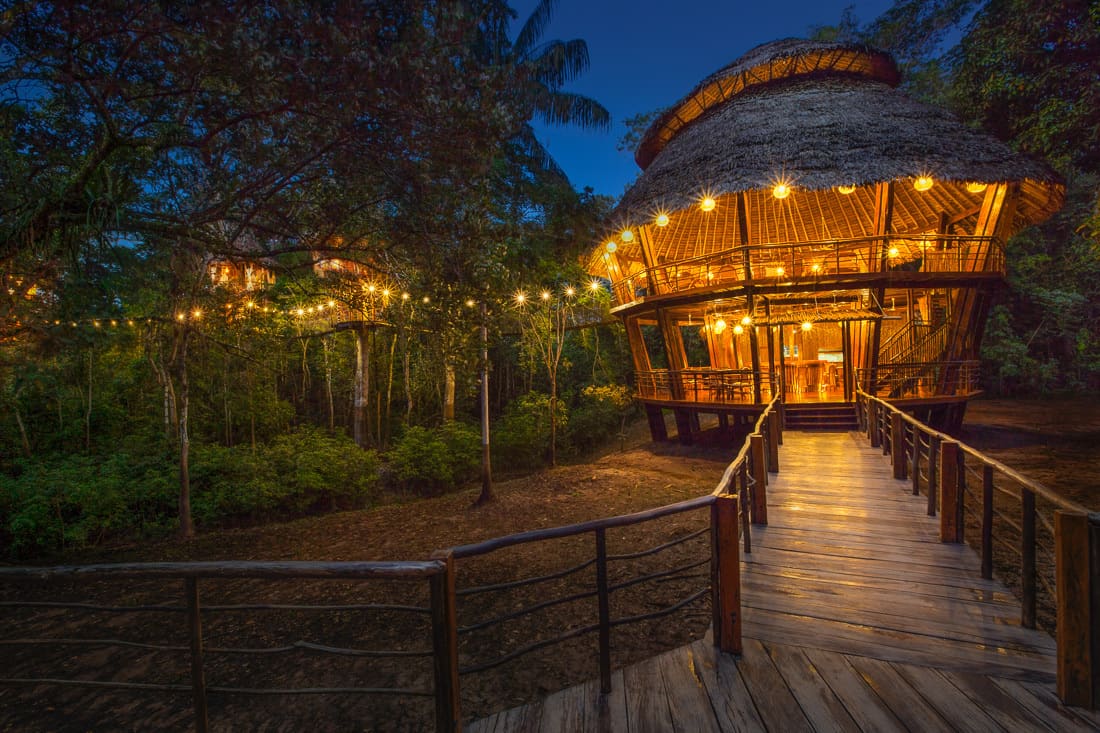 In Iquitos, a mid-size city poised on the northern edge of the Peruvian Amazon Jungle, you can stay in Tree House Lodge equipped with cozy private bungalows and experienced staff. This can be reached only by boat or plane.
I think a visit to the Manatee Rescue Center or Pilpintuwasi Butterfly Center and Animal Orphanage is the perfect way to introduce kids to the incredible wildlife population of the Amazon. Once they have been acquainted with some of its inhabitants, I suggest heading out into an organized excursion into the jungle.
Another destination I recommend for families hoping to explore the Amazon is the small city of Puerto Maldonado, the gateway to the southern Peruvian Amazon. At the Inkaterra Reserva Amazónica, families can experience the Tambopata rainforest.
Each cabana comes equipped with a private pool. The 400-meter canopy walkway is considered one of the safest in the world, and creative, educational treasure hunts are available for children between the ages of 5 and 12.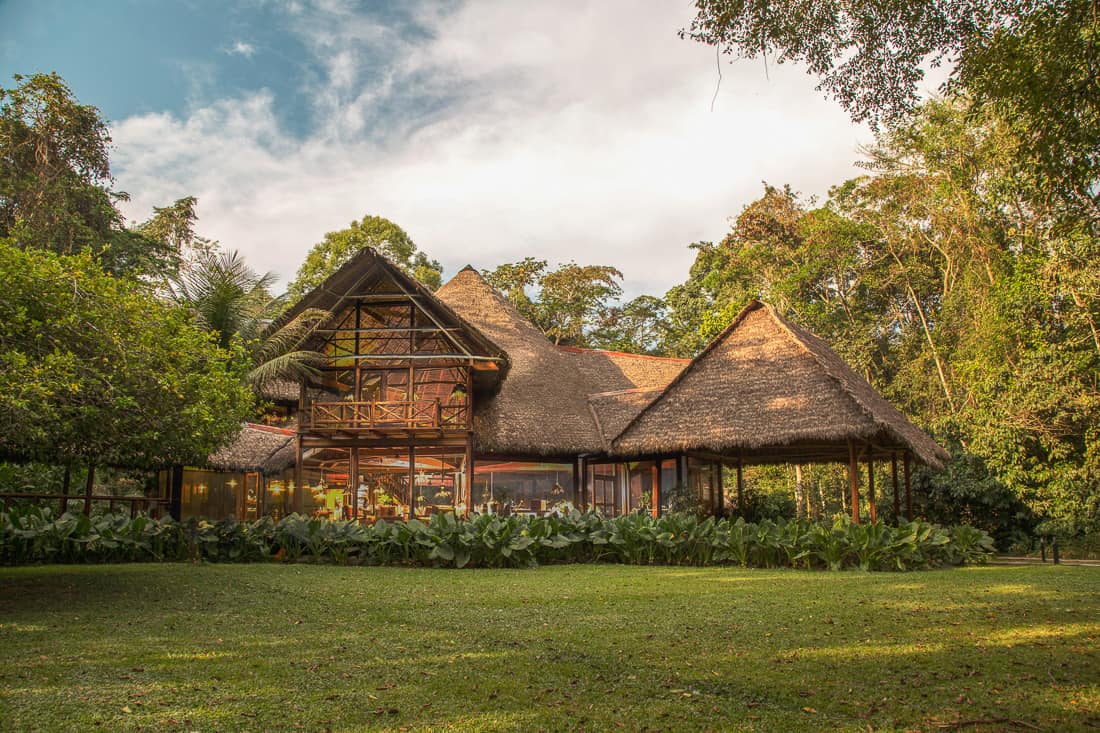 Take a day trip to one of the area's clay salt licks and marvel at the brilliant colors of the hundreds of birds gathered there, or ask a guide to help you spot a puma!
Historic Peru Travel:
Cusco, the Sacred Valley, and Machu Picchu
I always say, no Peru itinerary is complete without a trip to Cusco and the Sacred Valley of the Incas. Young adventurers will feel like Indiana Jones as they explore the seemingly endless Inca ruins and charming Andean communities.
---
JOIN OUR LUXE FAMILY TRIPS FACEBOOK GROUP WHERE WELL-TRAVELED PARENTS ADVISE ONE ANOTHER.
---
Few hotels are more child-friendly than the Belmond Palacio Nazarenas, where a luxurious retreat including Cusco's only outdoor pool is hidden inside a former convent. Free yoga and other activities for children under 12 and a complimentary stuffed toy for children under 8 are just a few of the unique ways Belmond caters to its younger guests.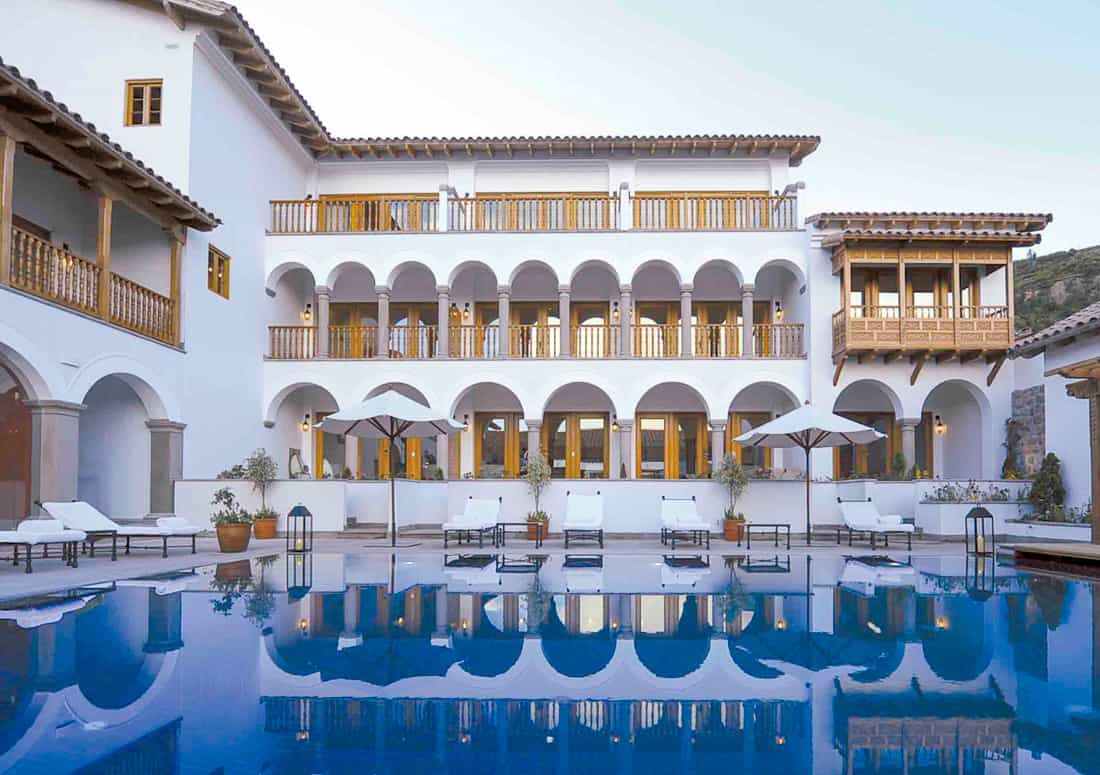 However, in my opinion, it's the private butler who will help busy parents pack and unpack, arrange laundry, coordinate room service, provide valuable advice, and even deliver cocktails, that makes this the perfect place for families.
For something different, I recommend a dinner at La Cusquenita Picanteria, where families can immerse themselves in Peruvian culture and a buffet of favorite traditional dishes.
I also love the private cooking class offered at the renowned Marcelo Batata Restaurant. Your family will delve into every aspect of a traditional Cusquenan meal, including sourcing ingredients at the restaurant´s mock market.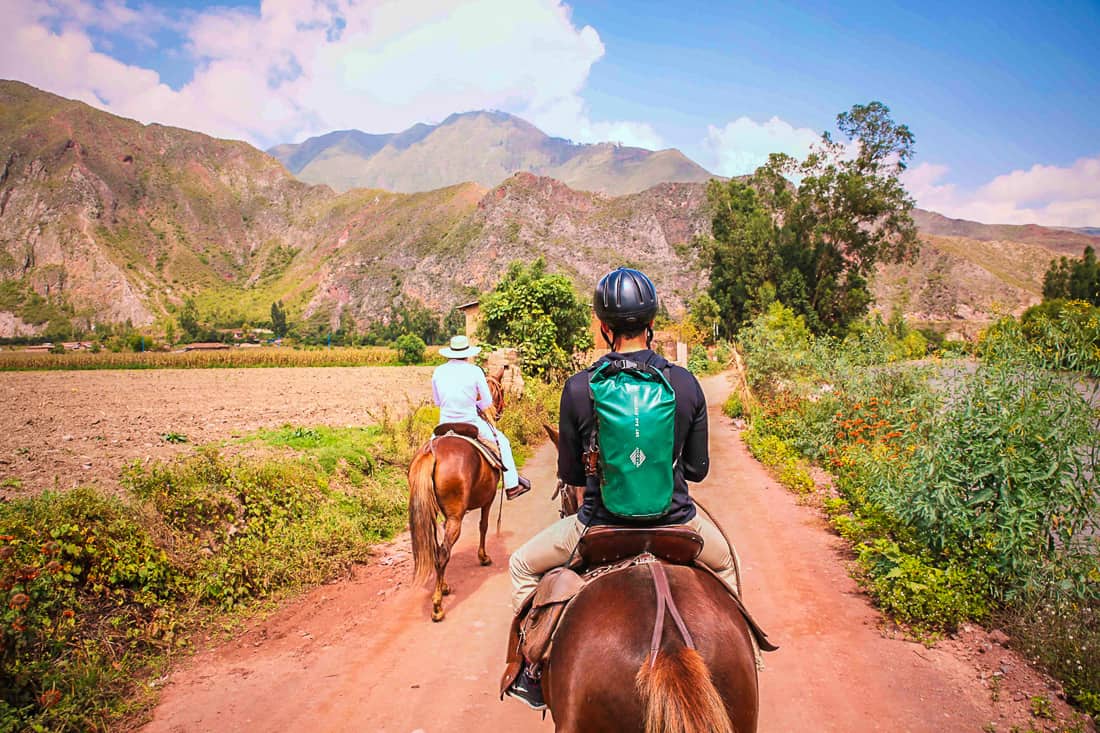 For customized day trips or excursions on the hillsides above Cusco, I recommend exploring the enigmatic Qenqo, Saqsaywaman, and Temple of the Moon ruins on horseback.
There you'll have the opportunity to befriend the local children of a traditional village or even challenge them to a soccer game. You can learn about the area's distinctive weaving and participate in a demonstration of the technique.
If you'd prefer something more peaceful than the vibrant bustle of city life, I suggest a stay at Sol y Luna. This resort is located 90 minutes from Cusco is outside the city of Urubamba in the Sacred Valley. The lower altitude and slightly warmer weather encourage outdoor activity.

Spend a day learning about llamas and other cuddly Peruvian camelids at the nearby Awana Kancha Living Museum. Create a massive stone playground at the ruins at Pisac or Ollantaytambo. Older children can zip line over the valley.
Machu Picchu for Kids
Of course, it goes without saying that no trip to Peru is complete without a visit to Machu Picchu. Kids and parents alike will love traveling on one of the Peru Rail trains. The Vistadome's panoramic windows allow passengers to take in the entire mountain landscape.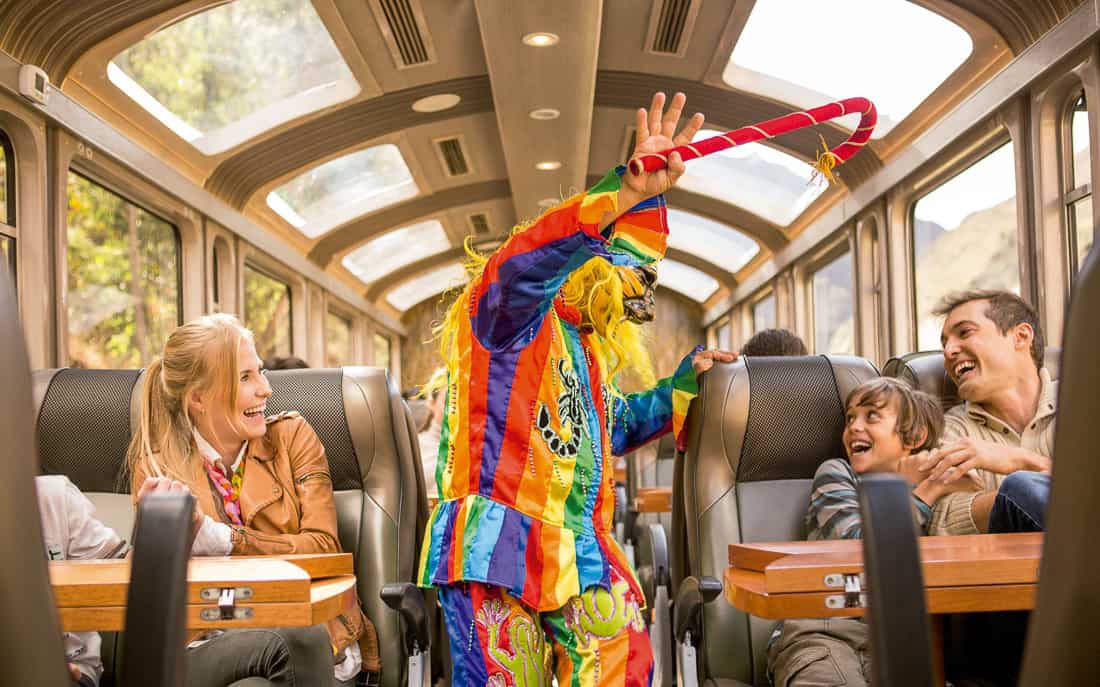 Returning to Cusco on the Belmond Hiram Bingham contribute to a luxe train experience everyone can enjoy. Passengers are treated to live music and a delicious dinner.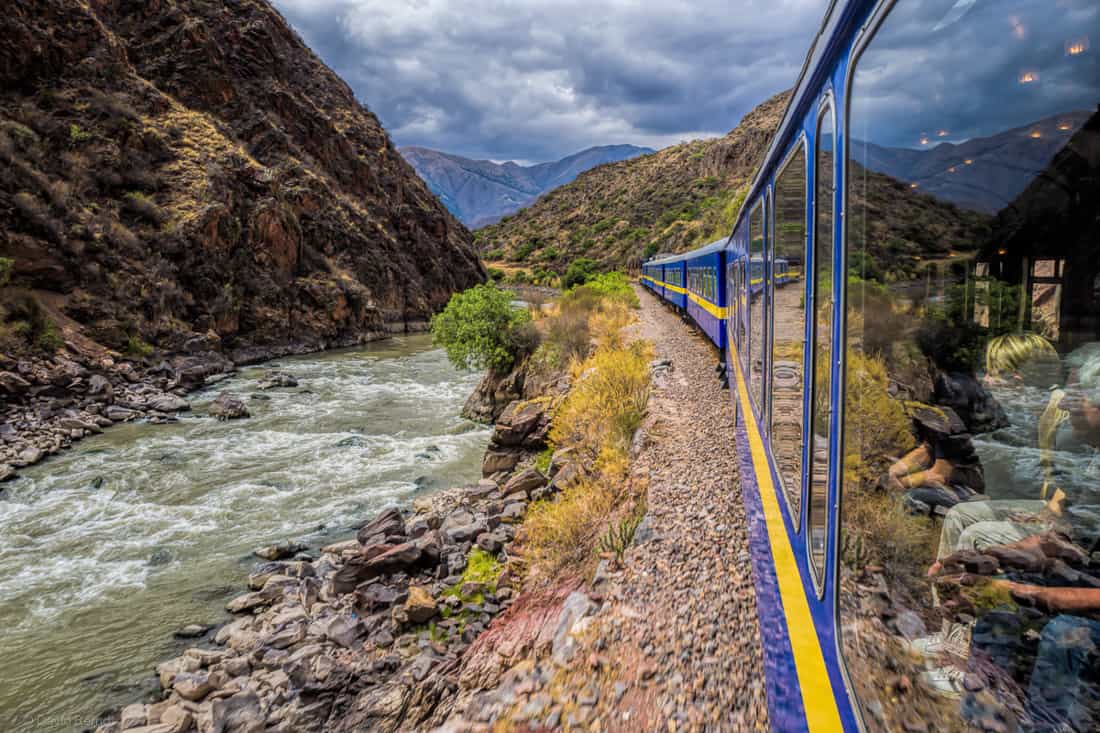 If you have older children, families can hike approximately five hours along the last portion of one of the world´s most famous treks to Machu Picchu.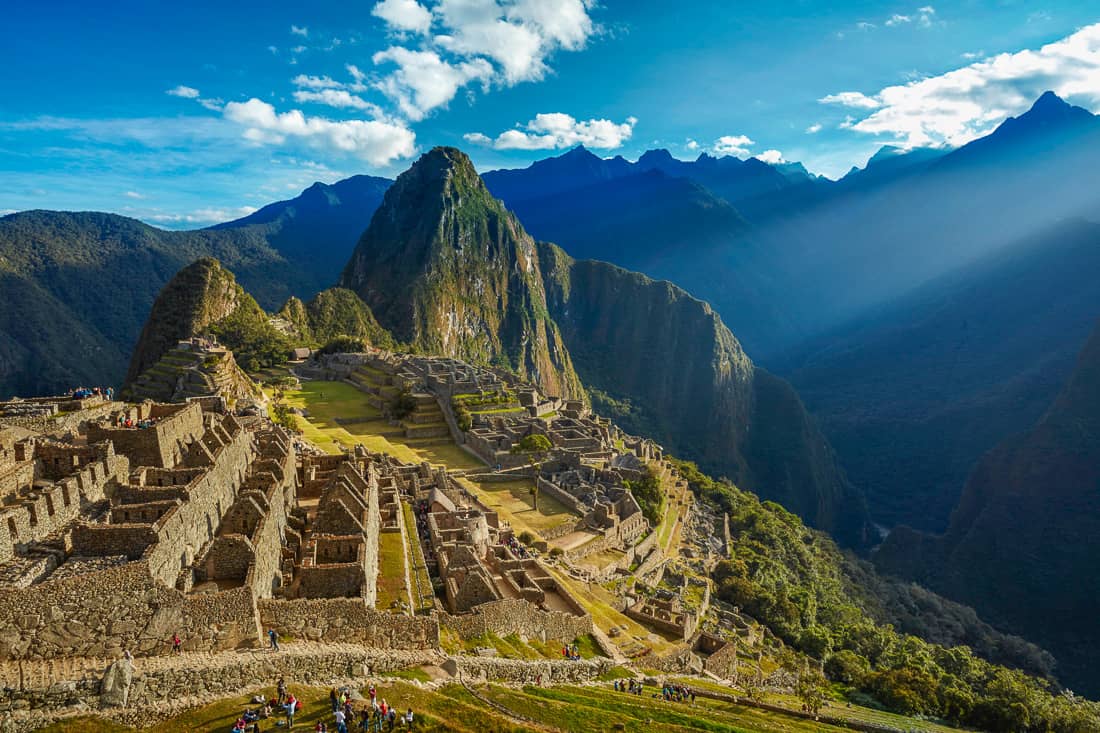 Belmond Santuary Lodge is nearby in Machu Picchu for a luxe night of rest after a day's hike. Views from the property are exceptional and come at a premium.
Are you ready to head to Peru now?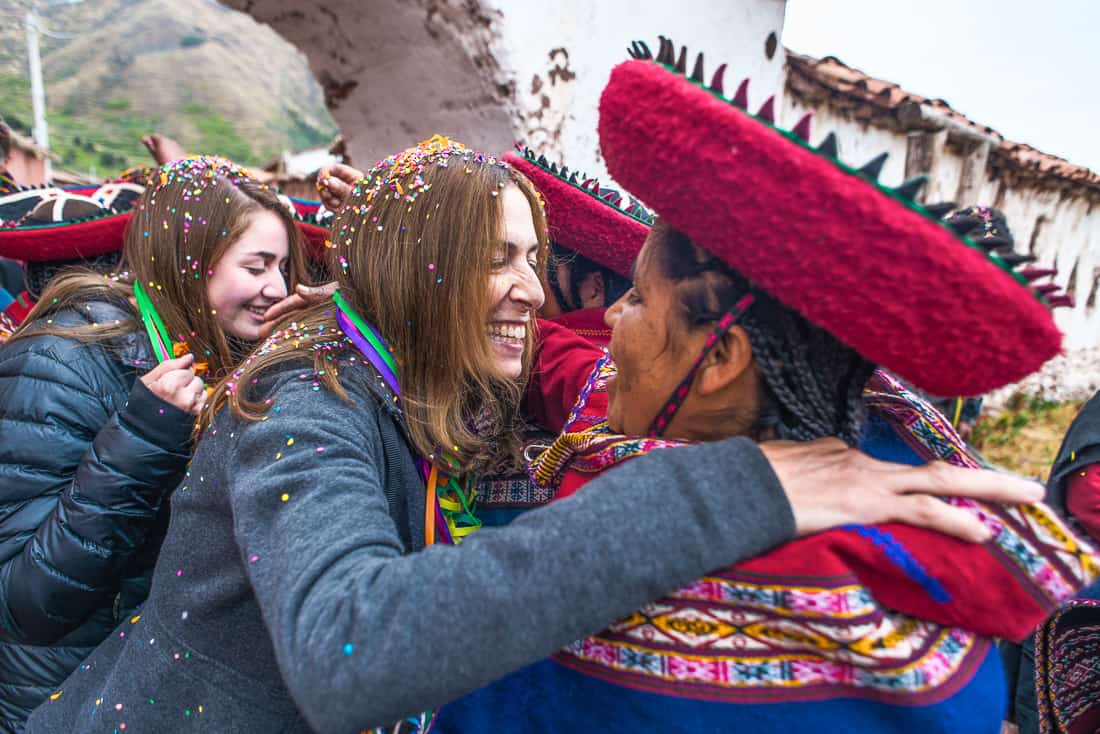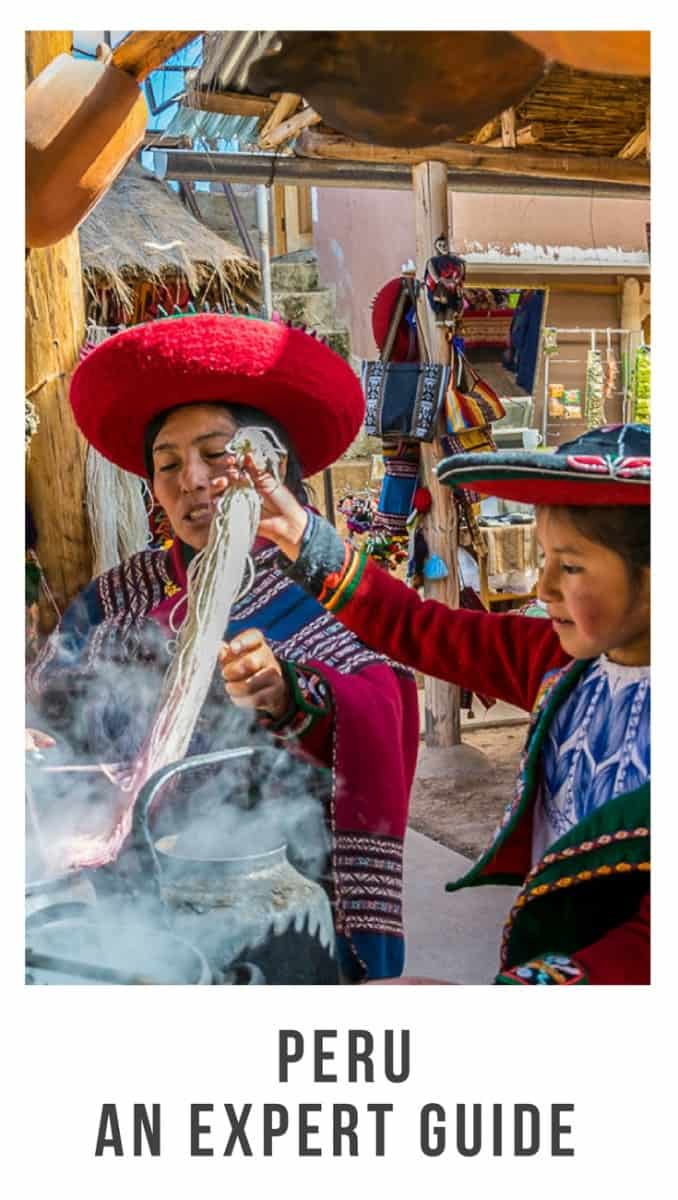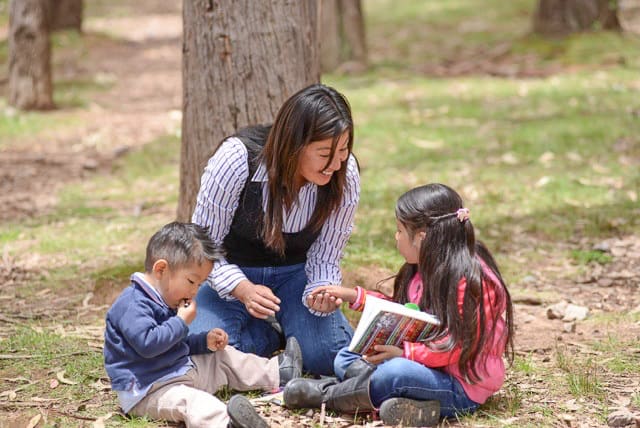 About the Author
Mery Calderon is the founder and president of Kuoda Travel.
Kuoda Travel provides private, flexible, and personalized luxury tours to Peru, Bolivia and Ecuador and loves creating family-focused vacations of a lifetime.
Here's a week itinerary of the Sacred Valley from The World is a Book