Adventures by Disney
The Disney Travel Company expanded beyond theme parks and cruise ships to offer their most exclusive travel brand yet. Adventures By Disney leads luxury family tours around the world.
Why, might you ask, would you turn to Disney when considering a trip to Iceland, Japan, or Alaska? The luxury tour category was full enough, but Disney evaluated the competition and created these tours on what they know better than any company: magical experiences.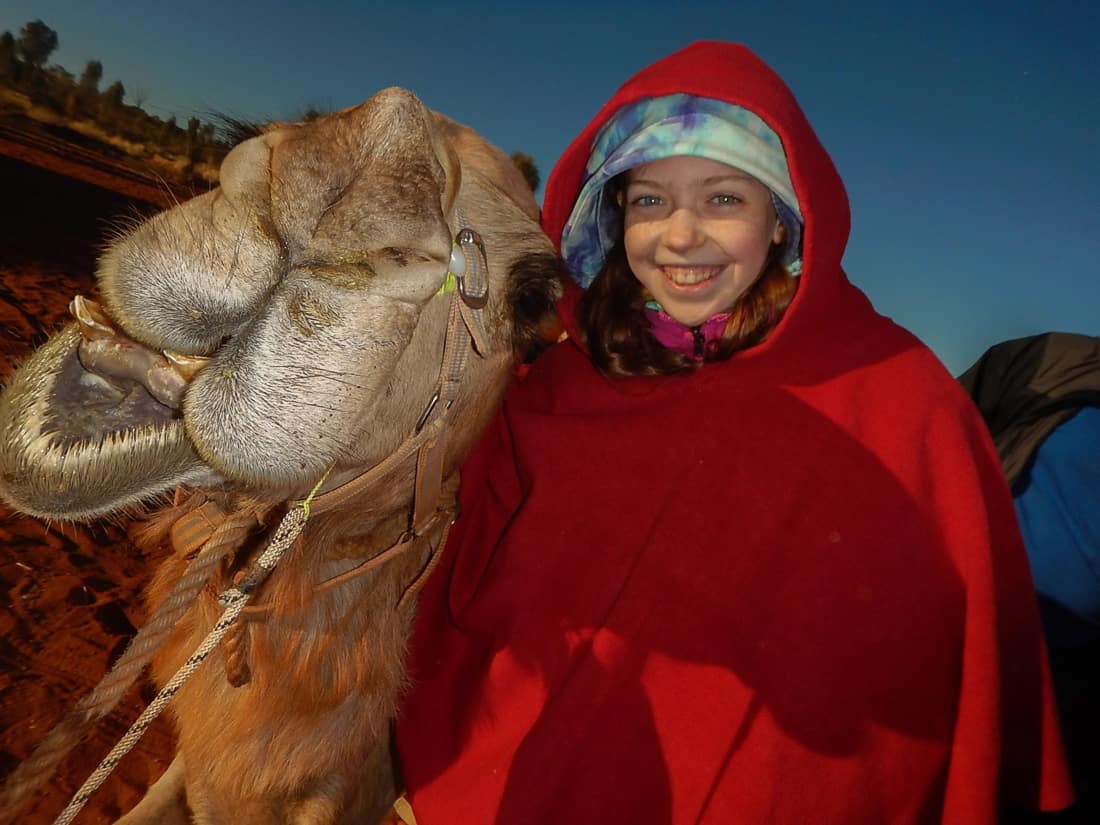 If you think about it, a theme park vacation, though not glamorous, is all about the travel industry's favorite buzzword, experiential travel. Even if it is just in the form of a ride, families spin those teacup seats together.
The joy and emotion of shared experience bring families closer and makes those memories— science has proven— to be some that our children remember best from their childhood. The Adventures By Disney tours provide cultural immersion and an efficient way to do, not just see and listen.
The new Adventures By Disney itineraries are coming out.
Want to get information? Fill out this form.
Just when your tweens and teens are ready for more than a rollercoaster, Disney gives you the chance to make feta cheese together in Greece, paint in France, or zipline the rainforests of Costa Rica. Although children as young as four are allowed on some of the itineraries, most families think ten-years-old is the magic age when these action packed trips are feasible.
But are they really luxury family vacation tours?
That's the question I had when I first learned about Adventures By Disney given that none of their own theme park hotels qualify as five-star. It's the turn-key service that is the most enjoyable luxury in that you don't have to do anything but pack your bags and show up. If you want to focus on the memory-making and not worry about the logistics, Adventures by Disney is the way to go.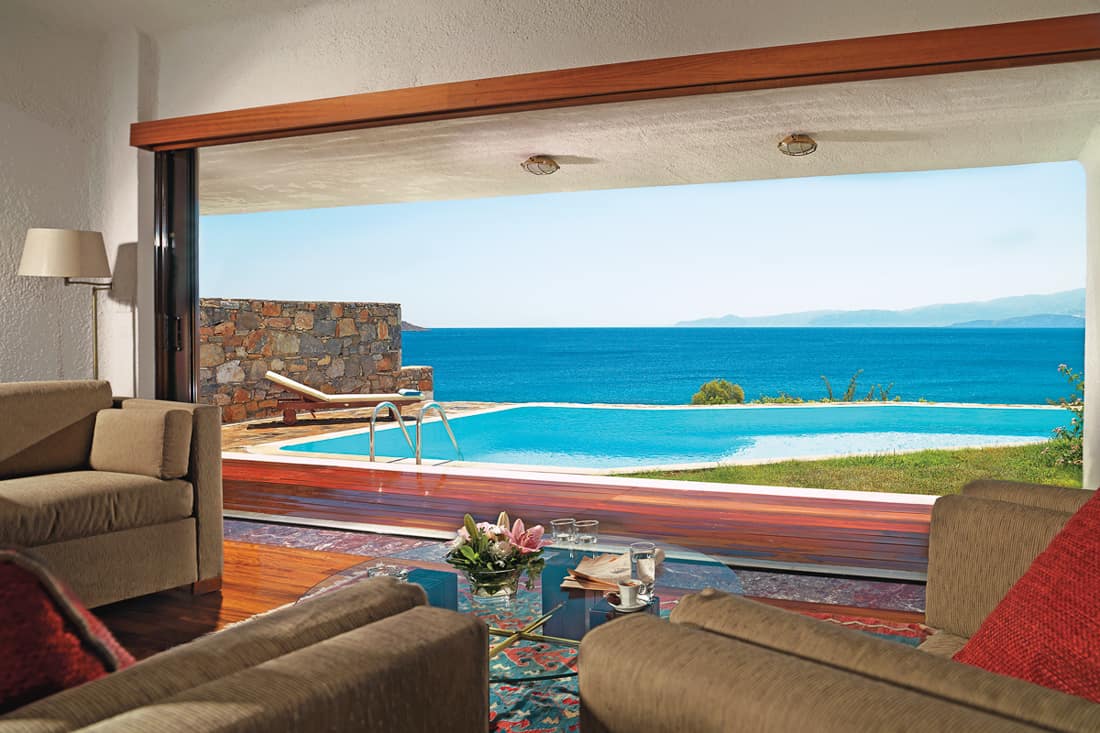 Disney arranges luxury hotels for the tours, most being five-star, or at least four-star, hotels for every destination unless you sail on a river cruise. Sometimes unique accommodations are part of the experience of a destination like inside the National Parks.
Don't be surprised to see the highest-level Disney executives on your tours. They are a favorite among the Disney's own one-percenters.
The Disney Adventures Guides are the secret sauce
Every tour is led by a pair of Adventure Guides. They probably have the most competitive and sought-after job in the entire Disney Corporation after Bob Iger's. Thousands interview, and the best are given live auditions. If they pass those, they go through extensive training.
After interviewing eight families who have taken these tours, I learned the Adventure Guides are what make these trips such an addictive experience.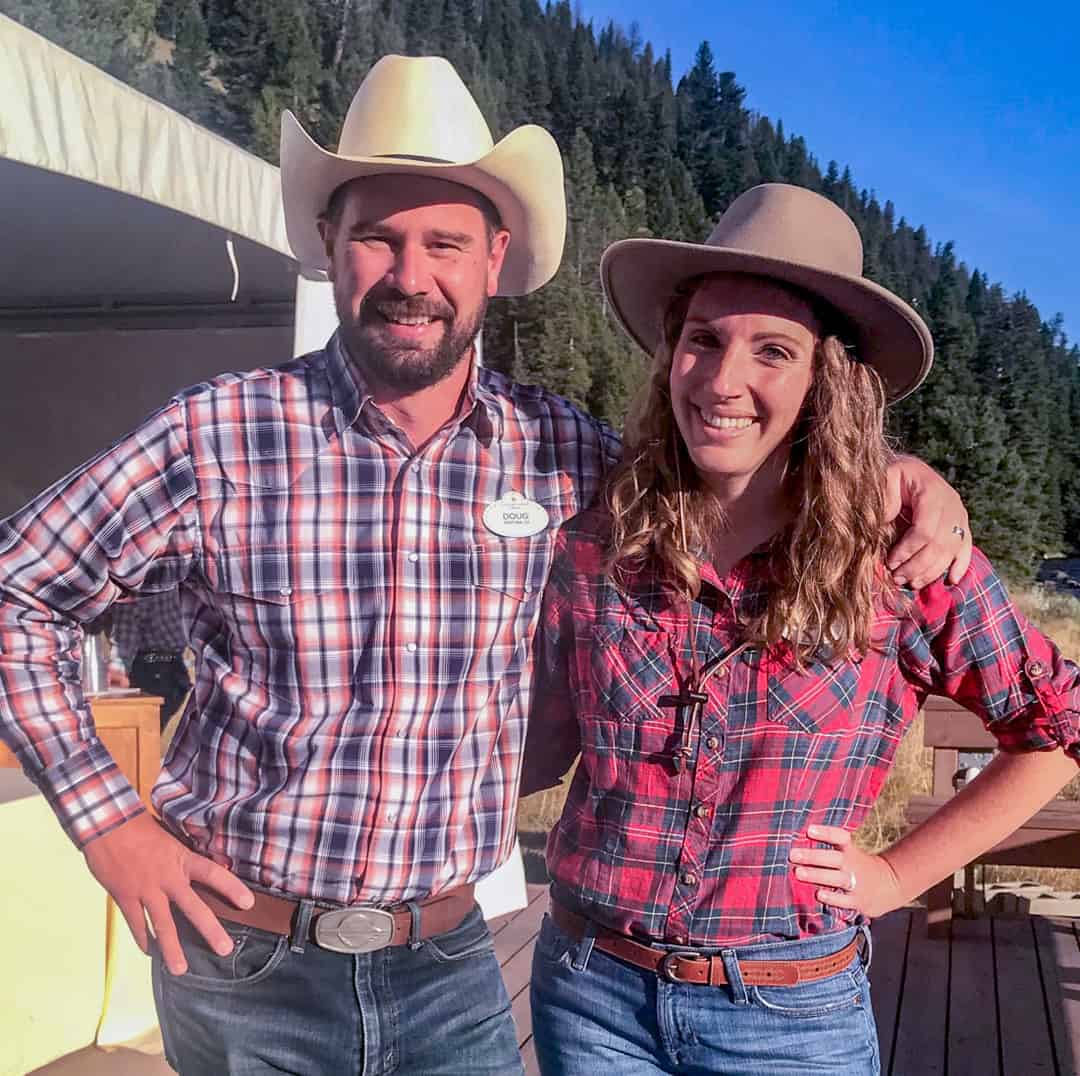 Adventures by Disney is much more about being a luxury vacation than a Disney vacation. The dedication to personal service given by the guides will always impress and be what guests remember. Regulars fear that their first trip sets the bar so high, but discover every team is equally strong.
"The guides on my tour were like mind readers," explains Melanie from Australia. "Just one slightly furrowed brow for something not outstanding, and they fixed it. Sometimes they'd fix it before I'd even registered there was something to fix." "And our guides were a comedy team completing each other's sentences. They were outstanding."
The fandom of these Adventure Guides is real. One guest honored his guides of Australia with a song he wrote for them. There's even a rhyme with vegemite. (See end of article).
What do these family tours not deliver?
If you are seeking the best dining experiences in the places you visit, you will need to make reservations on your own during your free time or extend your stay in a destination for more food-related touring.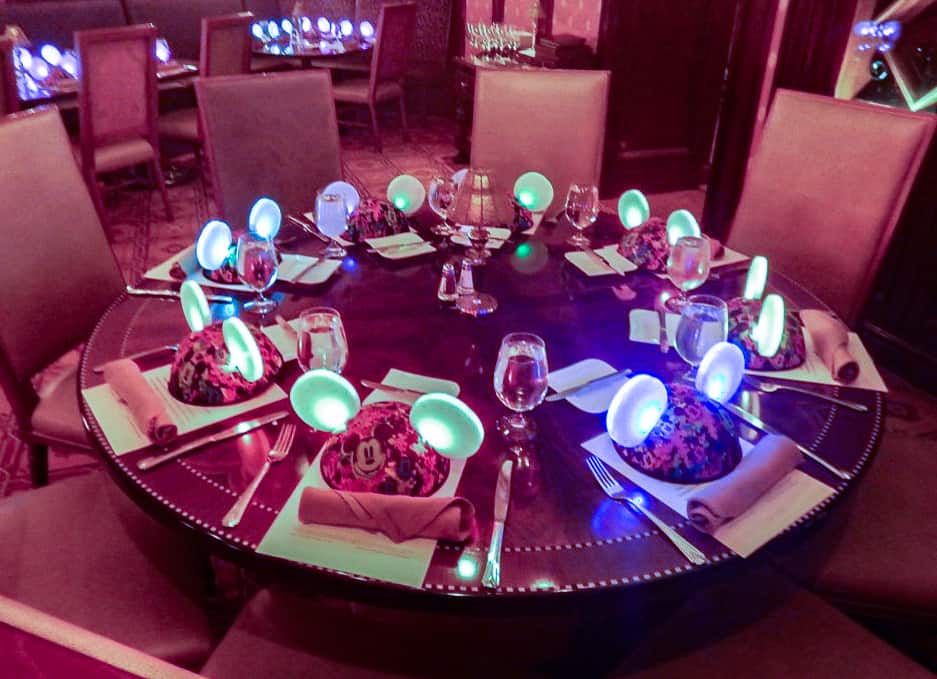 In order to please large groups of many tastes, the objective is to serve meals that will appeal to the less adventurous. While this may be a bit of a drag in European destinations like Paris, most Americans will find this comforting on tours in Asia where authentic local cuisine may be a tough sell to your picky 12-year-old.
Adventures By Disney Reviews: 

Real families, real trip reports
Adventures by Disney Greece
From Jodi Grundig of Family Travel Magazine
We have taken a few Adventures by Disney tours. It's a vacation we look forward to all year long. I plan most of our trips (as a travel writer), but I love not having to do anything when we travel with Adventures By Disney. It's a true vacation for me, too.
In fact, I'm not even sure we would have gone to Greece on our own. My daughter is allergic to tree nuts, and there are a lot of nuts in Greek cuisine. Having our local Greek Adventure Guide available to help was essential to communicate with wait staff and chefs. Removing that burden from me, Adventures By Disney enables us to go to more places.
We would wait in much longer lines for the sites we visit. Our trip was well timed to ensure we arrived before the crowds. That's not something I would have been able to coordinate on my own.
We went when my kids were 11 and 12, and I feel that was probably the youngest I would have wanted to take them. Because of all of the Greek history you'll see first hand, it's a good idea to visit around the time kids have studied it in school.
The Places Only Disney Could Have Showed Us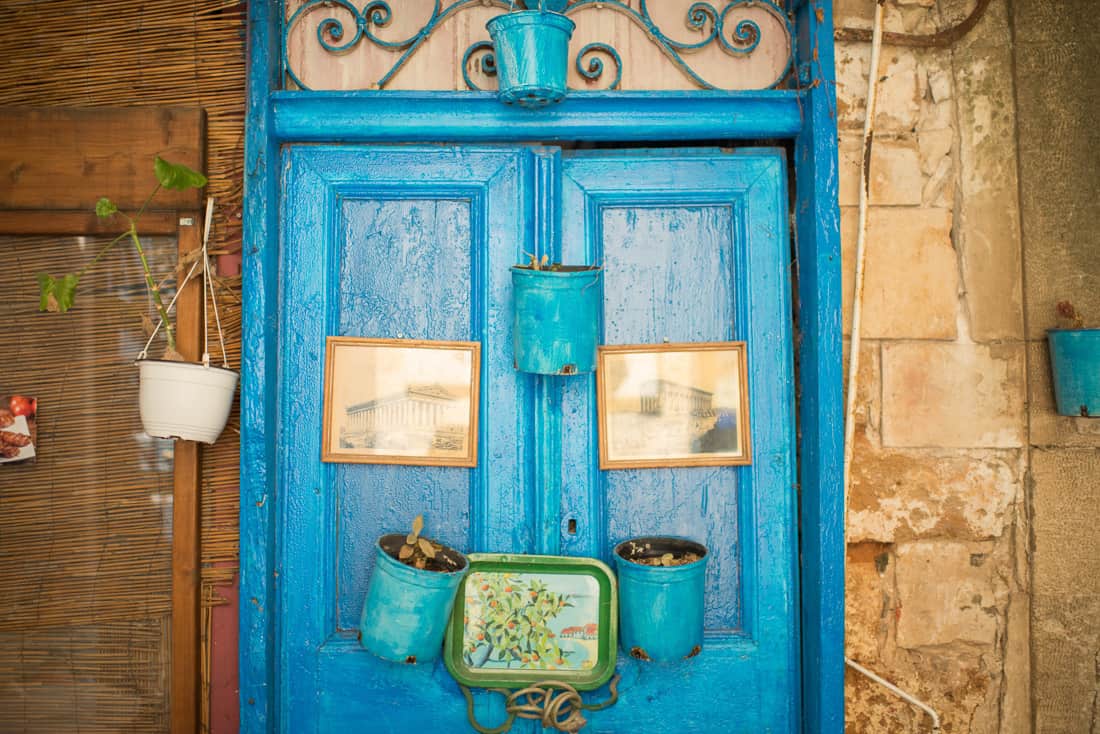 If we had traveled to Greece without Disney, I know we wouldn't have gone to Crete, and that would have been a huge mistake. It was our favorite place on the whole trip.
On our last day, we visited this tiny little Cretan town. During our visit, the kids learned to make cheese with a local farmer, and we were able to sample all kinds of Greek delicacies.
Then, we traveled to this tiny restaurant where the owner and her son spent the morning preparing a full feast for us. My kids still talk about this experience.
We love European tours for families as a vacation. We started with Adventures by Disney Italy seeing the Amalfi coast. Since then, we have done Adventures by Disney London, Paris, and New York. Our next trip might be Spain.
JOIN OUR LUXURY DISNEY FACEBOOK GROUP
WHERE WE CAN ANSWER YOUR QUESTIONS WHEN PLANNING YOUR NEXT DISNEY VACATION.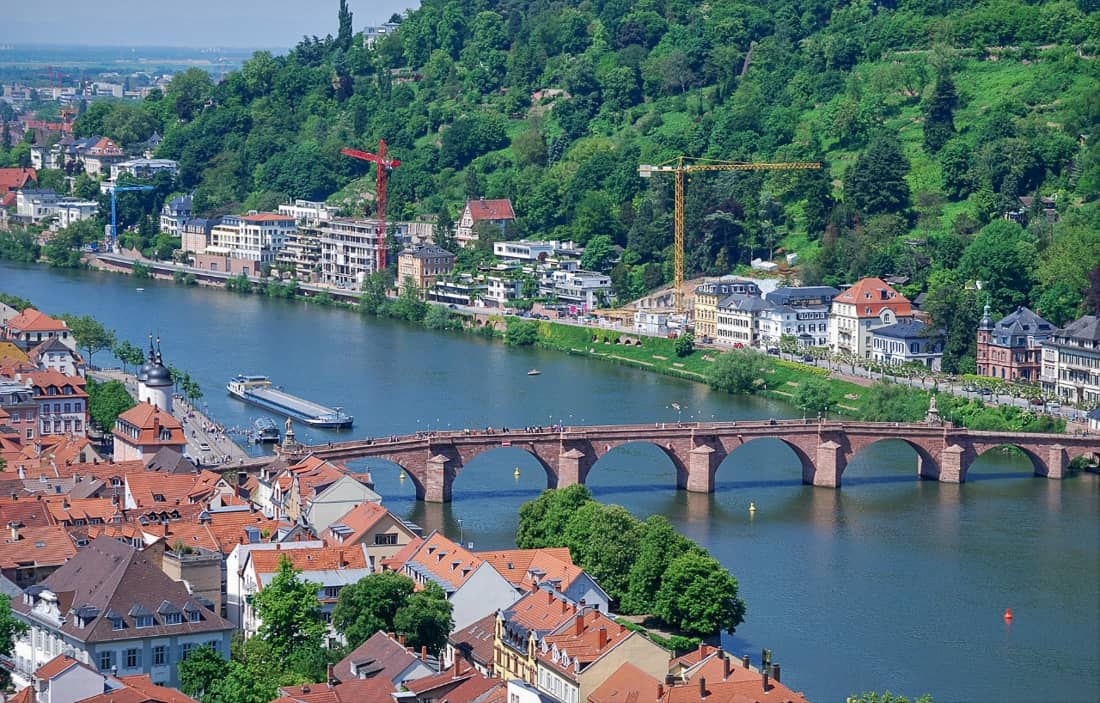 An Adventures by Disney River Cruise on the Rhine
From K.V., St. Louis, Missouri
If you would like to explore areas of Switzerland, France, Germany, and the Netherlands in a peaceful, non-crowded way go on this trip!
We chose a Rhine River cruise with our family this past year. Being on the ship was great for a few reasons. First of all, we got to go to lots of different destinations and only had to unpack once. We sailed on a traveling hotel, which was super-convenient.
Second, the ship started to feel like home. We were saw so many amazing places each day. But we had to opportunity to return to familiarity when we wanted to unwind and relax. As a touchstone, the ship made the trip that much more relaxing.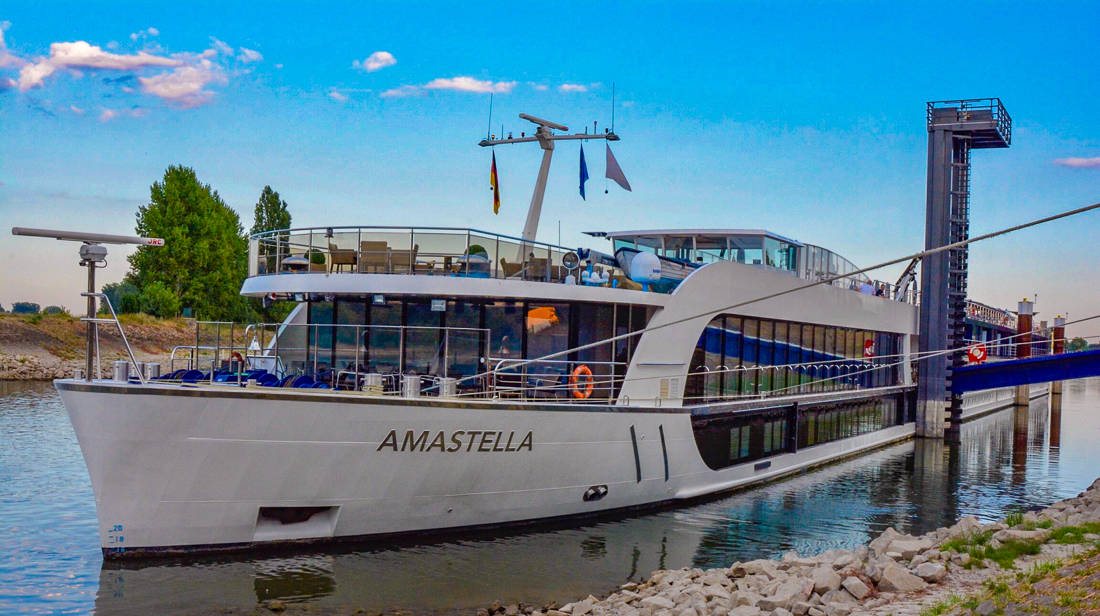 Adventures by Disney River Cruise Partners with AmaWaterways
Disney partners with AmaWaterways for their river cruises. One difference from other river cruise companies is that their boats are crafted to run in more shallow water.
So, when it is dry out and the river is not as high, some tour companies have to cancel their cruises, but AmaWaterways are typically still able to run their cruises.
I think being on the water was fabulous because it was a unique way to see the region's scenery— from super-comfortable lounge chairs with snacks and drinks.
While the Adventures By Disney river cruises do not have character meet-and-greets as the Disney Cruise Line cruises do, Disney still found a way to weave in some storytelling and a bit of character magic. But I can't give away all of the secrets!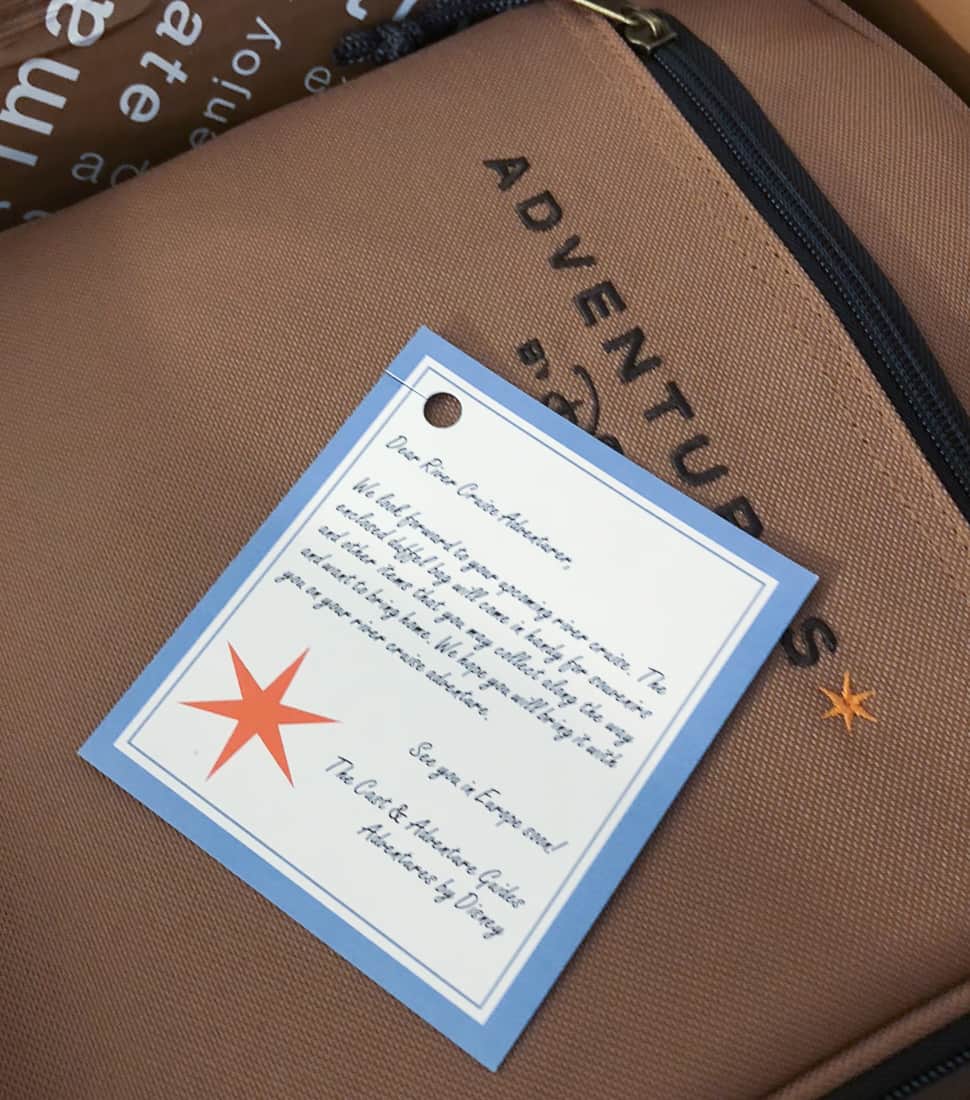 There were plenty of Adventures Guides, so every adventure group always had two— and they were fun, helpful, and caring. The Adventure Guides made a special effort to get to know everybody on the trip. They really created energy and discovery into each day.
Disney River Cruises are Perfect for…
I think almost any family could benefit from this style of vacation. There were several couples of all ages with no children. Some families had multiple generations traveling together. I met single parents with college-aged adult children.
There were families with younger children. I would say the youngest child on the cruise was maybe 7 years old. Our child is 10, so our child was aged right in the middle of all the kids. I would recommend that they be at least perhaps 7 years old.
Some of the days are long. The activities are physical—though not necessarily strenuous. Some days required a lot of walking, for example. The adventures range in how active and how physical they are so don't panic if you hear the word "adventure" and are not super-outdoorsy or anything, as I am not).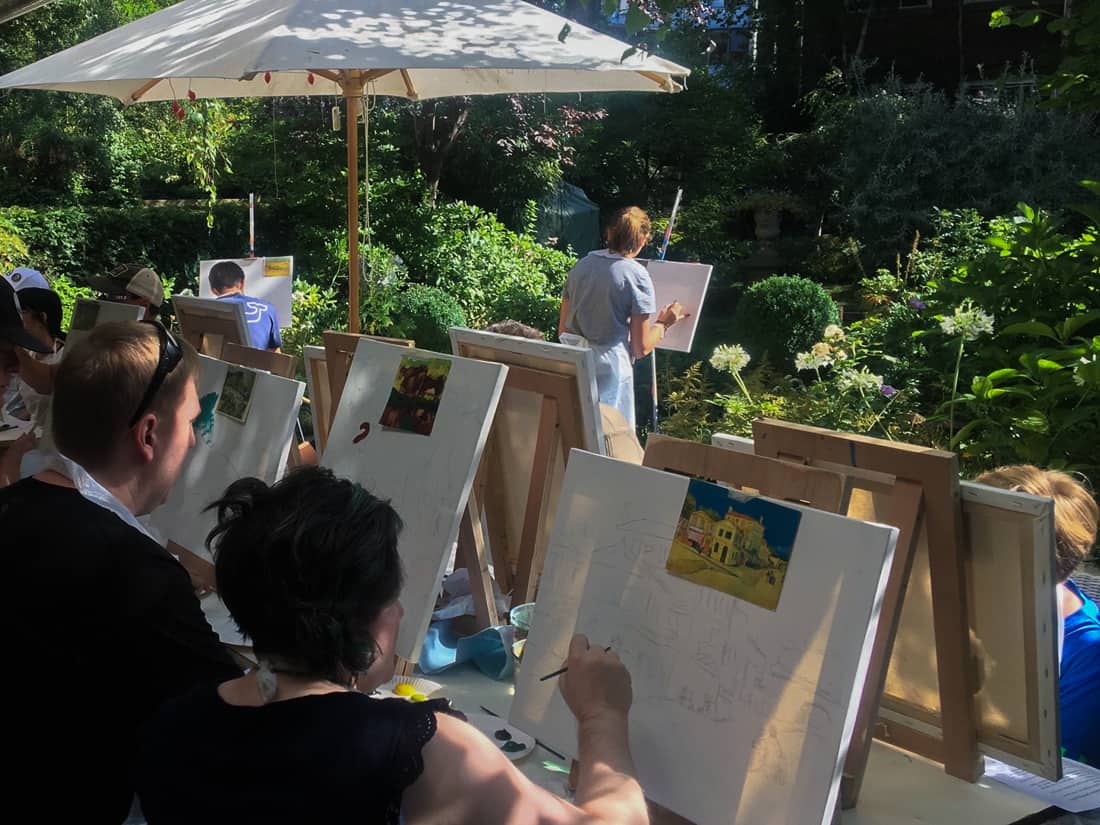 If you like having a schedule, but then having a little bit of wiggle room in that plan, this is a great trip.
We've already booked the Adventures by Disney Disneyland Resort and Southern California Short Escape. We've heard the value for the experience is excellent.
Adventures By Disney Montana
From Sunny Chanel
The Montana trip is for an active family is that looking for a true adventure. Besides doing a deep dive into the magic that is Yellowstone Park, we went horseback riding, fly fishing, and white water rafting among oodles of other fun activities. The trip is best for children over eight since there's a fair amount of action and adventure.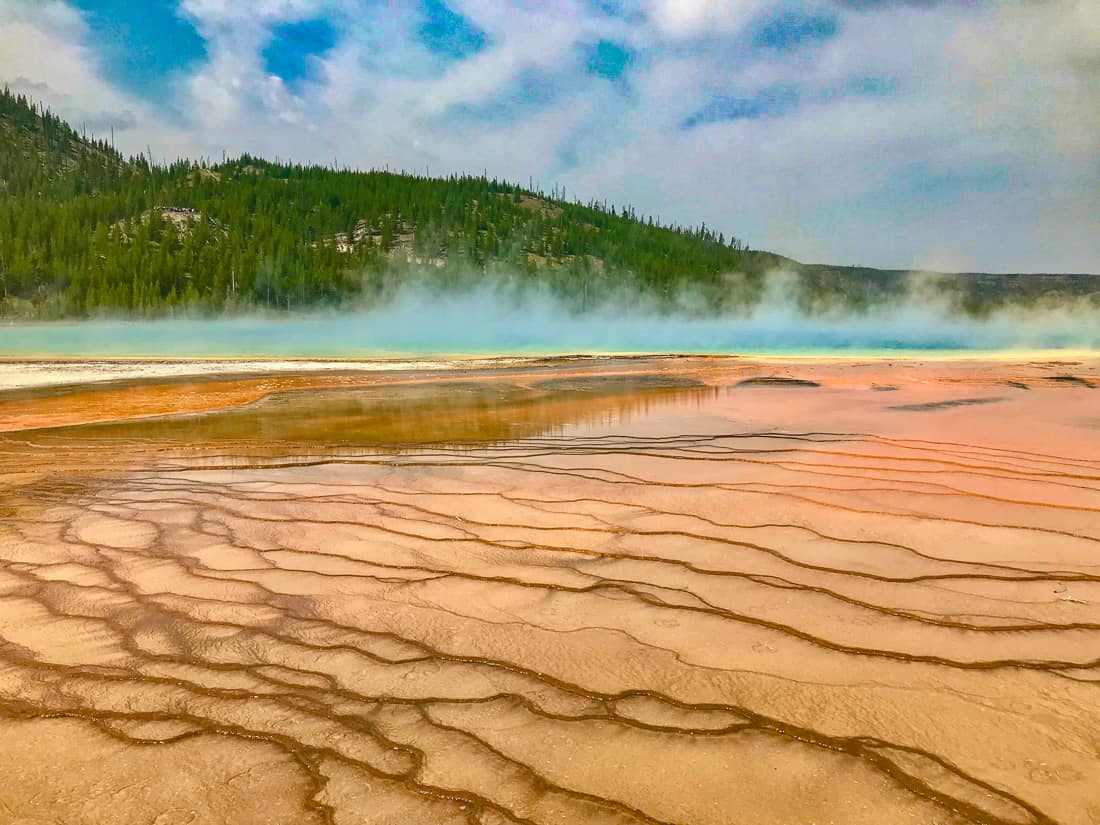 Adventures By Disney made our vacation completely smooth and hassle free, and when you're talking about an overwhelming task like navigating Yellowstone Park, the Adventures By Disney trip is worth every penny.
While other visitors had to wait in huge lines and dealing with the frustrations of finding scarce parking spots at popular spots like Fountain Paint Pot Trail and the Old Faithful Geyser, we were dropped off and whisked to the front of each landmark's line.
The addition of naturists, experts, and the knowledgeable Adventure Guides gave us far more context for everything we experienced and witnessed which was truly priceless.
During the entire itinerary, there were elements to please the whole family from little kids to teens to adults, which—as we all know— is very Disney. It really was a beautifully curated experience from start to finish.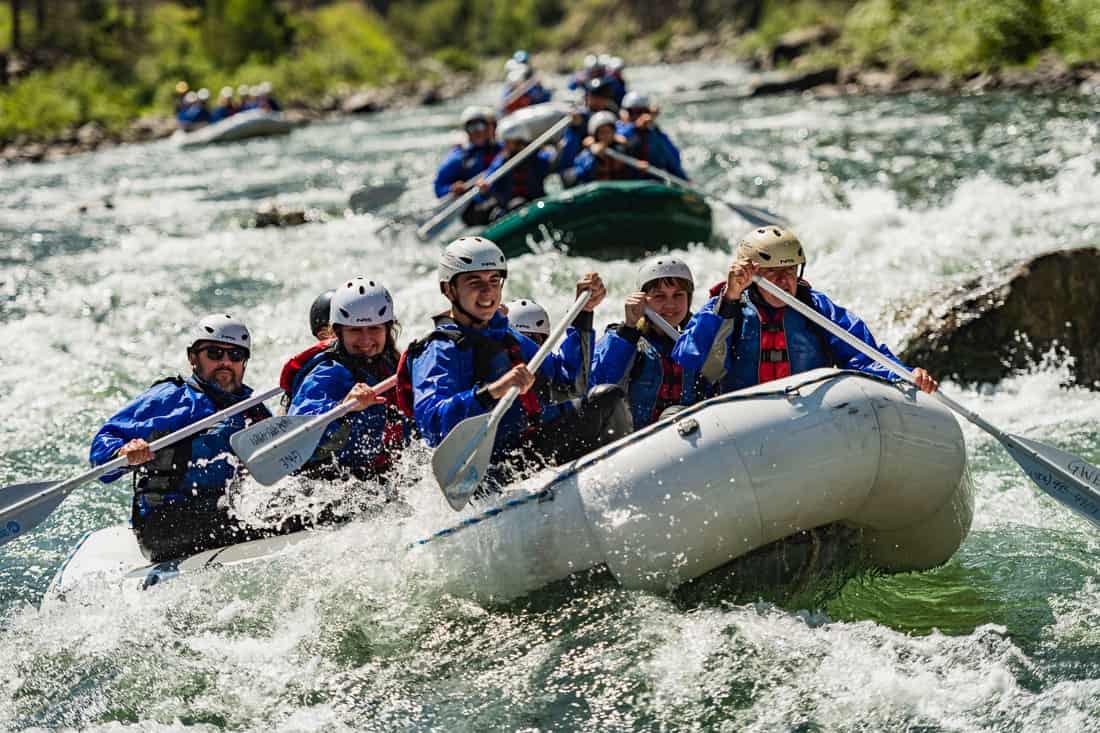 Best of all are the Disney Adventure Guides; they ensure that every member of the family is engaged and is having a spectacular time.
I can't choose where I would want to go next. it would be a tie between South Africa and Japan, the newest Adventures by Disney destination.
Adventures by Disney Costa Rica
Kirsten Maxwell of Kids Are A Trip
Our first time in Costa Rica would have been a completely different trip without Adventures By Disney. We had been considering one of the Costa Rica family tours for years, but I never knew where to begin in the process. Where to go, how long, how to get around, it was all so overwhelming.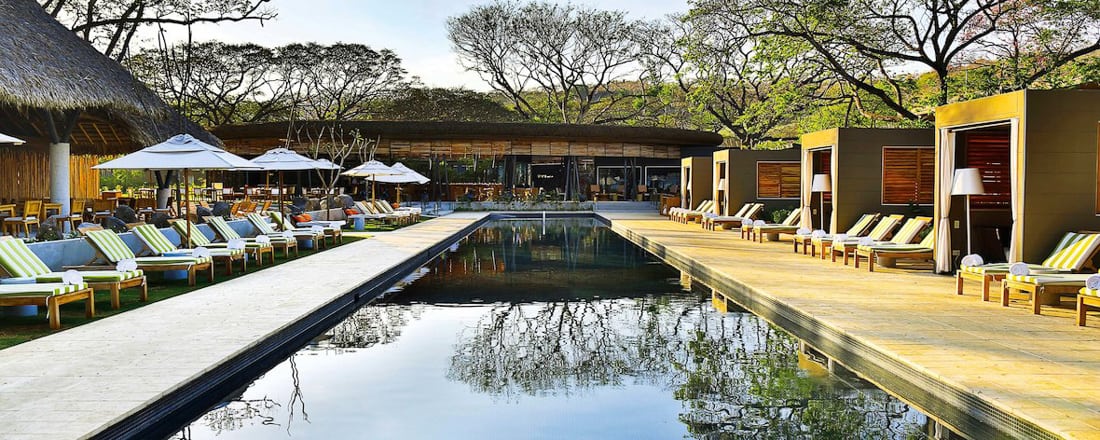 Their itinerary was a balance between enjoying the shoreline and rainforests of Costa Rica, so we didn't have to choose. In hindsight, I would have faced additional obstacles I didn't even know existed. For example, I think we would have really struggled driving to different destinations. The roads are very difficult to navigate and not well signed.
I think families of all shapes and sizes would love this trip. We had introverts and extroverts, young and old, and we all had a fabulous time. Our children were 10, 13, and 15 and the perfect age to experience the river rafting and zip lining, but also old enough to appreciate the turtles lying their eggs on the beach.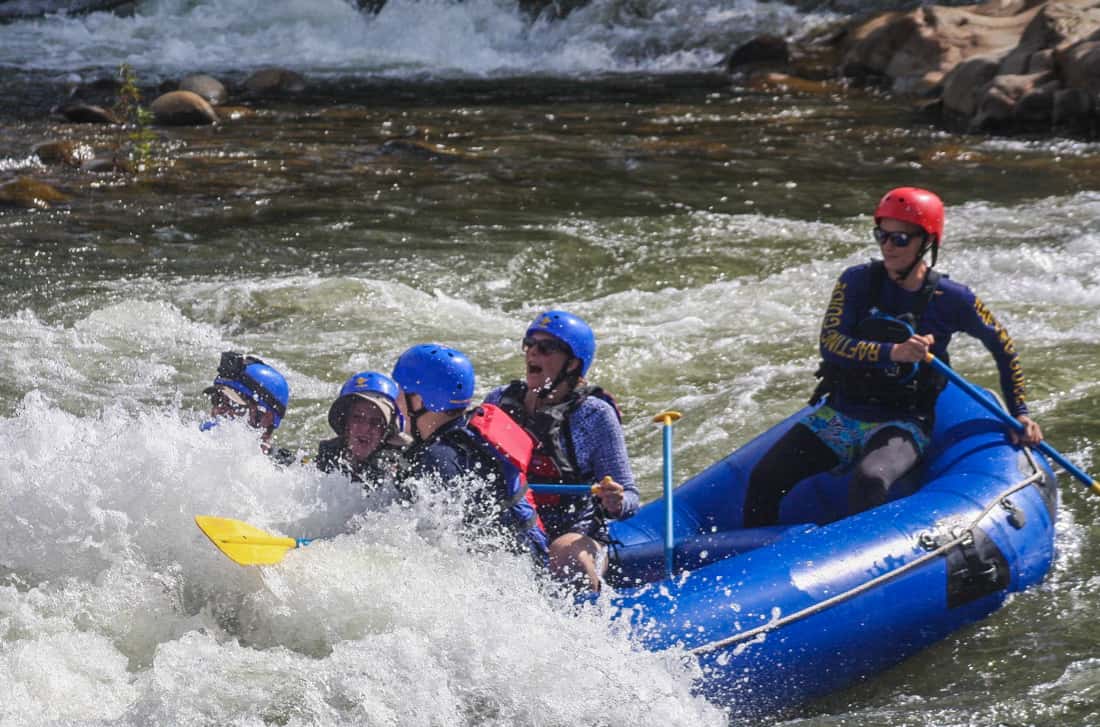 Some younger children in our group were a bit restless during the educational parts of the trip and the long bus rides, but they loved being with new friends every day.
The Disney Difference
My son had his 13th birthday while we were in Costa Rica, and Disney made a point to celebrate him at dinner, giving him a gift and even a personalized cake. Purely magical and memorable.
The Disney difference is that no request is too big.
We also had our youngest come down with a stomach bug while we were on tour with no way to get medicine. Our Adventure Guide took the tour bus to the nearest town to get us medication while the rest of the group took a chocolate tour. They always go above and beyond the call of duty. And most importantly they enjoy it.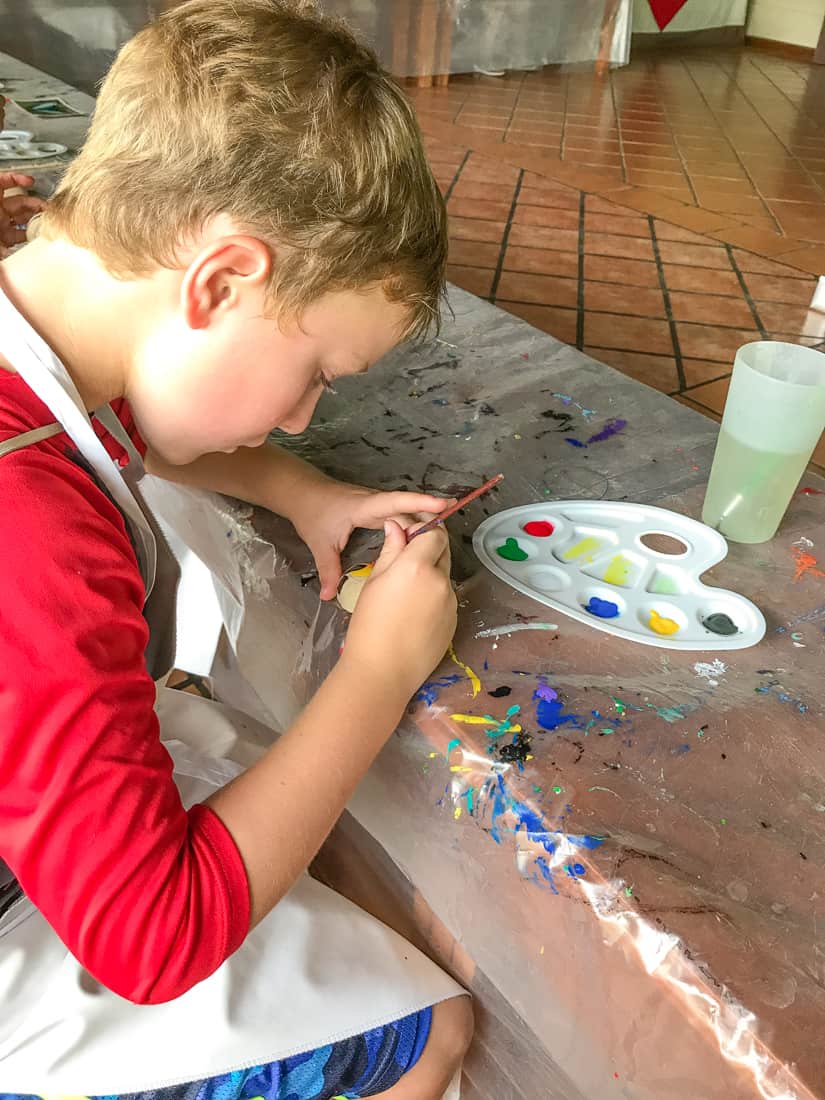 I'd love to try the Adventures By Disney Galapagos Islands next.
Adventures By Disney Backstage Magic, Disneyland
For Theme Park Addicts and Newbies Alike:
From Hilary, San Francisco
As Disneyland regulars with annual passes, we went into our behind-the-scenes trip worried about whether it would be worth it and whether the kids would be able to go with the flow. They are used to doing Disneyland a certain way. Even though they love the story behind Disney, I wasn't sure if they would appreciate the behind the scenes angle as much as I knew I would.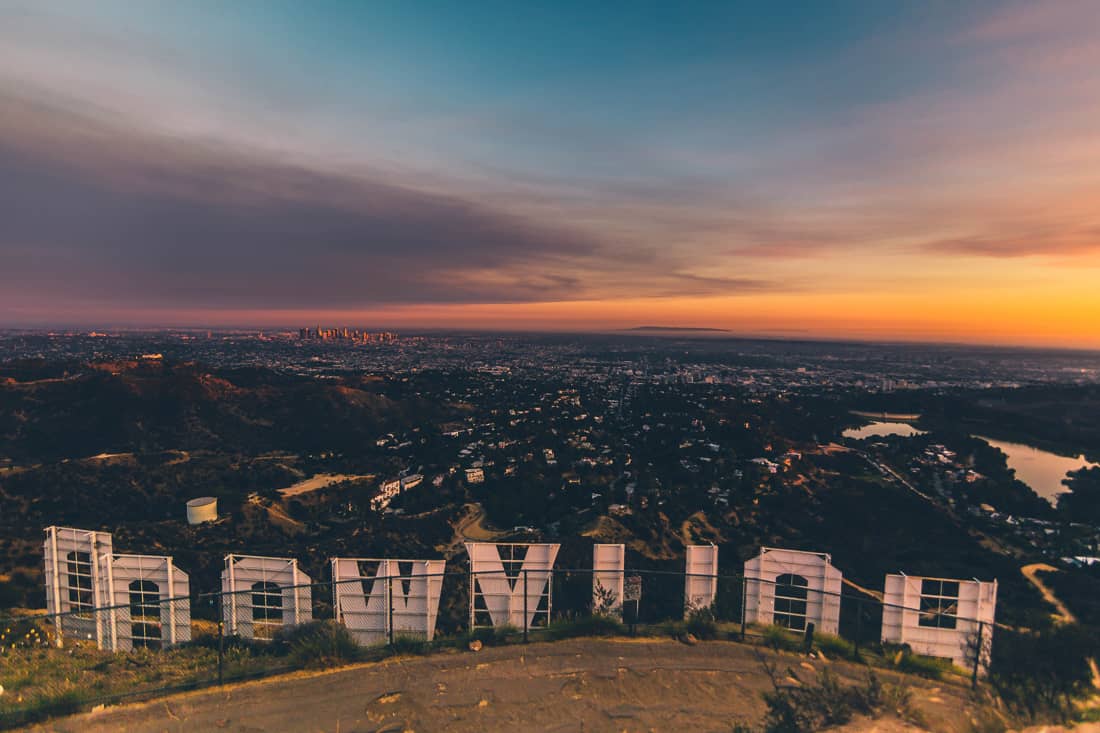 Reflecting on this trip, I think the whole family whole heartedly agrees that this was one of the best experiences that we have ever had. There were definitely enough differences and extras on this trip to justify the cost over doing a trip to Disneyland on our own if you are Disney fanatics like we are.
All of the kids in our group fit that mold. All but one had many Disney visits under their belts and were very interested in Imagineering. I think that kids who just wanted to go on rides would be bored or frustrated by the guided tour aspects of the trip. My daughter at 11 was the youngest on the trip. She loved it because she is a Disney-phile, and she made so many new friends.
Don't confuse this trip with a VIP park tour
I don't think this trip is for everyone though. It is not a trip to take as a way to see Disneyland with preferred access. For that, book a private tour and stay club level at the Grand Californian. Or splurge for one of the jaw-dropping signature suites at the Disneyland Hotel.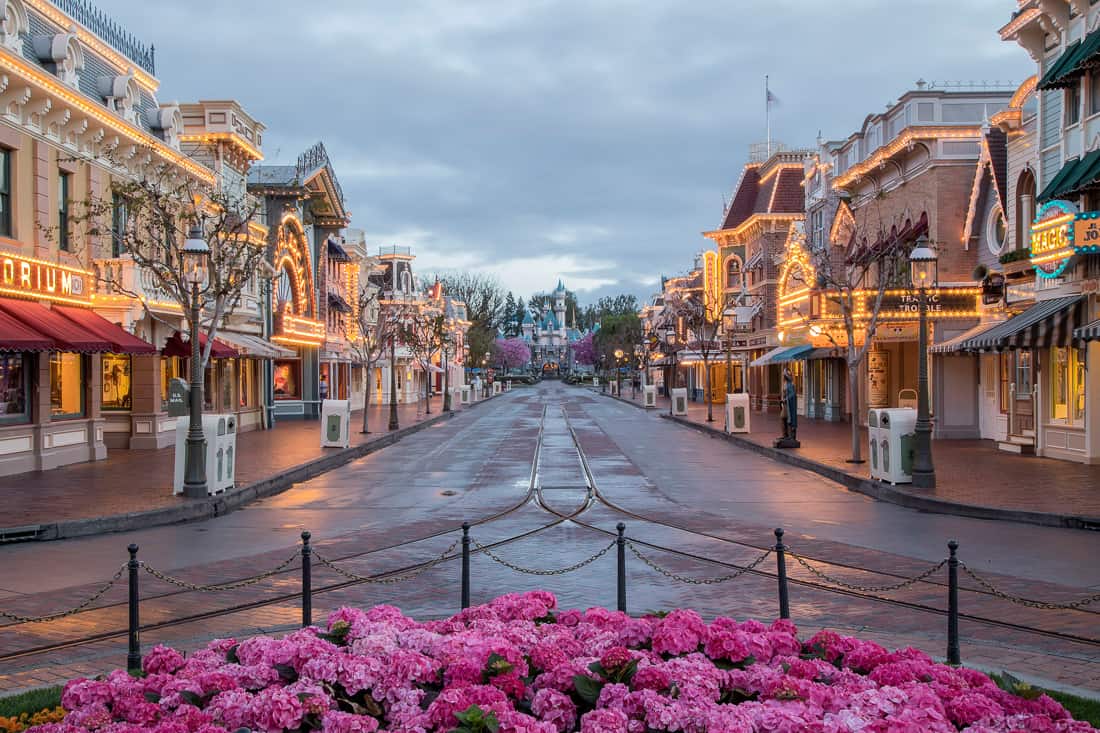 The opportunity to see the Imagineering studio was magical during the Hollywood portion of the tour. It was clearly top secret with no chance to take pictures. We loved the various gift shops on the tour that sold unique merchandise and visiting the Imagineering studio's own Starbucks.
The days were filled with special surprises and experiences we never could have seen or done without the access provided by the Adventures By Disney tour.
As a working mom who loves travel planning, I simply do not have the time to do it. Adventures By Disney has been a perfect solution to bring in the experts.
We have taken the Central Europe and Paris & London tours and are next taking the tour of Alaska.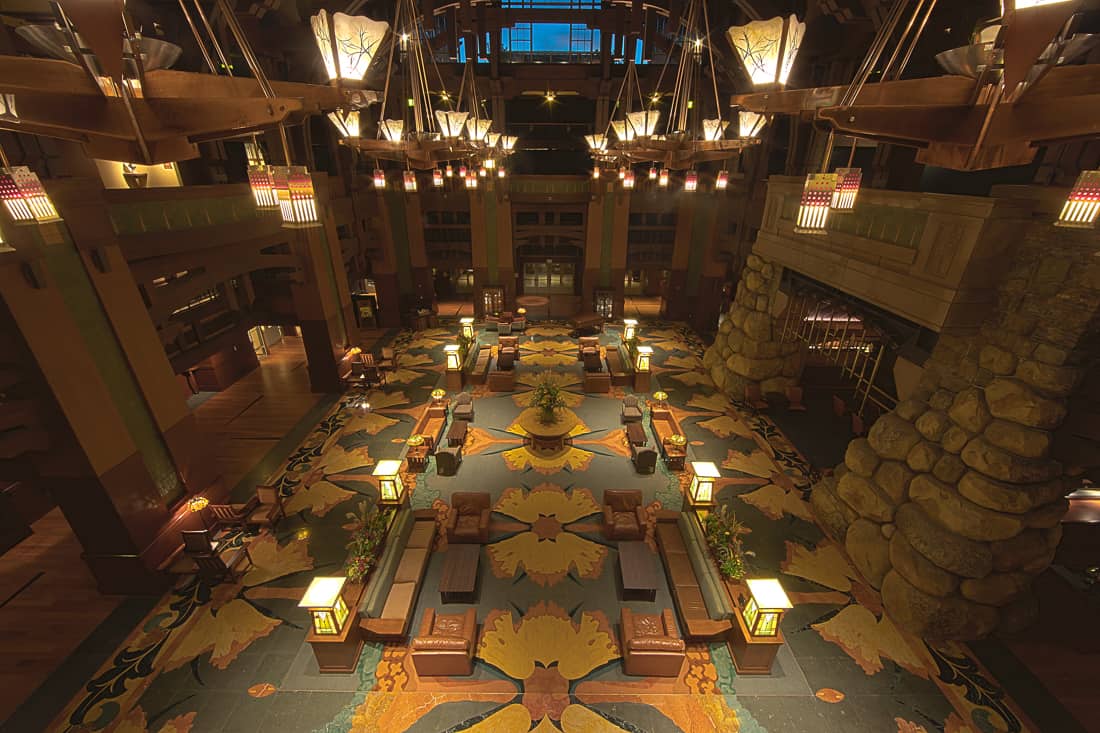 Converting those indifferent to loving Disney magic
From Melanie in Australia
I participated in an Adults-Only tour of Disneyland. It was mainly couples, typically a Disney-obsessed spouse and a partner along because 'it was their turn to pick the holiday'.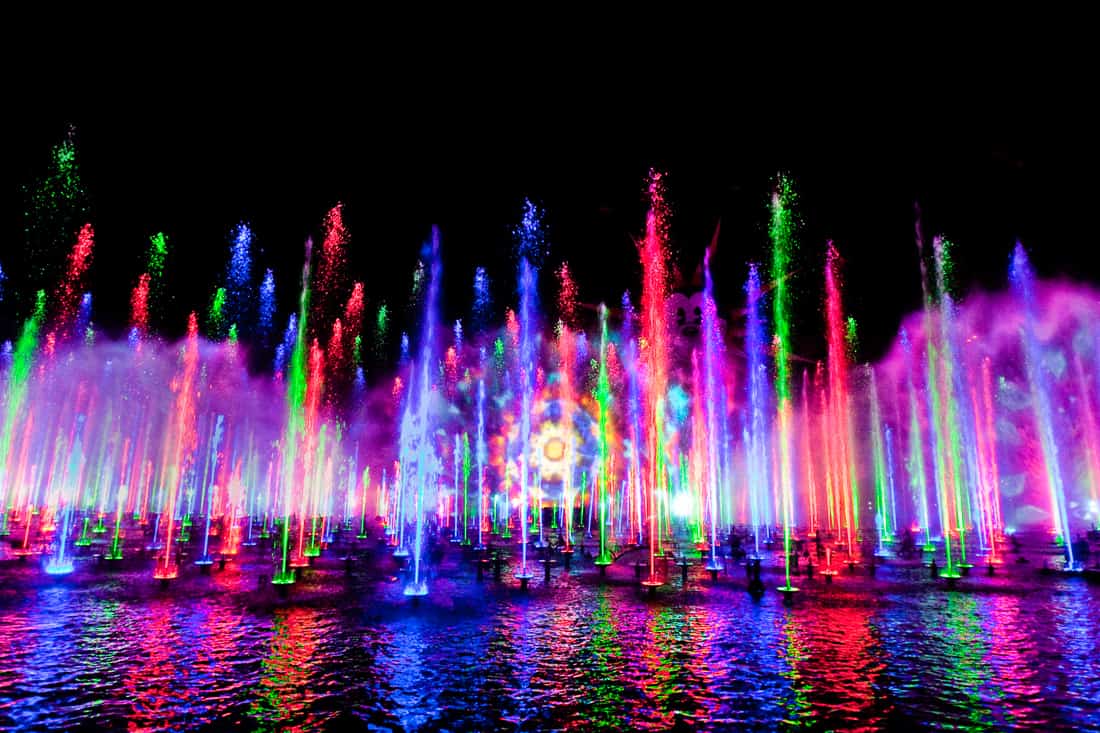 By the last night, they were all converts. At World of Color, everyone was wearing their interactive Glow-With-the-Show Mickey ears, and everyone got a bit emotional. There was not a dry eye in the whole group!
Adventures By Disney Australia
From Matt, Boston
There are several luxury family vacation tours with similar itineraries in Australia. There seems to be a pretty well-recognized "newbie loop" that tours follow.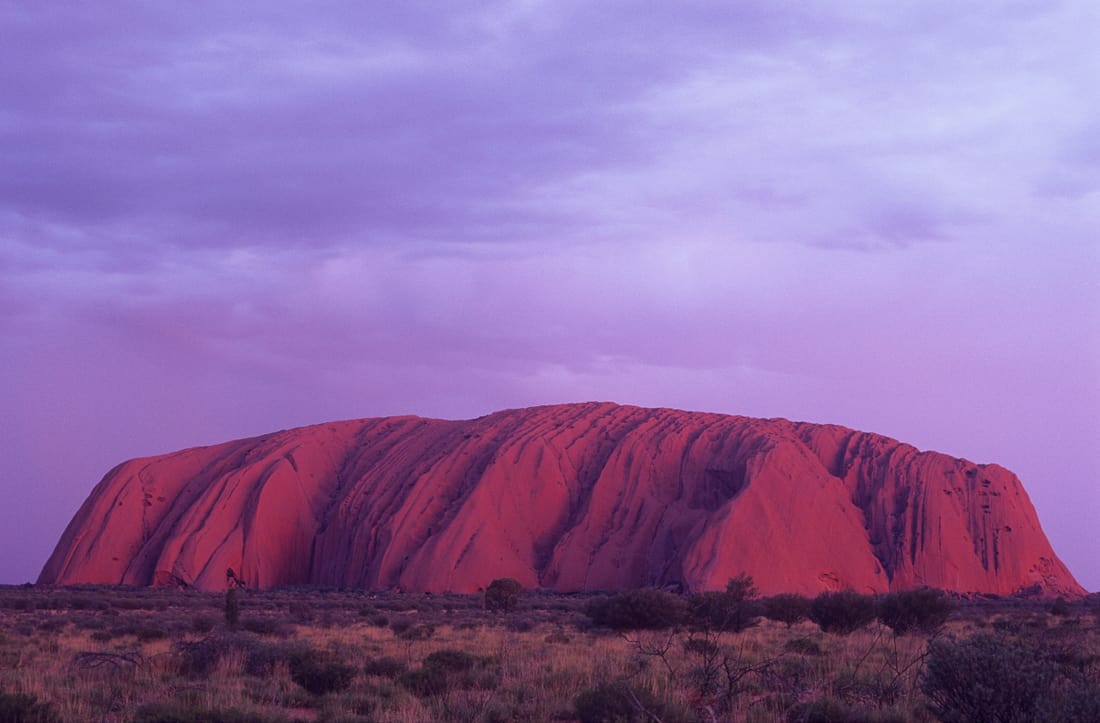 We might have been able to do a portion of the things on our own or with other tours, but we feel there's no way we could have figured out how to organize as much as we experienced in the time we did or have had as much fun.
One of the prime reasons we chose Adventures By Disney over any others was that our travel advisor was able to tell us that there would be at least three other tween-age girls on the trip, giving a decent chance that our daughter might find a kindred spirit along the way. This was a key factor for us as a family of three, and it worked out beautifully.
Making real friendships on vacation
While most families could do very well on this kind of a tour, I think our family really hit the sweet spot with a 12-year-old. But there were families with high school kids, parents, and grandparents all along for the adventure. The schedule provided plenty of options for those who might not have been up to the more action-packed aspects.
There are never any guarantees when you put a large group of people together on a bus or a plane… but the alchemy for this trip was just right, and we can speculate that Disney gets at least partial credit.
Most notably, the quality was what we have come to expect from Disney since our Disney cruise proved that they could be far more than just talking mice, princess breakfasts, and rollercoasters. This started on day one with the lodging.
We visited the Sydney Opera House and Taronga Zoo. We went off-roading up Mt. Tamborine and scuba dived over the Great Barrier Reef.  We rode a camel around Uluru at dawn in the middle of the outback. This trip covered everything we could have asked for after the long journey down under.
We seemed to get the very best tour guides for each activity we undertook. All of them absolutely top notch and genuine people that you would want to have meals with.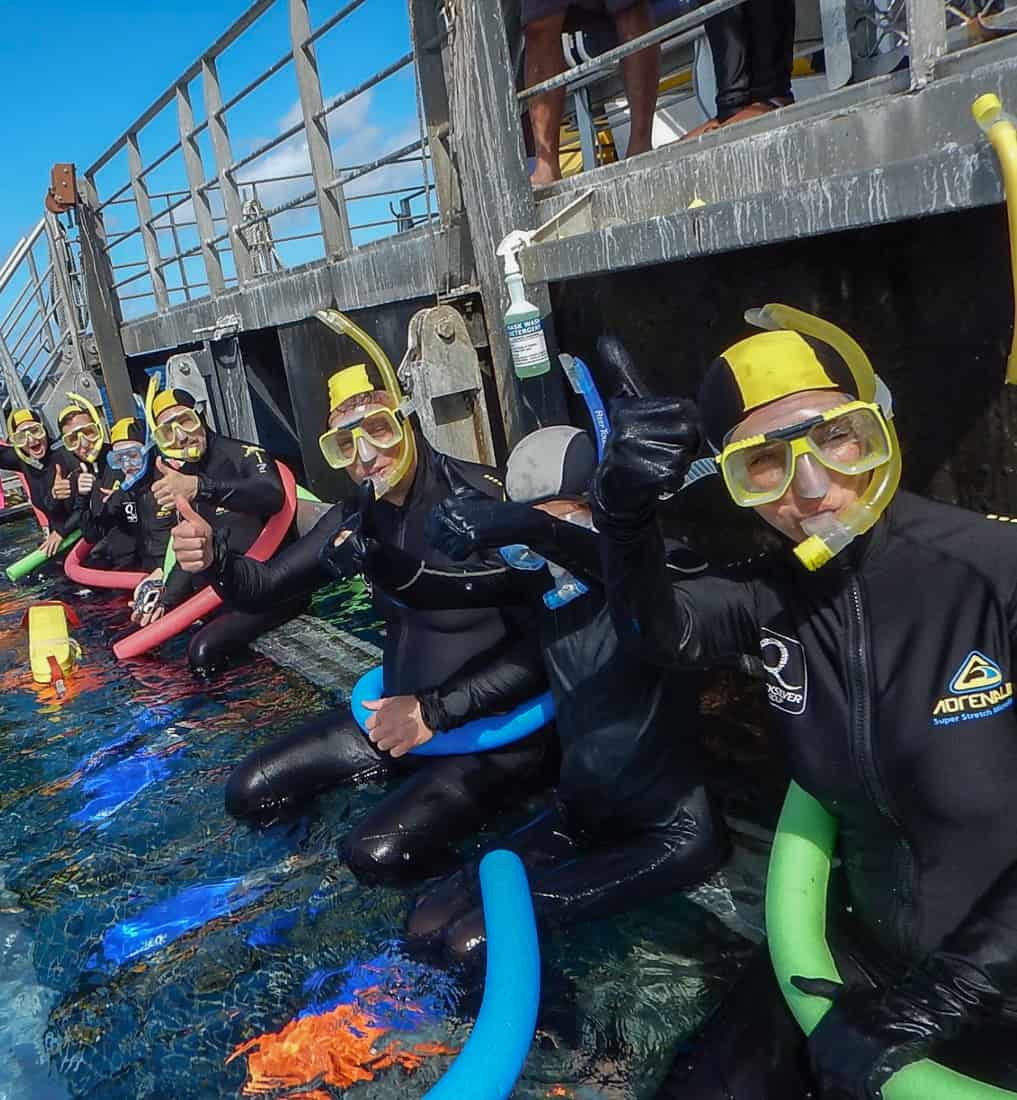 The Disney presence on the tours
There were some goofy Disney touches that I might not have anticipated enjoying had they been sold up front. But our guides, Suzanne and Amber (or SuzAmber, as they liked to be called) made those little Disney touches all the more endearing, from the bus sing-a-longs to a surprise wildlife sighting.
The only Disney mis-step that I could cite was on the bus returning late one night, they chose to put on The Rescuers Down Under over the bus video and audio systems. Not only was it too loud for that hour, but— let's face it— it is a TERRIBLE movie.
For the record, we loved our guides SuzAmber so much that we recorded a little tribute to them as we left. That gives you some idea of how much we appreciated them. Suzanne and Amber really became friends-like-family over the course of those 11 days, and it was a tearful farewell at the end.
Disney apparently knows how to pick the right people for this job.
So, if you weren't inspired to write a song for new friends you met on your last vacation, maybe you're vacationing wrong?
Robin Hutson of Luxe Recess is both an affiliate travel advisor with Virtuoso as well as a Disney College of Knowledge specialist. Luxury Disney is the sweet spot!
This means we can book your Adventure By Disney trip or customize your own family's version. Reach out to schedule a call!
Adventures By Disney is the trip of a lifetime. If you'd like more information, Luxe Recess can help.
You cannot book an Adventures By Disney vacation online, and we will stay on hold and make the lengthy call for you. Even if you are the type who books your own vacations, one this scale needs a professional.
The advantage to booking with us is that we
have access to every published discount
can catch a common pricing mistake made
know the best room configurations for families
understand the booking policies should changes come up
can advocate on your behalf
direct you to the right trip insurance
provide VIP amenities for hotel stays before or after your trip
secure the lowest rates on premium cabin airfare
We can send information about upcoming tours.
Fill out this form to get one step closer to your adventure!