Luxury Family Vacations
I

am Robin, and I can't wait to help you plan a getaway. And most families have never needed a break more. Since 2014, Luxe Recess has helped thousands of families choose the right hotels for them from our authentic reviews. But booking with with us is even better!
Luxury Family Vacations and Amenities
If I book your accommodations at hotels or luxury home rentals, I am able to pass along several complimentary perks at the leading resorts like the Four Seasons, Ritz-Carlton, St. Regis, Rosewood, Hyatt, or Waldorf-Astoria. These amenities include room upgrades, resort credits, free breakfasts, early and late check out.
---
Testimonials from Clients
"We'd LOVE to use you again. You've been great to work with. Super responsive and insightful." —Mathew
---
"I had high hopes for the conversation given the quality of your website, and the call exceeded my expectations." —Jeff
---
"It's been so wonderful to start to work with you. I told you how great the Four Seasons was with me when they didn't need to be. But you have been even better. You have gone above and beyond in both your actions on my behalf and in sharing your wisdom. You have a client for life. When this pandemic is over, oh, the places we will go." —Robyn
---
"I looked at the itinerary last night right after you sent it. I got chills, felt actual physical pleasure, from seeing a vacation take shape without so much work on my part!" —Emily
---
"It is very evident you love what you do by how you made a dream come true for all of us. We look forward to planning the next trip with you."
—Susan
---
"Planning family vacations is hard enough but add COVID conditions and it feels impossible to know where to start. Robin makes it all possible – from brainstorming locales and lodging to taking care of all of the booking details. She covered everything from researching properties to negotiating rates with the hotel (which netted us several unadvertised perks). She knows what you want (and don't). She's helped us research everything from luxe dude ranches out west to rental homes for an extended "working holiday."—Rebecca
Travel Advising Fees:
I charge a consultation fee of $195 for new clients for our 45-minute phone call. This will ensure that I am able to give my exclusive attention to my clients who are actively booking trips or traveling.
Questions? Text, use Messenger on the left side of this page, or email me.
Let's get started!
Schedule a call
You'll be redirected to my PayPal page and then travel questionnaire after you select your appointment time
If you'd like to book your own hotel stay while benefitting from our VIP amenities, you can find many hotels on my Virtuoso page. You can manage your own booking, but still receive my included amenities.
I'm thrilled to help you plan incredible memories for you and your family.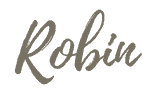 ---
Luxe Recess in an independent contractor of Travel Experts, a Virtuoso agency, with the largest network of of screened luxury travel brands and services to book for you.