There's no doubt that a trip to Orlando can include fireworks, waterslides and 24/7 themed adventures. But what if your family is looking for a slower pace and a vacation beyond Mickey and Donald. Can Orlando offer a spa-themed vacation, rounds of golf, indulgent dining and kayaking eco tours?
The Ritz-Carlton Grande Lakes remains one of Luxe Recess' favorite resorts in central Florida. and it recently underwent a multi-million-dollar refresh to its guest rooms, suites, and restaurants.
The Ritz resort now offers an even more deluxe option for families who seek luxury and space. The Ritz Residences at Grande Lakes are ready to book.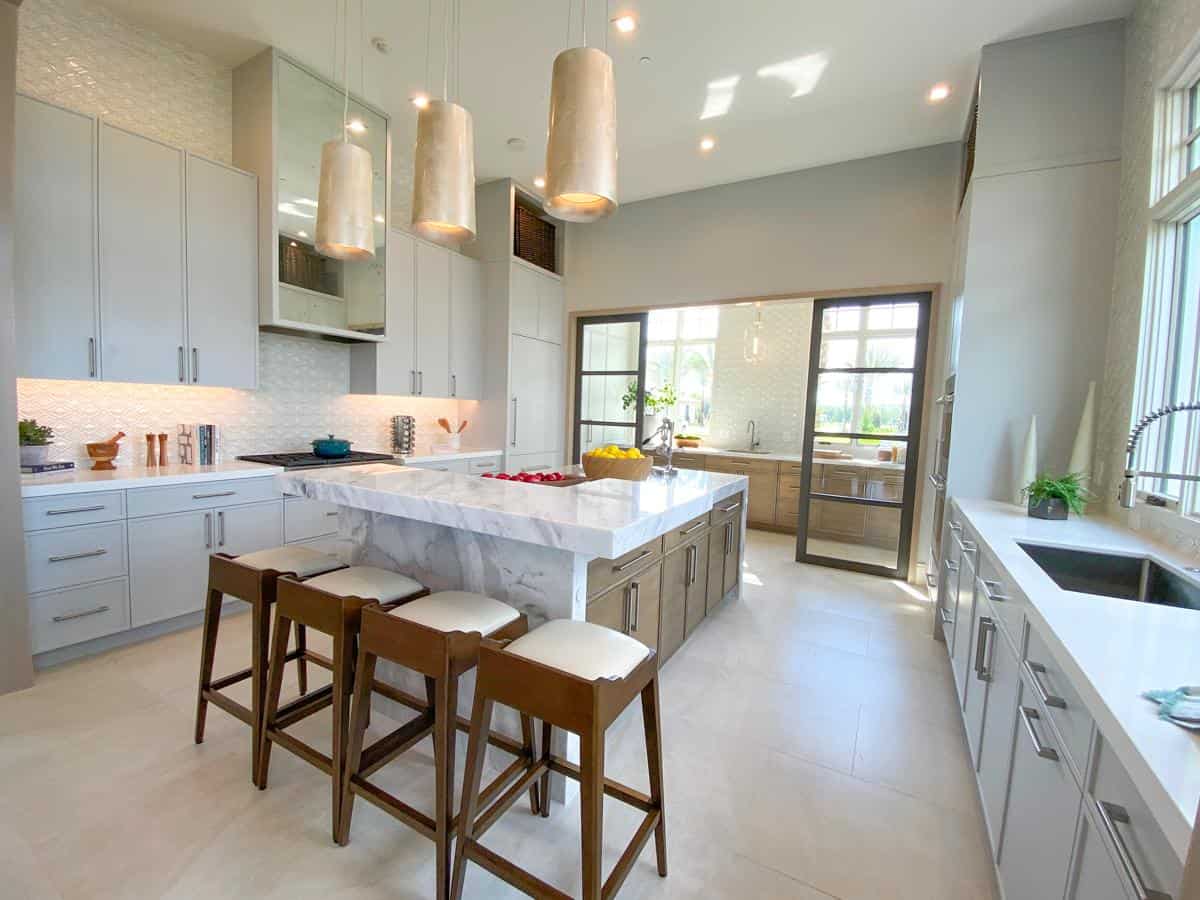 The three-and four-bedroom residences will reach thirty in total when the development is complete. This gated enclave is part of the Ritz-Carlton hotel property.
The Residences
Every residence has its own private plunge pool and views of the lake, conservation area or the golf course. Décor in the residences is modern and organic, with high ceilings and extensive millwork. The airy, open floor plans are centered on a spacious great room that opens to a generous patio. There's an outdoor living room near the pool and built-in spa.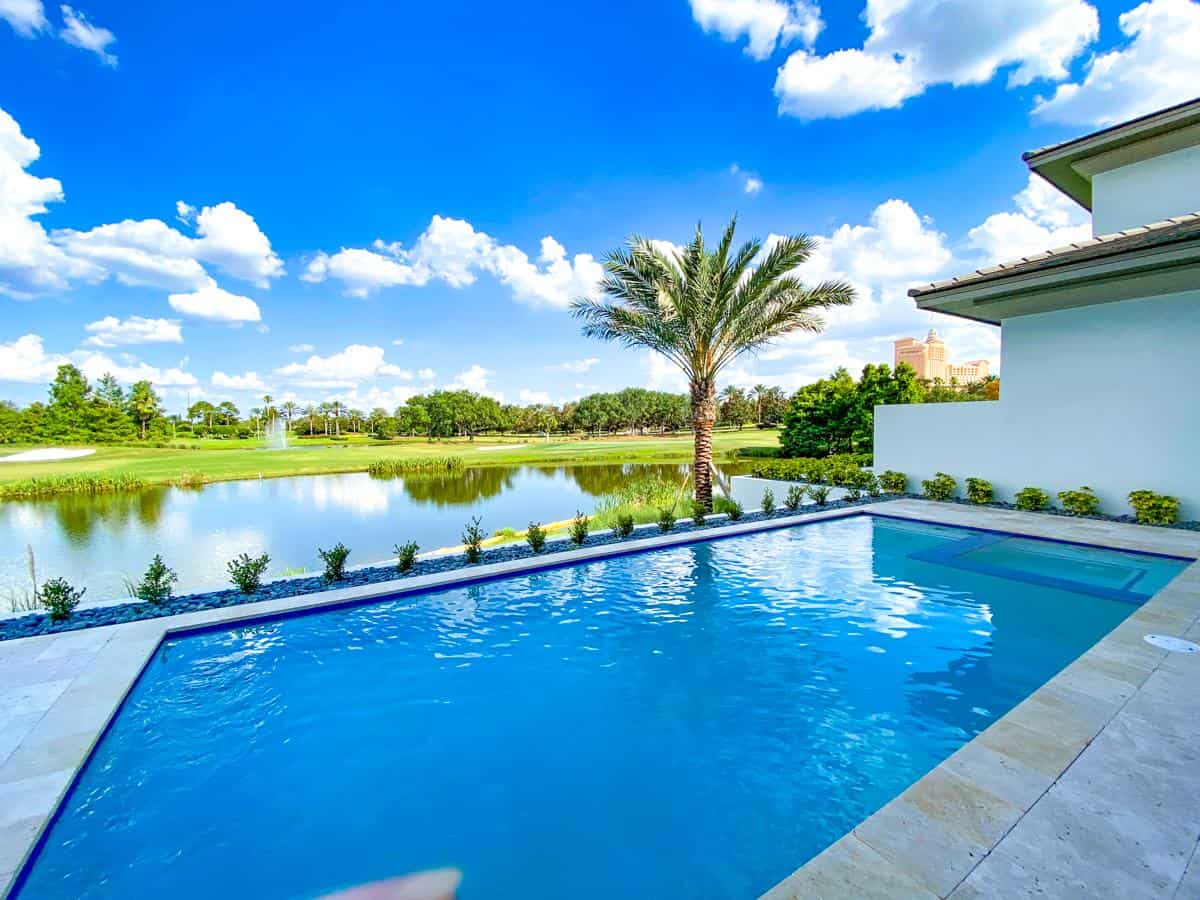 For families who love to cook, the stocked kitchen is outfitted with top-of-the-line appliances. The large dining areas, including outdoor and kitchen island seating, are a great option for families or friends celebrating a milestone occasion or holiday.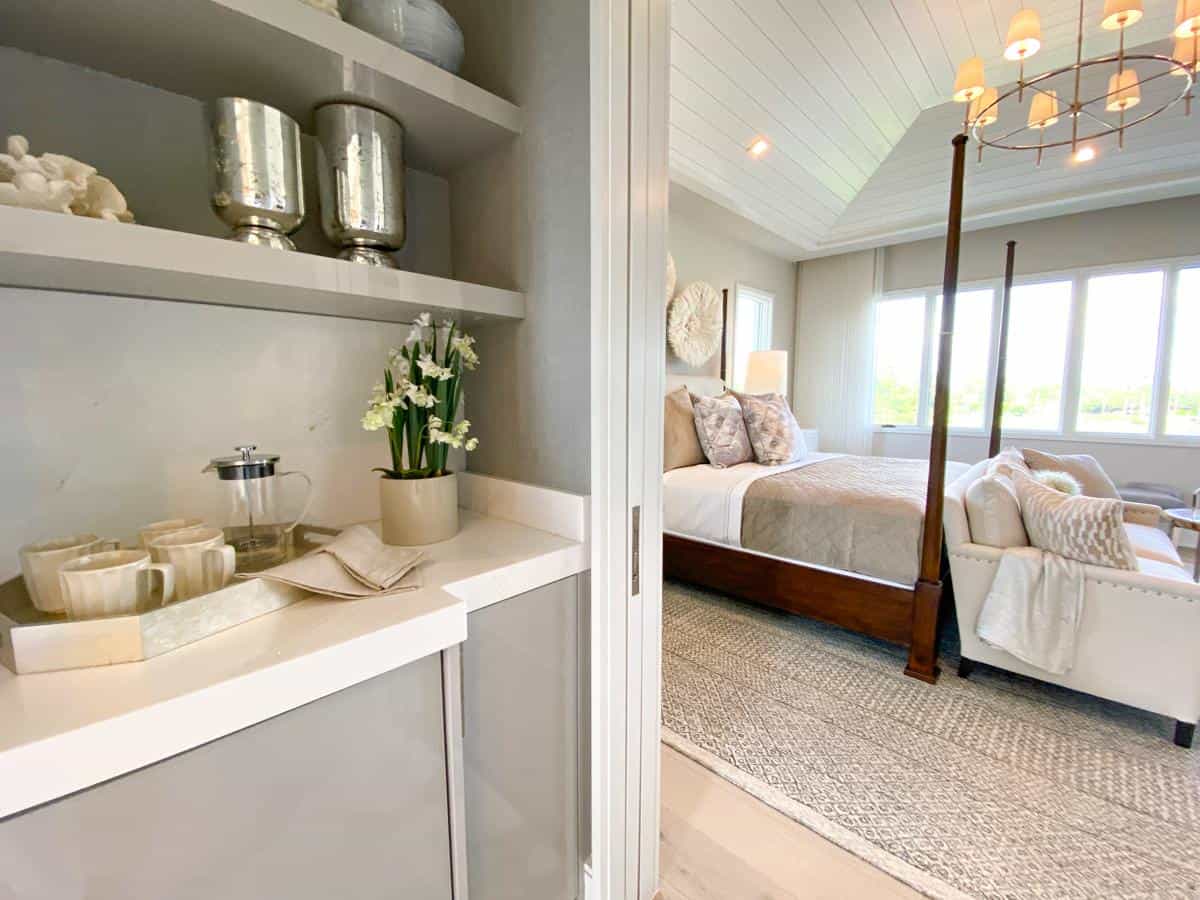 Every bedroom in the residence has its own private bathroom outfitted with marble and designer fixtures. General housekeeping is included when booking. Several add-on a la carte services like laundry service or in-home spa treatments take the service up a level.
Another perk for families at the Ritz Residences is the in-home childcare for an additional fee. Guests do have access to the Ritz Kids Club as well.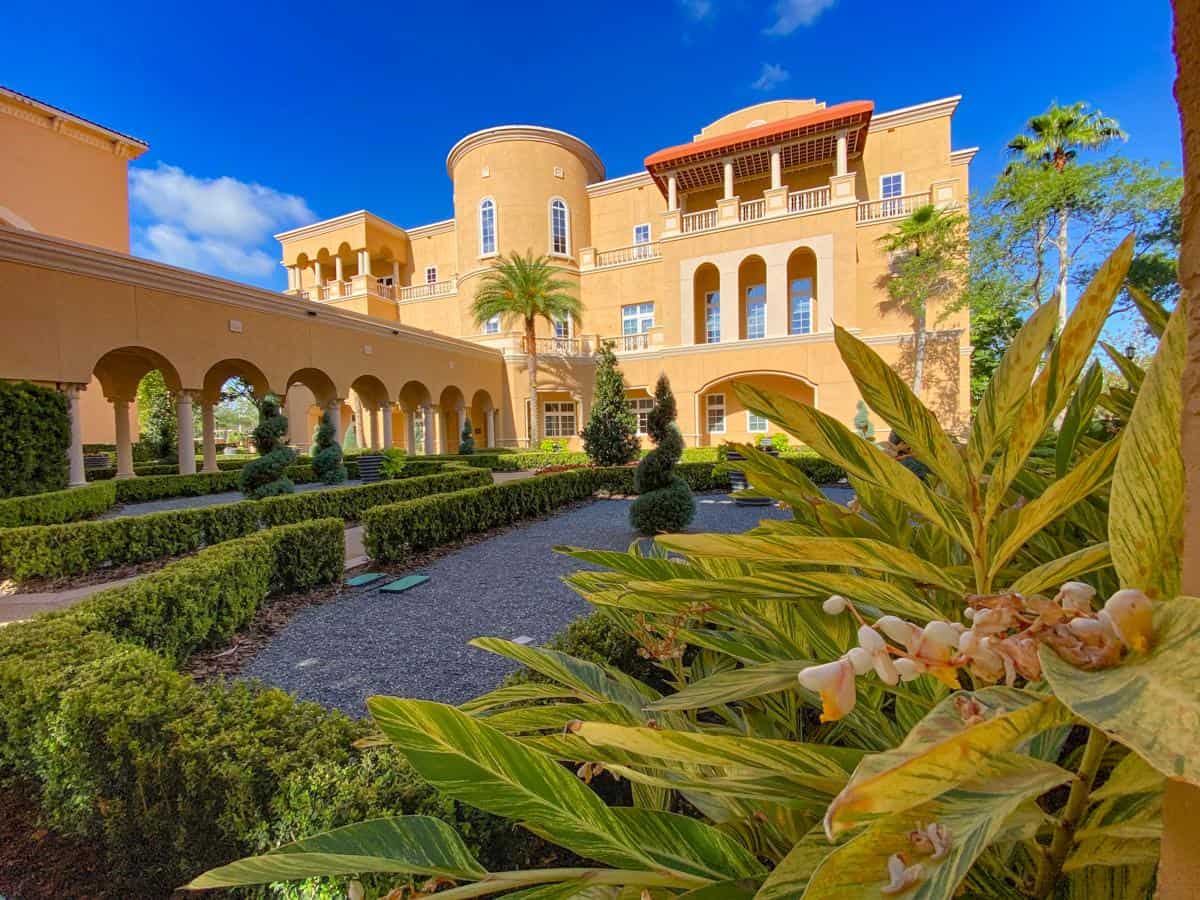 JOIN OUR LUXURY HOTELS & RESORTS FOR FAMILIES,
A FACEBOOK GROUP FOR SEEKING ADVICE AND INSPIRATION
FOR THE BEST LUXURY FAMILY BREAKS.
Ritz Residence Amenities
Guests of the residences can access every amenity of the Grande Lakes resorts, including eleven restaurants, a full-service spa and salon, kids club, hotel pools and recreational activities. With tennis courts, a fully stocked lake for fishing, mountain biking trails, acres of wildlife and an 18-hole Greg Norman golf course, a vacation at the Ritz Residences offers something for everyone.
An on-site concierge can coordinate anything from park tickets to dining reservations. Complimentary shuttle services to all the parks, including Disney World, Universal and Sea World, are available.
Don't like to cook? Room service from any of the resort's restaurants is just a phone call away, while private chef services and grocery delivery can also be arranged through the on-site concierge.
Ritz Residences Private Club House
And did we mention the private clubhouse that is only accessible to guests of the Residences? The clubhouse features a state-of-the-art gym, locker rooms and sauna, plus an outdoor kitchen, patio, and private pool.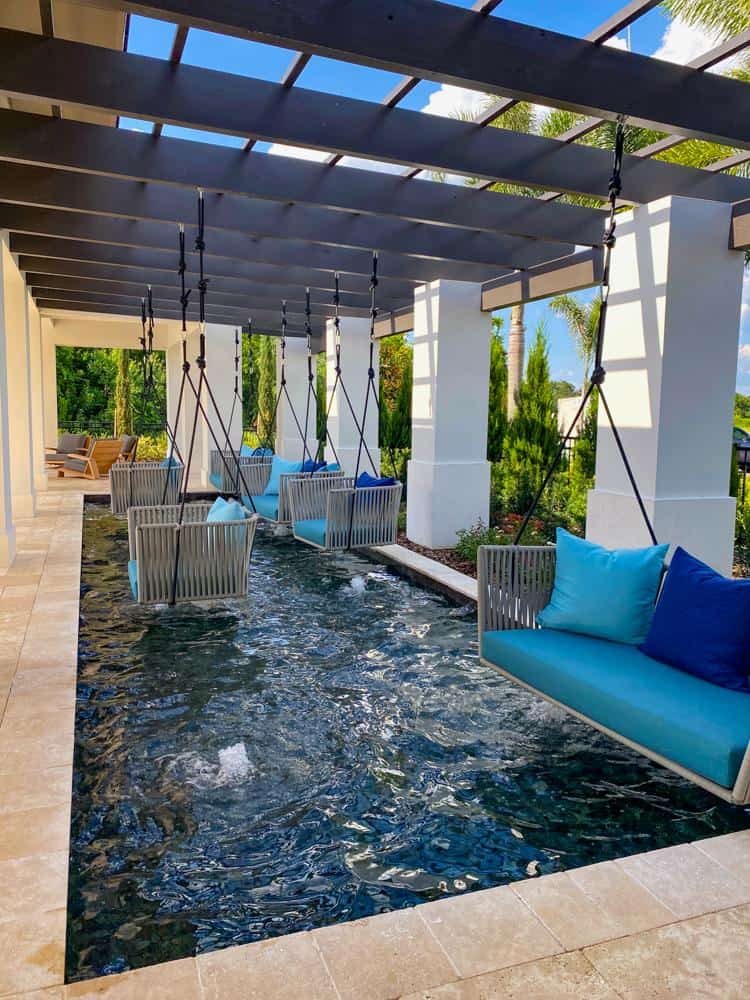 While guests do have access to the spa, golf, and pools of the Ritz hotel, as well as the lazy river of the adjacent JW Marriott, those seeking serenity and privacy will love these resident-only amenities.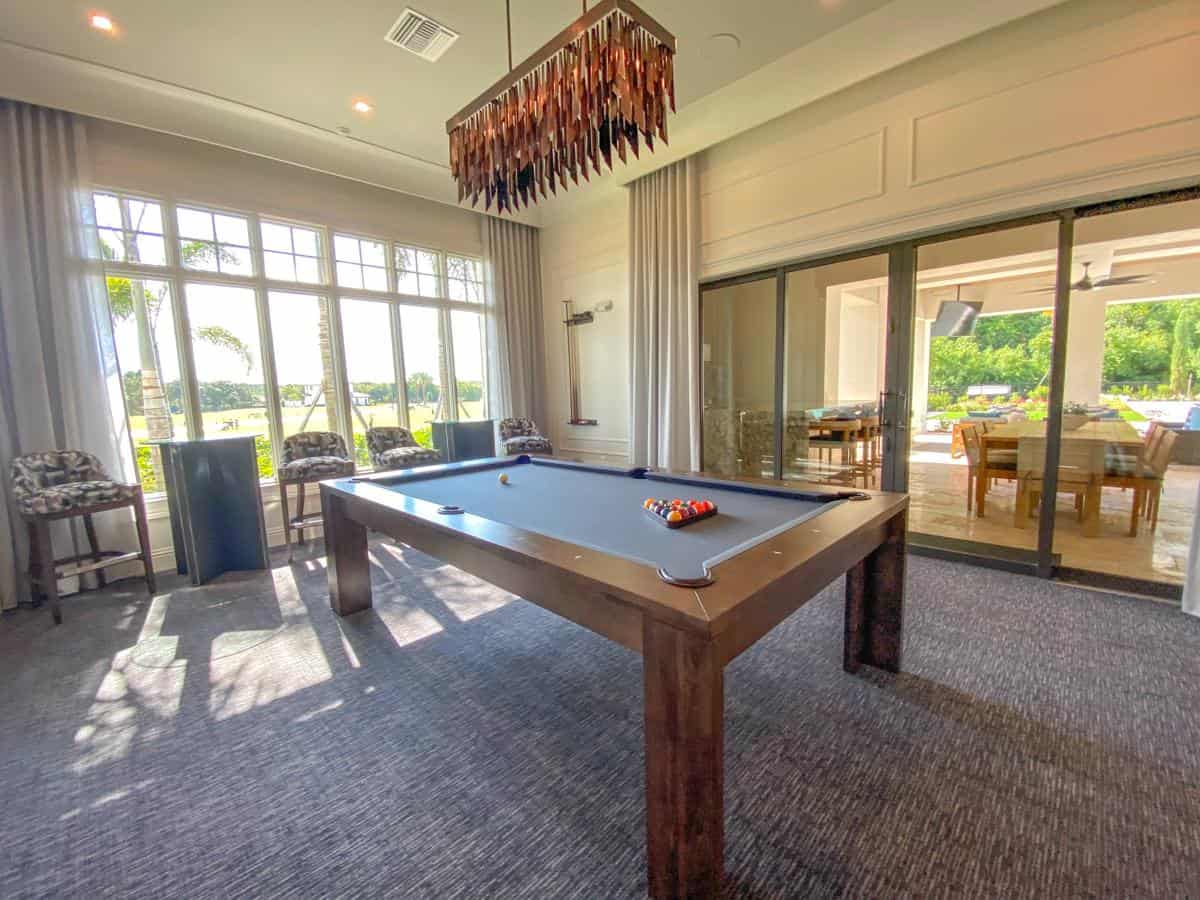 It's these sorts of perks that make the Ritz Residences a cut above your average luxury rental home. Guests of the residences enjoy every amenity of the Grande Lakes resorts, including the endless recreational opportunities on-site, but also enjoy the privacy of a gated, full-service community.
How much are the Ritz Carlton Orlando Residences?
Prices vary from $4,000 to $8000 per night. For context, this is still significantly less than the Ritz Carlton penthouse suite with adjoining bedrooms.
The most luxurious homes in Reunion that have between 9 and 14 bedrooms run between $2500 to $4000 per night. The most luxurious homes in Reunion not only match these Ritz Residences and decor and design, they actually exceed them.
When not to book the Ritz Carlton Residences
Although these Ritz residences are lovely, and its comprehensive amenities are unrivaled, it's important to ask when these are a good value and fit for your vacation.
I don't think these Ritz residences make a lot of sense for family vacations with kids. Here's why.
The Reunion homes will come in much less with more bedrooms and more bells and whistles like over the top themed bedrooms, game rooms, and secret play rooms. Who cares about a plunge pool when you can have a full-sized pool, a lazy river, a basketball court or a bowling alley in your vacation home?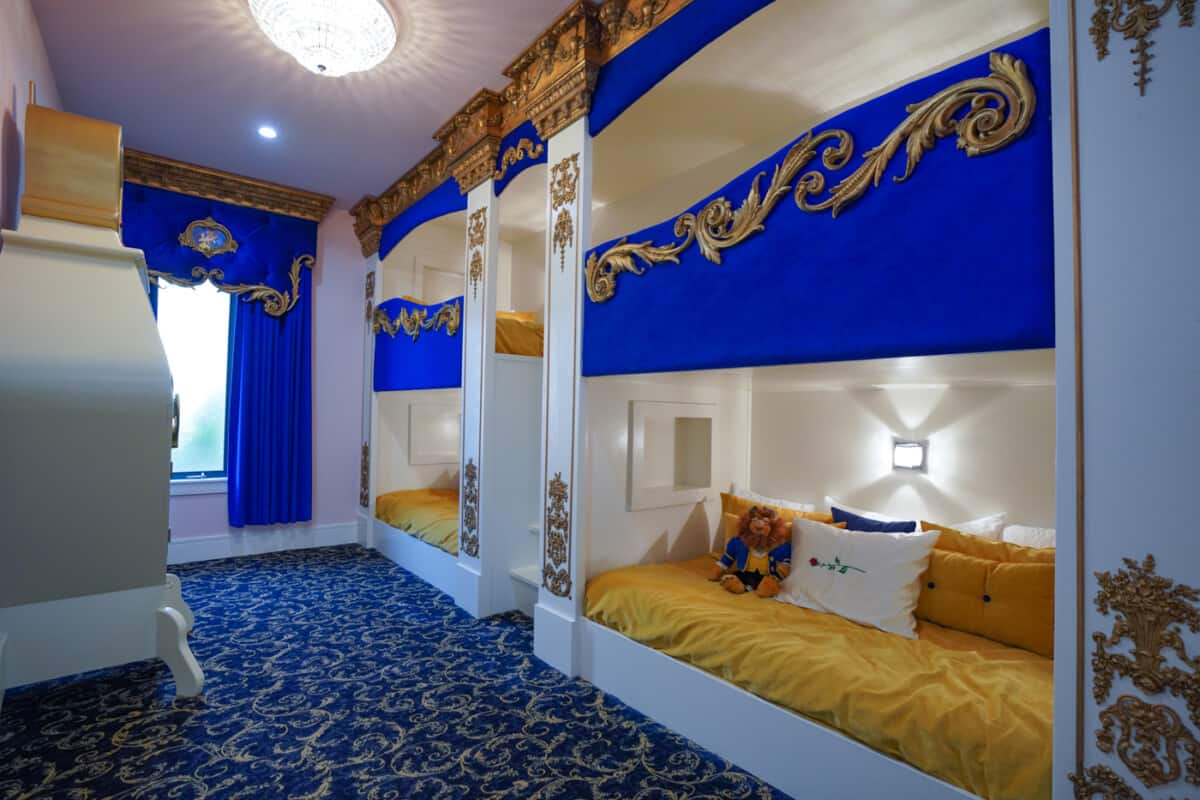 Our vacation home included a near life-sized Hogwarts Express with six bunk beds inside, an Avengers themed game room the dads couldn't leave, and spacious indoor and outdoor kitchens that made us actually want to cook.
Families can still make use of the Ritz kids' club and the various games scattered throughout the serene Grand Lakes property for amusement. When we've stayed at the larger Orlando vacation homes, we loved the feeling of our own resort within our vacation home, and not needing to leave it to keep the kids happy.
If this is a kid-focused trip with those old enough to swim and enjoy game rooms, stick with the homes in Reunion where the vacation home can offer more kid fun and more room.
When to Book the Ritz Residences
The Ritz homes strike me more for an indulgent, adult-only vacation— friends or couples having a 40th or 50th birthday weekend. They would be great for a bachelor or bachelorette weekend focused on golf or spa. This is where the Ritz Residences can shine.
The level of service one can have from within in your vacation home in unmatched. I've tried to find decent private chefs when we rent homes in Reunion, and they always disappoint our family of cooks and foodies. That wouldn't happen here; the resort restaurants are outstanding .
If you're not price sensitive and enjoy privacy, and the homes meet your needs in size, you can't compare the service and personalized attention here compared to others in the Orlando area. And if you are not price sensitive, you would likely expect the level of service your private concierge offers. Isn't that convenient?
In addition to offering honest reviews of hotels for parents since 2014, Luxe Recess can book your vacation, too. Let Luxe Recess help you plan the ultimate trip to Ritz Carlton or Orlando.