I first visited Maine more than twenty-five years ago during an unseasonably warm week in June. I knew nothing about Maine except that it was known for lobster, and it was the home of a boy I had fallen in love with. That first visit was spent hiking along rocky coasts, strolling waterfront villages and eating plenty of lobster. When I left, it wasn't just the boy I had fallen in love with. Maine had stolen my heart.
Maine conjures images of lighthouses, lobster rolls and picturesque towns with white clapboard houses. But it's so much more. From Sebago Lake to state parks, the small artsy towns of Rockland and Brunswick, and the hip sophistication of Portland—Maine has it all.
And beyond the beautiful scenery and quaint villages, it's the down-to-earth people and unpretentious vibe that draws visitors year after year to Maine. You don't have to book the best table a year in advance, there's no ferry tickets to reserve, and the most formal thing you will pack might be a breezy sundress or pair of slacks. The only see and be seen situation is whether nature lovers will spot a moose at Baxter State Park.
JOIN OUR LUXURY HOTELS & RESORTS FOR FAMILIES,
A FACEBOOK GROUP FOR SEEKING ADVICE AND INSPIRATION
FOR THE BEST LUXURY FAMILY BREAKS.
Getting To Maine:
Maine is less than a 90-minute drive from the Boston area, and the largest, most accessible airport is in Portland. If you are visiting the Acadia and Bar Harbor area, the closest airport is Bangor. But a drive up the coast of Maine—even with Route 1 summer traffic–is the best way to visit the many charming villages and see some of the prettiest scenery in America.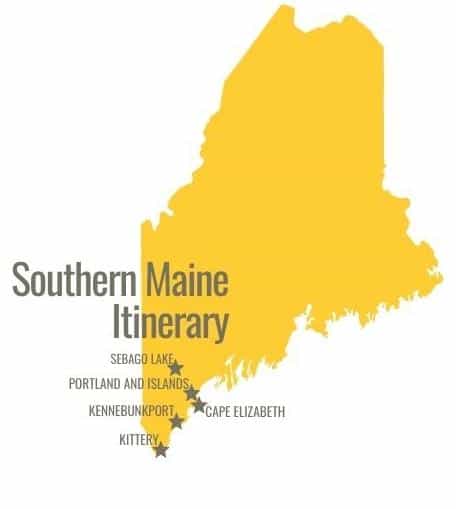 Maine's Best Luxury Hotels
When most people think of a luxury New England summer vacation, the swanky prepster resorts of Cape Cod or Nantucket may come to mind. But Maine has plenty of luxury options if you know where to look. There's an abundance of Instagram worthy, envy-inducing resorts among Maine's many destinations, and our favorites are listed below. These resorts don't sacrifice 600-thread count sheets or craft cocktails, and they provide five-star service with the sincere, warm hospitality that Maine is known for.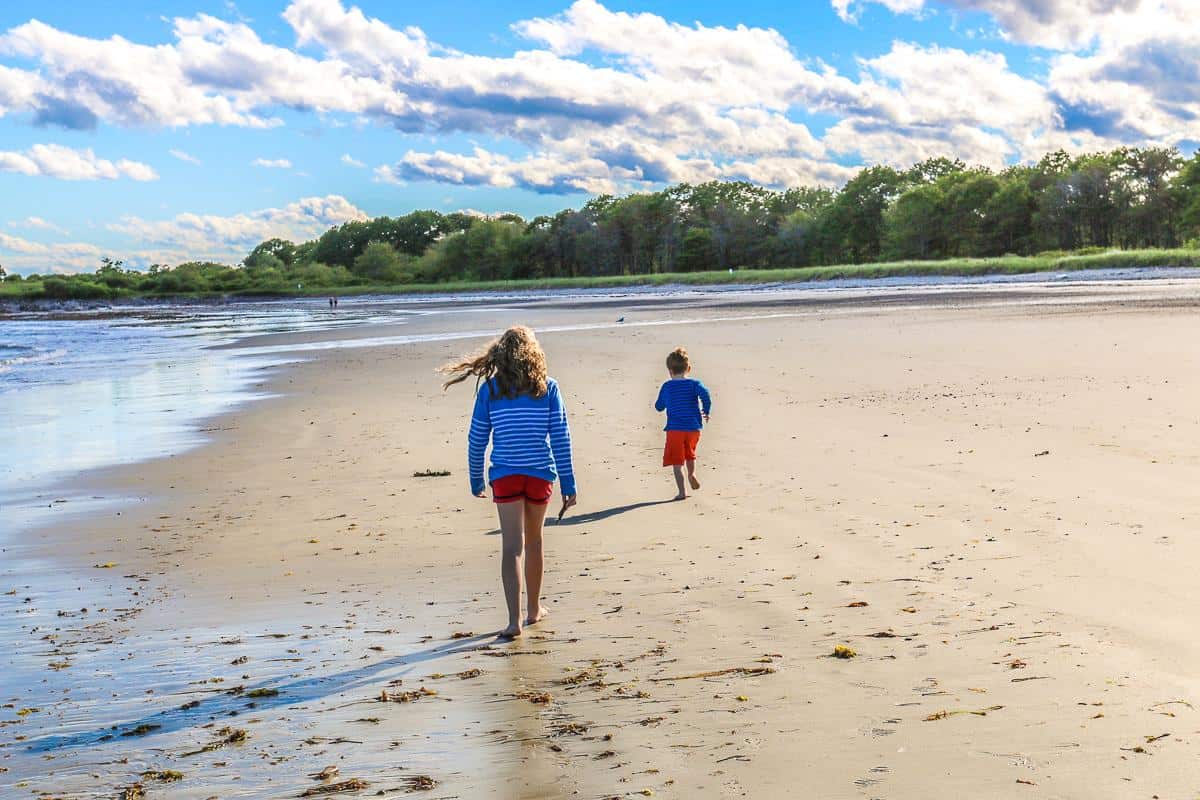 Southern Maine Hotels
White Barn Inn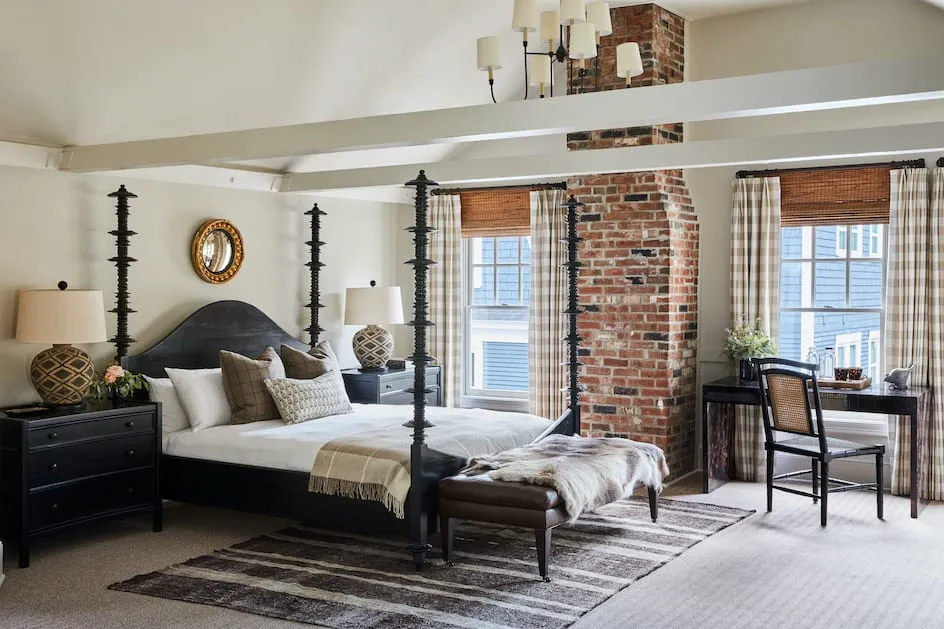 An Auberge property, the White Barn Inn is located in Kennebunk, within walking distance to Kennebunkport village's quaint shops and restaurants. The Inn is known for its luxurious rooms and elevated cuisine, with nine course tasting menus by Chef Matthew Padilla in the inn's luxuriously rustic restaurant. Guests enjoy complimentary bikes and an on-site pool, spa and lounge. There is also a robust activities menu from cooking classes to lighthouse excursions for hotel guests.
Luxe Recess can offer many complimentary amenities and resort credits at the White Barn Inn if you would like help booking a Maine vacation.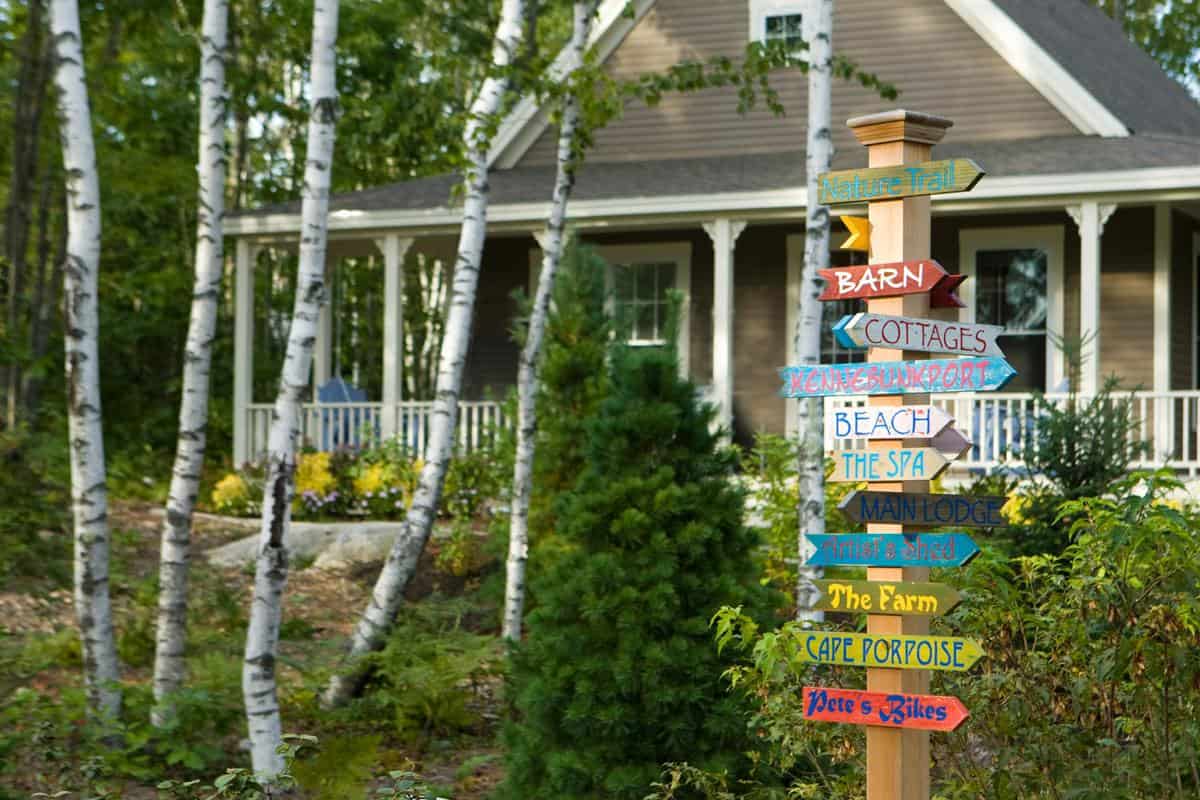 Within driving distance of Kennebunkport lies Hidden Pond, an eco-chic boutique hotel consisting of 36 bungalows tucked in the woods. Privacy and a cohesion with nature is key at this resort that is popular with couples for a romantic getaway and family vacations alike. Some of the standalone multi-bedroom suites have kitchenettes. A stay at Hidden Pond might include yoga classes, hikes along wooded trails or a painting class with the artist-in-residence. Tree Spa offers organic treatments, while the rustic on-site restaurant, Earth, offers the best in farm-to-table cuisine.
Luxe Recess can offer many complimentary amenities and resort credits at the Hidden Pond if you would like help booking a Maine vacation.
Cliff House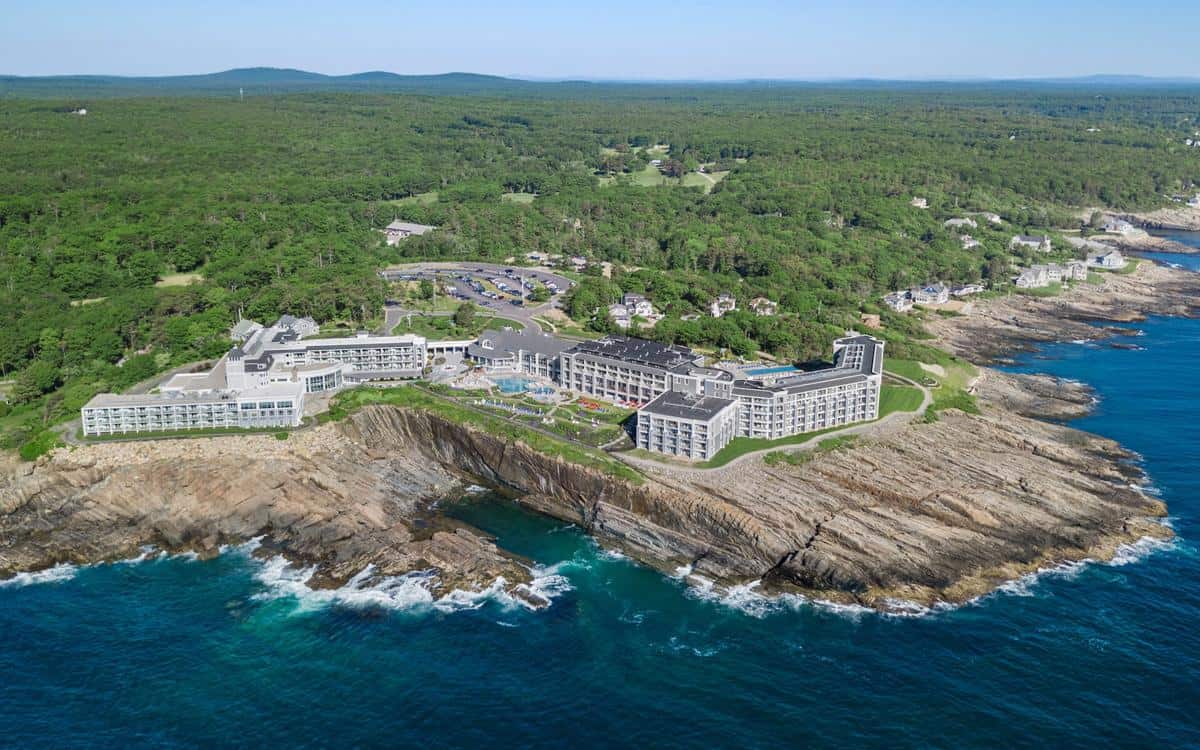 A historic 1872 resort perched on the rocky cliffs of Cape Neddick, Cliff House offers breathtaking views of crashing waves of the Atlantic Ocean. The recently redesigned resort offers 226 rooms in a contemporary style, many with water views and private terraces and four different dining options ranging from their signature restaurant, The Tiller, to the more casual Nubb's Lobster Shack. A full-service spa, infinity pool and extensive children's program make this resort a great bet for families.
Luxe Recess can offer many complimentary amenities and resort credits at the Cliff House if you would like help booking a Maine vacation.
Portland Area Hotels
Inn by the Sea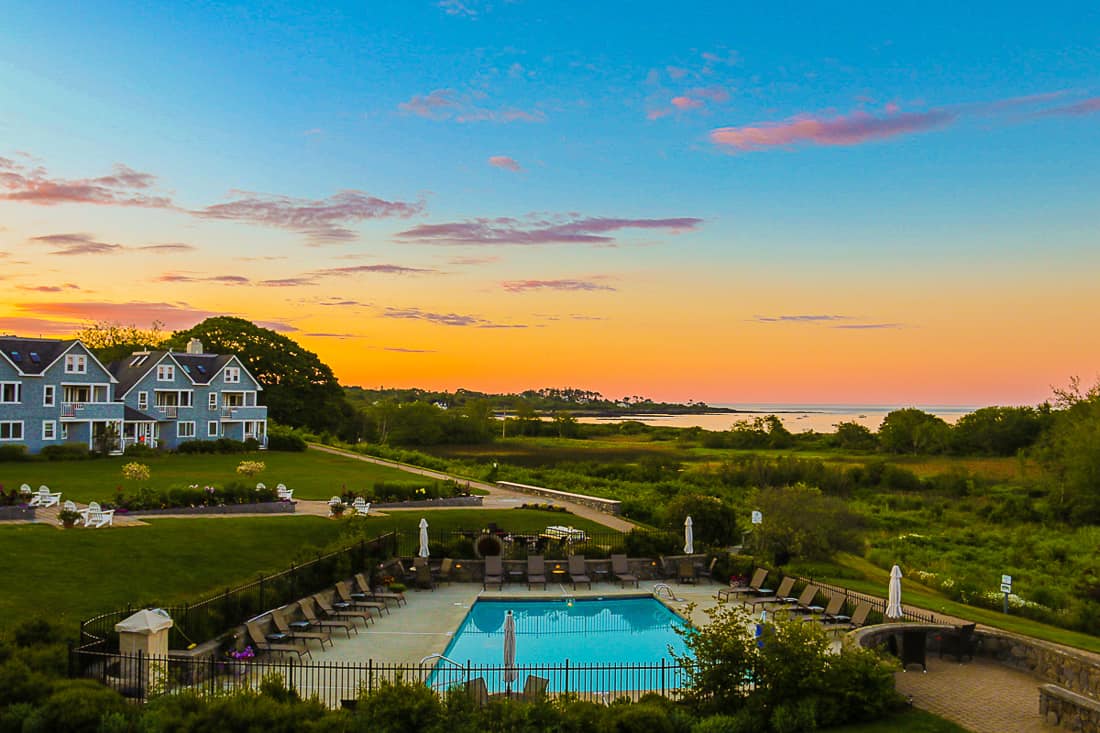 On a mile of sandy beaches a short drive to downtown Portland in Cape Elizabeth, the Inn by the Sea offers sixty-one guest rooms and spacious suites perfect for families. Beach suites include fully furnished kitchens and outdoor decks with private entrances and beach access. Ideally situated for easy drives to southern, mid-coast, and the Portland area, the Inn by the Sea is a tranquil, eco-conscious resort with gourmet dining and a full-service spa. Read our full review.
Luxe Recess can offer many complimentary amenities and resort credits at the Inn by the Sea if you would like help booking a Maine vacation.
Inn at Diamond Cove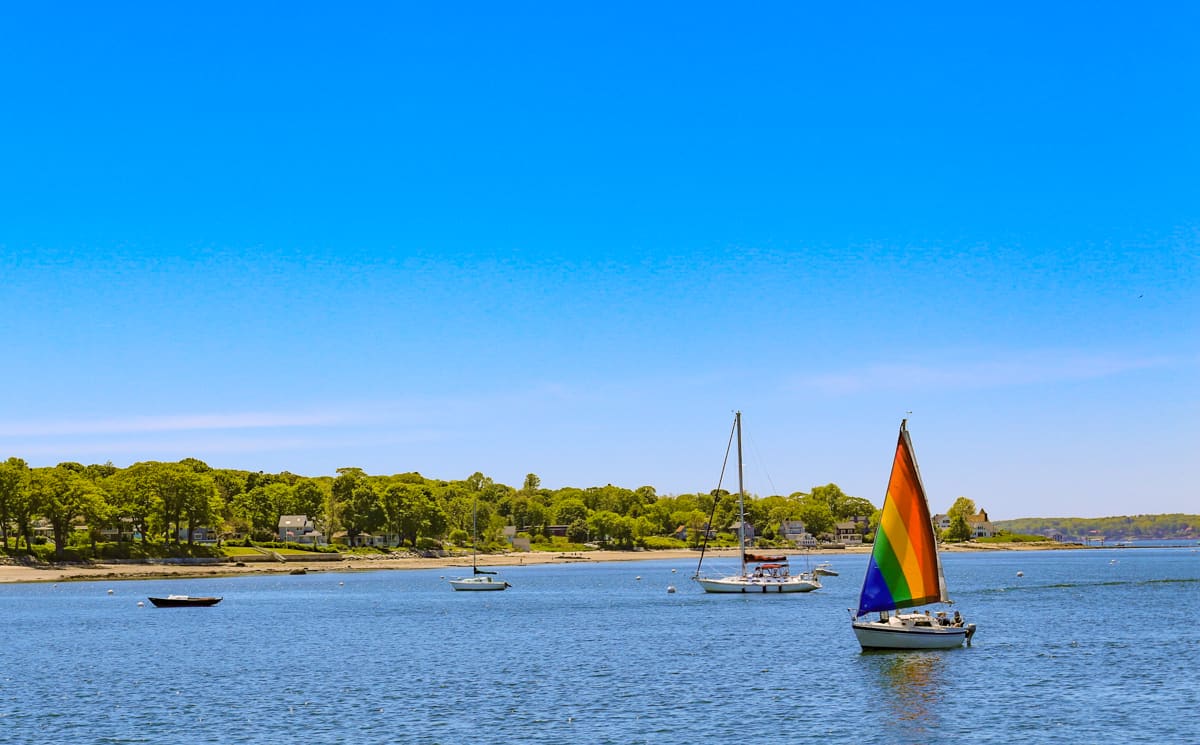 Located on Diamond Island just a short ferry ride from Portland, the Inn at Diamond Cove is a former military barracks converted to a luxury resort and condos. With four dining options and amenities like tennis courts, an outdoor pool, a yoga studio and fire pits, as well as the island's natural attractions, the Inn at Diamond Cove is a great retreat for active families. Read our full review.
Migis Lodge
A classic lake resort dating to 1916, Migis Lodge has been welcoming the same families for generations. With 35 cottages on 125 acres fronting Sebago Lake, this all-inclusive resort combines rustic luxury with old-fashioned charm. Waterskiing, fishing, sailing, and paddle boarding are some of the included activities, while dining includes outdoor lobster bakes, picnics and five-course meals at dinner. Time-honored traditions like a pre-dinner cocktail hour with dress code and weekly bingo prevail at this traditional resort. My teens and tweens loved every second of it.
Mid-coast Maine Resorts
Samoset Resort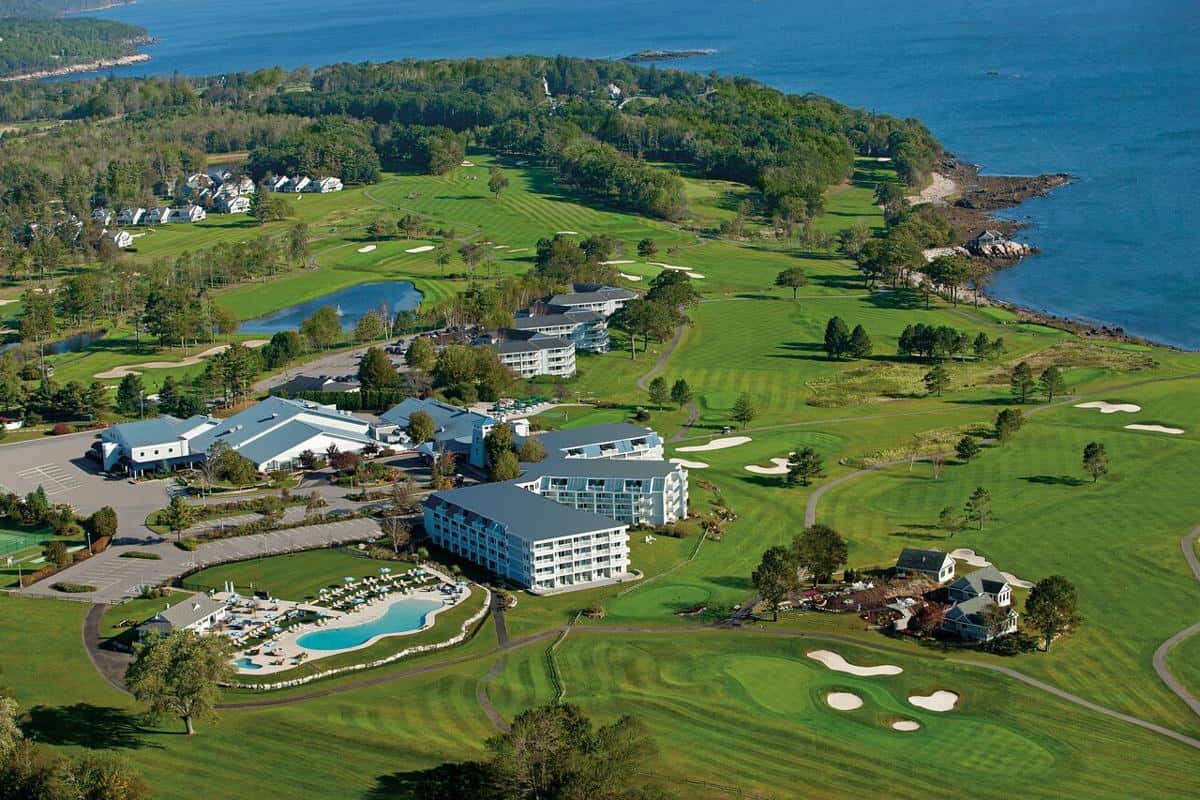 Located on 230 acres above Penobscot Bay in the town of Rockland, Samoset Resort is a full-service resort with amenities like a zero-entry pool, 18-hole golf course, tennis and spa. The perfect location for exploring mid-coast Maine and the nearby town of Camden, Samoset is consistently voted a family favorite.
Bar Harbor Area Hotels
Bar Harbor Inn and Spa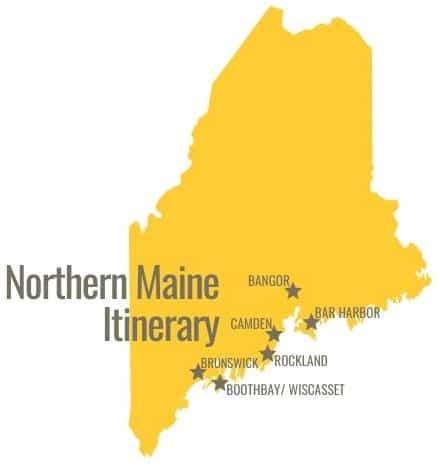 First built in 1887, the Bar Harbor Inn and Spa is a historic resort set on scenic Frenchman's Bay. Within walking distance of Bar Harbor's shops and restaurants, the Inn offers activities like yoga and cooking classes, as well as a full-service spa. Rooms are traditional and while some are in need of updating, the location can't be beat.
Terramor Outdoor Resort
If communion with nature is your ideal Maine vacation, then Terramor Outdoor Resort is the ultimate escape. This brand new eco resort offers one and two-bedroom glamping tents with private bathrooms, outdoor showers and personal fire pits, only minutes from downtown Bar Harbor and Acadia National Park. Other guests might bring the party, so some nights can be much louder than others.
What to see and do on your Maine Vacation
Twenty-five years worth of visits to the pine tree state, and I've narrowed my favorites to a few must-see coastal towns and sightseeing attractions that offer the spectacular scenery that Maine is famous for.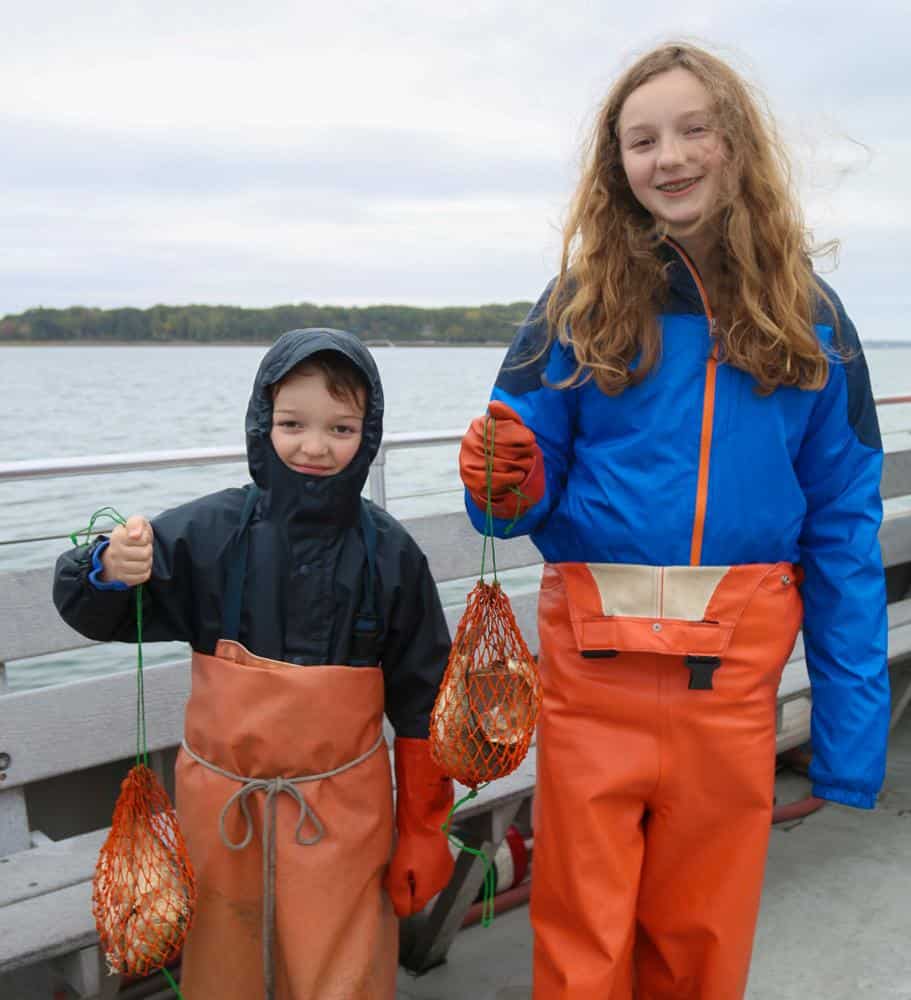 Kennebunkport
One of the southernmost coastal towns in Maine, Kennebunkport is a charming seaport teeming with upscale shopping, fine dining and luxury accommodation. Best known as the home of the Bush family compound, it's easy to see why they chose this picture-perfect town conveniently accessible to Boston and Portland. Be prepared for major crowds during peak summer weekends.
Portland Head Light
The oldest lighthouse in Maine, located just outside of Portland in Fort Williams Park, Portland Head Light is a must-visit destination when visiting southern Maine. With views overlooking Casco Bay out to islands, including Peaks Island, it is one of the most photographed lighthouses in the U.S on the coast of Maine
Portland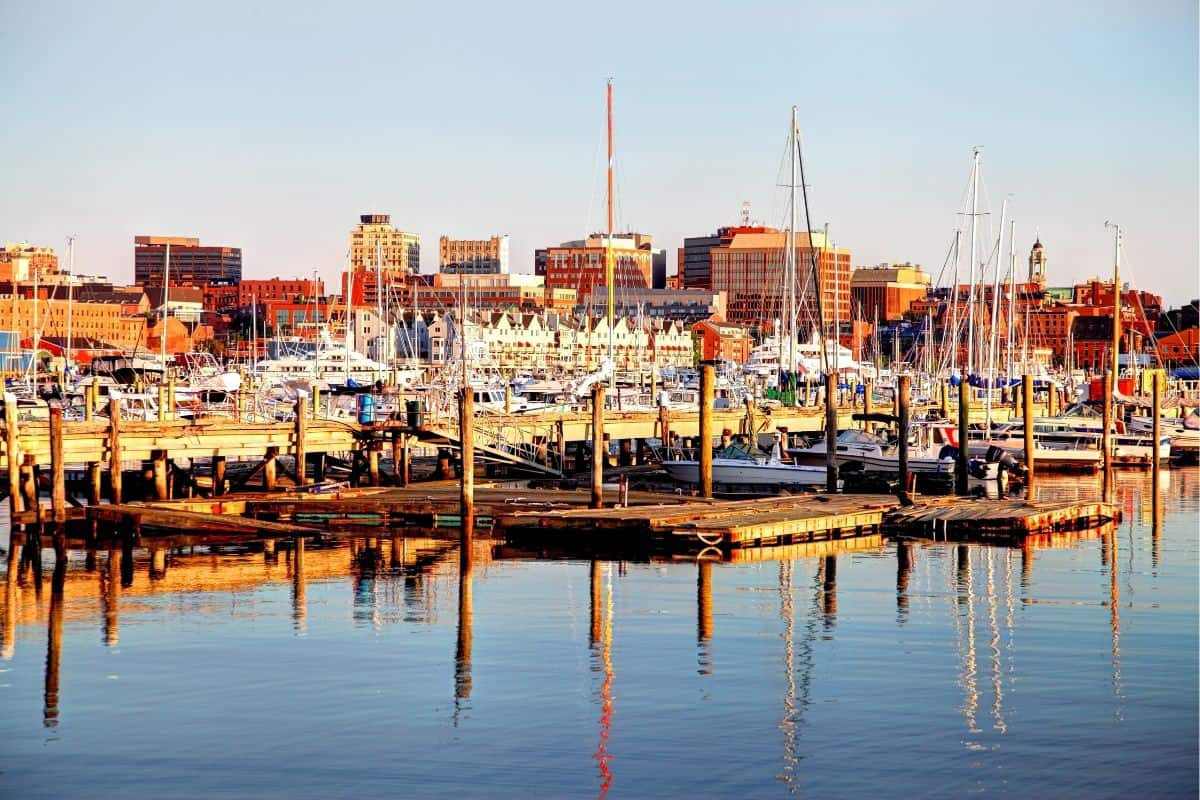 Once sleepy Portland is now a bustling seaport known for its hip culture, waterfront setting and award-winning dining. One of the original cities to introduce the farm-to-table movement, Portland has so many restaurants in the Old Port area that it's hard to choose. Take a ferry to nearby Peaks Island, go on a whale watching cruise, or spend the day shopping and eating your way through this vibrant city.
Wiscasset
Known as Maine's prettiest village, Wiscasset is a small town along Route 1 in mid-coast Maine that is full of charming boutiques, antique stores and waterside dining. It is also home to Maine's best lobster roll at Red's Eats.
Boothbay Harbor
Boothbay Harbor perfectly embodies the quintessential Maine waterfront village. Full of shops, restaurants and seafood joints, Boothbay offers plenty of Instagram worthy moments. Take a sail on a schooner, venture to a nearby island, or take the kids to the Maine State Aquarium just outside of town.
Camden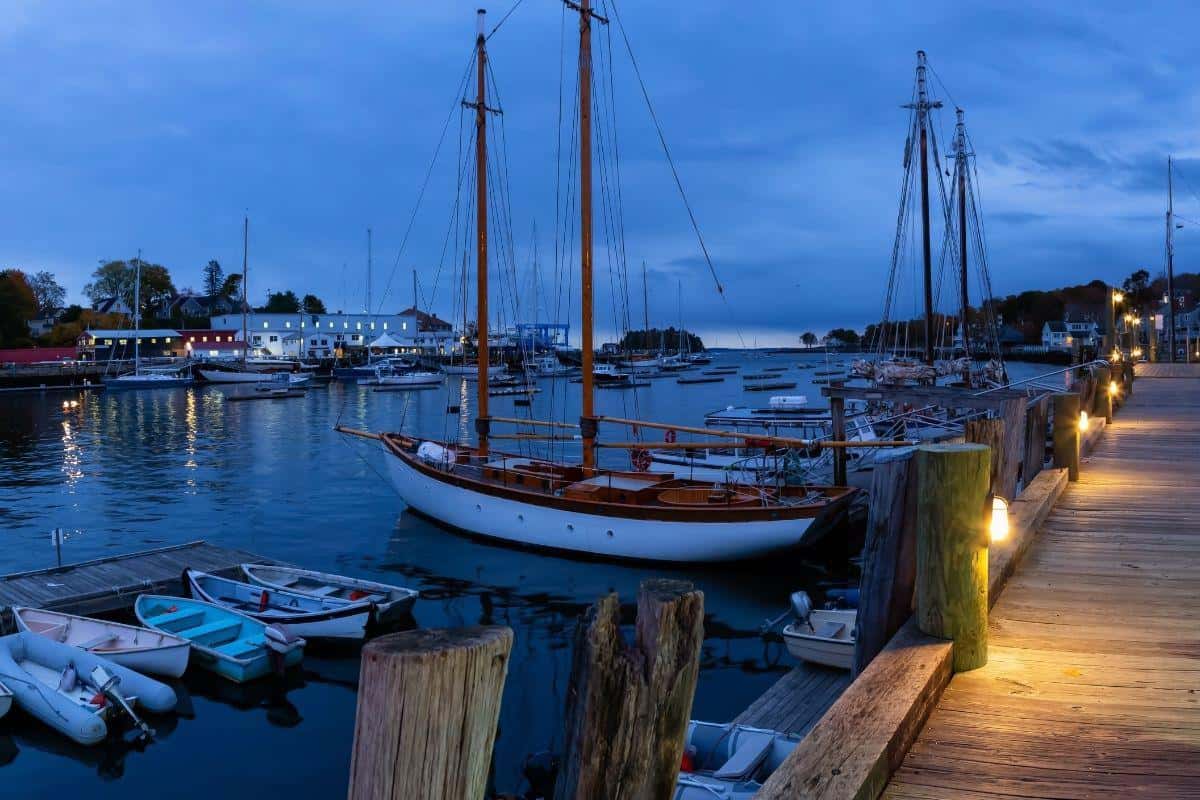 Camden offers the shopping, dining and outdoor pursuits of Bar Harbor, without the crowds. The hiking at Camden Hills State Park is great for all levels and a climb to the top of Mount Battie yields views of Penobscot Bay for miles. Rent a sea kayak from Maine Sport Outfitters to explore nearby coves and islands. A jaunt to nearby Rockland is worth it for art lovers to visit the Farnsworth Museum, which houses famous works by painters N.C., Andrew, and Jamie Wyeth.
Bar Harbor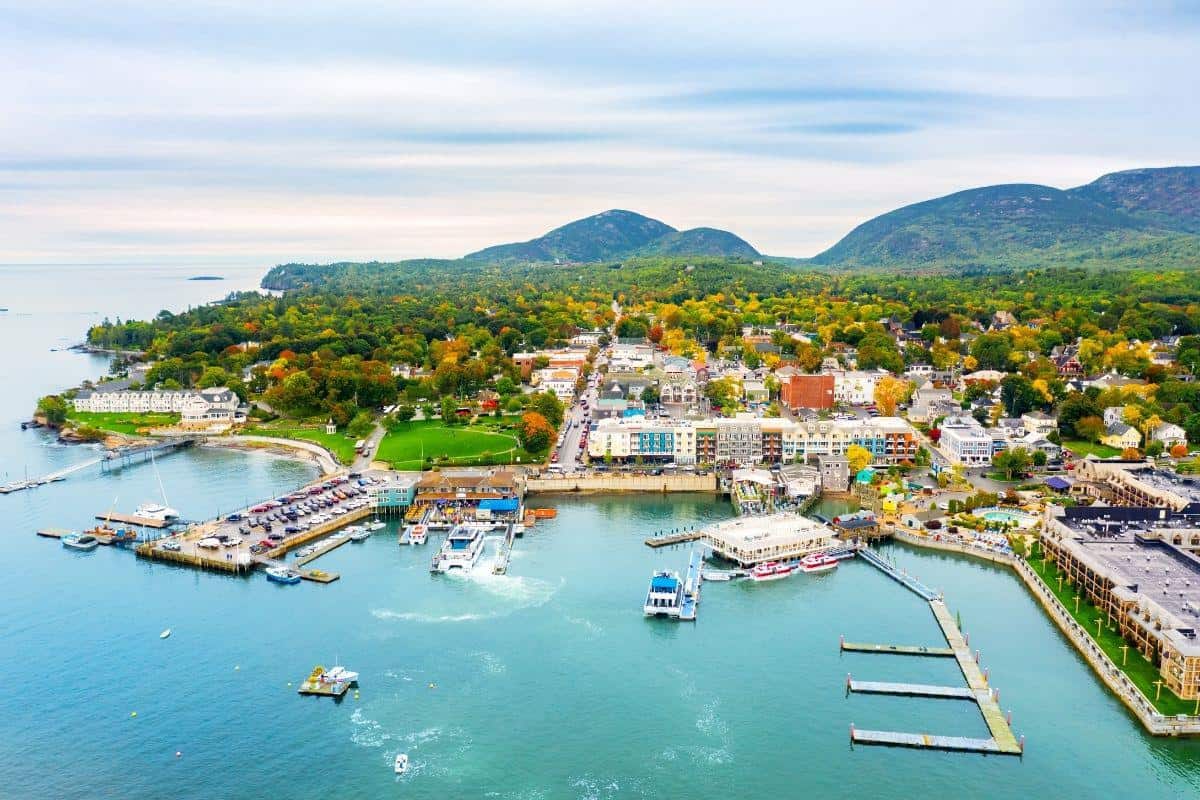 Once the summer home to Rockefellers and Fords, charming Bar Harbor combines upscale shopping and dining with laid back coastal quirkiness. The town's colorful clapboard storefronts along Main Street house great shopping and local seafood joints like Stewman's Lobster Pound. Picnic in Agamont Park, take a whale watching cruise or walk the 1.5 mile Shore Path along the coast that winds up downtown on Main Street. Crowds can be intense during peak summer months so plan accordingly.
Acadia National Park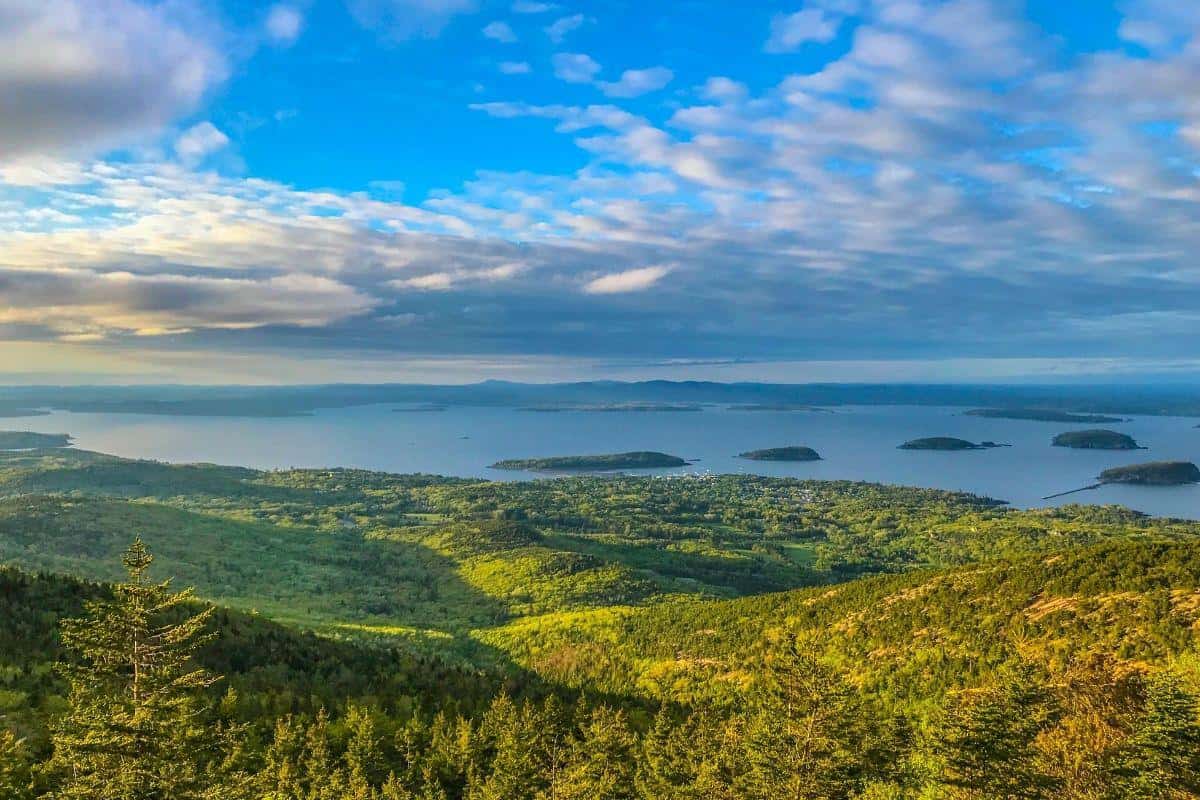 Encompassing 47,000 acres on Mt. Desert Island, Acadia National Park is an unspoiled landscape full of natural wonders and abundant wildlife. Cruise through Frenchman's Bay on a boat tour, experience the crashing waves at Thunder Hole, or take in a sunrise atop Cadillac Mountain, the tallest mountain on the North Atlantic seaboard.
Maine's Best Lobster Shacks and Seafood Joints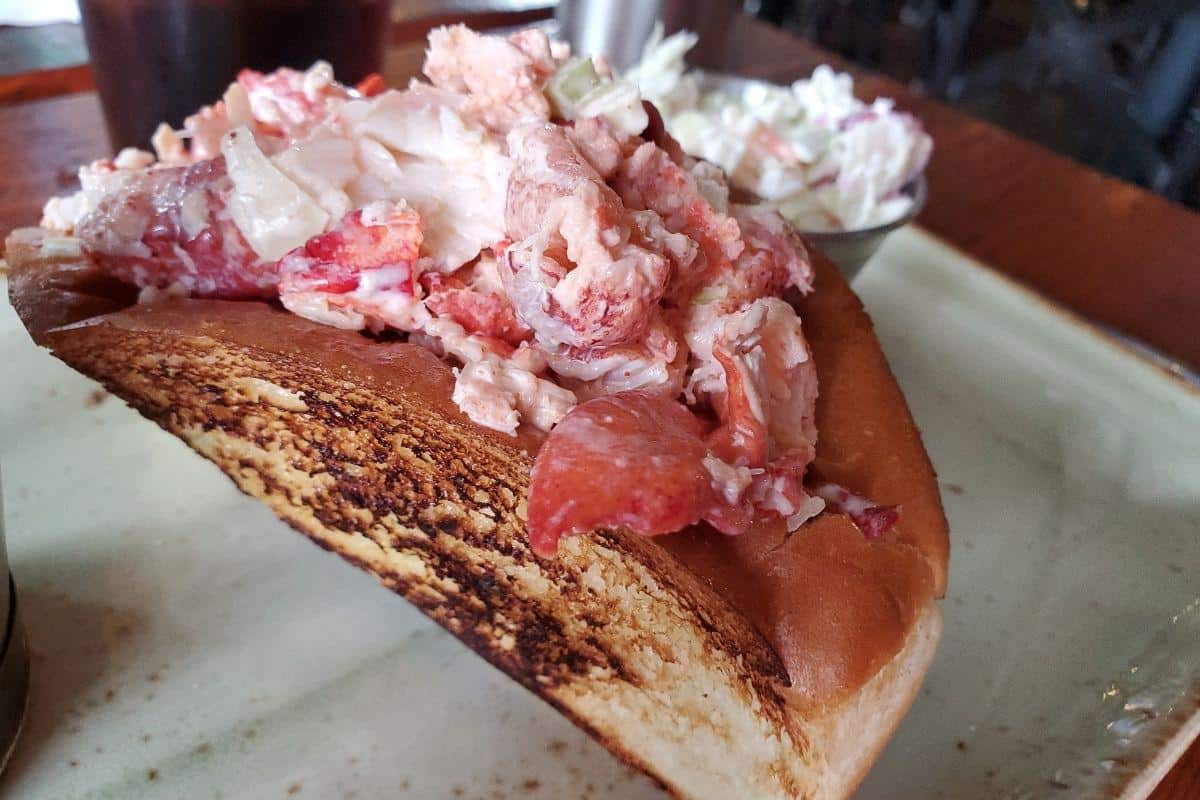 Maine is known for a lot of specialty foods: blueberry and whoopie pies, grape nut pudding and crunchy fried hot dogs, but none are as famous as the crustacean specialty that can be found in every town in the state: lobster. Whether you want to crack a whole lobster or tuck into some deep-fried seafood, these roadside shacks and restaurants are some of our favorites.
Bob's Clam Hut
If you can barely wait until you're over the Maine border to sink your teeth into a lobster roll, stop by Bob's Clam Shack in Kittery. Don't be discouraged by the lines at Bob's Clam Hut. Orders move fast and the reward is worth it. The lobster roll is loaded with huge chunks of meat in a buttery roll, while the whole belly clams are lightly breaded, crunchy and as fresh as it gets.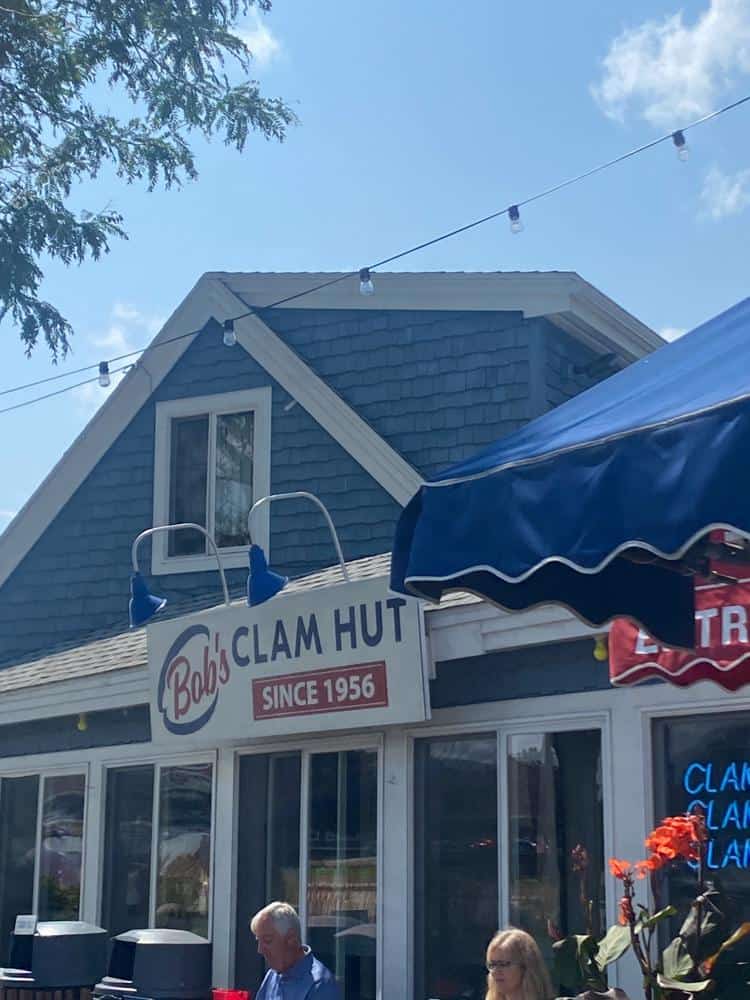 Bite Into Maine
This small business started as a food truck and now has three locations throughout Maine. The original (and best in our opinion) location remains inside of Fort Williams Park near the Portland Head Light. Grab a meaty lobster roll chock full of tail and claw meat, and park yourself at a picnic table overlooking Casco Bay for one of the most scenic and tasty seaside meals you'll ever eat.
Fat Boy
Along Route 1 just north of Brunswick lies Fat Boy, one of the last remaining 1950's drive-up eateries. The lobster roll is mayonnaise-based and nestled in a crunchy buttered roll, but it's the fried clams and homemade frappes (milkshakes) that keep customers returning to this nostalgic spot.
Cook's Lobster House
For an authentic Maine lobster house experience, drive out to Cook's on Bailey Island near Harpswell. Grab a seat in a wooden booth, tie on a lobster bib, crack into a whole lobster and enjoy the spectacular sunset unfolding before you. You're a true Mainer now.
Five Islands Lobster Co.
A real working lobster shack situated on an active fishing wharf in Georgetown, Five Islands Lobster Co. is about as fresh as it gets. Whole lobsters are served on trays and diners sit on picnic tables overlooking Sheepscot Bay. Five Islands also serves fried haddock, shrimp and clams named by Down East magazine as 'the best fried clams in the state.'
Red's Eats
Let's be honest: the lines at Red's Eats are long. Really long. It's not unusual to wait in line for an hour in August, the crowds snaking behind the building and along Route 1. But one bite into a Red's lobster roll—each one containing an entire lobster worth of meat—and you'll understand why this is consistently voted the best lobster roll in Maine.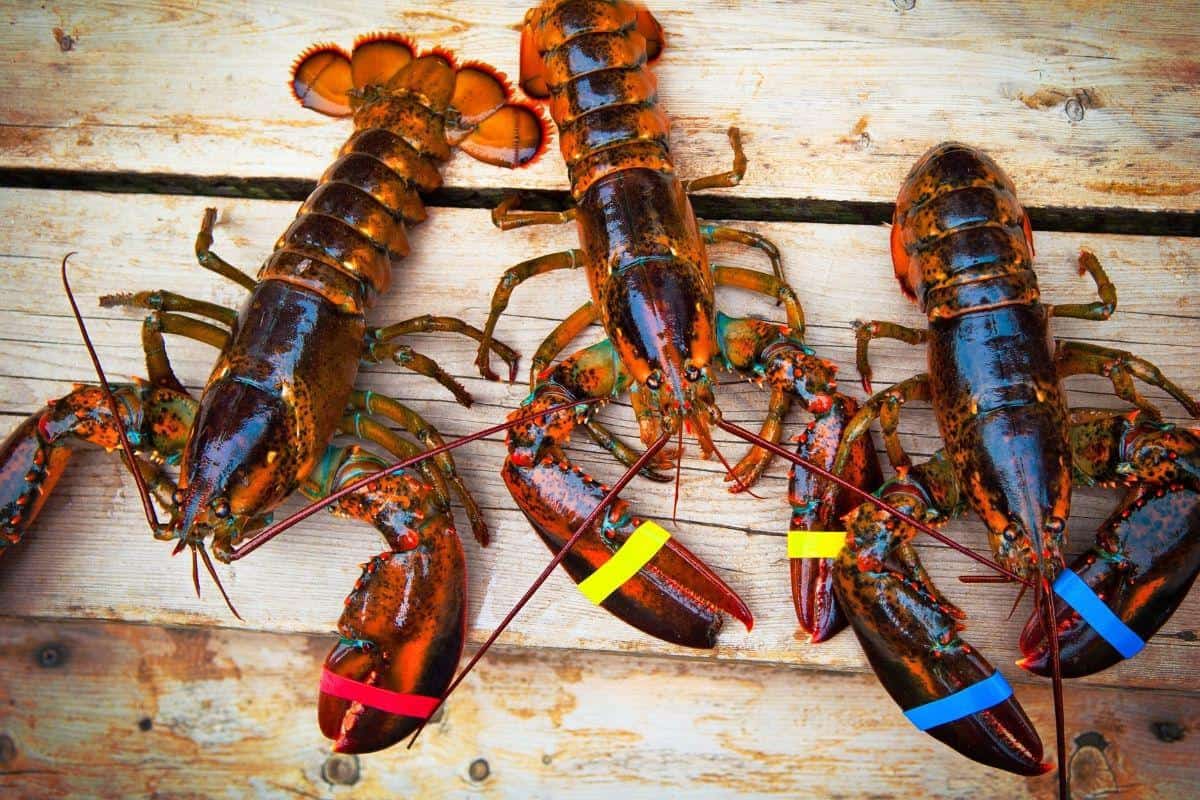 Charlotte's Legendary Lobster Pound
Formerly known as Sawyer's Lobster Pound, Charlotte's is a 1950's style lobster pound on the side of the road in Southwest Harbor, near Acadia. Offering unique eats like blueberry bread pudding and lobster grilled cheese, Charlotte's sells fresh buttery lobster rolls that will set you back a pretty penny, but the fun atmosphere and quirky vibe make up for it.