Approaching an island resort by boat has an element of intrigue that can't be matched— even by the most picturesque, winding road.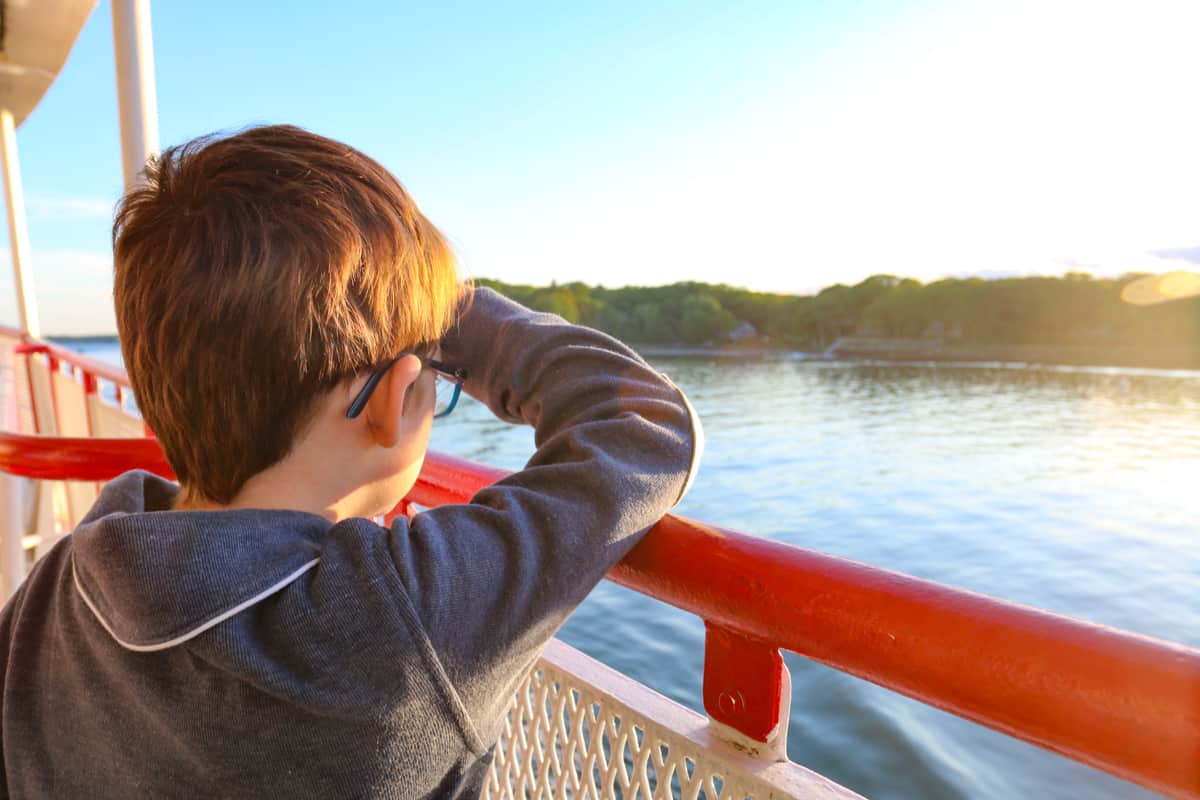 The Casco Bay island ferry ride makes most little stresses melt away before the Inn at Diamond Cove's slow reveal. Hotel transfer by boat and then golf cart is sure to please.
Guests of the Inn can valet park their cars directly across the street from the wharf. Here is the ferry schedule.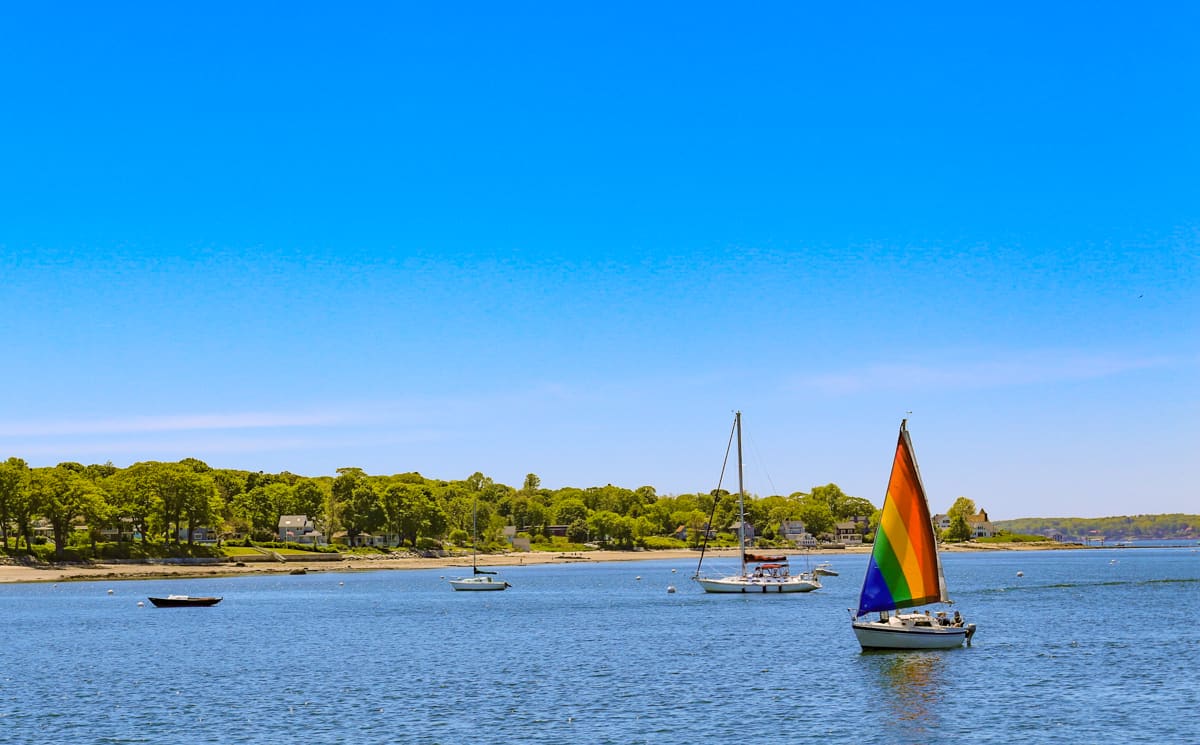 How to Get to The Inn at Diamond Cove?
Diamond Cove takes up the northern half of Great Diamond Island in Casco Bay. It's just under two miles from the Portland, Maine wharfs.
But the distance feels much greater than that. A family seeking a vacation that focuses more on the moment and less on the scheduled will be rewarded with the simple beauty of the Casco Bay islands.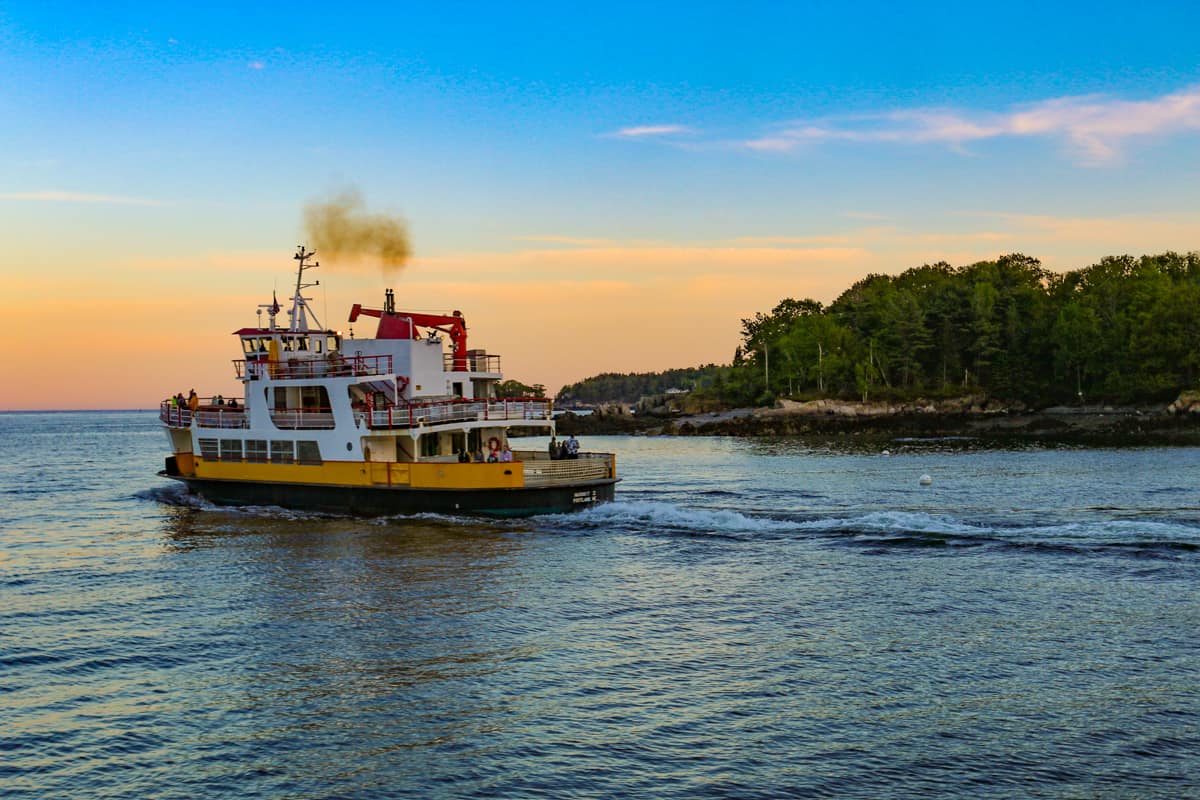 Some of the most popular Maine islands to visit are filled with vacation homes and small inns like nearby Peaks Island. But not all of these New England islands have full-service resorts.
Diamond Cove, the collective term for the inn and the surrounding condo association, boasts three restaurants popular with residents, inn guests, and those that dock at the marina.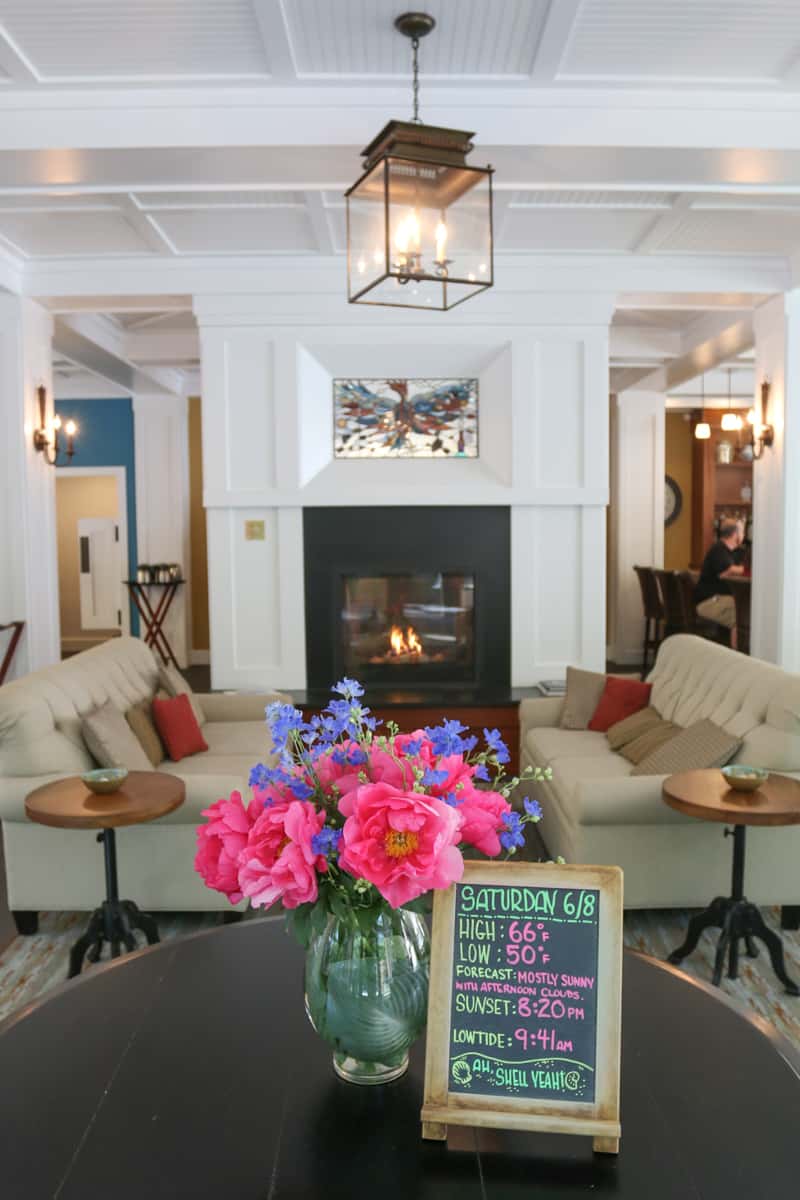 A Car-Free Island With History
The primary modes of transportation for this car-free island are golf carts and bicycles. Traveling the few and narrow roads within the former military base known as Fort McKinley, visitors pass a variety of buildings and bunkers. Some of these date back to the earliest years of the Fort in 1890. Much of it feels unchanged since it was an active base in both World Wars.
JOIN OUR LUXURY HOTELS & RESORTS FOR FAMILIES, A FACEBOOK GROUP FOR SEEKING ADVICE AND INSPIRATION FOR THE BEST LUXURY FAMILY BREAKS.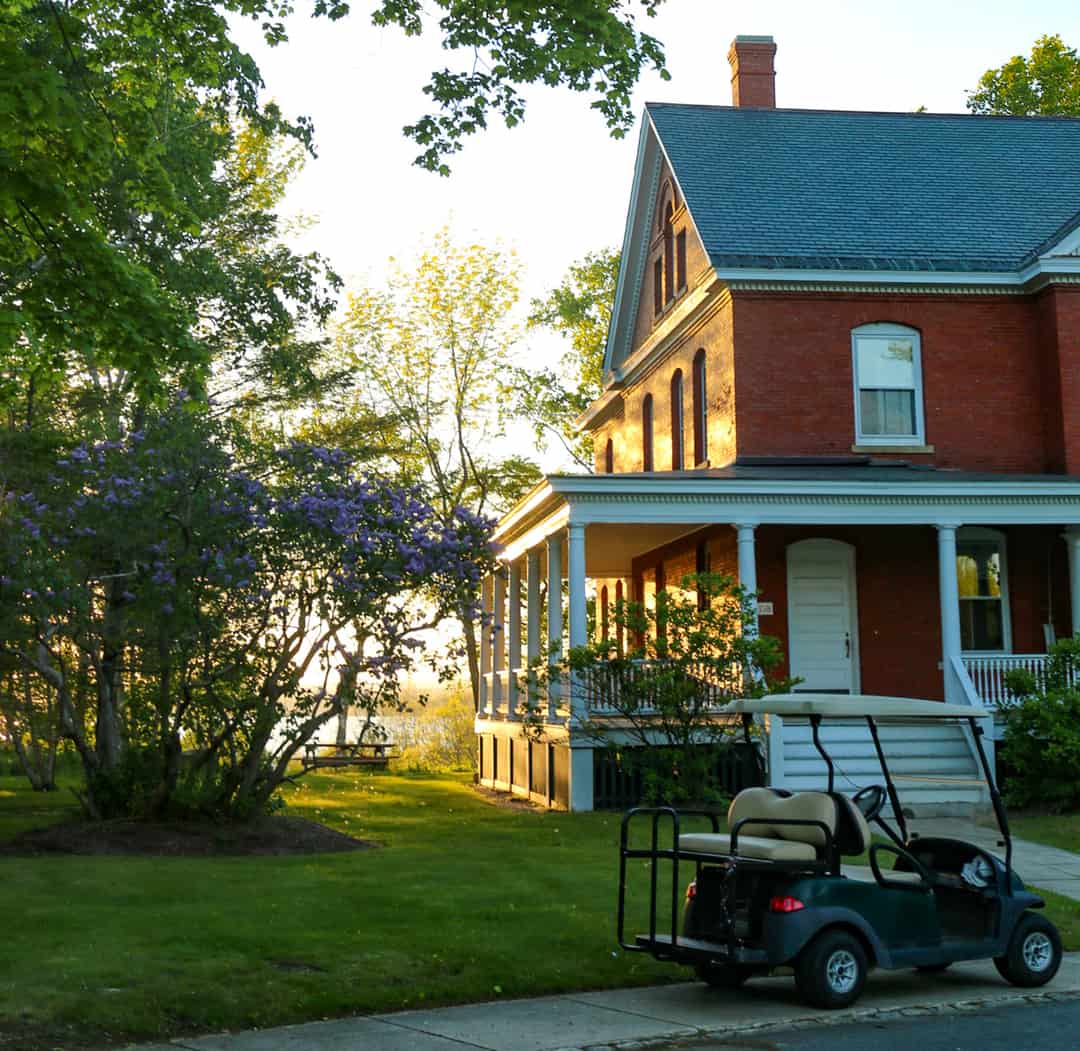 New England's role in World War II
You may ask what role an island in Maine played in World War II, because we sure did. One can't help but look around Great Diamond Island and see what a desirable station Fort McKinley must have been during the second World War. Compared to the Pacific or European theaters, this was clearly a most coveted post reserved for those who knew the right people.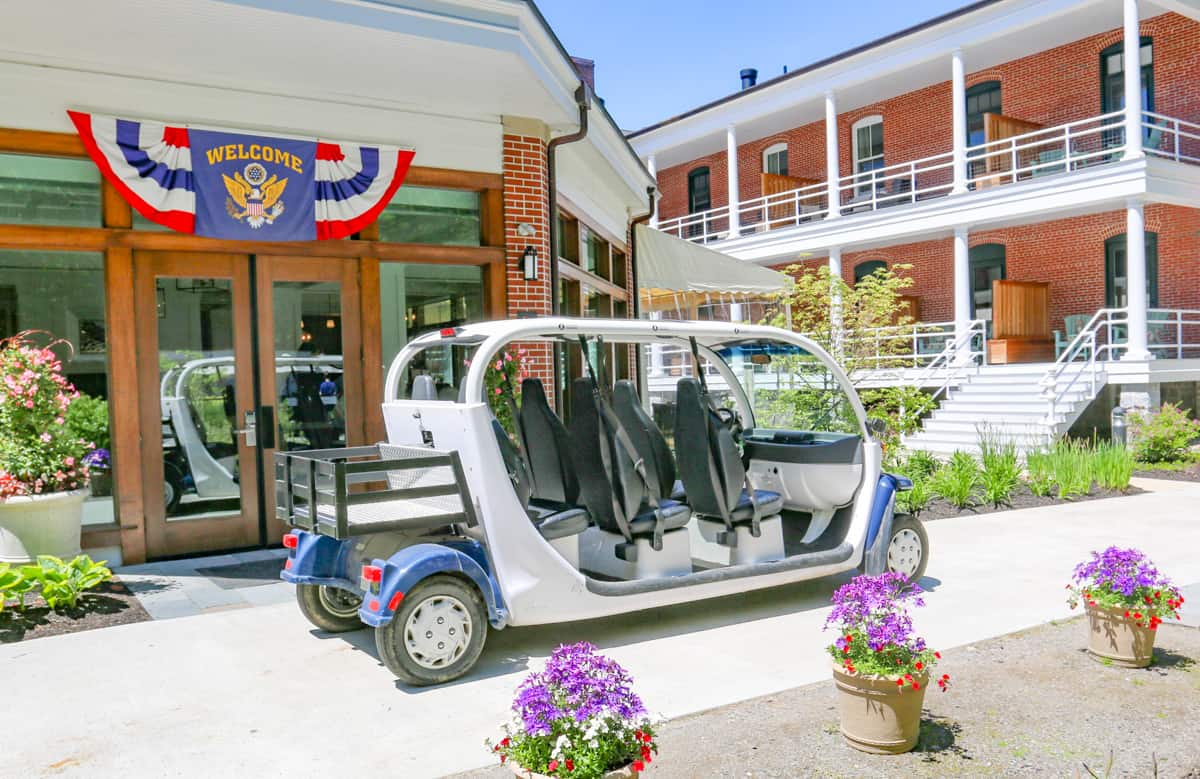 And while that may be true, we learned, upon further research, that German U-boats came quite close to American soil. Determined to destroy shipping vessels traveling between the US and Allied forces in Europe, more lives were lost by German U-boats than from the attack on Pearl Harbor.
When World War II was over, four German U-boats located near US shores surrendered at the Portsmouth, New Hampshire naval base, just miles away.
Fires and Phoenixes
The inn itself, however, is four years young. A fire in 2014 burned the entire structure to the ground with the exception of one brick wall just off of the lobby. Guests will notice a stained glass phoenix above the lobby fire place.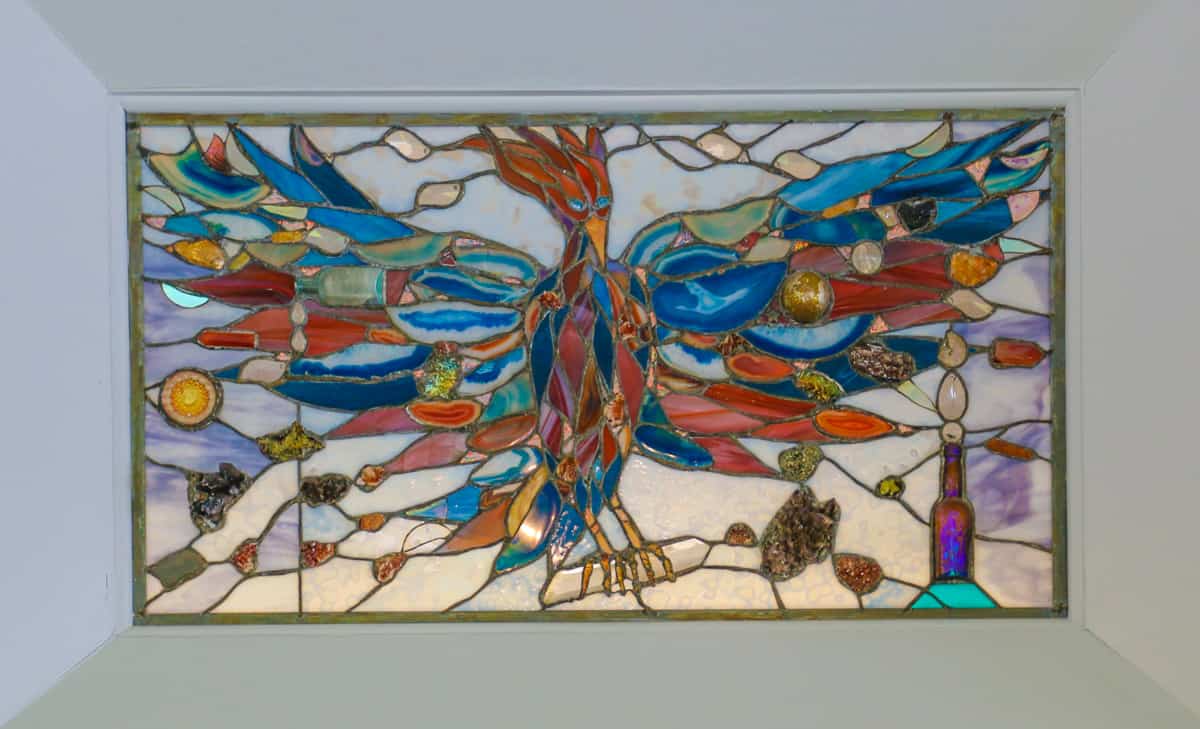 The resort opened its doors in 2015 with forty-four guest rooms and suites. The Inn's primary building is two stories, constructed to blend in with the brick facades of the original structures. At their peak, the current condos of Diamond Cove housed nearly 1,000 military personnel.
Family Rooms at the Inn at Diamond Cove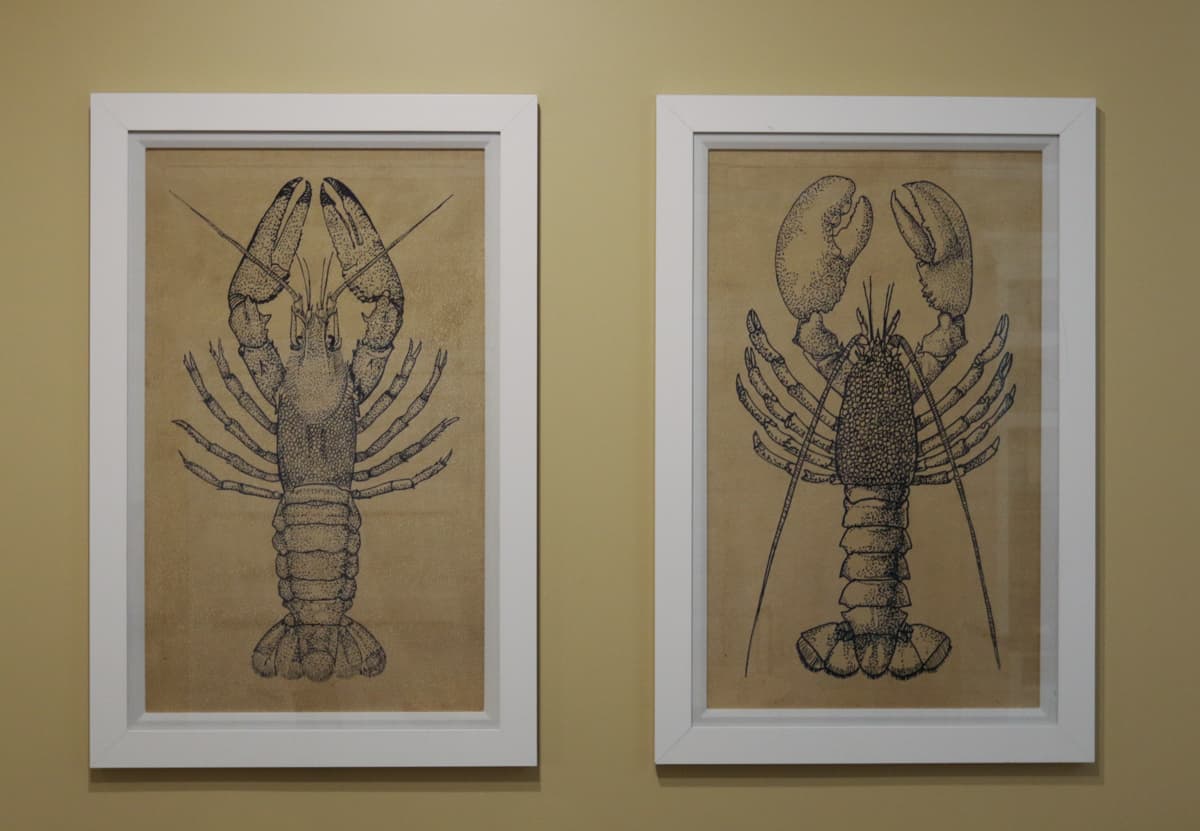 Our suite was spread over two floors with a living room, kitchen, and two bedrooms and bathrooms below in the basement level.
The kitchen included a sink, mini fridge, two-top stove, dishwasher and microwave. Just be aware that any cooking will need to be done with food purchased and brought over on the ferry. The very modest general store on the island housed snack foods, eggs, bacon, ice cream, but little else.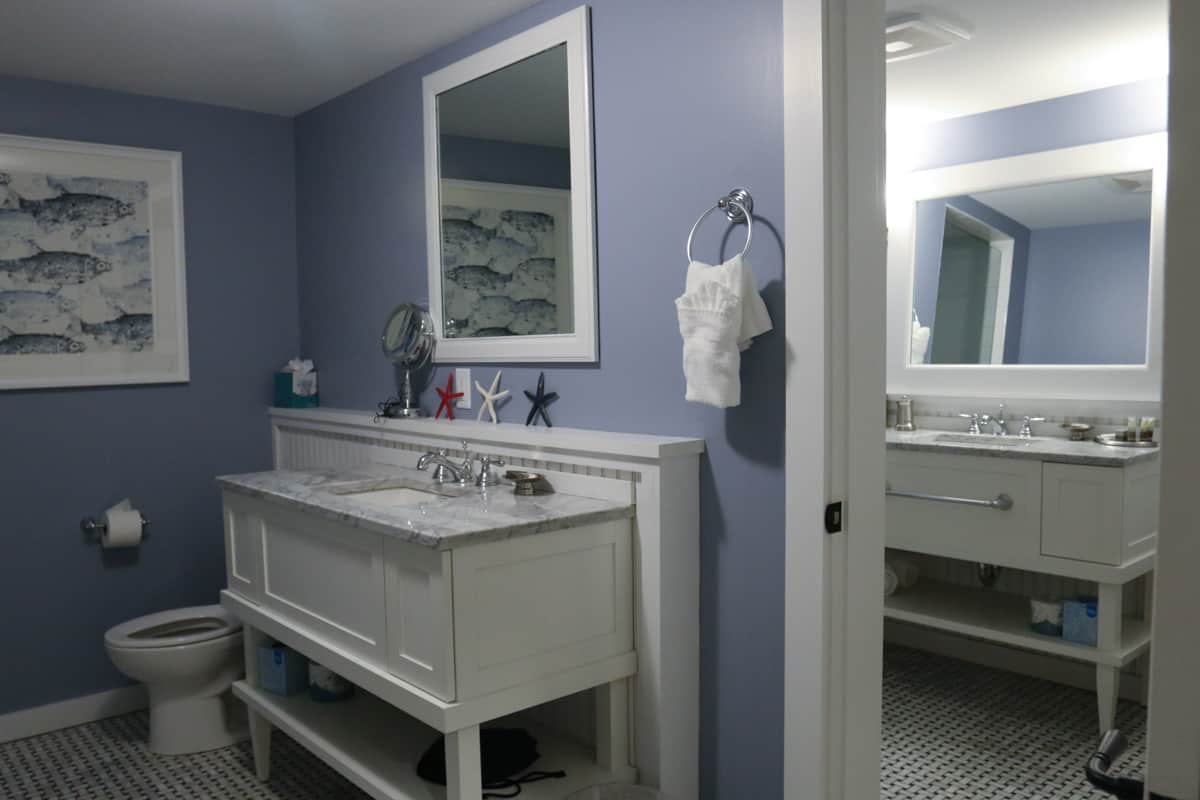 Three televisions dotted our suite and the Inn's Wi-Fi was excellent; additional touches included a fireplace, and very comfortable queen-size beds in each bedroom.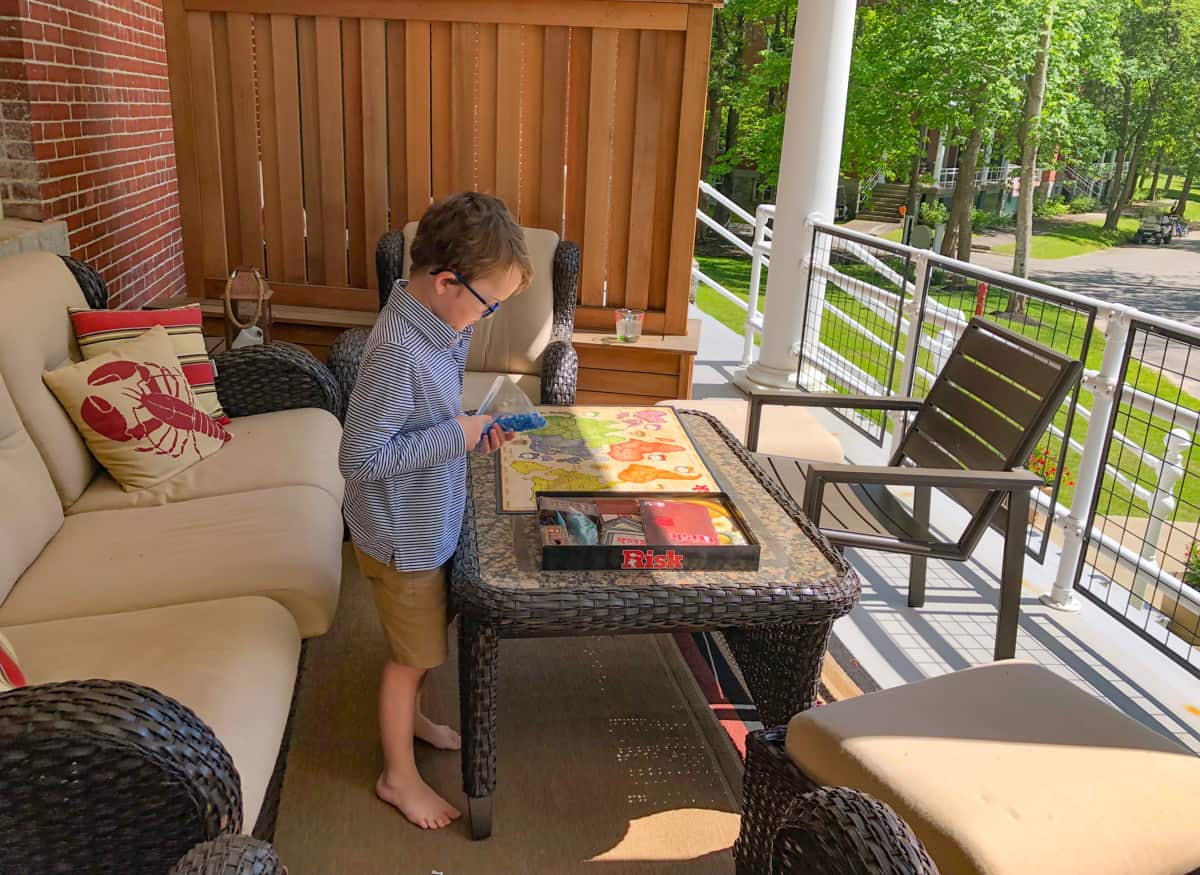 A highlight was the direct access to the communal porch that was shared with adjacent suites. Tasteful screens afford some privacy, if sought. Comfortable chairs and a glass table offered a nice place to view the surrounding property or play a board game. The lobby keeps a collection of games including Parcheesi, Scrabble, Jenga, and Checkers.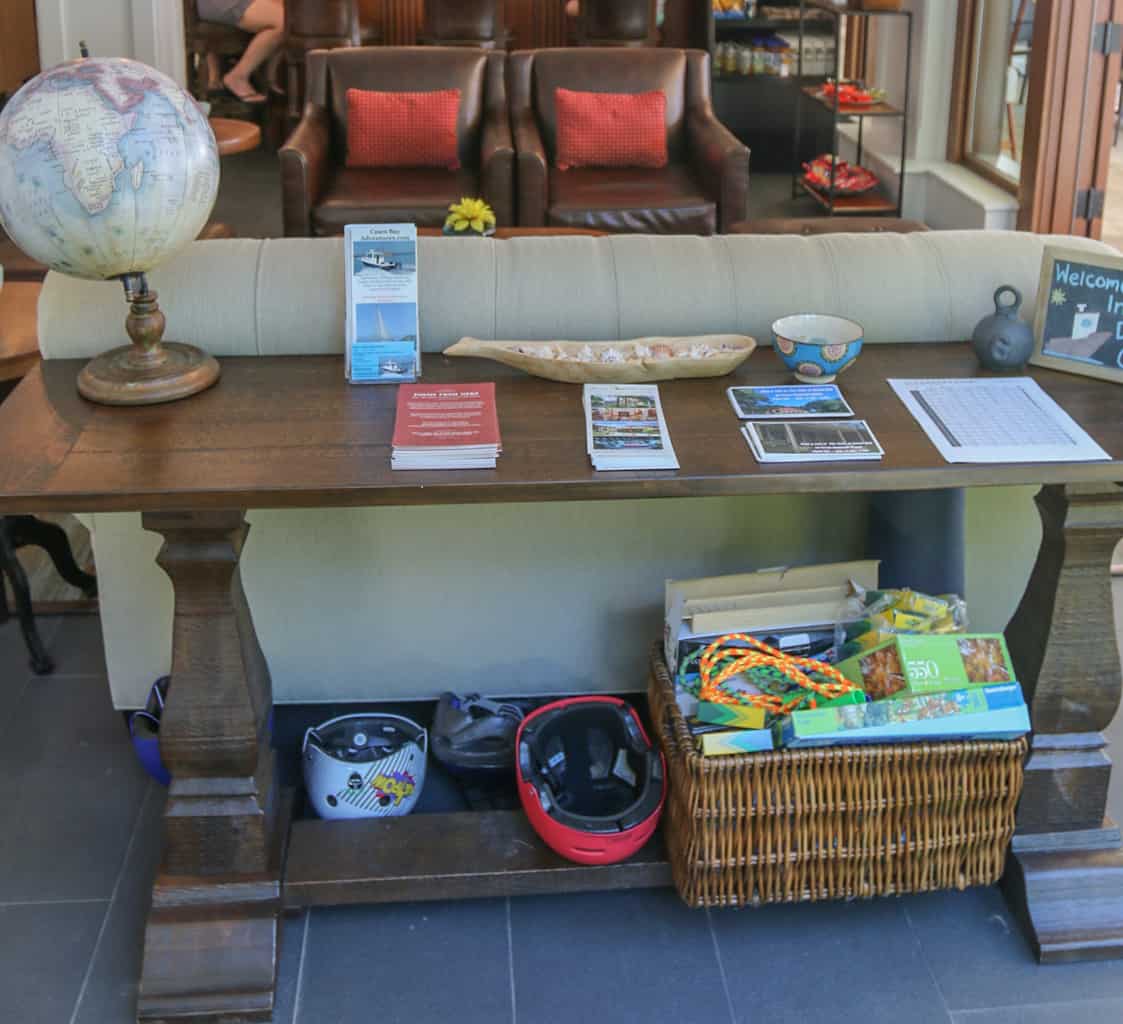 Dining at the Inn at Diamond Cove
I'll just say that starting the day at the inn was a pleasure because the hotel does breakfast flawlessly. You would think most hotels can manage a good omelette, but it isn't true. I looked forward to my perfect omelette each morning. Every breakfast dish we tasted was strong.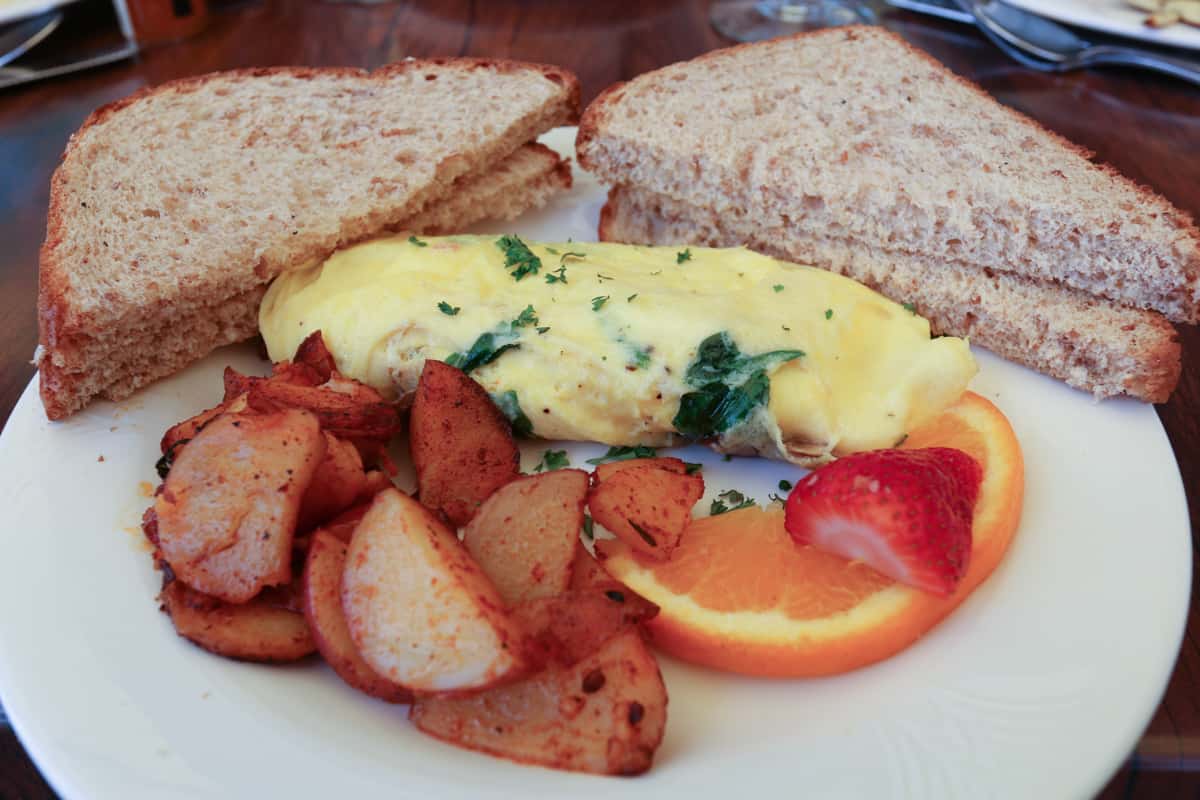 At lunch and dinner, The Inn At Diamond Cove menu features solid staples: pastas, pizzas, burgers, lobster rolls, and excellent desserts.
Diamond's Edge Restaurant
On an island, dining options are few, but the most celebrated reservation is Diamond's Edge. Many will dock for a meal at this upscale restaurant.
Maine crab cakes, fluke crudo with caviar, lobster mashed potatoes, and steaks are some of the highlights we enjoyed on the dinner menu before strawberry shortcake.
Resort Activities at the Inn at Diamond Cove
Families with very young children can keep the little ones entertained with the swimming pool and a top-notch playground. Really. My son said this was the best playground structure he has ever enjoyed.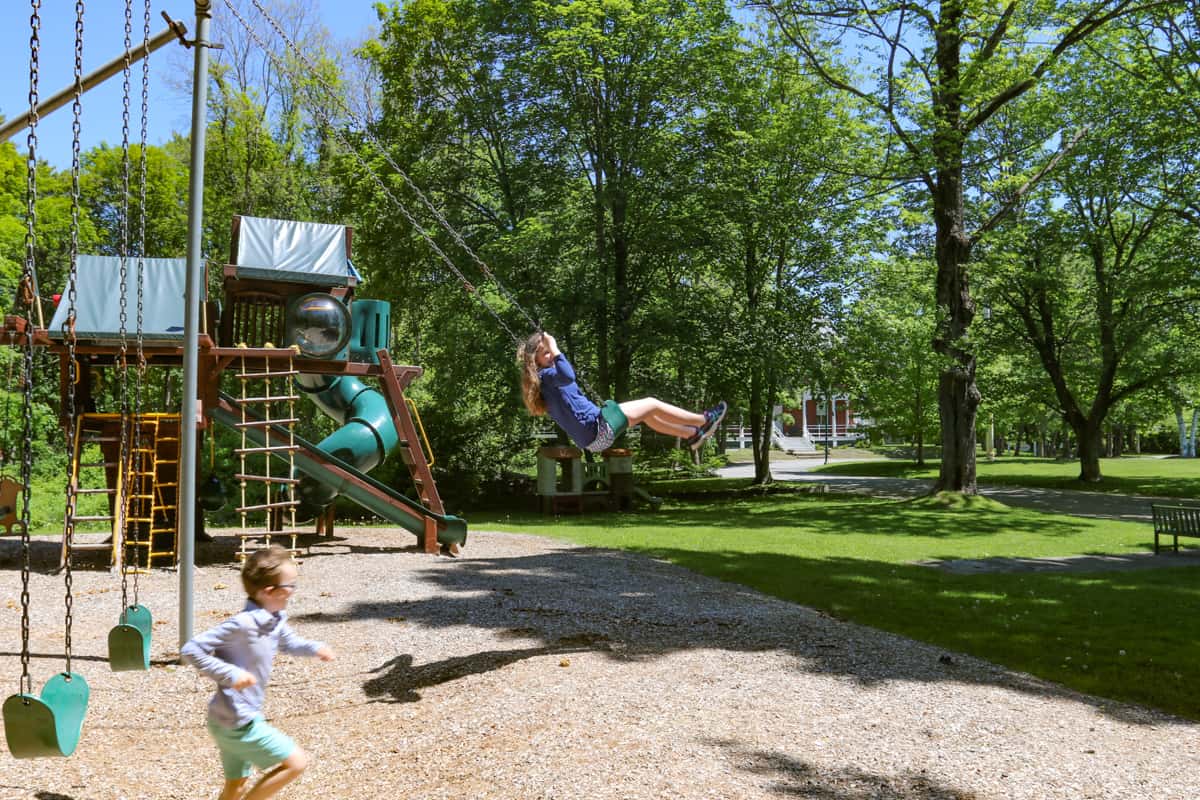 Older children can bike the island, but parents and grandparents can pull pint-sized visitors in the resort's red wagon. Back at the Inn we enjoyed a game of croquet and a swim in the pool and hot tub.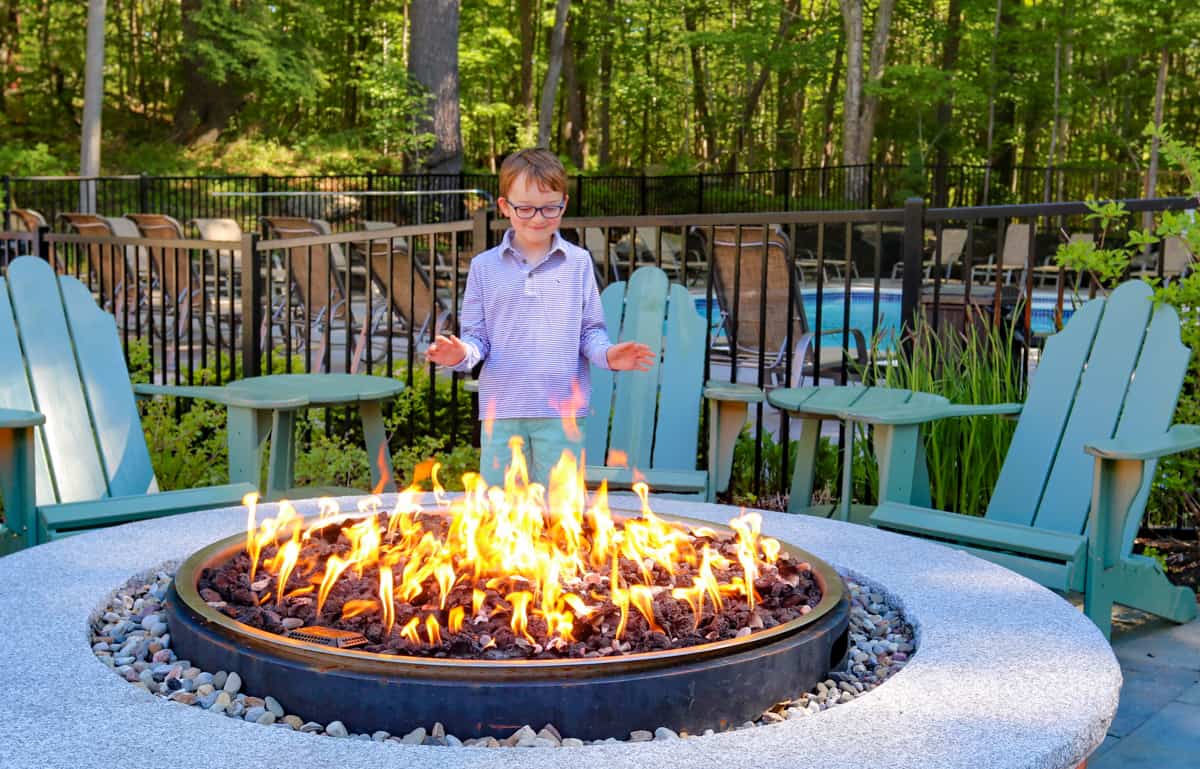 The recreation center on the island that entertained soldiers still has the original two-lane bowling alley for guests. It's certainly not glamorous, but the pool table, ping-pong, and classic 80s video games like Pac-Man and Dig Dug kept us happy.
There's a full-sized basketball court and a fitness room. The lending library of books entertained us for a while, too. It was like opening a time capsule of summer bestsellers from the past few decades.
Exploring the Beaches and Great Diamond Island
The real star, however, of Diamond Cove is its land and the sea that surrounds it. We spent time at Indian Cove Beach and Diamond Cove Beach while our kids enjoyed combing the sand for sea glass. Our early June visit meant water too cool for swimming, but the waveless shores offer a safe place for children to enter the ocean during warmer weather.
On the east side of the island, the artillery batteries, constructed to thwart an invasion that never came, are long abandoned and closed to explorers due to safety concerns.
The concrete installations are fascinating to observe as you walk by, vegetation growing over every inch of them; a remarkable contrast to their original intent.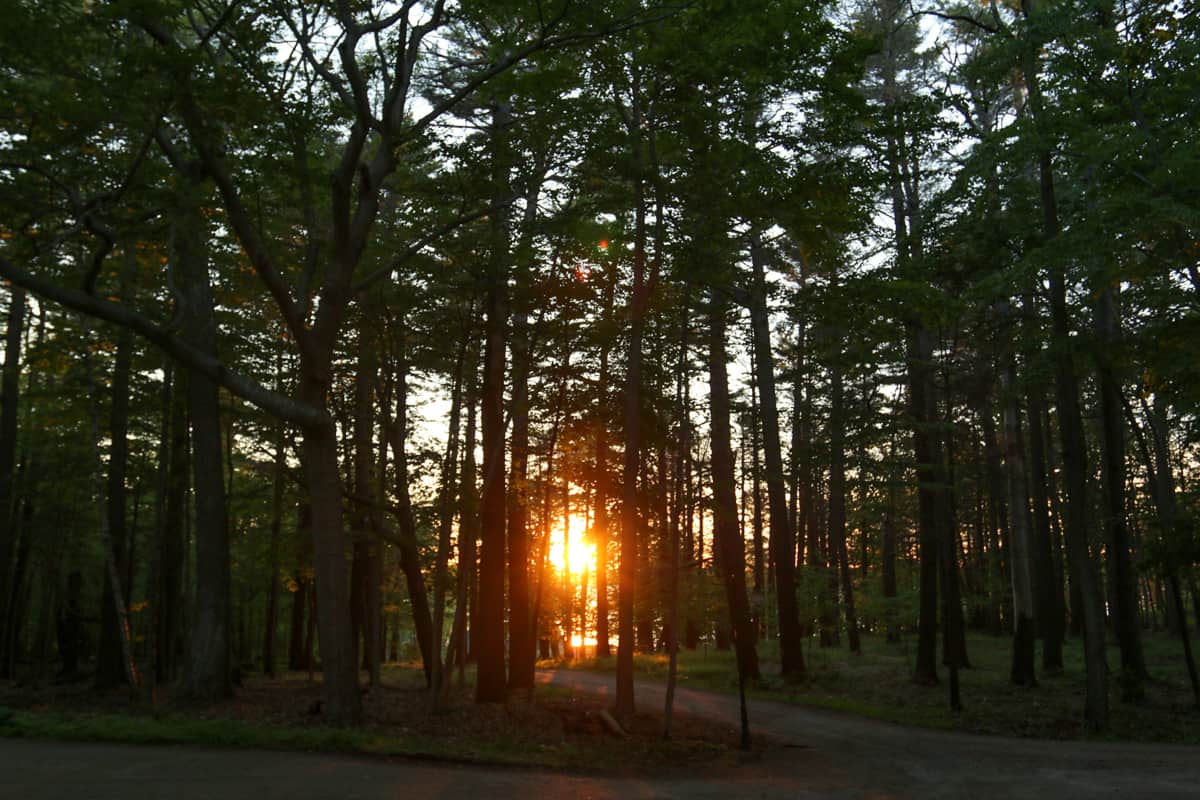 Sunsets are big on the island, and there is a special place, popular for looking west at the end of the day. The Inn staff will escort you there by golf cart and watch it with you.
Who should go to Inn at Diamond Cove?
I kept thinking how amazing this place would be if I had a baby or a toddler who took slow walks to discover every detail in her path. It's an ideal vacation for that age. It's slow and calm, and perfect for parents who seek rest.
Personally, I would want to return with groceries to take advantage of the kitchen and bring a few friends and their families. Our children are active now, and more kids would help them stay entertained longer than a weekend.
My husband thought this vacation was paradise. He found the scenery lovely, the food delicious, and the remoteness delightful. We found the history of the resort and island fascinating, and both my husband and I were brushing up on our World War II history throughout our stay and on the ferry ride back.
There's no other resort like it in the Casco Bay islands or New England.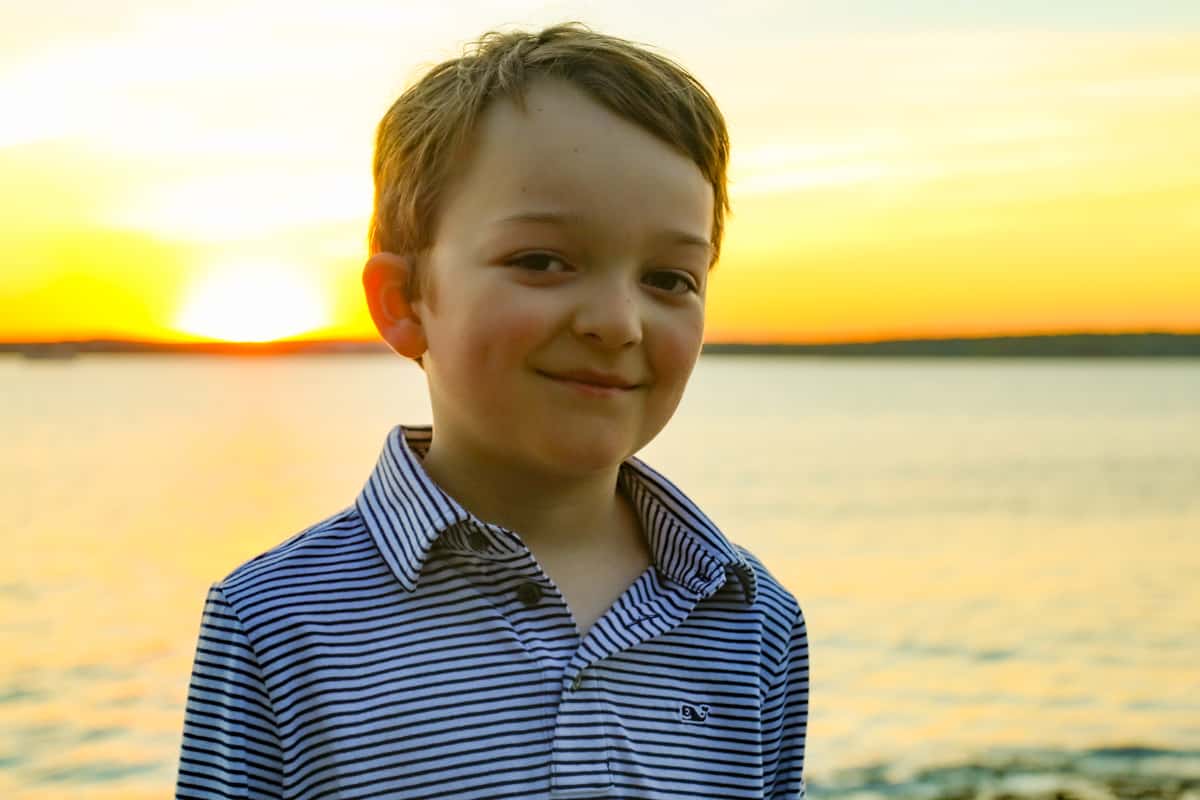 Thank you, Vineyard Vines
Thank you to Vineyard Vines for dressing the kids in their durable and comfortable summer clothes. On the way back from gathering sea glass, my son covered his shorts in mud. I scrubbed them back to new, and the fabric held up perfectly.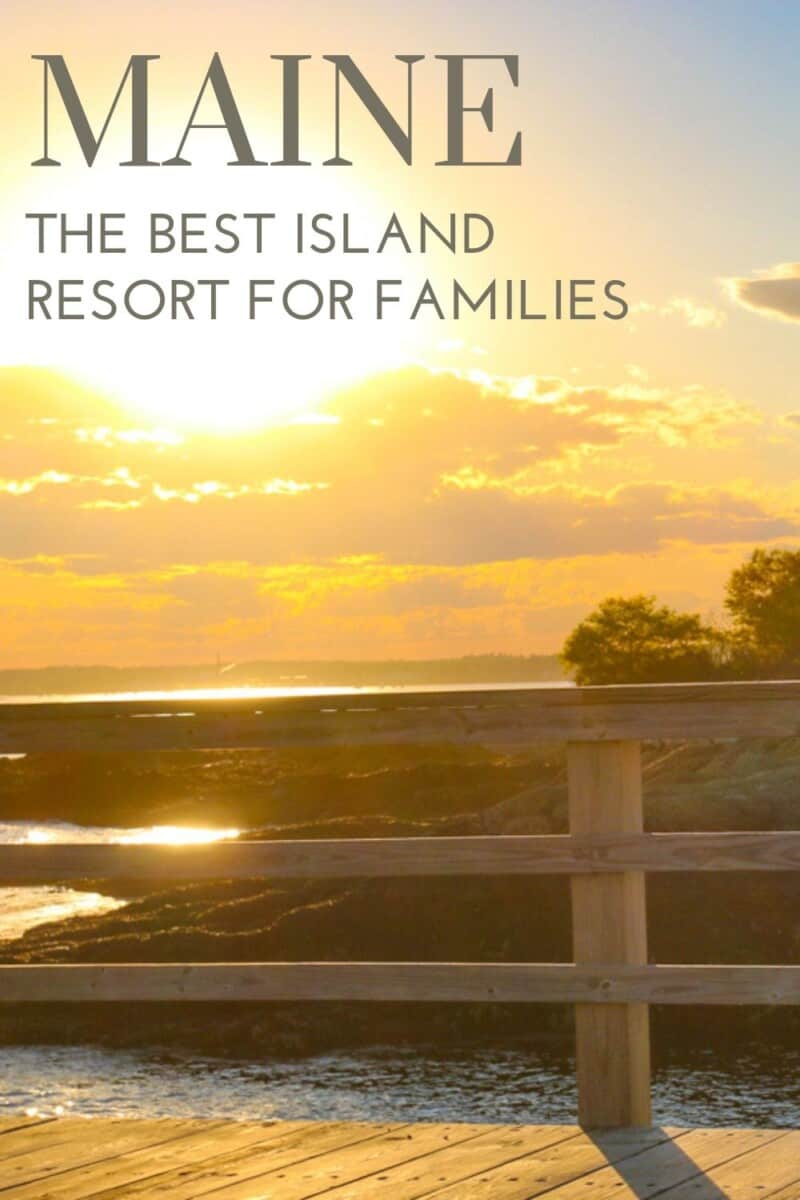 We were guests of the Inn at Diamond Cove, but they had no oversight on content. All opinions are my own.