Join me this fall at an exclusive family event!
The Four Seasons Orlando
If you are on my email list, you may have read about an upcoming Luxe Recess event at the Four Seasons Orlando the weekend of September 30th. This event feels like my career culmination of everything I love: luxury, family connection, and Orlando vacations.
The Four Seasons Orlando is truthfully my family's favorite hotel to chill and reconnect. We rarely leave it to go to the Disney parks once we check in.
It's the perfect location for my fourth parenting retreat because the whole family can come. As many of you know, the Four Seasons has a complimentary kids club for kids aged 4 through 12, so you can attend the two morning workshops with ease.
We all need more joy and connection
My Flusterclux™ podcast partner (and sister-in-law) Lynn Lyons is going to host two parenting workshops on Saturday and Sunday mornings. Folks, she's a game changer.

I hear "Lynn Lyons is YOUR sister-in-law?" a LOT.
Lynn is one of the world's leading experts on managing and preventing anxiety in families. Learning to manage one's worry is a critical skill. And knowing how helps us prevent these patterns from taking hold in our children.
Here's the deal. You will come away from this weekend with a revamped bag of parenting tricks to manage anxiety and increase connection in your family.
Here's why I am so excited.
More About Lynn
You will see what an opportunity this is to have a chance to work with Lynn. She's spoken to tens of thousands of parents and educators at schools across the country, and has been a therapist for over 30 years. Her fourth book is coming in October called The Anxiety Audit: Seven Ways Anxiety Takes Hold and How To Escape Them. And she's consulting producer and starring in the documentary Anxious Nation that will be available to stream after it premieres at the film festivals.
Learn strategies that promote your kids' resilience, flexibility, problem solving, and autonomy. I promise Lynn's information is relevant to all families.
Feedback from Past Retreats
Here's a screenshot of our retreat feedback at our Canyon Ranch retreat in October.

These last few years have tested many of us—adults and kids, and it has made anxiety management a crucial skill for a happier life.
Join me for the ultimate weekend where luxury is measured in the emotional richness of our connection in the present moment.
Weekend At A Glance
On Friday afternoon, I will host a special pop-up welcome at the Four Seasons complete with kids' activities, adult refreshments, welcome gifts, and more surprises.
On Friday evening, we will have a private VIP dessert party to watch fireworks inside Epcot. Registration already includes two tickets, but you can buy more for your whole family.
On Saturday and Sunday morning, parents can attend the two-hour workshops while their children enjoy the complementary kids club for those aged 4 through 12.
We will host optional Q&As after lunch on both days for parents who want extra conversation. We've added this after feedback from our recent Canyon Ranch retreat.
Older teens (13+) can go to the teen club during the workshops where we will be hosting Star Wars, Disney, Harry Potter, and Marvel trivia for prizes.
Sunday morning before the second workshop, we will have a farewell family brunch where Lynn will talk directly to the kids.
On a first-come, first-served, basis, Lynn will offer a private consultation to five families for a separate fee. The one-hour consultation also includes pre and post phone calls. Parents can choose to attend the onsite consult with or without their children. If one parent is not on site, that parent is encouraged to join the meeting via Zoom.
The Four Seasons has given us generously discounted rooms available from Thursday night through Sunday night starting at $459 per night. These rooms currently go well over $1,000 a night on the Four Seasons website. Additional nights at our group rate will be based on availability. There are a few Golden Oak View suites in our room block at half the price, too. Families are allowed one room at the discounted group rate and additional rooms at the Luxe Recess prevailing Preferred Partner rate.
Disney has arranged for discounted group tickets that are both full day or partial day if you feel like visiting a theme park or two.
You can do a mini Disney vacation this weekend working around the parenting workshops if you want. (Great for those partial day tickets!) But the Four Seasons pool area with its slides, lazy rivers, and Saturday night dive-in movies are enough should you just want to relax with your family, too.
Here is the event schedule.
Even if you come without kids, the spa and adult pool are divine.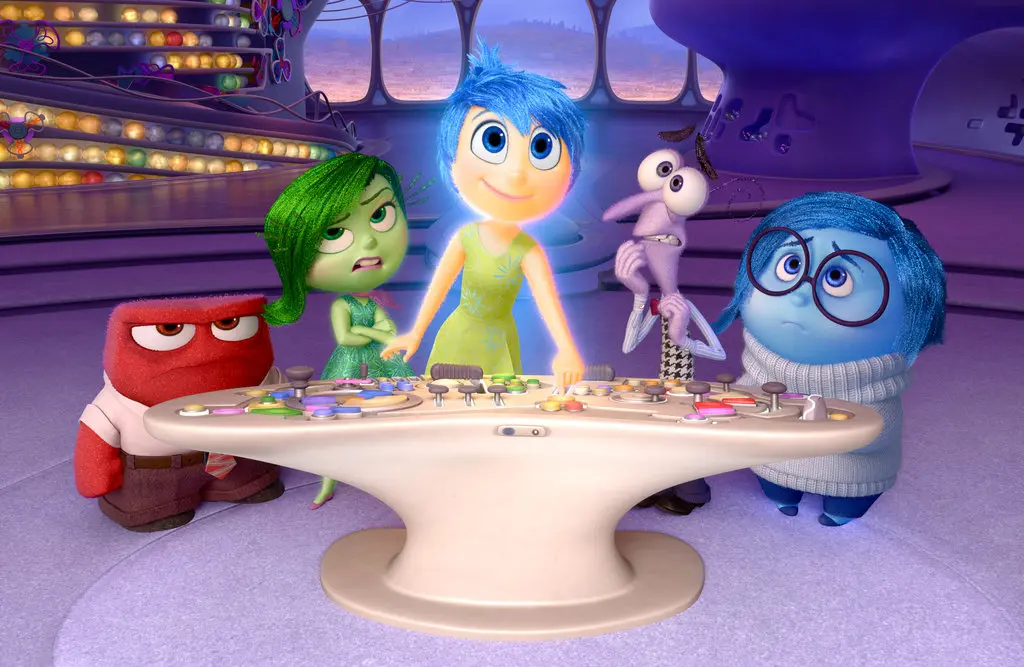 What's Included and What's Extra
The tuition for the retreat is per family and includes the Friday welcome pop up party, two workshops with optional Q&A sessions, Sunday's family breakfast, and two tickets to the Epcot party.
Only registered event guests have access to one discounted room or suite at the Four Seasons (starting at $495!) in our room block and discounted Disney park tickets (both partial and full day tickets for purchase separately).
Additional costs include tickets for your family for the Epcot party beyond the two included in a family's registration. Five families can pay for a private consultation with Lynn that includes pre and post retreat phone consultations, and you can pay a planning fee for Luxe Recess to plan your whole vacation (Disney tours, park passes, ground transfers, etc.).
This is an exclusive, intimate event capped at 20 families.
Join me this fall to start the new school year off with some joy!
Not your thing? We have a Disney parks track, too!
If a VIP Disney park weekend Luxe Recess-style sounds great, but you prefer not to do the parenting workshops, you can join me for a deluxe Disney weekend instead where we have a block of rooms at Disney resorts, a Thursday night welcome party at the over-the-water Polynesian bungalows, our private Epcot fireworks party on Friday night, and the option to be put with a compatible family to share Disney's VIP tours.