County Clare, Ireland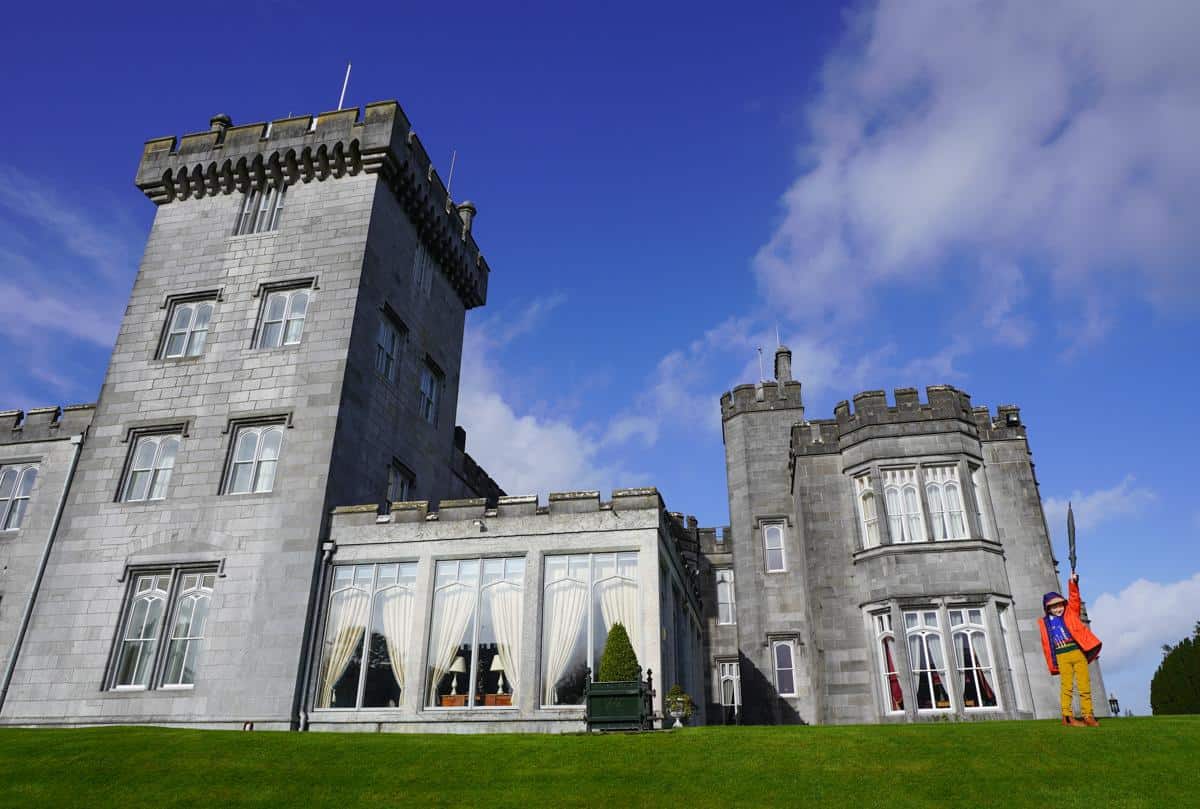 Finding the best Irish luxury castle hotel for families
I've tried to visit many of Ireland's top castle hotels so far, and each really has a different personality, like a family of elegant, seasoned sisters. If Dromoland Casle were an one of the aunt to visit, I think of Ina Garten, the Barefoot Contessa. She's warm, comfortable, and capable of spoiling you with delicious indulgences.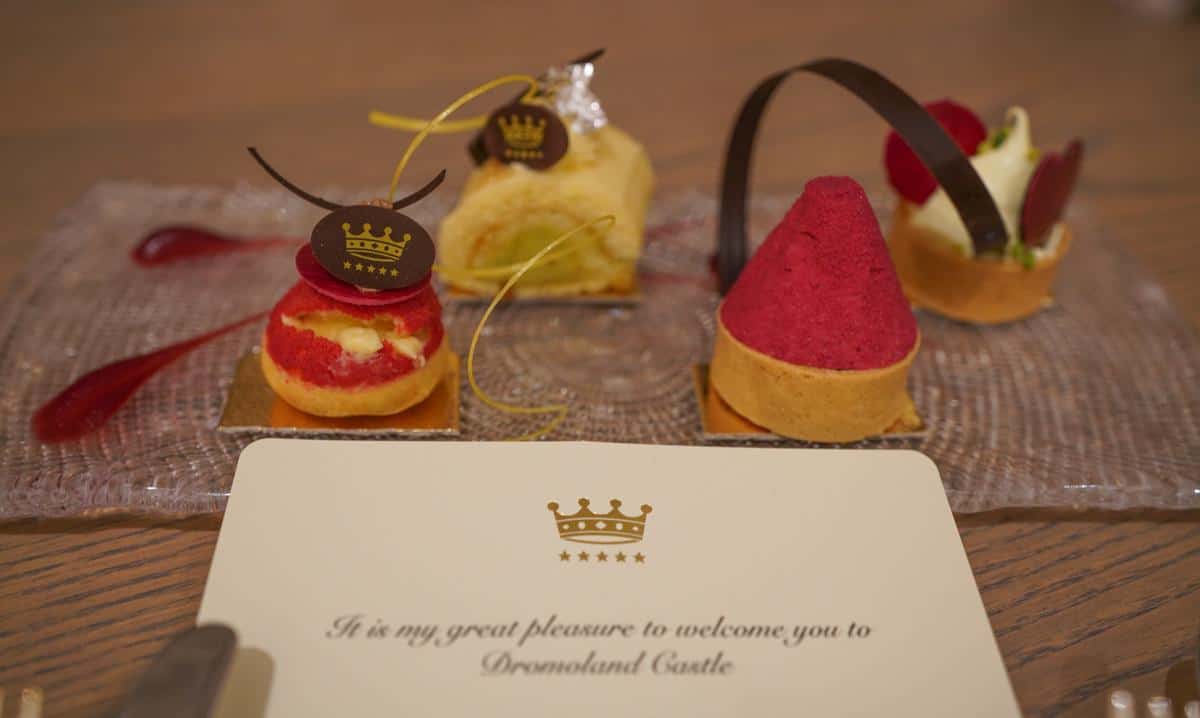 Our last trip before the world shut down
In 2020, my family travelled once again to Ireland to continue exploring the great castle hotels of the countryside. Everything changed in our world within two weeks of our return home.
I'd never been so slow to unpack as I did following this trip; I sensed that a chapter was over, and I wanted to keep a connection alive with a world that didn't hinder travel.
As my brain tried to adapt to those new realities, I would think of history, I would think of stone castles with more than a millennium of residents, guests, warriors, and workers. I would think of the plagues and the wars that these incredible structures have survived, and they gave me a peaceful perspective to know some things endure: our wanderlust and Dromoland.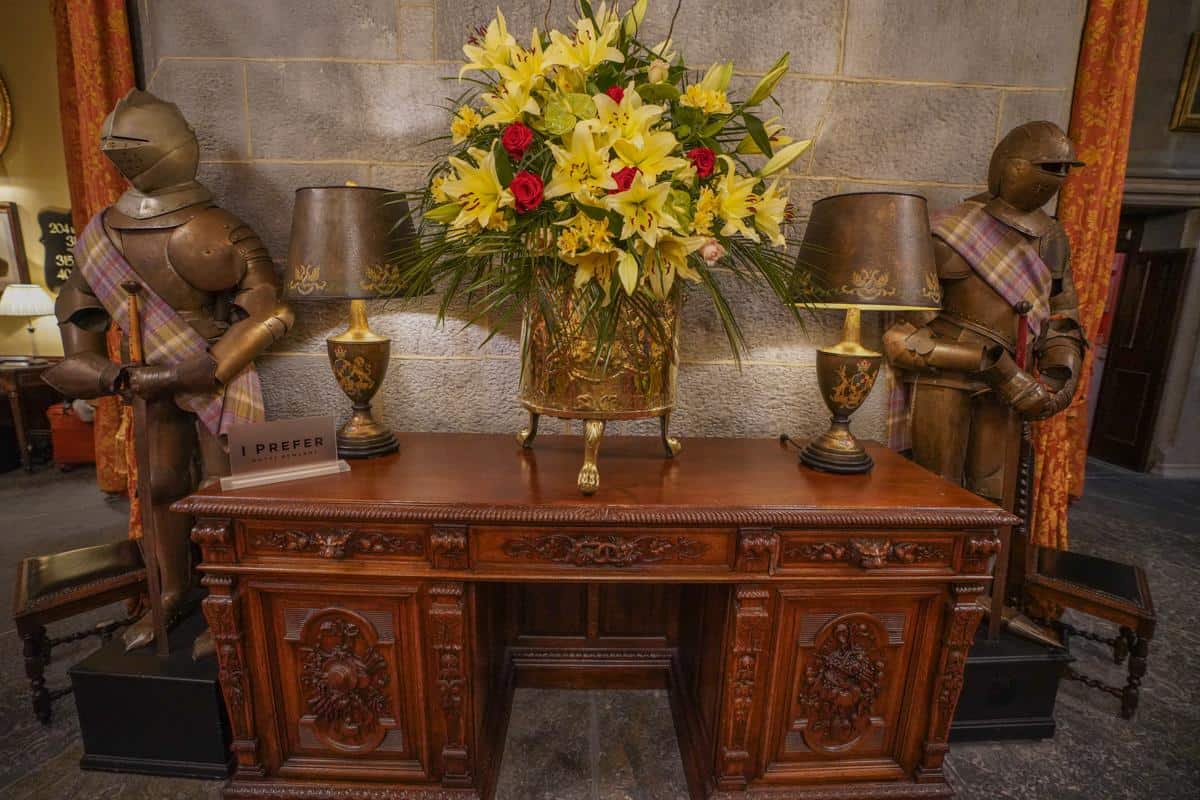 A Warm Irish Welcome
John and Aiden welcomed us at the front door on a wet, rainy night. They are fixtures of the castle staff with their tenure only outmatched by the suits of armor waiting in the lobby. Their hearty and warm welcome made us feel like American cousins in their Irish families.
The first impression of the lobby is very 11th century castle-like, with its stone walls and historic artifacts. But with hundreds of fragrant lilies, an abundance of damask wall coverings, and a stash of Barbour rain boots, you know it's a luxury hotel.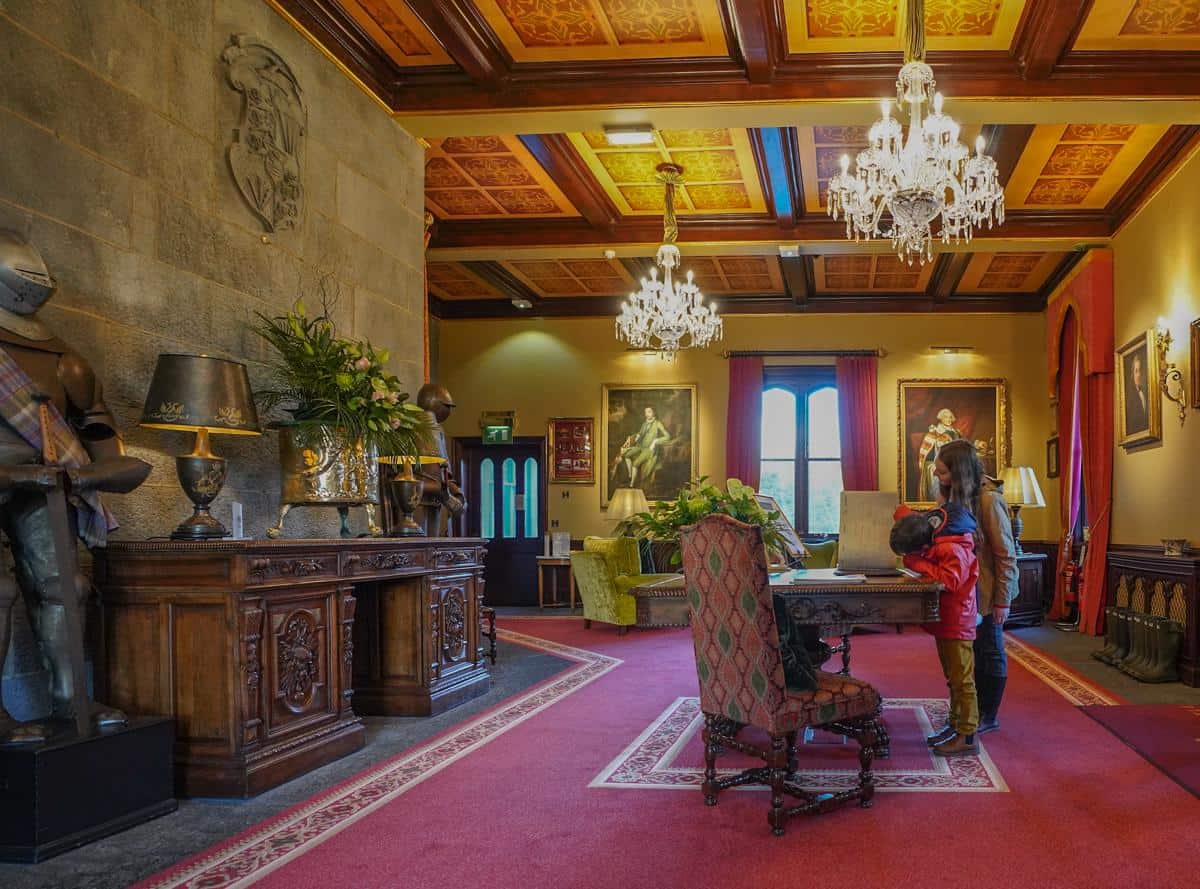 The hiss and crackle of burning fireplaces follows visitors from room to room on the first floor. Walking throughout the lounge areas, I enjoyed the simple touches of pink tulips on each table. I noted the loving detail in maintaining this residence in its evolving glory. It had me serene and delighted. I didn't even mind the piped Muzak version of the theme from Titanic playing. And that's really saying something.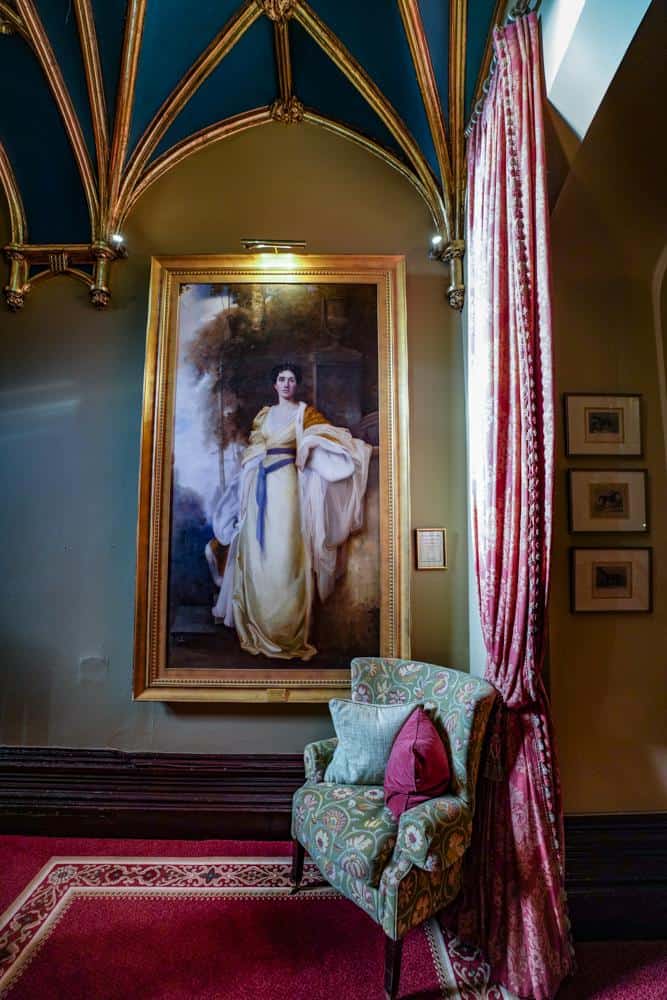 Best Dromoland Suites and Guest Rooms For Families
The castle underwent a dramatic renovation in recent years, completely modernizing the guestrooms. The rooms and suites now fuse the traditional charms one would seek when staying in a castle with modern amenities like Bluetooth speakers and a flat-screen tv.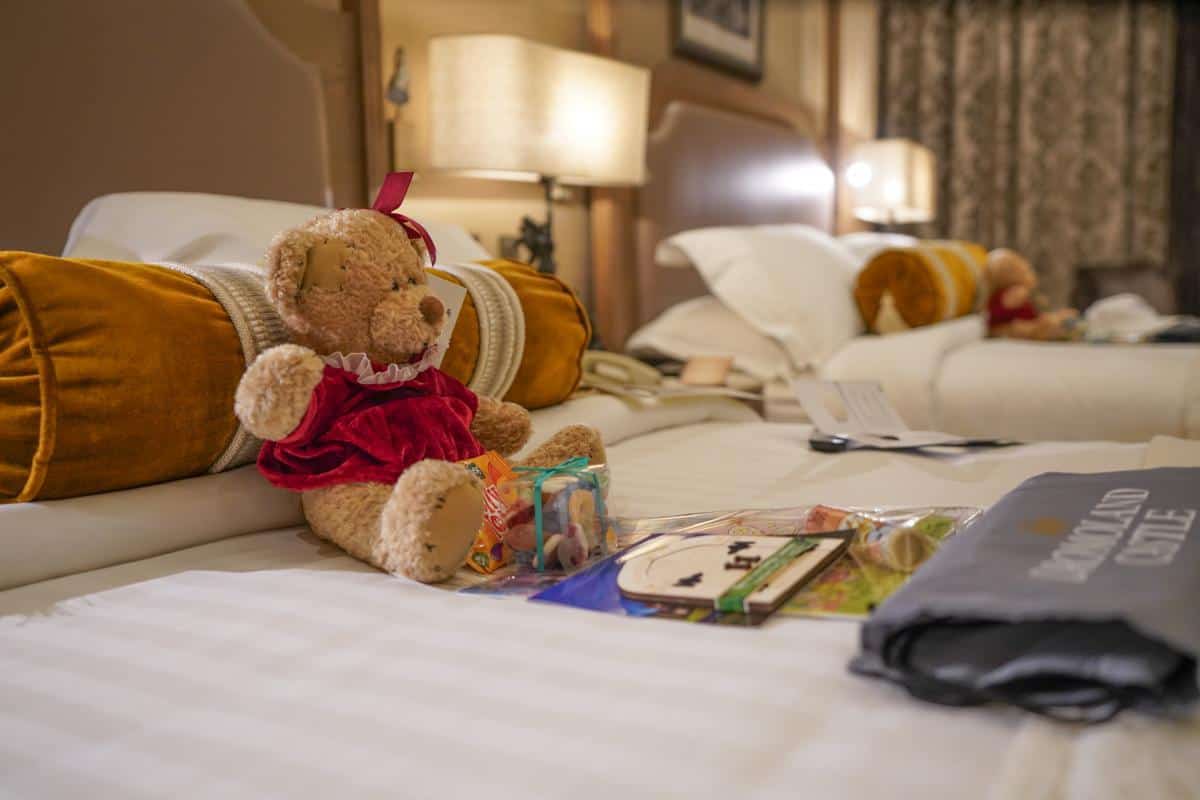 There is a newer annex that offers many connecting rooms with kings or two beds for families. The entry level category is the Queen Anne room, and the upgraded category is Deluxe. Stay in the main building if you can to experience the best atmosphere during your stay. Executive Deluxe Rooms are king or two-bedded in the main castle.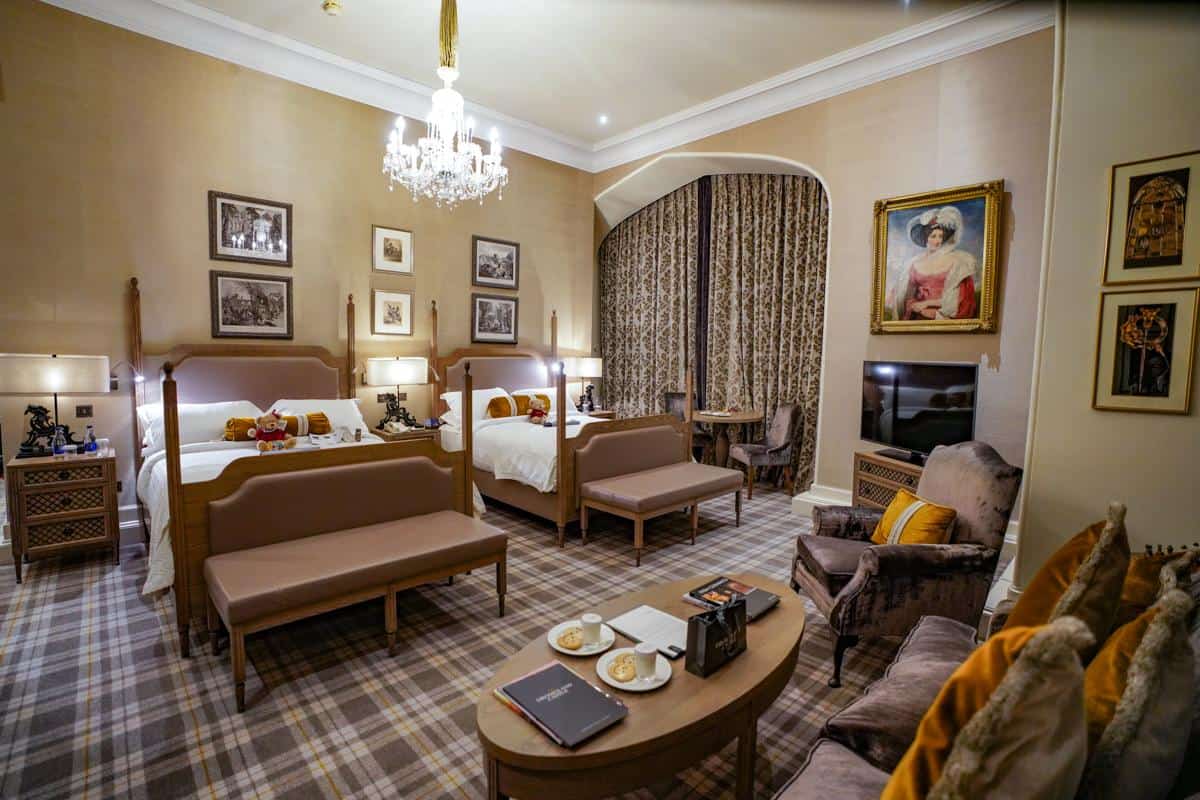 Our family booked the executive state rooms, also in the main house. Upon entering this junior suite, an exceptional welcome awaited our kids: a variety of trinkets and treats, including activities and cookies & milk. Our junior suite was one room with two queen beds and a large lounge area in which to sit and play chess on the provided antique, wooden set.
Booking families online on your own isn't possible. That's why having Luxe Recess as a Virtuoso agency is best. I can help book your rooms while securing complimentary resort credits, upgrades, and welcome amenities. Reach out!
JOIN OUR LUXURY HOTELS & RESORTS FOR FAMILIES,
A FACEBOOK GROUP FOR SEEKING ADVICE AND INSPIRATION
FOR THE BEST LUXURY FAMILY BREAKS.
Dromoland Castle Hotel Restaurants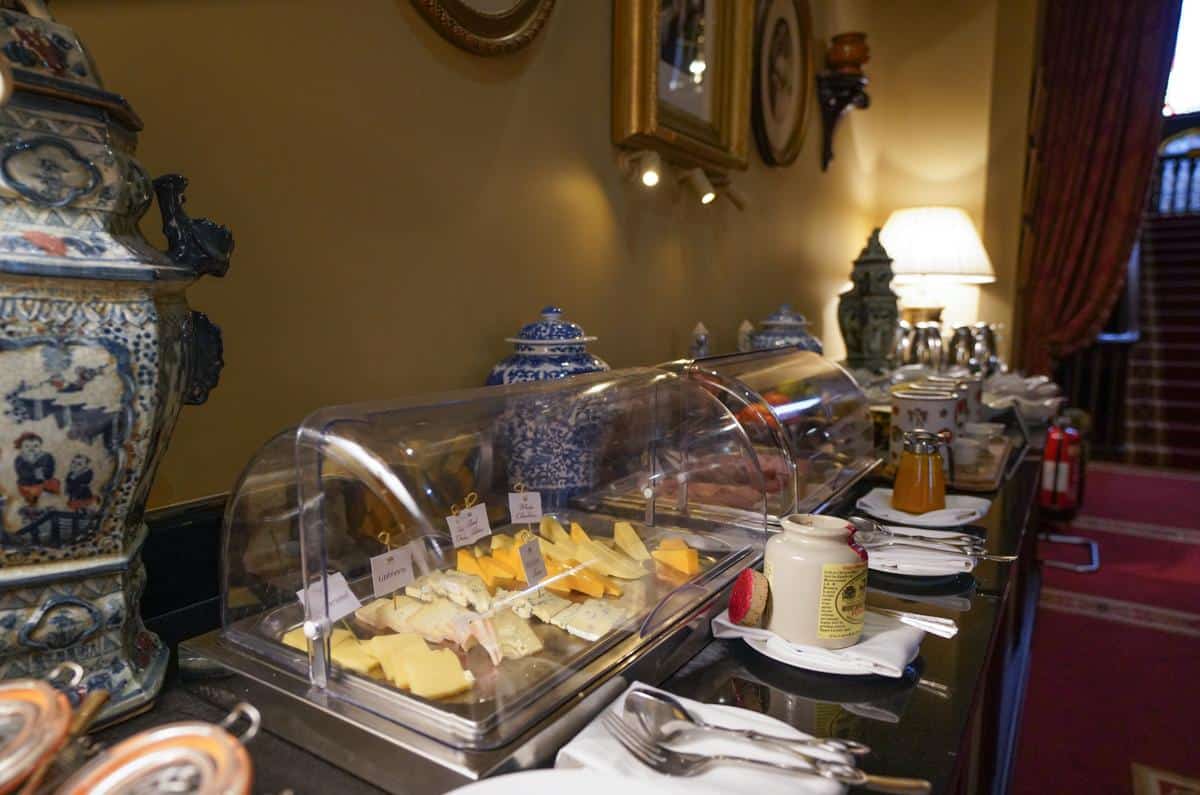 Breakfast, included in most rates, consists of selections from a cold buffet and a menu of hot items prepared to order. The options are vast and can satisfy most picky eaters easily.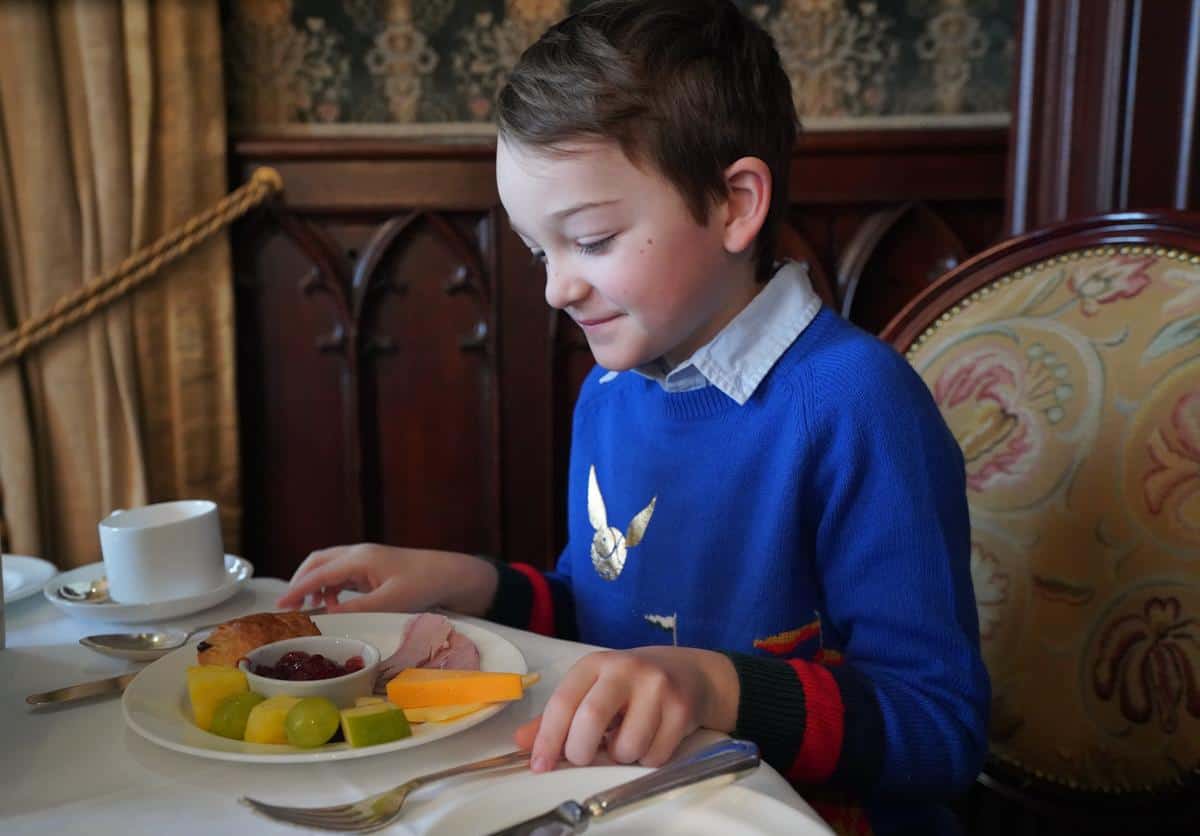 Afternoon Tea at Dromoland
A highlight of the stay was Mrs. White's Afternoon Tea. There is something joyous about an afternoon tea with children. The different courses arrive like Christmas presents, revealed and grabbed with smiles.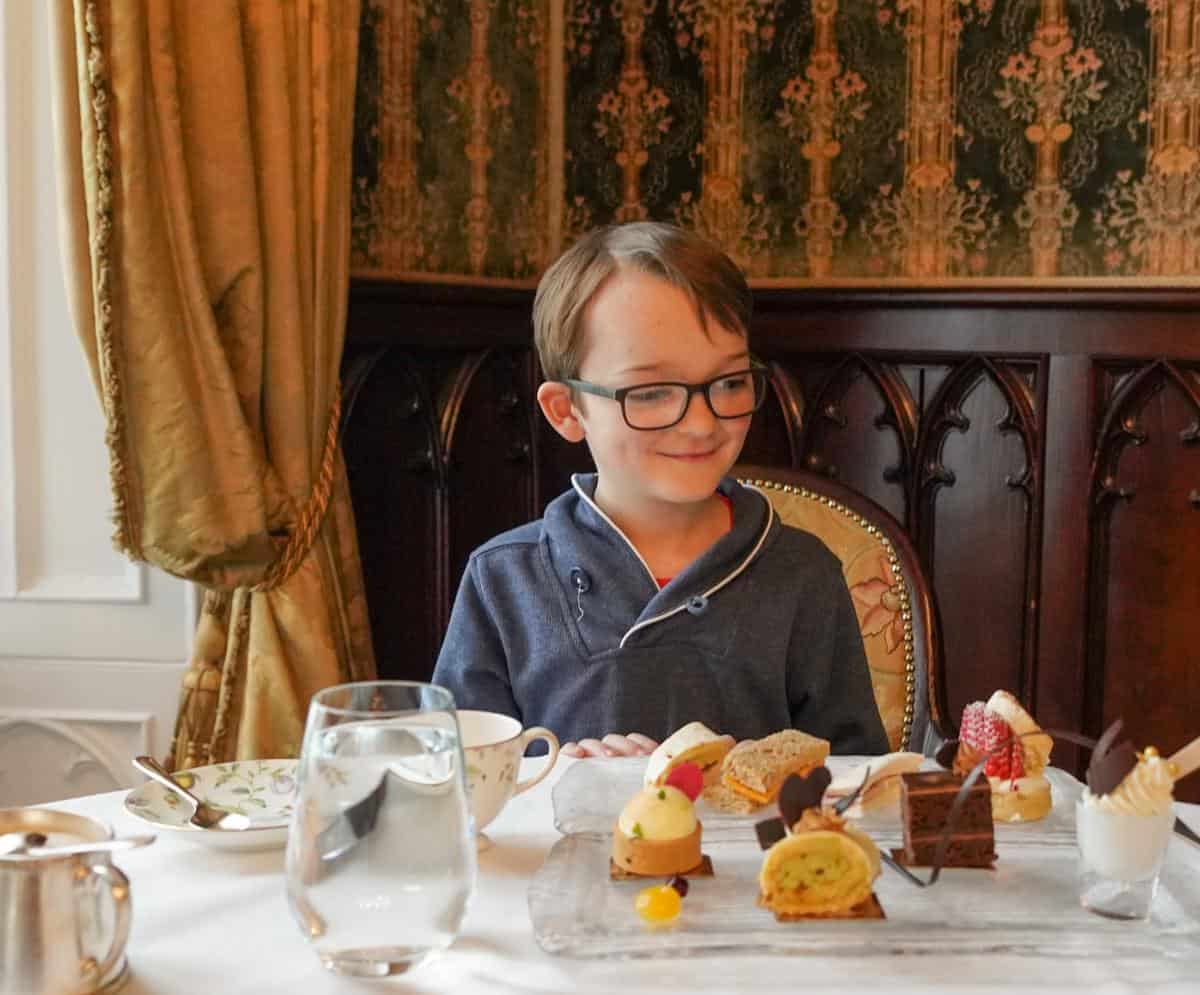 The staff offered my children expertly prepared sandwiches and desserts that didn't seem to stop coming. I guarantee you'll have leftovers from afternoon tea, and you can request a to-go experience from the staff. Rather than put them in carry-out containers, they offer your leftovers akin to a room service presentation and set a table to continue dining on pastries and sandwiches later in the day in your room.
Earl of Thomond Restaurant
Executive Chef David McCann has been on property for over twenty years. Earl of Thomond is for more formal meals; it's a beautiful setting with its fine wood features, chandeliers, and draperies that line windows looking over the grounds. À la carte and vegetarian menus are available. There is no children's menu or simple fare, but foodie teens might enjoy it.
---
JOIN OUR LUXURY HOTELS & RESORTS FOR FAMILIES,
A FACEBOOK GROUP FOR SEEKING ADVICE AND INSPIRATION
FOR THE BEST LUXURY FAMILY BREAKS.
---
Casual Dromoland Restaurants
Light fare can be ordered at The Gallery that once served as the O'Brien family's library. Think old-world elegance, warm, red walls and lush curtains, a well-attended fire at full roar, and deep sofas in which to sit, eat, drink and talk. There is a large stash of board games for the taking, too.
The Fig Tree Restaurant at the Dromoland Country Club serves wood-fired pizzas and other standards like fish and chips and steak at the golf course.
One afternoon, we asked the resort to drop us in Dromoland for lunch. There's a pub on the Dromoland estate called Shannigan's that we mistook for "shenanigans." They have a large menu with several options including children's fare; we found the Irish dishes to be excellent, like the seafood chowders, salads, and fish entrées. Burgers might fall short for American preferences.
In-Room Dining at the hotel is available twenty-four hours a day and features a thorough menu from light sandwiches, to entrees of steak and fish, to dessert and drinks.
We felt that Dromoland served the best meals during our week in Ireland.
Dromoland Castle Activities For Families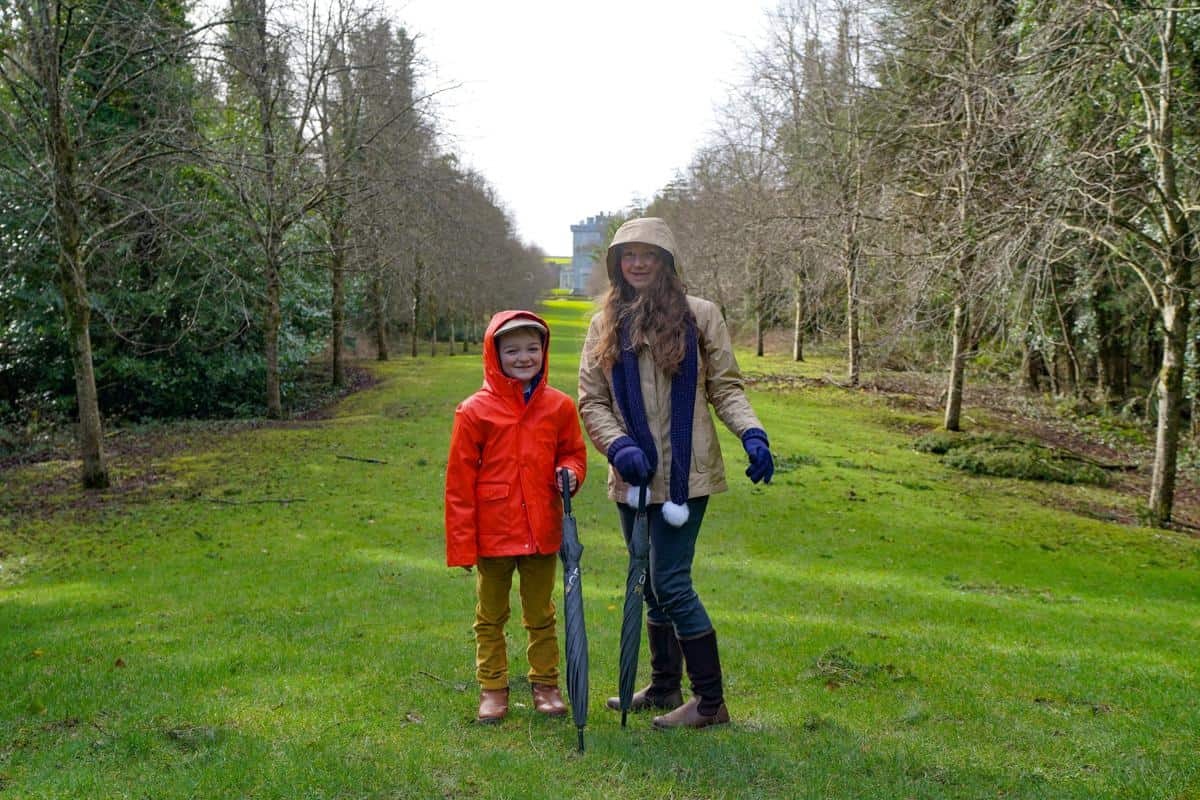 Simply walking the Dromoland estate is an experience to see during all four seasons in Ireland. The weather will change rapidly with sun and blue skies one minute and intense winds and sheets of rain the next. One afternoon we explored the remarkably lush grounds, admiring all the green that such rain yields. We packed several layers to give us warmth and rain coverage (the hotel even offers Wellies for use by guests).
One of our outdoor adventures was cut short when clear skies turned dark. A gale turned all our umbrellas inside out. It intensified as we returned to the castle door laughing when my youngest thought he would be blown away; a warm and joyful memory of winter Irish weather.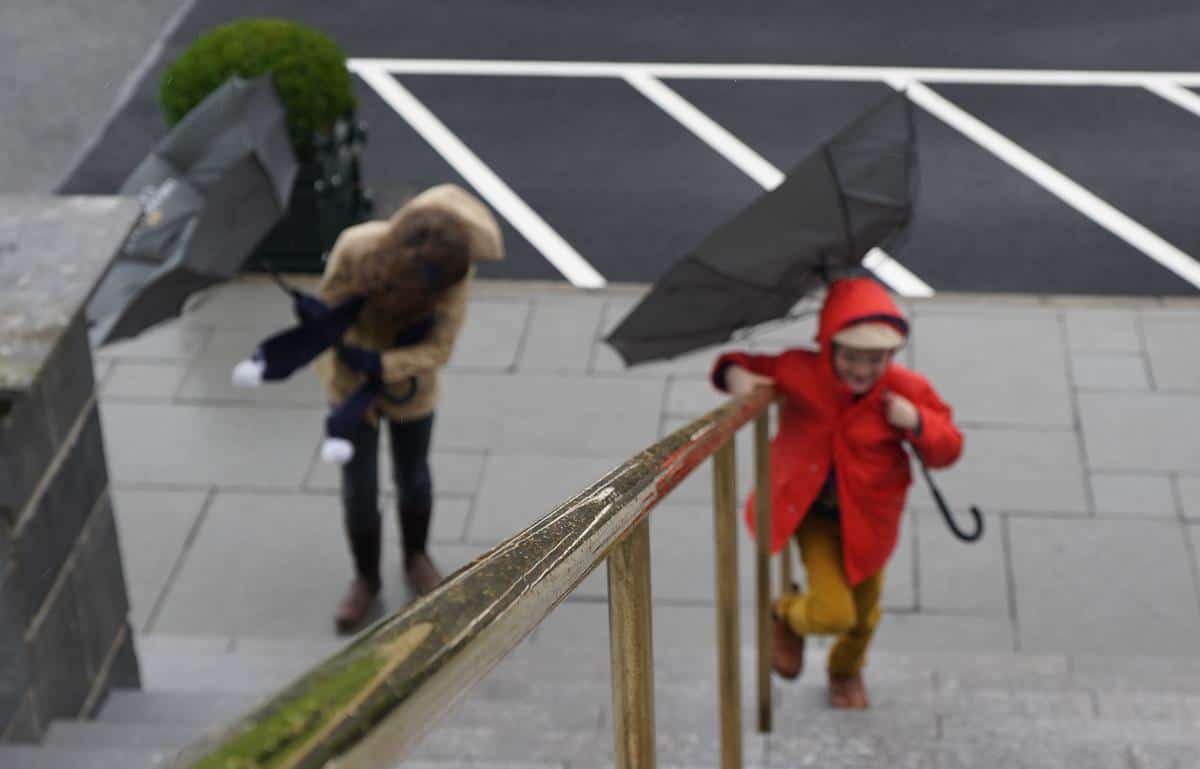 When the weather wasn't fair (which was more often than not on our February visit), we made use of the board game collection located in the drawing room.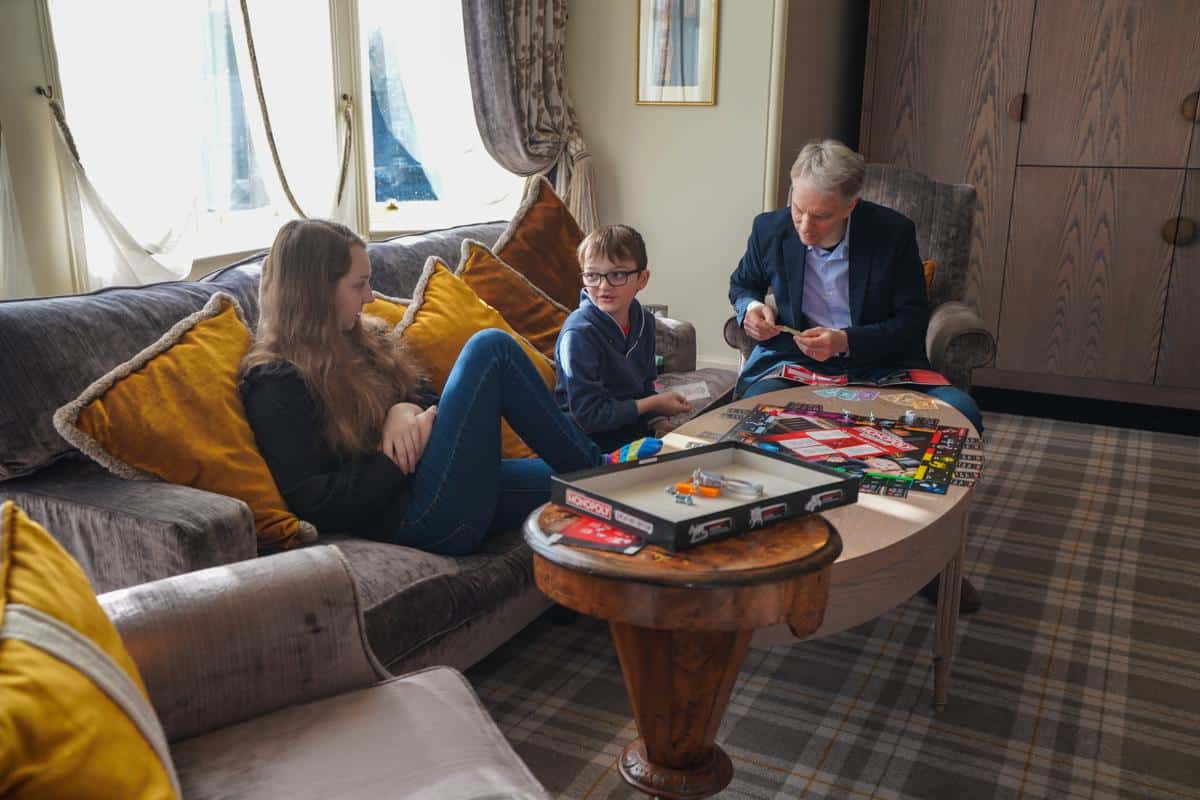 One can sit and play in this beautiful part of the castle drawing room. But we chose to spend a wonderful rainy afternoon playing games and ordering room service in our suite. We spent an afternoon playing Monopoly, its curiously named "Cheaters Edition," under sixteen-foot ceilings with large windows showcasing Ireland's fickle weather. Our stay occurred during a unique storm; we watched sunshine, drizzle and hail repeat a cycle nearly every hour.
Falcons and Clay Pigeons
Activities are many on Dromoland Castle's 450-acre estate for the whole family. In addition to more traditional pursuits such as tennis or golfing on their 18-hole course, guests can enjoy archery, horseback riding, fishing, and falconry. "Hawk Walks" are approximately 75-minute strolls around the grounds, accompanied by a falconer who allows guests to hold and feed varying falcons, hawks & owls.
A highlight of our stay was clay pigeon shooting. A car drove us to a wooded area of the property where David, an experienced and awarded local marksman, guided us for an hour. After some brief instruction, we each had two rounds of five shots each. David was an adept instructor as we all had a least one "kill" of the clay pigeons launched into the air. The kickback on the rifles was such that David felt my eight-year-old son was too small; my teen daughter said it was fine.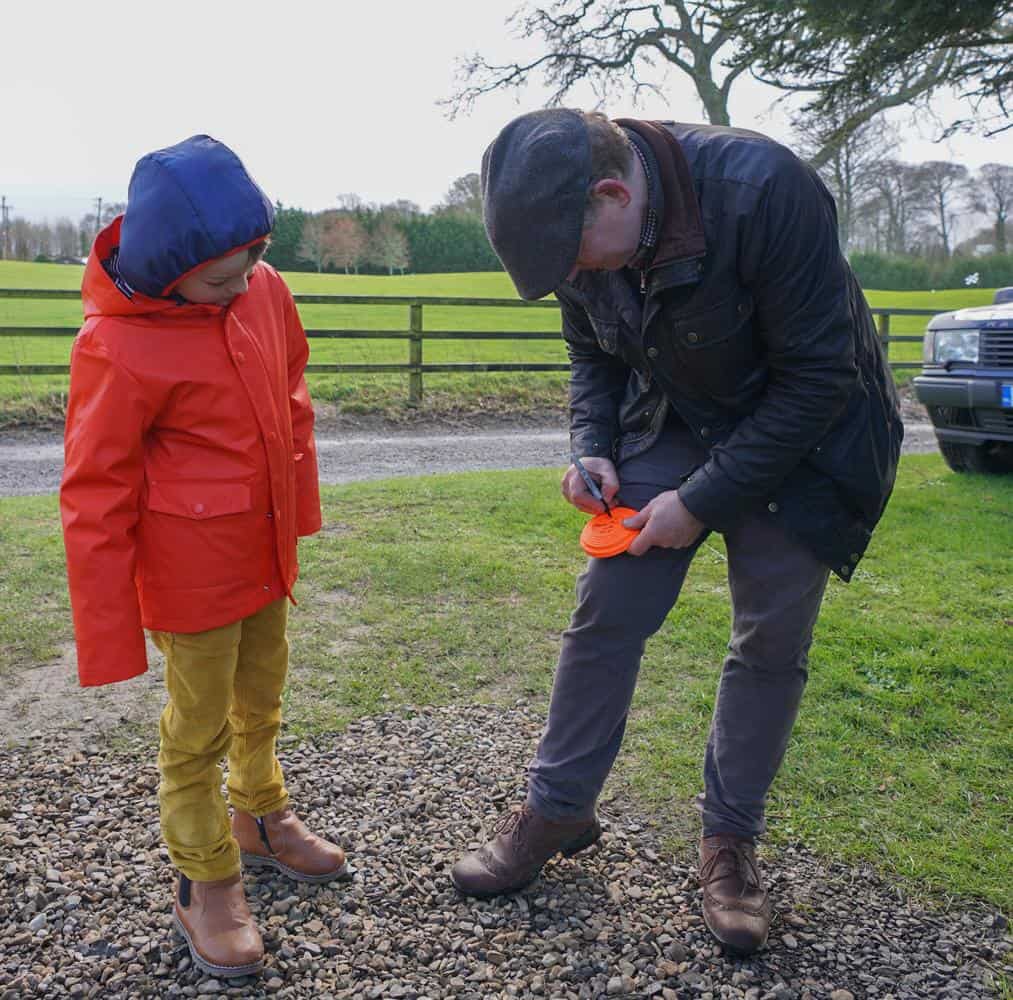 The Children's Club At Dromoland
For little travelers, The Children's Club is open during select periods of the year (typically school and festive holidays). Bicycles and go-karts cars will entertain kids after a swim in the indoor pool.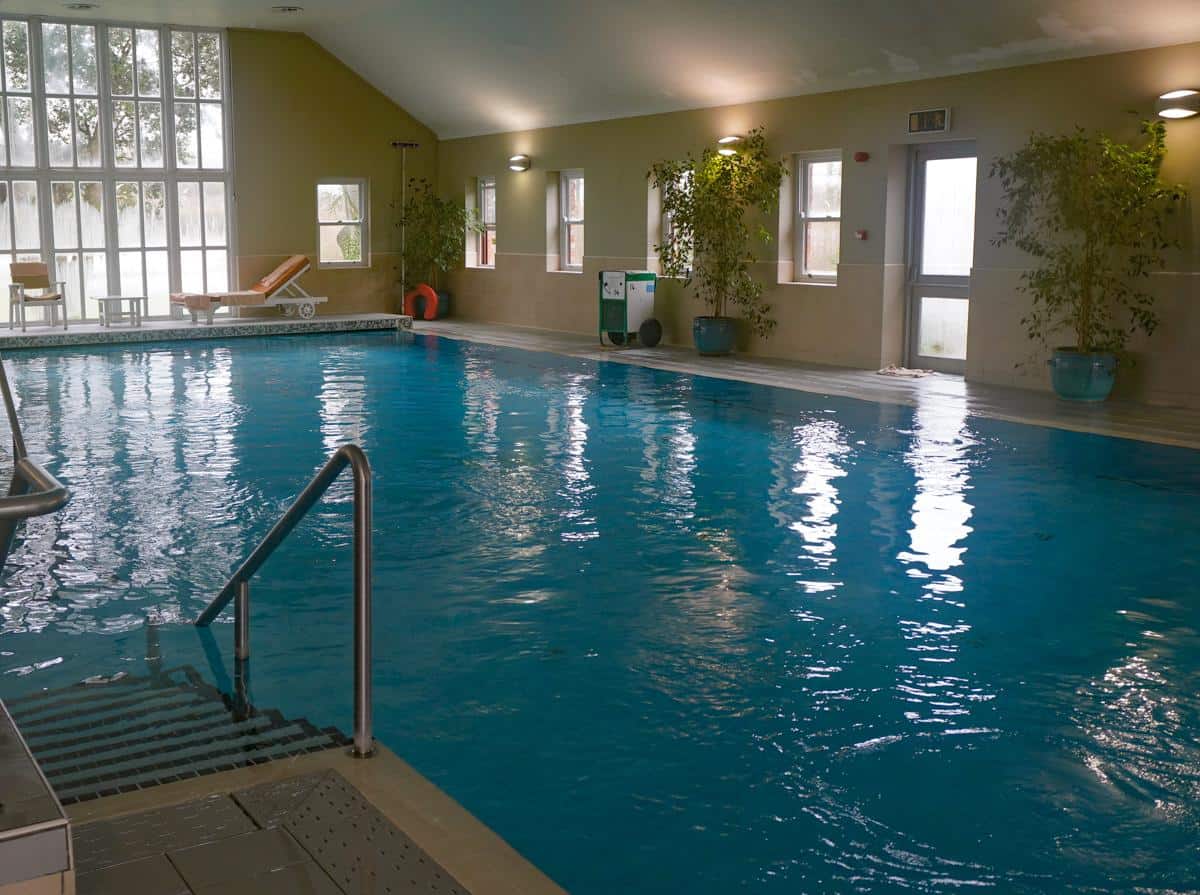 More Activities for Adults
Dromoland Lough is the property's lake, well-stocked with a variety of fish, that can be caught and released or even brought to the kitchen for your meal that evening.
Local historian Jane O'Brien, (descendant of the castle's ancestral clan) gives twice-weekly guided walking tours. Guests can enjoy self-guided tours of the property with maps, too.
The spa facilities are somewhat intimate in the lower level of the castle. I chose three twenty-five-minute treatments fused together, and I found the quality to be outstanding. The spa uses the Elemis of London line of products.
The Leisure Center, attached to the castle, is a short walk away. It features an indoor pool, gym and sauna with fitness classes available, as well.
Fairies and Gardens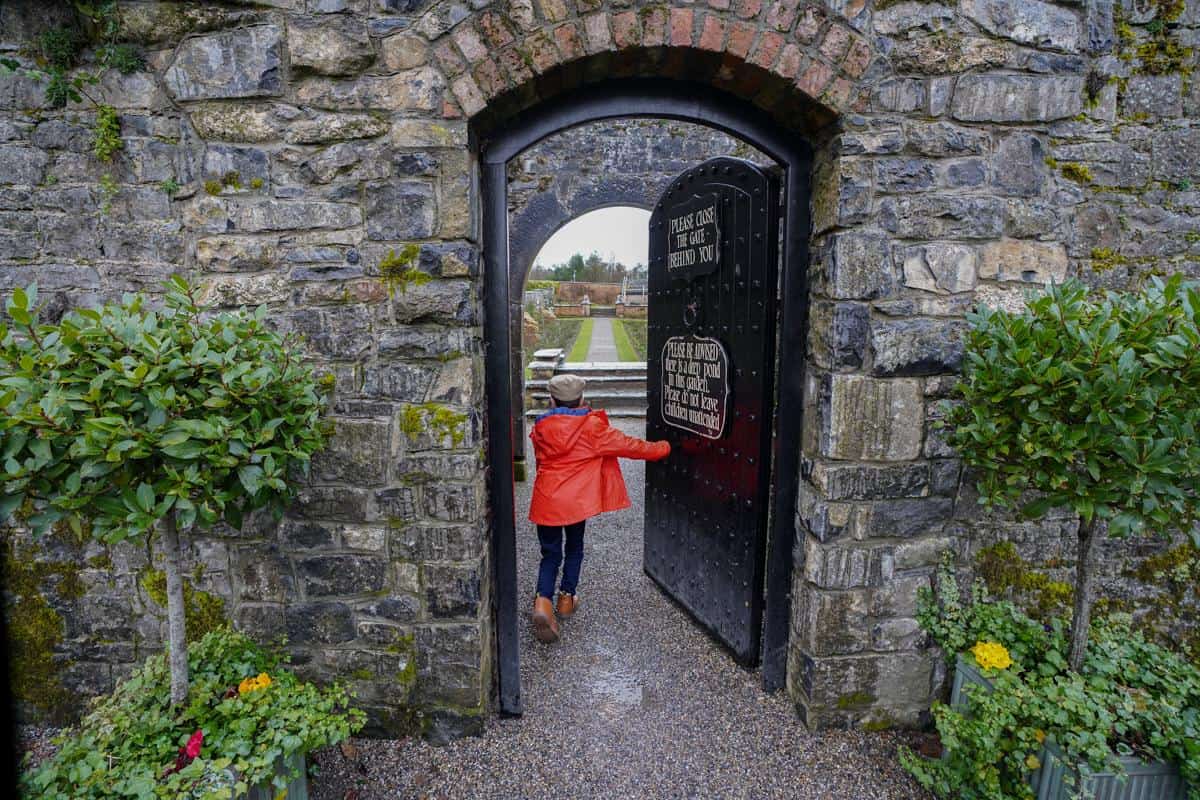 A highlight for adults and kids alike is a visit to the incredible Walled Garden, divided into three sections and hosting fruit trees, rose gardens, and a glass house, inside of which grow local grapes.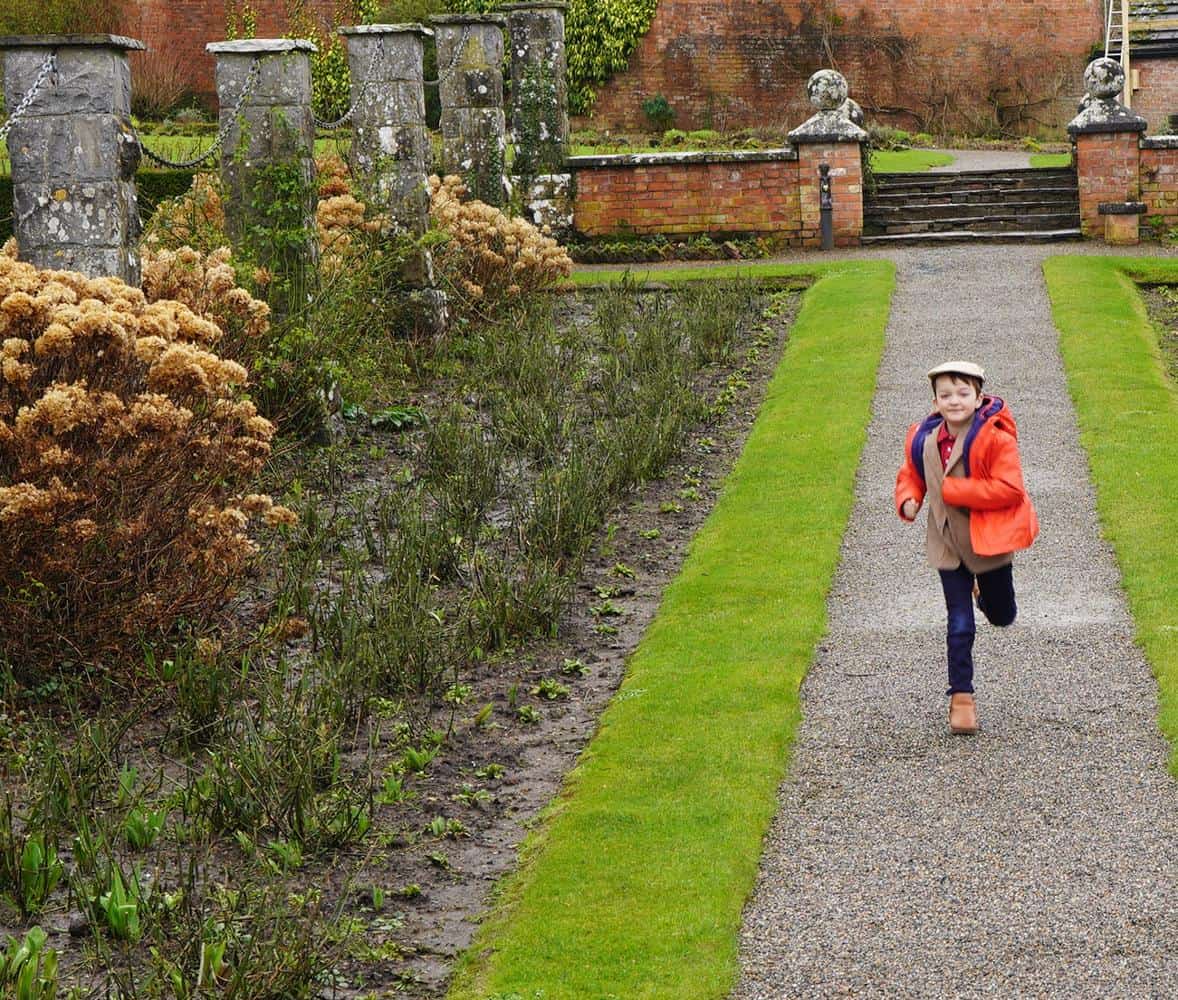 Over one hundred years ago, the Castle's owner, the 15th Baron Inchiquin, transferred a seventeenth-century gateway from Leamaneh and placed it at the entrance to the garden. Passing through this doorway felt like entering a fantastical world, further highlighted by the wonderful fairy sculptures by local artist Carmel Doherty.
History of Dromoland Castle
Dromoland Castle is the ancestral home of the O'Briens of Dromoland, one of the few native Gaelic families of royal blood. Their lineage traces back to Brian Boru, the last High King of Ireland. Sir Donough O'Brien, his son, controlled Dromoland as a defensive stronghold. The O'Brien family occupied it for the next nine hundred years. The family remained after losing its royal status to the British in the 16th century.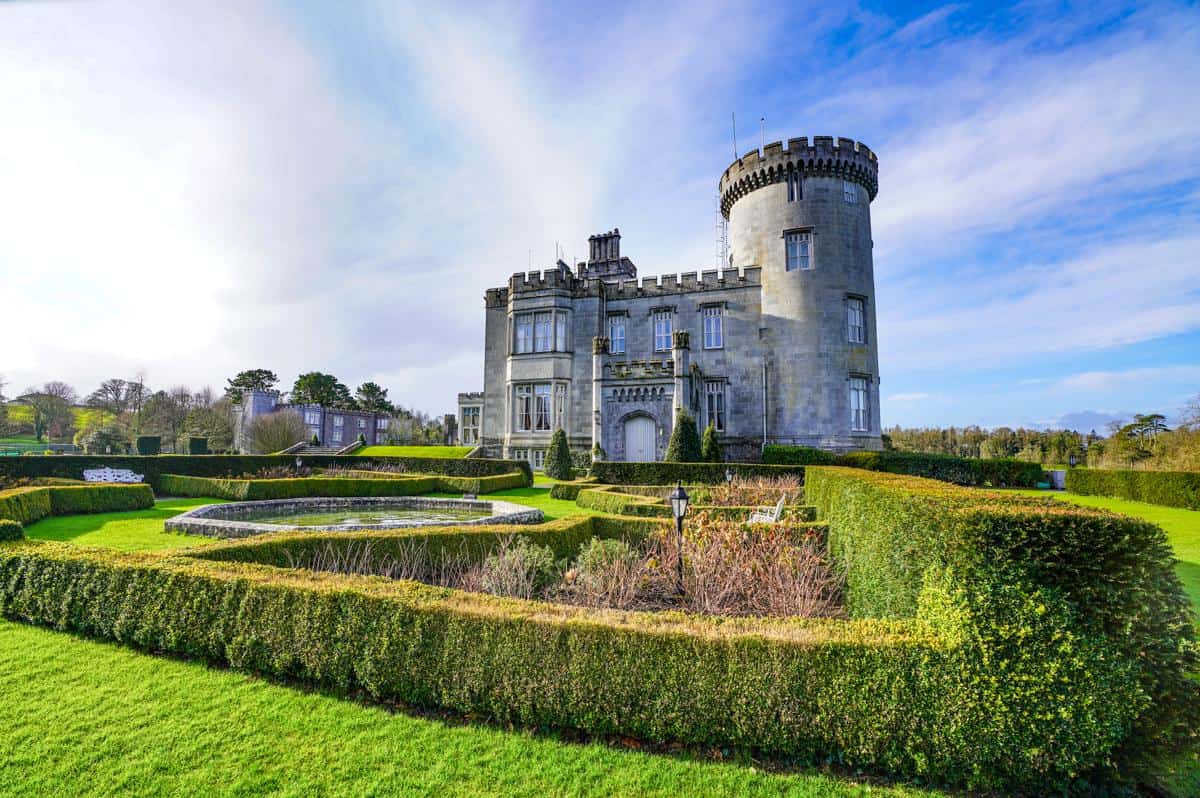 In 1921, IRA leaders gave the orders from Dublin that Dromoland Castle should be destroyed. The family's legacy, however, as fair and just over the centuries towards their tenant farmers led to local IRA leaders in County Clare to convince their superiors to suspend the planned destruction of the castle.
American industrialist, Bernard McDonough, bought Dromoland in 1962 and transformed it as a luxury castle hotel. Just in time for the Beatles to visit in 1966, famously photographed dueling with giant swords. Other famous guests include Nelson Mandela, Muhammad Ali, Johnny Cash and Jack Nicholson.
Today, Dromoland is a prestigious Legend property with Preferred Hotels.
Getting to Dromoland Castle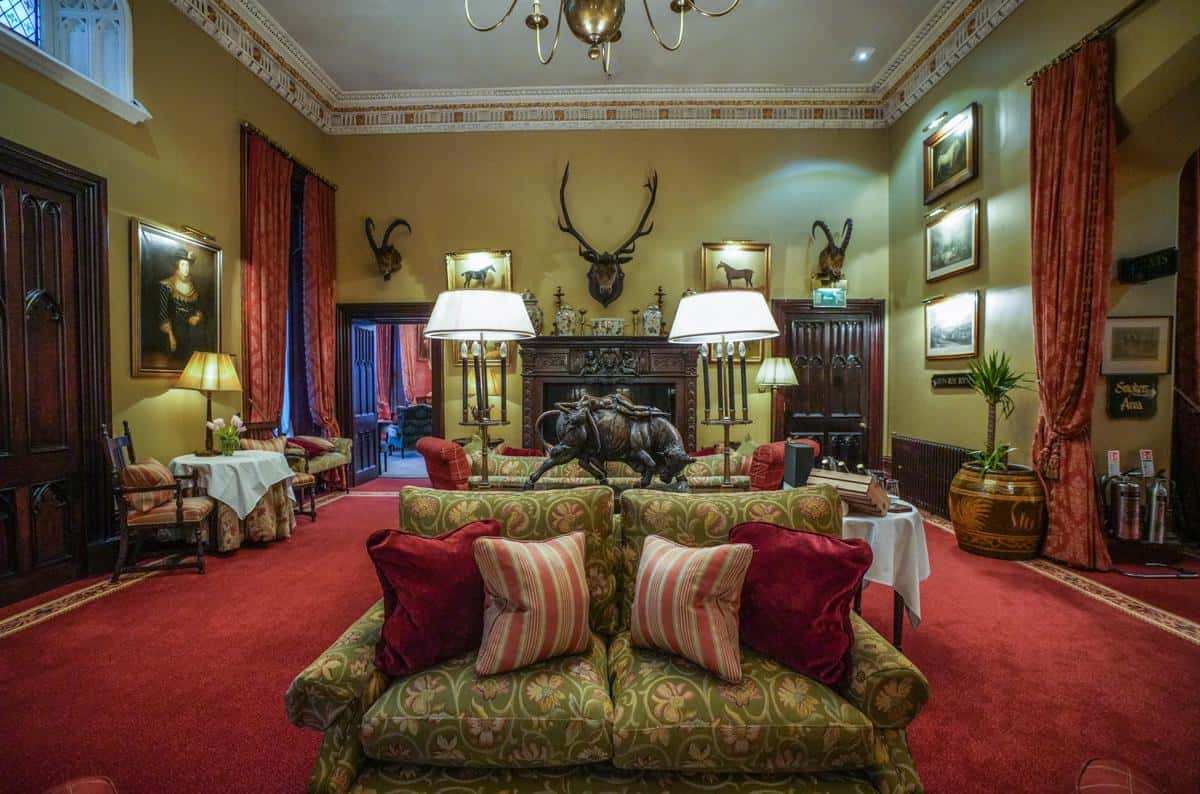 Shannon Airport is eight miles from the Castle, approximately a 15-minute drive. All Luxe Recess guests receive private airport transfers from Shannon Airport. Flights from New York and Boston should resume in the spring of 2022. Otherwise, guests might fly into Dublin from the US or arrive into Shannon from a European airport.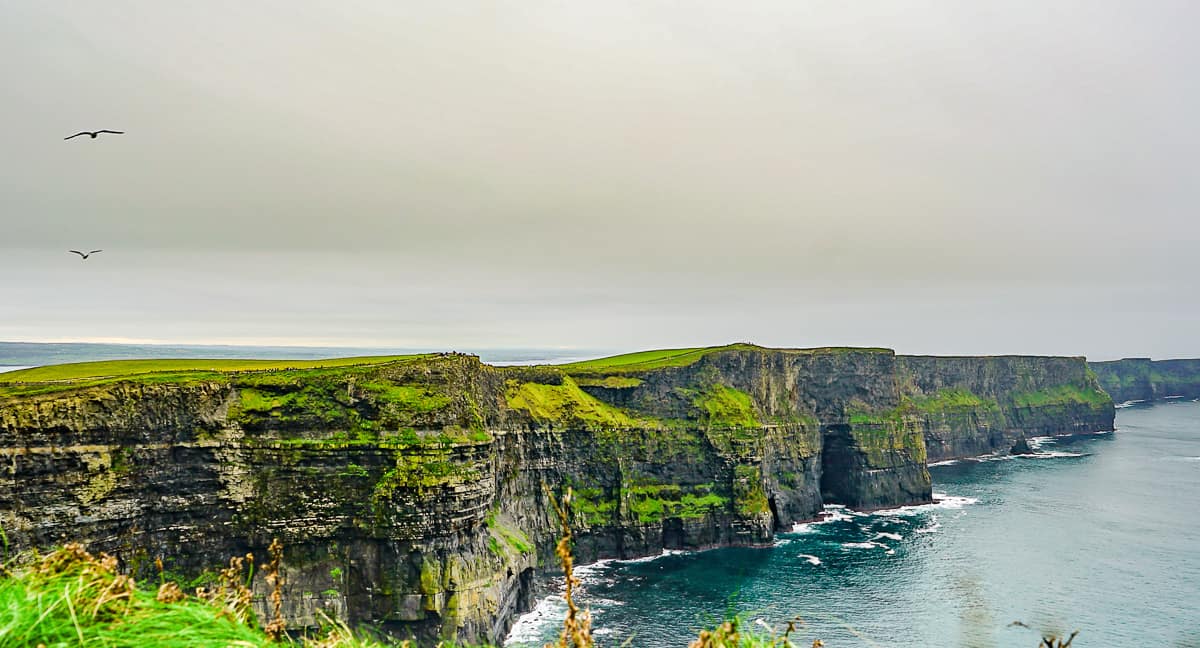 Luxe Recess can arrange a stay at Dromoland Castle (and many others) on a private tour around Ireland. We can arrange a classic bagpipe escort to dinner on your first or last night at the castle. You can choose private trips to the Cliffs of Moher or other destinations along the Wild Atlantic Way. Let us make this vacation magical with our on-the-ground partners.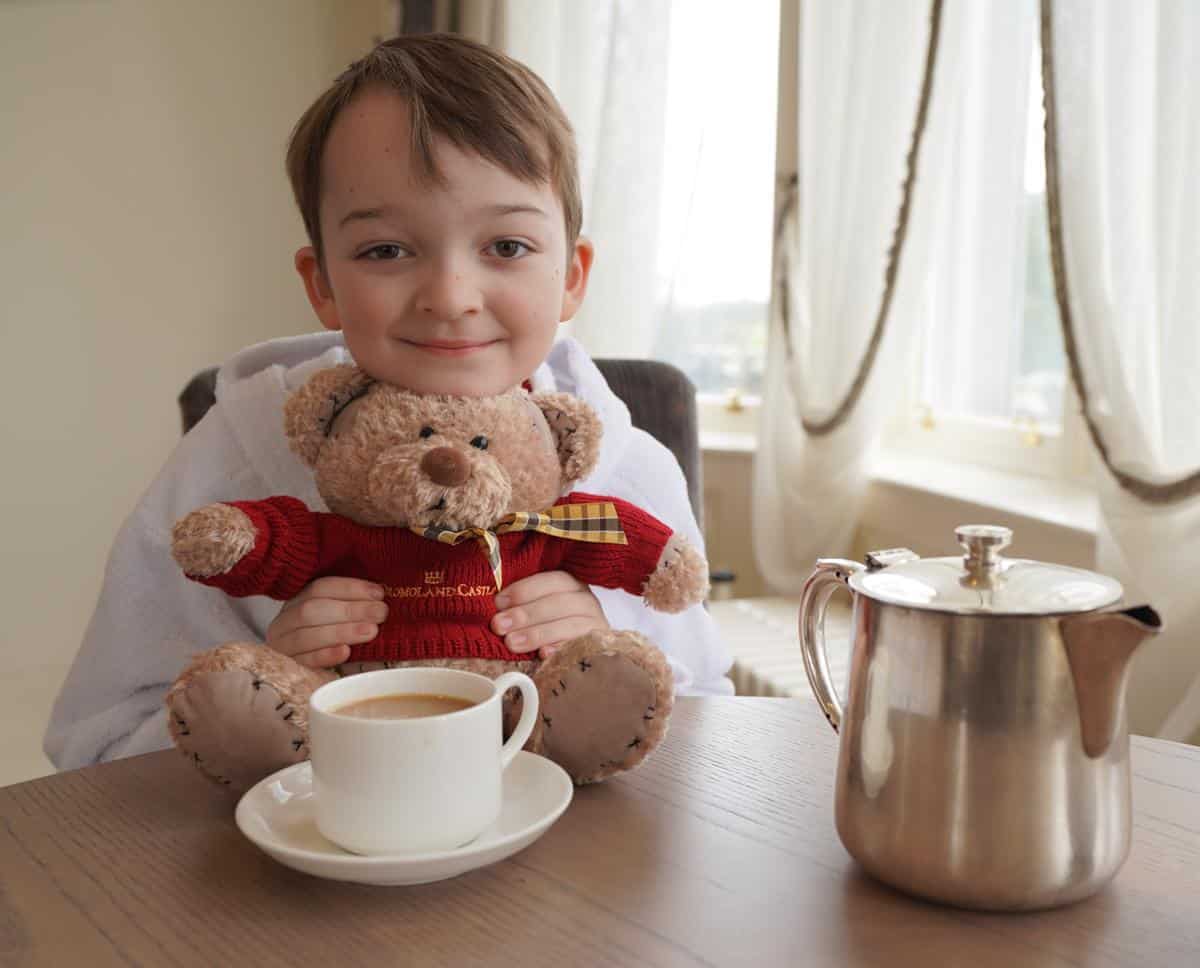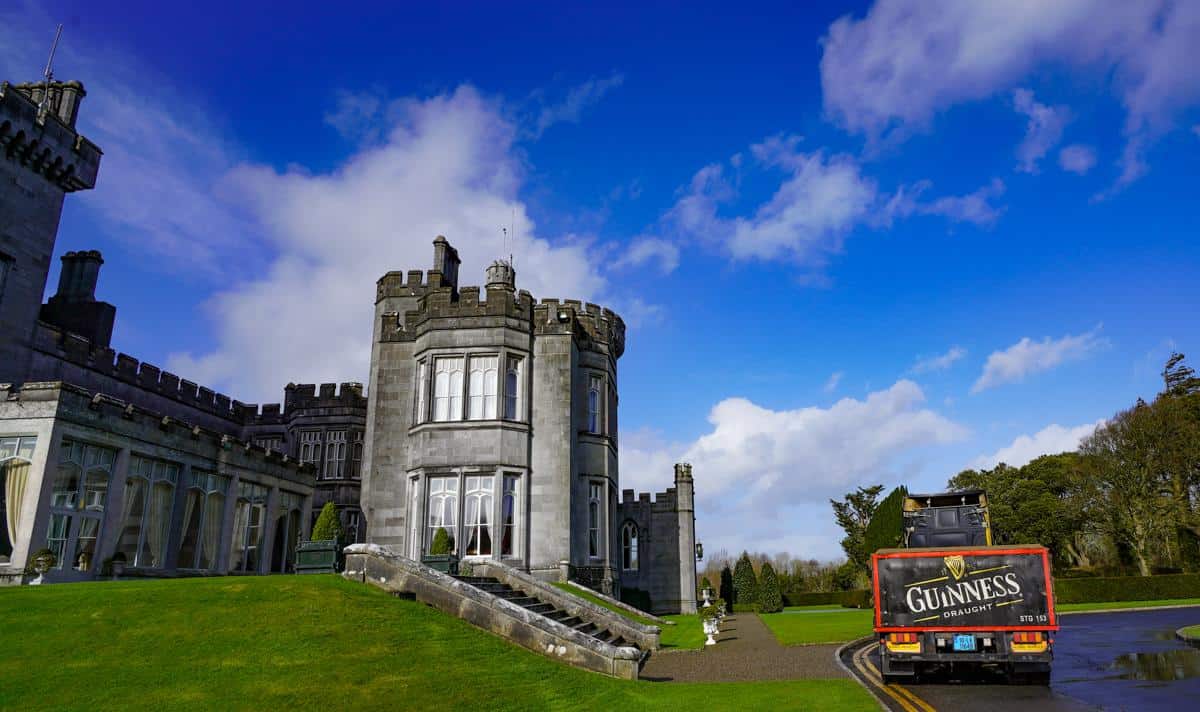 Although we were hosted by Dromoland Castle, they have no oversight on the content of this article.