Read on for highlights of four of my favorite areas for an Ireland family break ensuring a sample of some of the most luxe and kid-friendly castle hotels to stay in Ireland that offer the classic country estate past times like falconry, archery, horseback riding, and golf, as well as gorgeous, modern spas and pools.
Ireland is a land of magic and mystery, history and haunting, faeries and friendly people. In other words, Ireland is tailor-made for families. I have been traveling to Ireland with my family for more than a decade gathering my favorite places to help other families plan ultimate Irish itineraries.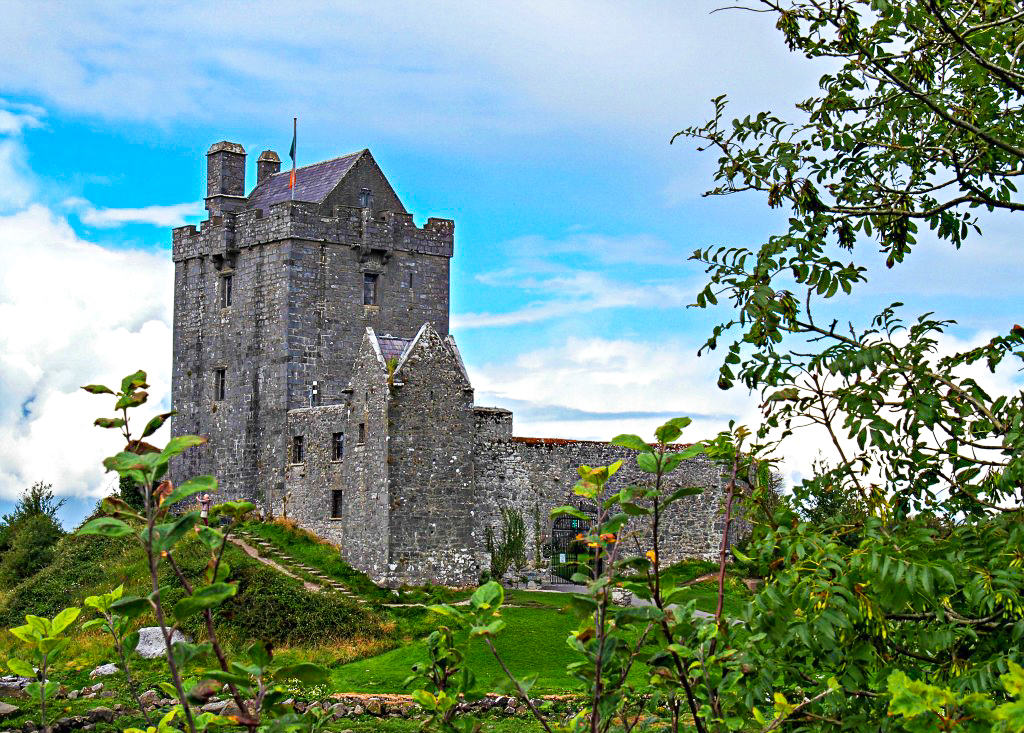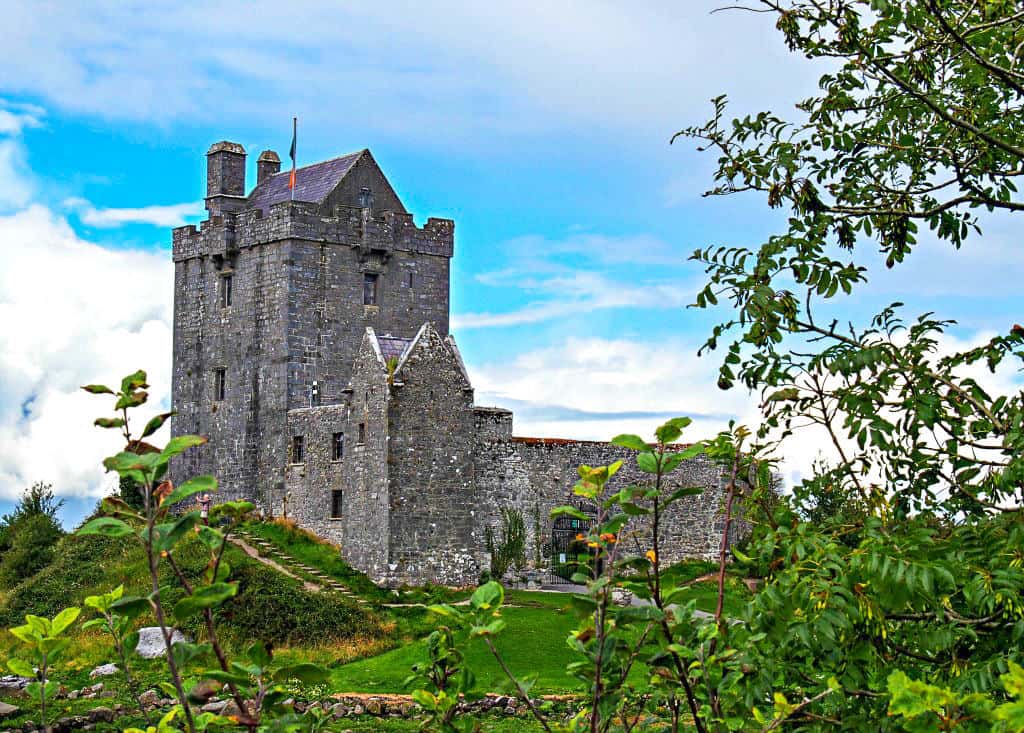 Rent a car (and read up on the proper rental insurance) and make a circle covering the entire country and experience the best family castle hotels of Ireland.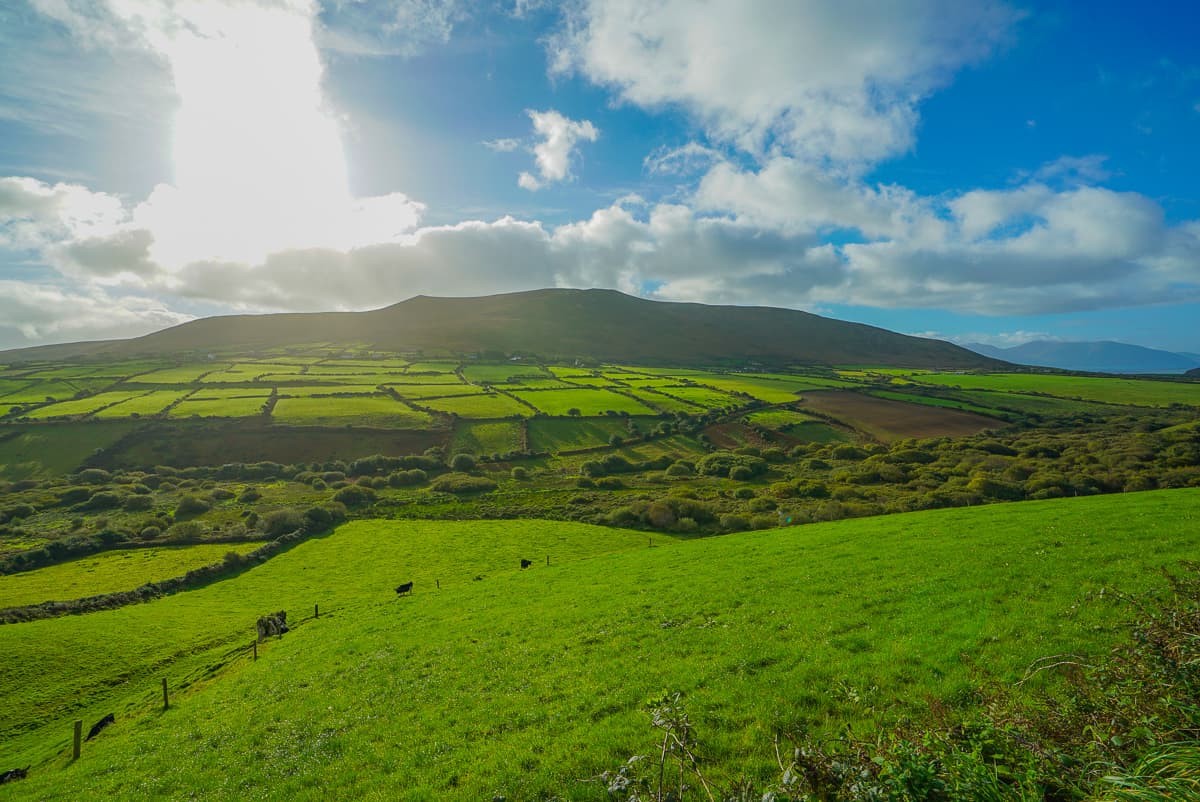 The 7 Best Castles To Stay in Ireland with Kids
Home to the famed Cliffs of Moher, historic castles, and stunning coastlines, western Ireland's magic is apparent the moment you arrive.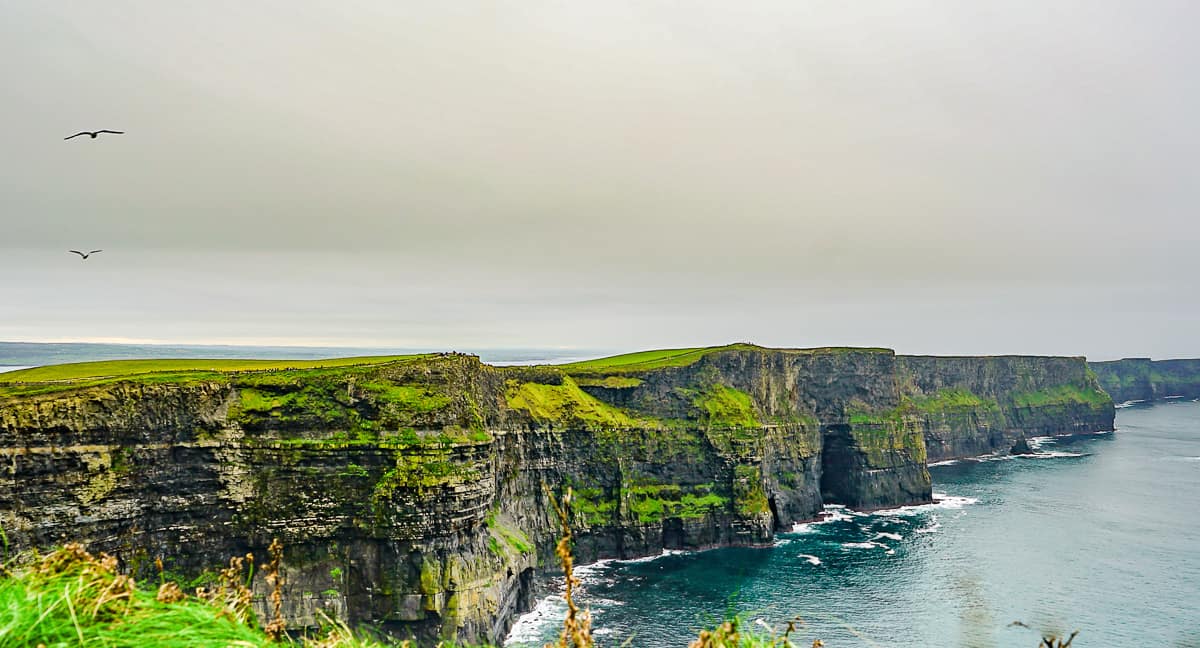 Located just minutes from Shannon Airport and a short drive to the Wild Atlantic Way, Dromoland Castle (read our full review) is perfectly positioned for a deluxe home base to explore this area. This is a prestigious Legend Preferred Hotel that embraces families and offers kids clubs during peak school and summer breaks, and children will likely receive personalized cookies and milk at bedtime. Baby-sitting is also available for date night dinners at the Castle's Earl of Thurmond restaurant.
---
JOIN LUXURY HOTELS & RESORTS FOR FAMILIES,
A FACEBOOK GROUP FOR SEEKING HELP AND INSPIRATION
FOR THE BEST LUXURY FAMILY BREAKS.
---
Activities at Dromoland Castle for the entire family include falconry, archery, boating, and a tour by jaunting car, a horse and buggy made for site seeing.
Close to the castle, families can enjoy hands-on Irish history at Bunratty Castle and Folk Park where traditional homes were brought from across Ireland to create a living history village surrounding the 15th century fortress. And evening at Bunratty's Traditional Irish Night or Medieval Banquet (It's nothing like Medieval Times) is a perfect end to your trip back in time.

Cliffs of Moher
The spectacular Cliffs of Moher are an hour away and a perfect gateway to the magic of the Burren, a rock landscape in County Clare where you can experience Neolithic tombs, an award-winning food trail, and farm tours. Families with younger kids will want to be sure to visit the Burren Nature Sanctuary with goat-led nature walks and a fairy forest in addition to a popular playground.
Ashford Castle
Travel further north to the farthest point of Lough Corrib, to arrive at Ashford Castle consistently voted one of the hotels in the world and the jewel of the Red Carnation Hotels portfolio. You'll be excused if you don't leave the castle grounds during your stay. Activities for the family include falconry, archery, kayaking, horse trekking, lake cruises, and golf. The meticulously groomed gardens invite hours of discovery, and the world-class spa is a must to experience.
Even the rainy days, so common in Ireland, are exceptional at Ashford Castle. Begin with a luxurious afternoon tea, then you and your spouse take turns exploring the property on walks with the kids, while the other retires to the time-transporting library with a good book (or just absorb the views and peace and quiet), and end the day in the private cinema for a family movie.
If your schedule allows, plan to spend Halloween at Ashford Castle, one of the most memorable holidays for our family. With a bit of magic the hotel transforms to Hogwart's School of Witchcraft & Wizardry. Children don their school robes and rush off with new wizard friends to cook with house elves, enjoy tea in the gardens, practice magic, and enjoy their own banquet before a movie. Parents receive six hours to enjoy themselves alone — including dinner in the George V Dining Room.
---
Starting in the South?
Check out our new in depth guide to County Kerry and Killarney
---
Dublin's Fair City
The Merrion Hotel
With Ireland's busiest airport, it's no surprise that many Ireland vacations begin or end in Dublin. Walking is definitely the best way to see the city, and Merrion Hotel, in Dublin's Cultural Quarter, is in the heart of it all. Although not a castle, this hotel of four Georgian townhouses, has long been the regal headquarters of Dublin.
A member of the Leading Hotels of the World, the Merrion has a many family amenities including children's menus and a gorgeous indoor pool. Merrion Square, nearby, has a children's playground, too.
From here you can shop and people watch on Grafton Street, Dublin's popular shopping district. The National Museum of Archeology, with its gold hoards and bog bodies, is an easy stroll, as are Trinity College and the lively Temple Bar area known for traditional Irish pub music.
The Best Day trips from Dublin
Day trips from Dublin are a terrific way to enjoy both the city and the glorious Irish countryside. Additional sites outside the city center, like the Guinness Storehouse, the Dublin Zoo in Phoenix Park, and Malahide Castle are all easy to reach via taxi, bus, or light rail.
Whether you drive or use a day-tour company you've loads of family-friendly options. Head north to the Boyne Valley in County Meath to explore the Neolithic tombs of Newgrange, Knowth, and Dowth, the ancient seat of the High Kings at the Hill of Tara, and Ireland's largest Anglo-Norman castle at Trim.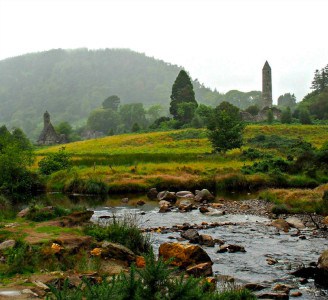 County Wicklow
County Wicklow, known as the 'Garden of Ireland' seems further than the quick half-hour drive south from the bustling streets of Dublin. The nearby Powerscourt Estate enhances the native beauty of Wicklow with its terraces and Italianate, and Japanese Gardens.
Powerscourt Waterfall, the highest in Ireland, is a perfect picnic spot on a sunny day. Walking paths and a play area will keep your family occupied all afternoon.
County Kildaire
If you've a horse fanatic there is no better place to visit than the Irish National Stud in County Kildare, Retired champs graze peacefully in paddocks, their jobs done while mares watch as their foals frolic in separate fields. Peaceful St. Fiachra's Garden invites tranquil strolls, while the stunning Japanese Garden leads you along the path of life.
The K Club
The spectacular K Club, another Legend property with Preferred Hotels, makes a wonderful base for touring the greater Dublin area if you would rather not stay in the city. Though you'll require a car for day trips, it is far easier to take the train from nearby Kildare Town into the Dublin city center. But be sure to reserve a few days to enjoy family activities at this luxe resort. Horse riding, archery, fly-fishing lessons, and golf clinics are only a few of the activities offered.
Watch how families can spend their days at the K Club.
---
County Cork: Culture, Castles & Cuisine
Ireland's largest county is host to one of Ireland's most well-known attractions: the Blarney Stone. But there 's so much more to recommend a visit to County Cork.
Don't miss a tasty visit to Cork's English Market for local delicacies and exotic treats, and learn about the world's largest butter market at the Cork Butter Museum. Nearby Cobh was the final port of call for the ill-fated Titanic and now hosts The Titanic Experience as well as a memorial to the Lusitania, which sank off its coast the following year.
The incredible Fota Wildlife Park is nearby; be sure to arrange a VIP-Family Experience in advance for an opportunity to hand feed animals and go behind the scenes with the staff.
Hayfield Manor
Cork City, Ireland's second largest, is easily explored on foot from fabulous Hayfield Manor. Large family rooms and interconnecting suites with bedtime milk and cookies are only the beginning of the family-friendly amenities of Cork's first five-star hotel.
Castlemartyr Resort
East of the city, near Midleton – a haven for fans of Irish whiskeys— the history of Castlemartyr Resort stretches back to the Knights Templar. Relaxing games of croquet or pony cart rides can be enjoyed on the extensive grounds. The indoor pool is one of the most beautiful in Ireland, and the hotel offers a seasonal kids' club and babysitting.
Blarney Castle and Kinsale
Leave Cork City for points west to visit Blarney Castle. Kiss the stone (or not) before exploring the fabulous estate grounds. Don't miss the Poison Garden or the Rock Close.
Venture to Kinsale, Ireland's foodie capital, for fabulous dining and pirate history. Follow the coast of the Wild Atlantic Way a bit further west to discover Mizen Head, Ireland's most southerly point.
The Kingdom of Kerry
Killarney, in Ireland's 'Sunny Southwest' has long been a popular place to visit. The 'Ladies View', made famous by Queen Victoria during her visit in 1861 and part of the scenic Ring of Kerry, is one of the most beautiful spots in all of Ireland. A day trip to the Dingle Peninsula to visit Fungi, the Dingle Dolphin, and view the history along Slea Head Drive is a must.
---
---
Killarney Park Hotel
Just steps from Killarney National Park is the Killarney Park Hotel, in the heart of Kerry's most vibrant town. Touches of modern luxury blend with old-world elegance in this five-star, family-owned hotel that's part of the Leading Hotels of the World. Just outside the doors jaunting carts line up to take travelers through Ireland's first National Park to Muckross House and Gardens or Ross Castle. Your concierge can arrange bicycle rentals, golf, or even a relaxing afternoon in the spa.
From the shores of Lough Leane you can hop aboard a lake tour to Inishfalled Island where the early history of Ireland was written. Or, if you prefer a stroll, the streets of Killareny filled with charming shops, cafés, and pubs.
The Dunloe
The Gap of Dunloe, stretching through the MacGuillicuddy Reeks Mountains is one of the most incredible natural landscapes in Ireland. Situated near the entrance to this incredible area is The Dunloe, (click for dates & rates) a fantastical family paradise with extra-large family suites, gentle horses, a massive adventure playground, indoor playroom, and summer movie nights. The Dunloe is, however, currently closed undergoing a massive renovation. It will reopen May 2018, and the pictures look incedible.
Nearby Kate Kearney's Cottage offers a Traditional Irish Night filled with music and dancing, an experience that will have everyone on your family clapping and tapping along.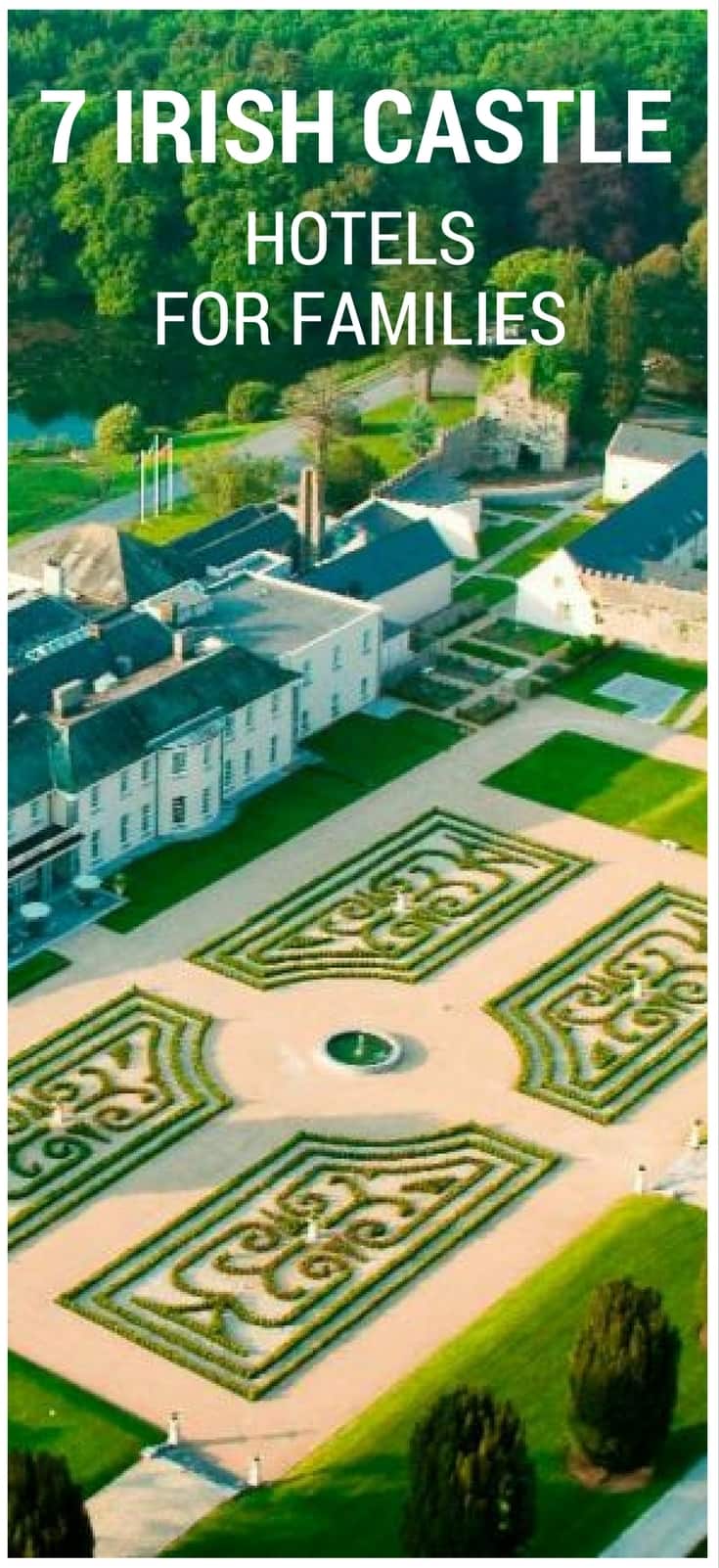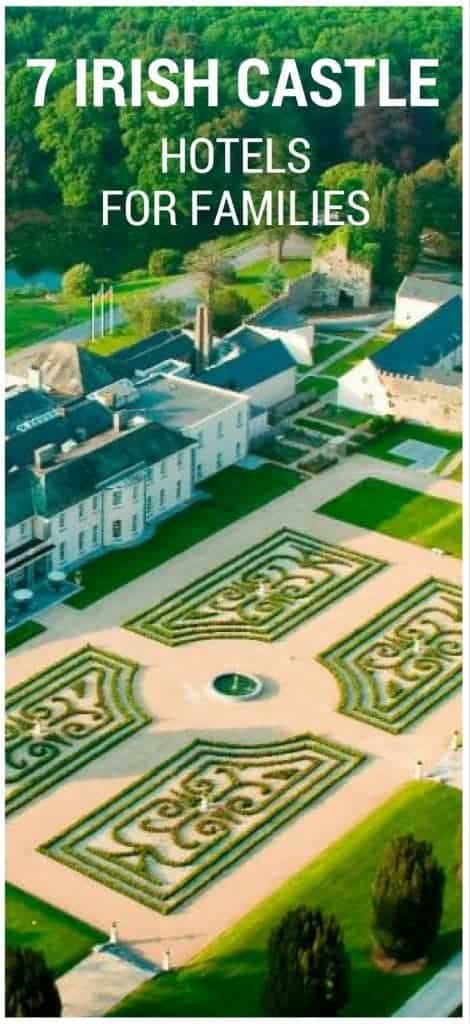 Planning a family break in Ireland
Feeling overwhelmed? The average Ireland family vacation lasts ten days. Prioritize your vacation to include the hotels nearest your top three 'must visit' areas.
For a first trip to Ireland you can't go wrong with the fair city of Dublin, the beautiful scenery of Killarney, and Dromoland Castle, near the magnificent Cliffs of Moher.
I delight in creating personalized itineraries for families to make the most of their vacation in Ireland.
Whether you choose to stay in one of these areas for your entire Ireland vacation or spend a few days at each, you'll find Ireland ready to create memories to last a lifetime.
About Jody Halsted
Jody Halsted has been traveling across Ireland for over a decade with her own children, discovering the most family-friendly sites and activities on the tourist trail and off.