Luxury Family Travel in Park City, Utah
Growing up when the weather got cold, my family was always more of the beach and ocean seekers while my husband's family opted for cozy lodges, fireplaces and big family ski vacations.  He is adamant on including ski trips in our family repertoire, and Deer Valley proves to offer all that a ski family could look for in a snow vacation.
We recently tried the iconic Stein Eriksen Lodge, which is the only five-star, five-diamond resort and spa in Utah. Stein Eriksen, for whom the resort was named, was a great Norwegian Olympic skier. After winning his gold medals in the 1950s, Stein relocated from Norway to Park City with his family where he jump started acrobatic skiing and remained an instructor and vibrant leader of the ski community. He died at the age of 88 in December 2015.
The Stein Eriksen Lodge is unlike any American ski resort I had been to; it consists of a series of connected chalets nestled into the mountain of the Deer Valley Resort. It makes you feel like you are somewhere else, specifically Norway—not Utah.
Remember this layout and pack clothes and shoes for being outside a lot since you will have to leave your room and take the pathways to get to the lobby, spa, pool etc. If you are traveling with smaller children, I would recommend a baby carrier over a stroller for the winter months to avoid any outdoor, snowy commutes. But in the summertime, the pathways would be perfect to stroll.
Stein Eriksen Lodge Rooms and Suites
We arrived to a delicious fruit, cheese and charcuterie plate that was a perfect snack after traveling, and the hotel had welcomed us with a winter weekend survival kit.
The lodge has an old world vibe, and the rooms reflect that. Sleeping rooms can range from your typical double queen beds with a small outdoor patio to three and four bedroom suites, complete with kitchens, fireplaces and outdoor hot tubs.
The bathrooms in even the smaller rooms are spacious, fully stocked with Molton Brown products. The heated floors complete treat to your toes after a long day of skiing or exploring.
Stein Eriksen Lodge for Families
If you wanted to treat your kids to feel like real pioneers, the resort offers the "little explorers" package where (for a small fee), your kids can camp out in their own tent erected right in your hotel room prior to your arrival.  It also comes with a Stein moose stuffed animal, a starry night lantern and nature guidebook to get them ready to explore.
Stein Eriksen Lodge Skiing
The resort is named after the famed Norwegian Olympic Skier and the emphasis on skiing – the resort has every skier's need in mind.  The on site Stein Sports allows for quick fittings and easy rentals that you can charge directly to your room.
Deer Valley Mountain is a perfect spot for skiers of all abilities, and the mountain has a convenient skier service outpost at the resort so you can get your lift tickets on site at Stein Eriksen Lodge. When you are ready to ski, just check in with the Ski Valet and on site staff will help you get settled into your boots and keep your shoes or slippers tucked away in your personal locker for the duration of your stay. This is a huge help when trying to get your little ones into stiff boots and out to the slopes.  From there just walk outside to your skis that are laid out and waiting for you and enjoy the ski in/ski out convenience of the resort. 
If you are traveling with newbie skiers, you can register for the ski school program and put your little ones on the "magic carpet" to get their first taste of skiing.  This is right at the base of Stein so super easy to get out in the morning.
If you want to get out and ski for a bit yourself but have younger kids who aren't slope ready yet (or just don't want to) – the mountain also provides a Children's Center for kids ages 2 months to 12 years for childcare at a daily rate.
For those who are not skiing, the greater Park City area offers amazing dog-sled tours, snowmobile outings, downtown galleries, and shopping. Back at Stein Eriksen, the horse-drawn sleigh rides are a huge hit with my kids. Delicious hot chocolate is everywhere you turn, too.
My favorite part of skiing is the après ski. Stein Eriksen has amazing outdoor patios with large fire pits to enjoy the winter sunshine, and Troll Hallen, the bar, had some of the friendliest wait staff I had encountered in some time.  The actual bar is also exquisite in detail and literally everywhere I looked it seemed like I had stepped into a set from Frozen with all the Norwegian flower designs and patterns!
Stein Eriksen Spa
Ok, so to be honest, I love ski vacations for the après ski AND the spa.  Ski resorts always have such cozy, amazing spas and the Stein Eriksen spa experience did not disappoint. The waiting rooms have comfy nooks with soft blankets to enjoy and fireplaces everywhere.
In addition to the typical steam and sauna spots, they also have hot and cool plunge pools which help to heal your muscles after a long day of skiing (don't be surprised if you hear a few gasps coming from the area – I think the pools are 40-50 degrees – chilly!)
If you want to venture outdoors, there is a heated pool area and a hot tub as well.  I am never brave enough to hop in, but my husband did and said the pool temperature was perfect.
Finally it was treatment time for me, and I enjoyed a mommy-to-be 50-minute massage that was amazing from start to finish.  It literally felt like my therapist had six hands, and I left feeling refreshed and thoroughly relaxed.
The Restaurants at Stein Eriksen Lodge For Families
The dining at the resort is limited to the menu at Troll Hallen, room service and the well-known Glitretind Restaurant.  During the ski season, your stay comes with a complimentary breakfast buffet, which is extensive and exceptional.
I ended up in the lobby area around 2pm one afternoon needing a little something before the après service and found out that you can order their Dessert Only buffet – an amazing find.  Pies, cakes, cookies, cannoli, fruit tarts, you name it (I ate it) and all for a very reasonable $12.  What's a better mid-day treat for a pregnant woman while looking out onto the slopes at everyone else burning calories? Nothing!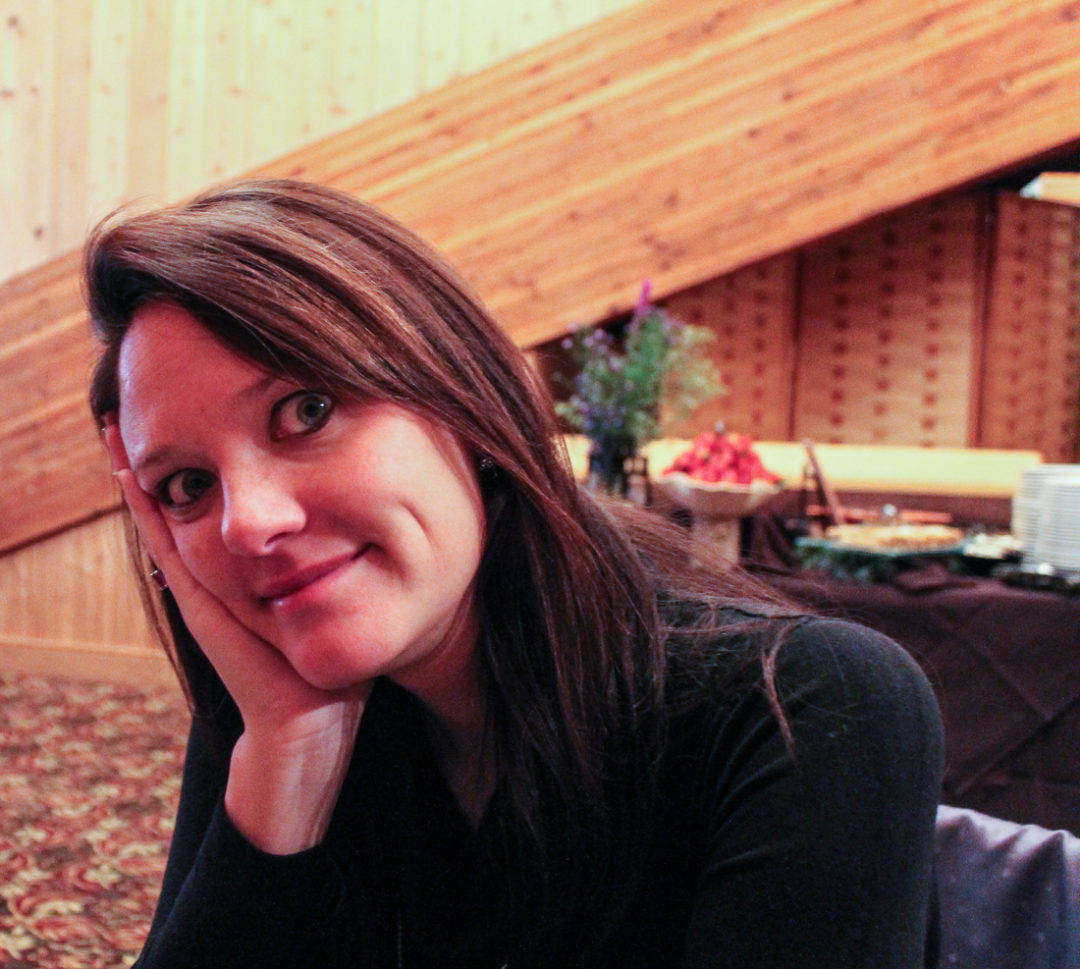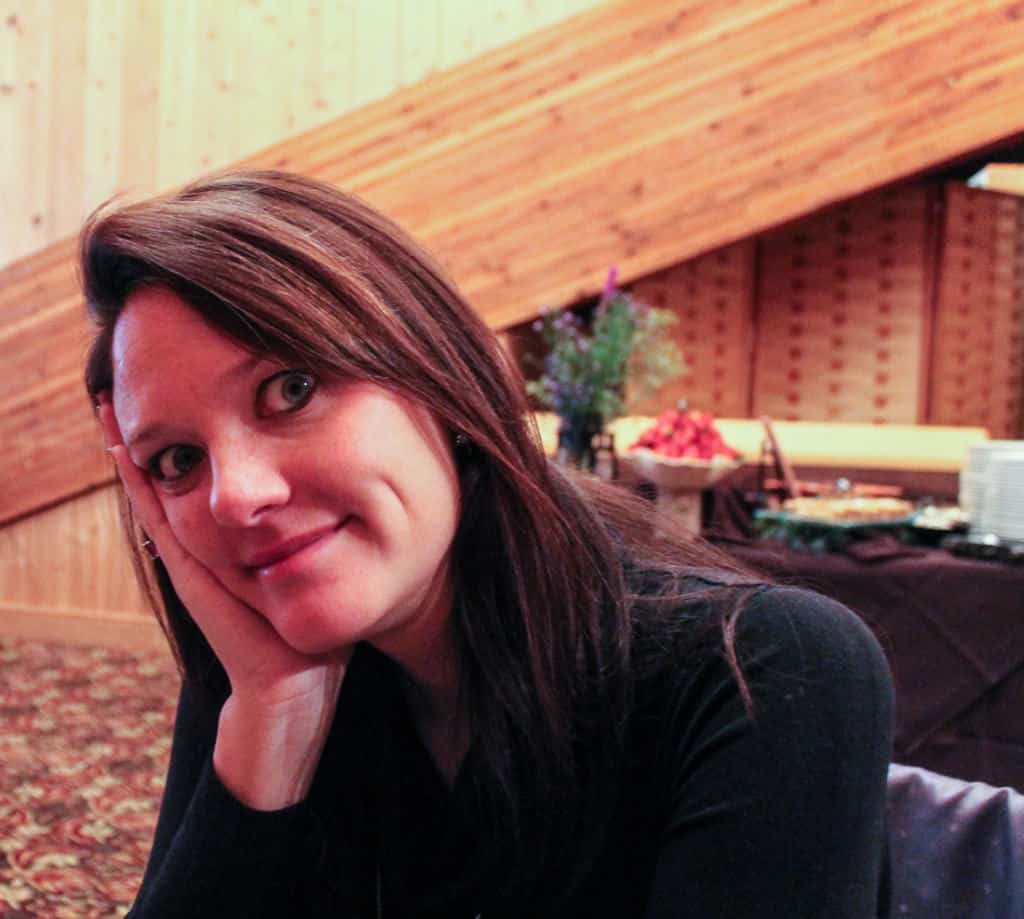 Park City Dining
If you are looking for great meals during your ski vacation, the Park City area also boasts amazing dining.  One spot that must be mentioned and again is affiliated with the Deer Valley Mountain is Fireside Dining at Empire Canyon Lodge.
If the Stein Eriksen chalets didn't make you feel like you were in the European Alps, then this dinner will.  Raclette shaved from hot fireplaces, cured meats, full entrées and the dessert fondue are sure to fill you up and fuel you up for the following day.  We honestly could have made an entire meal of just the raclette, breads and accompaniments (I am a total sucker for cornichons) but the entrées and desserts were superb as well.
Summer and Beyond
Although we were at Stein Eriksen for the winter months, I can see how the surrounding Deer Valley area captivates families in the summer and fall months.  There are trails for hiking and biking, activities for older kids like paddle boarding, horseback riding, white water rafting, four wheeling, and nearby fly-fishing.
The hotel also has plans to increase the size of the pool area to include a more family-friendly, lower depth entrance as well as an onsite kids' camp. I know my kids will be delighted to camp out in tents in our hotel room until then.