Nobody Does it Better
When is the last time you felt like James Bond on a family vacation?
It is not often that you can push a stroller or play tag across resort grounds worthy of the backdrop for not just one but two James Bond films, but that is the joy of a family vacation at The Ocean Club. This has always been the address on Paradise Island in the Bahamas.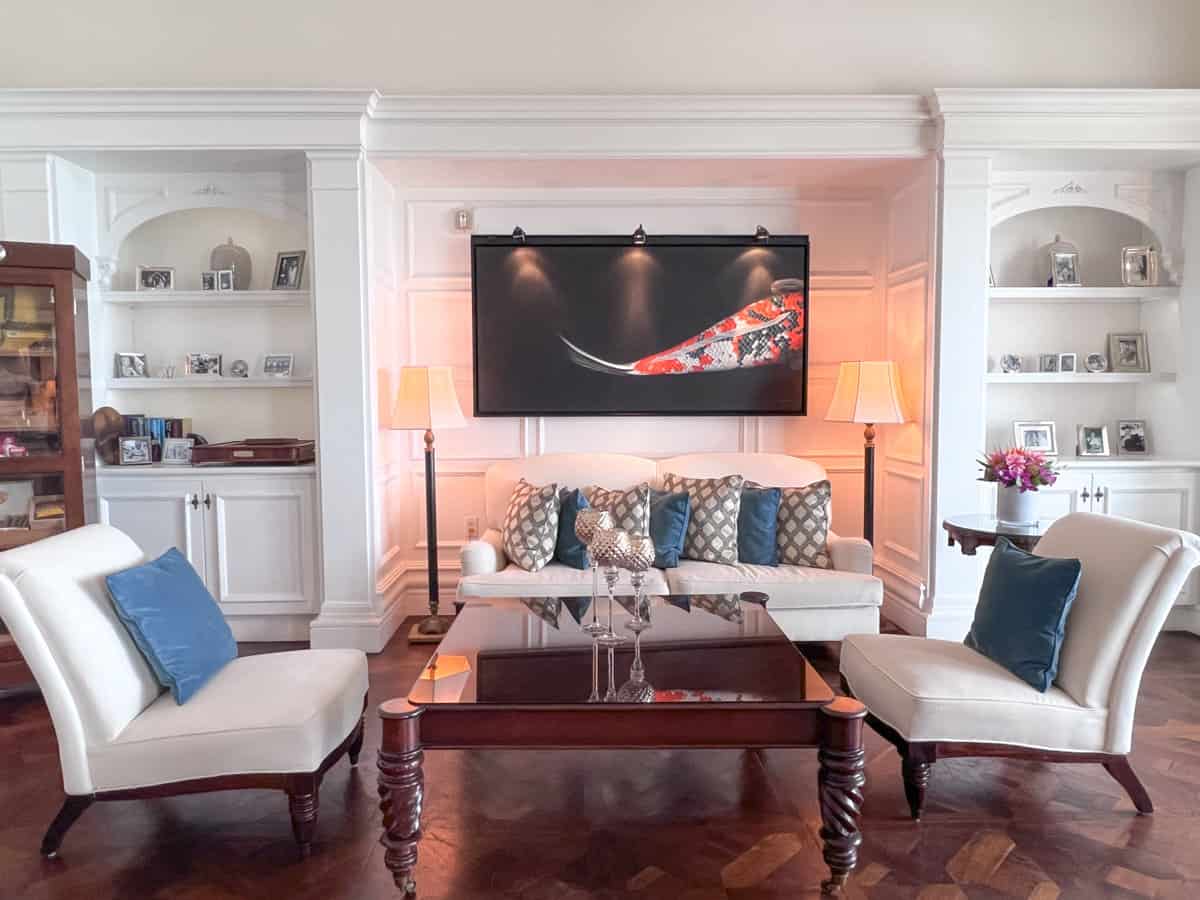 Fans of Casino Royale, the first of the James Bond films starring Daniel Craig, will recall the starring role of the Ocean Club, host to multiple scenes. The stunning single-story bungalow which houses the lobby previews the exclusive nature of the property which, since 2017, has been a Four Seasons resort.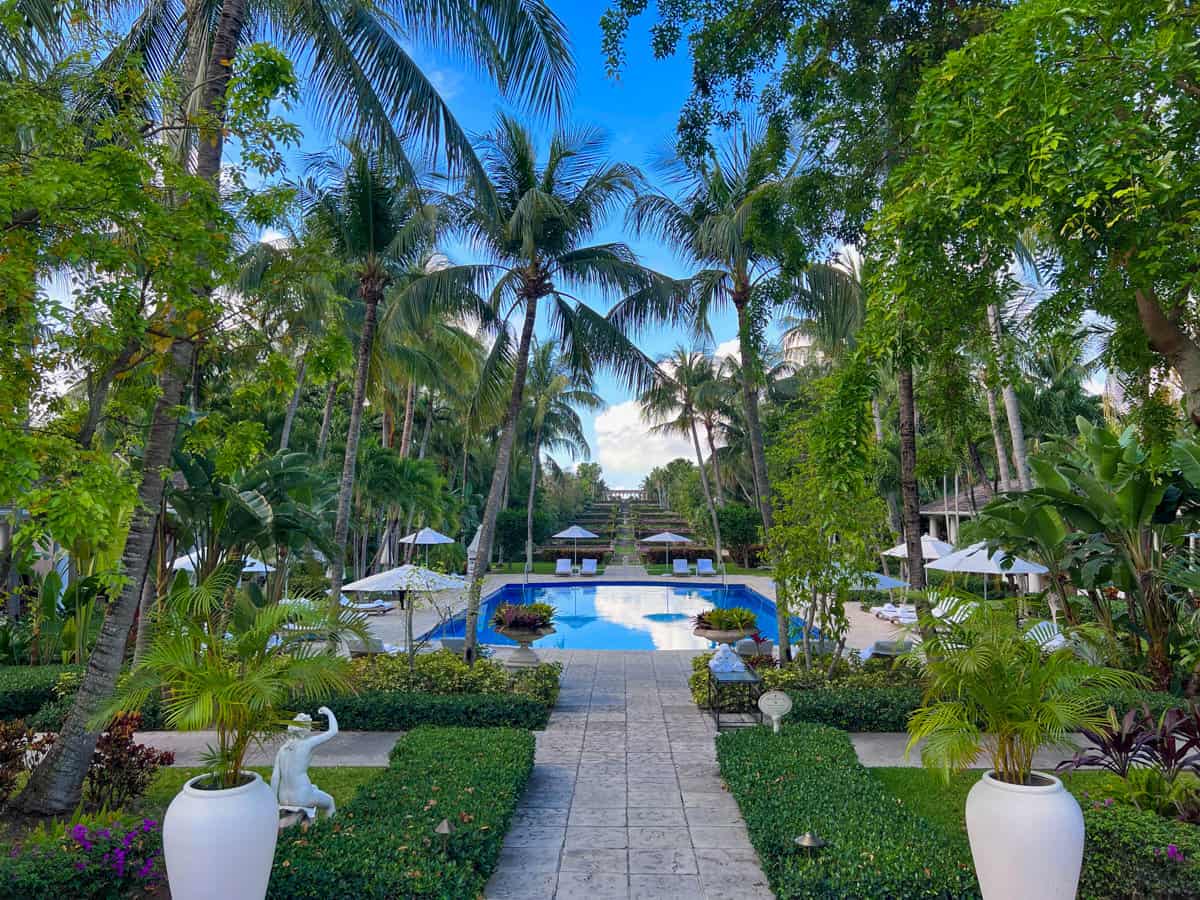 There are so many lovely resorts in the Caribbean, and most people travel to an island resort for both ocean views and a great pool. What I think distinguishes the Ocean Club is that it boasts not only one of the most beautiful pools in the Caribbean, it ranks as one of the most beautiful in the world. And, of course, the Bahamian beach views provide that spiritual boost only certain shades of turquoise can.
Despite its consistent refurbishments and upgrades, it retains the feel of the hotel it was when opened more than sixty years ago. I've had the pleasure of vacationing at this resort for forty years.
Do I love it? Yes. My goal is to age just as well.
Paradise Island and the Versailles Gardens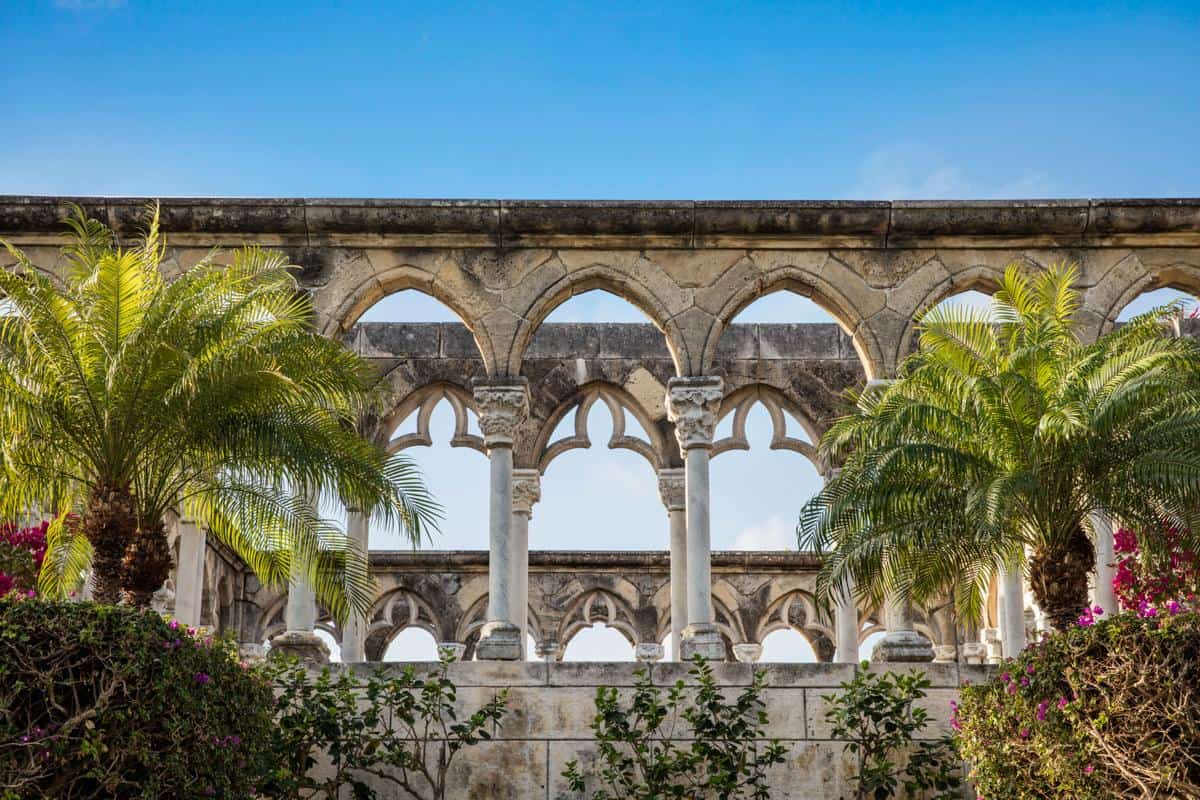 This collection of 12th-century cloister stones purchased by William Randolph Hearst from a French monastery had been collecting dust in a warehouse.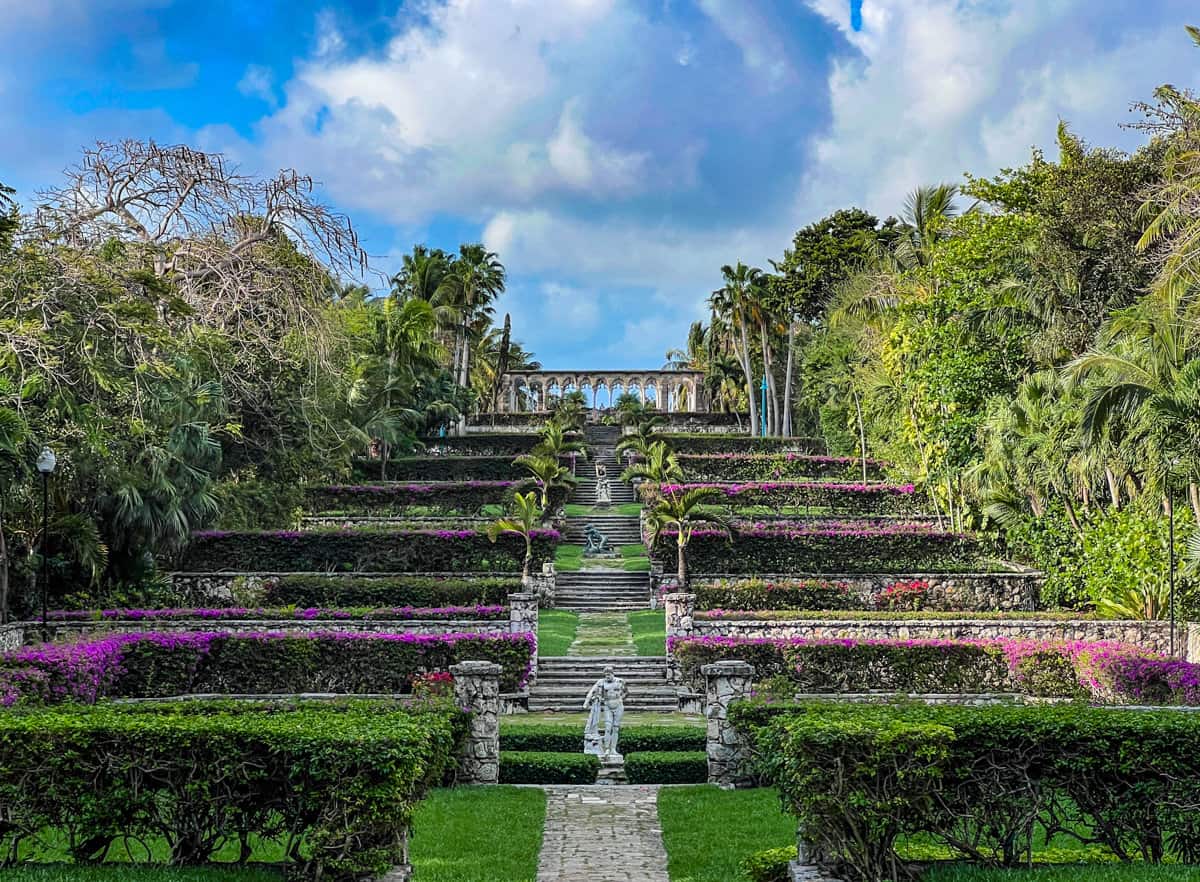 Guests of the Ocean Club can land at the Bahamas' main island, New Providence, and reach the north shore of Paradise Island in just over half an hour.
Paradise Island has been fully developed since its early days known as Hog Island. Huntington Hartford, heir of the A&P grocery fortune, bought the island and renamed it Paradise Island. He built the private estate that became the Ocean Club and notably added a beloved cloister garden.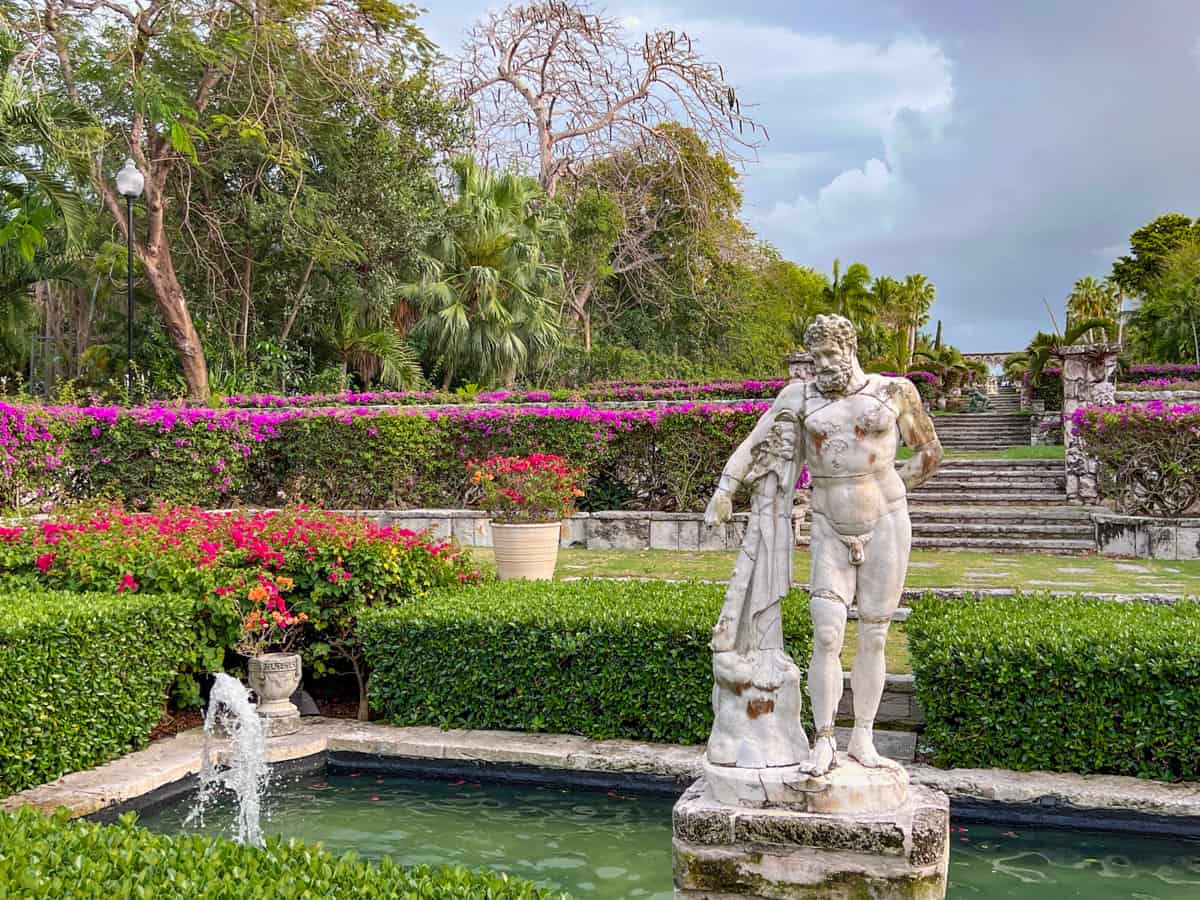 STOP!
JOIN OUR LUXURY HOTELS & RESORTS FOR FAMILIES,
A FACEBOOK GROUP FOR SEEKING ADVICE AND INSPIRATION
FOR THE BEST LUXURY FAMILY BREAKS.
Four Seasons Ocean Club Service
We have been to the Ocean Club many times when they were at full capacity, but the resort never feels like you are amidst a crowd. The attentive, but not officious, staff do an excellent job making you feel like you are their only guests. Many staff have worked here for generations like tennis pro Leo Rolle, who taught me lessons as a girl and is still there!
Best Rooms For Families
When selecting your room, the options range from spacious hotel guest rooms to four-bedroom villas.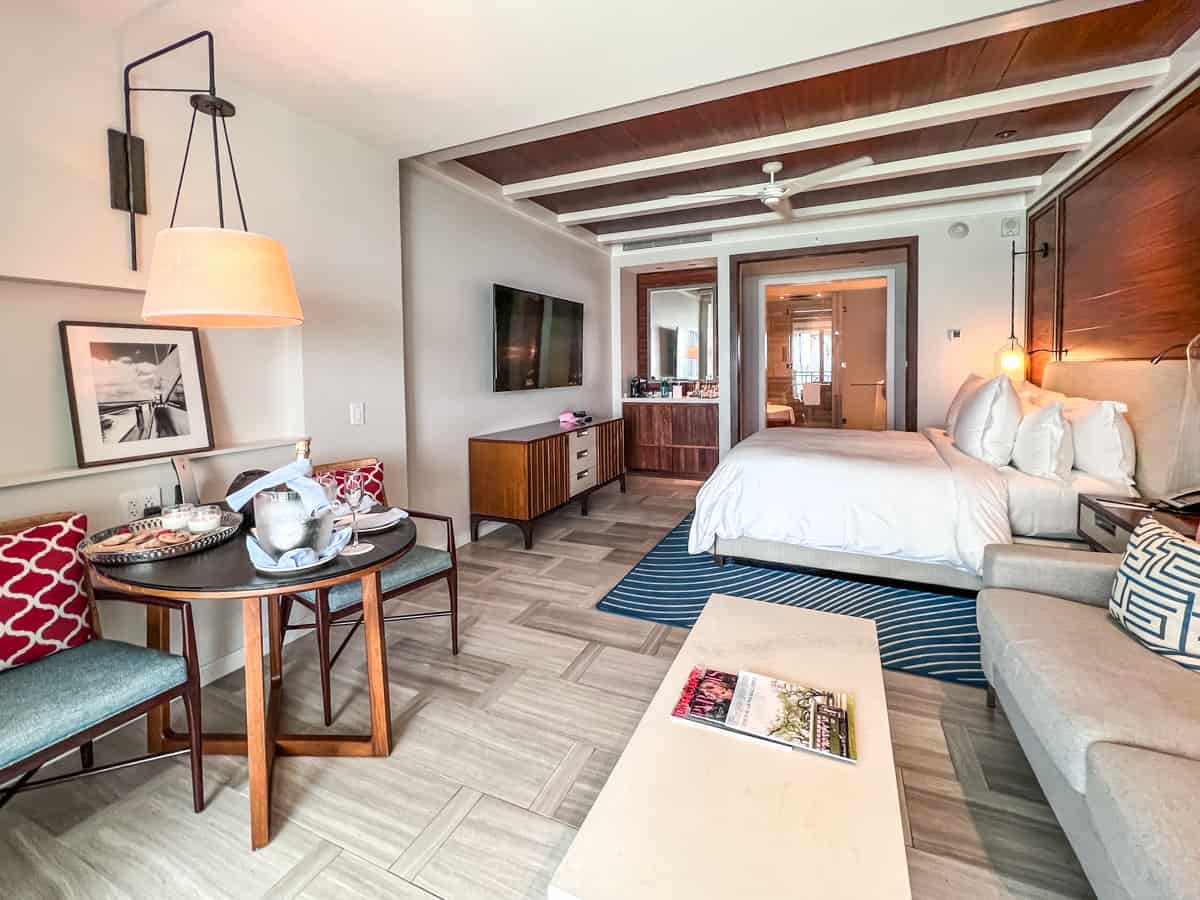 The Hartford Wing showcases the original rooms, both ocean and garden view. The resort just updated the bedding configuration of some of these rooms to offer more connecting rooms for families. These "lock out" suites can connect a king-bedded room to a room with two queen beds with a shared entry door. Fortunately, all king bedded rooms do include a sleeper sofa that can accommodate a family of four.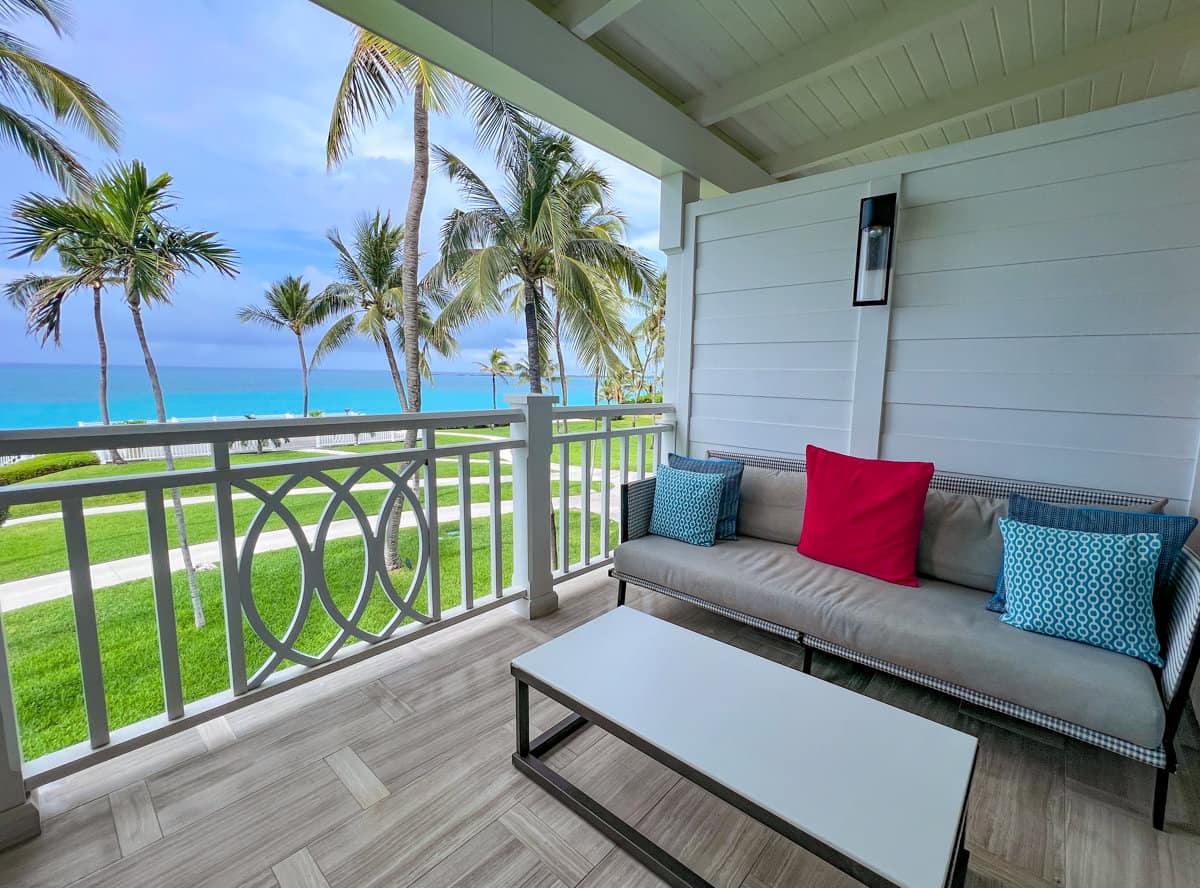 The newer Crescent Wing comprised of a group of low-rise buildings completed a room renovation with the paint just dry at the time of this posting. Indulgently large bathrooms, extra space, and expansive patio or private balcony views are what I love about staying in this more removed part of the resort. Both the Hartford and Crescent Wing rooms have a limited number of rooms with two queens.
Ocean Club Villas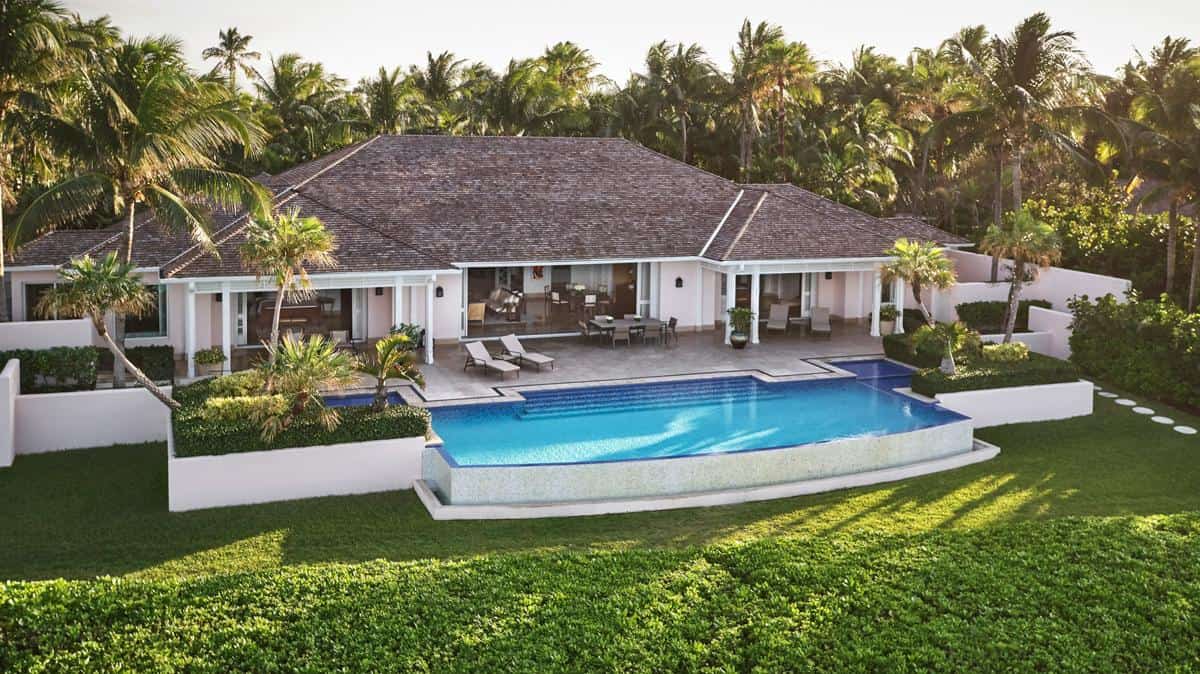 The beachfront villa residences are the premiere options on property. There are two three-bedroom and one four-bedroom villas. You must book them far in advance.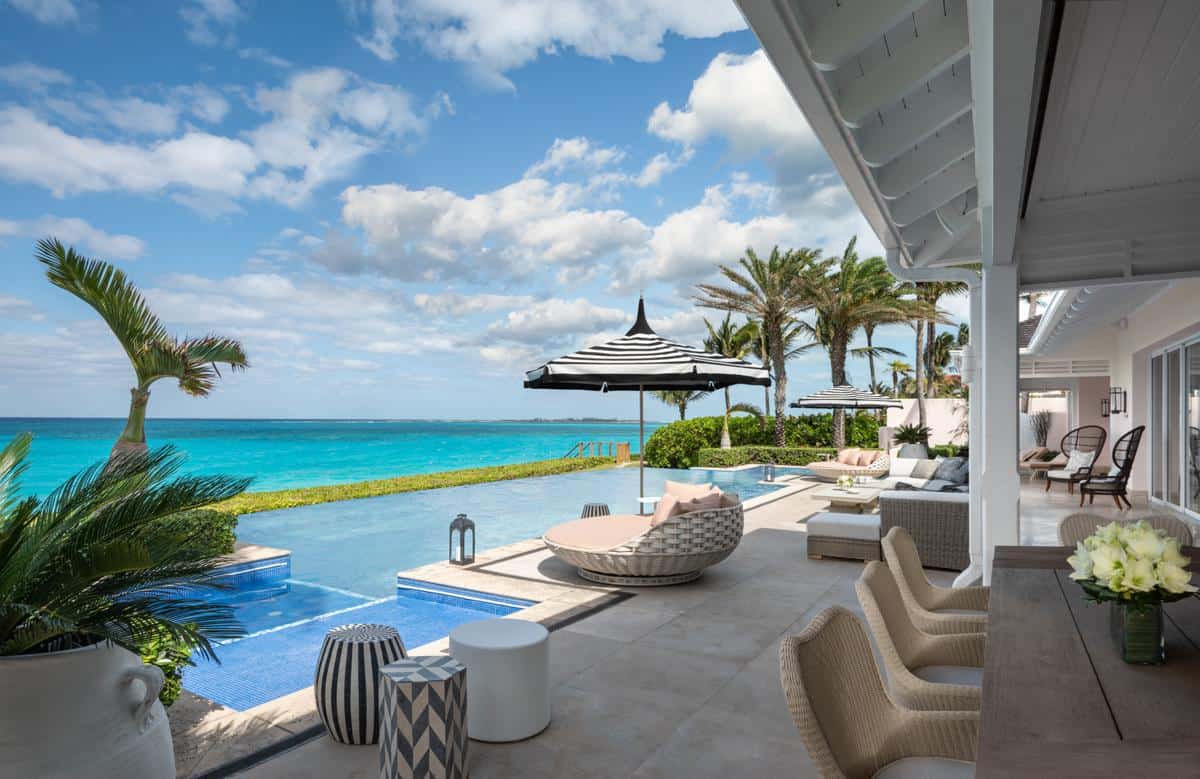 There are two-bedroom plunge pool villas that come at a lower price point that work very well for families, too. They are also located right near the kids' club.
Let Luxe Recess VIP your Bahamas trip
I booked myself as one of my own clients under my Four Seasons Preferred Partner rates, so we enjoyed a lovely welcome of rum cakes, champagne, and tropical fruits and chocolates. You will receive a $100 resort credit and two epic breakfasts daily in the restaurant or through in-room dining. Upgrades, early check in, late check out, are based on availability. Honestly, why would you book by yourself and leave money on the table? 
Pool and Beach at the Four Seasons Ocean Club
If you have some child-free time, head to the adult-only area known as the Versailles Pool. It is the cornerstone of the Ocean Club property, abutting the famous Cloister Garden with its stones imported from France. You won't tire of the view.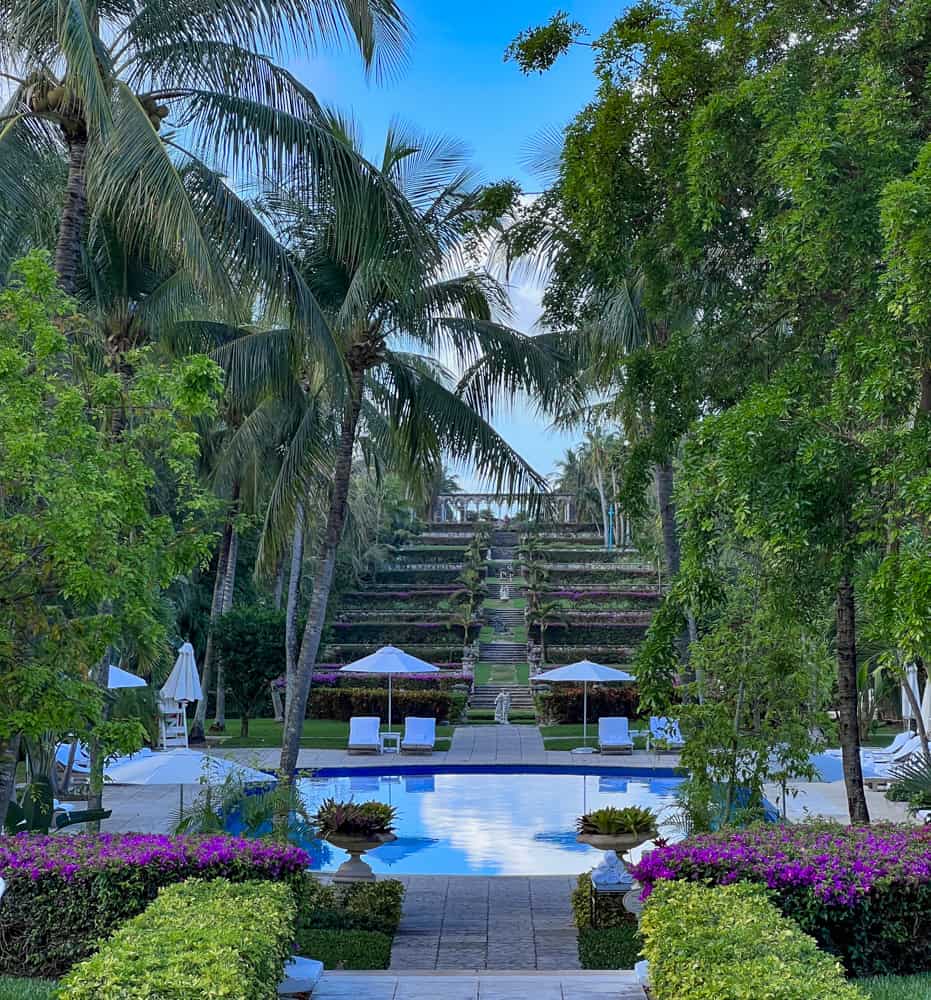 You may recognize it from the many films shot there, in addition to Casino Royale, Julia Robert's Duplicity and Katherine Heigl's My Father the Hero feature scenes shot poolside. Take your kids on a photoshoot in the empty gardens since the pool is adult-only.
The family lagoon pool feels calmly separated from the rest of the resort by lush tropical foliage. There is rarely more than one additional family enjoying the zero-entry pool or lounging in the chairs beneath large umbrellas.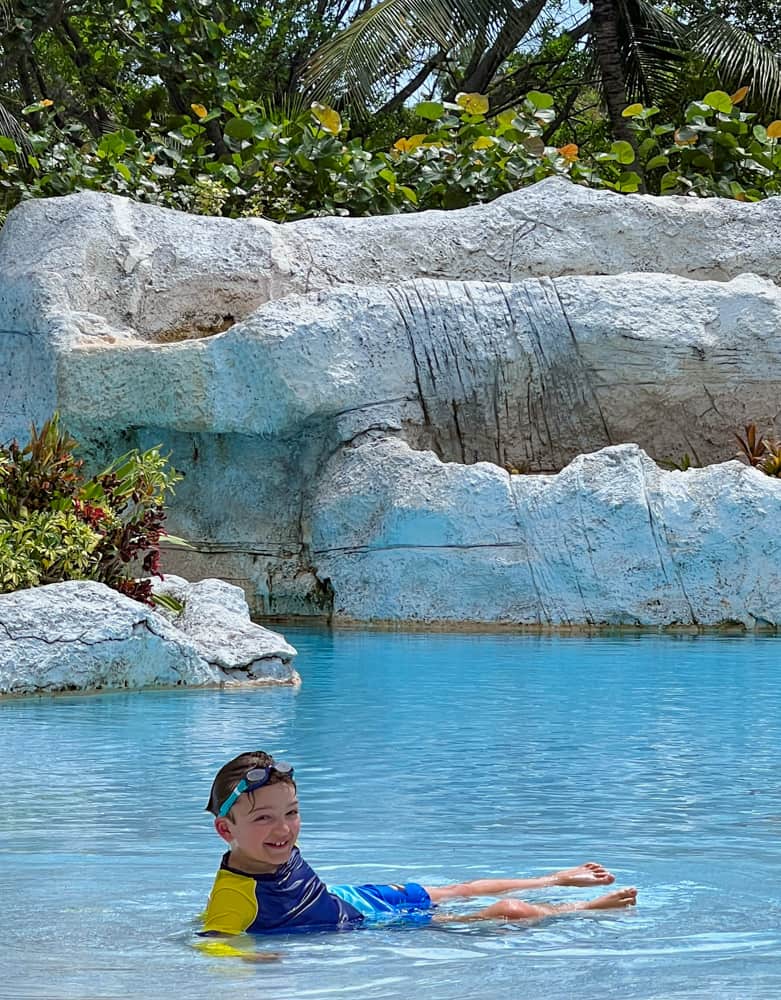 There is a lifeguard on duty, but the peaceful soundtrack of the waterfalls has caused ours to nap on occasion – hard to blame him! A staff member on duty takes lunch and drink orders to enjoy poolside.
An additional highlight for sunbathers is the oceanfront infinity pool, one of the winning decisions made by new owners who acquired the Ocean Club in 2014 and spent millions of dollars on the property.
Filled with families and couples during the day, the pool soundtrack stays tranquil as it competes with the sounds of the surf. If you like a late sunset swim, you'll likely have your own private infinity pool to enjoy.
For turquoise water and sand, the resort's postcard of a Bahamian beach is never crowded.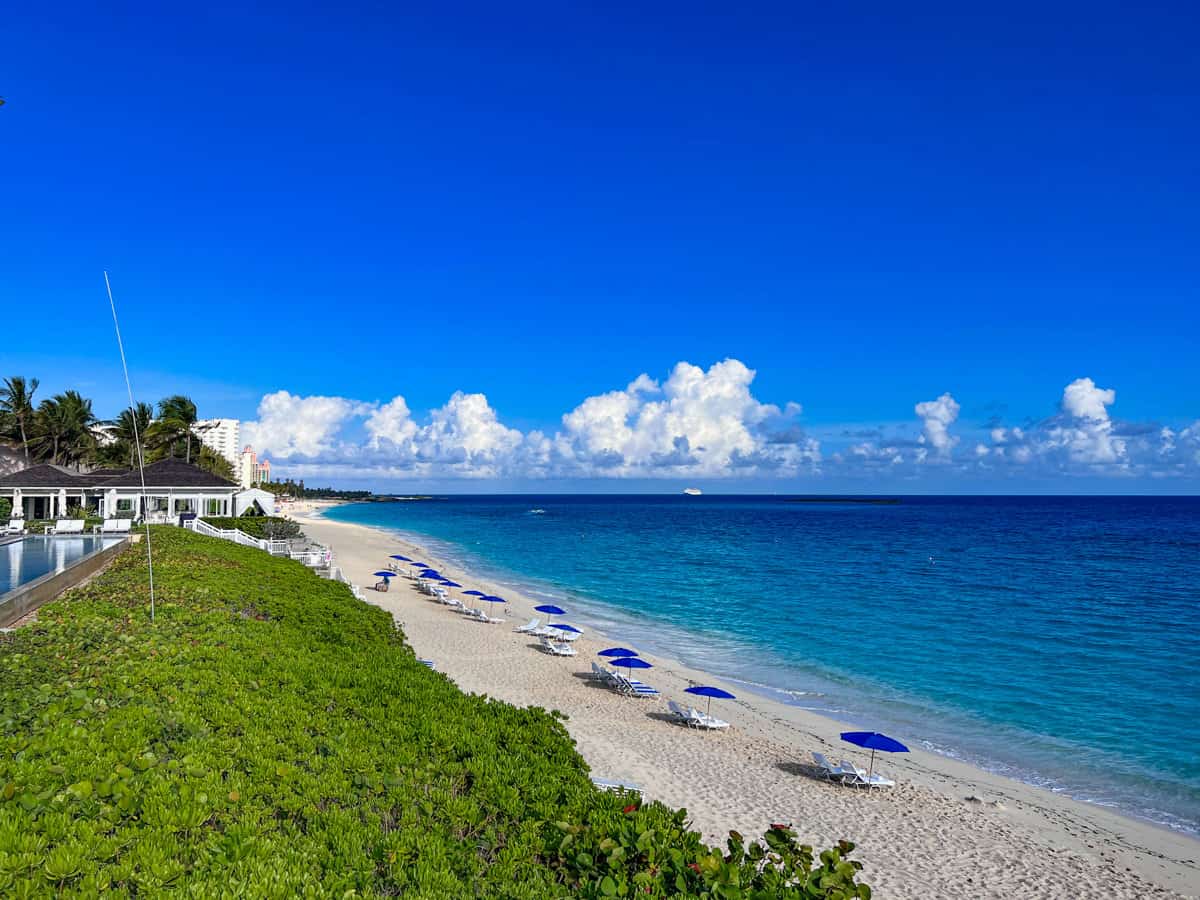 Ocean Club Bahamas Activities
Adjacent to the family pool are six clay tennis courts which guests can book for their own use or with the tennis pro for an hour of instruction. Golfers can shoot a round or two on the adjacent Tom Weiskopf-designed Ocean Club golf course.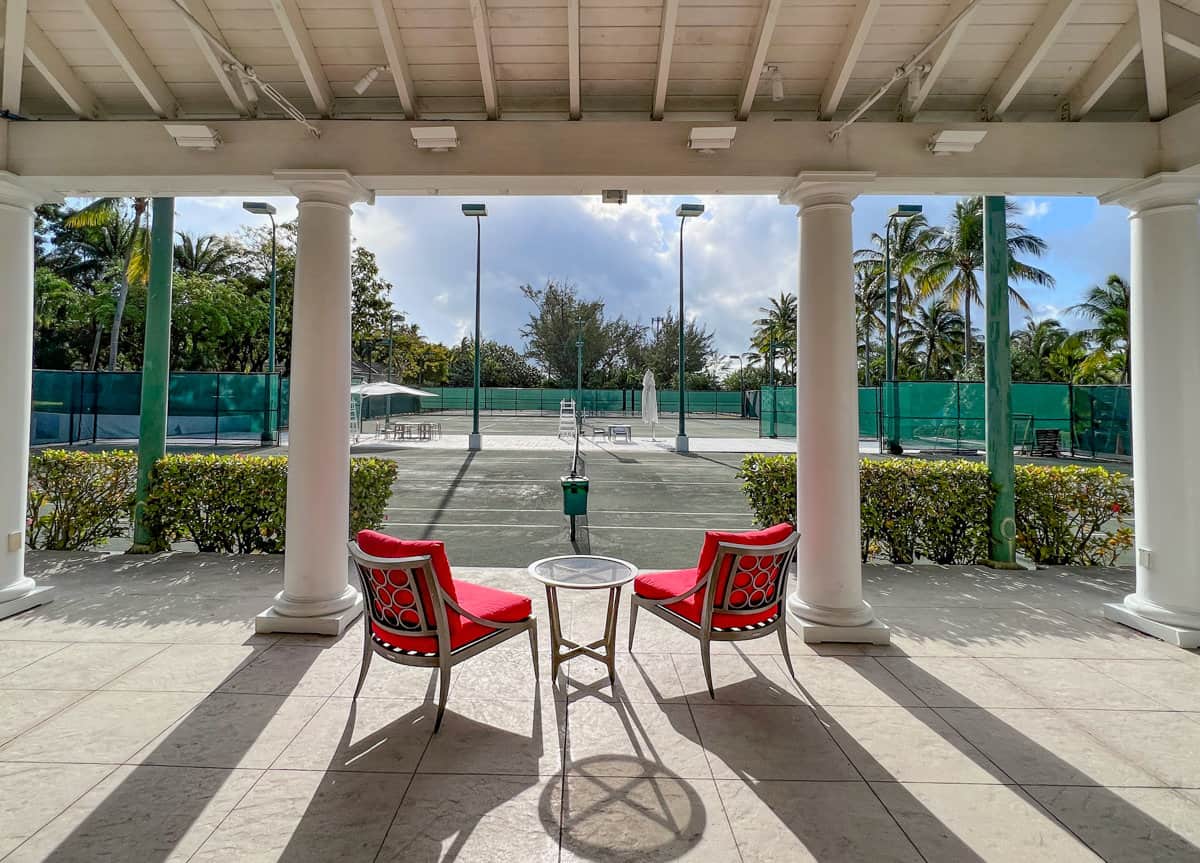 A dozen bicycles wait for use by guests of all ages. The timing was right for our son to learn to ride a bike on one trip. He did so on the long walkways approaching the villas.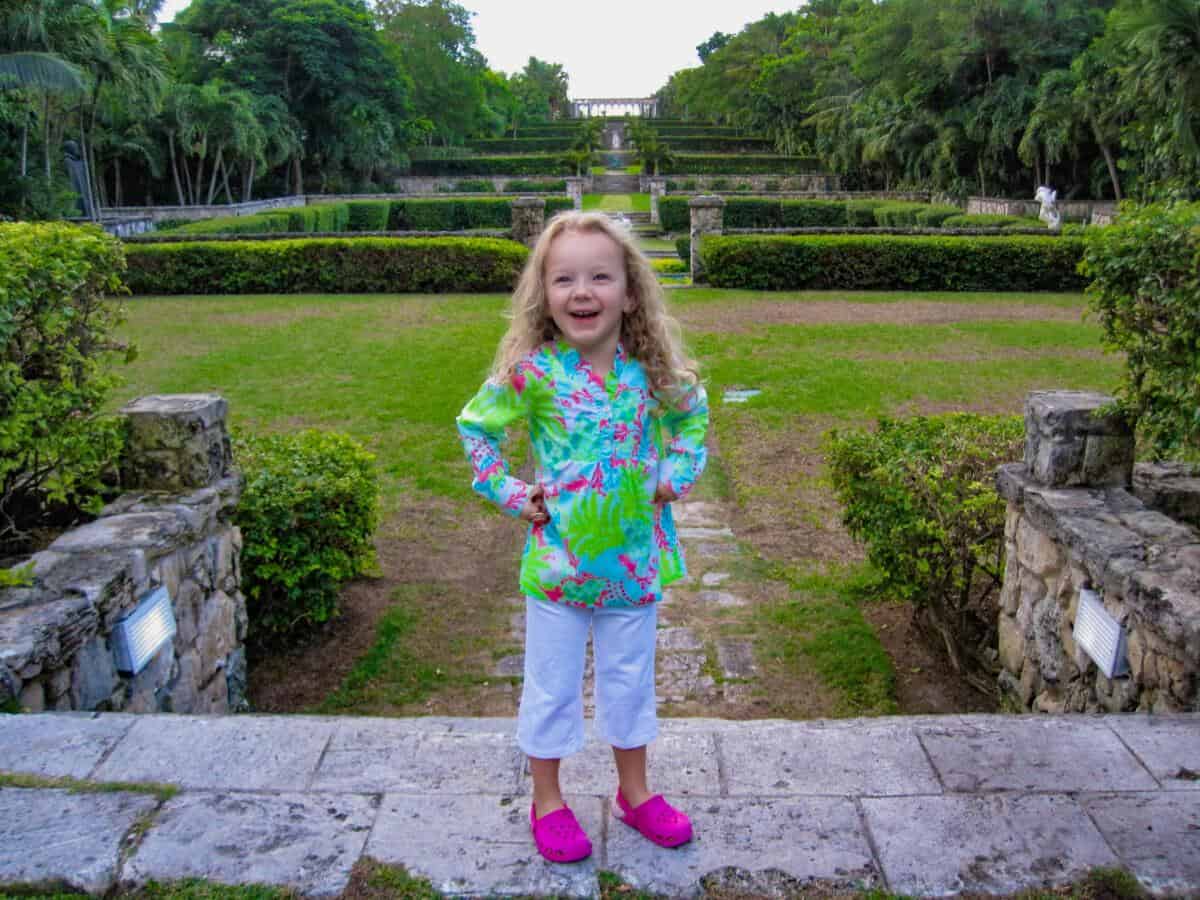 Family Amenities
The kids club, Kids Only, is excellent for ages 4 – 12, without the factory feel of bigger clubs. The Kids For All Seasons director even came to meet us at check-in to present a gift. This service is complimentary, too.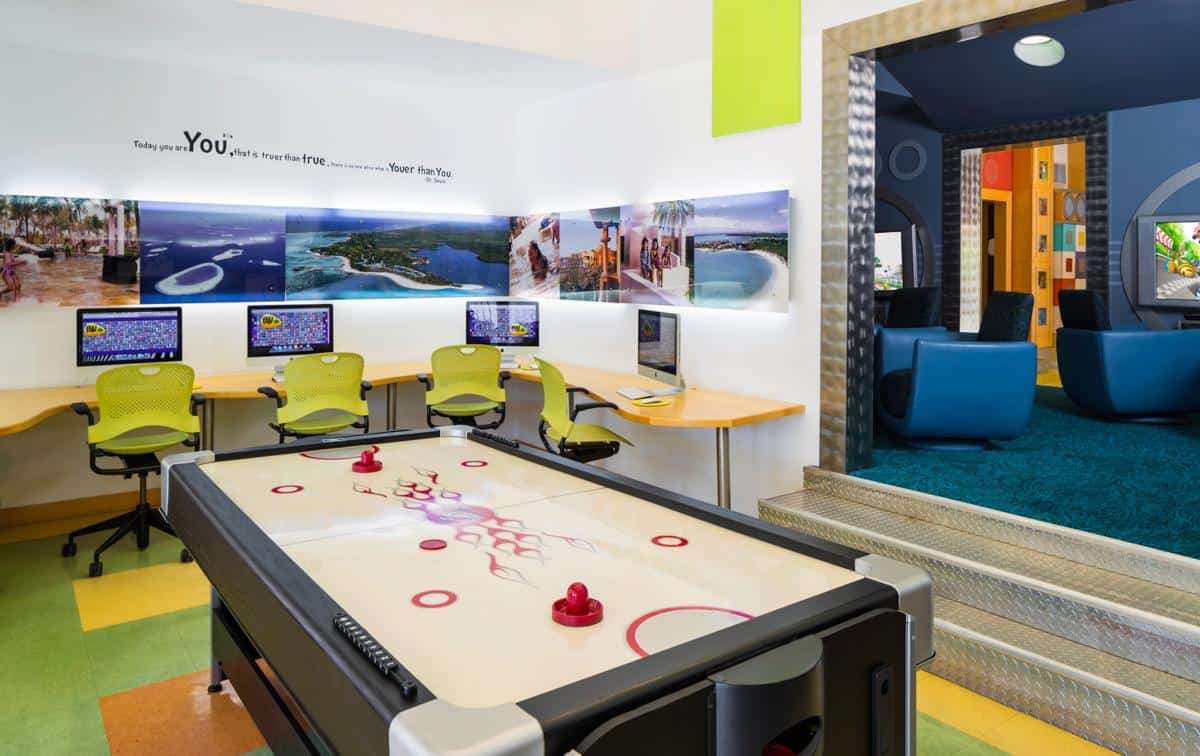 Children find walls of craft projects, a computer room, and an outdoor playground. When I hired a babysitter through the concierge for my firstborn, a nurse showed up in scrubs and strolled her around the grounds.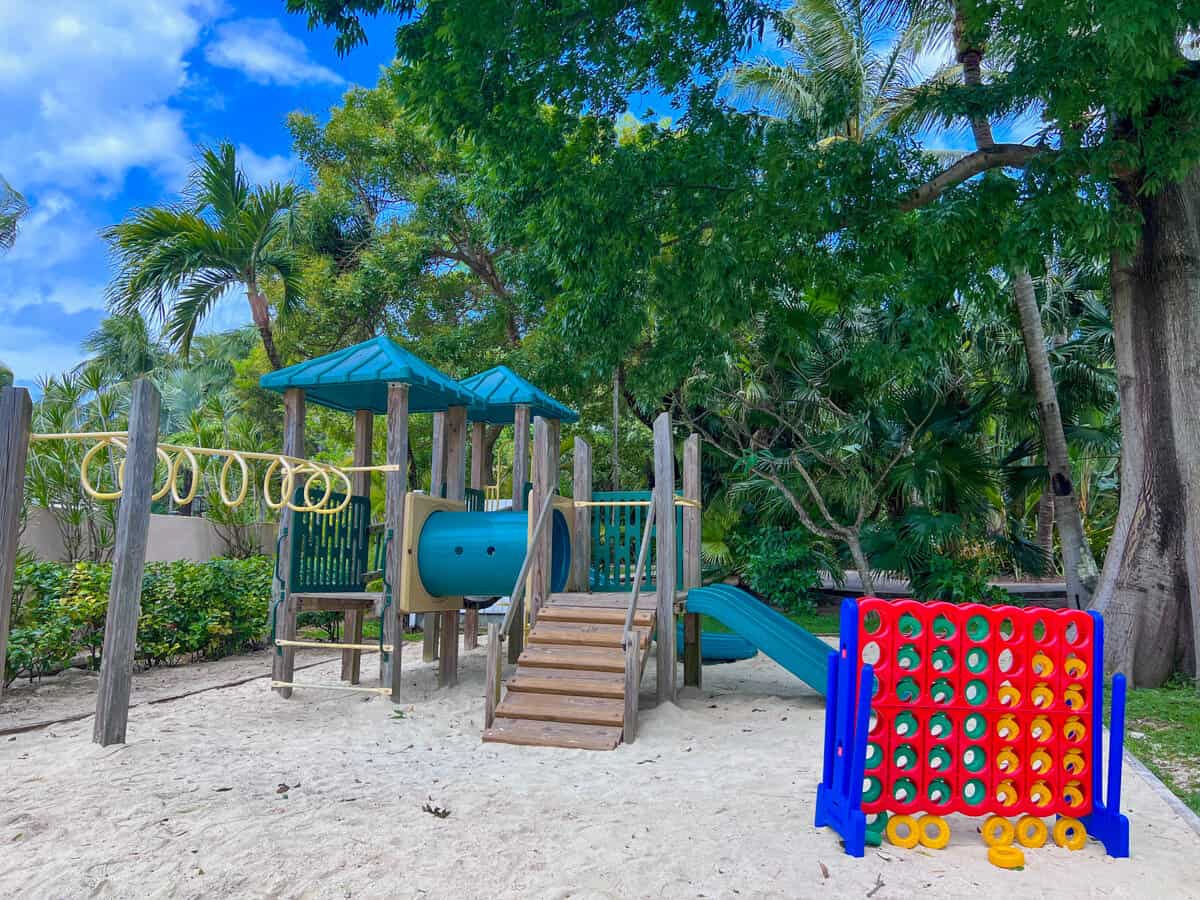 Atlantis Access
The mega-resort complex Atlantis is down the road (a ten minute drive) from the Four Seasons Ocean Club. When you want to enjoy a casino, more restaurants or its giant waterpark, you can enjoy them. But you'll be very happy to return to your private oasis of Bahamian beauty.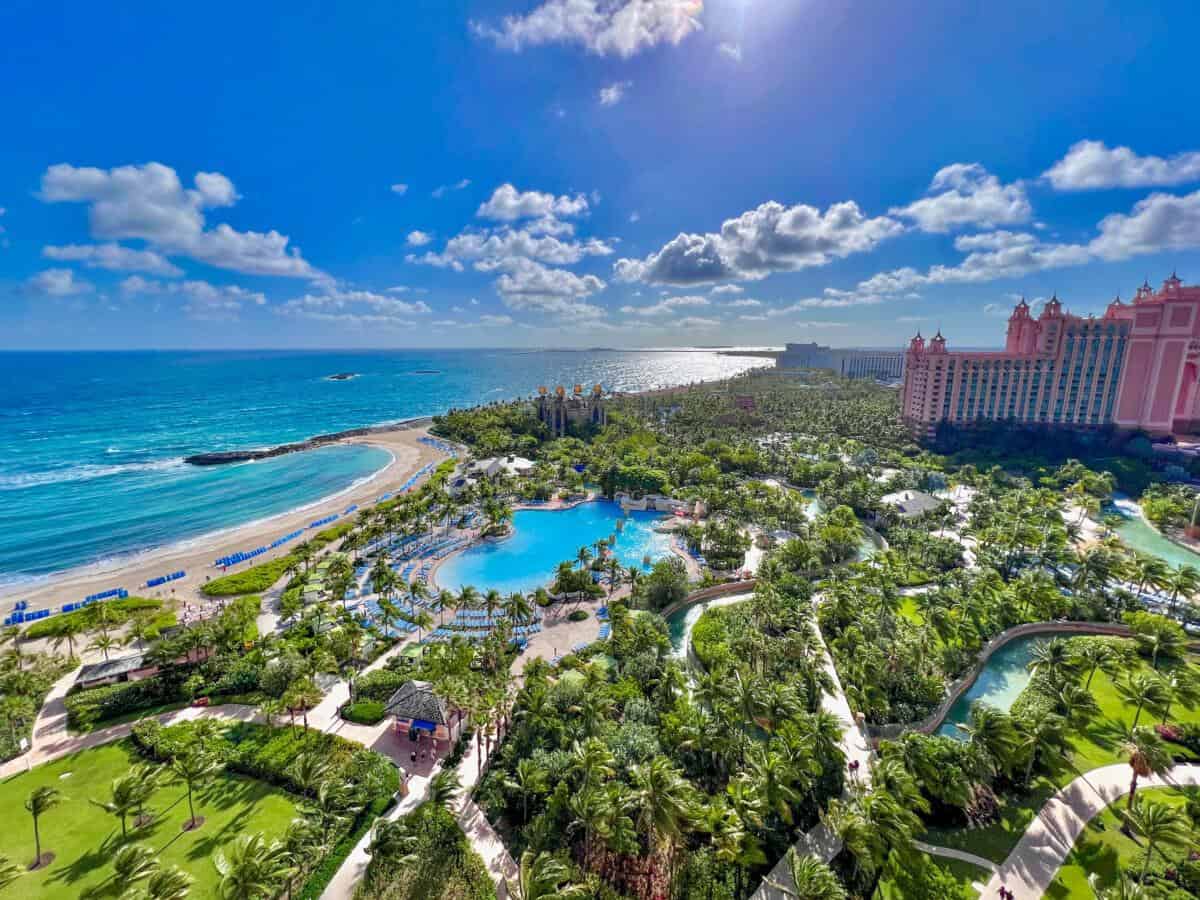 Ocean Club guests have complimentary access to the Atlantis waterpark which offers numerous waterslides and marine life encounters. After a day of its crowds, you'll be eager to return to the friendly staff and infinity ocean pool at the Four Seasons on your family retreat.
The new water park at Baha Mar gets lots of attention, but my children still prefer the water park at Atlantis, so don't discount this perk.
Four Seasons Ocean Club Restaurants
In total, there are four restaurants and bars, including the well-regarded Dune restaurant, operated by Michelin-starred Chef Jean-Georges Vongerichten. Ocean is the property's casual restaurant next to the infinity pool. Dune Bar serves beachfront cocktails, and the Martini Bar serve drinks and lighter fare.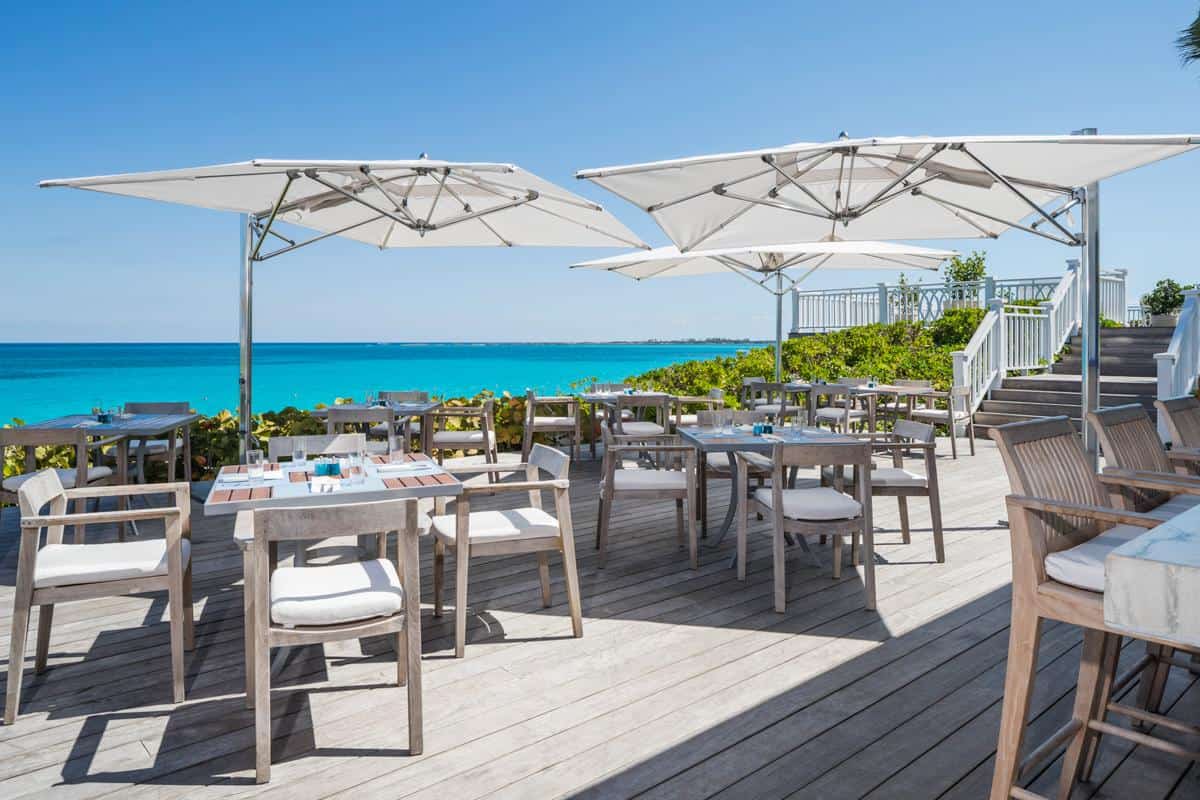 We've found in-room dining to be consistently excellent, and the breakfast is plentiful. My favorite ritual of this vacation is enjoying Bahamian banana bread and coffee on our balcony each morning. When you book your stay through Luxe Recess, two daily breakfasts are included complimentary. They are so large, they feed a family of four.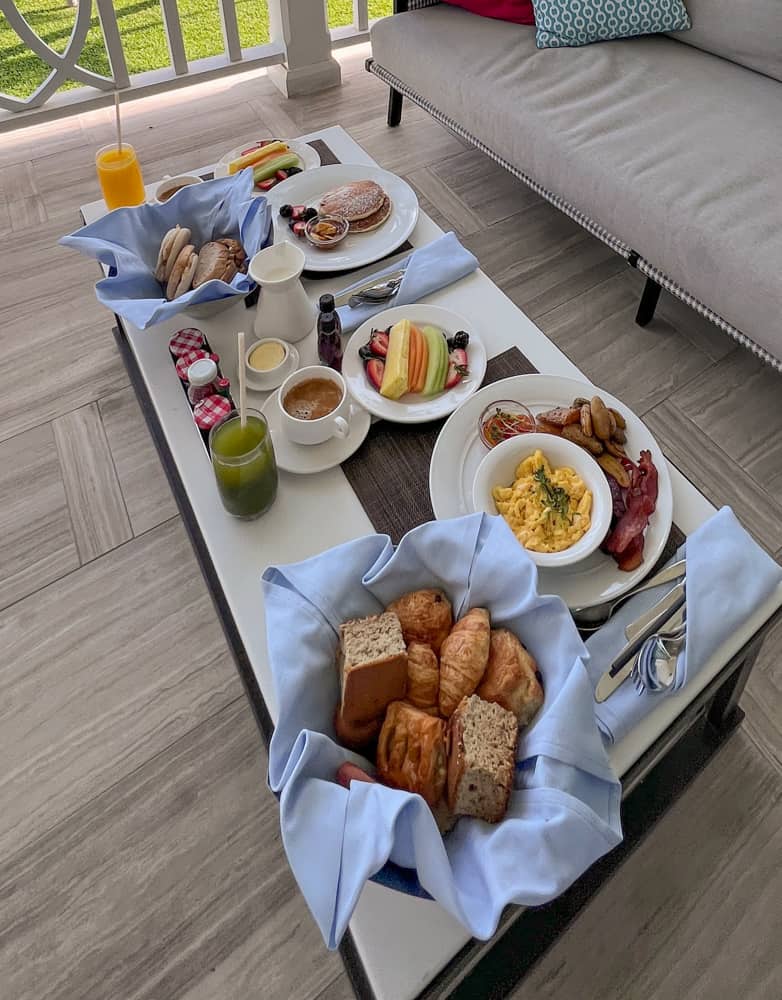 Spa and Wellness
The fitness center is well-furnished. In addition to the typical, you will also find Pilates reformers, and whatever the current trend is for the very fit in New York.
An outdoor area for free weights gives the opportunity to work out to sounds of birds in the neighboring trees.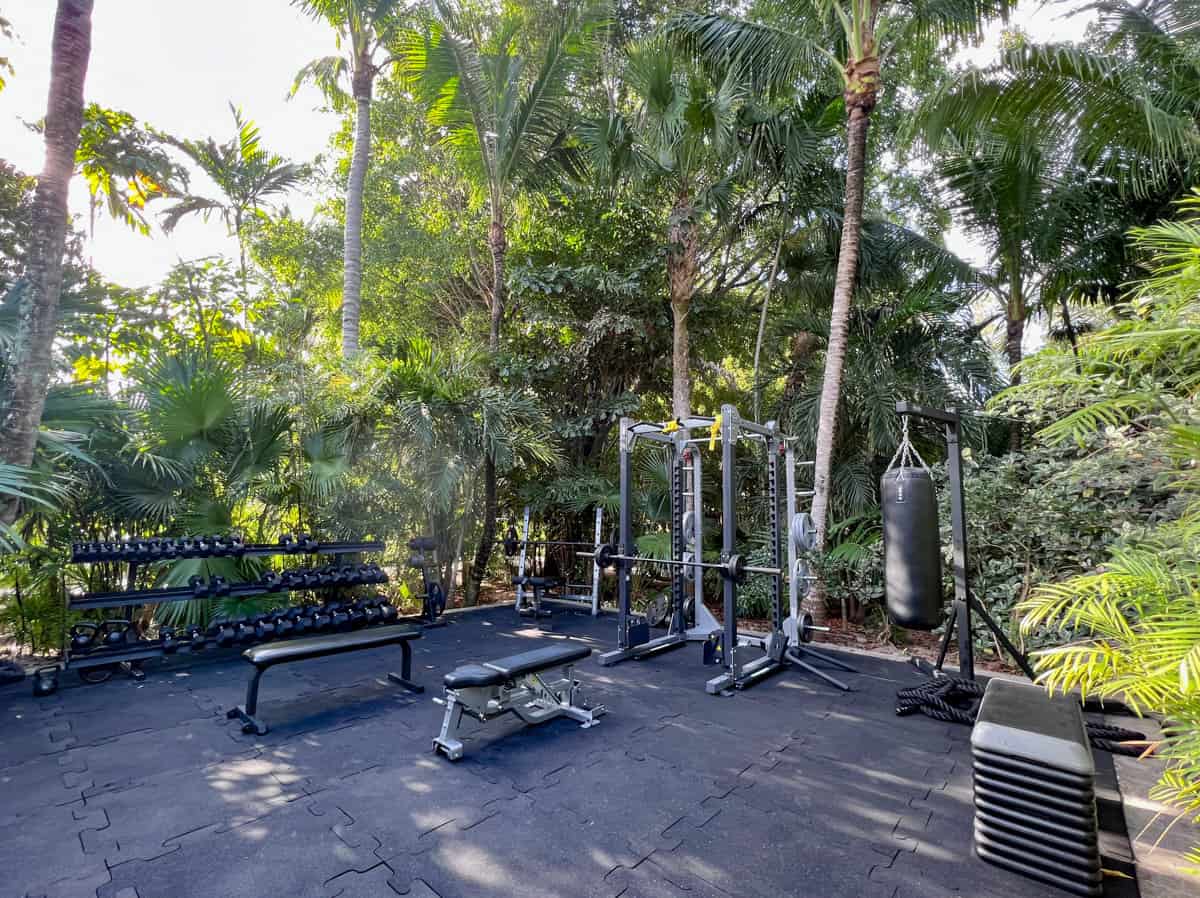 The Balinese-inspired treatment villas provide individual space for your massages and facials. The Spa Rituals are treatment menu standouts and include private time in the private villas equipped with hot tubs.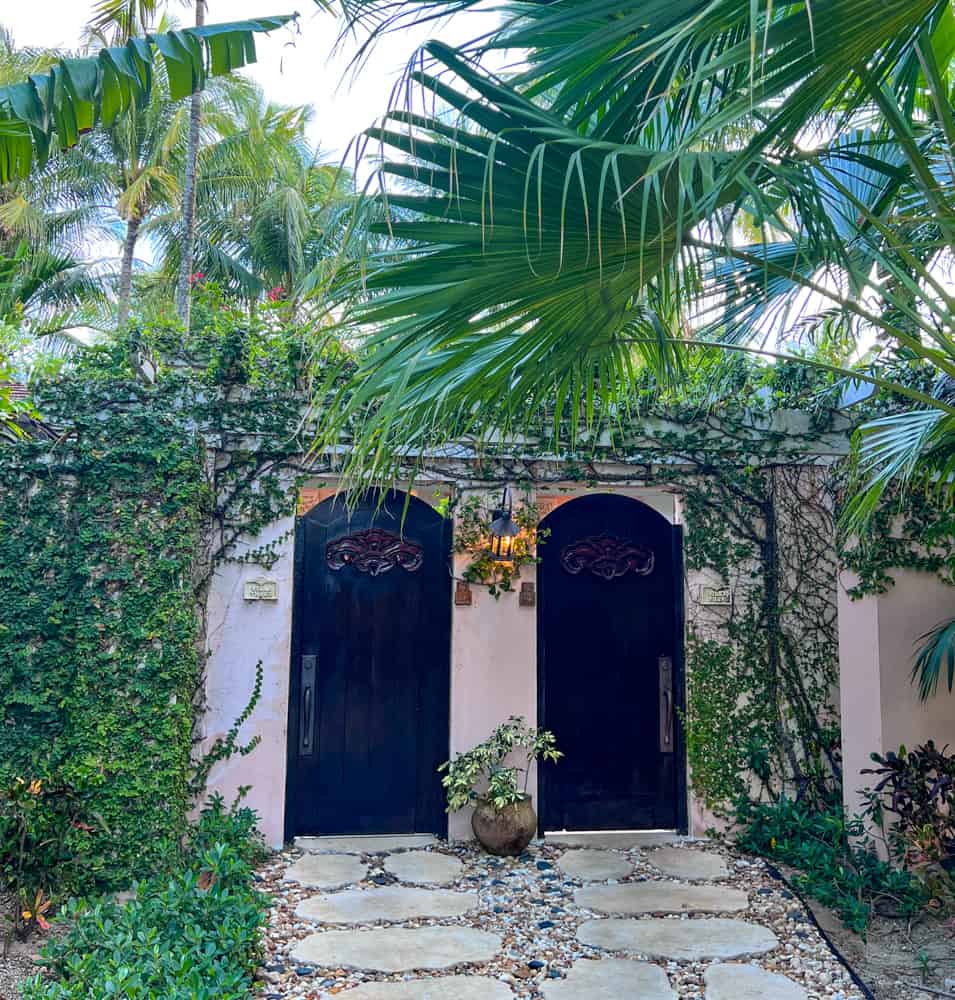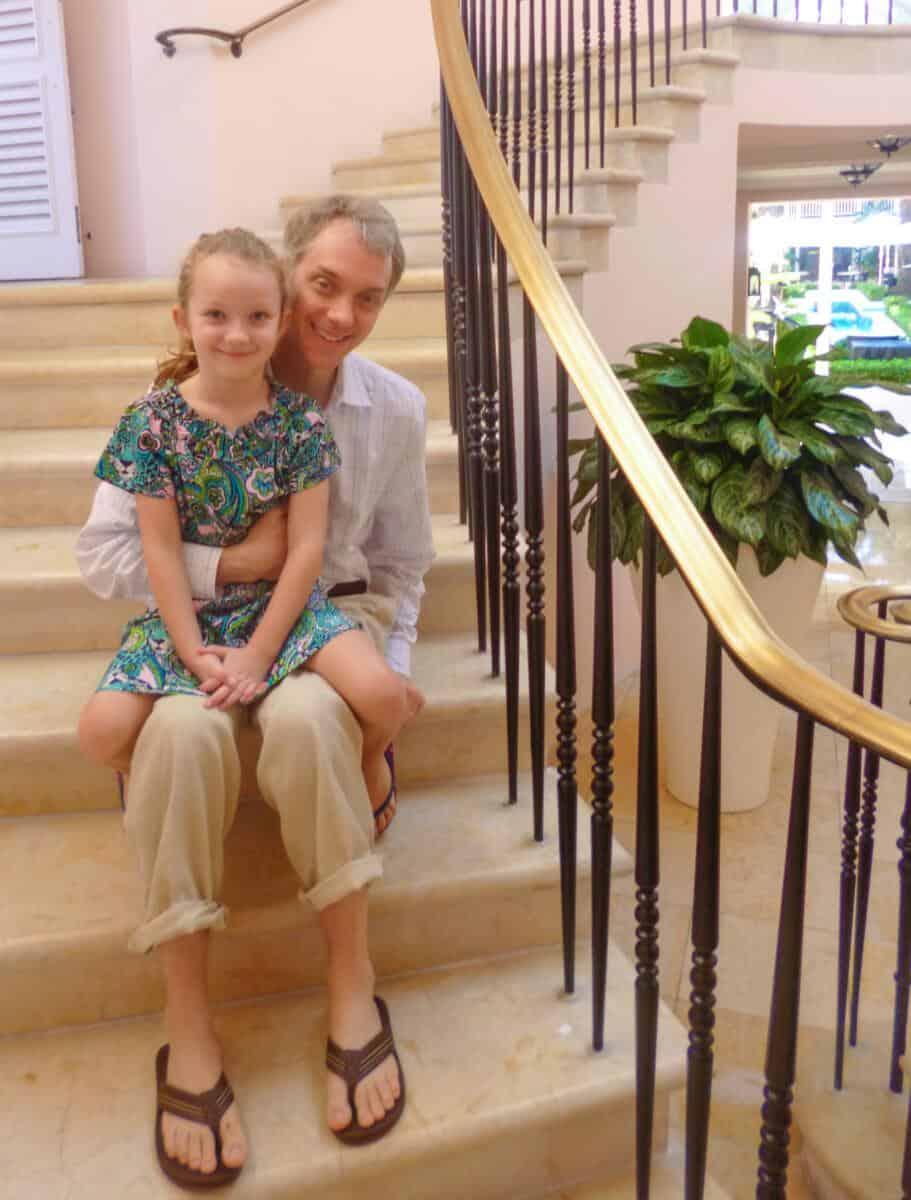 They grow up really fast! Make great memories now!
Booking Your Bahamas Vacation
Did you know Luxe Recess is a magazine and an exclusive Four Seasons Preferred Partner? What does that mean for you? It means that as both a luxury family travel magazine and travel agency, we can give our clients numerous complimentary amenities.
Our rates at the Four Seasons properties always include complimentary breakfasts for two and resort credits and —based on availability— upgrades and early check-in and late check-out. If you would like to add these amenities to your stay at no cost to you, please complete this hotel booking form.
I'ver personally been to the Bahamas more than two dozen of times and stayed at many hotels on many islands. I've love to show you the best! Let's talk!