Disney is about to change the future of hospitality with an interactive immersive theater adventure.
Twenty minutes inside the world of Star Wars on the Rise of the Resistance may not be enough for you. You'd like to escape into the story and feel the vibration of a light sabre in your hand. How about a two-night stay?
Disney has made it possible for 48 hours with their newest resort experience that is going to change everything.
The travel market has been shifting to experiential luxury for years now. But immersive experience is how to take it a step further, and what is more fitting for the younger generations who grow up with AR/VR technology readily available?
We are used to escaping our jobs and our responsibilities on vacation. Now we can escape our galaxy.
Guests approach the resort terminal inside the Walt Disney World resort and board a shuttle to the ship. With imagineer magic, the well disguised bus ride will feel like a shuttle in space.
When does the Star Wars resort open at Disney World?
Like many children on the 70's, I have been waiting a long time for this announcement. A long time.
The opening date of the galactic starcruiser hotel begins March 1, 2022 and months are released at a time for booking like Disney Cruise Line itineraries. Guests with special affiliations like Disney Vacation Club members and annual passholders will have priority booking.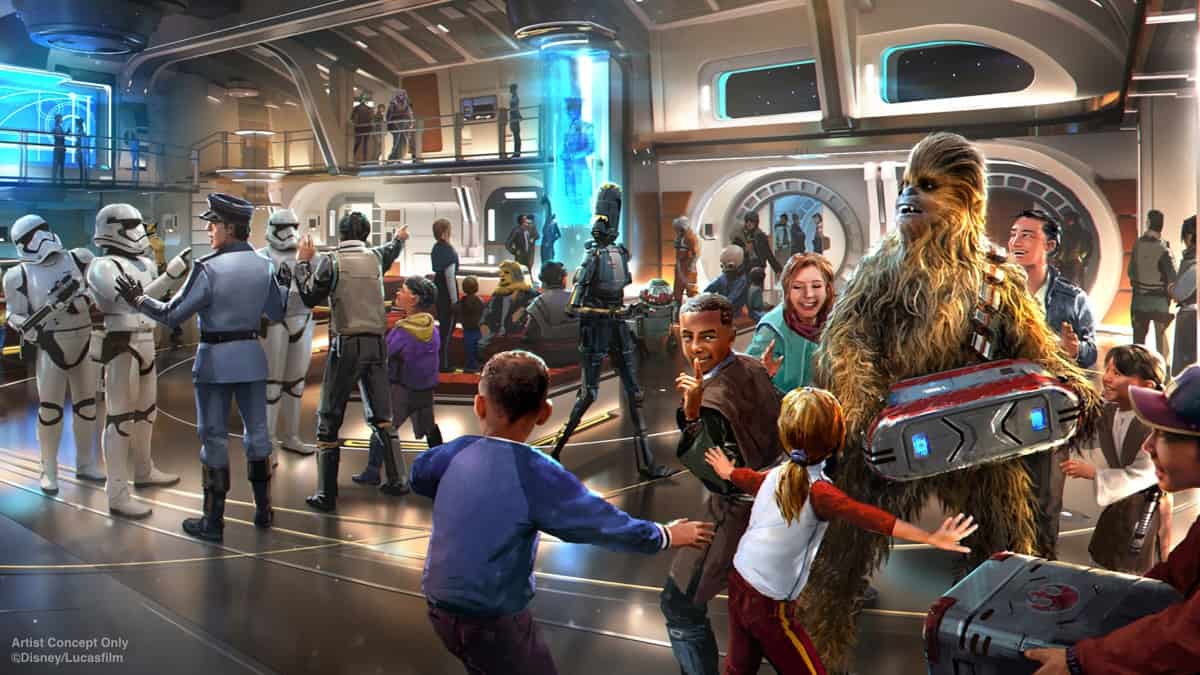 What's included in the Star Wars Galactic Starcruiser?
This vacation is similar to a cruise in that it is an all-inclusive vacation on a schedule all guests experience together, though one can customize their own path in between the start and finish. It begins on the first day at 1pm and concludes at 10AM after two nights.
Every stay includes:
2-night stay in a cabin or suite (see below for descriptions)
Entertainment and optional secret missions to engage in and complete for the Resistance
Food and beverages excluding alcoholic and specialty beverages on the ship
Onboard activities like lightsaber training
Admission to Disney's Hollywood Studios for your planetary excursion to Black Spire Outpost at Star Wars: Galaxy's Edge which includes a chance to fight Kylo Ren and the First Order on the Rise of the Resistance and a chance to ride the Millennium Falcon on Smuggler's Run
Lunch in Disney's Hollywood Studios
Valet parking
Exclusive Star Wars MagicBand
Galactic Dining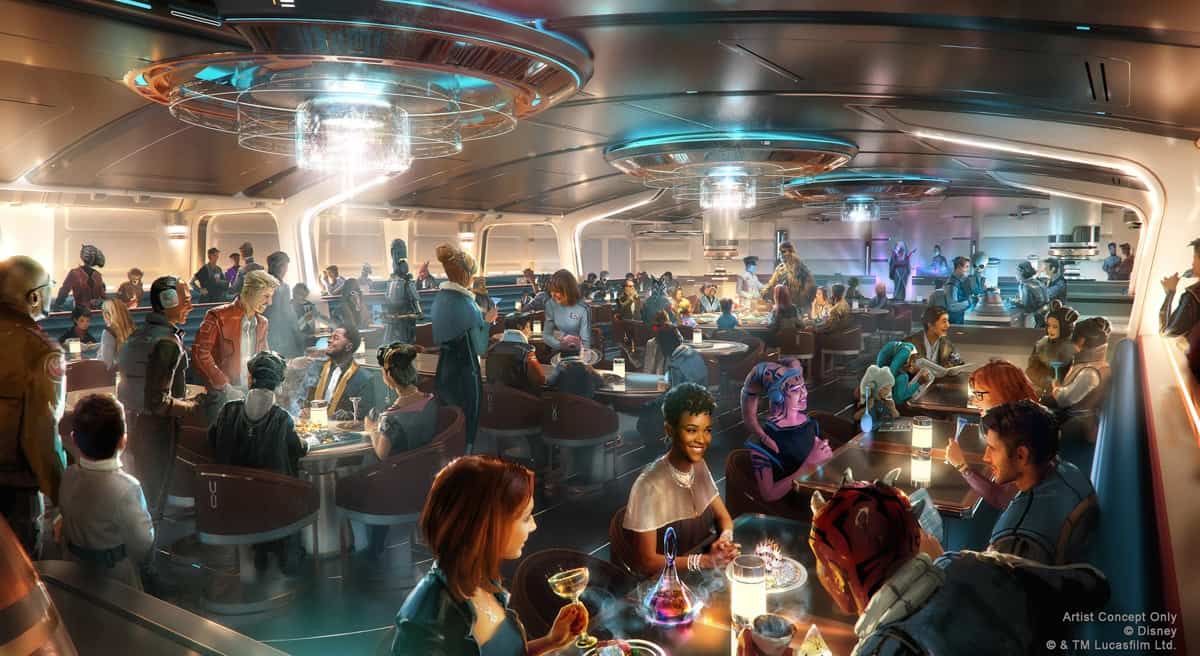 The Crown of Corellia Dining Room offers breakfast and lunch daily, before transitioning at dinnertime into a culinary adventure outpost with multi-course meals and sensory experiences and entertainment. Lucky Star Wars fans can book their family at the Captain's Table.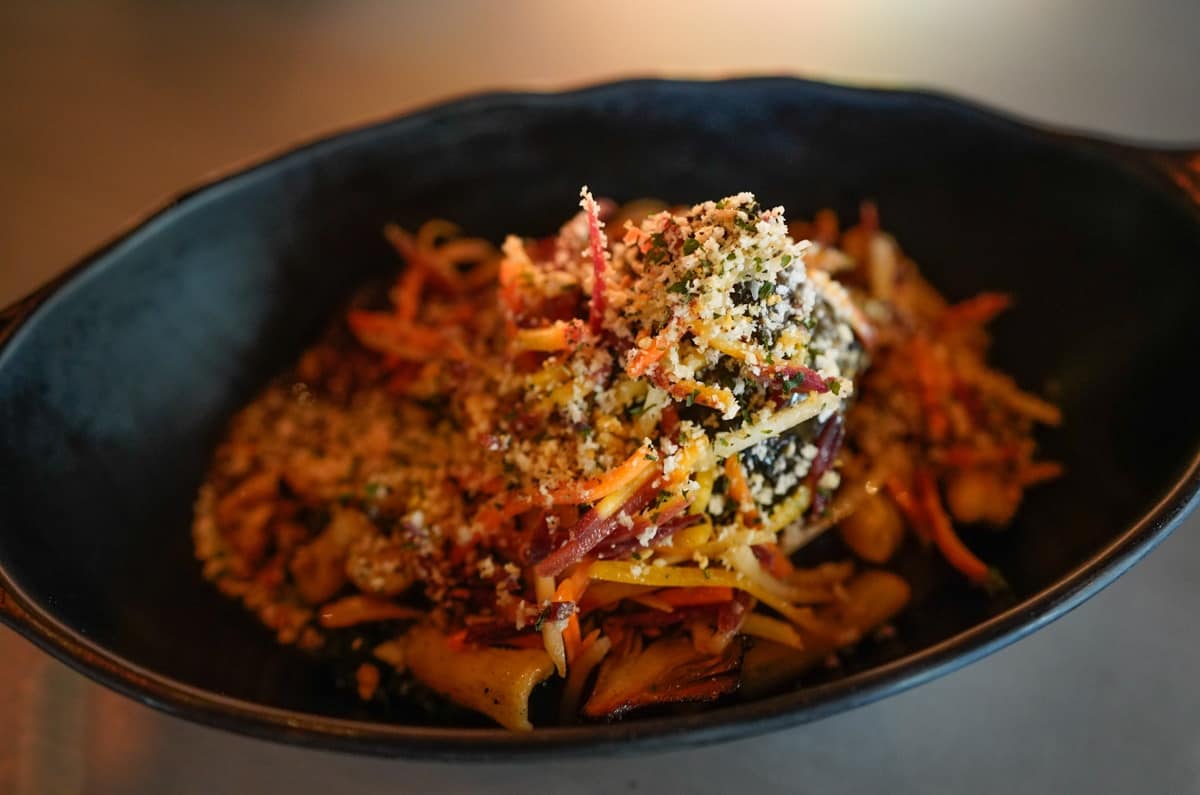 Guests will eat one included meal in Hollywood Studios, Docking Bay 7. Even for quick service, Disney's culinary team created a whimsical menu of familiar tastes with exotic presentations that feels very immersive inside a busy theme park.
Galactic Starcruiser Cabins and Suites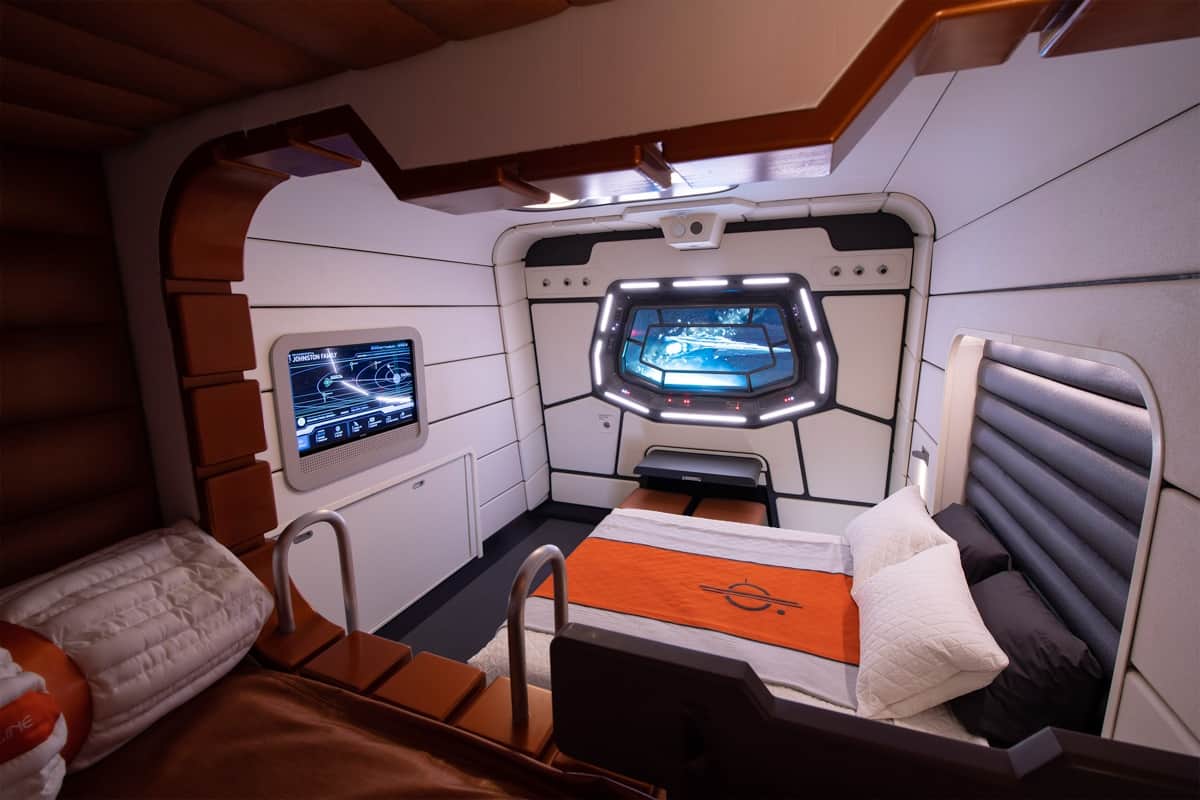 The Standard Cabin sleeps four to five passengers with a queen bed, two bunkbeds, and a twin-sized Murphy bed for the fifth person.
The Galaxy Class Suite has one bedroom featuring a queen bed. The living area has two twin Murphy beds and sleeps four total.
The Grand Captain Suite sleeps eight passengers with two queen beds, two bunkbeds and two twin Murphy beds. The suite includes a bar area in its living space.
Cabin Amenities
All options include window views out into space with a few extra Star Wars surprises and the following:
Mini refrigerator
Hair dryer
In-cabin safe
Phone with voicemail messaging
Interactive TV
H2O Plus® spa, bath and shower products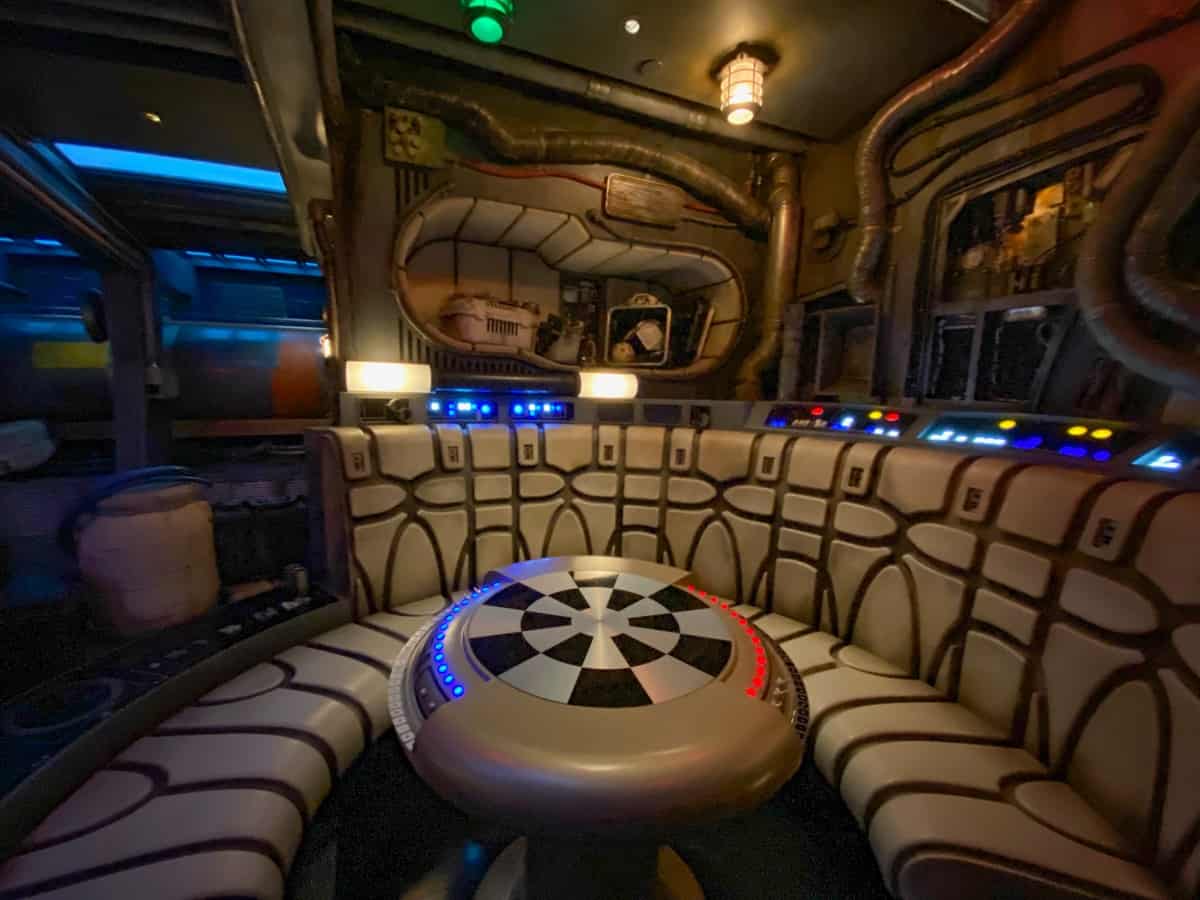 What you do aboard the Galactic Starcruiser?
On Board the Ship
Disney has made it clear that guests who want to do nothing can stay in their rooms, eat their meals, and stay out of trouble.
For those who go looking for the Resistance, guests interact with cast members who invite you on certain quests. These stories build on events that happen over the course of the stay. Families who enjoy escape rooms will love it.
The highlight, to me, seems to be the Light Sabre Training that guests 7 and older can train with very real feeling light sabres. There are other lessons to take like how to run the starship during Bridge Training and things like droid racing.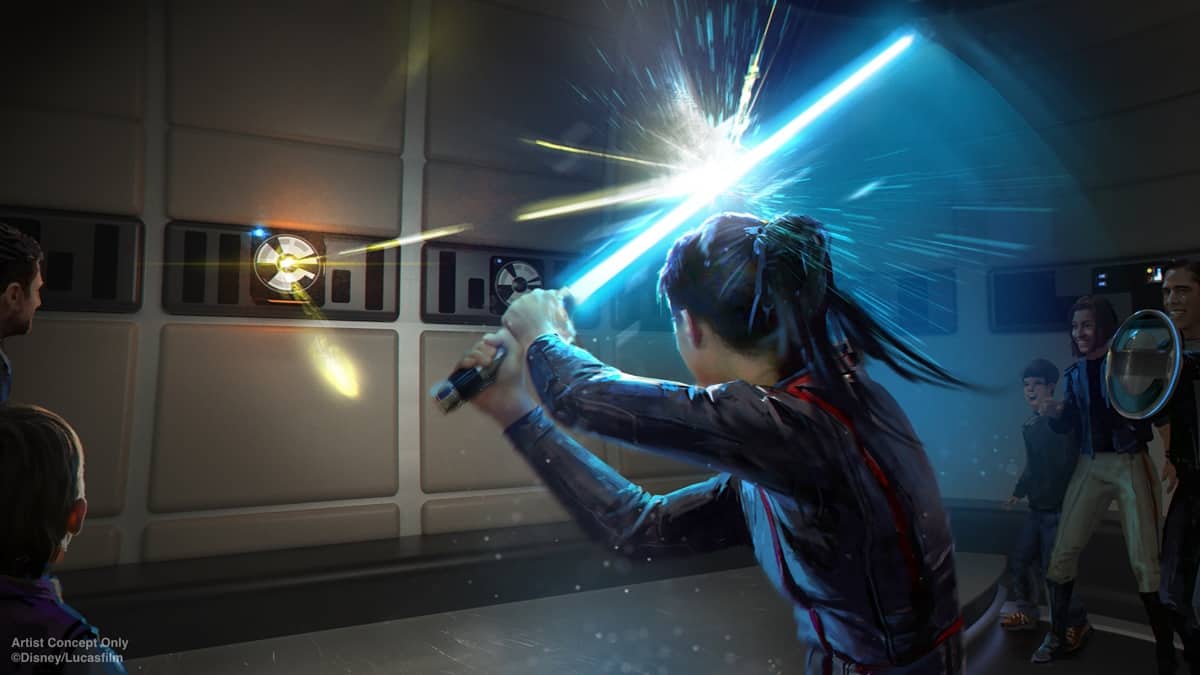 Lounge Fun
The Sublight Lounge is the bar onboard offering cocktails and Sabaac, a Star Wars card game— the very game that helped Han Solo win the Millenium Falcon. Sabaac card decks are available for sale inside Hollywood Studios now for those who wish to practice and join in on a game once aboard the Star Wars resort ship.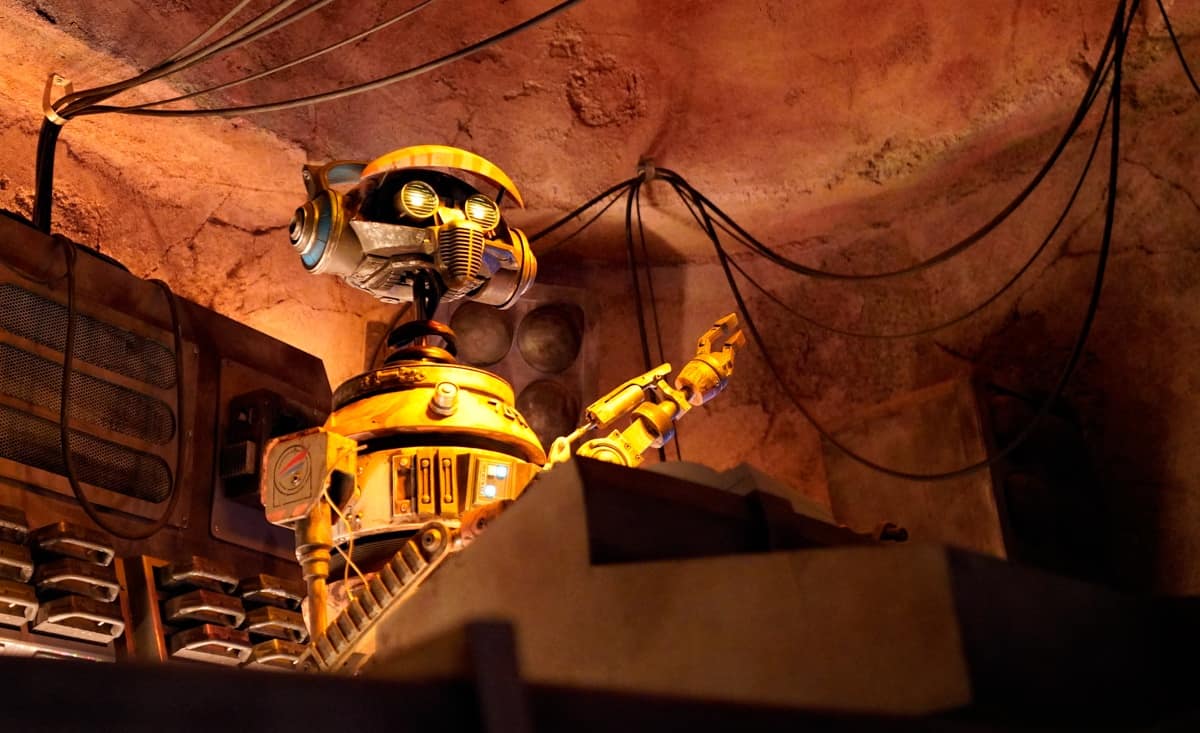 There may be another droid DJ like at Oga's Cantina in Hollywood Studios, known for its very creative mocktails and cocktails.
A trip to Batuu in Hollywood Studios
Star Wars resort guests do visit Hollywood Studios where they can have one-time access to the Rise of the Resistance and Smuggler's Run boarding groups on the morning of the second day.
The stay in the park lasts from about 8:45AM until 12:45PM before guests take the shuttle back to the ship.
What does the Star Wars Galactic Starcruiser cost?
Let's face it. This is one of Disney's most premium experiences, priced even more than a concierge-level cruise. I know what you're thinking, because I did, too.
"10K??? We can almost buy our own ship for that."
Well, a family of four can expect to spend $6K ($5999) during September, the lower Fall season for the entry-level cabin. Expect to pay more in the Spring and Summer.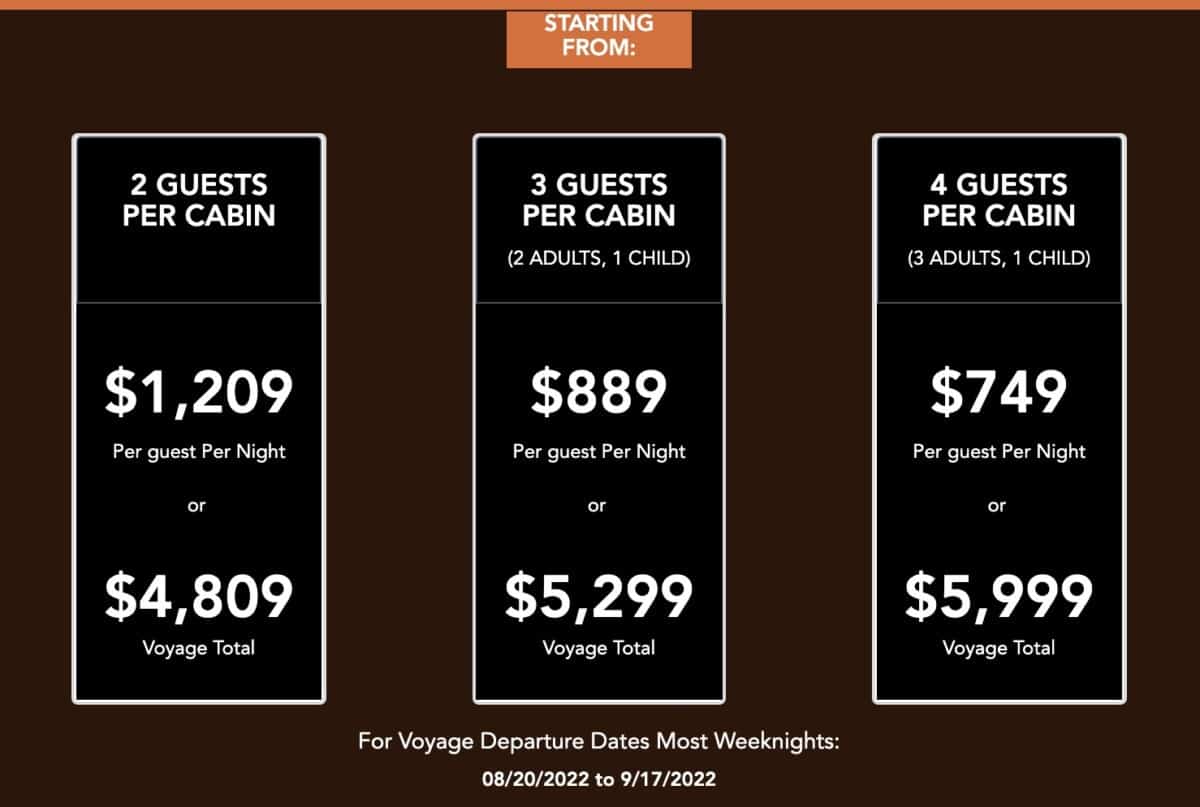 Let's Book Your Adventure!
I'm delighted to help you book an incredible Star Wars vacation. Please complete this form and will send an invoice with exact pricing that authorizes me to book on your behalf where you will provide your preferred method of payment for the deposit.
How to make the most of the Star Wars resort on your Orlando vacation
I will advise my clients to start two days at regular resort and enjoy parks like Magic Kingdom, Animal Kingdom, and Epcot. I would suggest only one and a half park days so that the family doesn't tire too much. These are the best Disney resorts.
After Star Wars, guests may feel a little deprived of the Florida sun while being out in space, so I suggest checking into the Four Seasons for a few days for some pool time at the best pool in Florida.
Let me plan and book your Disney World vacation. As a Virtuoso travel advisor, I offer room upgrades and extra perks at the Four Seasons, Ritz Carlton, and Waldorf Astoria if you choose to stay offsite.
And I can still help with some pixie dust if you stay on Disney property, too. I can help you choose what to skip and where to splurge on the best restaurants and VIP experiences.