The Blackberry Farm Tennessee Vacation
When I made my booking, I asked myself for days, "Will Blackberry Farm be worth it?"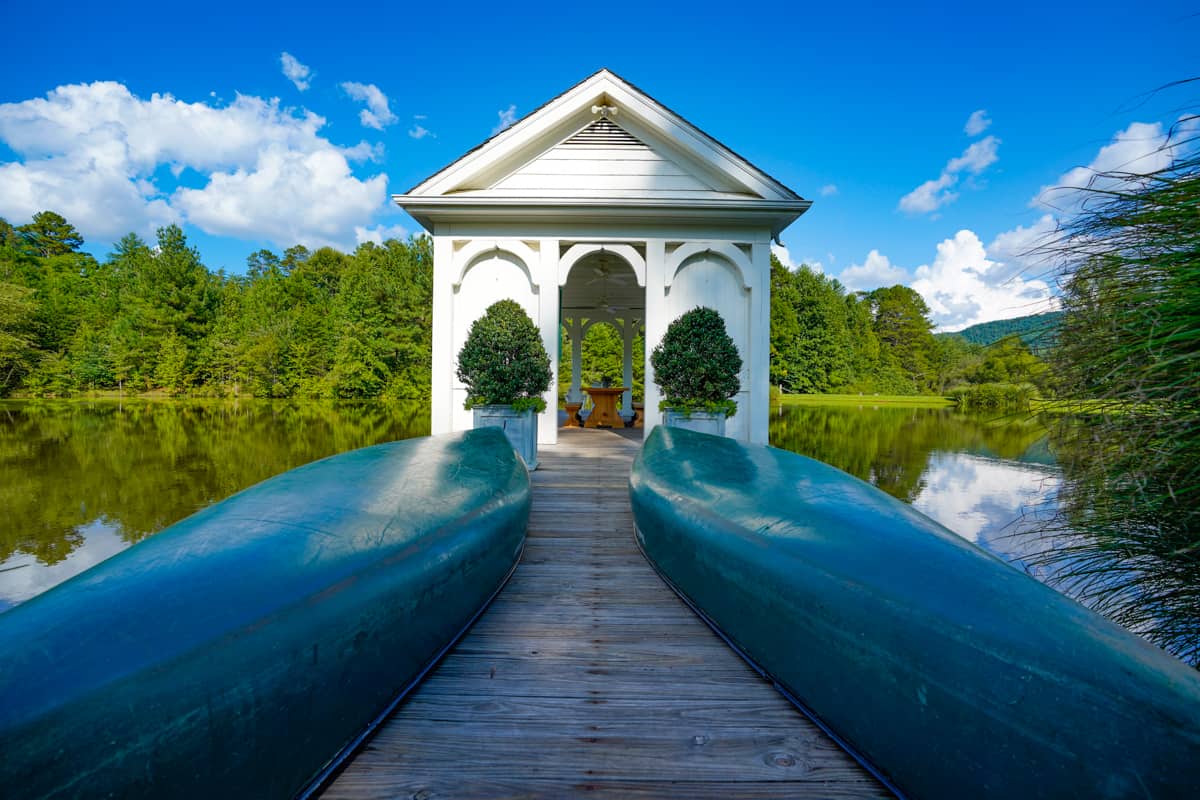 In my early twenties, in the mid-nineties, armed with my Burgundy Zagat guides to New York restaurants and US hotels, I spent all of my discretionary income checking off the hotels and restaurants listed as the best according to Zagat readers. It was too early for Chowhound to tell you where to stay or eat. Zagat served a group of passionate foodies and travelers who scored places in the annual reader survey, and those scores created the rankings for the guides.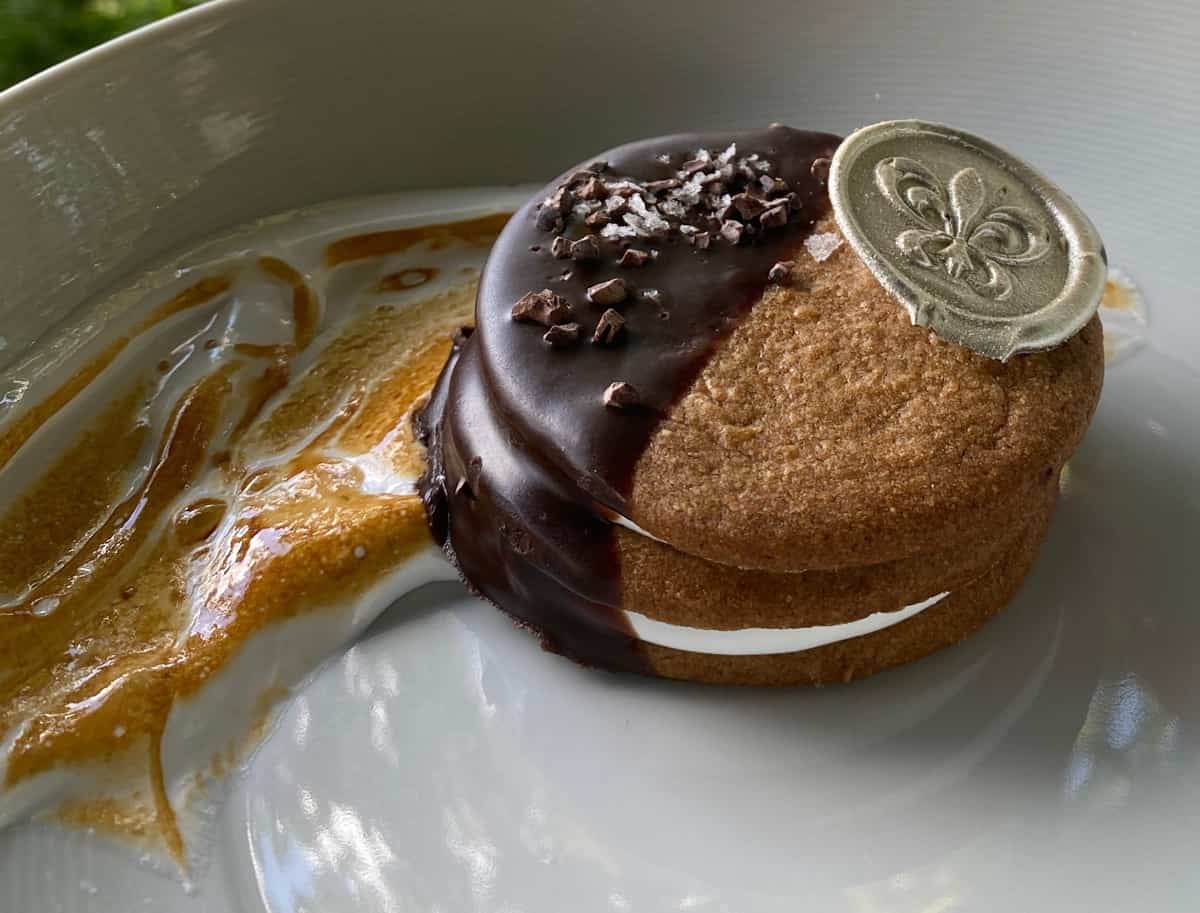 One of the highest rated properties in Zagat was in Walland, Tennessee, and opened in 1990 called Blackberry Farm. I was perplexed and intrigued, and the Farm held a top spot on my bucket list for years.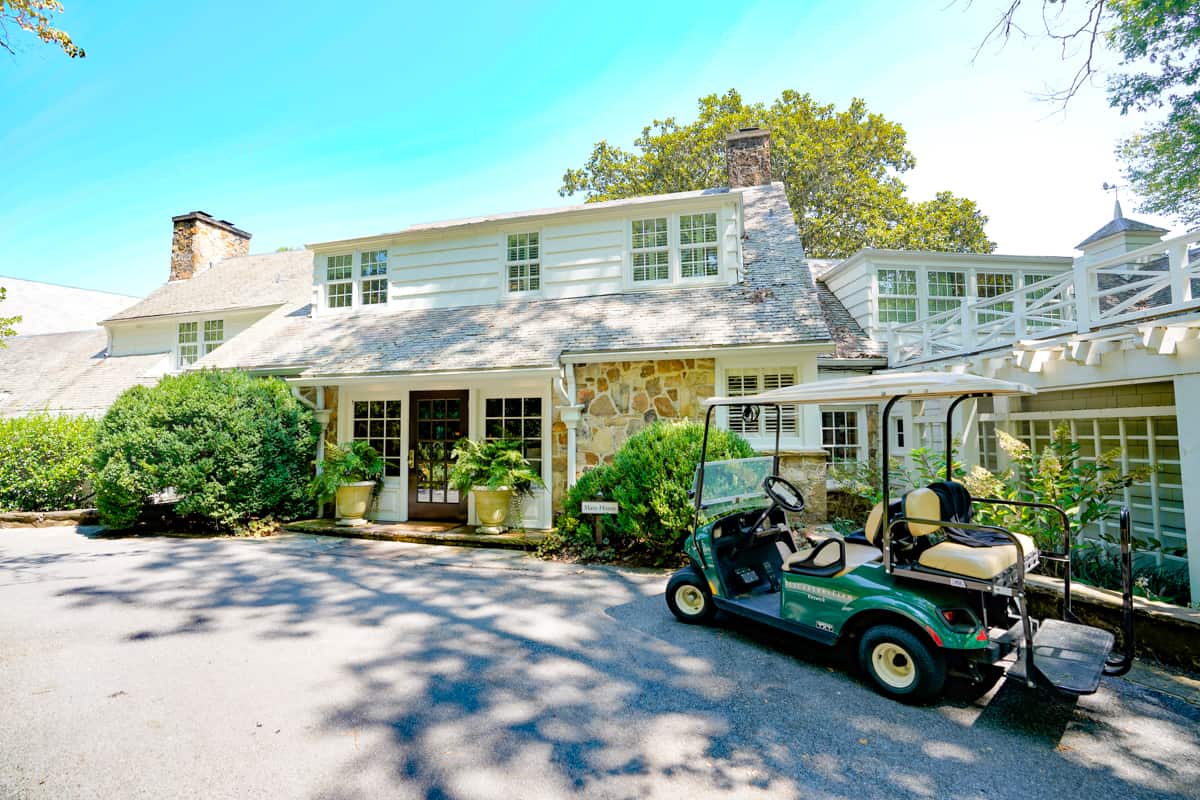 The Beall family created an inn with just a few rooms from their stone, white wood shingled, and slate-roofed home with views of the Great Smoky Mountains. They acquired a Relais & Chateaux designation and added more accommodations and resort amenities along their way to national acclaim. In 2019, a second property about 15 minutes away opened called Blackberry Mountain, a contrast in senses and experiences yet equally luxurious.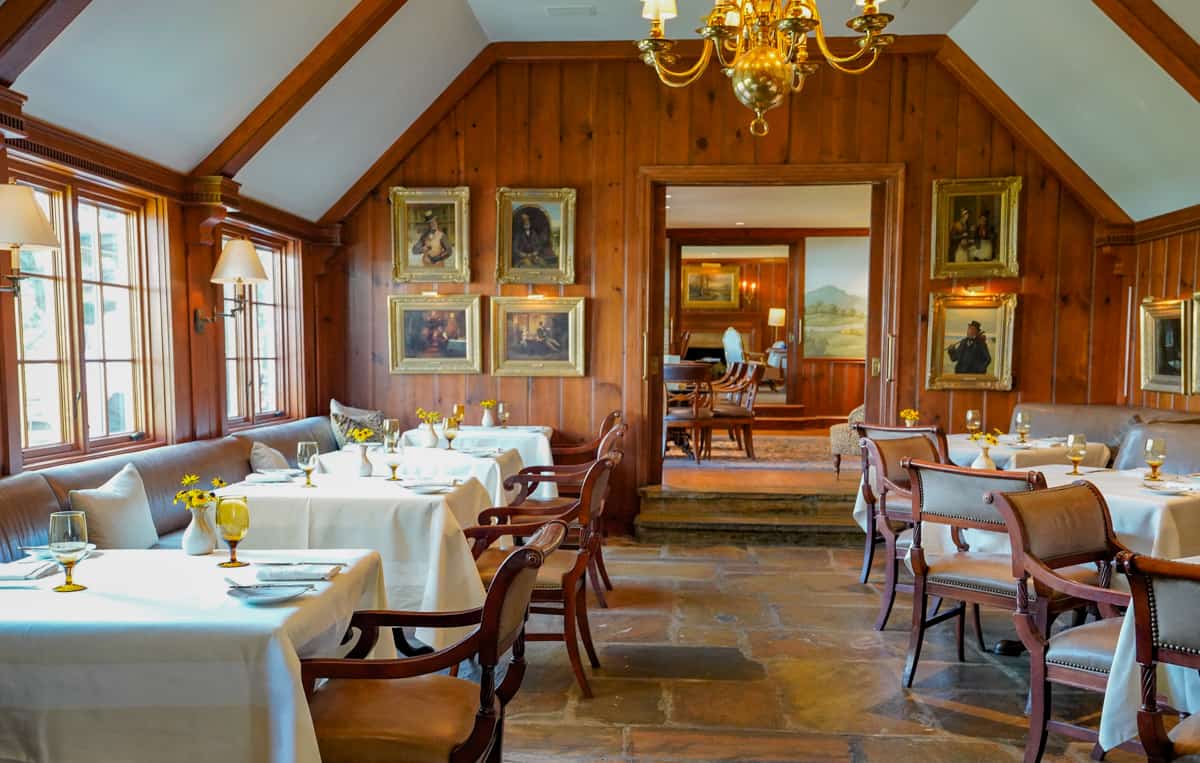 By the time I finally arrived at Blackberry Farm with my family of four, both the hotel and I had matured. Blackberry Farm, has long been an iconic couple's weekend like the Inn at Little Washington, but was it a family destination? I had had high hopes that it was, or I'd made a big, expensive mistake.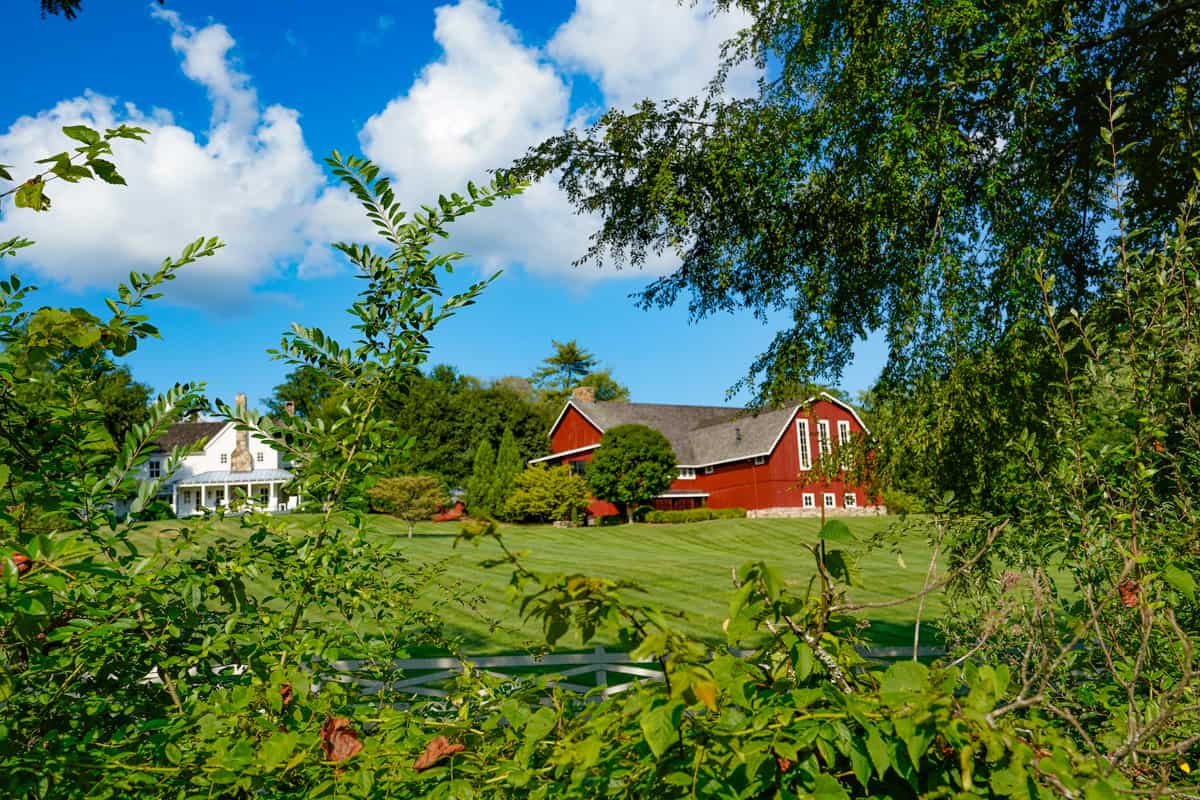 Blackberry Farm Reservations
First, getting a room at Blackberry Farm isn't easy unless you are able to plan really far ahead. For most trips, a split stay is the ideal way to experience the vision of Blackberry. Do you start at the sister property Blackberry Mountain and end at the Farm? That depends on the traveler. There is a three-night minimum at both properties, but a split stay can be four nights.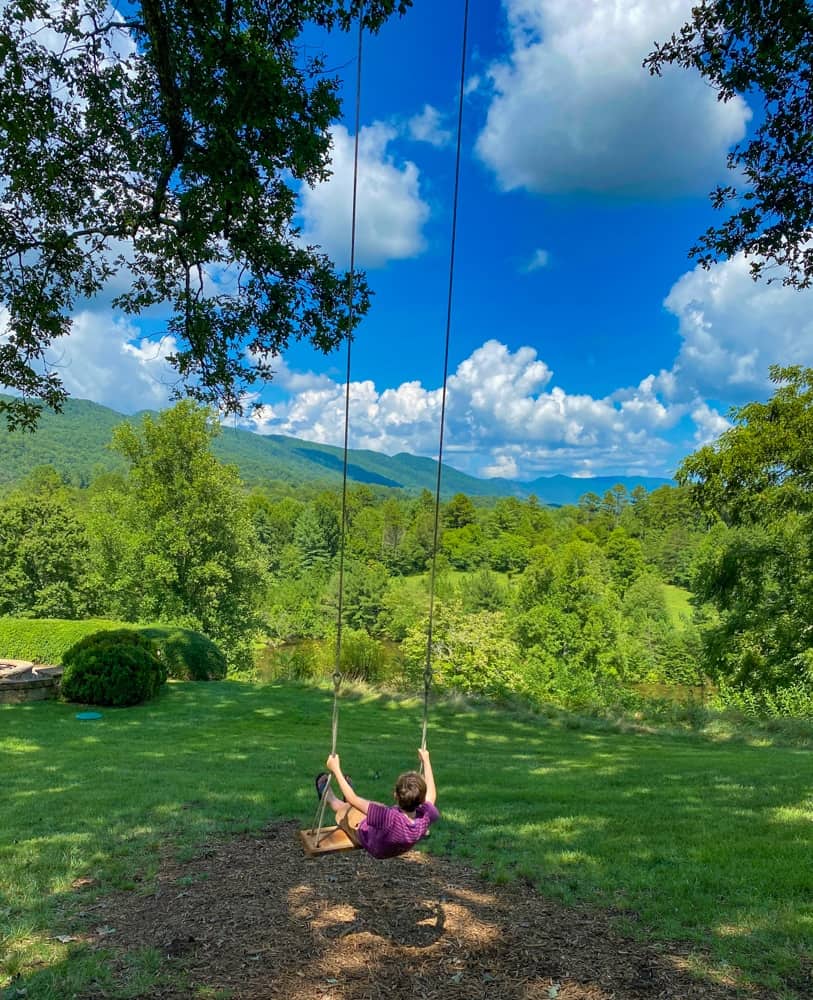 I like to plan trips where one ends on the highest note, so the correct order is subjective. (A travel advisor like myself is best able to coordinate this by phone, plus I can get discounted rates and spa credits! Reach out!)
Best Accommodations for Families at Blackberry Farm
The best entry level accommodations for families are the Singing Brook Cottages since the rooms in the main house only have one bed.
The similar Holly Glade Suites are 100 square feet smaller, so they are a better fit if you are a family of three or if you planned on booking two adjoining cottages.
For a little more, there are four Carriage House Suites that work well for families with a separate living room from the bedroom. After this, you're looking at the private homes.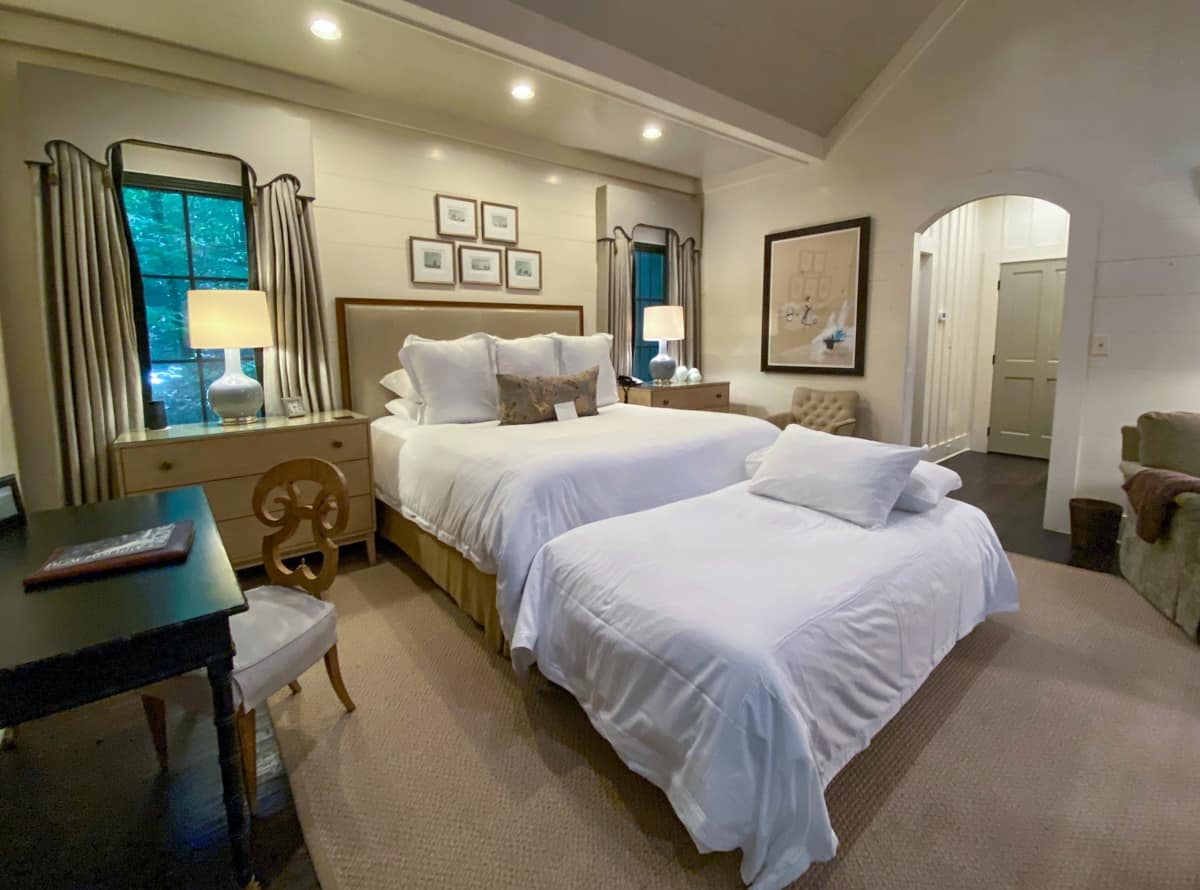 Thoughts On The Singing Brook Cottages
They accommodated us with two rollaway beds for each of our children. The bedding was extremely comfortable, but the rollaway mattresses were on the thin side as a fair warning. These large junior suites are two to a building with the option of getting both and opening the connecting door.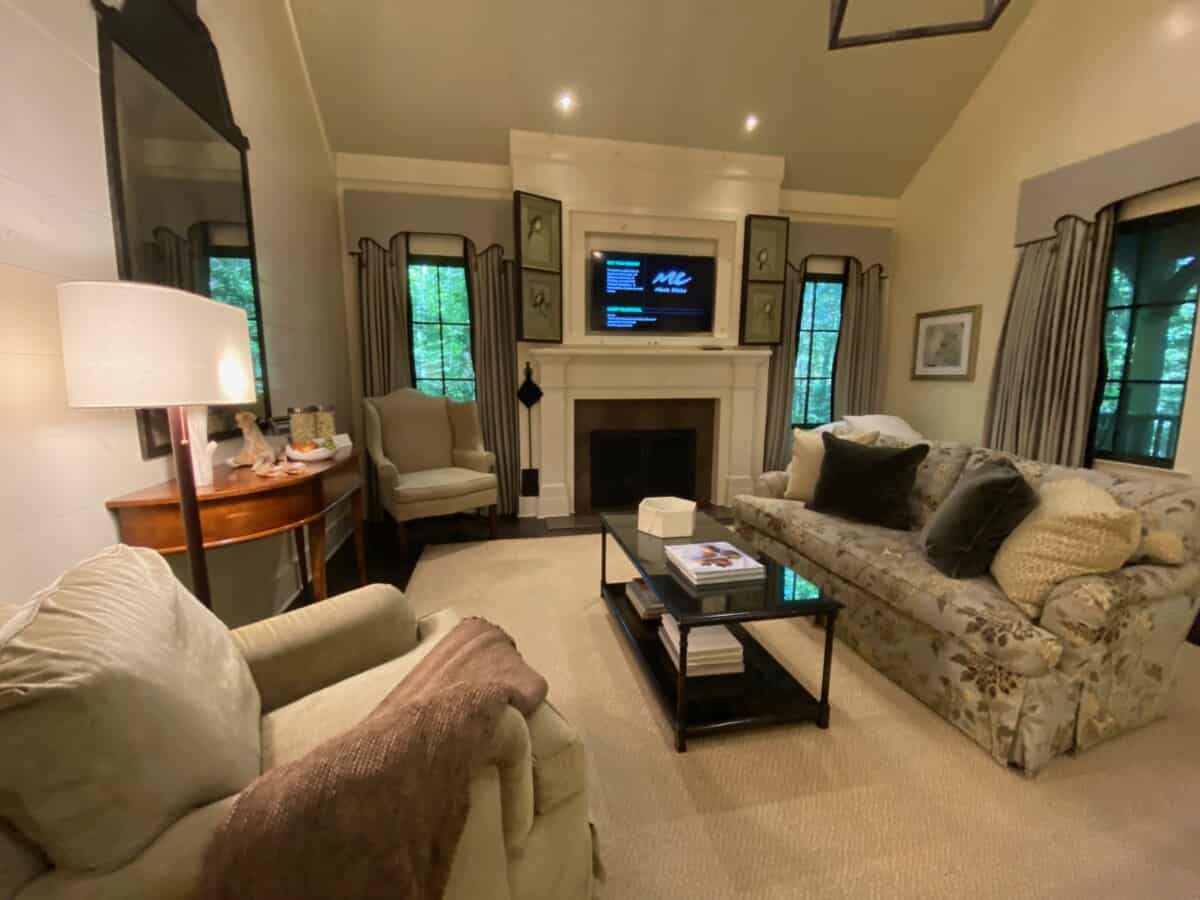 The design style is traditional and Southern, more Veranda than Elle Décor. A decorative screen conceals the television, the sofas and chairs are covered in chenille throws and pillows. The art was a nice combination or rural watercolor scenes and contrasting modern prints. Thick draperies block light at night.
The cottages are in shaded areas in woods, so there isn't a ton of sunlight. You'll end up sleeping in much later than you usually do. This happened every morning. But feeling well rested is part of an amazing vacation.
The pantry program includes complementary snacks replenished daily and include popcorn, chips, candies, and power bars that you would find at Whole Foods, not Walgreens (minus the Peanut M&Ms). The in-room bottle of wine was a Caymus Cabernet.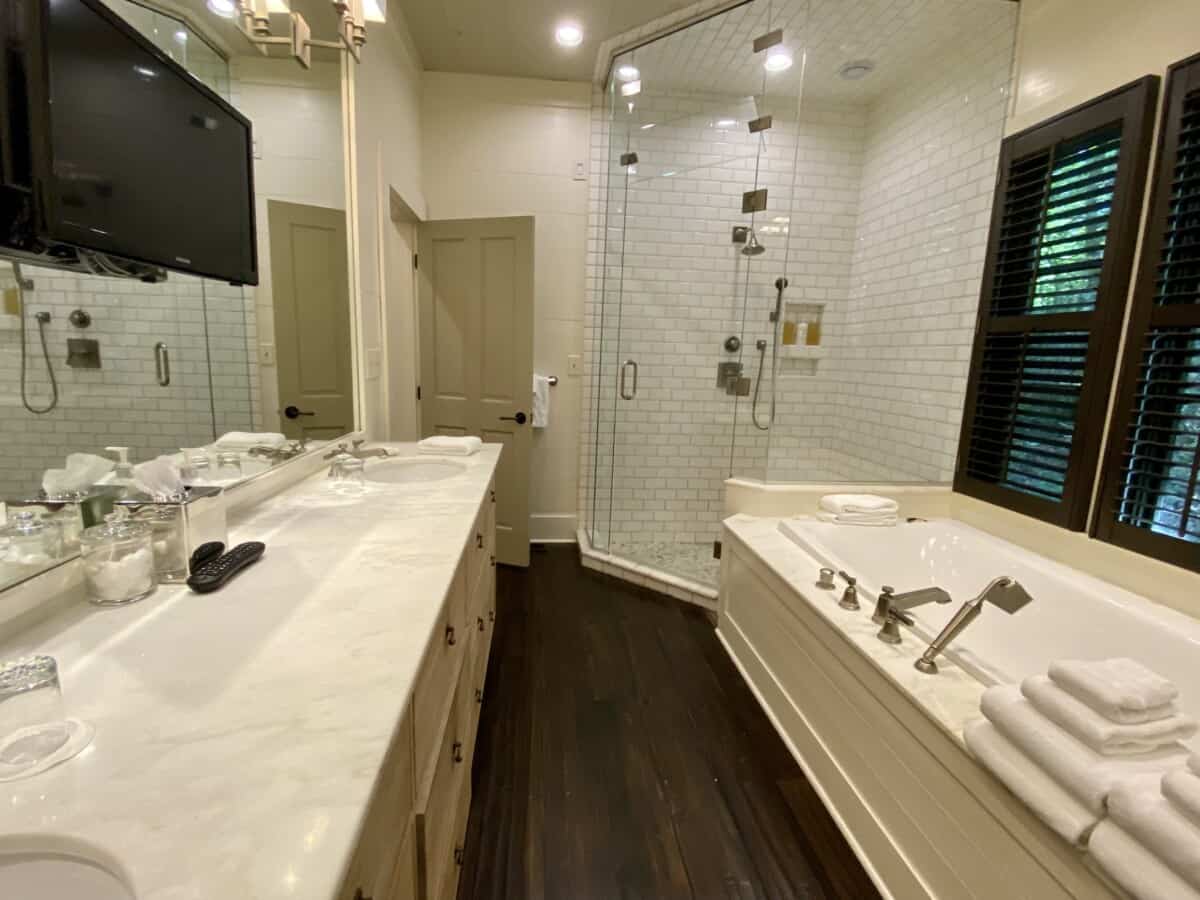 A large bathroom and walk-in closet made the junior suite layout feel spacious enough for the four of us. And two of these cottages that connect would be great for a family of four or five. There's one larger cottage in this area called Farmstead Cottage that has a more spacious layout.
JOIN OUR LUXURY HOTELS & RESORTS FOR FAMILIES, A FACEBOOK GROUP FOR SEEKING ADVICE AND INSPIRATION FOR THE BEST LUXURY FAMILY BREAKS.
Larger Family Options
Blackberry Farm has more spacious options for families, vacation homes that range for three to five bedroom options. They are scattered around the property. Some are in more remote areas than others. For example one is next to the Barn restaurant, which becomes a higher traffic area at dinner time.
The Garden House, ideal for larger groups, consists of a cluster of three buildings, a three-bedroom house and two standalone studio bedrooms, for a total of five bedrooms.
Blackberry Farm Restaurants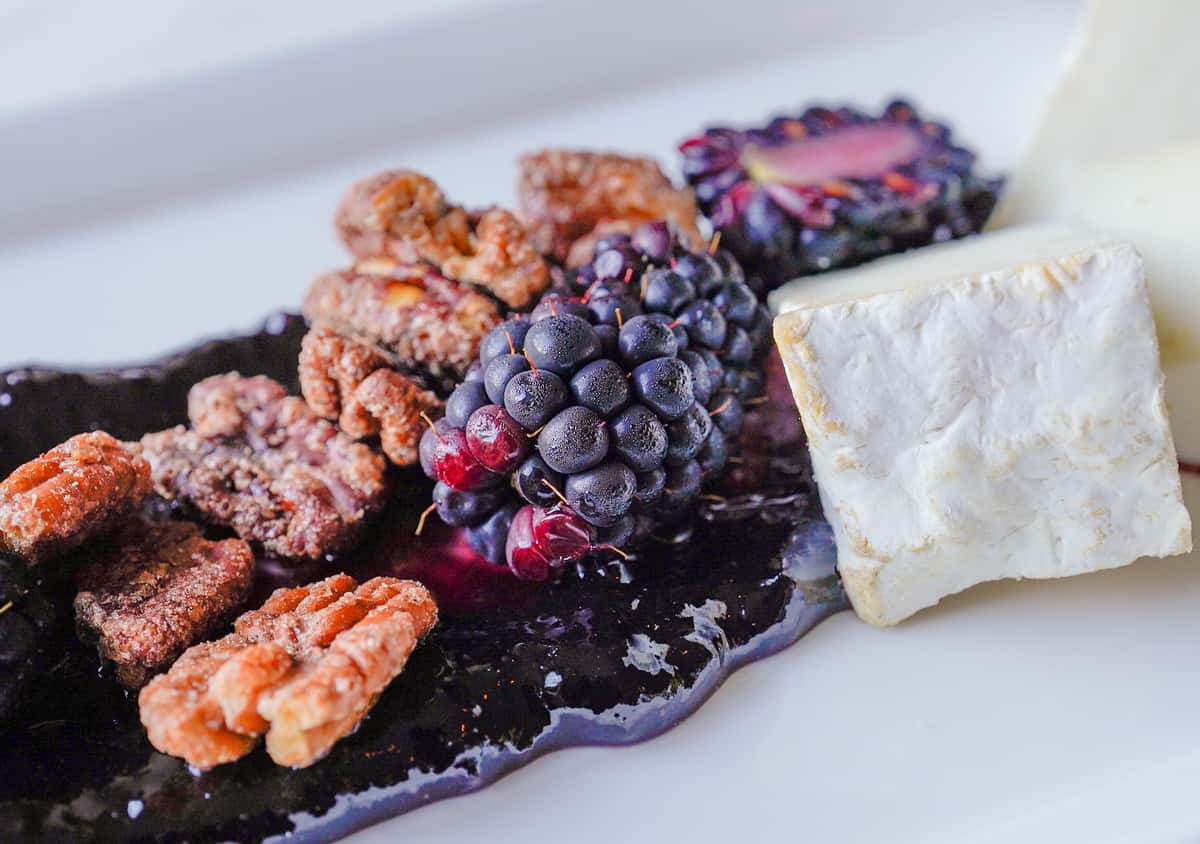 Blackberry Farm is a vacation focused on eating, but not like some all-inclusive resort with buffet. It's a foodie vacation of three-course breakfasts and lunches, and even longer dinners. Your bouche will be very amused.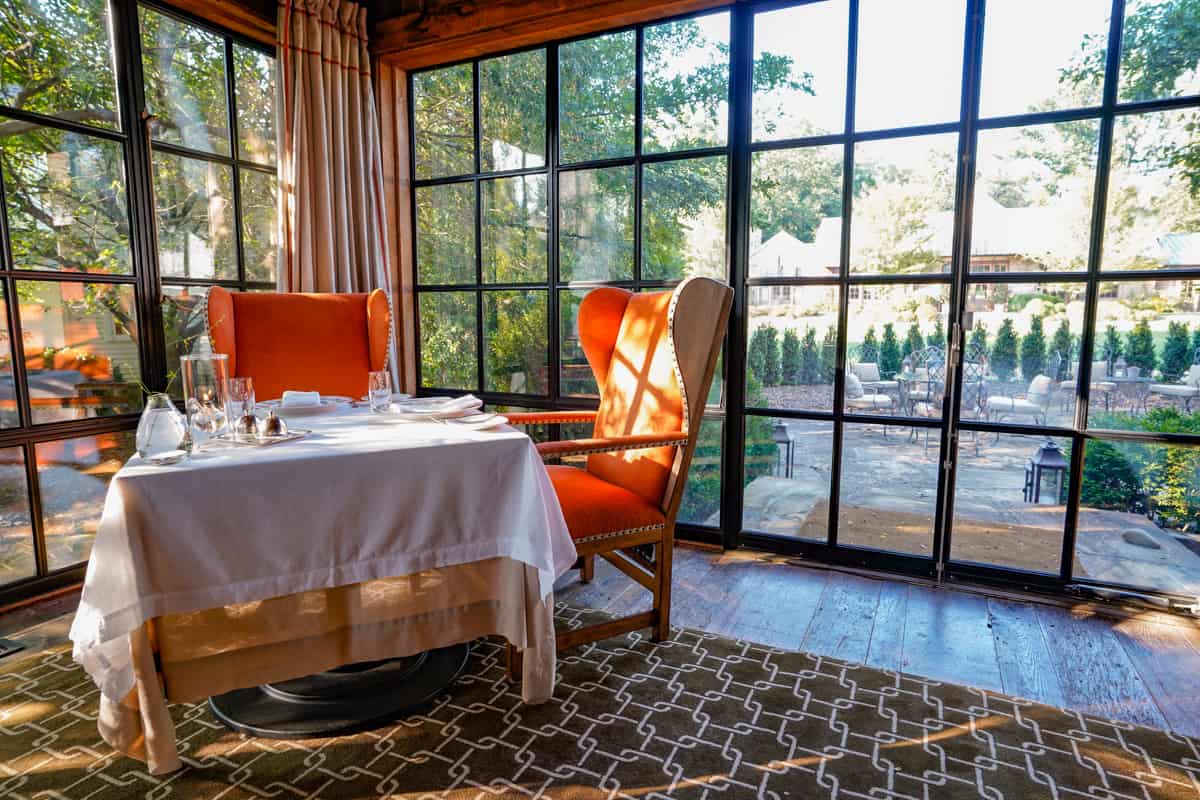 You'd never know the property was sold out except when you see all the guests at meals. Dinner reservations are required, while breakfast and lunch are at your leisure.
The personal attention from the dining team is exceptional. My husband has a couple of challenging food allergies that make dining out very hard. The staff took note and danced around his allergens while still delivering incredible variety for special diets.
After three days of eating our meals a Blackberry Farm, we felt it was definitely decadent. Although there are lighter options available at every meal, the number of courses every day simply add up.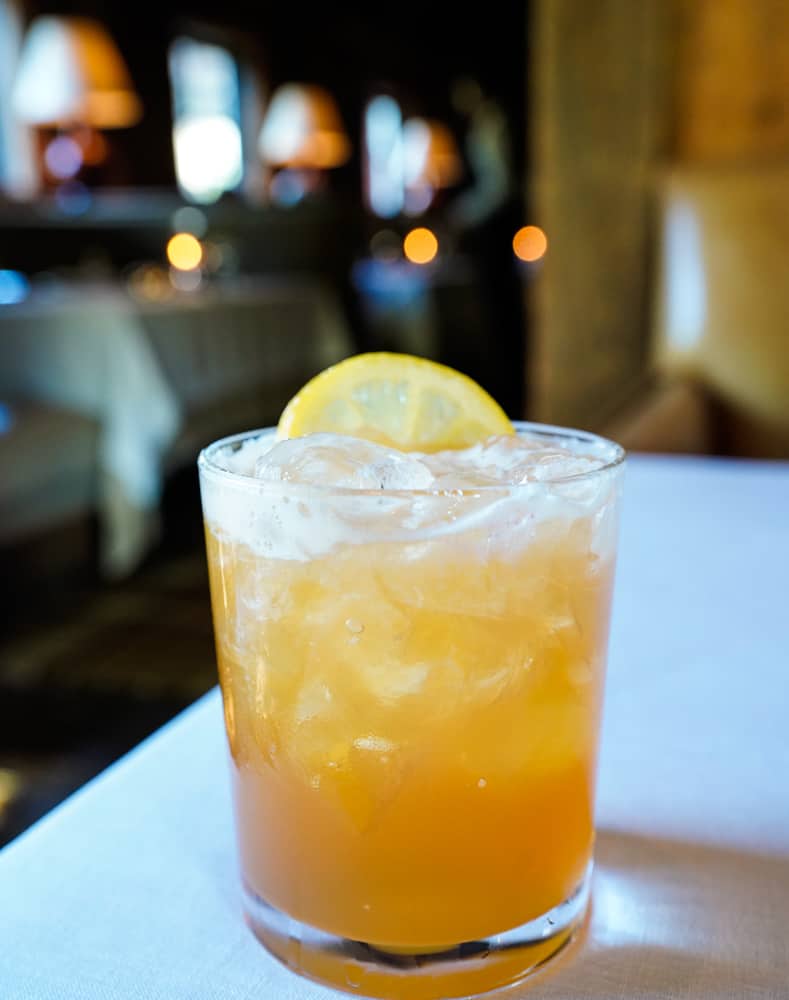 Breakfast and Lunch
Breakfast and lunch guests can sit indoor or outdoor during fine weather at the main house. The iconic tree swing and rocking chairs are nearby.
Each morning, the chef creates a featured egg dish, pancake and omelette, with ingredients often grown or foraged on property. Healthier options like overnight oats appear on the menu alongside breakfast sausage made at the Farm. All diets work here from vegan to paleo.
These menus rotate every day. You'll never have to choose the same thing twice over the course of a week even if you're only varying between two restaurants.
Standouts to us included the pancakes my kids loved, the chilled summertime soups, well balanced and creative salads, the fried chicken sandwich, and the Farm's own charcuterie plates.
Kids' Dining at Blackberry Farm
The children's menu available at breakfast and lunch include the standbys you would expect: fried chicken tenders that are housemade and delicious, macaroni and cheese, and a burger and French fries.
Having our children dine with us is what actually made the trip so pleasurable. I told the kids after a year of mostly my cooking during the lockdown, that everything they tried would be well prepared. Because the cost was included, I was completely relaxed about letting them try whatever they wanted.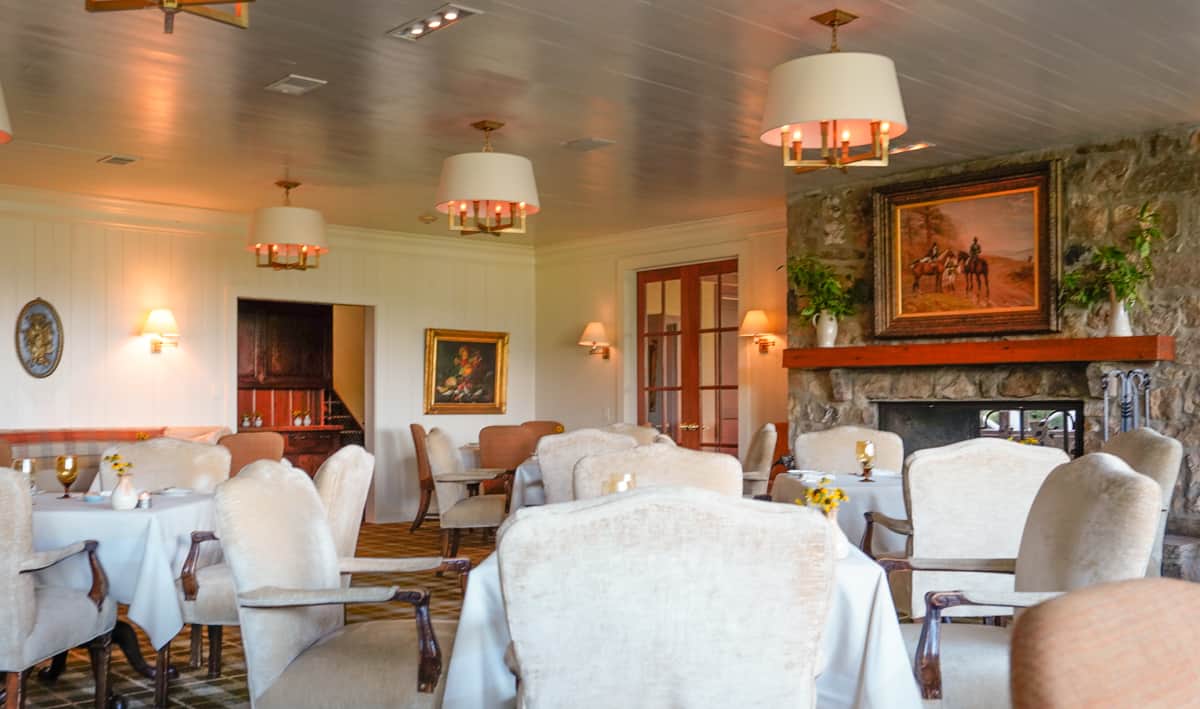 As a parent, this is what I loved about Blackberry Farm. Since our youngest is ten, we chose the Barn for dinner most nights. My son could enjoy his favorite kid entrées at breakfast and lunch, and at the Barn, we had him order off the main menu. Raising non-picky eaters has always been one of my biggest parenting goals.
By the final night, he grabbed his menu with glee and ordered himself the crispy pig ears (for bragging rights at home) before telling the waiter how he liked his beef tenderloin medium rare. Seeing my kids really love their meals made them twice as delicious.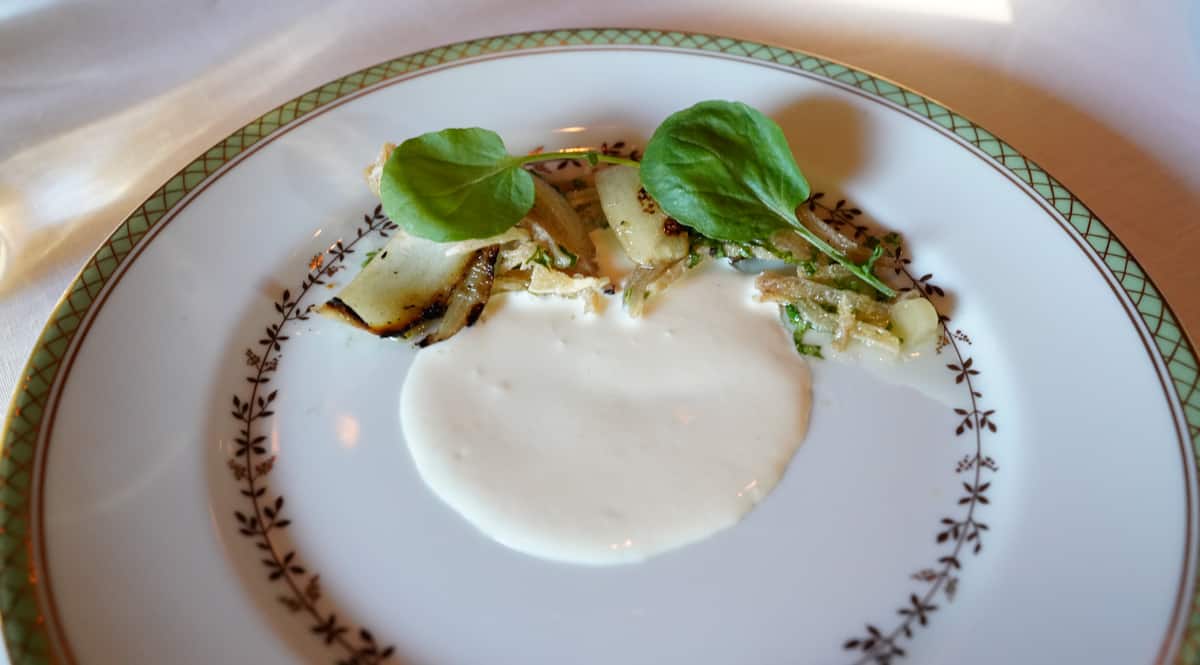 Each meal at the Farm built on these individual successes where I feel like my children departed the property with a significantly elevated appreciation of more foods. The restaurant at the main house serves dinner for all ages, but the signature restaurant, The Barn, only accepts guests aged ten and older.
Waiting until your children are ten may be the right choice for families who wish to dine together at the Barn. The resort offers childcare for families who wish to dine at the Barn for an adult-only evening, however.
The Barn at Blackberry Farm
Does the Barn sound like a foodie destination? It is. The signature restaurant of Blackberry Farm opened in 2007 and only serves dinner.
The open kitchen faces a large dining room, though we sat in the smaller room off the side of the barn with its floor-to-ceiling windows—perhaps the "family section". Gentleman and boys wear jackets, ties are optional.
The cuisine at Blackberry Farm, rooted in local freshness and Southern comfort, never gets too exotic. The wine cellar at the Farm is the second largest in the country.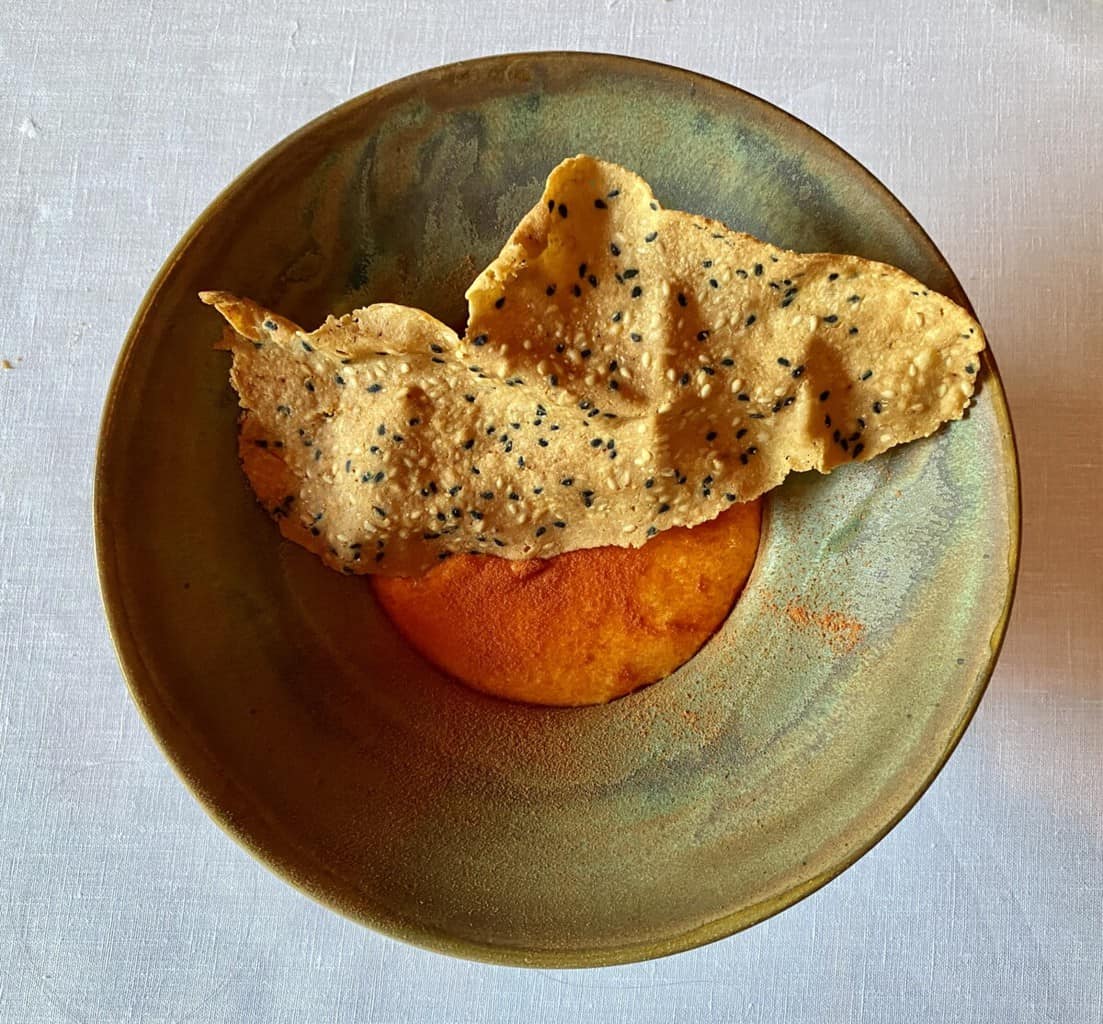 My family noted that the fast tempo historic regional music (playing at low volume) will remind you of being in a queue at Splash Mountain or Thunder Mountain Railroad at Disney World.
The menu rotates every day, so you'll need to repeat your dinner options. Ask your servers the day's highlights because they know the true standouts.
If I were to judge the food at the Farm compared to other standout tasting menus I've had around the world, I would say everything was always good, and many things were amazing if you ordered well.
But when I evaluate the entire experience for the duration of the vacation, I grant it high marks. Servers provided outstanding service at all three meals.
The Blackberry Farm Spa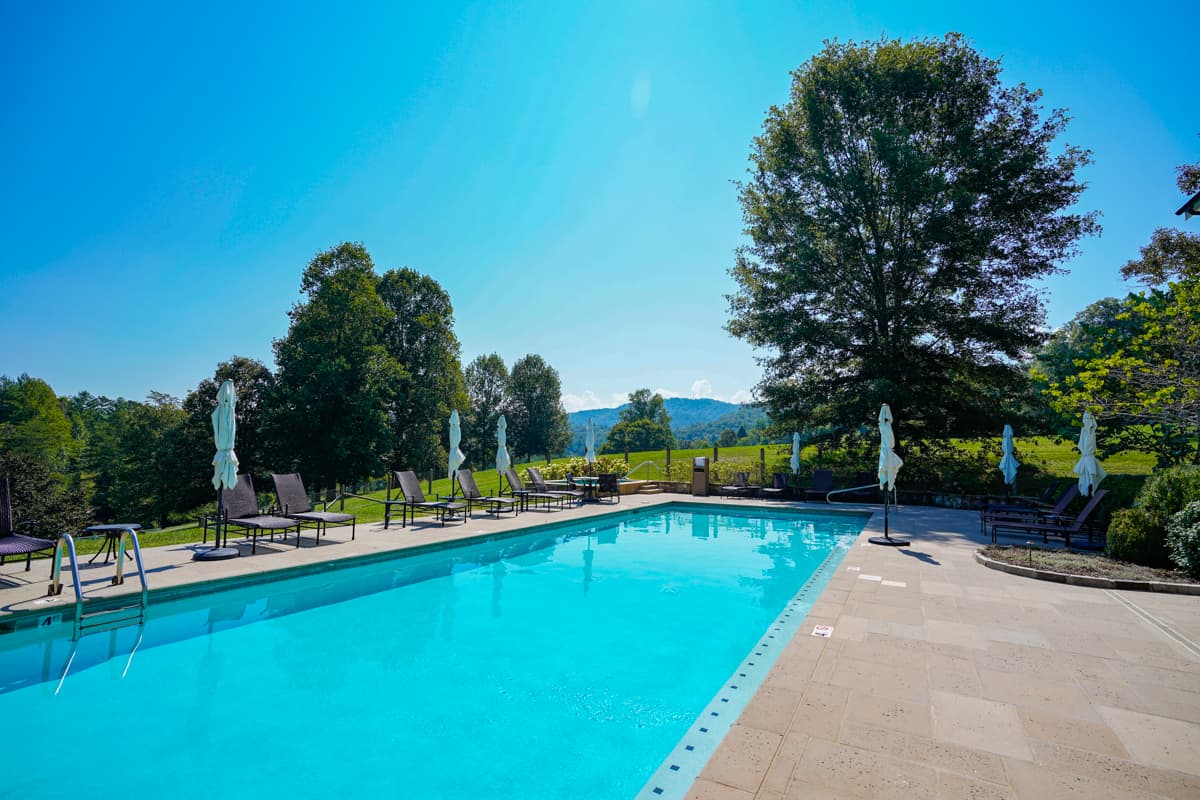 The spa building and spa pool are an adults-only area that also features a fitness center and rooms for private classes and training sessions. A salon is onsite for manis, pedis, and blow-outs.
The spa store has extensive selections of merchandise, exercise clothing, skin and hair care products with a slant to the most natural and organic lines.
There is a selection of baby and maternity care products from Erbaviva and plush toys, the Naturopathica and Tata Harper lines for skincare, and Virtue for hair.
The spa is big on Magnesium, selling the Ancient Mineral lines, and I had a Magnesium body treatment and massage.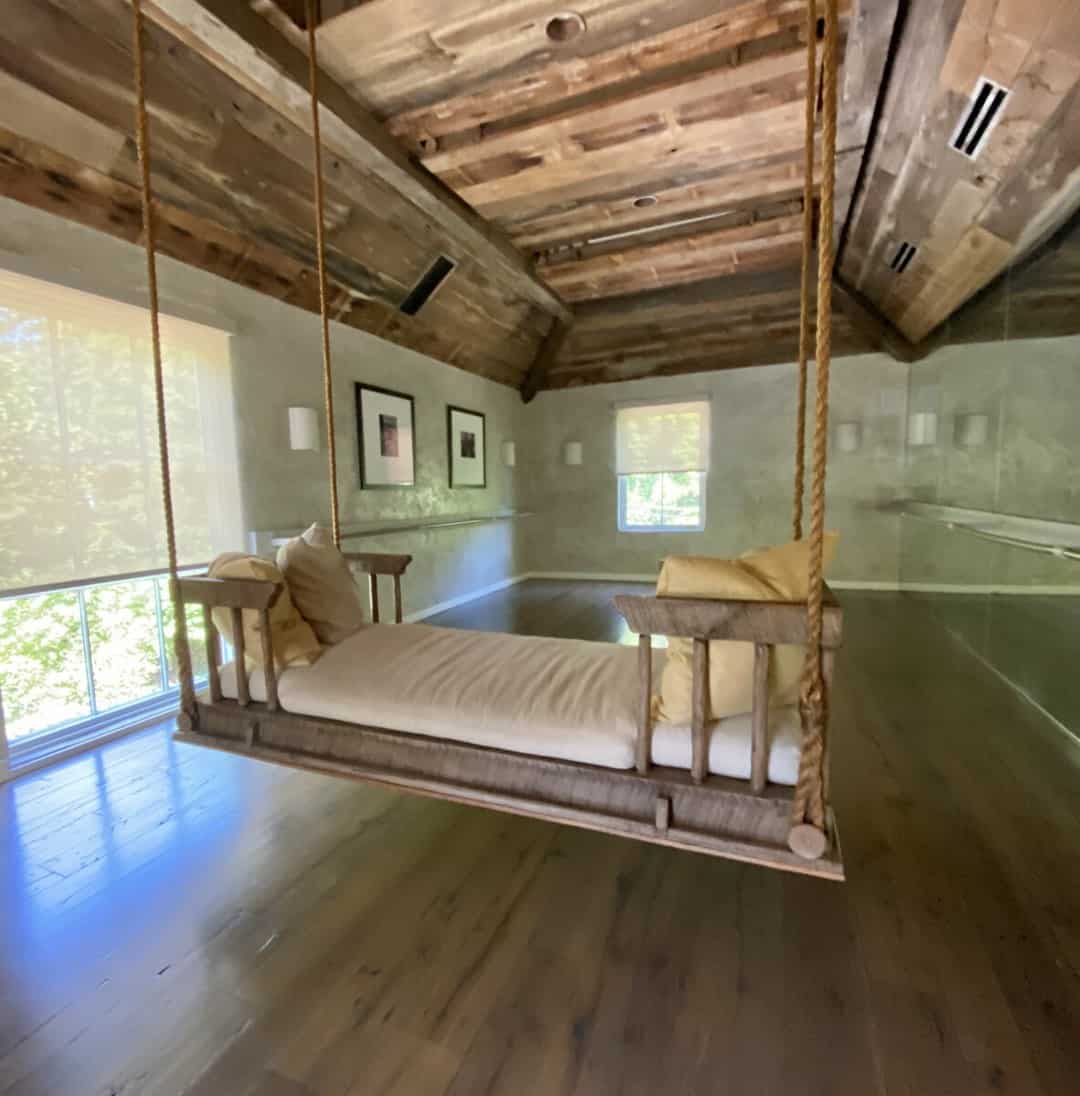 If this had not been a family vacation, this really was an excellent spa for a girls getaway with daily spa time and private fitness classes with your friends.
Family Activities at Blackberry Farm
Maybe it's just my family, but having a golf cart never gets old for us. We know the cart that came with our cottage would be a big daily activity.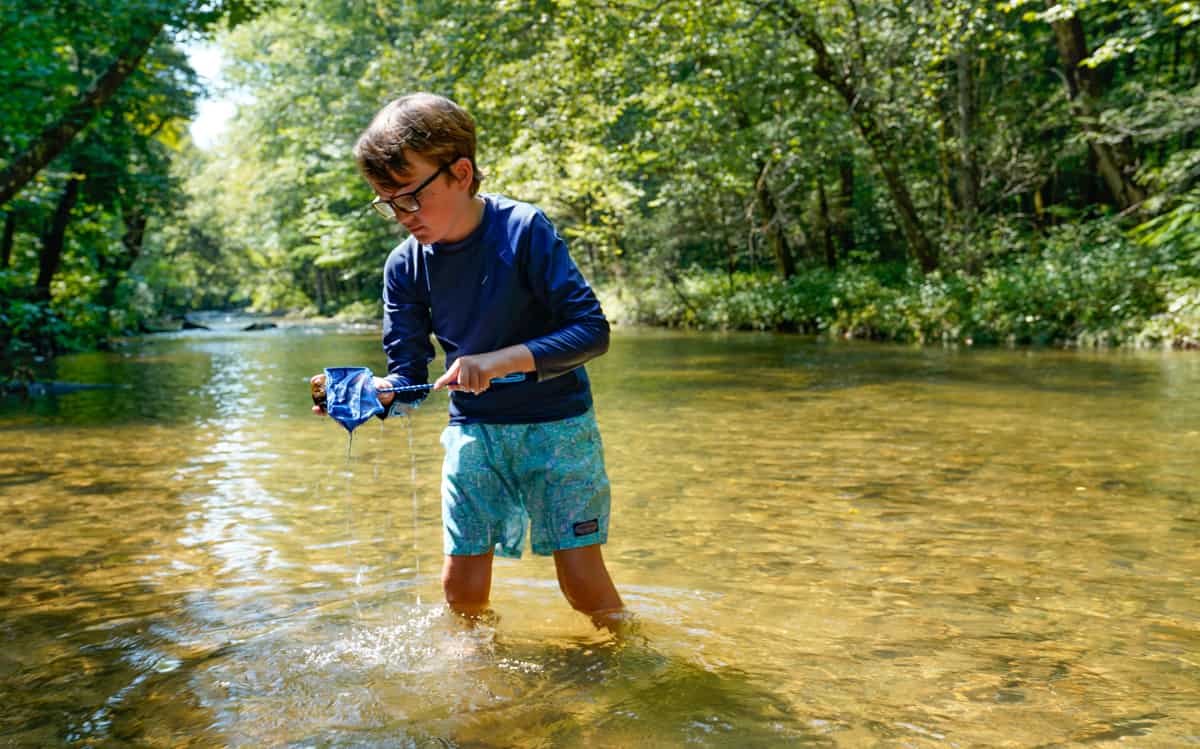 The guided activities are the core of the guest experience at the Farm. Guests have a choice of doing an experience as a family of specific curated activities that are shorter in duration, around ninety minutes. Paula from the adventure team coincidentally led us on both day's activities.
First, we did the stream experience, wading in the waters to lean about stream ecosystems and hoping for crawdads. Paula had educational materials about the marine life and gave us all little nets to see what we would catch as we lifted the rocks.
The shaded, cool waters in Tennessee's hot summer days felt wonderful. On the next day, Paula sent us on some geocaching missions around the property, and my kids filled in our favorite knock knock joke on the Farm postcards she gave us. Let me know if you find it!
Included Activities for Families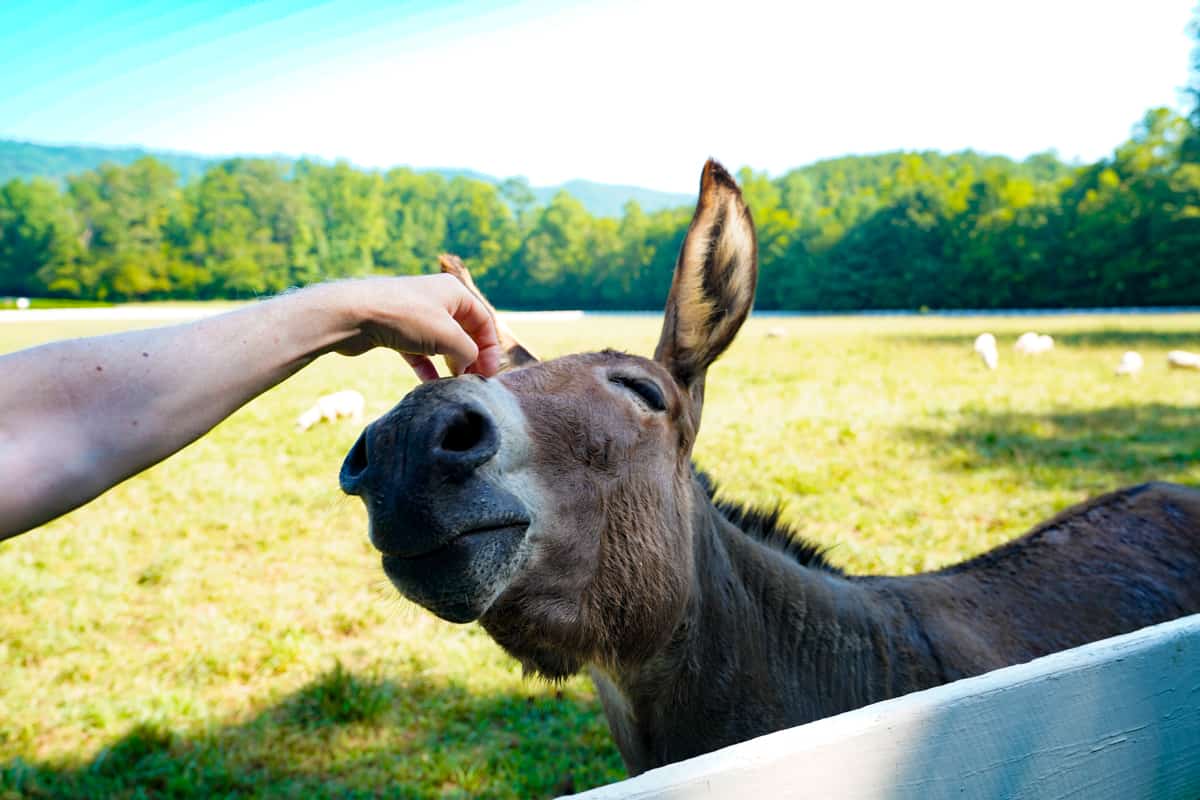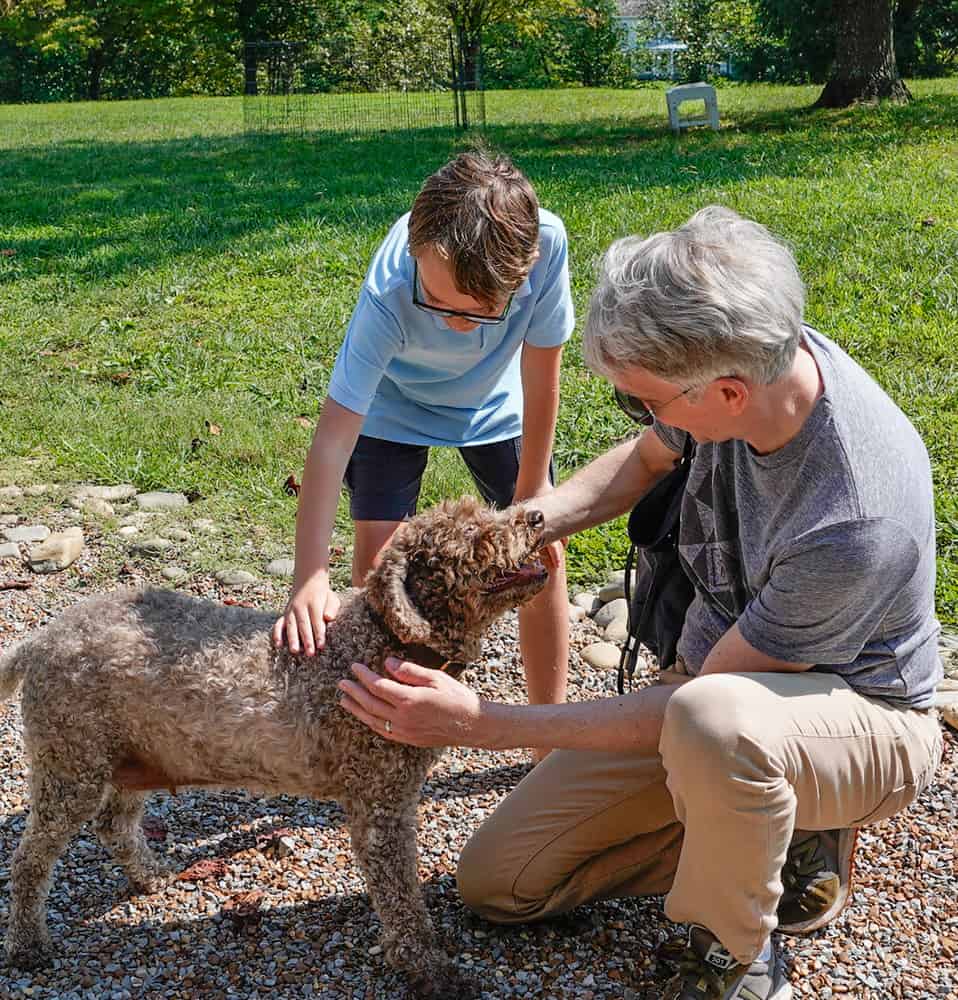 Blackberry Farm Truffle Dogs
Puppies at Blackberry Farm are some of the more coveted and expensive resort purchases at $8500. These are a rare truffle hunting dogs, Lagotto Romagnolo. More than once, the 15-year waitlist has outlived guests who joined it.
Guests can go to the kennel near the family pool anytime before they close at 3pm to meet the friendly puppies.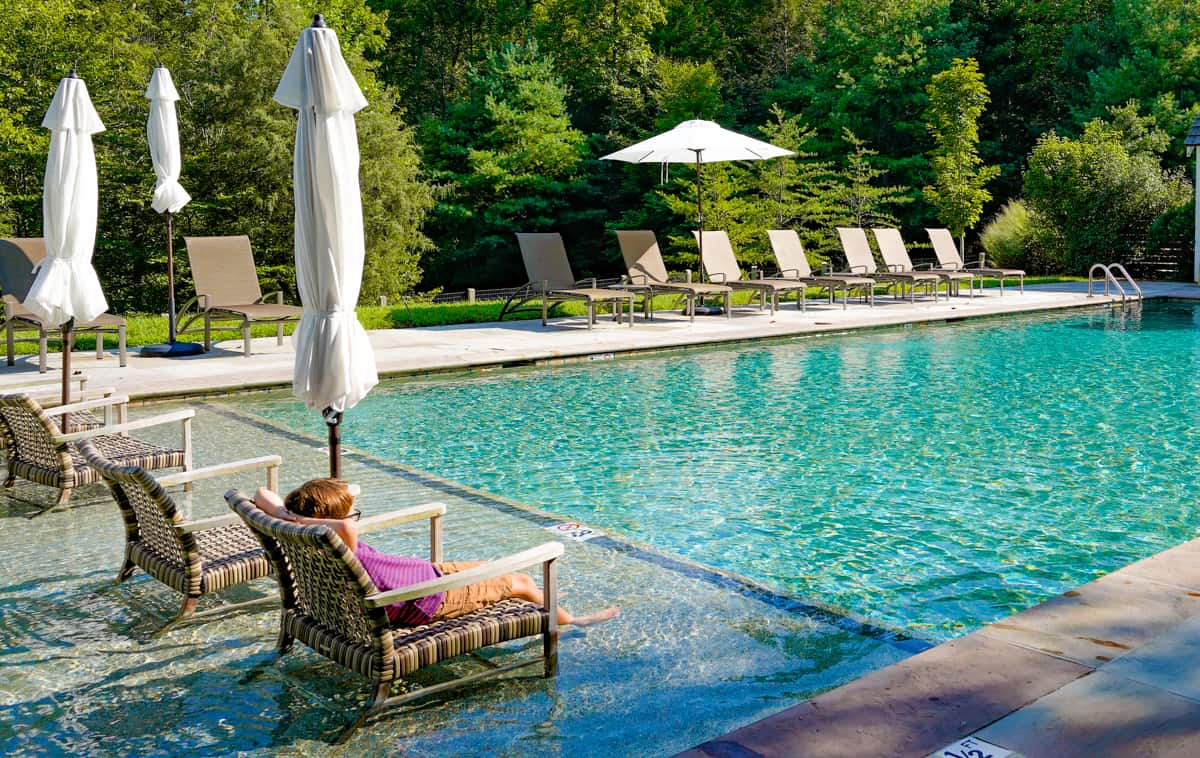 The Blackberry Farm Pool (For Families)
The family pool is near the Spring Brook Cottages, and nearby farm animals will offer an atmospheric ambiance.
There's a large chest of toys, life jackets, and rafts for families to use as well as towels and sunscreen. Guests can order in-room dining (an extra fee) poolside and skip lunch at the house.
The Kids Club area adjoins the family pool. We saw it in session once in the evening while the parents enjoyed dinner at the Barn. I spoke with the mom the next morning and her daughters had fun exploring the property. They're definitely not stuck in front of a TV.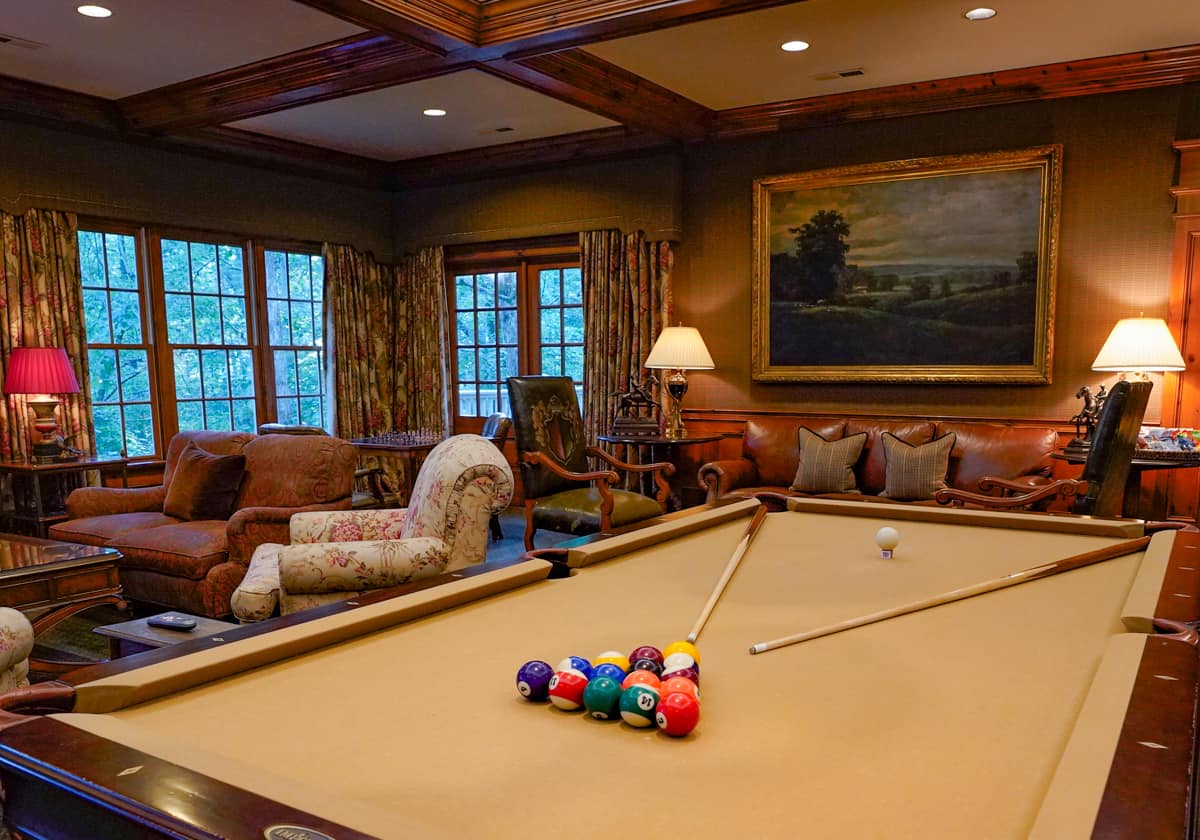 Evening Activities
After dinner, we headed to the club lounge where we had our helping of more pantry snacks, board games, billiards, and chess. No one was ever there, so we tuned and enjoyed the classical guitar and piano as well. And the kids had a mock board meeting.
Although this schedule seems light, our family didn't have much time for more after three meals, golf cart exploring, and swimming each day. Don't over-schedule yourselves.
Is Blackberry Farm Worth It?
The rate structure at Blackberry Farm makes it a more expensive luxury resort than many others. The dining experience built into the price was a key experience of the vacation that delivered solid eights and many nine and tens out of ten.
As a travel writer, and travel advisor, I'm always ruminating on the essential question if something is worth it. What experiences earn a splurge, and what experiences do not?
The Farm boasts a backdrop of the neighboring Great Smoky Mountain National Park with all of the trimmings that come with a Relais & Châteaux affiliation. It's both outdoorsy and luxurious.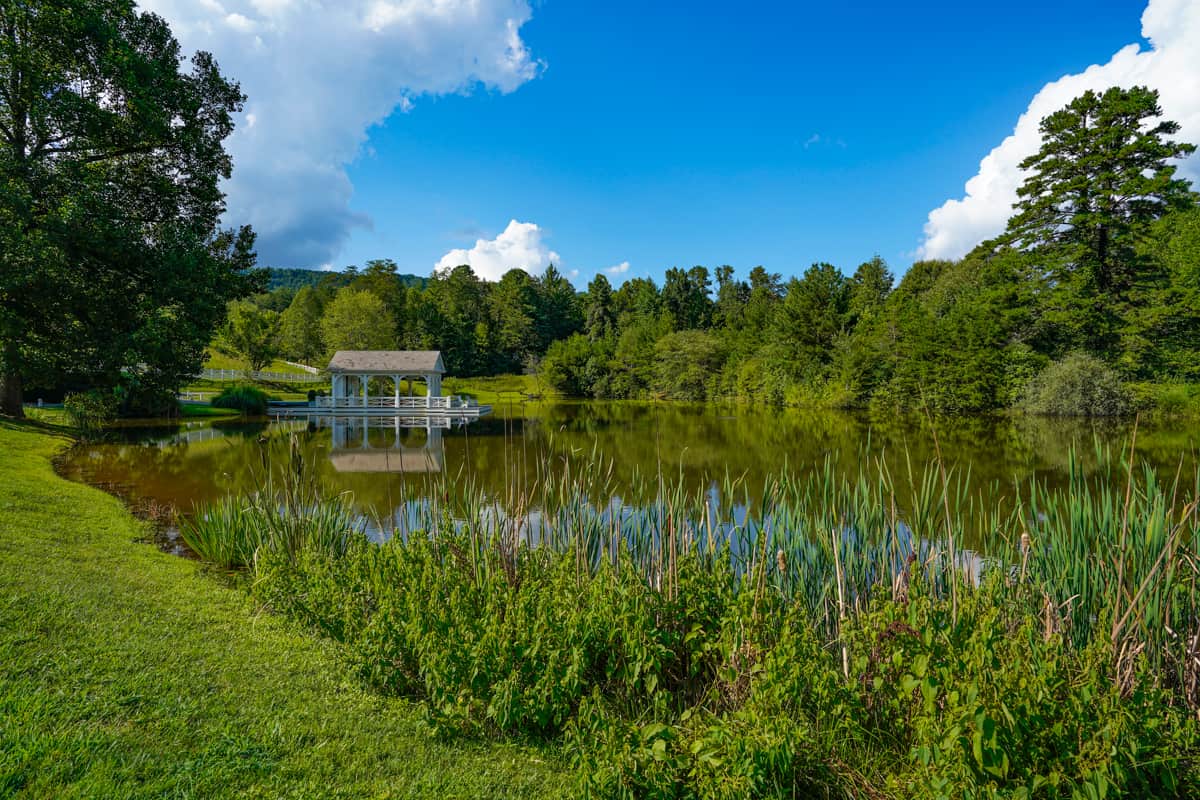 Our trip was the finale to our summer break before the back to school season's structured routines. My son was having a hard time going to bed at an earlier hour the first few days of school with the residual later night summer schedule.
I told him to scooch over, and I led him through a homemade sleepytime mommy meditation. I told him he was on a golf cart feeling the breeze of its slow speed, hearing sheep in the distance, and seeing the blue skies in the green fields of the farm.
That's when it really hit me. I realized I was trying too hard to find a flaw in a vacation that inspired a serene meditation. Is Blackberry Farm worth it? To us, yes.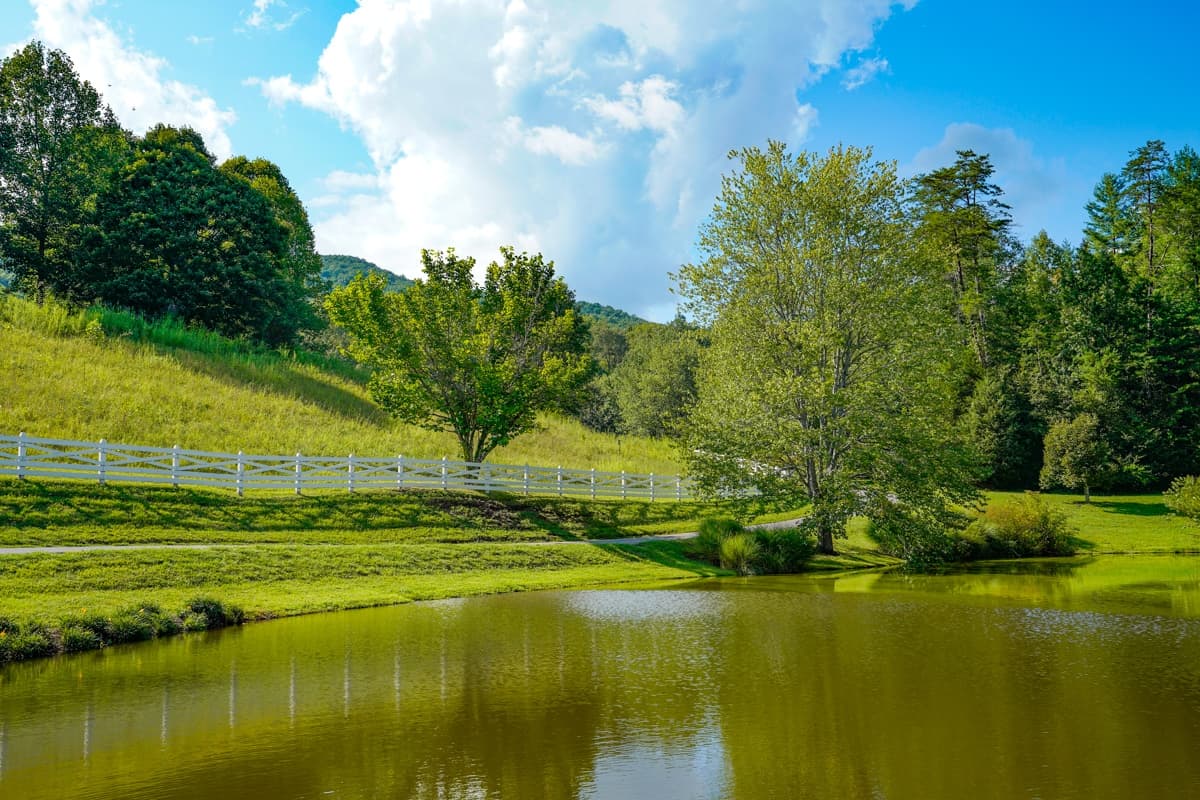 We'll be back.
Blackberry Farm is a Virtuoso property (and we're a Virtuoso agency in addition to publishing this magazine). Our clients receive extra perks and discounts at Blackberry Farm. Reach out!