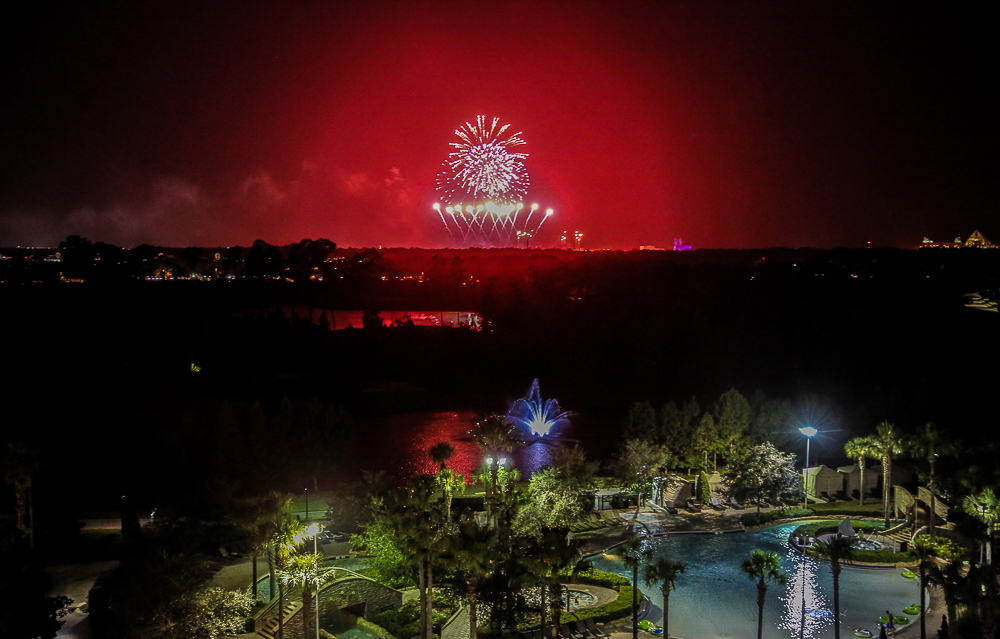 Although Disney itself doesn't have a loyalty program, there are ways to book free or discounted hotels to save thousands of dollars on a Disney World vacation.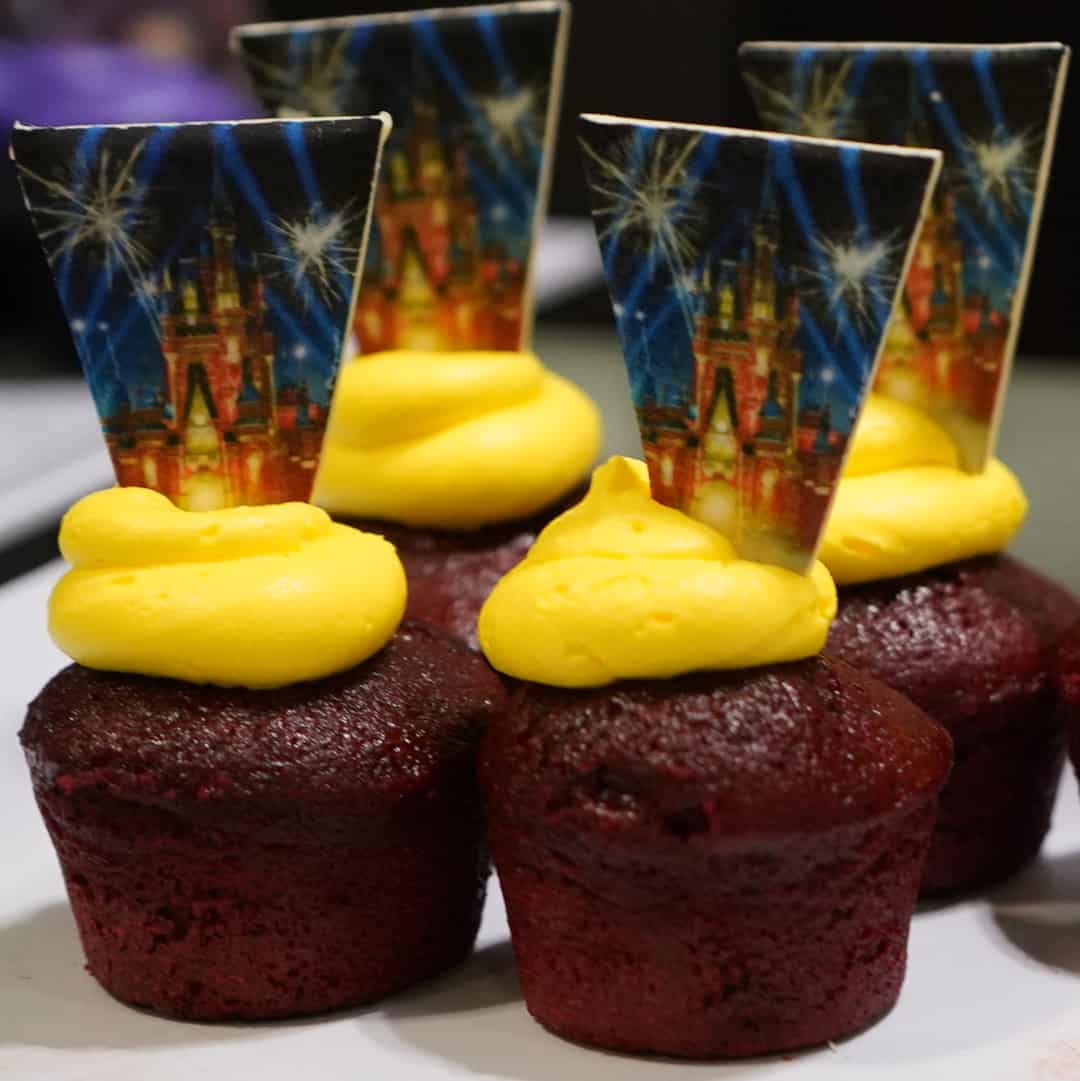 Disney enthusiasts get excited when Disney World announces promotional discounts and/or "free" dining at their hotels. And some Orlando-bound visitors spend considerable time buying Disney Gift Cards at a discount to fund future trips.
These are good techniques but there's even more leverage to be had earning and redeeming or renting points for stays at hotels in and around Walt Disney World.
So let's get into it. These area the best ways to use or rent points at the most luxurious hotels in and around Walt Disney World.
Four Seasons Orlando
This is the top family-friendly luxury hotel in the Orlando area. Although the Four Seasons is situated within Walt Disney World, it is not officially a Disney hotel so some of the perks you get when staying at a Disney hotel don't apply like the Magical Express or Magic Bands mailed to your home in advance.
Die-hard Disney fans may feel that staying here takes them out of the bubble. More casual park enthusiasts often see this as the best part of their vacation and a welcome respite from the hectic pace of the parks.
Like Disney, Four Seasons doesn't have a loyalty program. However rooms can be booked with bank rewards points. This is the Ultimate Chase Sapphire Preferred Disney World redemption. Citi ThankYou points work as well.
If you're flush with Ultimate Rewards and have a Chase Sapphire Reserve credit card you can redeem Ultimate Rewards for 1.5 a piece towards hotel stays.
If you carry both a Citi Premier and a Citi Prestige card you can redeem points for 1.25 cents a piece towards hotels and get the 4th night free. This can even be stacked with the 4th night free offer Four Seasons Orlando often runs for additional savings.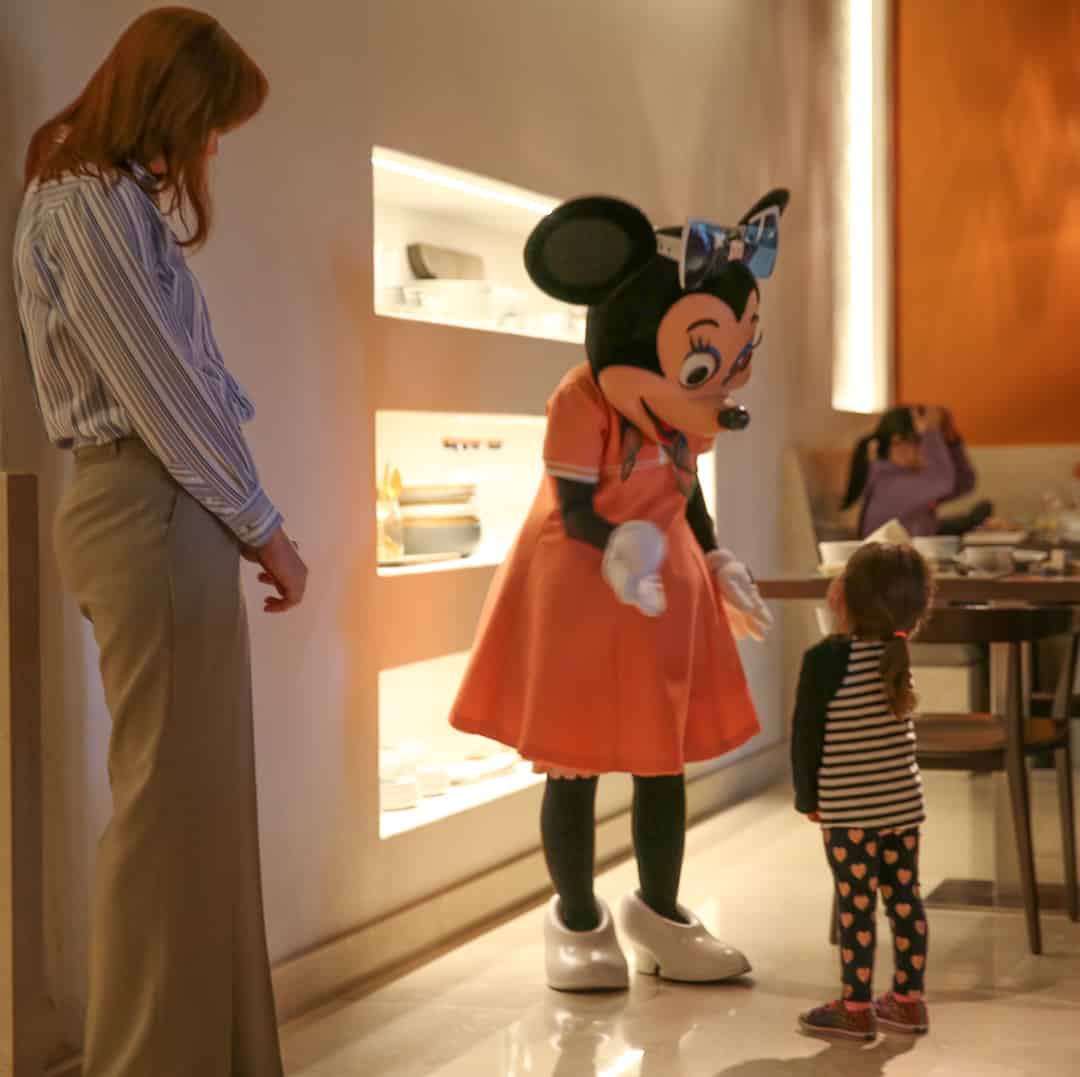 Bottom line:
First, check rates at the Four Seasons for your travel dates to determine a stay's cost and a redemption value.
Resort fee: $0 (included in room rate)
Parking: $30 valet
The prices here can be hard to justify at peak times. The service and experience is undeniably outstanding. If you can catch them at times when rates are off season and stack a 4th night free rate with bank points it can be a great redemption.
JOIN OUR LUXURY DISNEY FACEBOOK GROUP
WHERE WE CAN ANSWER YOUR QUESTIONS WHEN PLANNING YOUR NEXT DISNEY VACATION.
Another angle to consider if you don't want to take on the complexity of bank points is booking your Four Seasons stay through a Virtuoso travel agent. That will get you perks like free breakfast (including room service), early check-in late check-out.
Read our full review of the Four Seasons Orlando.
The Best Marriott Disney World Hotels
The Ritz-Carlton Orlando at Grande Lakes
The Ritz-Carlton is not the closest Marriott to Disney World, but it is the most luxurious. It's 8 miles away from the parks, so it's not a great choice if you plan to visit the parks every day of your vacation.
The rooms are a bit basic but the Club Lounge is outstanding. The pool area is nice for grown ups with plush lounge chairs, setup service upon request, and good food poolside at Blue. Kids may want to wander next door to the JW Marriott for its lazy river. The Ritz has a fenced in splash pool and playground for younger children.
Many Ritz-Carlton hotels can be booked using Marriott Bonvoy points including the Grande Lakes property. Marriott classifies the Orlando property as a Category 6 which costs 50,000 points per night.
When booking with Marriott Bonvoy points the 5th night is free. So you can stay for 5 nights for 200,000 points. This can be a good value when hotel rates are high, or a poor value when rates are low.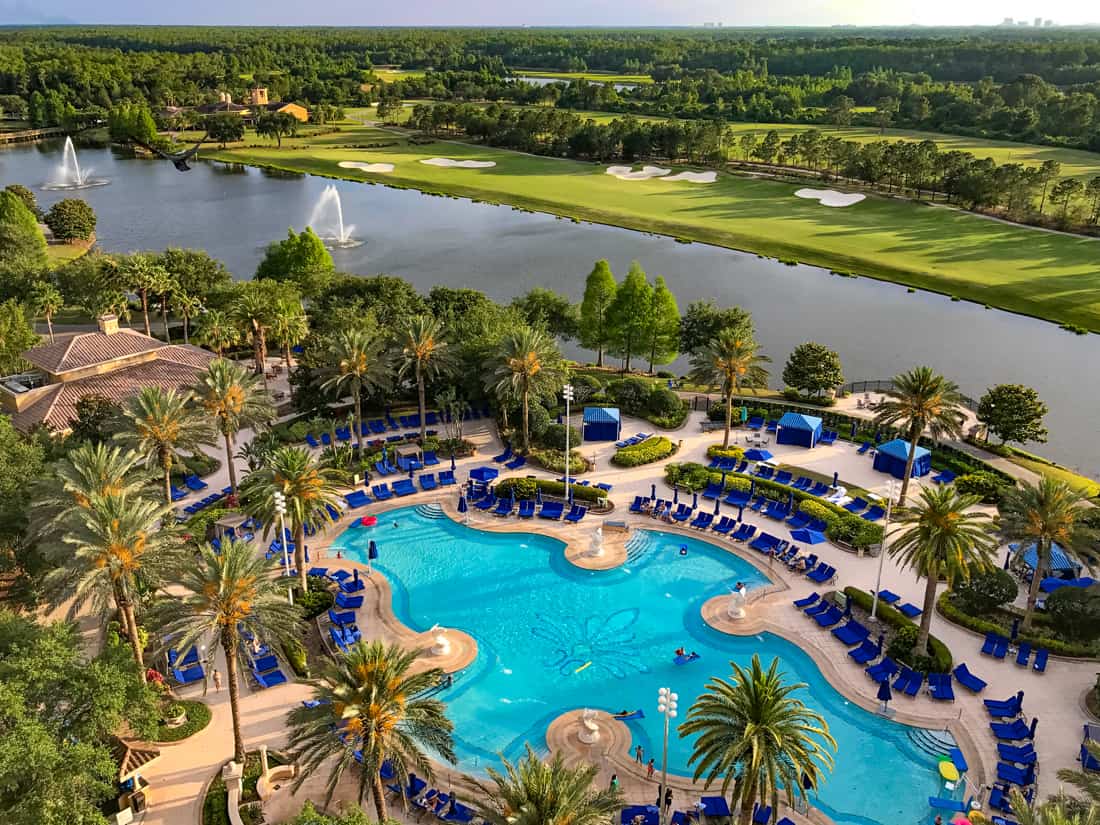 I value Marriott Bonvoy points at roughly 1 cent per point, so do the math and see whether this is a good redemption.
Marriott Bonvoy Rewards can be earned through stays, their Chase or American Express co-branded credit cards, and through a 1:1 transfer from Chase Ultimate Rewards.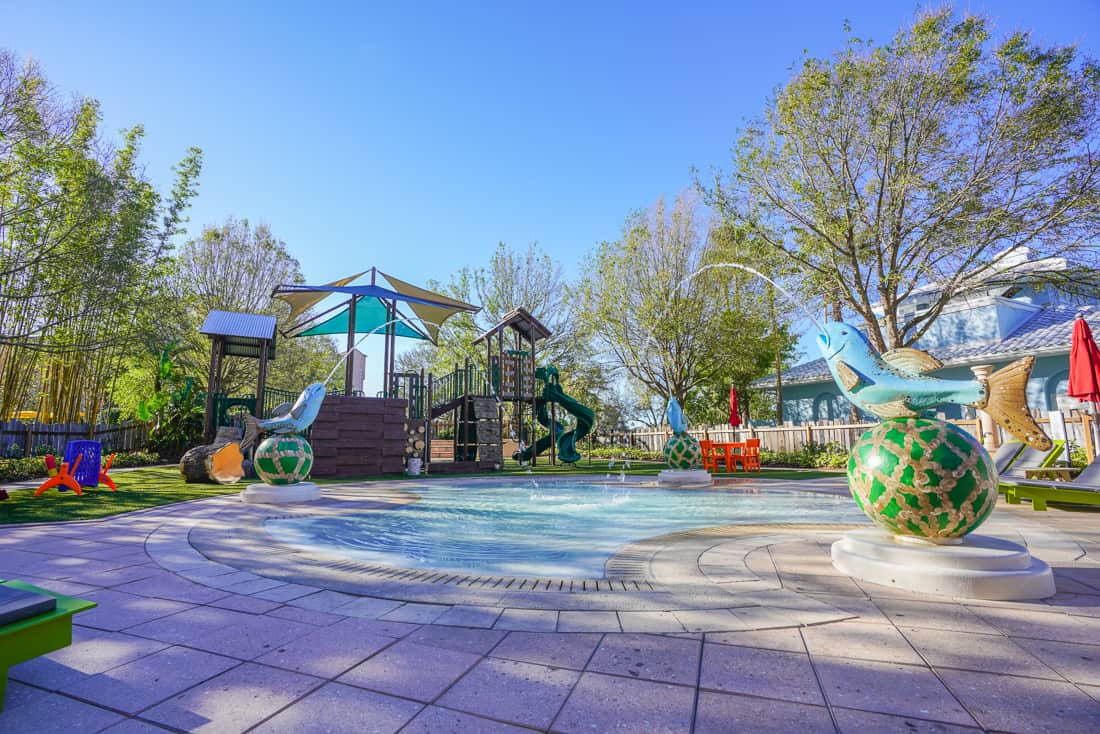 In late summer months things change. Rates drop below $300 per night making the points redemption less valuable.
A spot check of a 5 night vacation during a rather peak time of February school break shows a cash rate of $3,989.26. That's a value of about 2 cents per Marriott point: An outstanding redemption.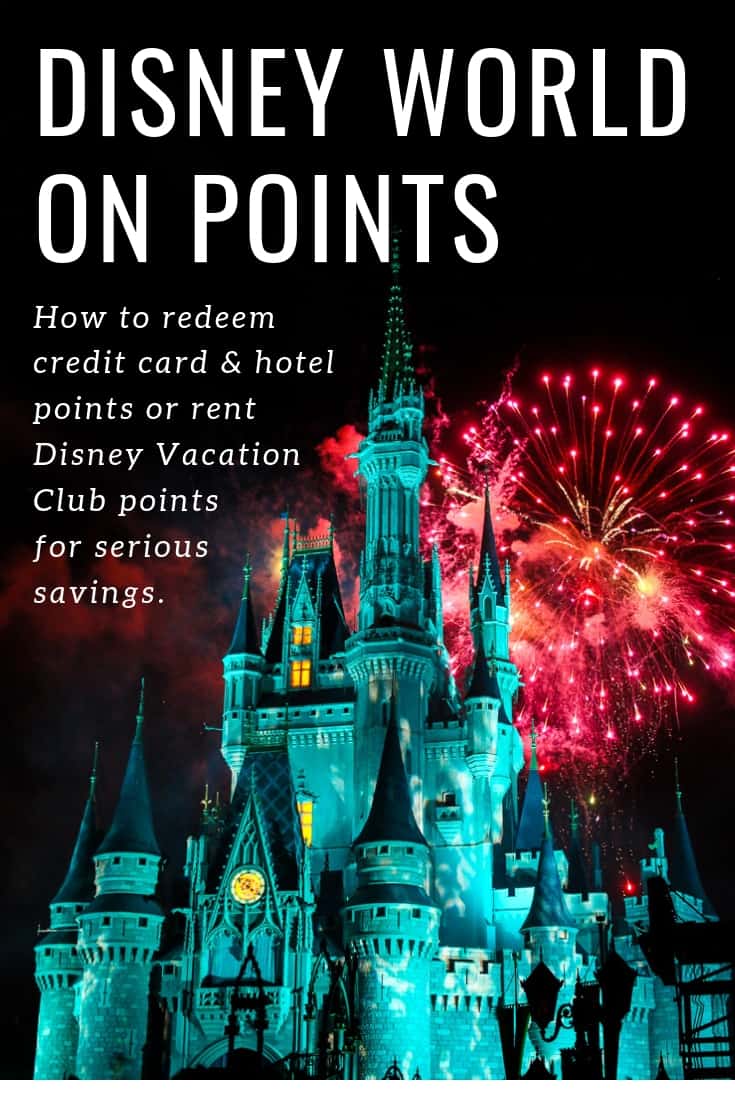 Bottom line:
First, check rates at the Ritz Carlton for your travel dates to determine a stay's cost and a redemption value.
Resort fee: $35 includes Ritz Kids access for two hours per day. Point redemptions aren't subject to hotel tax (though the resort fees are taxed).
Parking: $35 valet/$28 self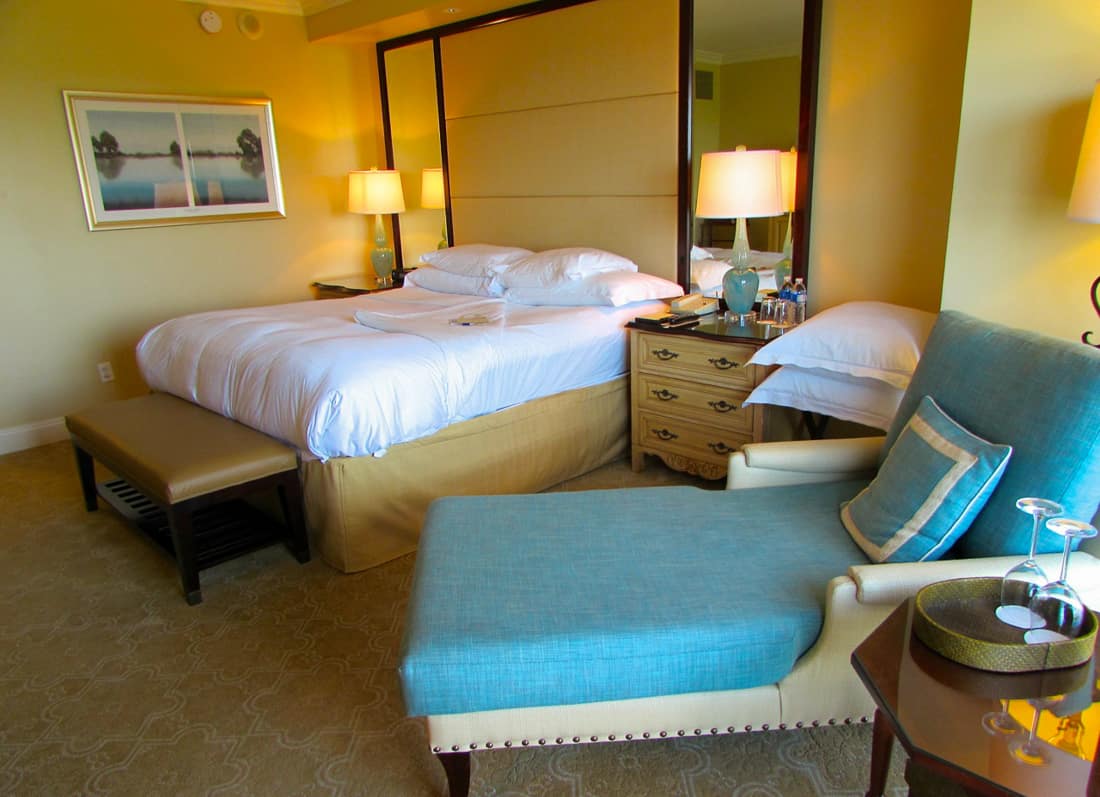 The property is quite nice (especially the Club Lounge) but lacks a Disney feel for better or worse. It can be a tremendous or poor point redemption depending on the prevailing room rates.
Chase Ritz-Carlton cardholders (no longer available for signups) get complimentary Club Lounge access and a $100 food & beverage credit for 2+ night non-discounted paid stays booked through by calling Ritz-Carlton directly.
Ritz-Carlton award bookings can sometimes be upgraded to Club Lounge access with cash. Call the hotel to check their policy as prices vary by property and the number of children you have.
Note: In 2019 Marriott properties will adopt a peak/off-peak model. Category 6 properties will be 60,000 or 40,000 points depending on the time of year.
Read our full review of the Ritz Carlton Grande Lakes
JW Marriott Grande Lakes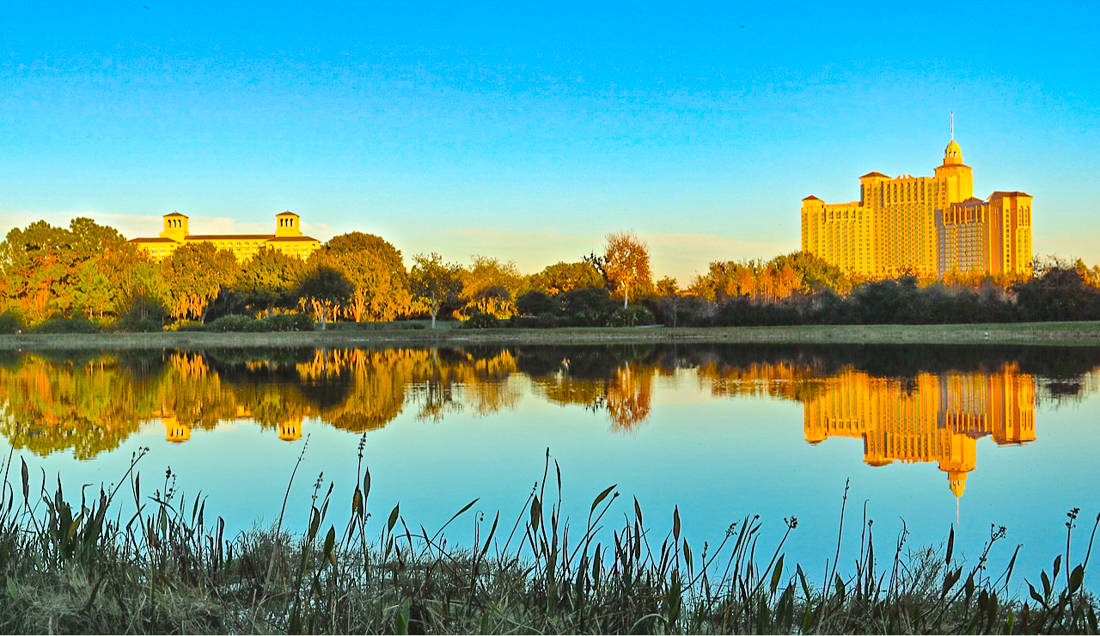 This is the Ritz-Carlton's next door/sister property, so it's rather far from Disney World. You can use the Ritz facilities while staying here, though the JW pool is more fun for kids with its lazy river.
The JW Marriott Grande Lakes is a category 6 and, as such, is priced at 50,000 points per night— the same category as the Ritz-Carlton. The 5th night free bonus applied here, too.
The math here is similar to the Ritz-Carlton: When paid rates are high it can be a good value. When they are low, award nights lose value. I value Marriott points around $0.01 so if you're getting that or better, it's a solid redemption.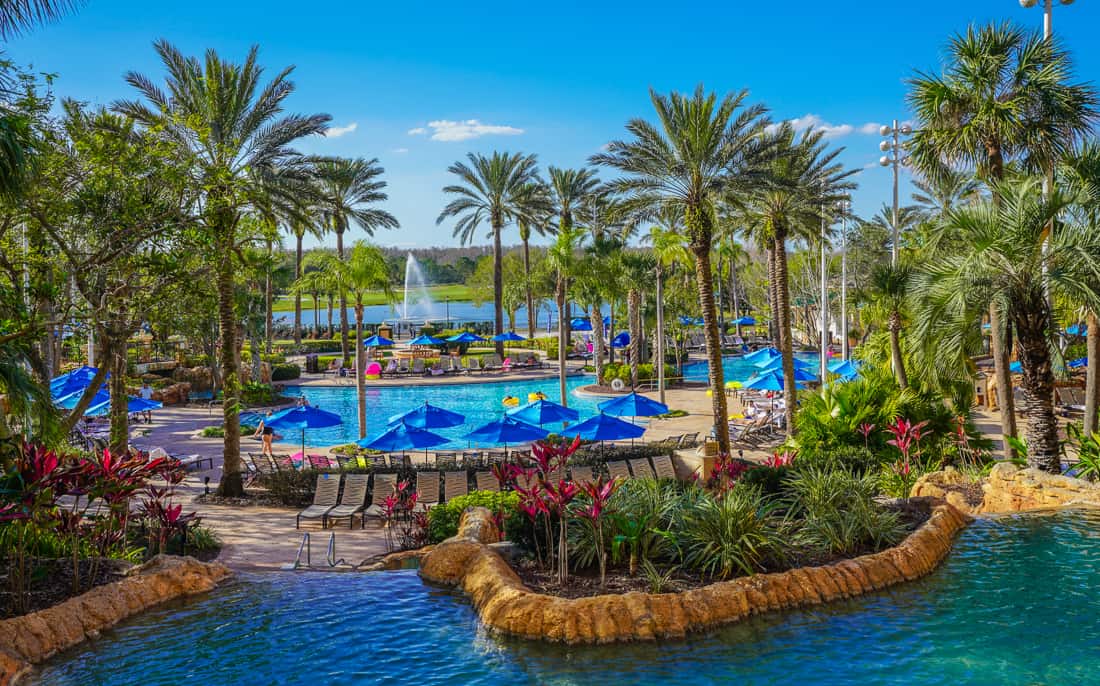 Bottom line:
First, check rates at the JW Marriott for your travel dates to determine a stay's cost and a redemption value.
Resort fee: $35
Parking: $32 valet/$25 self
Note: In 2019 Marriott Category properties will adopt a peak/off-peak model. Category 6 properties will be 60,000 or 40,000 points depending on the time of year.
JW Marriott Bonnet Creek
A new JW Marriott Bonnet Creek opens in 2020 near the Waldorf Astoria and Hilton. It will probably become the best Marriott close to Disney World when it opens. The renderings look spectacular.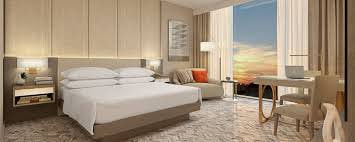 It's very sleek, clearly geared towards convention business, but there will be a family pool and kids' club onsite.
The Walt Disney World Swan and Dolphin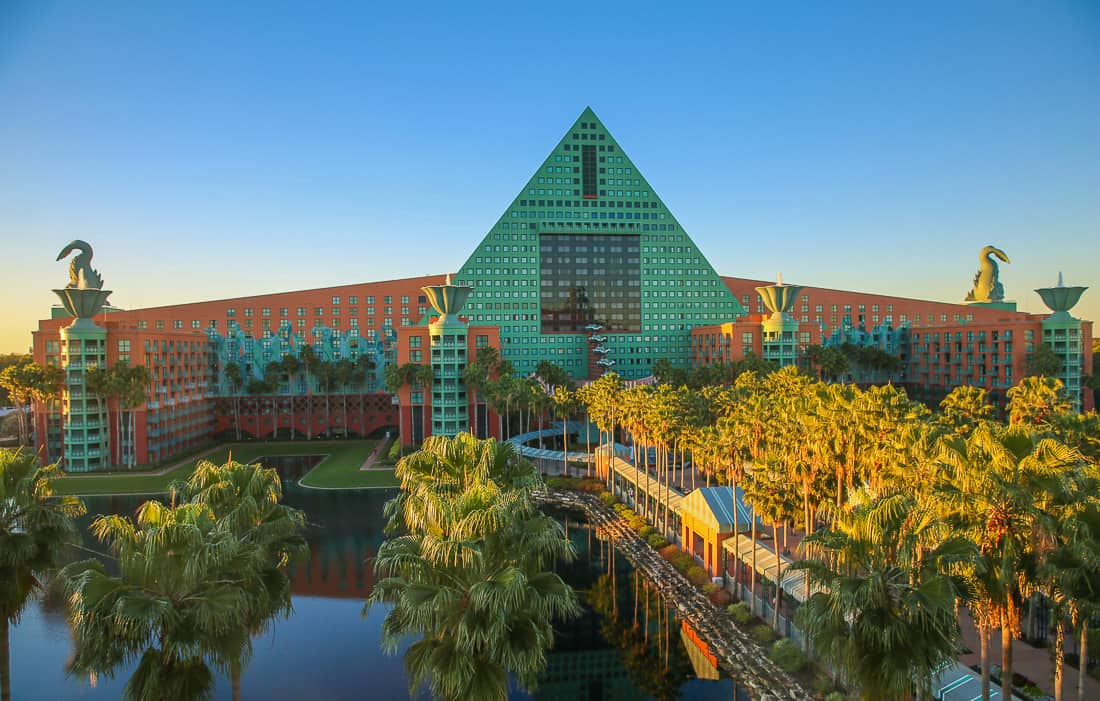 This is usually the first option mentioned when someone asks about staying at Disney World using points. That's probably because its location is right in the mix with Disney's deluxe Epcot Resort like Boardwalk Inn, and Beach & Yacht Club. Plus the way many popular Disney benefits like 60-day Fastpass bookings, extra magic hours, and Disney park busses.
Although there can be a bit of a deflating convention feeling at times, this Marriott near Disney World resorts can come close to replicating the "inside the bubble" experience you'll find at Disney hotels.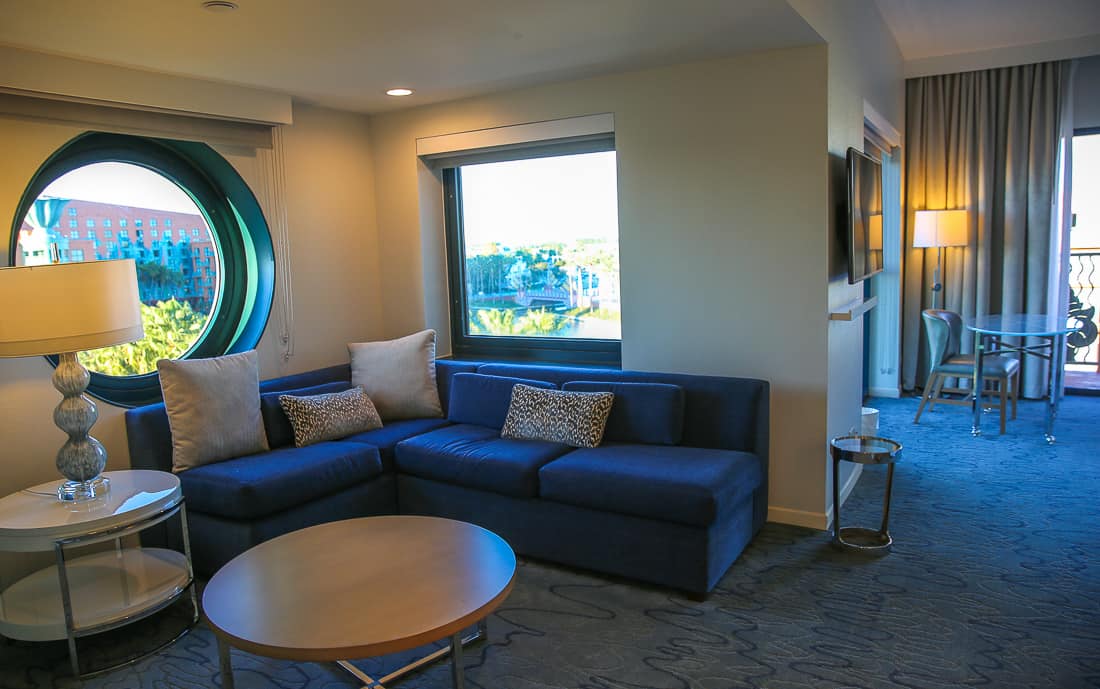 These properties used to be a good redemption prior to Marriott's acquisition of Starwood. But now in the new Bonvoy program, they're both Category 6 hotels (50,000 points per night), so they're rarely a valuable redemption.
One option when cash rates are low is to book with bank points like Chase Ultimate Rewards for 1.5 cents per point of value through the Sapphire Reserve card. But beware: Hotel chains tend to not honor status benefits and you won't earn points when booking through a third party travel agency.
Bottom line:
First, check rates at the Swan (the one we recommend) for your travel dates to determine a stay's cost and a redemption value.
Resort fee: $28 per night (Platinum elites get some relief on this, down to $23 per night)
Parking: $30 valet/$20 self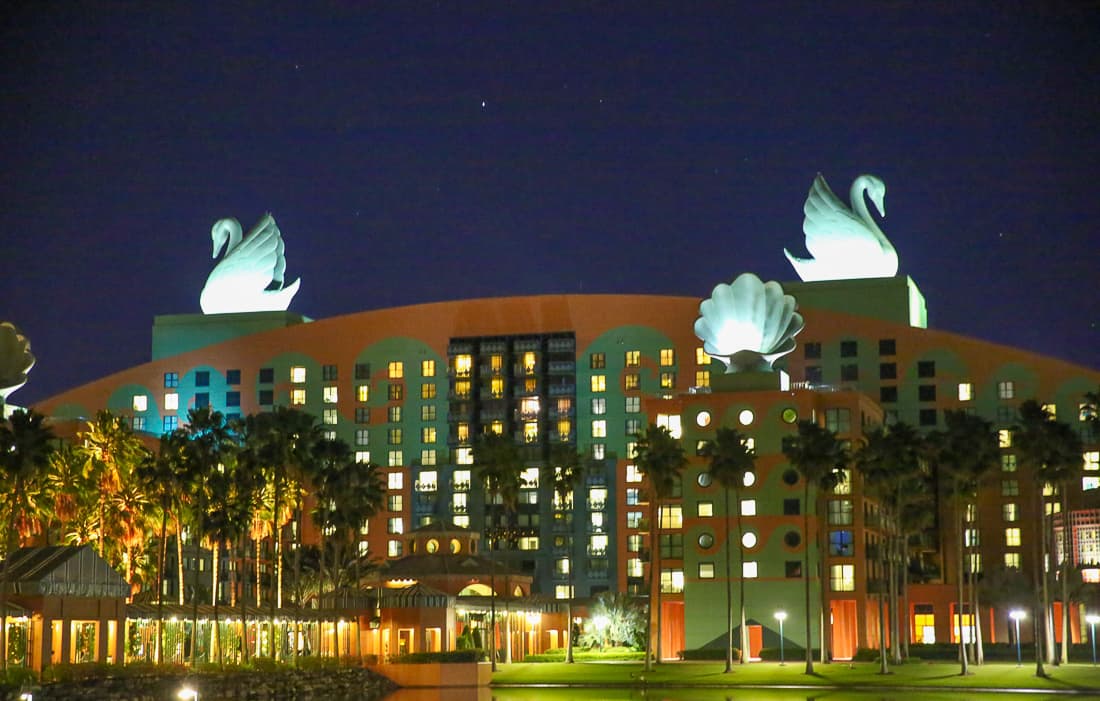 It's the most Disney-esque of the Marriott hotels near Disney World. With surprisingly good dining options and complimentary child care while dining at their table service restaurants this can be a great option especially for those who hit the parks hard and want square lodging within a Disney location. But changes to the award categorization since Marriott acquired SPG make this a better booking with cash.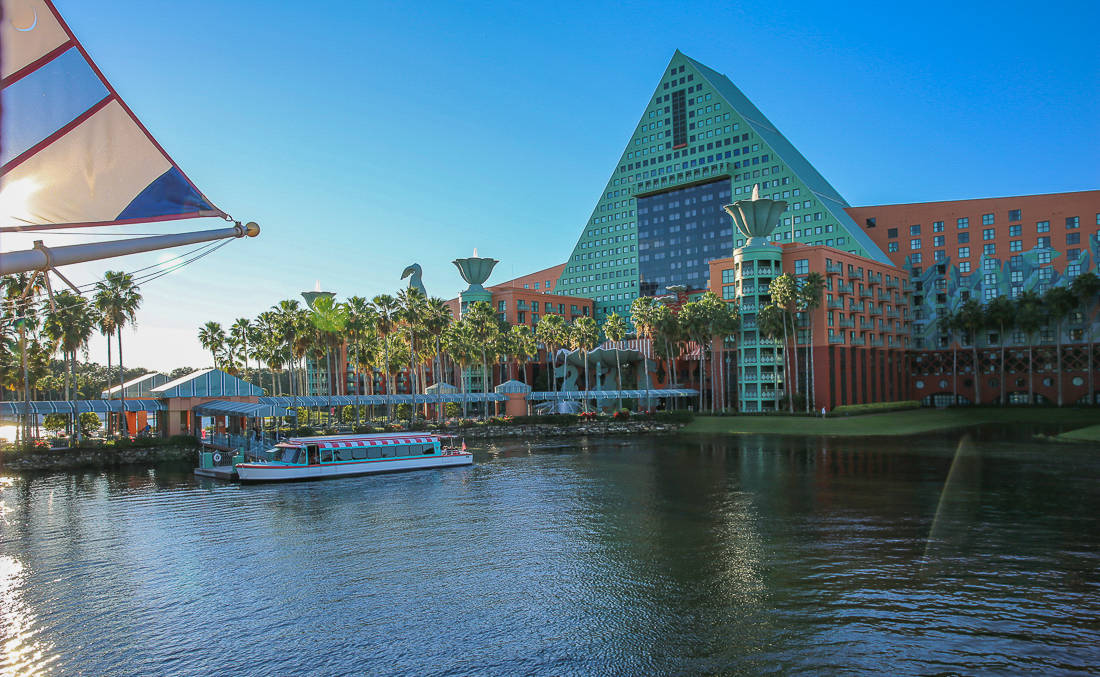 Note: In 2019 Marriott Bonvoy Category properties will adopt a peak/off-peak model. Category 6 properties will be 60,000 or 40,000 points depending on the time of year.
Read our full review of the Swan and Dolphin resorts.
The Best Hilton Hotels near Disney World
Waldorf Astoria Orlando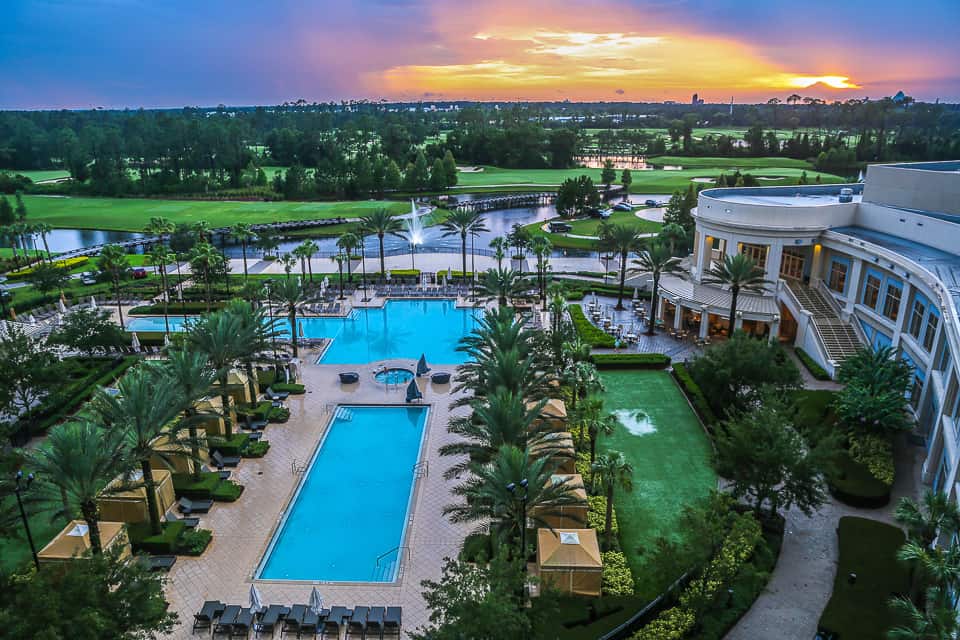 The Waldorf Astoria Orlando is the most luxurious Hilton near Disney World. It's much closer to Walt Disney World than the Ritz-Carlton and part of the Hilton Honors loyalty program. I consider it the 3rd nicest non-Disney hotel in Orlando.
It has a bit of a convention feel though the grounds are nice and there are some compelling restaurants and a kids' club that opens on weekend evenings. Like the Ritz, it benefits from an adjacent sister property with a lazy river — The Hilton Bonnet Creek.
Entry level rooms can be booked with 80,000 Hilton Honors points per night when Standard Room Rewards are available. Like at with the Marriott Bonvoy program, the 5th night is free for Hilton Honors when booking an award as you have Silver status or better.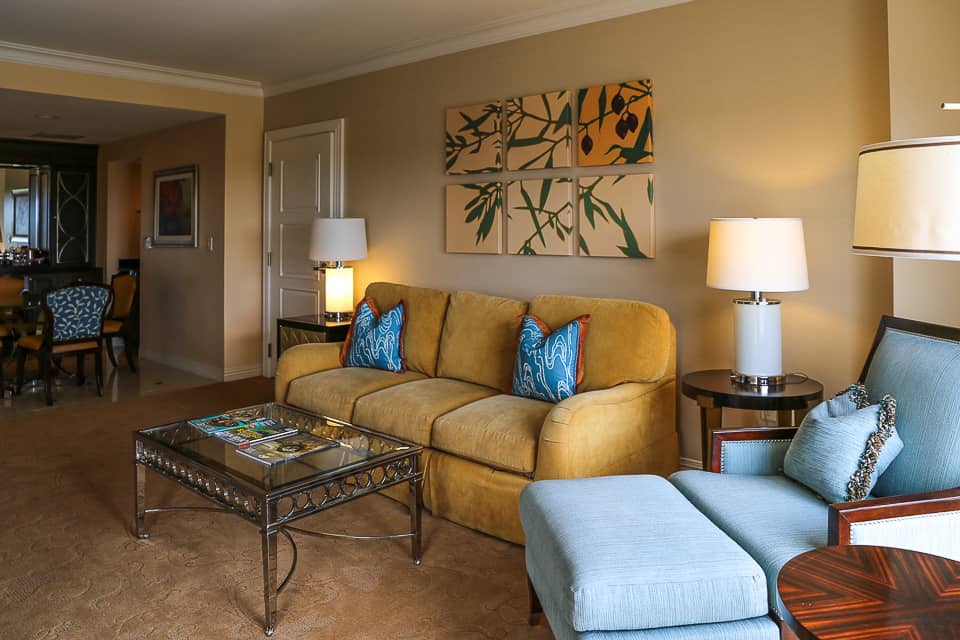 I value Hilton Honors points at roughly 0.5 cents apiece due to their ease of acquisition and the inflated nature of their award chart. They recently adopted a mostly sliding scale for point redemption, so it's difficult to get outsized value out of their points.
Better rooms including suites are available to book with points, priced on a sliding scale.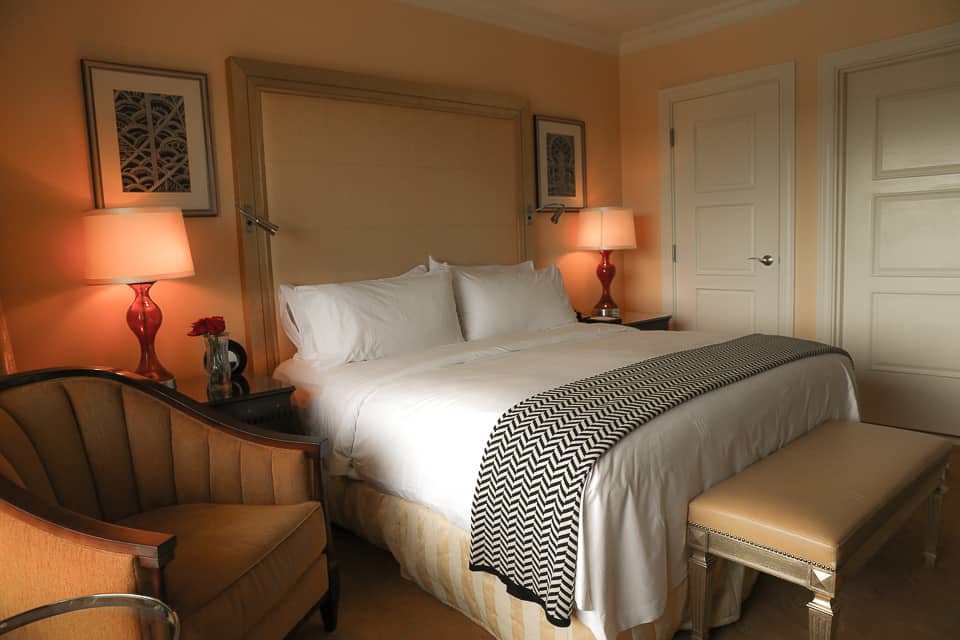 One trick for those with Hilton Diamond status is to leverage the little-known Diamond Force technique to shake loose standard award space. But beware: I did this last year, and the hotel put me in— what seemed to be— the worst room in the hotel.
Hilton points are best earned through signing up for their many co-branded AmEx cards. There are a several variations with generous signup bonuses.
Bottom line:
First, check rates at the Waldorf Astoria for your travel dates to determine a stay's cost and a redemption value.
Resort fee: $35
Parking: $35 valet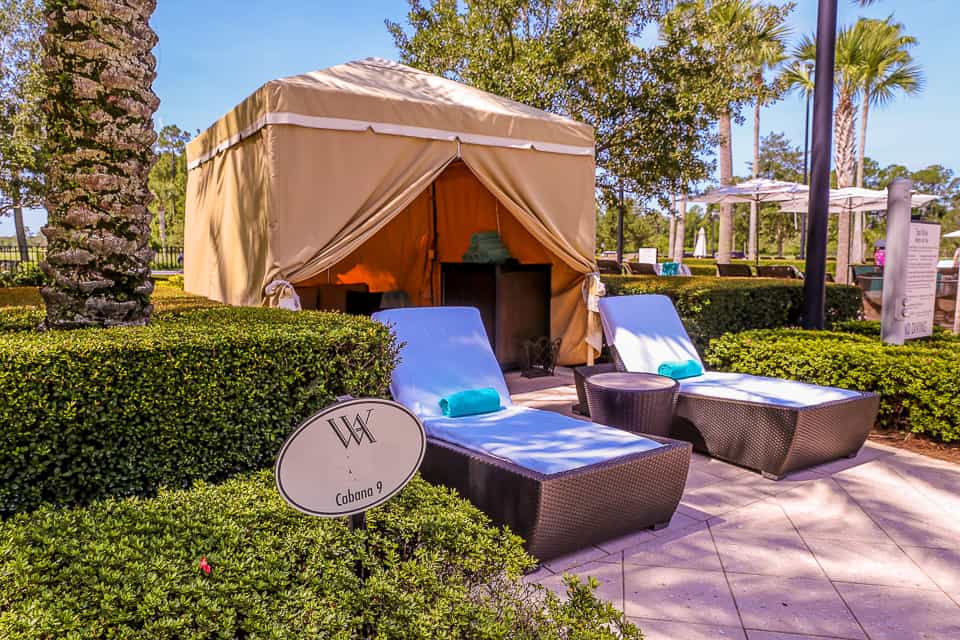 This property has some luxury touches and is very close to the parks. When rates are above $400 per night and there is standard award availability of 80,000 this can be a good redemption.
In a positive, recent change, continental breakfast is now complimentary at Waldorf Astoria properties for Hilton elites with Gold status or better. And it's not too difficult to attain Hilton Gold status or better by carrying a co-branded Hilton credit card or AmEx Platinum card.
Read our full review of the Waldorf Astoria Orlando.
Hilton Bonnet Creek
This is the Waldorf Astoria's sister property and is the best Hilton Disney World vacationers should book. The two hotels share amenities so you get both the pool activities and lazy river at the Hilton and the kids club at the Waldorf Astoria.
There are two other Hiltons in Disney Springs and one on International Drive, but none are as well rated as this Bonnet Creek location.
Award nights start at 43,000 Hilton Honors points per night. I value Hilton Honors points at a half cent a piece so if you find a situation where you get that or more it's a fine redemption.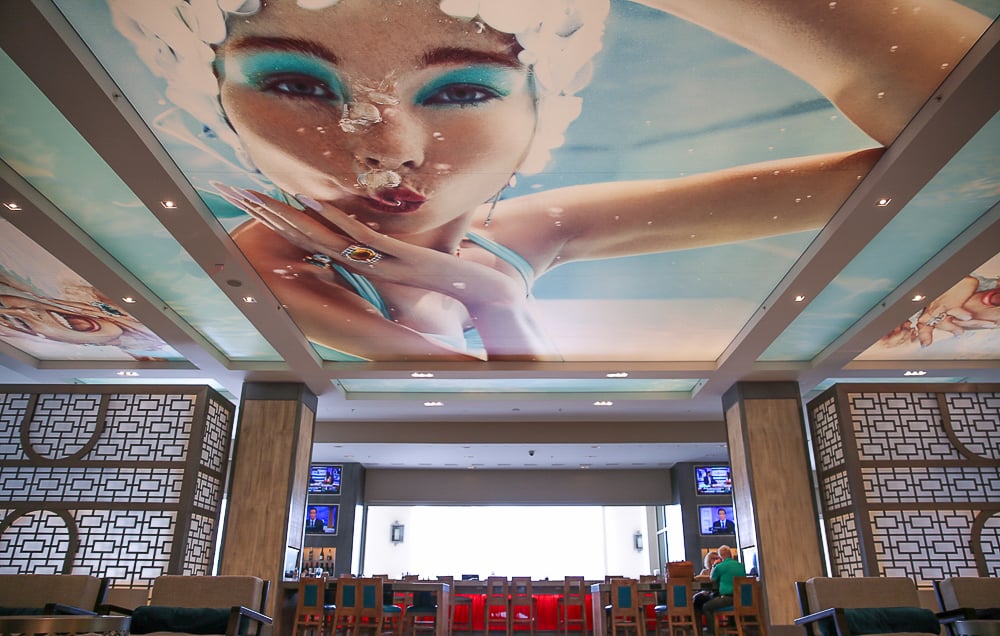 Hilton Gold elites and higher get free continental breakfast which can be upgraded for a nominal fee.
Bottom line:
First, check rates at the Hilton Bonnet Creek for your travel dates to determine a stay's cost and a redemption value.
Resort fee: $35
Parking: $35 valet/$27 self
This can be a pretty good all around option, but check rates to see whether it makes sense to use points.
The Best Hyatt Disney World Option
Hyatt Regency Grand Cypress
Hyatt's award chart has 7 categories ranging from 5,000 – 30,000 points per night. The Grand Cypress is a Category 4 and is therefore 15,000 points per night.
Guests can access a serviceable Regency Club lounge in conjunction with a room booked for 21,000 points per night.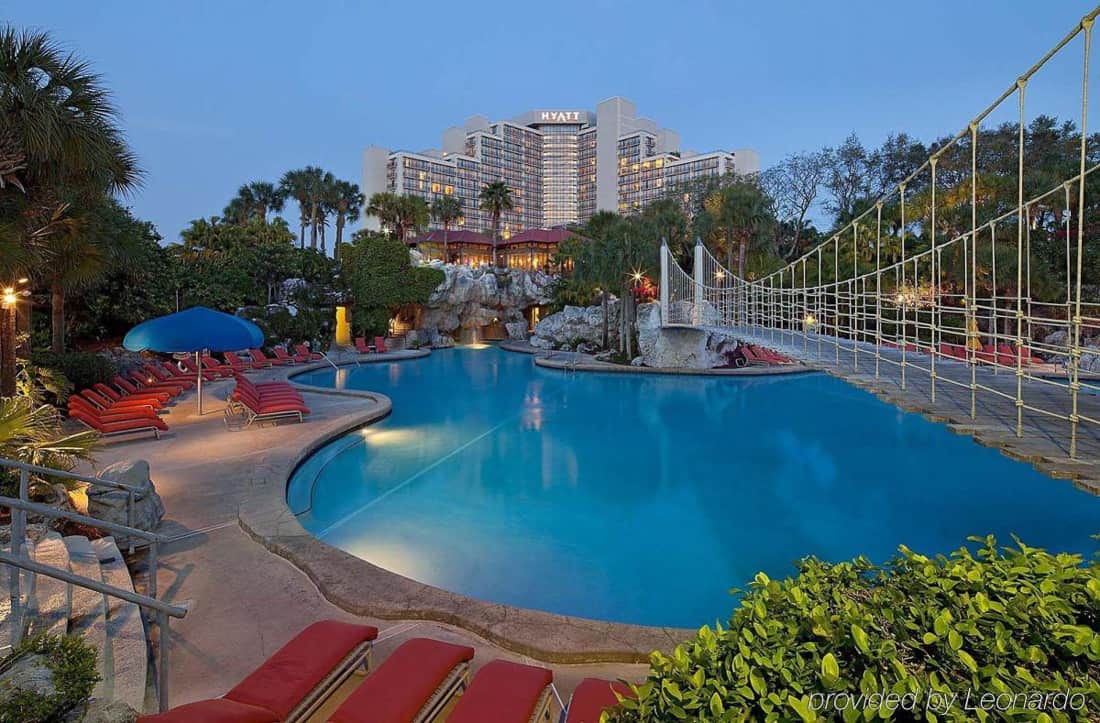 The Chase Hyatt credit card gets a free night at a Category 1-4 hotel each year. Since this property is a Category 4 the certificate offers value when rates are high.
If there's award availability in their Executive Suites it can be yours for 24,000 points per night (but you have to call to book it). Similarly you can book a Premium Suite (which could get you the 1,000+ square foot VIP Suite or Bi-level suite) for 30,000 points per night.
Hyatt points can be earned through their co-branded Chase credit card. Hyatt is also a 1:1 transfer partner of Chase Ultimate Rewards.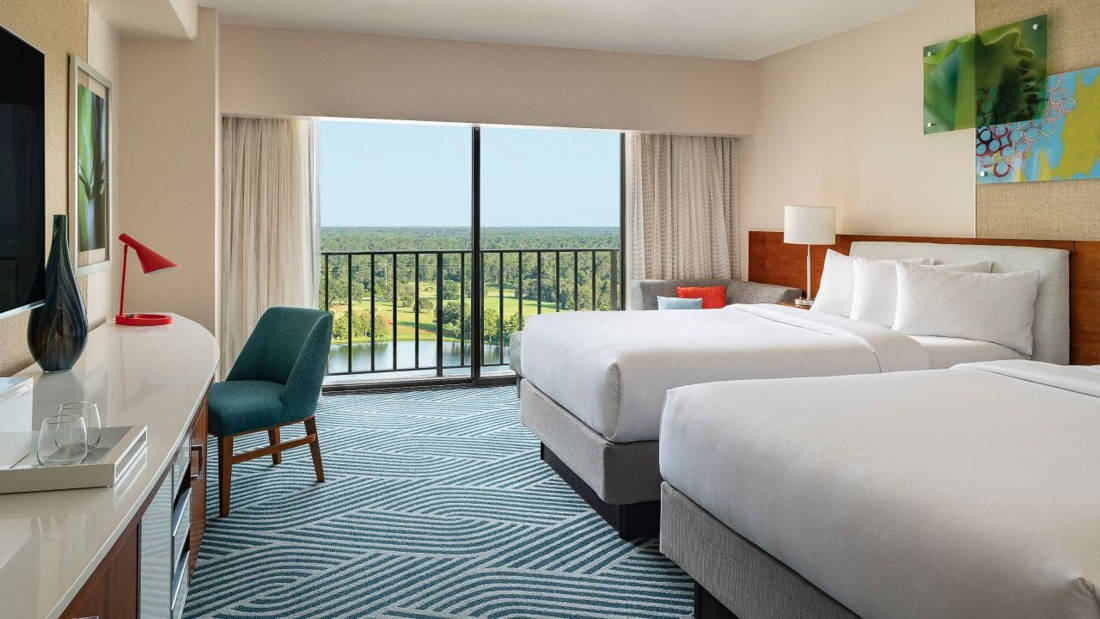 Bottom line:
First, check rates at the Hyatt Regency Grand Cypress for your travel dates to determine a stay's cost and a redemption value.
Resort fee: $30 per night (waived for award stays)
Parking: $29 valet/$20 self
Depending on award availability it can offer good value. Fans of the hotel love the many onsite activities, but it's not a truly luxurious option.
Disney World Hotel Deals
Although Disney itself doesn't have a loyalty program, you can still use bank points for stays at their hotels. Bank points are points tied to a bank's proprietary credit card rewards program rather than to a hotel chain. So these techniques can work at most hotels in and around Walt Disney World.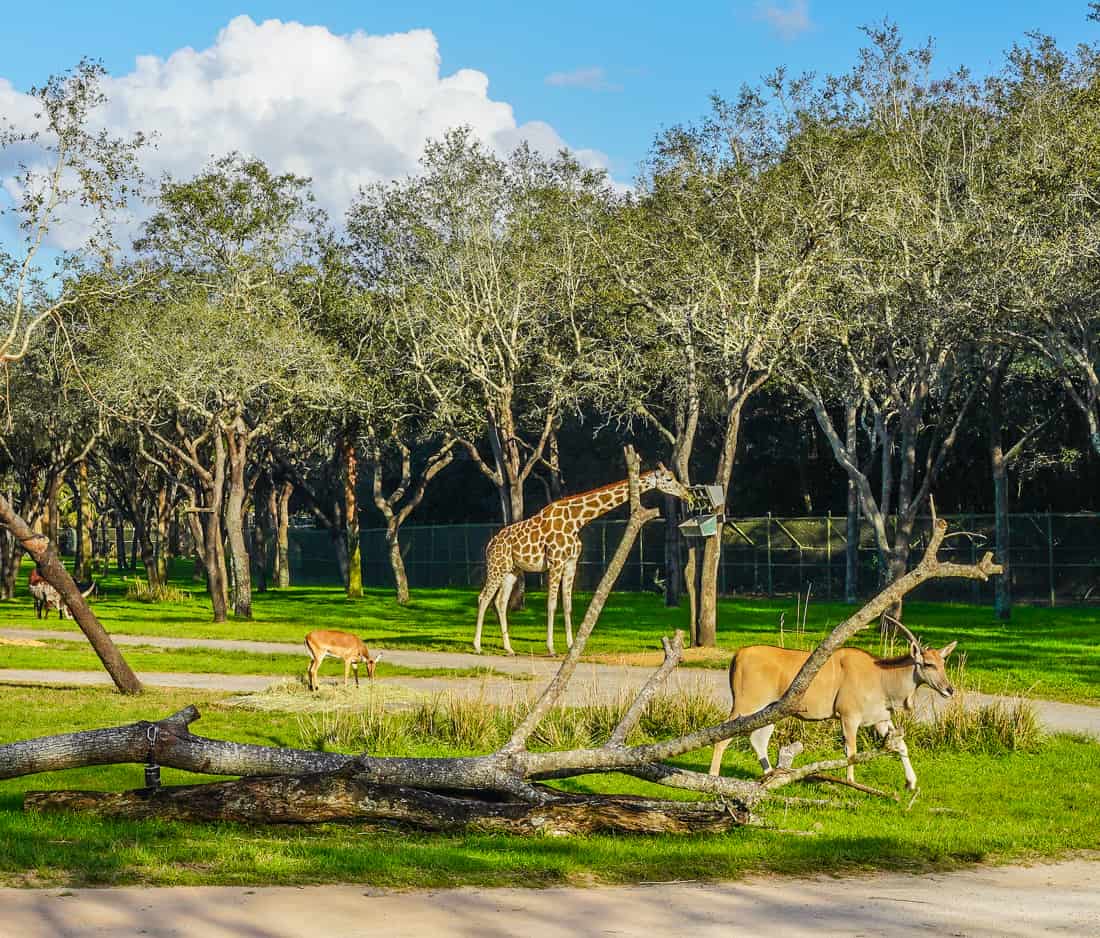 Cardholders can use Citi ThankYou Points to book Disney hotels. If you don't see what you want in the ThankYou portal, contact the Cruises & Tours desk. Really, even if you don't want to take a cruise or a tour. They can help you use your ThankYou Points to book all things Disney including Park tickets. And if you have the ThankYou Premier card you'll get 1.25 cents per point of value per ThankYou point.
Sadly, Chase Ultimate Rewards cannot count towards Disney resorts any more.
Points earned through cards like the CapitalOne Venture and Barclays Arrival+ allow you to "erase" travel charges, including Disney hotels. By charging all of your Disney vacation to your room you'll be able to erase the purchase with these points.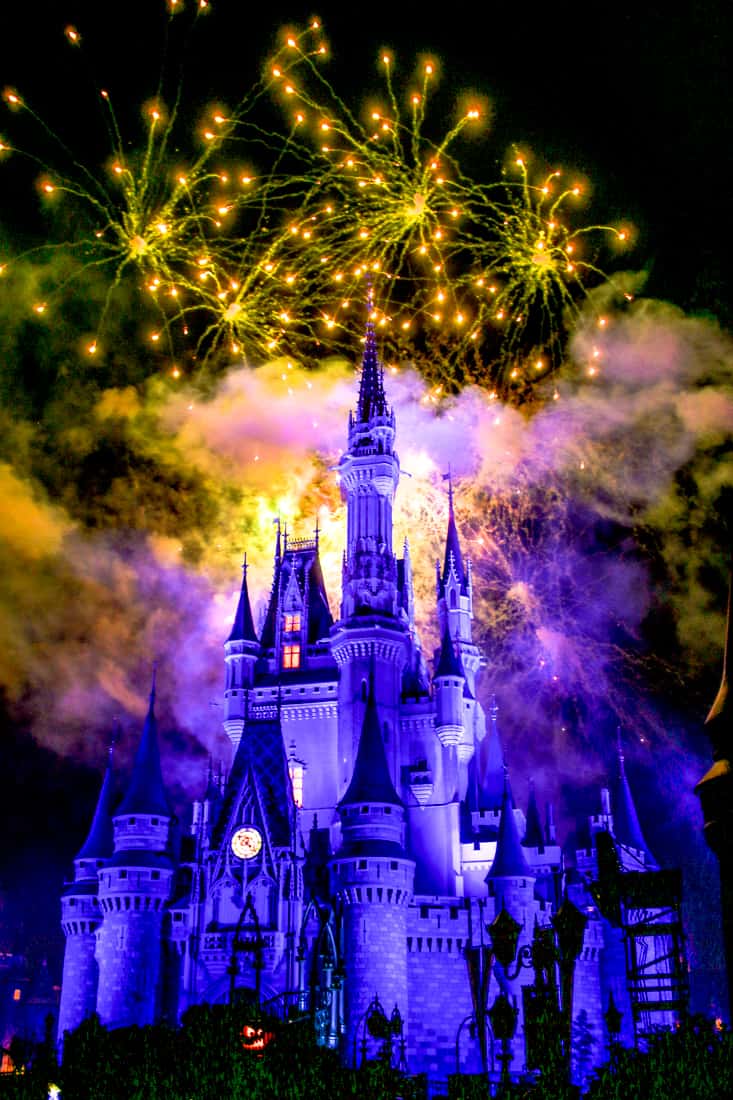 Bad Deal: The Chase Disney Credit Card
You may have seen offers for the Chase Disney credit card with a $250 signup bonus and perks for cardmembers. While you'd think it would make sense for a Disney enthusiast to carry a Disney credit card, the reality is there are better cards out there.
This is true in terms of the card's signup bonus, the rewards for spending, and the perks themselves. Cash signup bonuses are common for credit cards. The Chase Disney credit card earns just 1% back in spending – far below more common 2%. It would take $500,000 of spending to reach $5,000 to cover a very basic Disney vacation.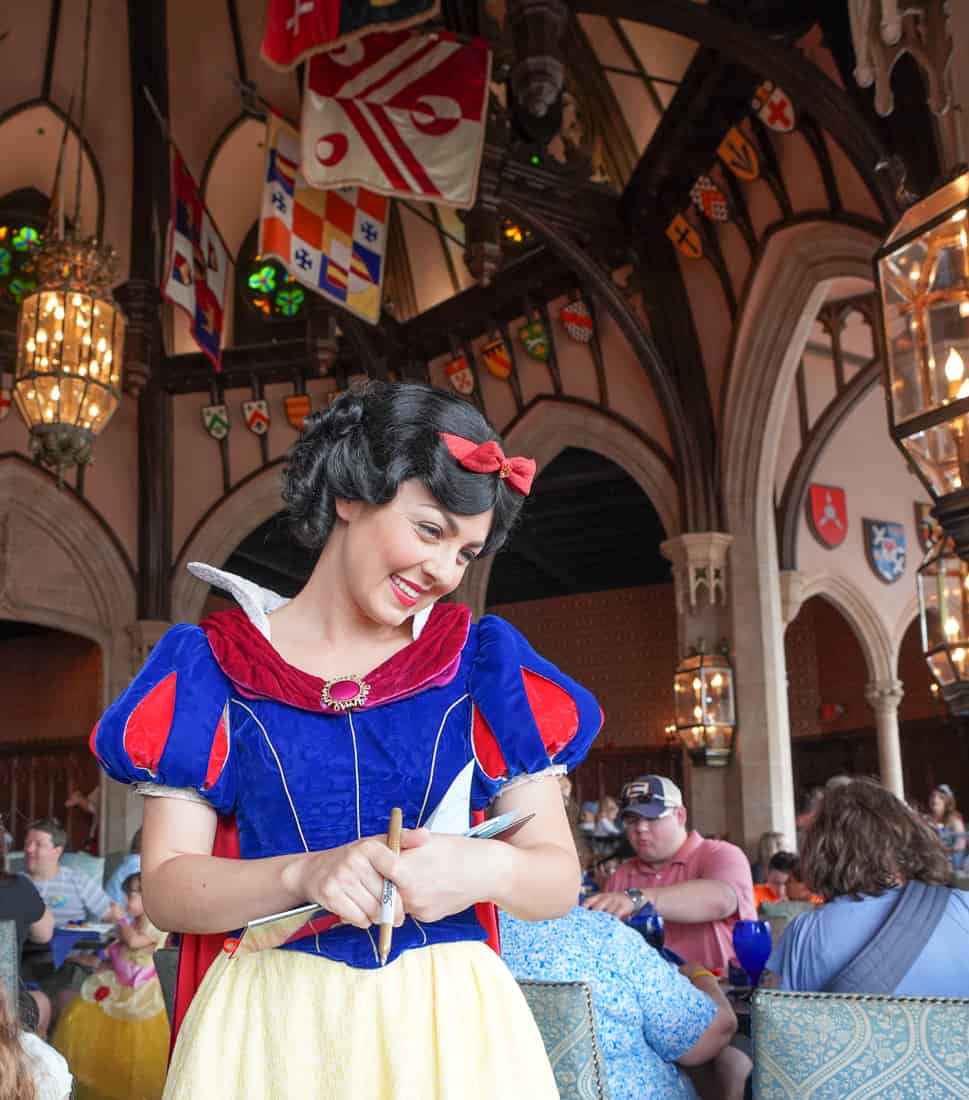 The Disney perks available on the Disney Chase Visa don't come without an annual fee. The exclusive character meet and greets at Epcot and Hollywood Studios are a nice touch. The dining discounts at certain restaurants can add up to something. Still, look elsewhere for more rewarding credit cards.
We discuss this "co-branded credit card paradox" on our Milenomics podcast at the 8:30 mark.
Good Deal: Rent Disney Vacation Club Points
Though this isn't free, the best way to save money at a Disney Resort when you cannot book on bank points is renting Disney vacation points from Disney Vacation Club owners.
While some do this directly through friends of friends or by connecting through Disney fan forums, we recommend using David's Disney point rental service. The service offers an intermediary role that protects both renter and owner to ensure the booking is made and payments are complete.
Renting Disney Vacation Club Points Basics
Here's everything you need to know about renting Disney vacation points through David's to get started. You can rent any Disney World Vacation club property (as well as Aulani, the Grand Californian at Disneyland, and the Vero Beach property) provided that they can match you with an owner.
The site has a calculator that shows the point and cash value based on your travel dates at all of the Disney Vacation Club properties. Using points offers a considerable discount.
Seriously, check out your stay for yourself on David's vs. on the Disney site as a hotel reservation. Try their points and cash calculator to see.
The process to book needs hand-holding the first time. Guests fill out a form with their top three or four resort choices and dates and make a refundable deposit to start the search process.
David's team begins seeing which owners and points match, and they respond with availability for your dates. At that point, guests can tell them to keep looking, choose something, or ask for a refund.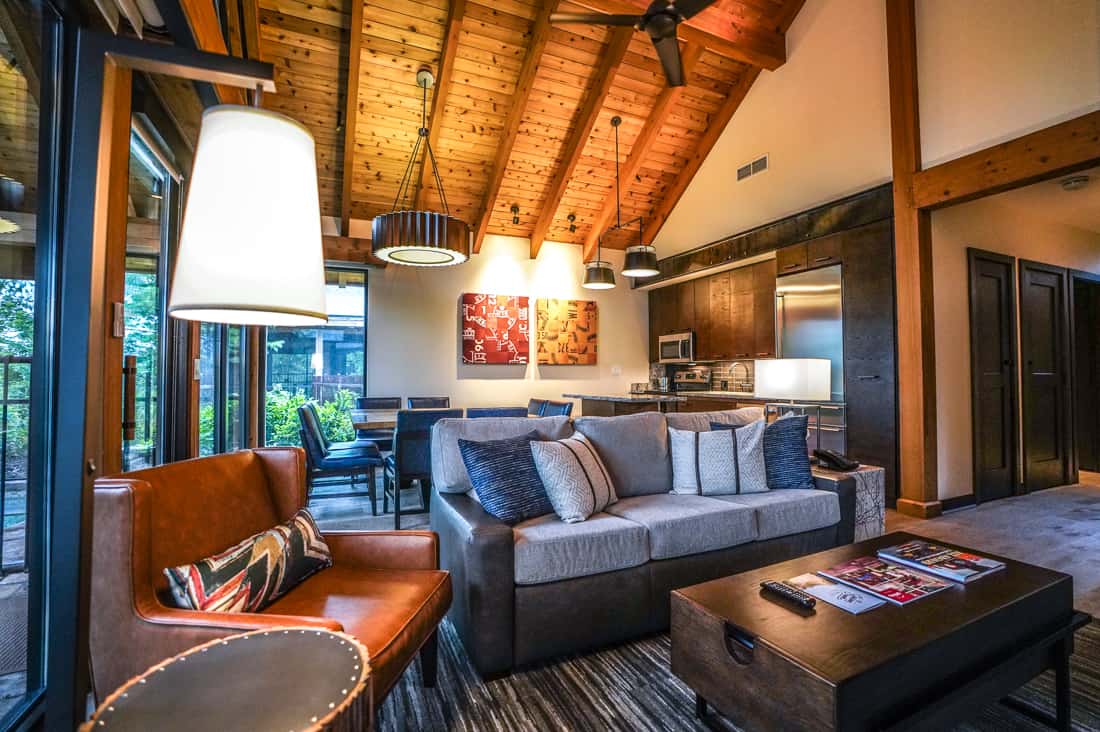 What to know about DVC reservations
Reservations made by Disney Vacation Club points through David's differ from hotel bookings. Unfortunately, they're nonrefundable and non-changeable, so the inflexibility of Disney vacation point rental doesn't work for everyone. And the reservation will be treated like a DVC booking, meaning that the resorts will not provide daily mouse-keeping since it isn't logged as a hotel reservation. You can pay for it additionally, however, once on site.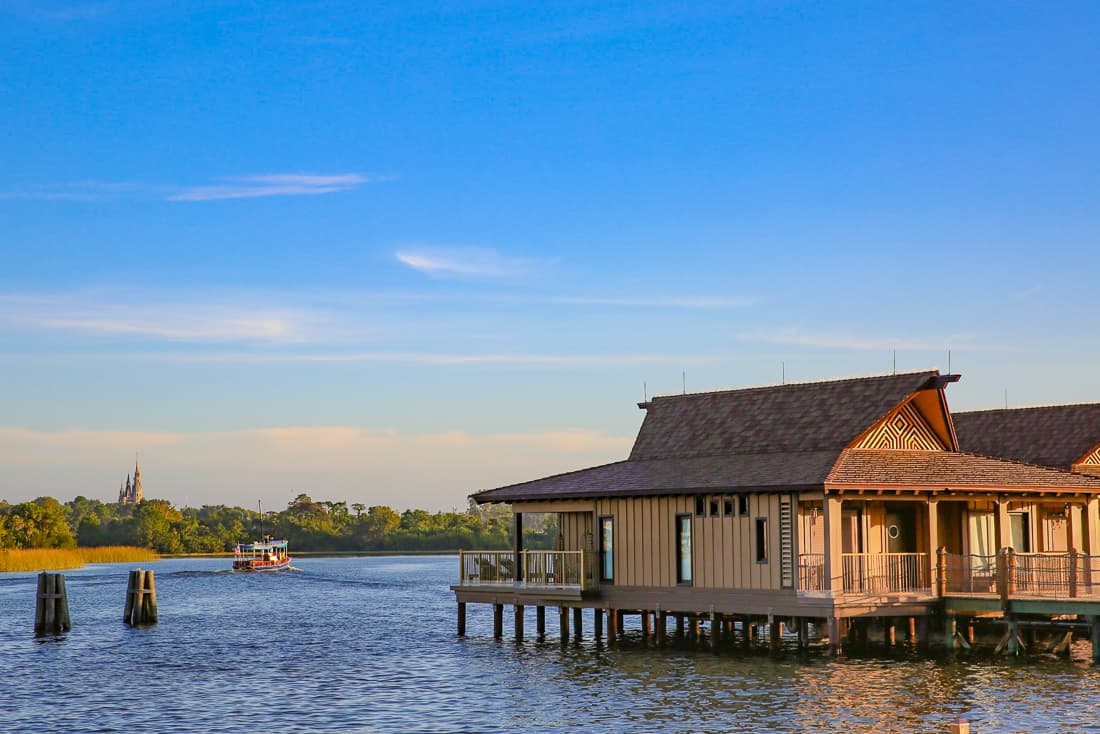 These reservations can still book the Magical Express as well as the Disney Dining Plan. Savings booking this way varies between 40-60%, so it is significant on longer stays.
Start your search at David's.
Read the full reviews of our favorite DVC properties:
Find the Savings that Work For You
There's no doubt about it: Disney World lodging can be expensive, especially at the top end. But hotel and bank points can be a useful way to get the price down out of the stratosphere. Especially at times when paid rates are high.
With these hotel savings strategies, you can add to your budget for more signature meals— even a VIP park tour.
Need helping planning the best Disney vacation for your money? Let us help!
Resort/parking fees listed below are as of Dec 31, 2017.