Despite Florida's number of new luxury hotels, The Four Seasons Surfside justified a buzz that broke through the noise and became the it hotel in South Florida.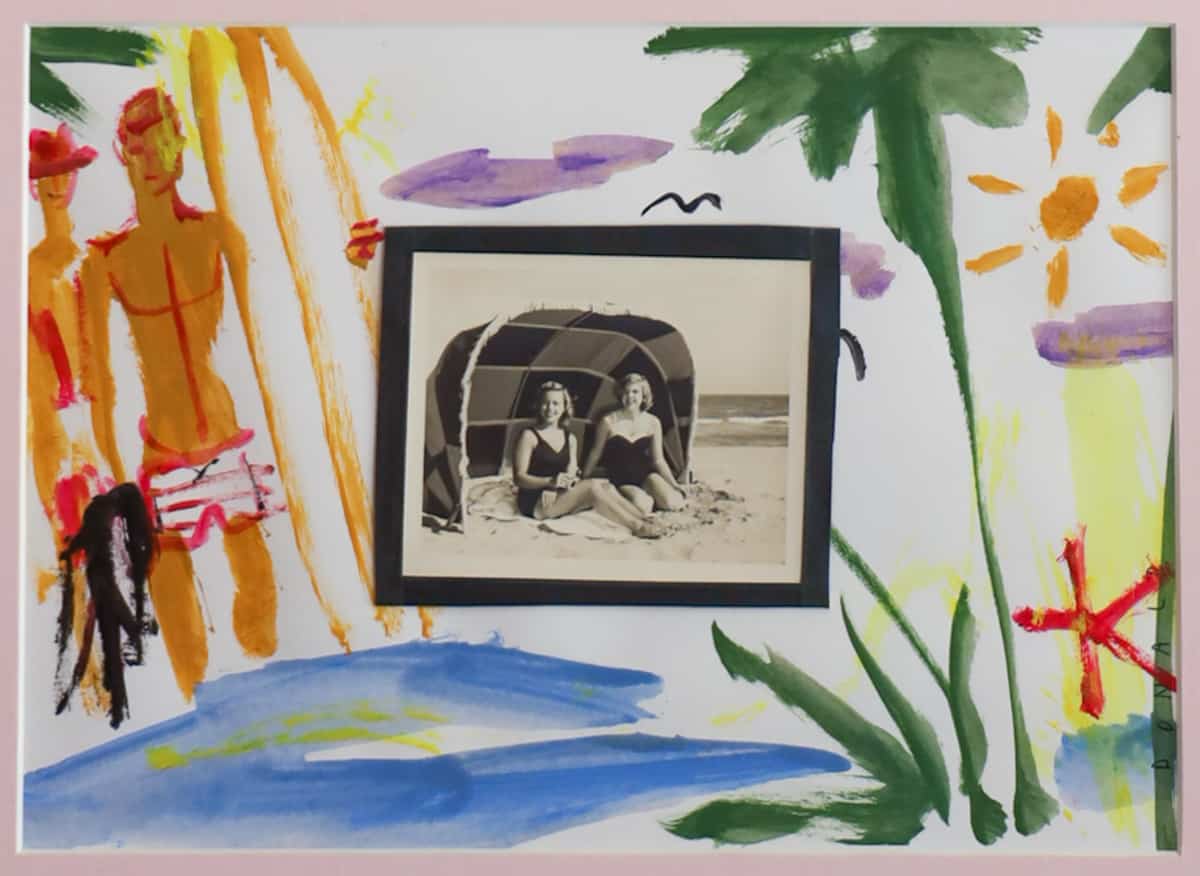 The Four Seasons Hotel at The Surf Club combines four elements to deliver a one-of-a-kind family vacation.
South Florida's best beachfront neighborhood for families
A historic 1930's club with the pedigree of Miami's most exclusive gatherings
The sun-drenched, cloud-like purity of architect Richard Meier's spaces
A Four Seasons guest experience in service and dining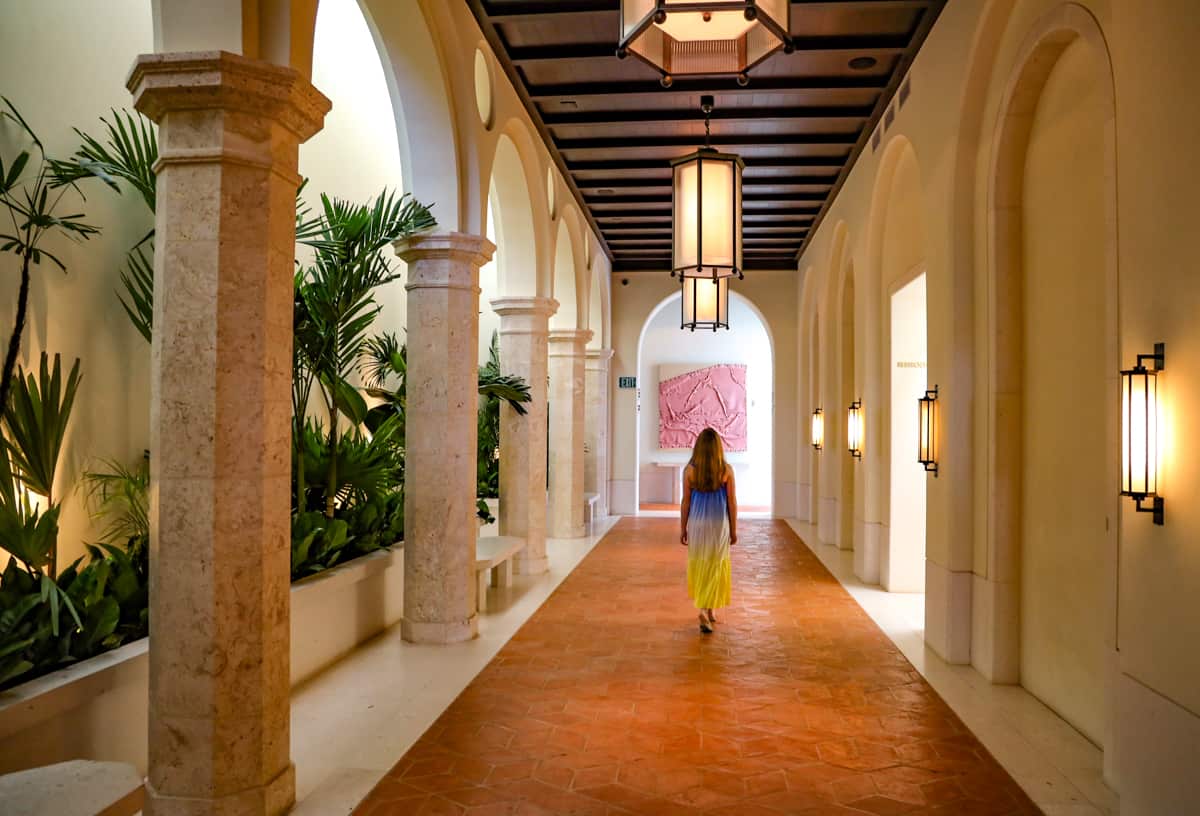 What and Where is Surfside, Florida?
For every stereotypical aspect of Miami Beach that makes it a less-than-ideal family destination, Surfside is the antidote.
Surfside, developed in the 1930's was, until recently, the last secret neighborhood at the northern tip of Miami Beach and south of Bal Harbour. The arrival of the Four Seasons Hotel has obviously put Surfside on the map again.
JOIN OUR LUXURY HOTELS & RESORTS FOR FAMILIES,
A FACEBOOK GROUP FOR SEEKING ADVICE AND INSPIRATION
FOR THE BEST LUXURY FAMILY BREAKS.
Surfside is nearly equidistant to both the Miami and Fort Lauderdale airports, giving families a choice of airlines and nonstop flights.
It's the ideal neighborhood for families. Harding Avenue is the main drag of Surfside, filled with mom and pop stores, restaurants, bakeries, and ice cream places. It is a safe neighborhood to stroll to appreciate many Art Deco and Miami Modern style apartment buildings that haven't been demolished for development.
The community center hosts a variety of events on the beach like First Fridays and Third Thursdays just steps from the hotel for those living in or visiting the community.
The History of The Surf Club
The Surf Club was a private club that served its first drinks to guests in 1930 on New Year's Eve. Developed by Harvey Firestone of the tire-making fortune, The Surf Club became a glamorous Prohibition-era haven for his friends like Carl Fischer and Irving Collins, Miami's key developers at that time.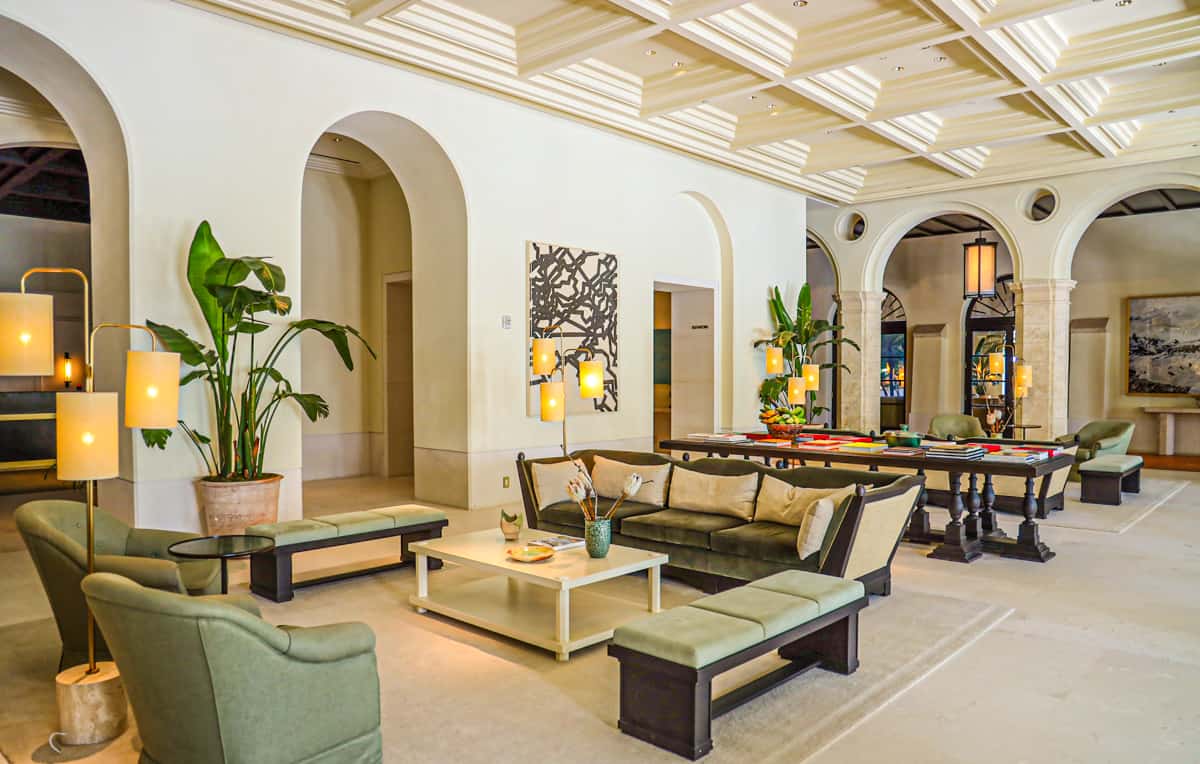 The guest lists of the Surf Club's soirées featured both the glamorous and famous including the Duke and Duchess of Windsor, Frank Sinatra, Elizabeth Taylor, and Noel Coward. The parties on its beach, in the pools, and in its grand halls defied prohibition while entertaining at a level worthy of Jay Gatsby's fictional excess.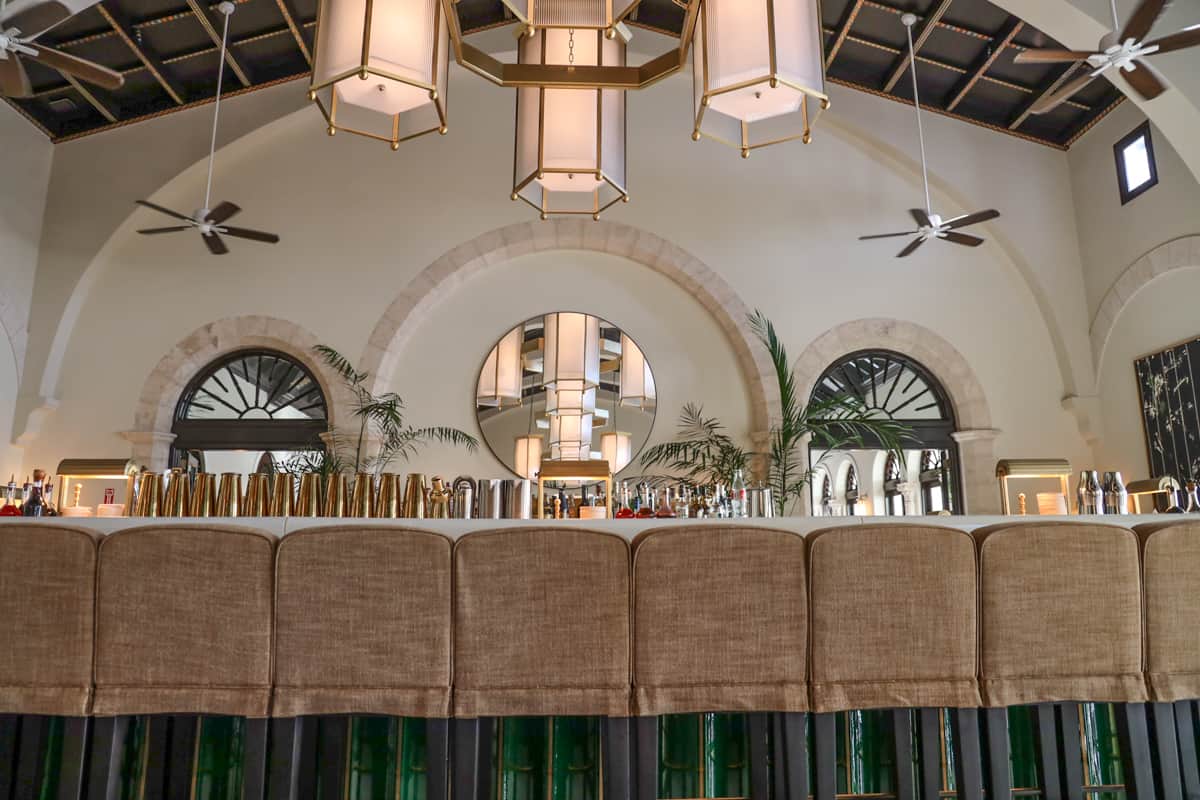 This historic structure remains at the heart of the Four Seasons Hotel at the Surf Club, with its lobby, restaurant, and lounge within. But a modern hotel and two residential towers by Richard Meier creates what is now the reinvented Surf Club. This includes the condominium residences and the hotel.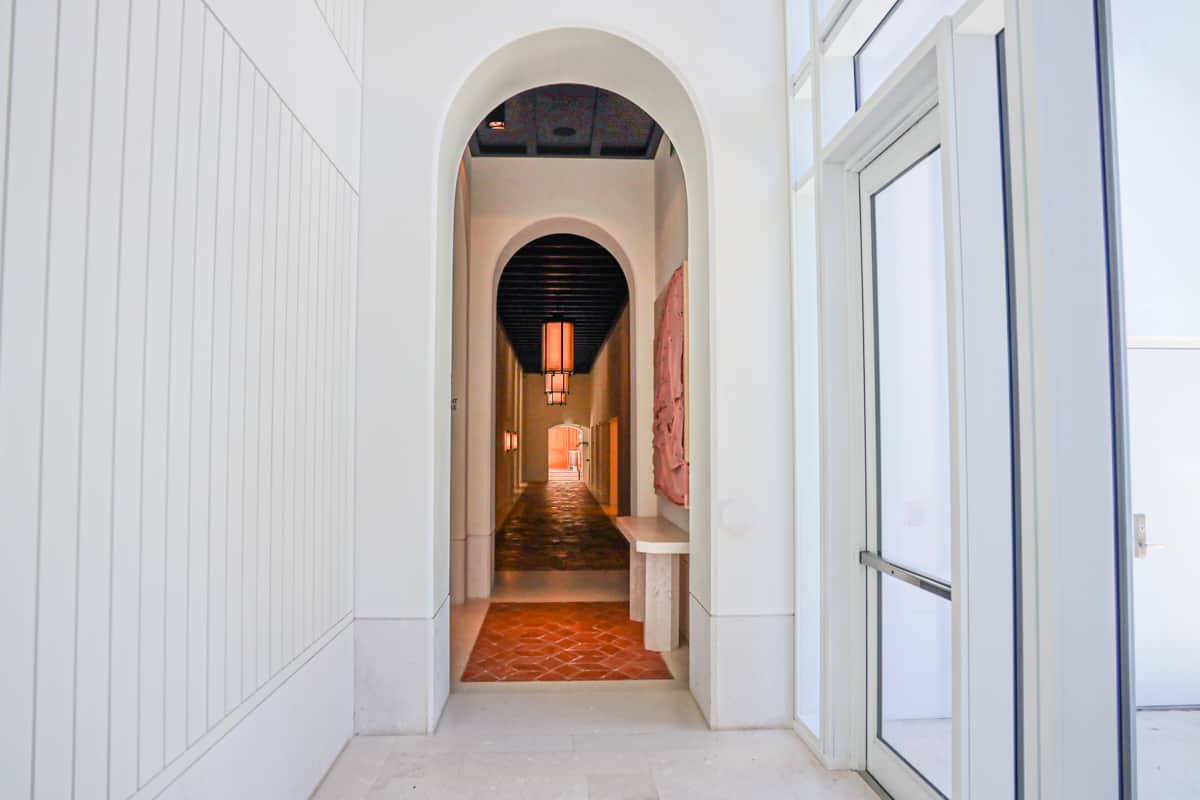 Architecturally curious hotel guests wandering the property celebrate the juxtaposition around them. The white, open, sun-drenched spaces that Meier is known for contrast the historic Spanish and Mediterranean-influenced enclave.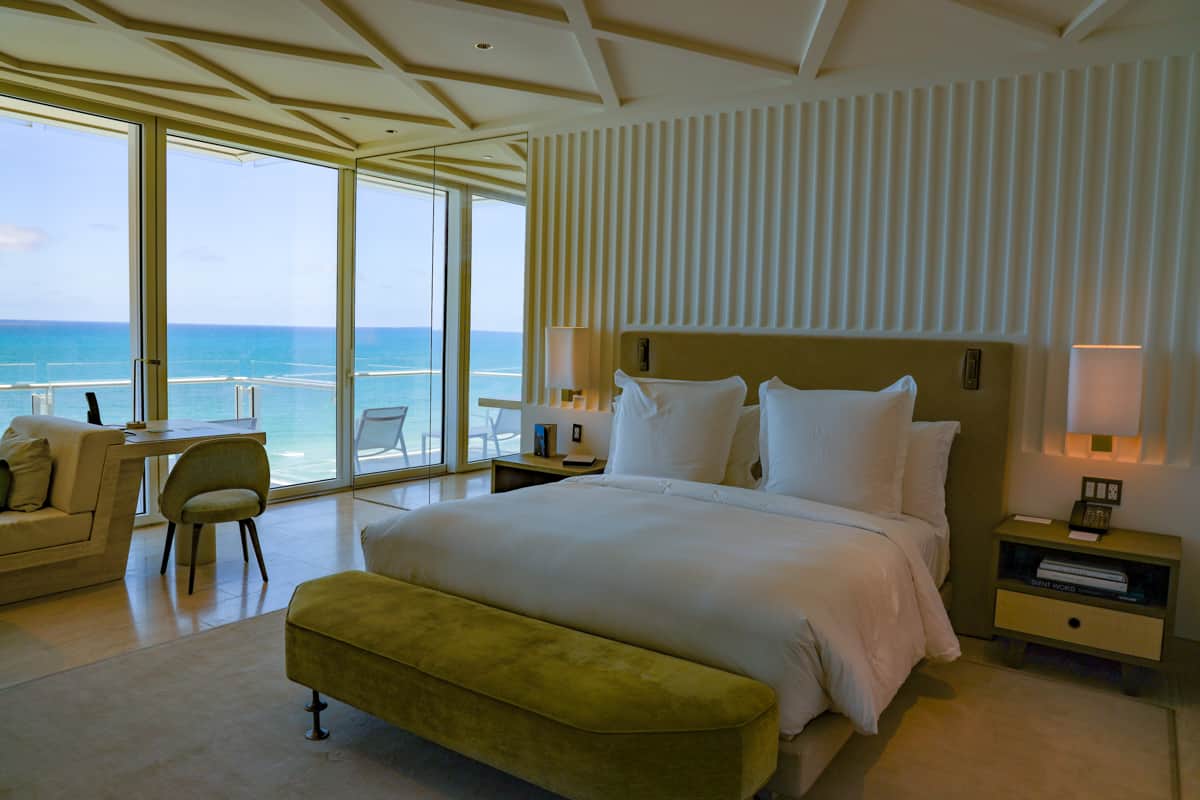 The Four Seasons Surfside Rooms
The Four Seasons Surfside has only 77 rooms and suites on property. This is a huge detail. It never feels crowded compared to its high-rise competitors in South Florida. During Florida's low season (from May through October) when most condominium residents are at their other homes, it feels like a private oasis.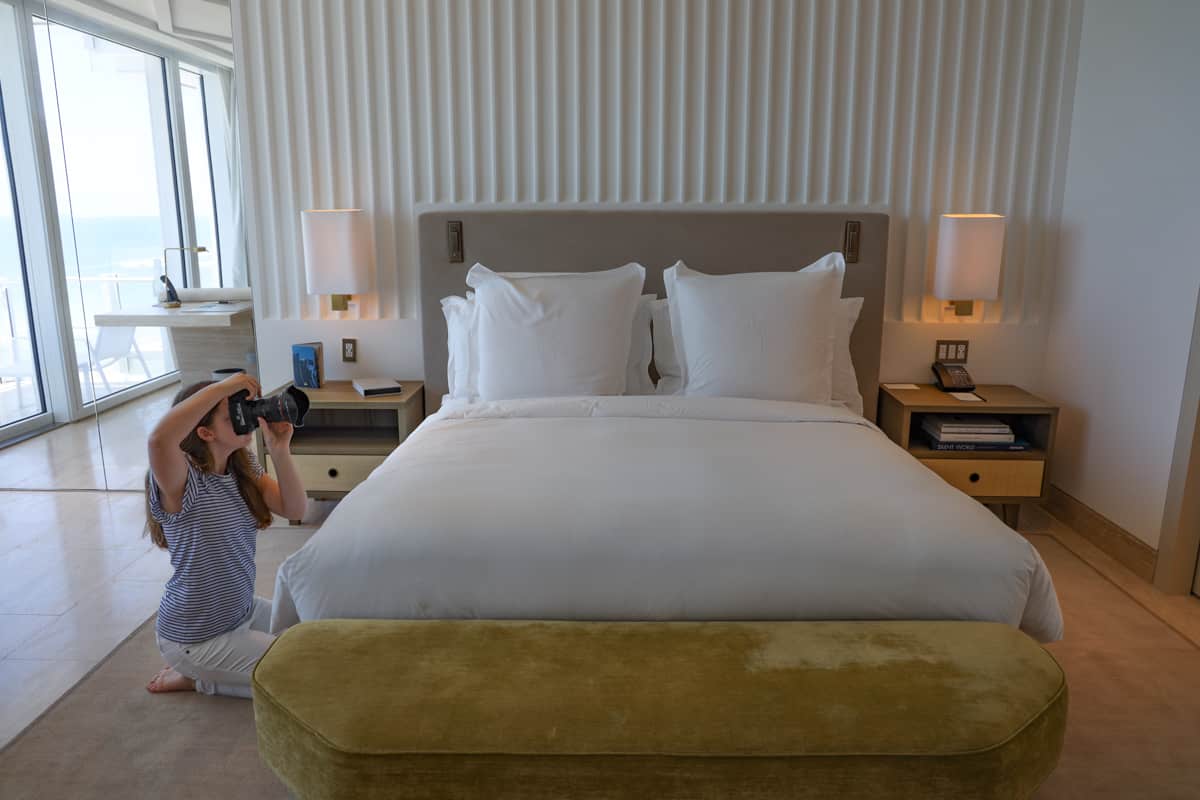 Most rooms have king beds and can accommodate one rollaway bed. Some of the oceanfront rooms have two double beds. Guests can request adjoining rooms to create a family suite.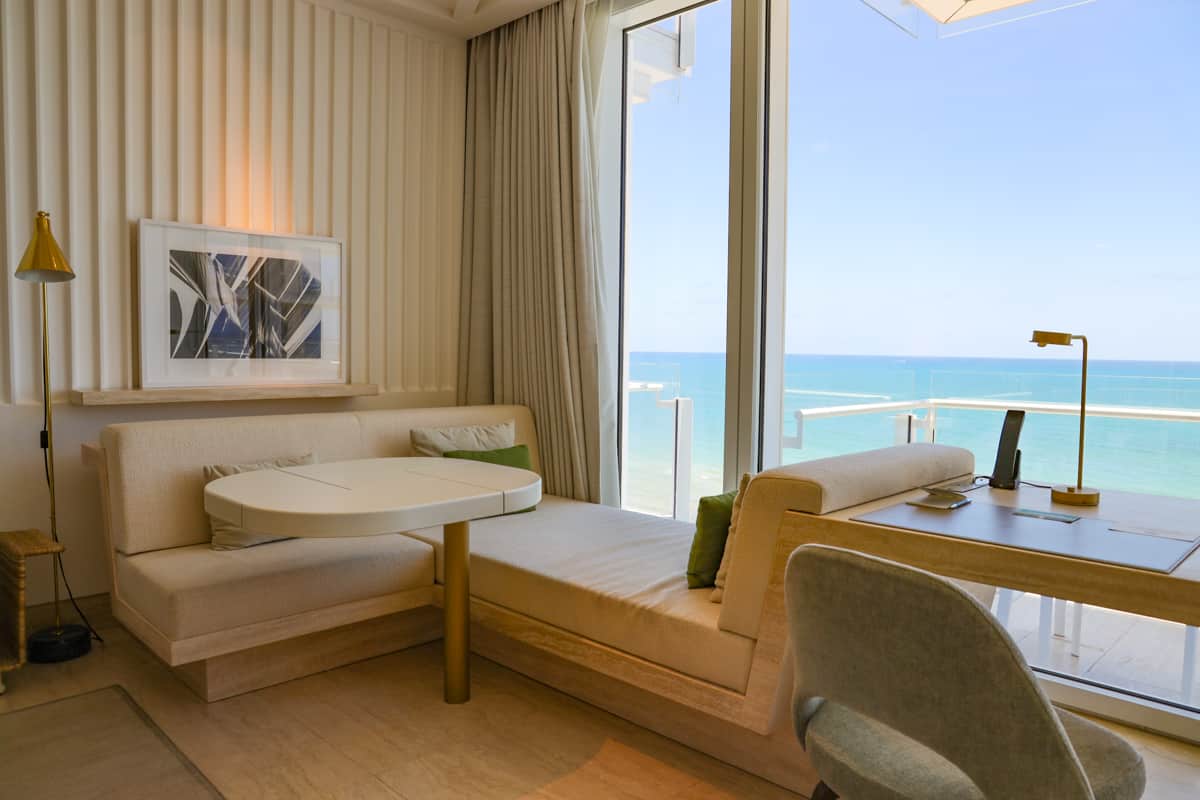 While I don't always really appreciate every new technological innovation in hotel rooms, the drapes on a sensor open as you enter your hotel room to reveal the blue ocean view, the show that you flew here to see.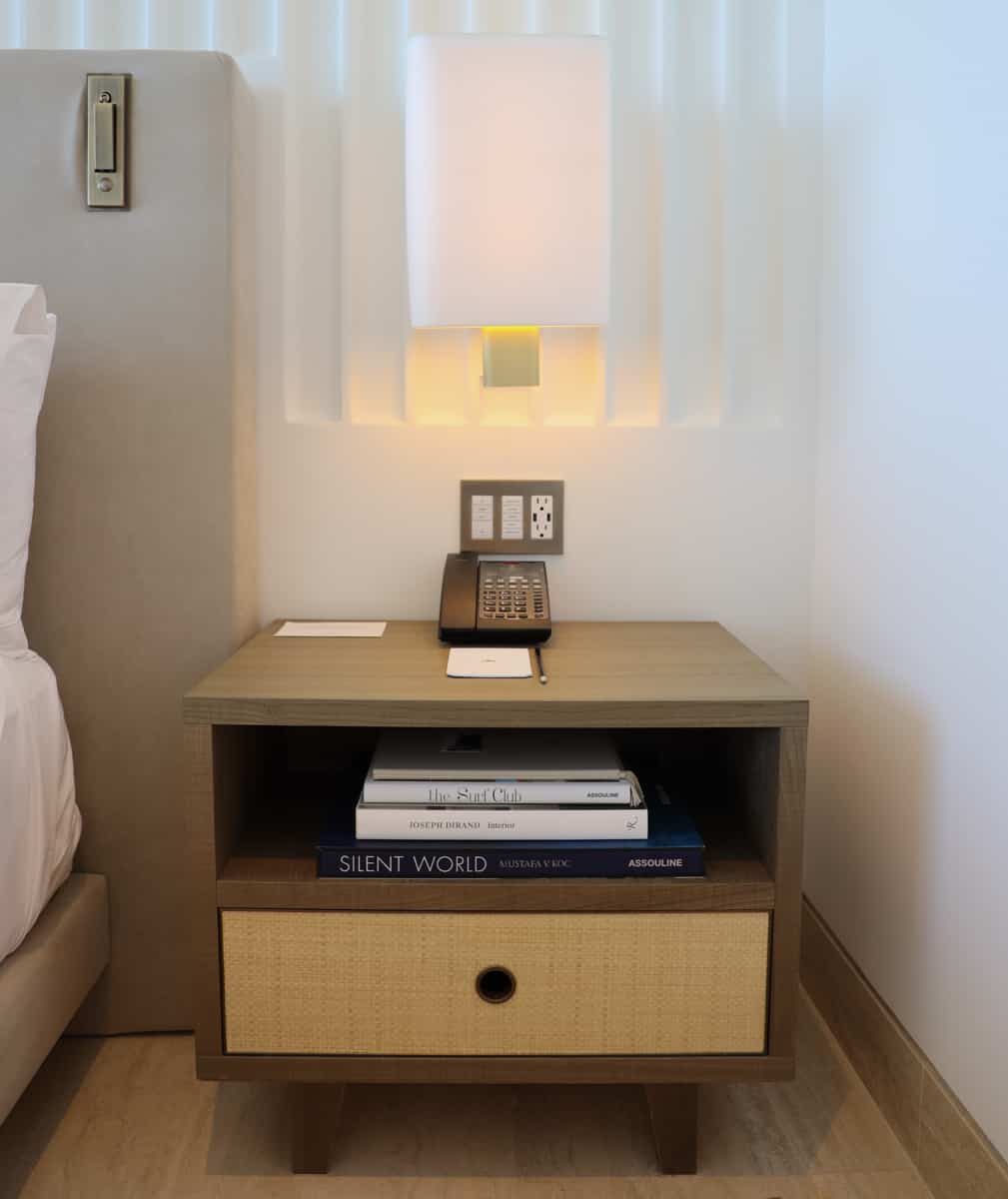 Rooms are minimalist in design featuring a clean, white canvas for the floor to ceiling views. Added organic wood and metal elements provide the only distractions. The marble bathrooms are impressive. It looks like the entire bathroom was chiseled from one giant marble block.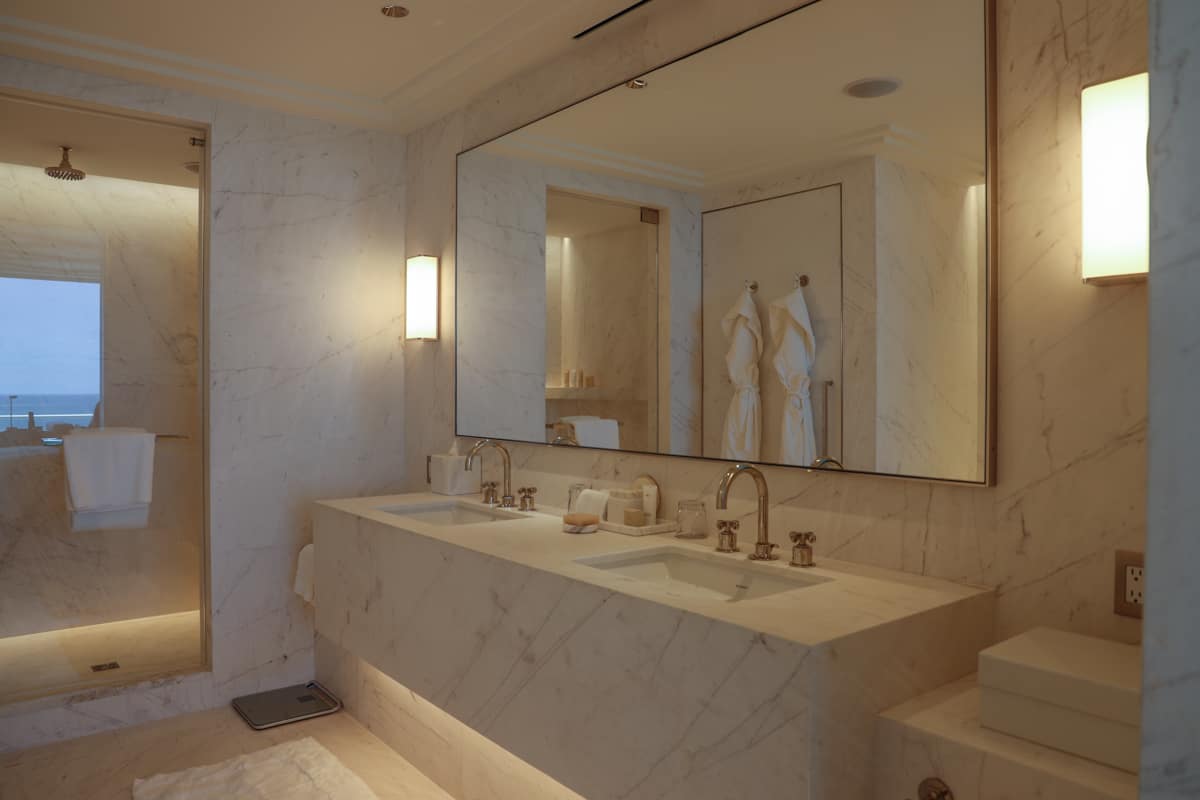 Four Seasons Surfside Restaurants
If the beachfront location and rooms weren't enough, the Surf Club restaurants are worth the journey. Because your domestic flight to Surfside was a magical flight to the Amalfi Coast at meal time.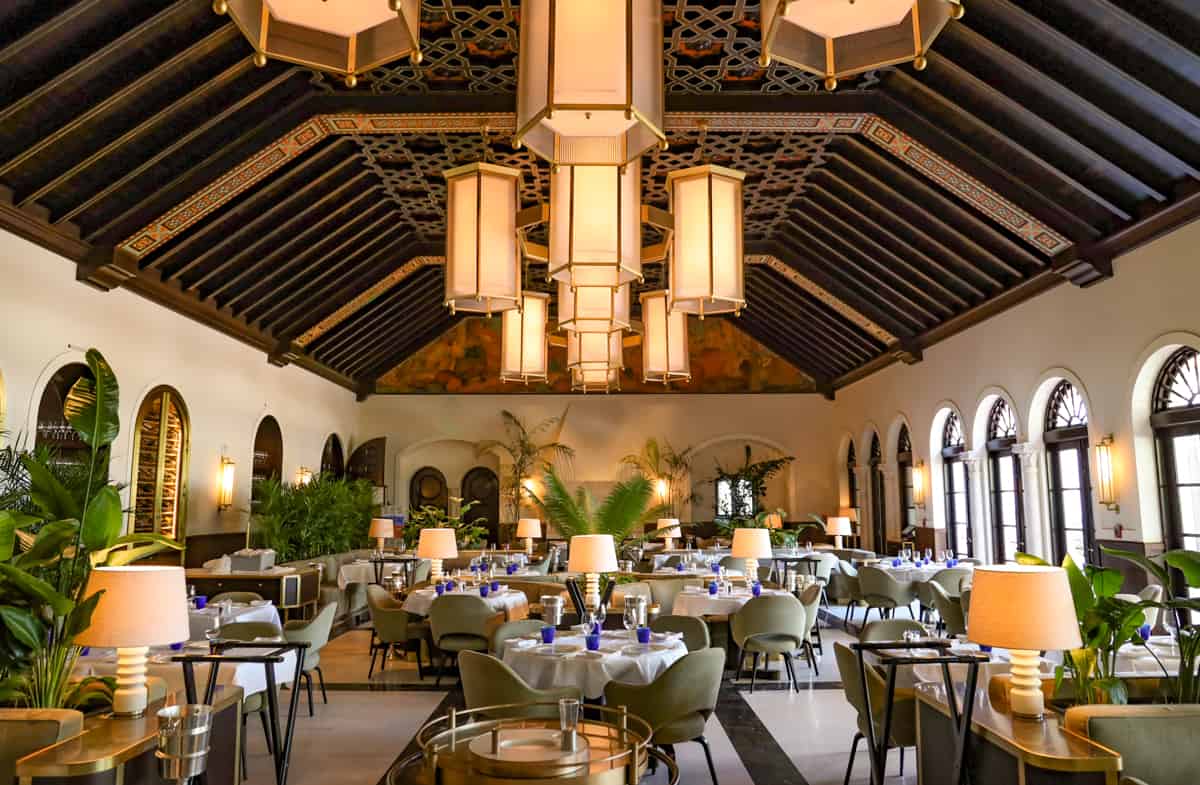 Le Sireneuse
Le Sireneuse is the signature Four Seasons Surfside restaurant and pays homage to the legendary Italian hotel in Positano.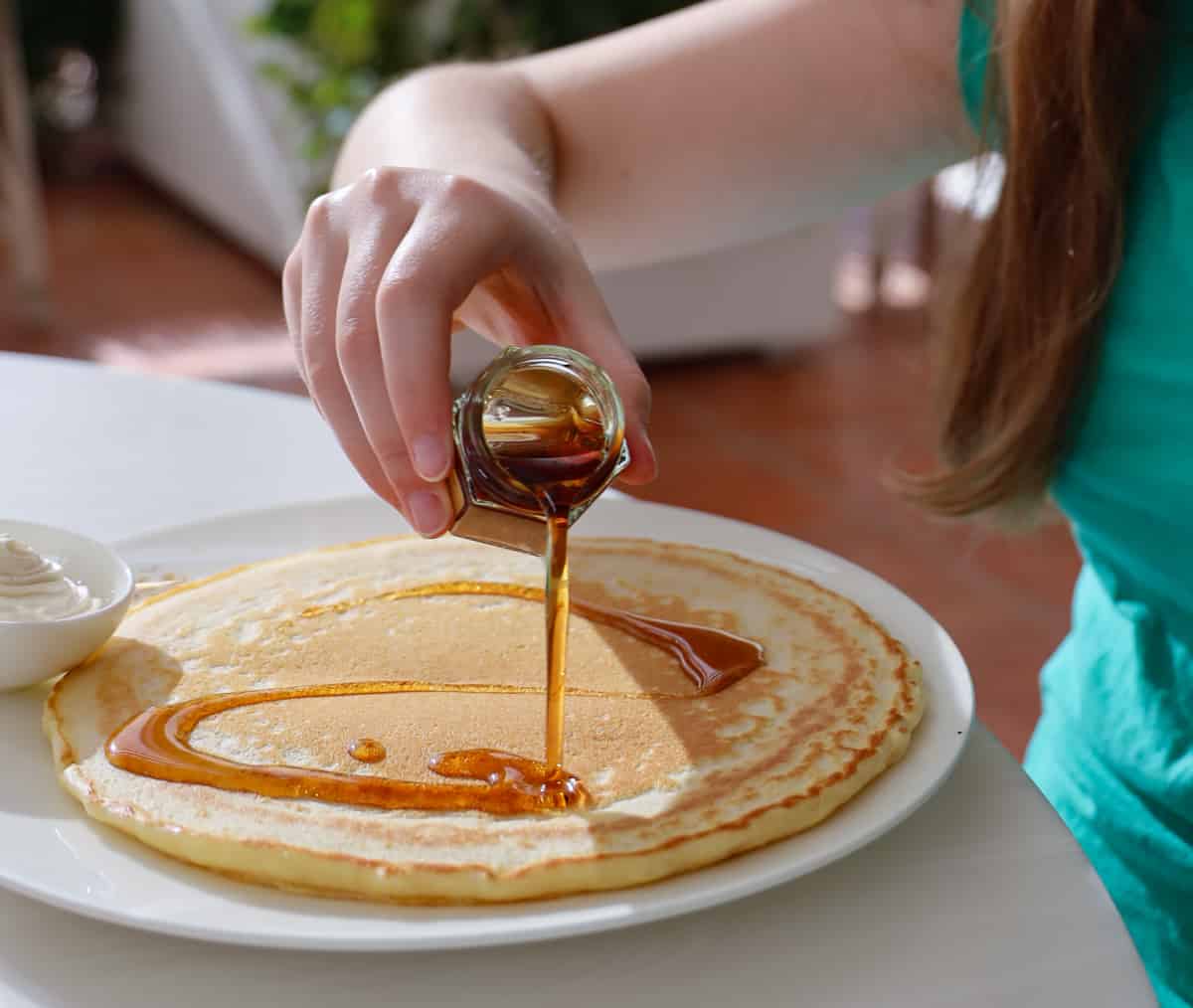 Guest enjoy breakfast on the covered patios. You can order off the menu or enjoy a large breakfast buffet with custom omelettes and pancakes.
But at brunch and lunch, things pick up. I've eaten my way around Southern Italy a few times. Mare at Le Sireneuse serves authentic Italian seafood like langoustine crudo seasoned with lemon zest (incredible!), but also outstanding Neapolitan pizza for the kids.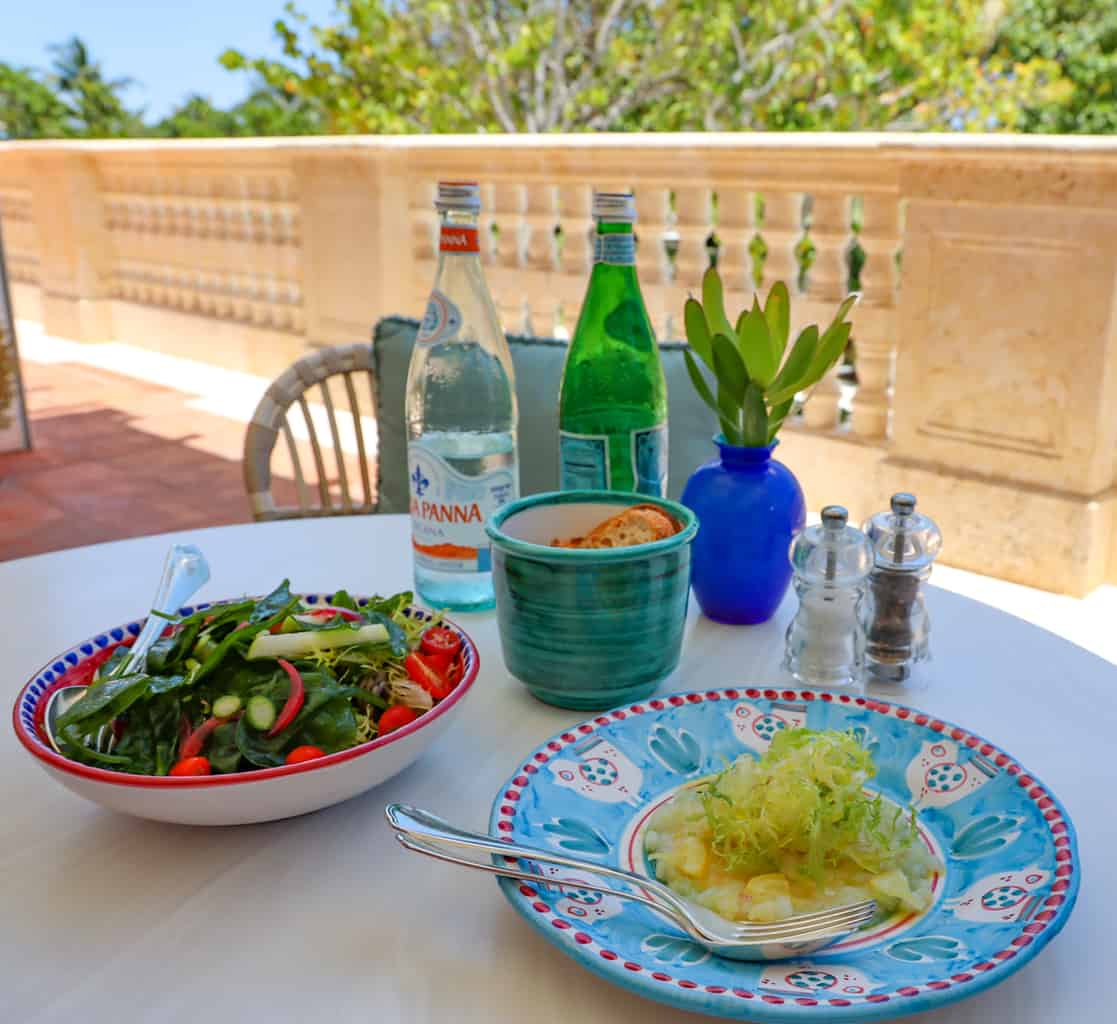 The bread service came with Stracciatella di bufala, similar to a house made ricotta, and set the bar high for the meal.
The champagne lounge at Le Sireneuse (boasting the largest champagne selection in Miami) and its restaurant come alive at night, serving a modern Italian menu in a spectacular setting. I've eaten at many of the five-star hotels in Miami, and this is easily my new favorite hotel restaurant when combining food, service, and ambiance.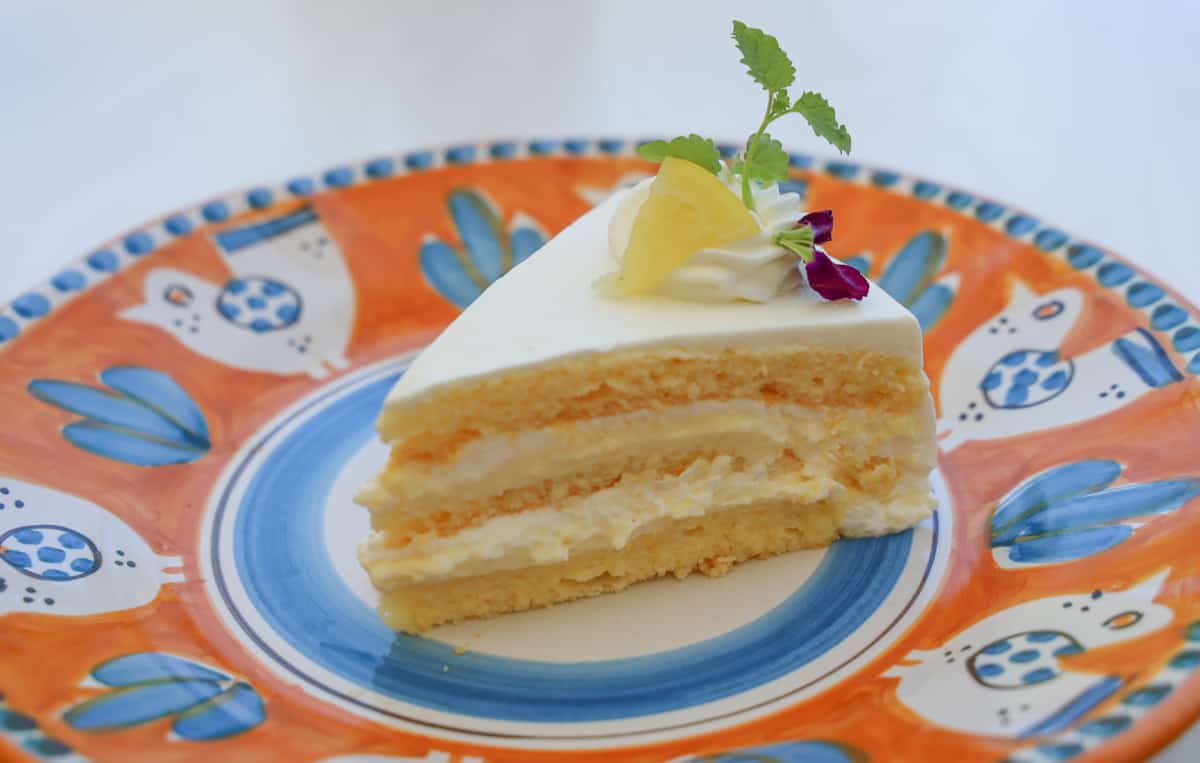 Winston's On the Beach
Winston's, the poolside bar and restaurant, serves an excellent lunchtime menu. Staff from Winston's walked the pool areas serving frozen slices of pineapple to lucky guests in their path.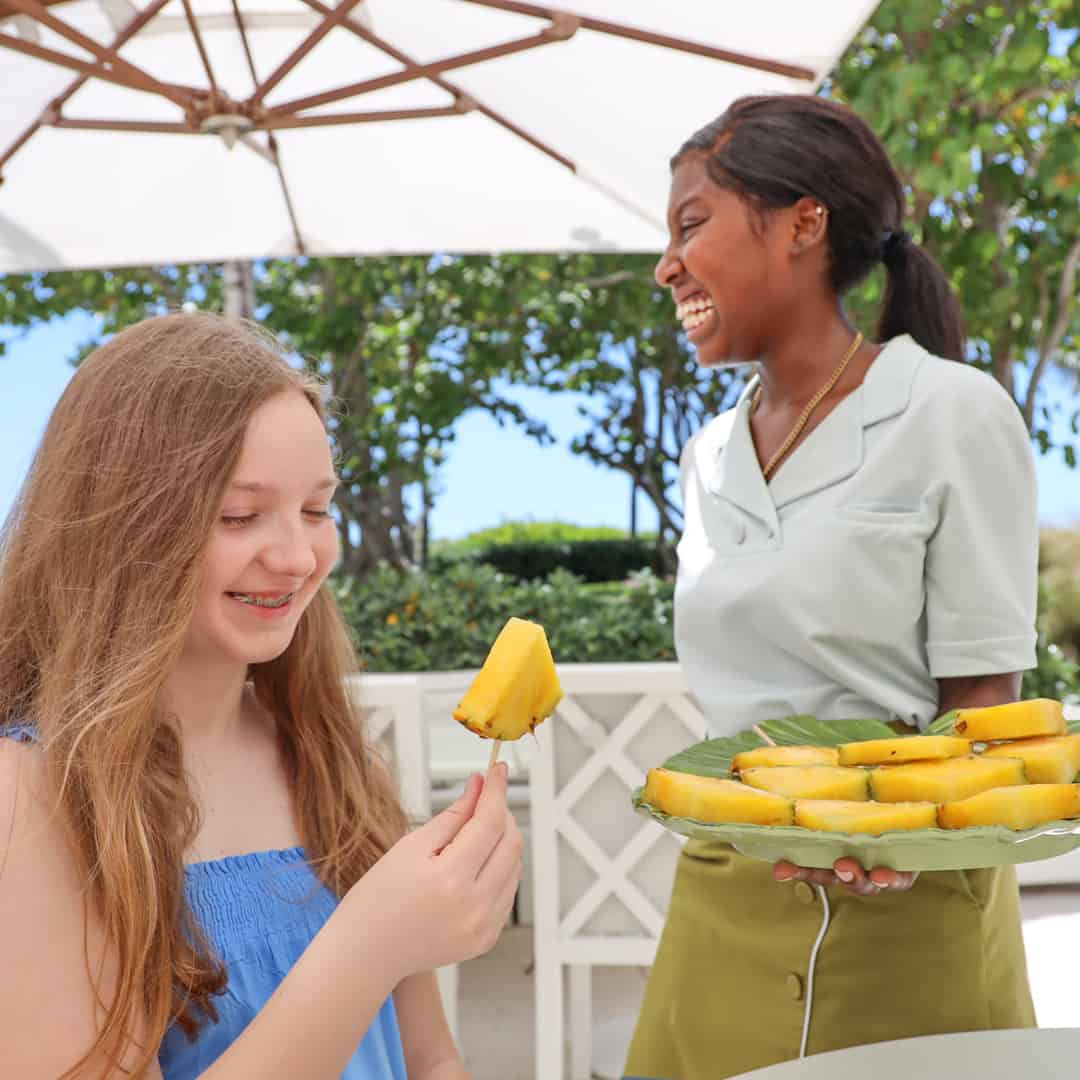 While I tried more adventuresome tuna tartare, my daughter stuck with the classic kids' menu. The only thing missing from the excellent poolside experiences was the cold-brewed coffee made at the Four Seasons Orlando and Four Seasons Las Vegas.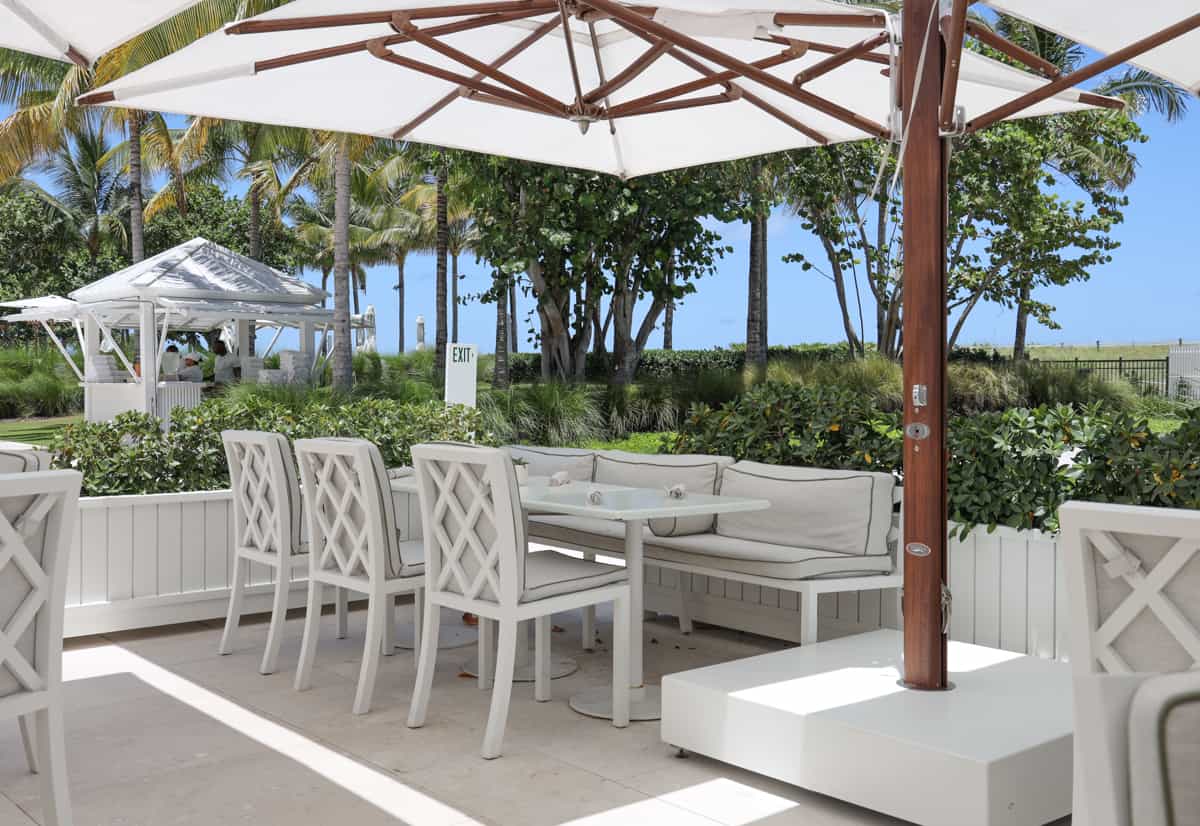 The Surf Club Restaurant by Thomas Keller
Thomas Keller's first Florida outpost, The Surf Club restaurant, serves cocktails and dinner seven days a week and brunch on Sundays. The renowned chef who's first claim to fame was French Laundry in the Napa Valley. Keller has a strong base in New York with both Per Se as well as the new TAK Room at Hudson Yards.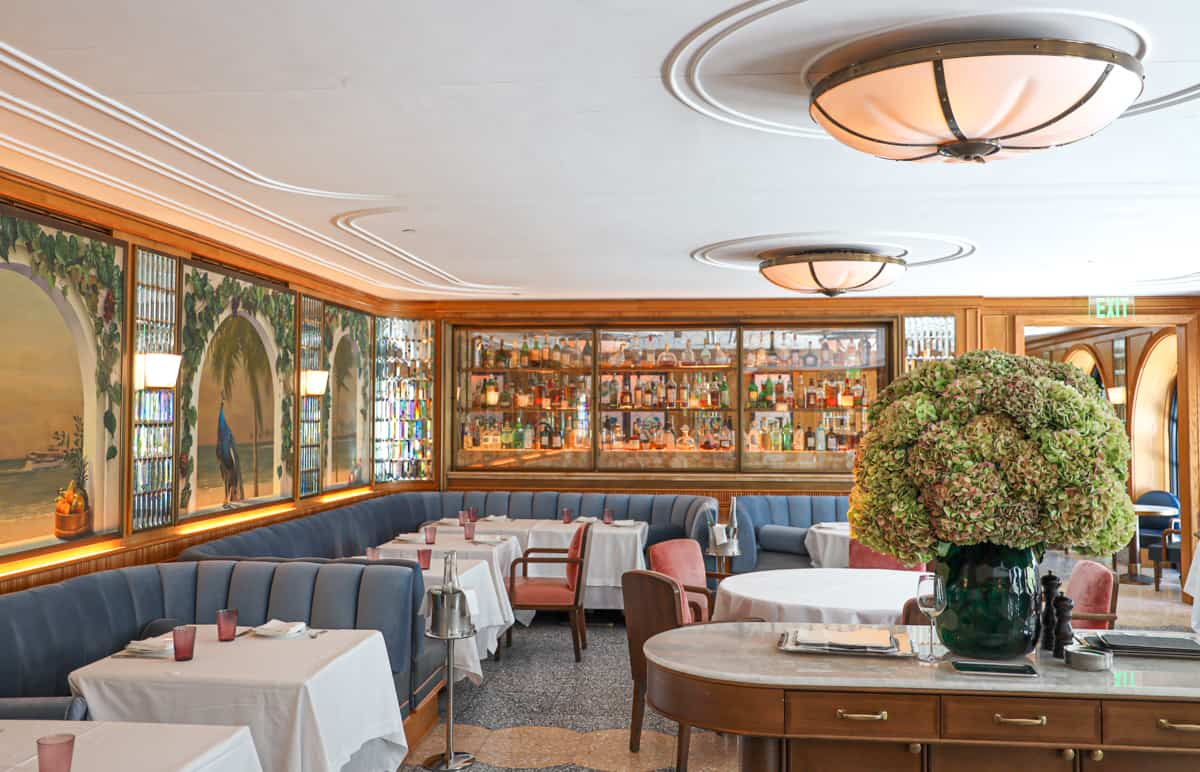 While The Surf Club Restaurant is not technically a Four Seasons restaurant, it is in the original building next to the hotel lobby. The French blue suede banquettes, pink chairs, and mural interiors are festive with a nod to the Surf Club heritage.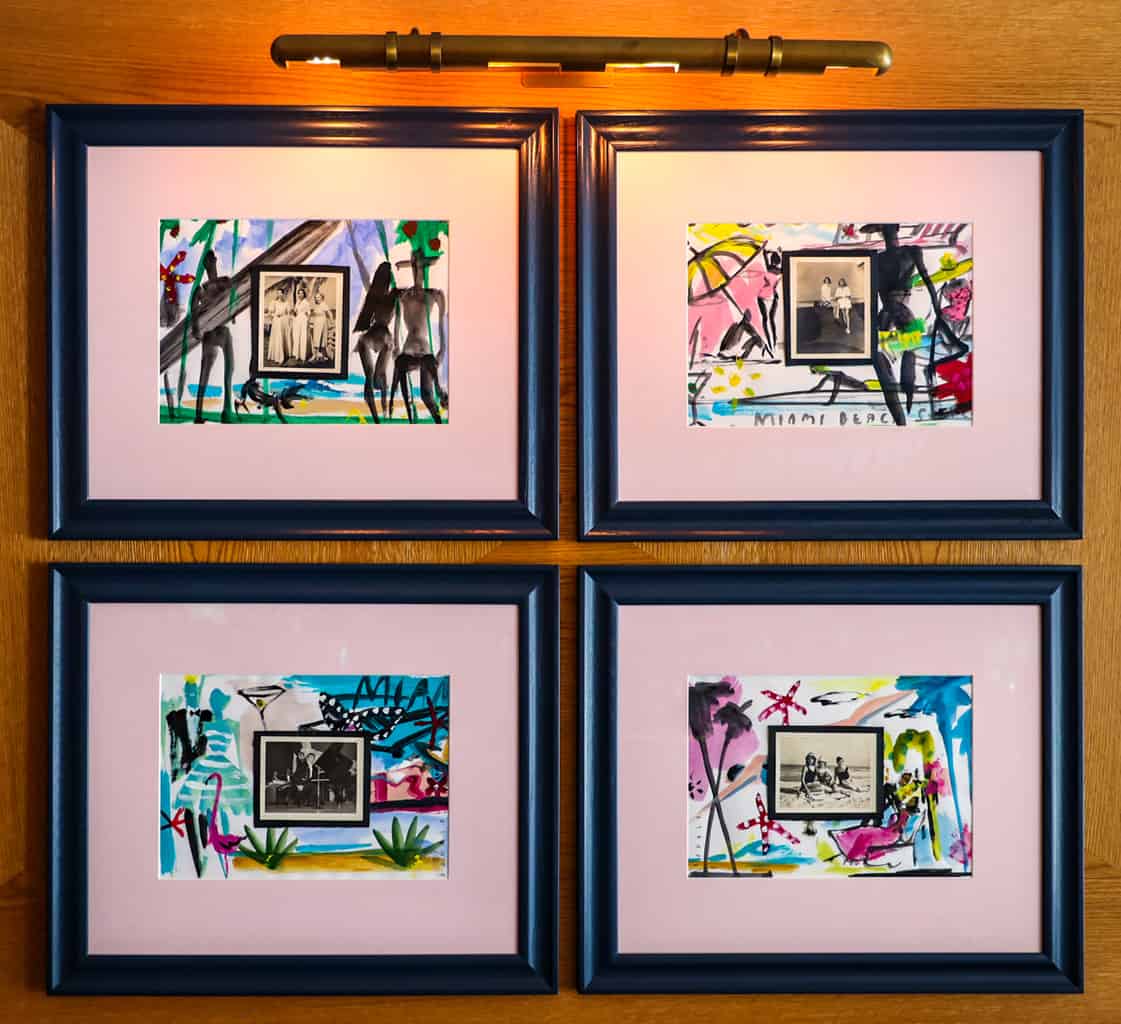 The TAK Room is the sister restaurant to The Surf Club, and there are televisions in both kitchens with a live satellite feed for the chefs to communicate. The menus resemble one another while each location has a few original offerings based on local ingredients.
The lounge is filled with watercolor prints from the artist who designed the menus. In the center of each pink matted work is a vintage photograph from The Surf Club archives. They should sell these in the hotel boutique.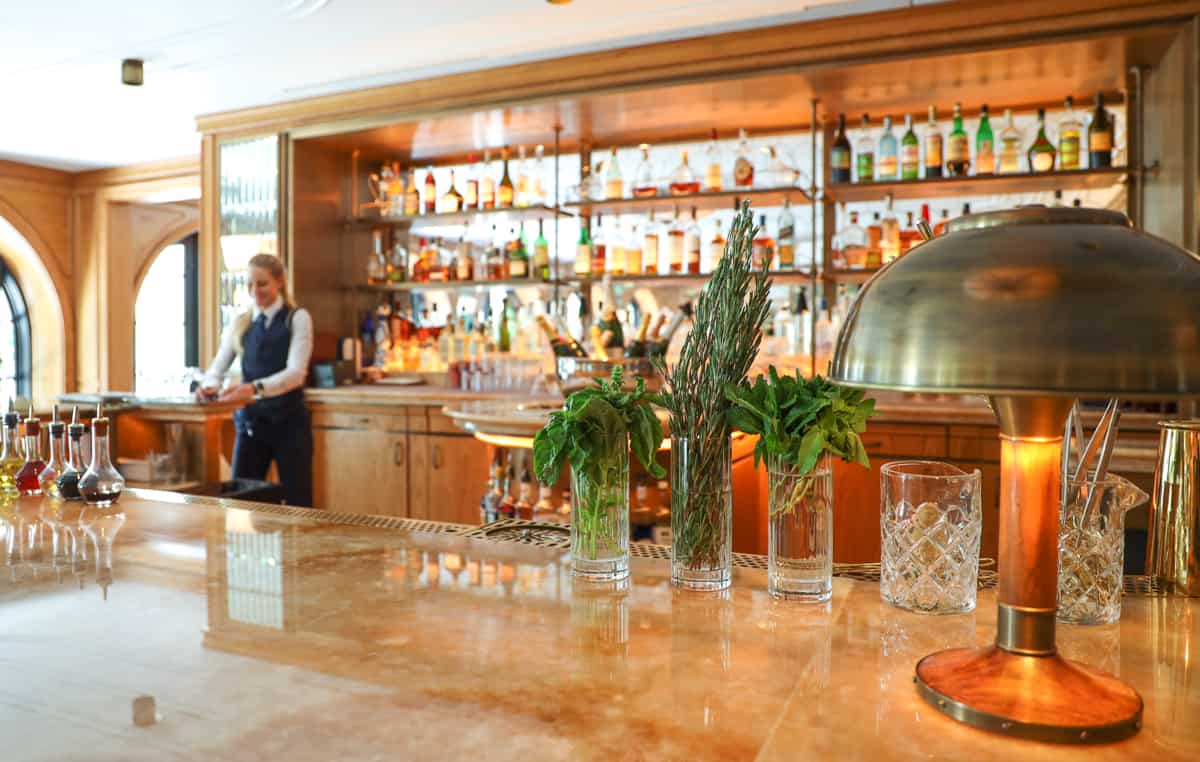 Sunday Brunch at the Surf Club
You have to start Sunday brunch at The Surf Club with their breakfast pastry selection. Anyone who's been to Bouchon Bakery knows that this is where you splurge on Viennoiseries. We're a family addicted to pain au chocolat. If you are, too, then welcome home.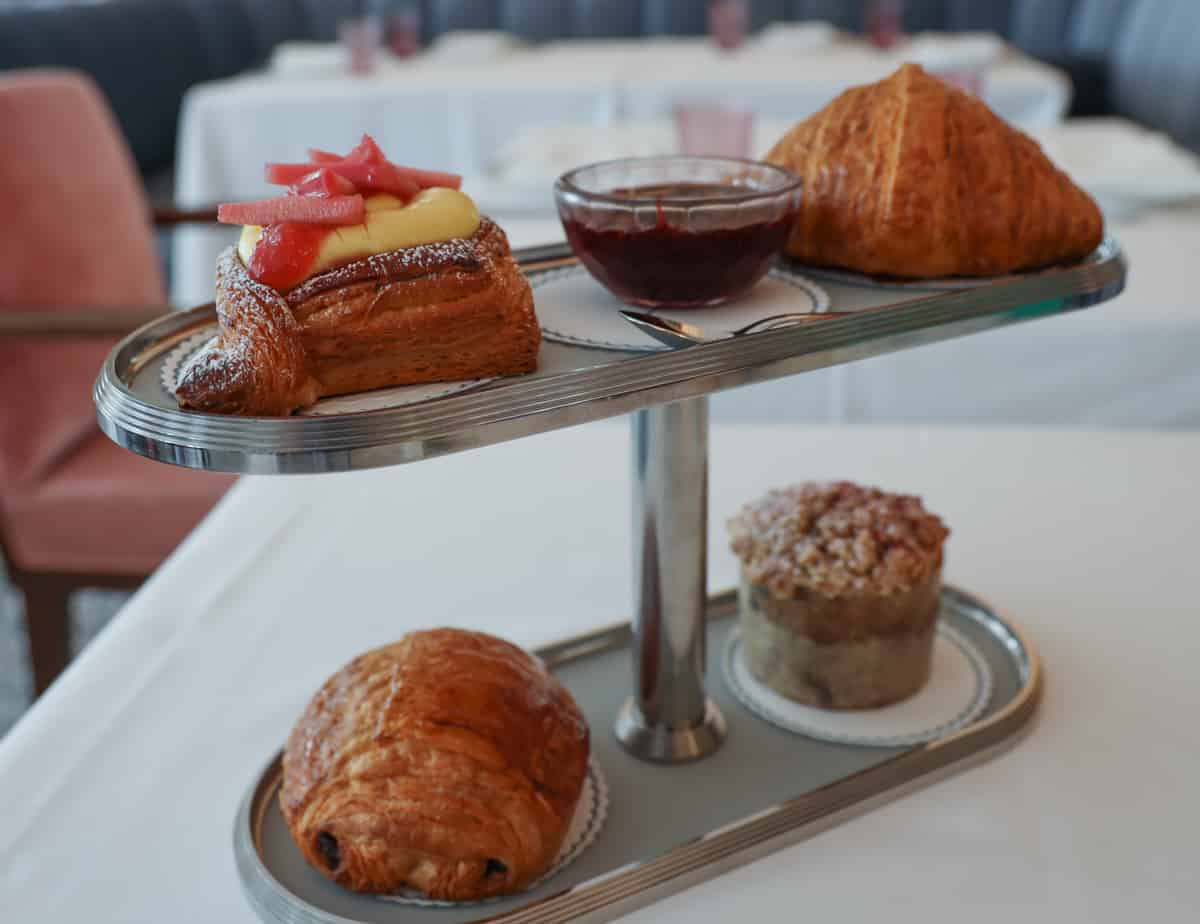 The shrimp and grits were outstanding, covered in fresh corn and a complex sauce that made the dish distinctive My daughter tried the very decadent burger. It is enough for two children to share.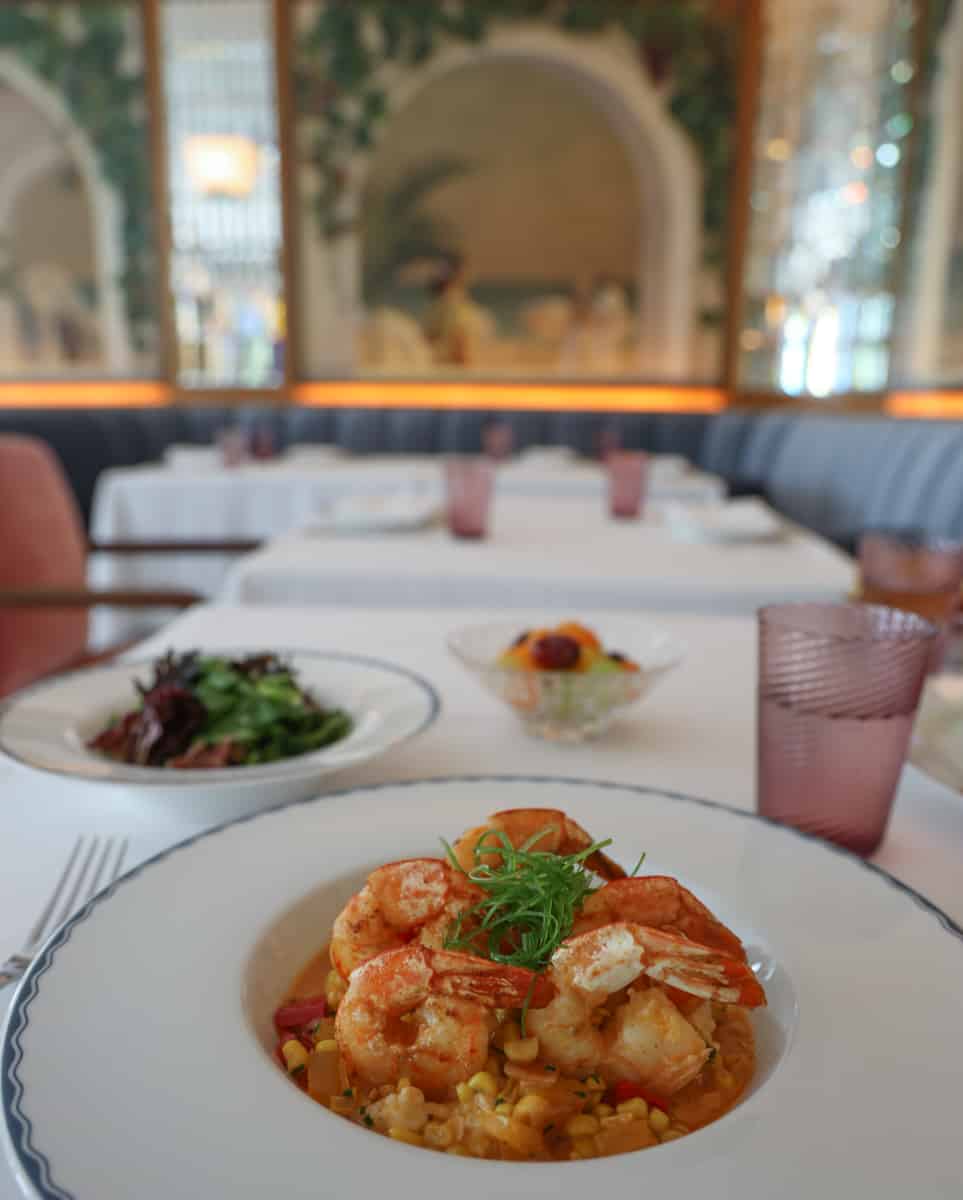 Sometimes the most basic dishes can showcase a kitchen's skill when they transform something so simple. The fruit salad— a mix of melons, pineapple, and grapes— was lightly tossed in simple syrup and lime zest. I'm going to be duplicating that recipe.
We got a tour of the kitchen in lieu of dessert because we had no room after our decadent brunch, but they showed us the chocolate cake.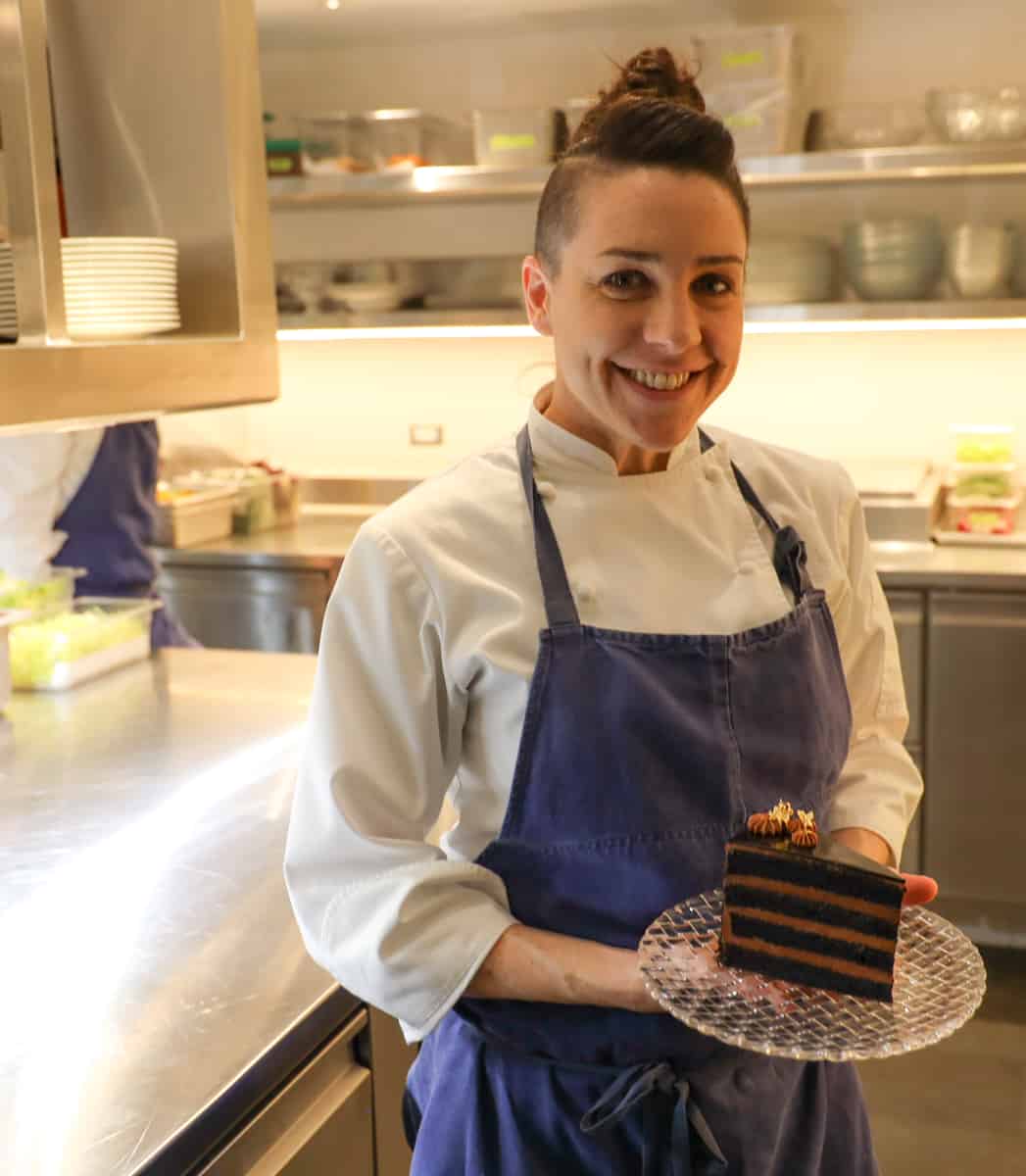 The Pools and Beach at the Four Seasons Surfside
There are two pools available for all hotel guests: a family pool and an adult-only pool. The residents have additional pools at the base of their buildings as do those who rent cabanas.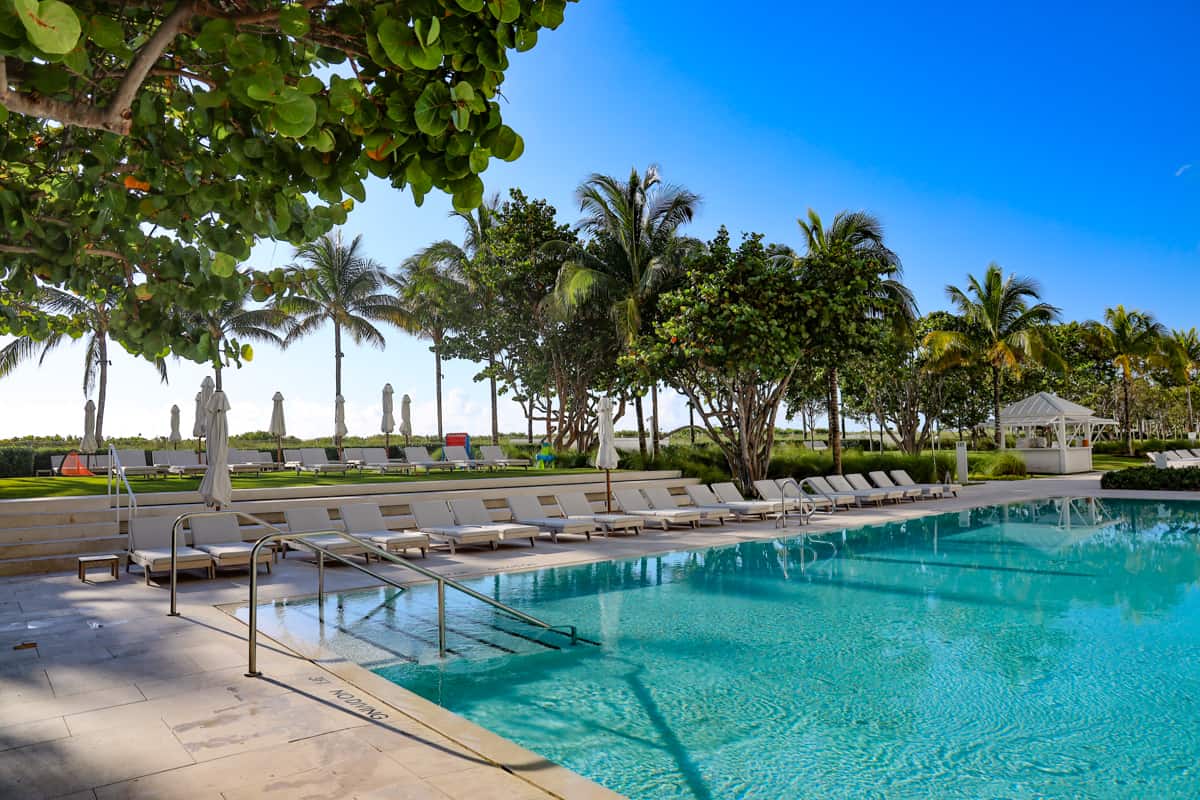 The pool areas are not that large, so the service is attentive and personal for food and cocktails. Adjacent green spaces have outdoor toys like giant Connect Four and play kitchens set up for children. There are also soccer nets and balls for pool friends to start a game.
The family pool becomes shaded by one of the buildings after 1PM (varying by time of year), so there's no worry about sunburns. These pools do not have cabanas, only four-poster lounge beds.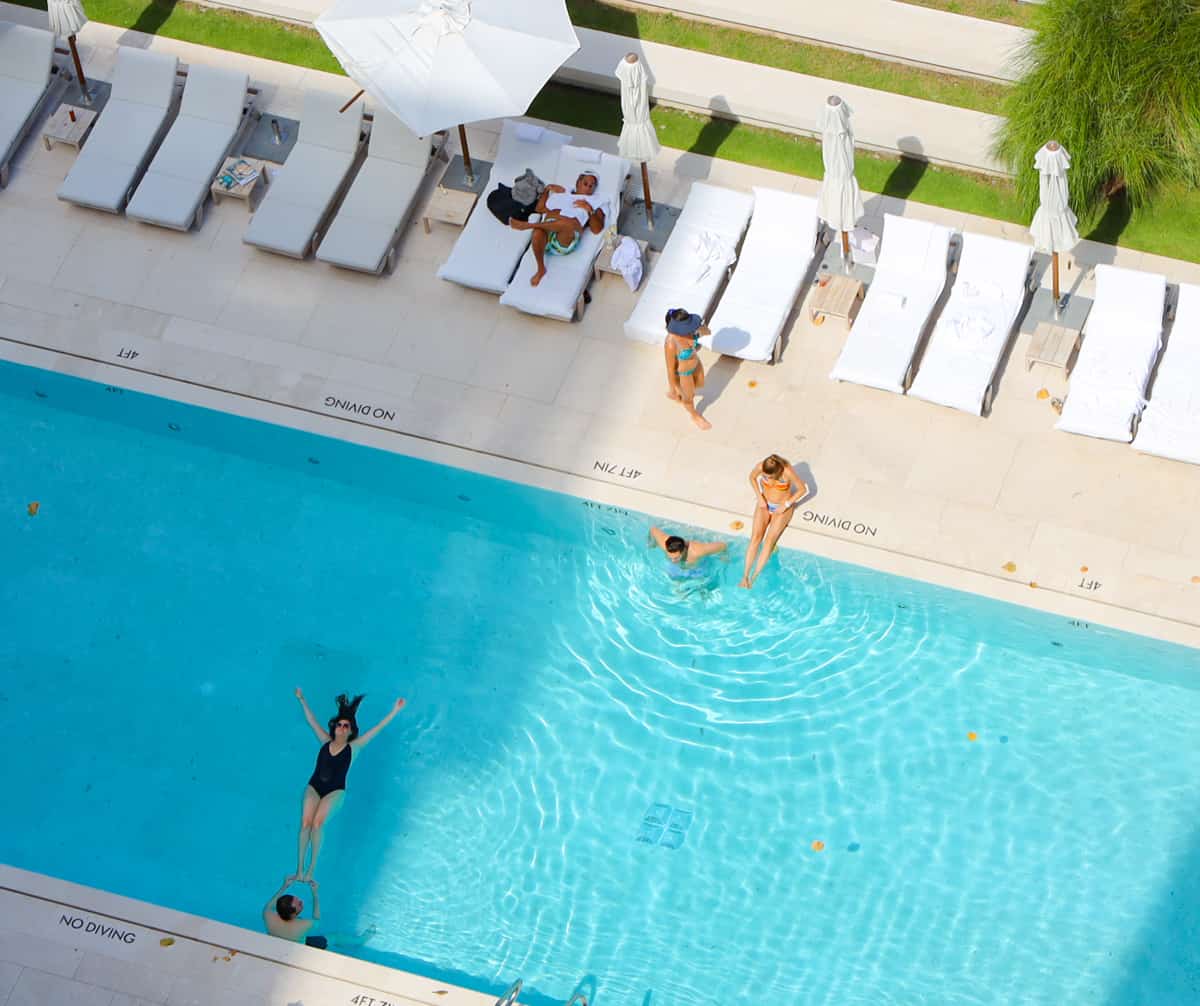 Those who love the cabana life will enjoy the hotel's "Cabana Row", 40 fully air-conditioned and furnished cabanas with their own pool dedicated to cabana guests. You may even receive one of the cabanas frequented by Winston Churchill. He loved to paint his watercolors at The Surf Club. I think we can assume this is the Winston of the pool restaurant's name.
Five of the cabanas are furnished with beds and can be hotel rooms.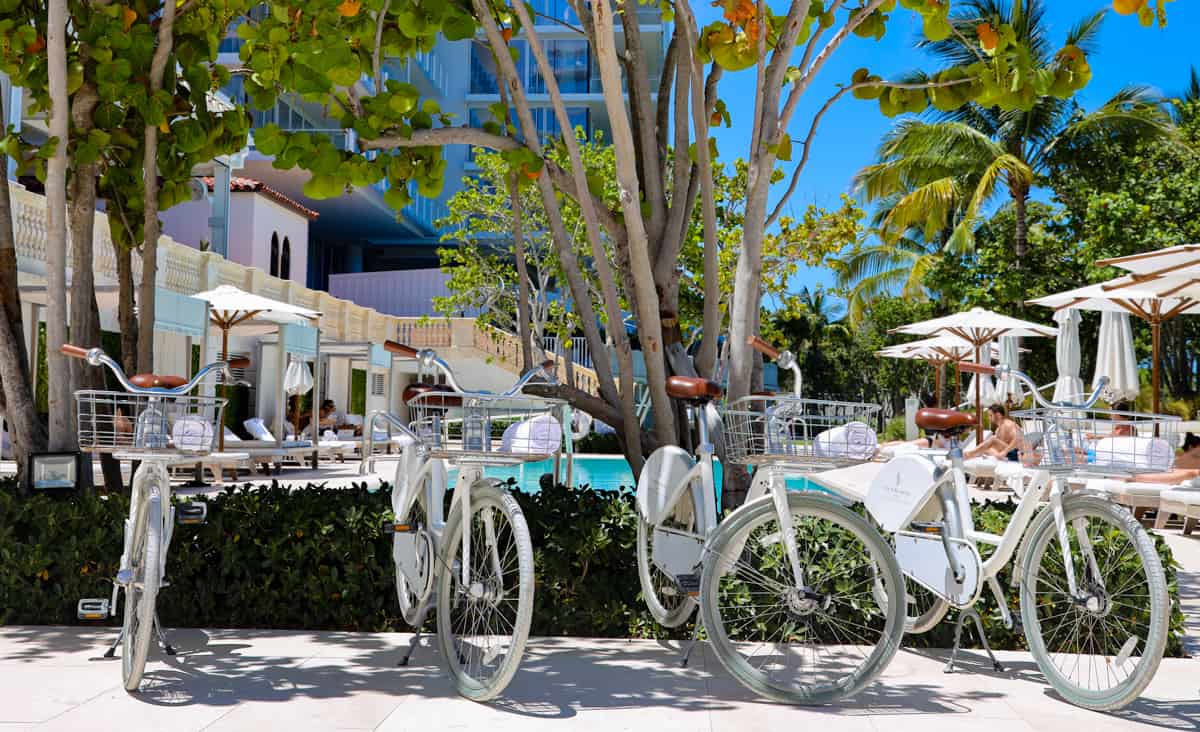 There's beachside service available for food and drink, too. The pathway in between the beach and the hotel is one that extends for miles.
Kids For All Seasons
The kids' club, Kids For All Seasons, is located in the base of the north residences building. It is a complimentary amenity for all hotel guests.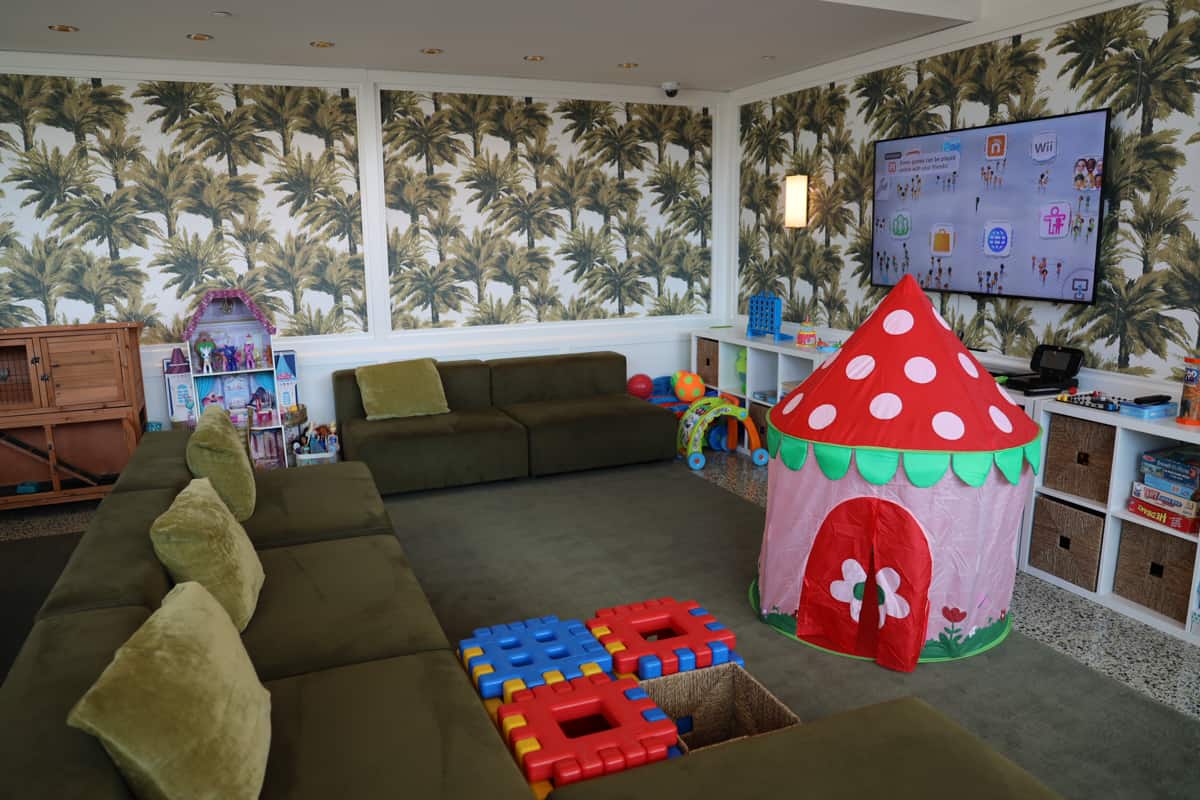 The sun-drenched room with floor to ceiling windows contains multiple play stations with high-tech, low-tech and no-tech options for every age. There are games, crafts, and many activities in addition to watching the club pet rabbit. At least two staff members during open hours who will lead children in different activities suited to your child's age level.
Open the refrigerator on your tour. Your kids will remain well-hydrated.
The Four Seasons Surfside Spa
The spa is also in a newer residential building. While beautifully designed, the spa only consists of six treatment rooms. My massage therapist performed an excellent massage.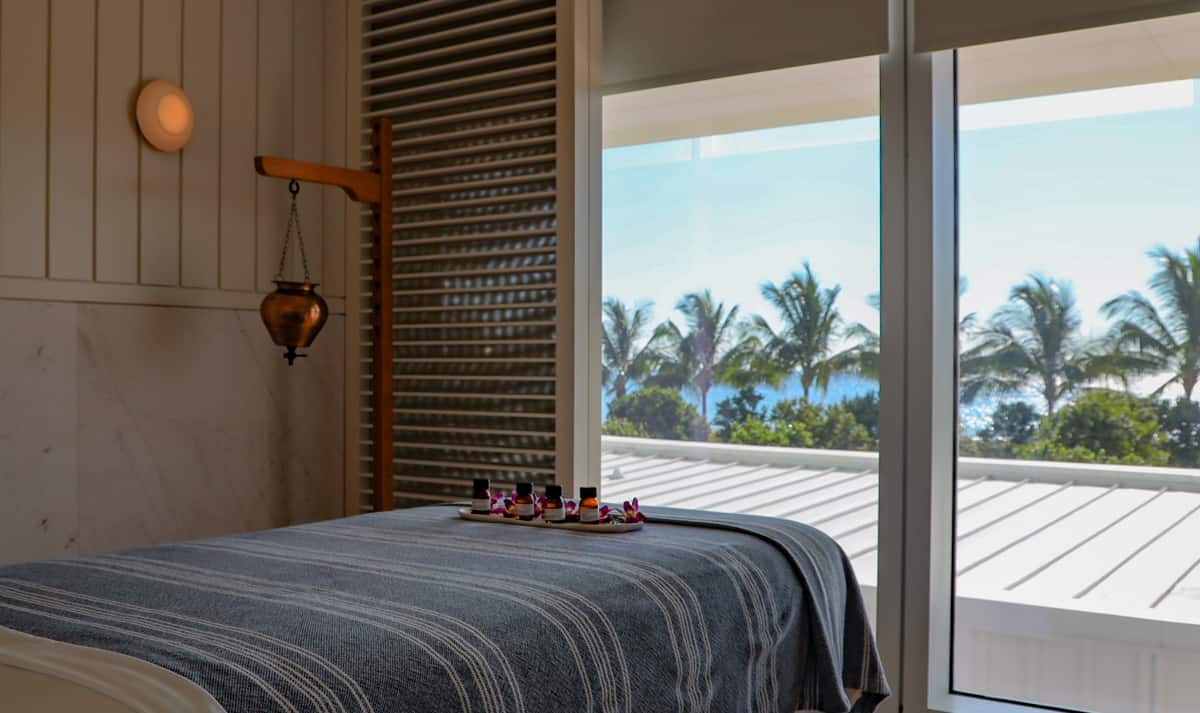 The coed space includes a tea lounge with individual relaxation chairs that face the ocean. The spa experience serves a person seeking specific treatments more than a social experience with a partner or friend.
Surfside Miami Shopping
Browse beautiful merchandise in the hotel boutique at Haremlique, luxury home goods and lounge wear made in Turkey. On Harding Avenue in Surfside, Le Beau Maroc offers colorful Moroccan kaftans, argon oil products, beach cover ups, and unique jewelry for women and girls.
If you forget something, this hotel is a 5-minute Uber to the Shops at Bal Harbour. There's always a great sale at that Saks location worth checking out, and a hard-to-find bookstore on the top level with an extensive selection for all ages to browse.
Exploring Surfside's Harding Avenue
Harding Avenue is the small commercial district of Surfside. It's an easy walk in pleasant weather and a quick Uber in hot, humid weather. There's a CVS and a Starbucks at the top of the block which every parent will venture to at least once during a vacation.
Save room for dessert before you get to Harding Avenue. The Carrot (9519 Harding) is for healthy-minded families. Fresh-pressed juices, smoothies, and chocolate nut butter energy balls are on the menu.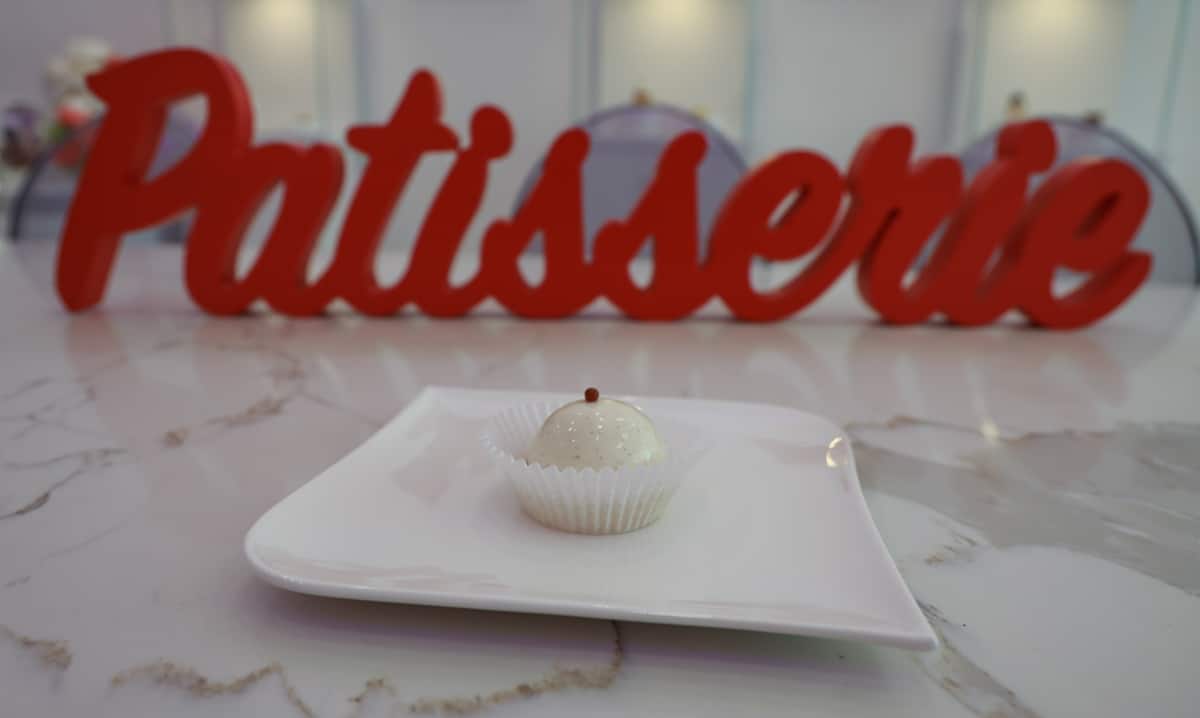 Serendipity (9457 Harding) is the local ice cream shop. There is also a local bakery called Gourmet Temptations (9573 Harding). The dense, domed Bouchées come in a variety of flavors: vanilla, Roucher, white raspberry, lemon, strawberry, and chocolate.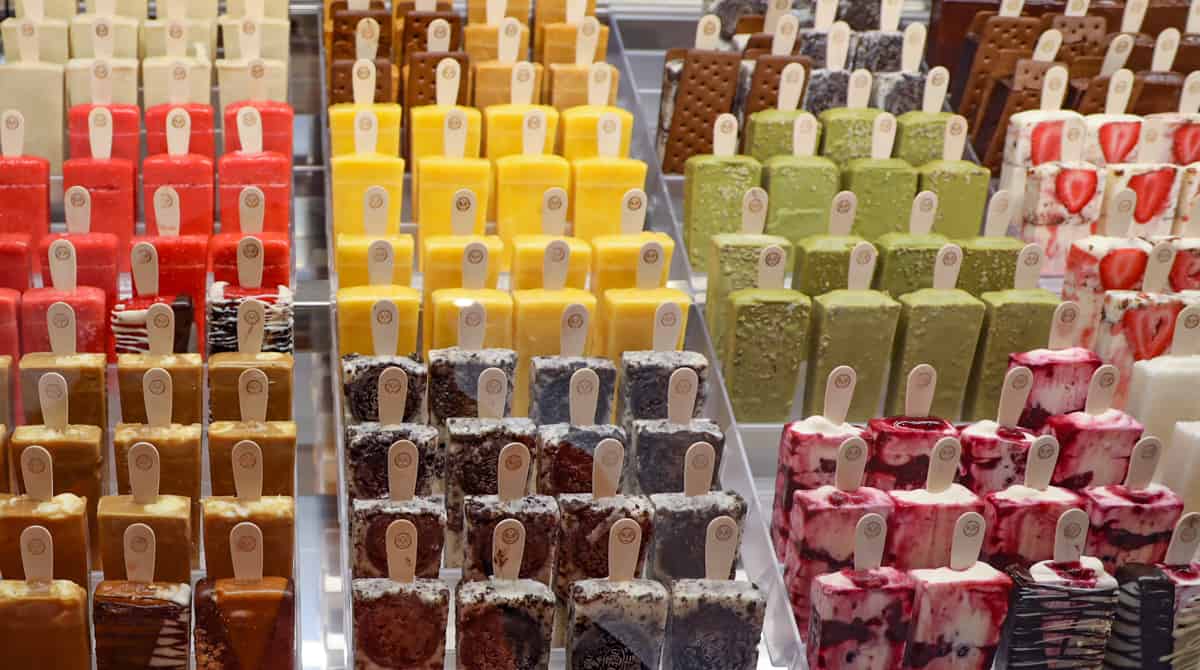 Morelia's Gourmet Handcrafted Pops (9571 Harding) is a must do on Harding Avenue. Servers layer toppings on these ice cream and sorbet shaped popsicles called paletas. The combinations are endless.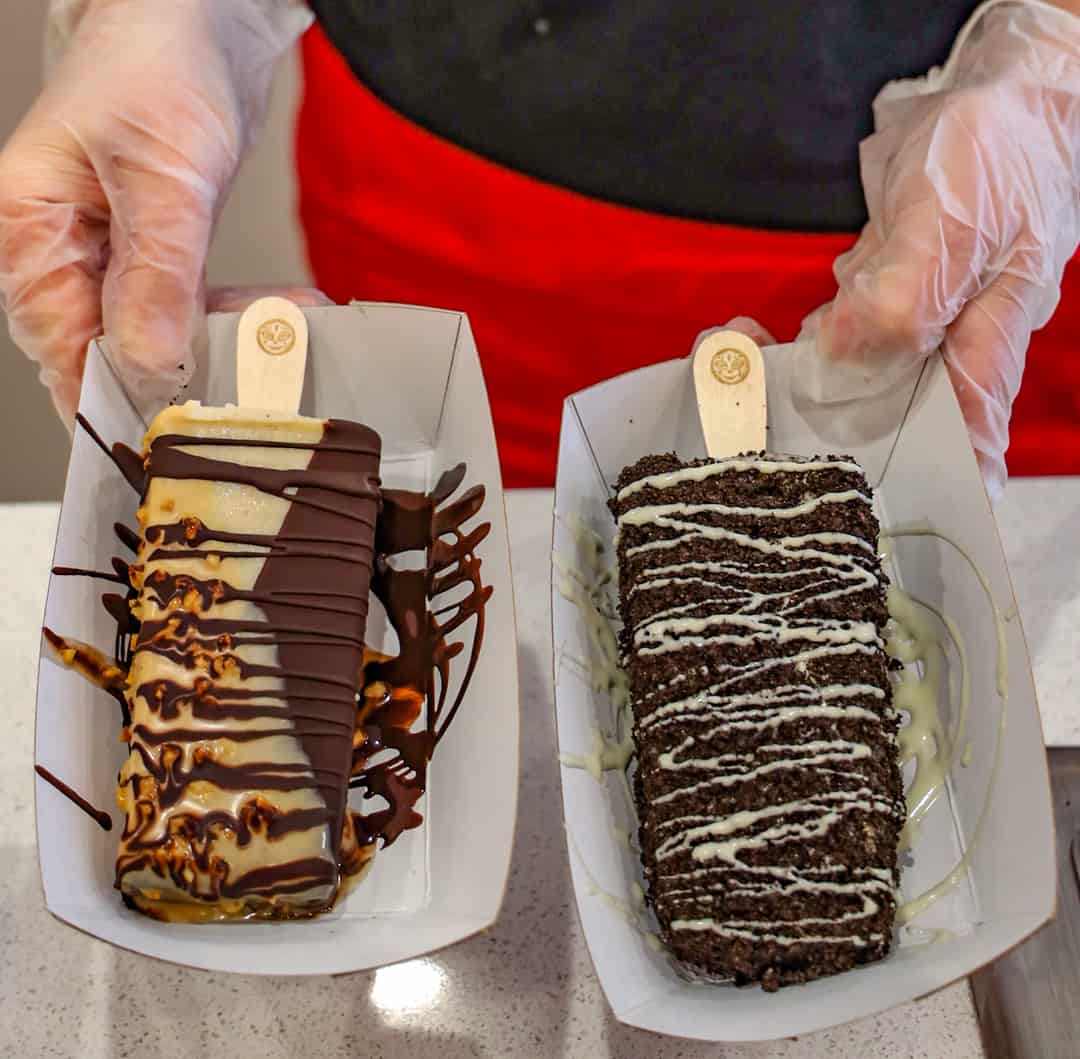 It's fun for a family to try as many combinations as possible. This Florida company is growing quickly, and there are more locations in Fort Meyers, Orlando, Coral Gables, and Wynwood. They will be huge, and I predict national expansion.
Other Surfside Hotels for Families
The Four Seasons Surfside lived up to its hype. I genuinely enjoyed the intimate feel of the resort that came from so few guest rooms. The onsite restaurants were outstanding, and the rooms were glorious. This paradise comes at a cost, with their entry Surf Club rooms starting at just under $700.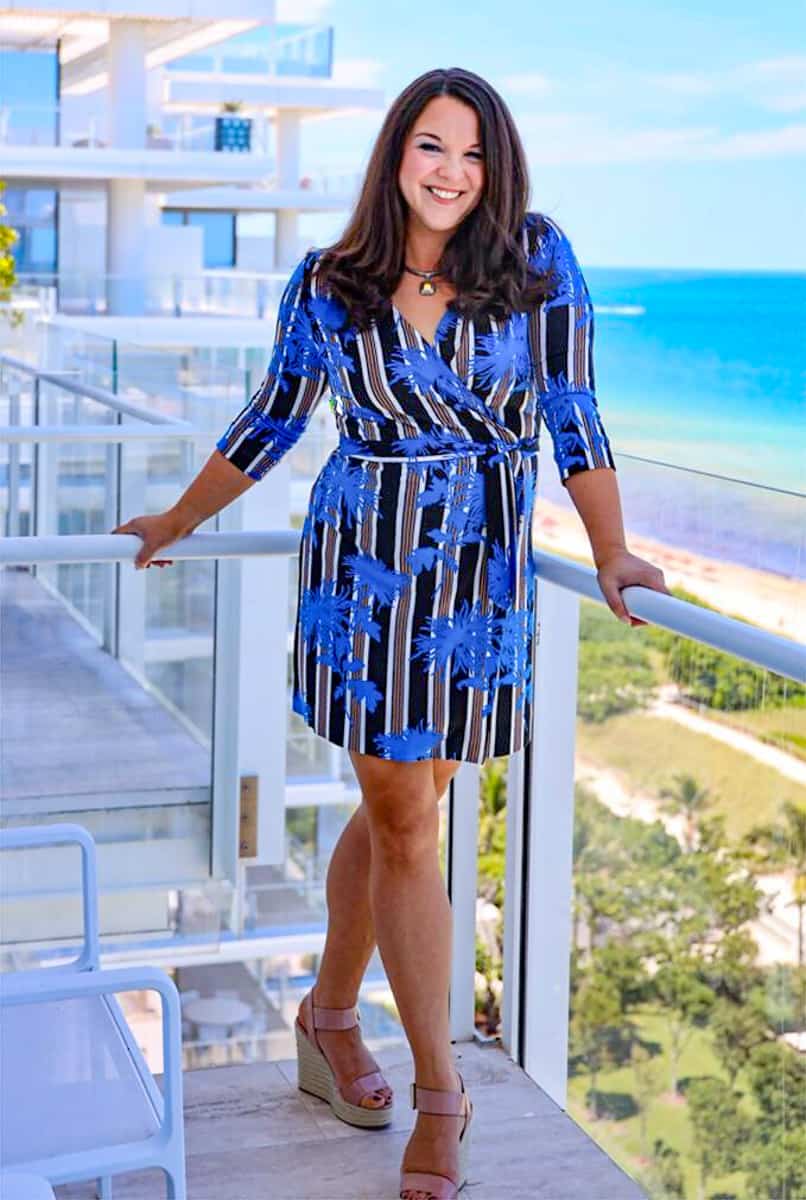 For those visiting Surfside who want a more affordable option, there are two other family friendly properties.
The Residence Inn Surfside isn't your typical 3-star chain hotel. There is a rooftop pool with stylish cabanas, and the hotel provides beach chairs across the street. Throw in free breakfast and spacious suites, and this is a great family option.
The Grand Beach Hotel Surfside has two properties, one on the beach, and one directly across the street. The advantage of these all-suite properties is that they both share amenities. The two and three-bedroom suites will cost a fraction of the luxury resorts in the area.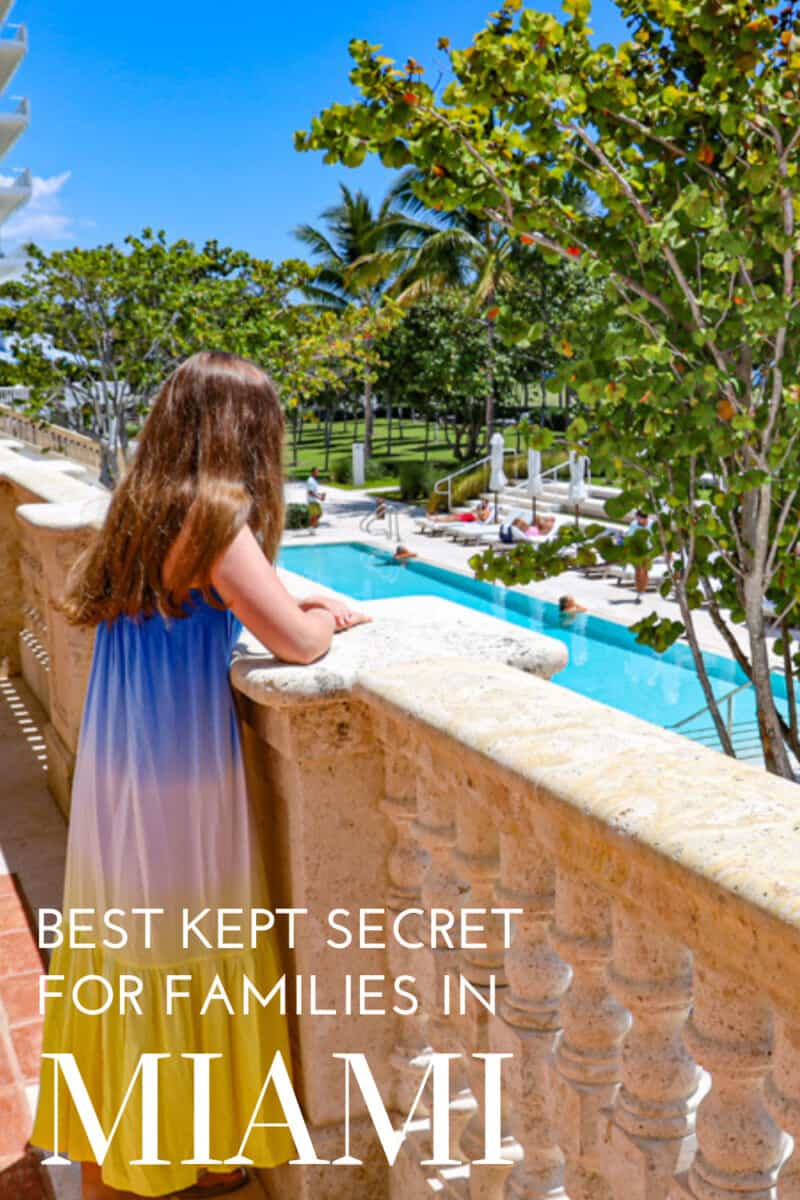 We were guests of Visit Surfside and the Four Seasons Hotel at the Surf Club but these opinions are my own. No brand had oversight on content.
HOW TO RECEIVE VIP AMENITIES AT THE FOUR SEASONS SURFSIDE
Luxe Recess has access to exclusive discounted rates, complimentary room upgrades at the time of booking, a $100 spa credit, free breakfasts, and personalized welcome amenities. Sure, you could book your trip on your own, but you'd miss out on hundreds of dollars in exclusive amenities, as well as personalized VIP treatment by the staff at The Four Seasons.
As a luxury travel advisor, I help ensure your vacation goes off without a hitch. From the selection of the best rooms to the VIP welcome amenities, your trip to the Four Seasons will have those little extra moments of joy.
Please get in touch to set up a consultation to elevate your vacation.