Luxe Recess loves a good cruise for families, but what makes the best cruises for teens? The thrill of a moving resort vacation on the open waters calls to many. The family members who want to be busy all day can do so easily while those who want to get lost in a good book can sneak away and do that, too. Kids clubs, family entertainment, and the ease of traveling with other friends or family make the cruise vacation popular.
But what are the best cruise lines for families without character meet and greets?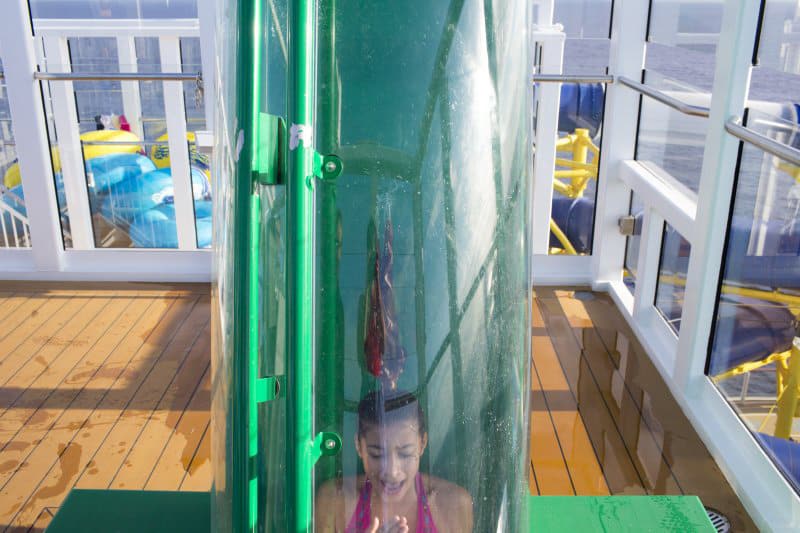 Parents know that a cruise for six year olds and a cruise with a teenager are two different vacations. The person who coined the expression "happy wife, happy life," never went on a family vacation with a moody fourteen-year-old.
In the search of the best family cruises after your brood outgrows kids clubs, Luxe Recess will share ongoing trip reports from experts on tween and teen fun, our kids!
We'll be writing about our travels with younger and older teens on some of the best cruise ships — the Norwegian Joy, the Norwegian Encore, and the newest ship, the Norwegian Prima debuting in 2022 which also debuts an elite Prima Class of ship for Norwegian's next six new ships.
STOP!
JOIN OUR LUXURY HOTELS & RESORTS FOR FAMILIES,
A FACEBOOK GROUP FOR SEEKING ADVICE AND INSPIRATION
FOR THE BEST LUXURY FAMILY BREAKS.
The other ships are part of Norwegian's Breakaway Plus category of ship. These are mega-resort-style ships with added family entertainment like laser tag, virtual reality gaming, and go kart speedways. The Bliss and the Escape round out this category with the many teen-friendly experiences, and these newer ships will offer these enhanced experiences for every age group.
A teen's trip report from the Norwegian Joy
Luxe Recess contributor Samantha and her son share their experience.
I recently had the pleasure of going on a week-long cruise in the Caribbean. I can honestly say that this experience was one of the most relaxing and enjoyable vacations I have had.
There were many things that made this cruise exceptionally memorable— the incredibly upbeat and helpful staff, and the fun and well-planned excursions. These are just some of the things that I enjoyed the most onboard this cruise as a fourteen-year-old, and in this trip report, I will share my top reasons why Norwegian cruises are a great option for teens.
1. The Independence Onboard A Cruise
One of the things that I can guarantee that your teen will like the most onboard a cruise, is the heightened level of independence. Personally, this was one of my favorite things during my family holiday. Parents can take comfort in knowing that every area of the ship is supervised and staffed, so there is no getting lost onboard.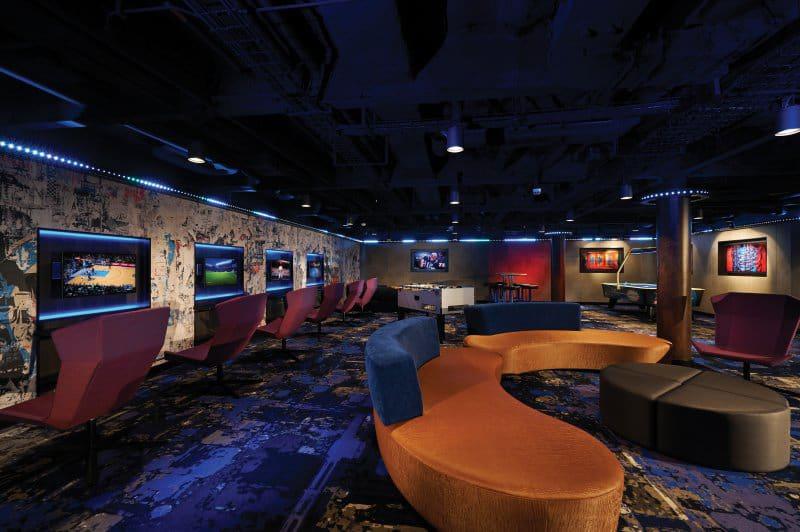 The Entourage teen center provides games and activities for older kids to participate in free of charge during all hours of the day. With laser tag, go karts, and VR simulators, teens could enjoy a full day on their own onboard a cruise if they choose. There was no way for young people to feel bored.
2. The Food
I found the food variety to be both excellent and all-encompassing in its variety. They have favorites for anyone to enjoy, like pizza, burgers, salads, a pasta bar, and my personal favorite, a crepe bar.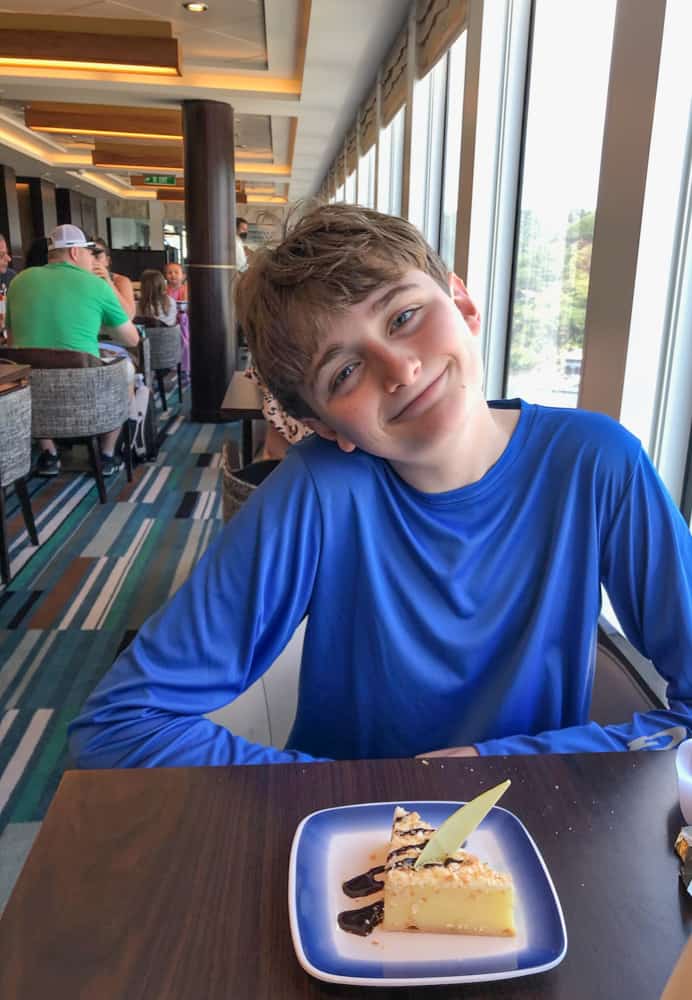 The food at the buffets and main dining room tasted fresh and well-prepared and had a great variety for all meals of the day. The specialty dining options were excellent, and Teppanyaki is a fun family experience that I would highly recommend. We also tried the seafood restaurant Ocean Blue. Both had absolutely delicious meals.
3. The Pools
The Norwegian Joy had two pools, one main adult pool and a smaller family pool for younger kids. Both were a great way to cool off after a long day and enjoy a swim. The hot tubs were also great, albeit crowded most of the time.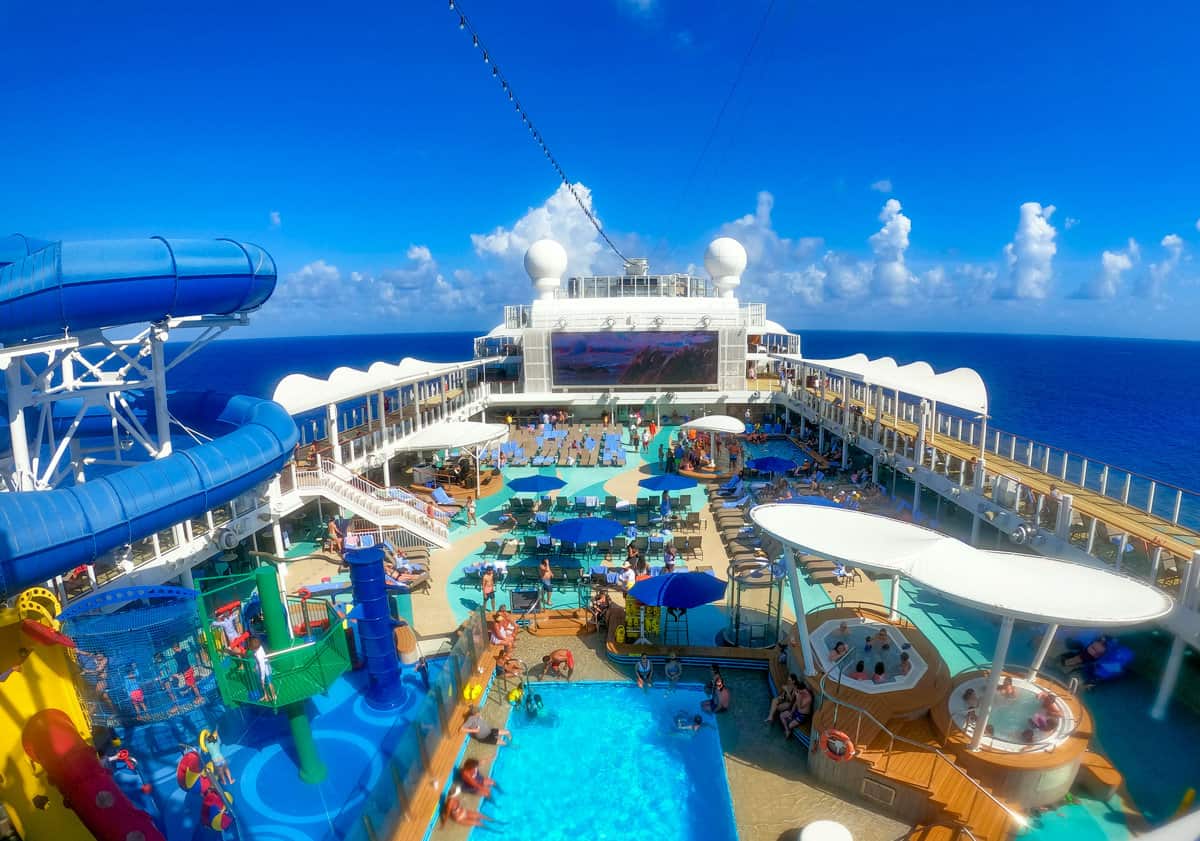 During peak hours the pools fill up very quickly, and often have loud club music. Throughout the day on days at sea we saw interesting contests like Mr. Sexy Legs and belly flop competitions, to name a few. I preferred to retreat to the arcade or Observation Lounge, a perfect place with a good book, but if your teen would enjoy more of a party/hype vibe for people watching, then this is a great option.
4. The Excursions
We stopped at a handful of ports along our cruise, like Harvest Caye, NCL's private island in Honduras, Roatan in Belize, and Cozumel. All of these had great excursions, but one of my absolute favorites was the ATV/Animal Sanctuary in Roatan.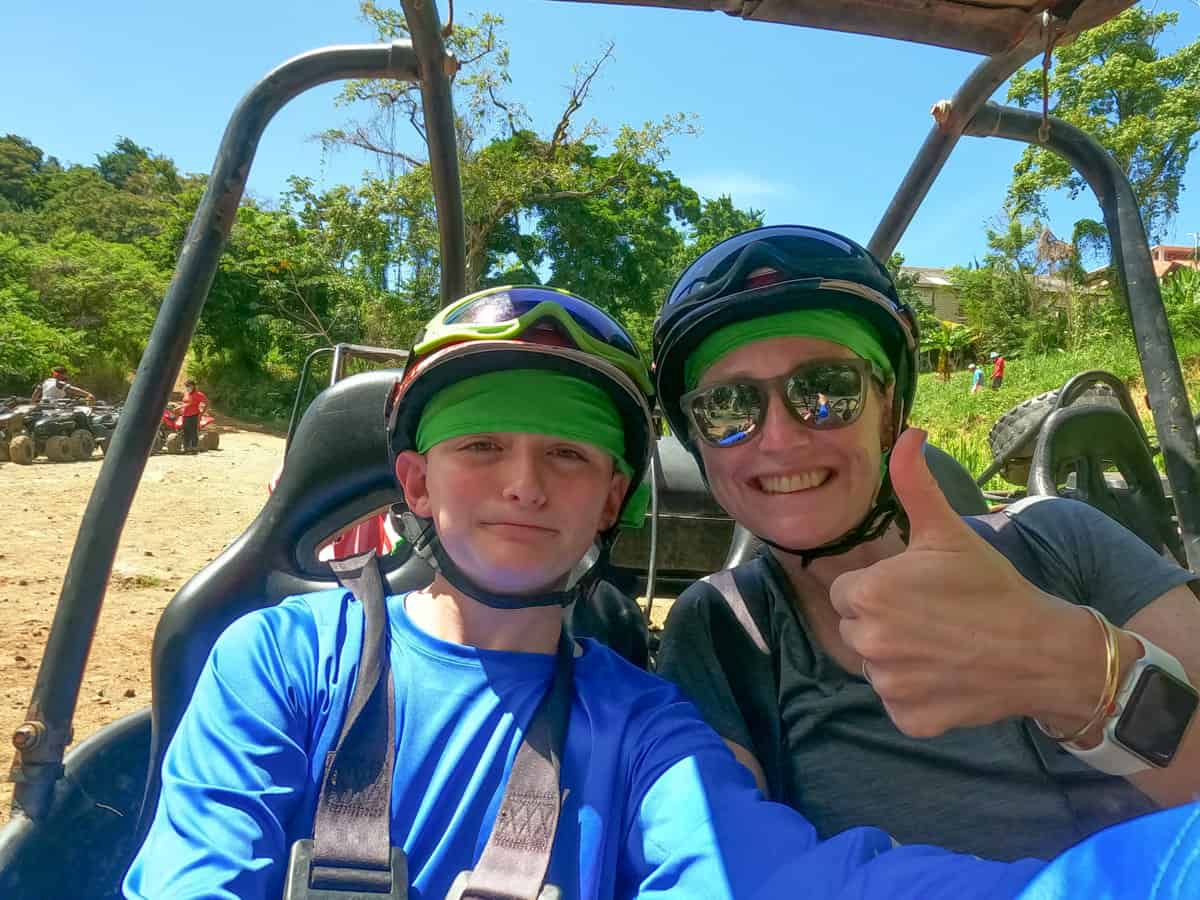 I think any teen would enjoy the fun of hopping in a dune buggy or ATV and cruising through the jungle of Roatan. The ATVs were fun and dirty! Bring clothes you don't mind getting destroyed. A well laid trail which offered a nice view of the surrounding jungle. But the ATVs were only half of the excursion.
The absolute highlight of the cruise, and possibly the year for me, was the animal sanctuary. We started off by interacting with the monkeys. Getting to play with them and seeing their personality up close showed their human-like characteristics.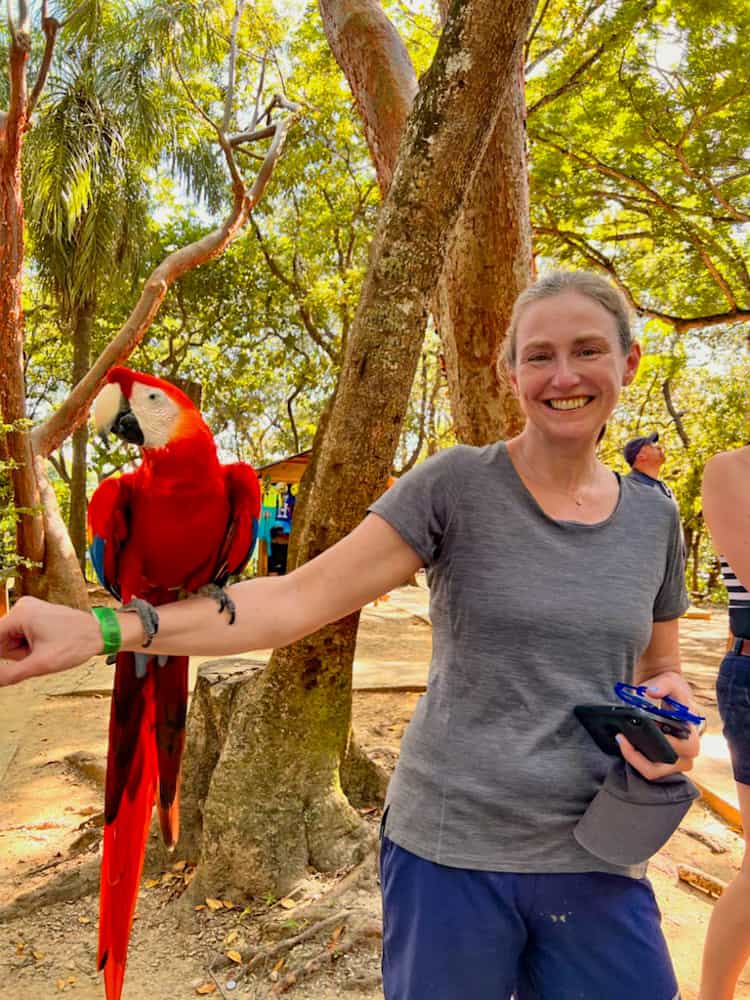 One monkey was in an enclosure for stealing wallets and sunglasses, while another bounced around in the trees chasing a friend. Our guide at the nature park even gave the monkeys some treats so they would hop onto us.
While the monkeys were fun, they both paled in comparison to the next animal. Sloths. They were everything you could possibly imagine. They were cute, cuddly, and had a silken fur coat. The guide let us hold them, and it was truly special. Everyone in the group got to hold them, and we were all in awe of their absolute adorableness. For anyone who likes cute and playful animals, I cannot recommend this enough.
5. The Arcade/VR Area
One of the great selling points of Norwegian Joy for me is the 15 or so interactive VR experiences onboard. The range of activities will suit anyone's interests, from the Jurassic Park Jeep Escape to hyper realistic driving simulators. A truly memorable experience was getting to race in the full-size Formula One car simulation, which had a real driver's seat and racing wheel. This was such an immersive experience, and a fantastic way to spend time during days at sea.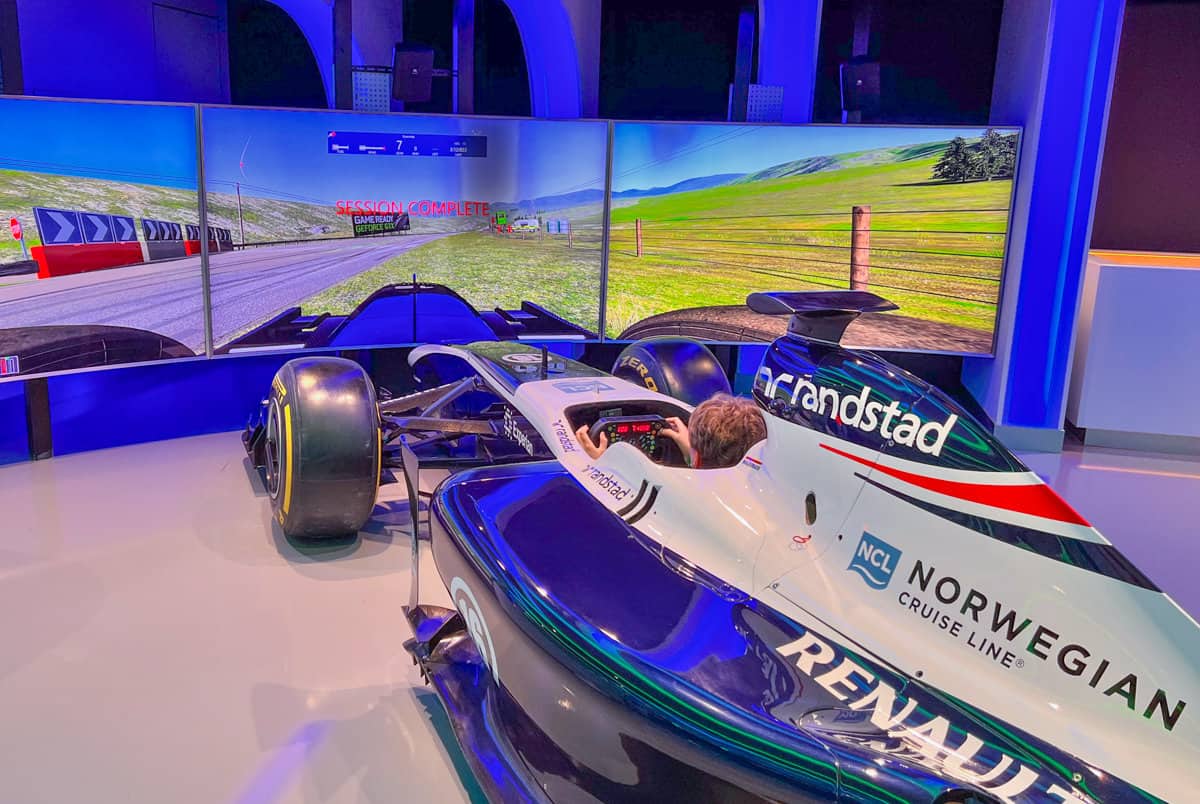 Definitely make sure your teen signs up for the Entourage Teen Club to enjoy all the fun arcade experiences on offer. Teens will love the VR experiences, and enjoy board games and video game tournaments to meet new friends their own age in the teens clubs.
The arcade was also fun, with air hockey and loads of video games to play (where we spent way too much money than we should have).
Also, make sure to cash out your prize tickets early. I was stuck behind a family of six who spent literally hours deciding what prizes to get.
6. The Family Activities
Some of the most fun we had on the cruise was doing the daily activities as a family. Most of these were games or events that the ship's activity coordinators arranged. We tried to plan out our day using the sheet they gave us each morning. Most of these activities did not require a parent, so teens could participate by themselves or with friends.
Some of the best activities were the games that they had, like Bingo and Deal or No Deal, a game show for the whole family. Often these were a great way to get out of the room and explore the ship and include younger siblings. We enjoyed the Beatles cover band performance at the Cavern Club, too.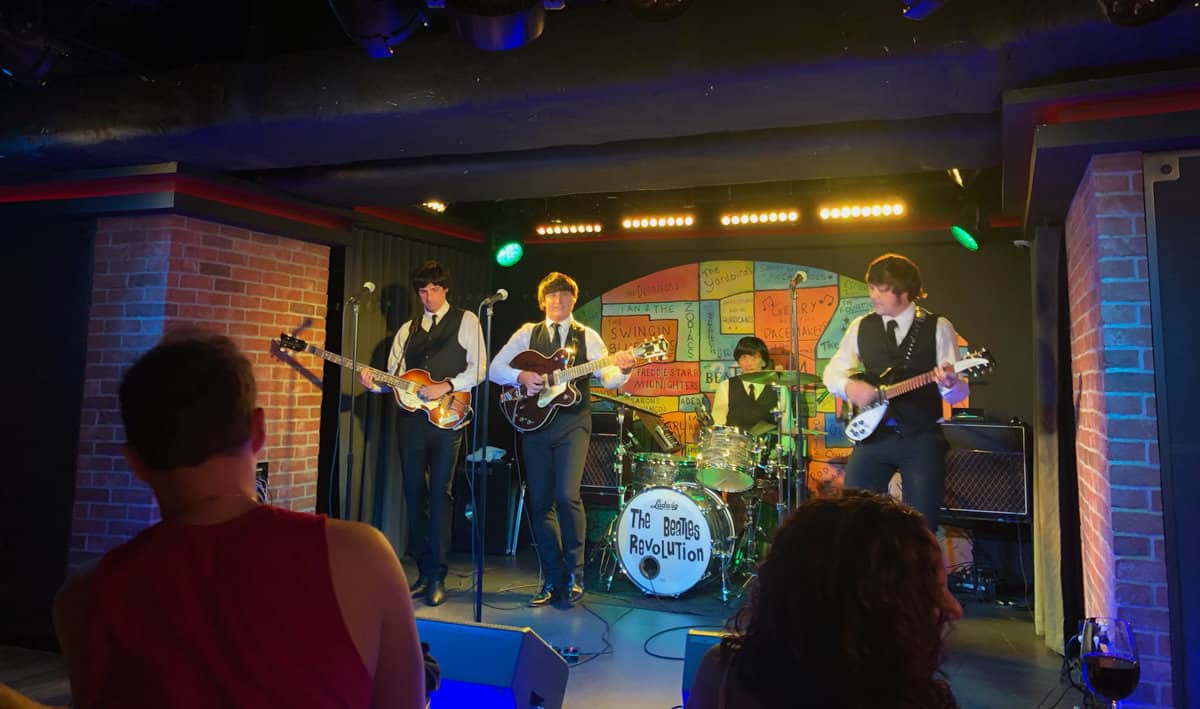 7. The NCL App
What made cruising on Norwegian so convenient was the app that you use onboard the ship. I found this to be super useful to book activities, specialty dining, and excursions. I found it to be a great way to see what was happening and what activities I had planned for the day. We often lost the daily paper schedule they put in the room, so getting to see it on my phone was great.
Teens can have their own accounts on their own phones, which I frequently used when booking laser tag or go-karts.
A word of caution! Make sure your phones are on the right settings. My phone had linked to cellular service in the middle of the ocean, costing us several hundred dollars. Oops.
8. Go-Kart Speedway
Something that made Norwegian stand out to us over other cruise lines was their wide selection of teen friendly activities like laser tag and a speedway. I loved them. These could be easily booked through the app and were a great way to spend some time during days at sea.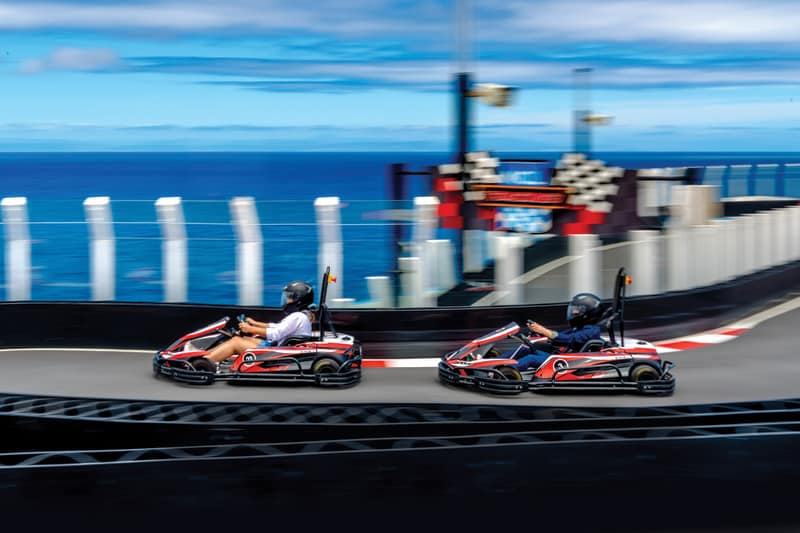 The Go-Karts were comparable in speed and track size to something you would find on land, with a two-level track that extended over the side of the boat. Family races were super fun and competitive. We found that the go-kart times filled up fast, so you'll want to book them ahead of time on the day of boarding.
9. Laser Tag
The Laser Tag arena was another fun way to spend time at sea. It was open air, so when the ship was moving there was always a cool breeze going through. The laser tag featured two teams facing off inside a relatively large arena considering this was on a cruise ship.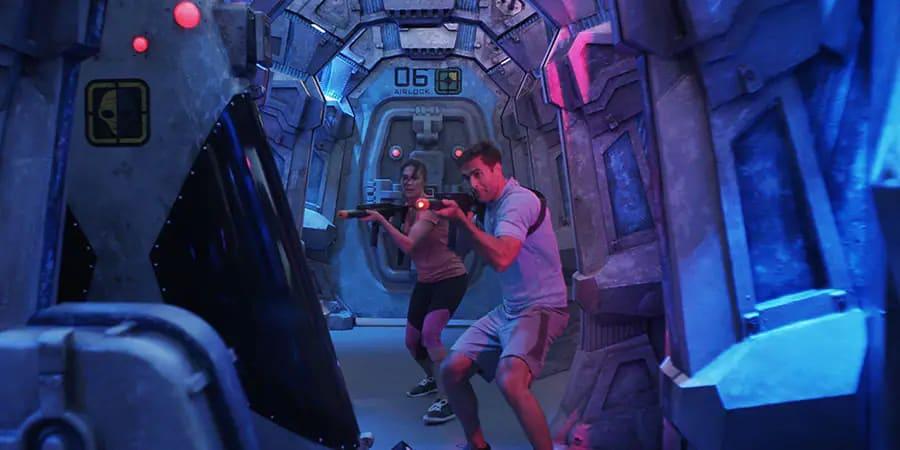 Cameras in the course allowed family members to watch from outside. The laser guns themselves were great fun to use, with power ups and shields. I played a game at least once a day, and it was always a blast (no pun intended). Younger children are allowed to play as long as they are 48 inches tall.
10. Our Cabin
We sailed in a Family Club Balcony Suite, that had two lower beds that convert to a queen-size bed, a sofa bed, and an additional pull down bed for 1. Our cabin was spacious and well-maintained. There are bigger family suites that have a living room for more space.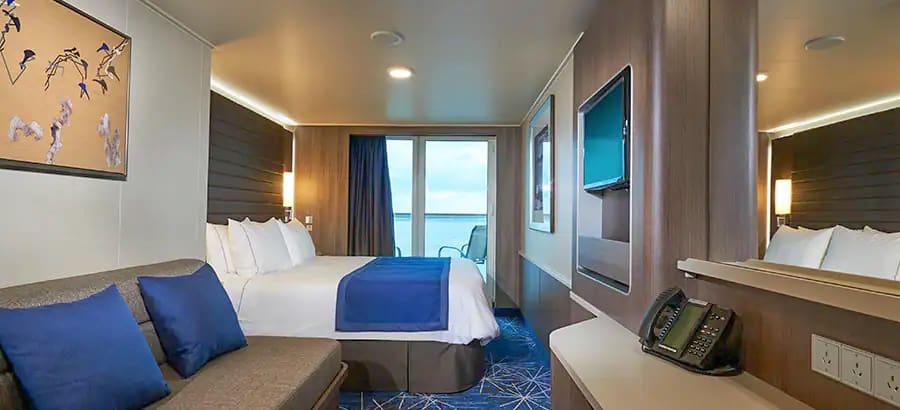 We regularly took advantage of having a balcony. It was a great place to retreat to and relax in after a long day of excursions. We also loved to watch as we docked from our balcony, as it was always fun to see the new destination for the first time.
The room service was great, and we made use of the free breakfast delivery every morning. The A/C was also super cold and effective, important after a long day, and internet access worked well.
11. The Staff and Service
The staff onboard the Norwegian joy were so helpful and considerate, I cannot speak highly enough of them. From the ship officer who took time out of her busy day to help us with our bags to the attendants at the video arcade and youth program and the rides who were patient and helpful getting us set up in the go karts and the VR experiences.
If I had a question or needed help, there was always someone available. Everyone onboard the ship was genuinely kind, helpful, and wanted us to have a great time. They were what really made the cruise so great for us.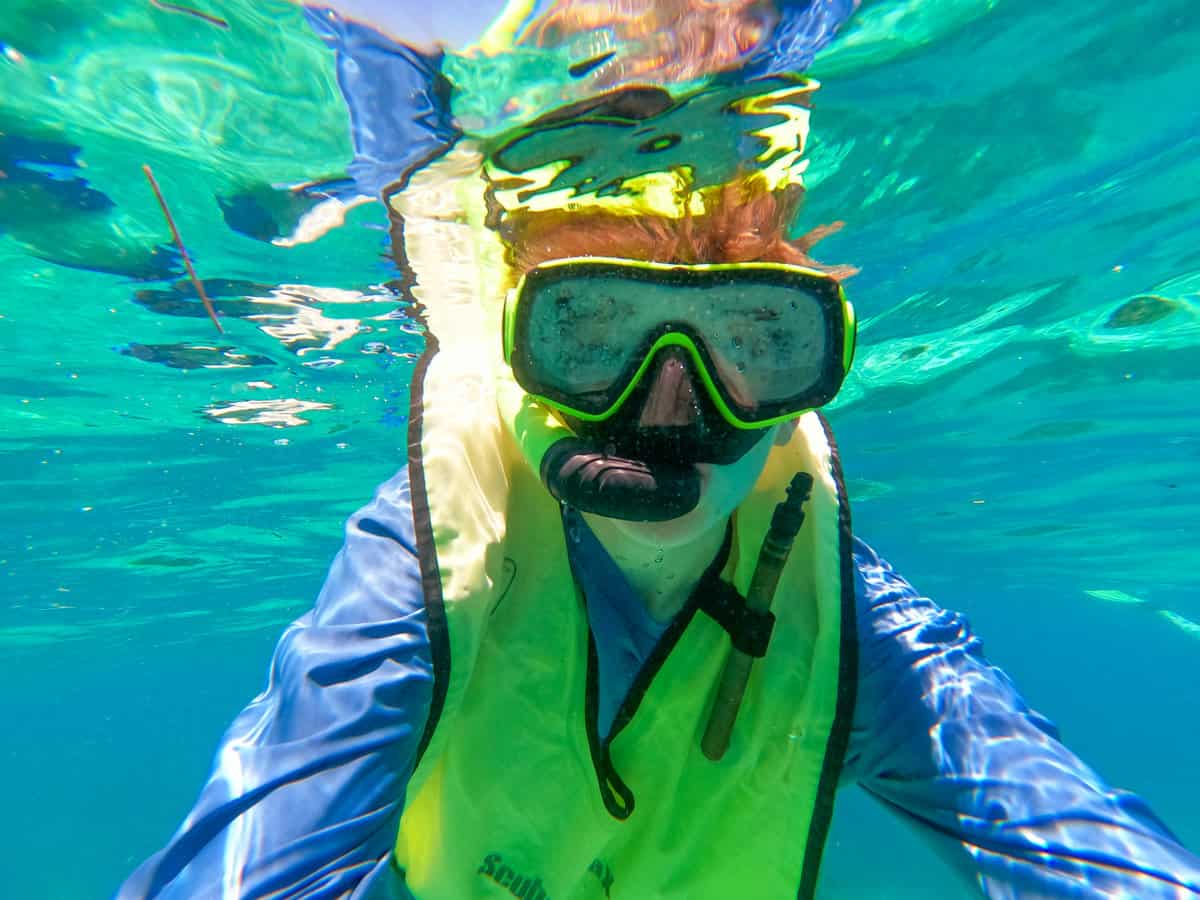 Overall, I would highly recommend NCL's cruises for families with teens because of the great array of attractions, and the independence teens can have onboard. The cruise was a great experience for us as a family, and really brought us closer together.
Luxe Recess is both a family travel magazine but also a Virtuoso travel agency. Booking with us provides the opportunity to receive enhanced benefits specific sailings as well as free VIP amenities on your pre-cruise luxury hotel stay. Can we help you plan your family vacation?
Follow along and look for our next report from the inaugural sail of the new ship the Norwegian Prima, the largest ship in the cruise line. And next, a tween report from Norwegian's Haven and exclusive Silver Cove, some of the nicest cabanas found anywhere on a cruise ship's private island.