In the travel world, awards can hold a lot of weight—Forbes Five Star, AAA Five Diamond, Gold List, It List, Reader's Choice Awards…the list goes on. Each designation signifies a level of service, amenities, and overall experience one can expect from a resort or hotel. Of course, what one traveler may think is the 'best' may only feel mediocre to another. Which is why I was skeptical when reading the list of accolades racked up by the recently redesigned and reopened Rosewood Little Dix Bay on Virgin Gorda.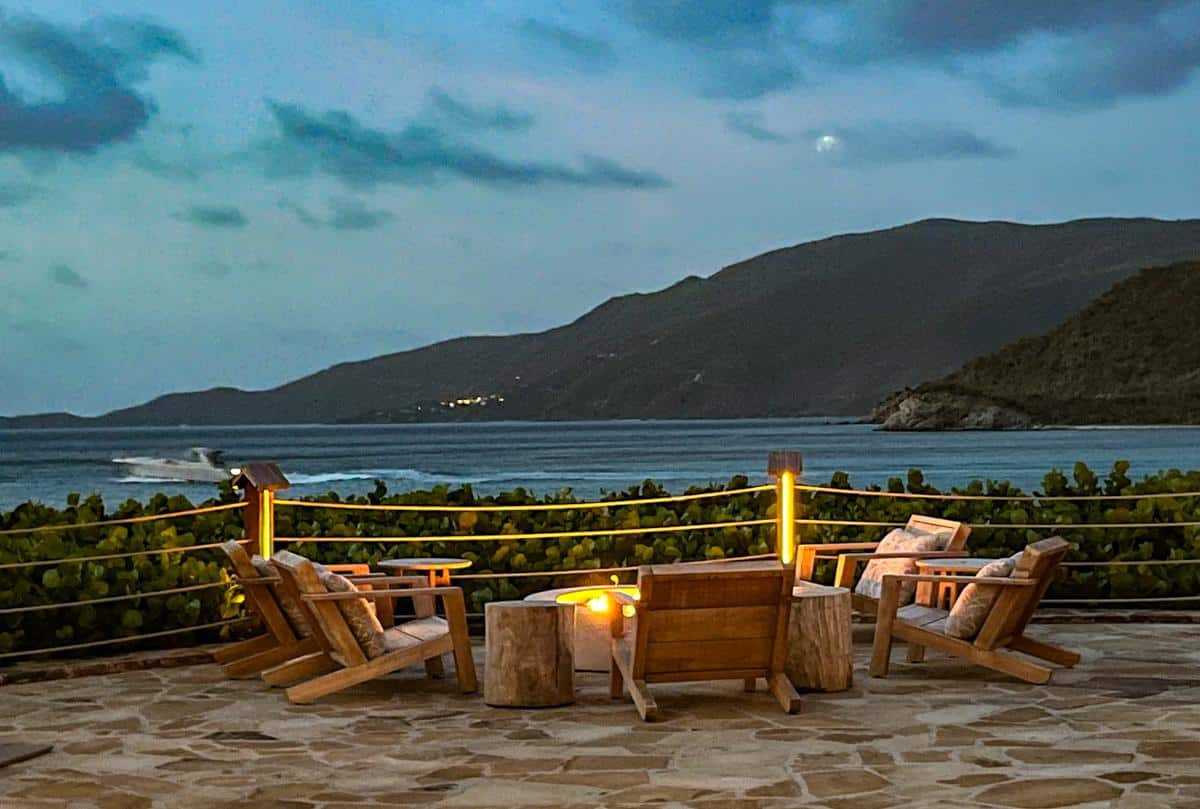 After a week of blissful relaxation, delicious food, and the best service I have ever experienced, I would have to agree. Rosewood Little Dix Bay really is the best of the best when it comes to a Caribbean island experience.
Where is Rosewood Little Dix Bay?
Located on the island of Virgin Gorda in the British Virgin Islands archipelago, Rosewood Little Dix Bay is an 80-room resort set on 300 sprawling acres that boasts an unbelievable half-mile of private white-sand beach.
There are only a few luxury resorts in the BVIs. Little Dix Bay and Bitter End Yacht Club are the only luxury resorts on Virgin Gorda. Richard Branson's Necker Island is nearby, as is Guana Island and Peter Island.
The British Virgin Islands are renowned for their barefoot luxury and natural beauty. You won't find any souvenir stands, high rises, jet skis or tourist traps. The vibe is peaceful, eco-friendly, and relaxed. Sustainable luxury at its finest.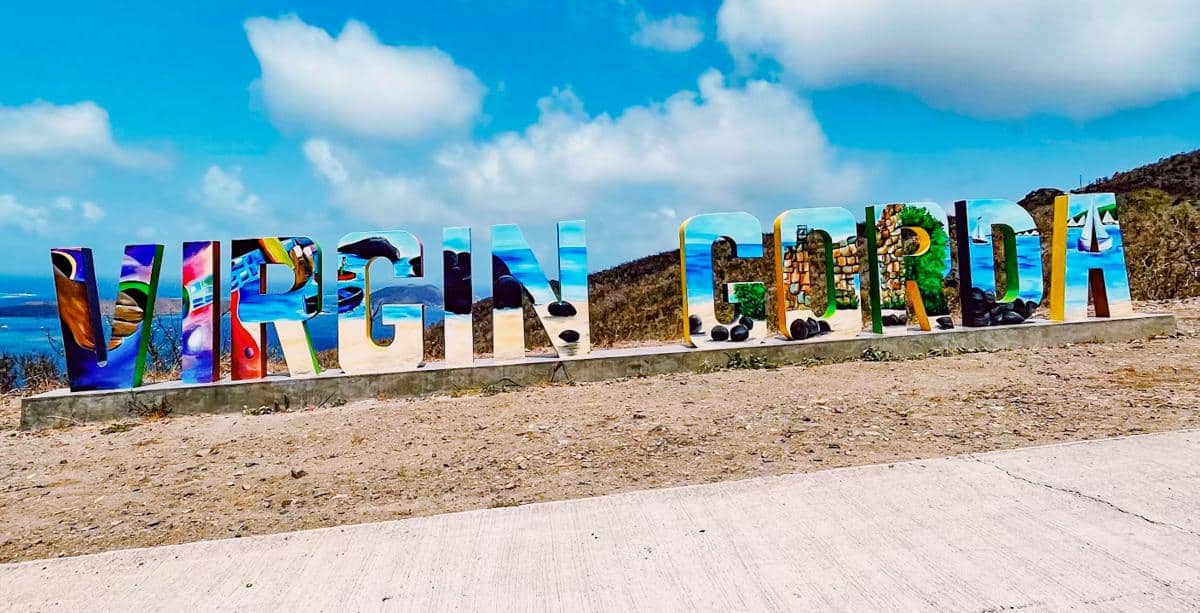 Little Dix Bay can be reached by flying into the Tortola's Terrance B. Lettsome International Airport and taking a 20-minute boat transfer or by flying into St. Thomas, then taking a ferry to Tortola, followed by a transfer on the resort's private catamaran.
I am terrified of small planes, so our family of five opted for the latter. It wasn't the simplest arrival, but allowed us plenty of time on the water for the stunning scenery. On the resort's catamaran from Tortola, we were offered the BVI's signature drink, a Painkiller, and an assortment of beer, wine and sodas.
'Welcome to Paradise!'
"Little Dix Bay is just around the next cove," said our captain after the twenty-five-minute journey. Approaching the luxury resort, the peaked domes of Little Dix Bay came into view, calling to mind the architecture of the South Pacific.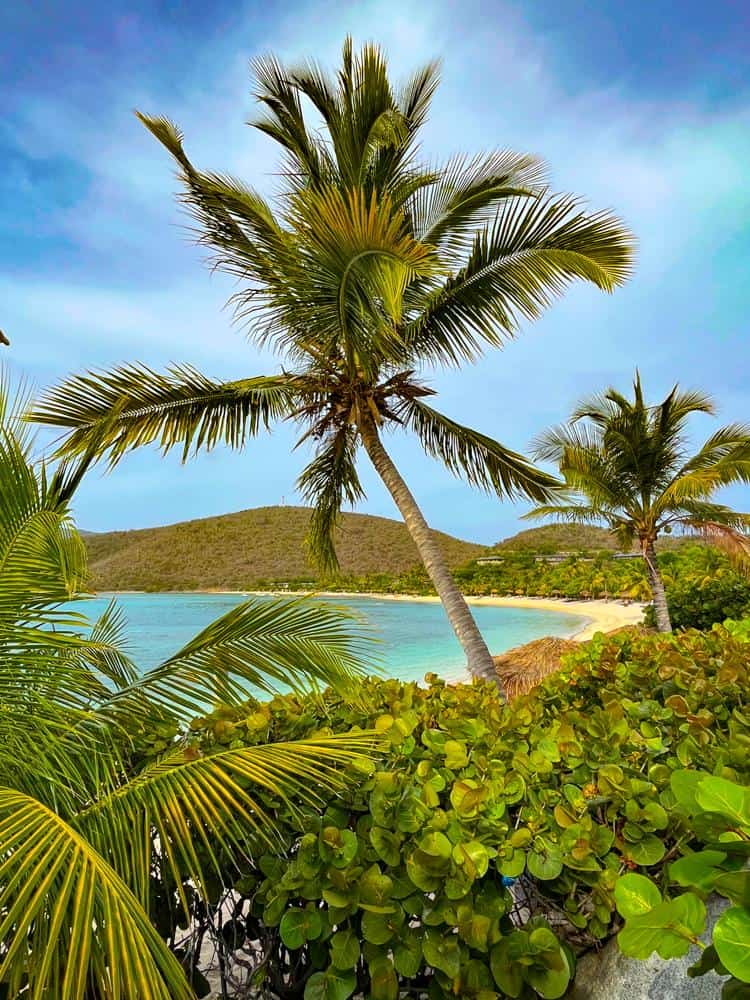 Rosewood resorts pride themselves on promoting a 'sense of place' with every resort. Indeed, Little Dix Bay's private setting and lush vegetation immediately lends the vibe that you are marooned on a private island.
These were the first words we heard upon arriving at the dock of Little Dix Bay, and we would soon realize that indeed, we had entered a paradise of rare proportions. Stepping on to the dock, we were greeted by our personal butlers, Riju and Hubert.
Butlers at Little Dix Bay are not suit-wearing stiffs, but rather more like private concierges, booking everything from spa treatments to dinner reservations, to Jeep rentals. Communication with them is done via What's App, and any questions or needs we had were simply a matter of sending a text.
STOP!
JOIN OUR LUXURY HOTELS & RESORTS FOR FAMILIES,
A FACEBOOK GROUP FOR SEEKING ADVICE AND INSPIRATION
FOR THE BEST LUXURY FAMILY BREAKS.
At Little Dix Bay, there is no lobby and only an open-air reception area and a small lounge in the main building. Check-in is as easy as signing paperwork in your room with your butler – no front desk needed. After enjoying a lunch of sushi and lobster salad at the Sugar Mill, one of the resort's four restaurants, our butler Hubert escorted us directly to our room.
Rooms at the Rosewood Little Dix Bay
All buildings at Little Dix Bay are only one or two-stories, with either private balconies or private terraces that open directly to Little Dix Bay beach. Our two-bedroom suite felt more like a private home and was directly beachfront, all on one level. The massive living and dining area was furnished in blues and tans, with earthy textures, woven chairs, and a midcentury modern vibe that felt like the beach house of my dreams.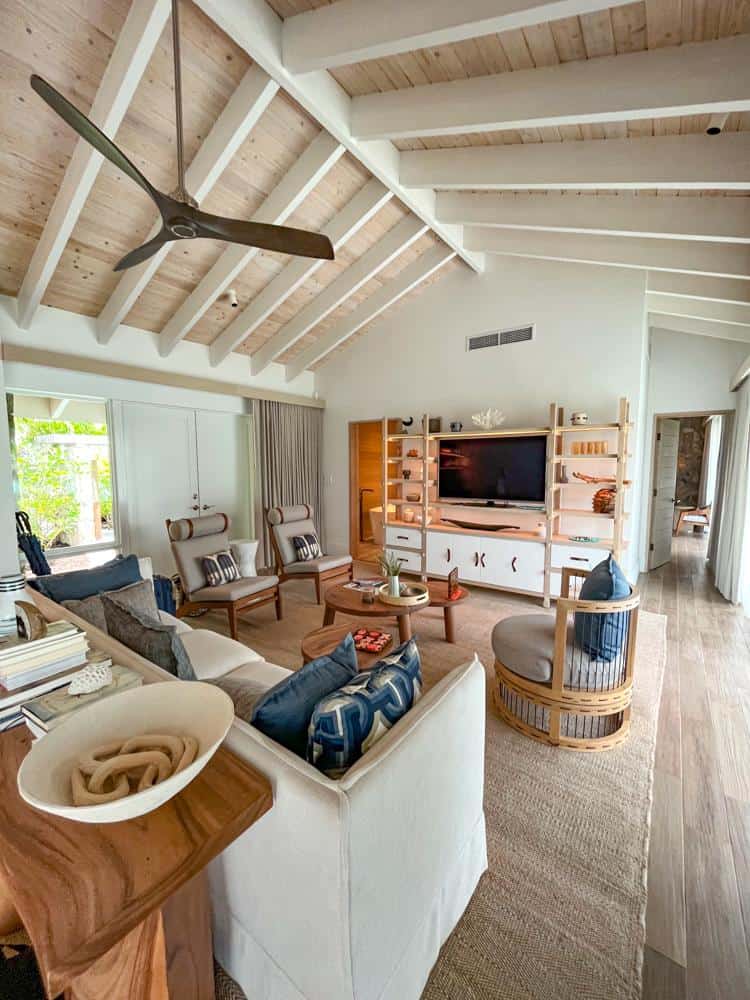 A large serving area held a Nespresso machine, as well as a wine machine that dispensed cold rosé or white by the glass simply by pressing a button—a dangerous prospect for my wine-loving sensibilities. On the dining table was a welcome letter from the manager, as well as a bottle of red wine and a cheese and charcuterie board, while a jar of fresh cookies on the coffee table awaited the kids.
Both bedrooms were equal in size, with natural rock walls, soaring beams, and plush white bedding. Each bedroom had a massive walk-in closet that held raffia beach bags and loungewear by luxury brand Edie Parker, that was available for purchase in the resort's boutique.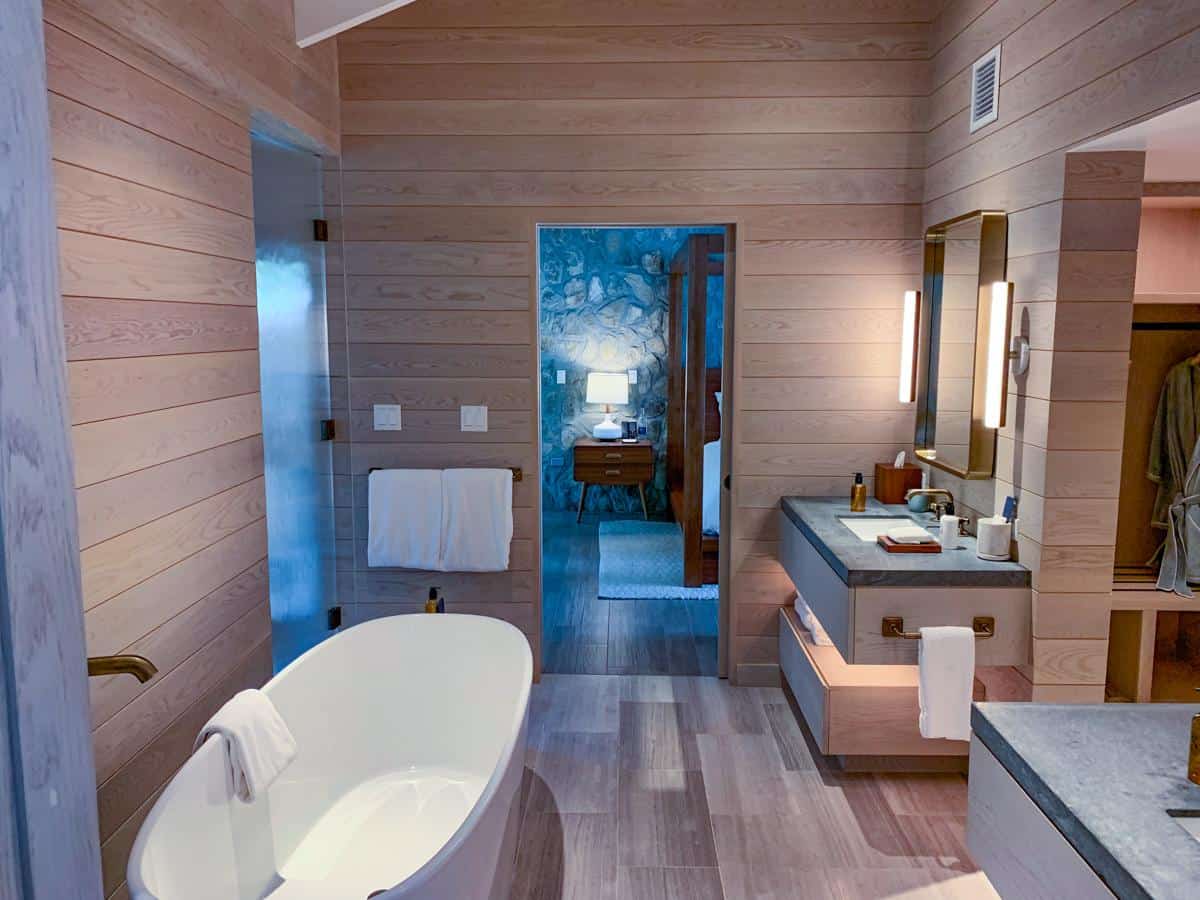 The bathrooms each had two separate sinks, a soaking tub and a massive walk-in-shower that was a room in itself. Glass doors lead to private outdoor showers with curved rock walls—another reminder that you are truly in a secluded island paradise.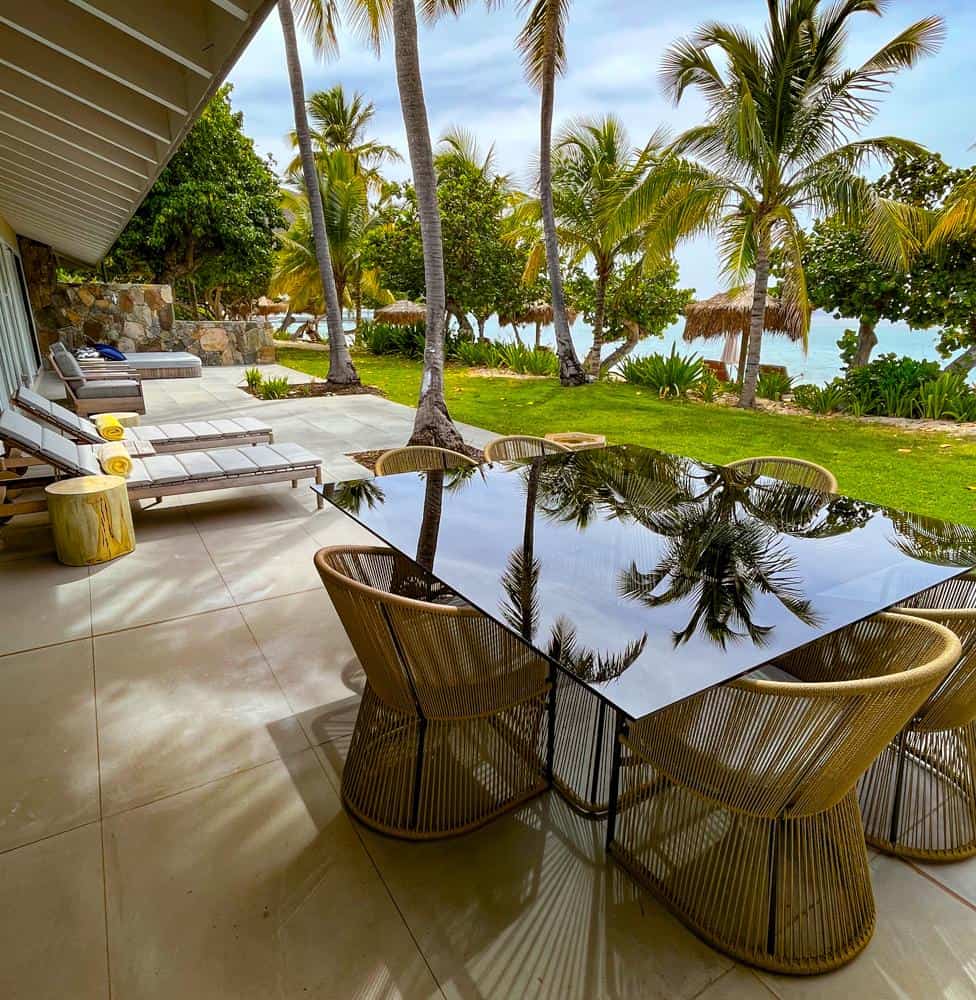 Our back patio spanned the length of the suite and contained a dining table for six, four lounge beds and a set of occasional chairs. There were faucets for washing your feet and a small grassy area lined with palm trees just steps from the sand.
Resort Safety
Little Dix Bay has made headlines for the fact that the resort does not have room keys (doors do lock from the inside if needed). As an anxious parent, I thought this would bother me. There is almost zero crime on Virgin Gorda and every hotel staff member we met could not have been nicer.
It only took me a few hours to get used to the fact that we could walk out of our suite and not worry about a thing. In fact, since the resort is gated and the island considered so safe, my kids freely biked, walked and explored the resort at their leisure without a care in the world.
The Rosewood Beach You'll Never Want to Leave
The half-mile of private beach at the resort is a marvel of powdery white sand, woven palapas and comfortable teak lounge chairs. Every guest has a designated set of chairs and palapa on the beach. There is no rush to save seats, find an umbrella, or reserve a cabana.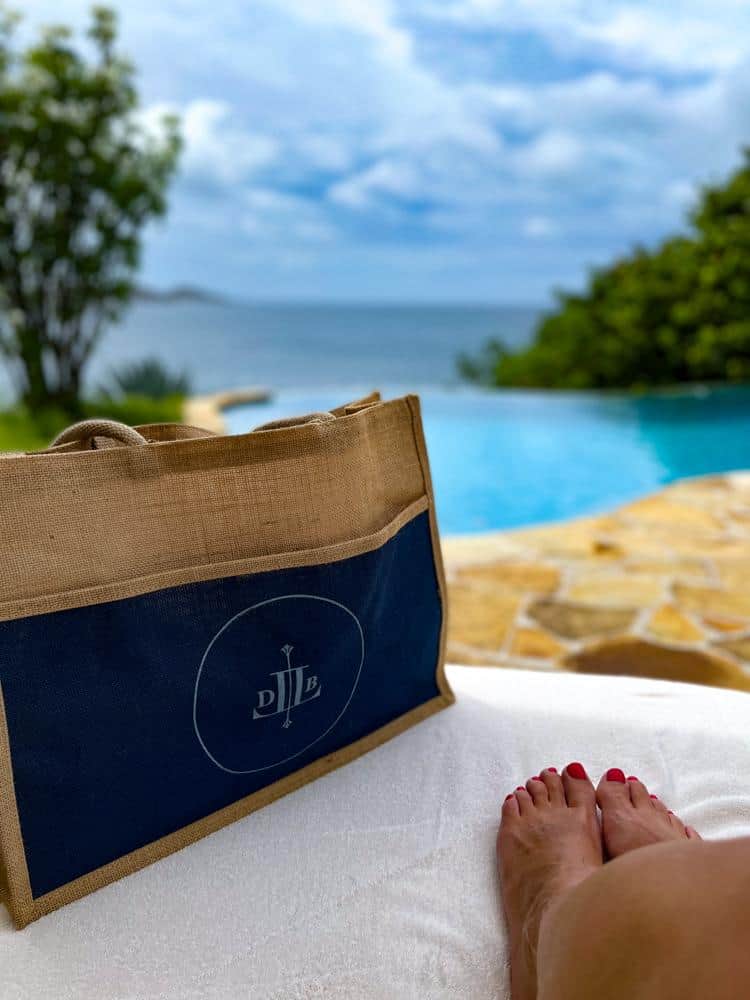 Our five chaises and two palapas were waiting every morning with towels, sunscreen and icy cold swell bottles of water served in ice buckets. Beach service, whether it was drinks, snorkeling gear, or lunch, was as easy as pressing the button on our palapa.
Within minutes of unpacking, my fifteen-year-old had secured snorkeling gear, ran out the sliding doors of our suite and was exploring the clear turquoise waters.
"There's a sea turtle!" he screamed, waving at us. We soon discovered that four large sea turtles reside in the cove and seeing them would be a daily occurrence.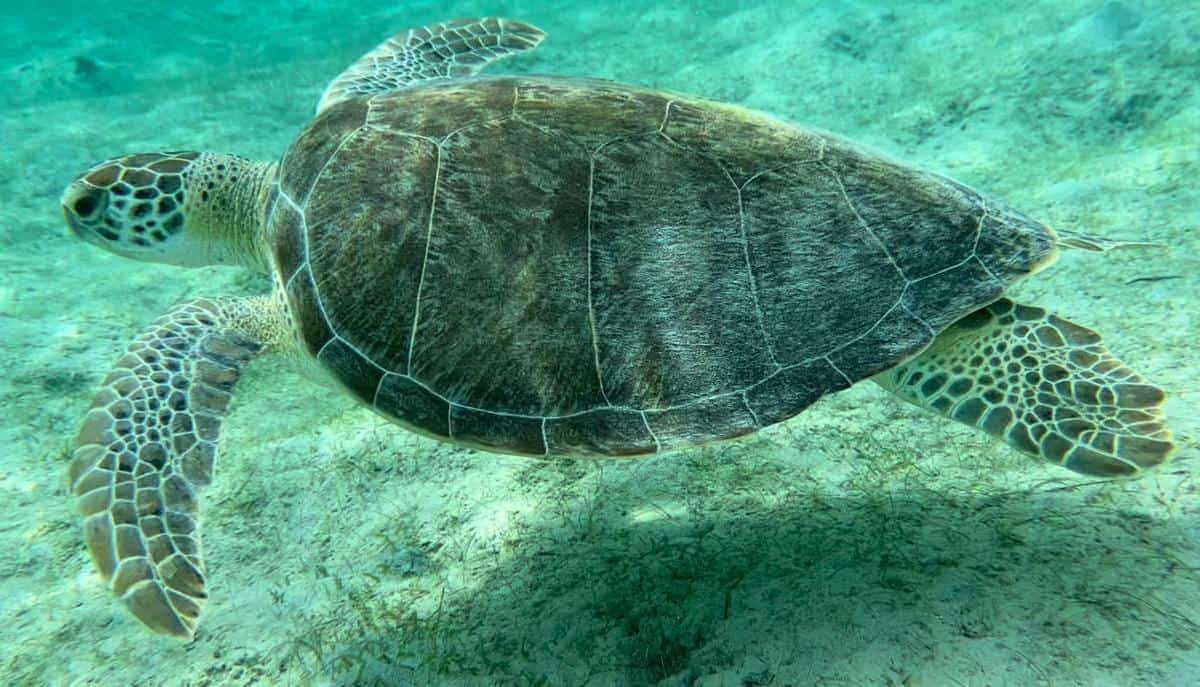 Water sports are complimentary, and the resort has a fleet of stand-up-paddleboards, Hobie cats, kayaks and snorkeling gear available any time at the water sports desk. My three kids snorkeled all day long, every day of our trip and never tired of the calm, shallow waters teeming with marine life.
The resort also has twice-daily complimentary beach drops where the resort's boat will take you to one of seven secluded beaches on the island and leave you until a designated time. The value of these amenities is incredible—there is no need to spend extra on a boat charter, snorkeling trip or other excursion. The resort handles it all through a beach drop. If you want to explore via car, the resort keeps an on-site fleet of jeeps and mokes (mini cars used by the islanders) available for rent at $95 per day.
Little Dix Bay Restaurants
For a resort with only eighty rooms, Little Dix Bay has a great variety of easy access dining options and international cuisines. Beach and poolside dining was outstanding and featured a fresh, seasonal foods like Asian-inspired shrimp wraps, paninis, salads, and an outstanding burger. The kids' menu had standards like chicken tenders and grilled cheese, and portions were generous. Pool attendants deliver meals in cute wooden carryalls, and salads, sides, and French fries stay neat in mason jars.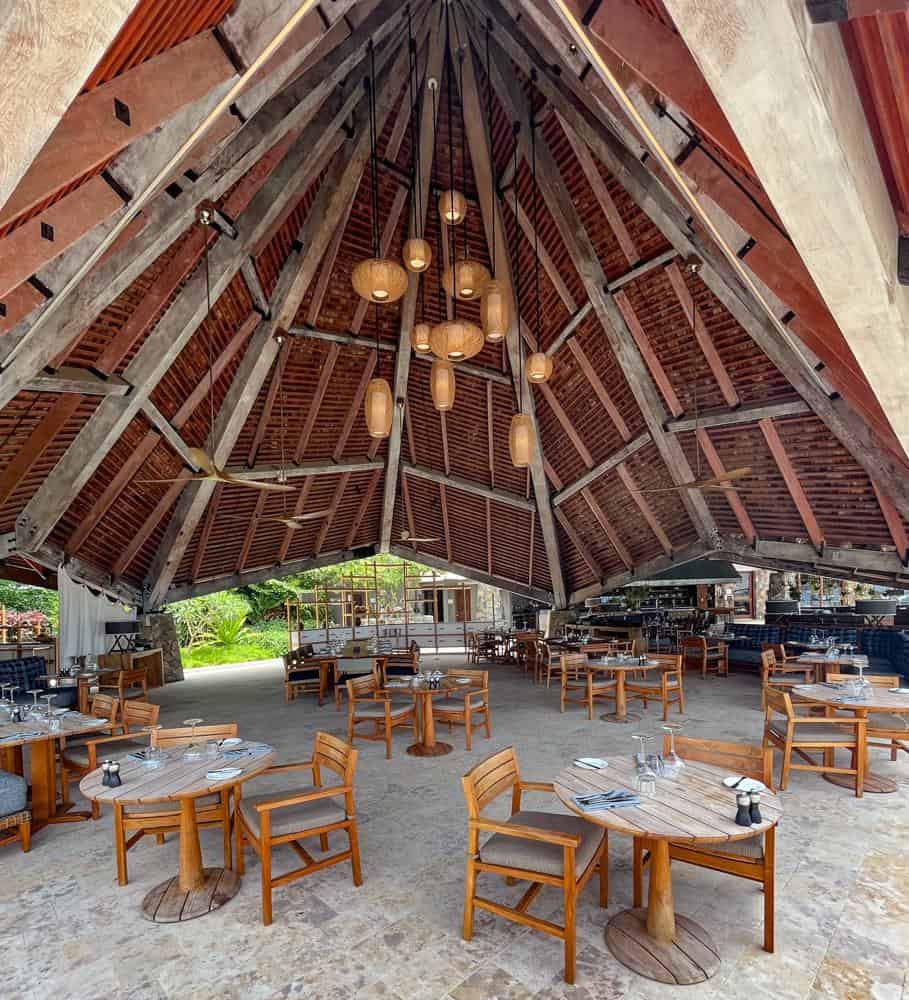 Pavillion
The resort's main restaurant is Pavilion, a large and open-air restaurant with woven light fixtures, a neutral palate, and a large stone veranda. The veranda was our favorite after-dinner spot to enjoy drinks alongside the firepits. Pavilion's dinner menu features charcoal-grilled meats and fresh produce, but much of the menu is distinctly British, with many Indian-inspired dishes like butter chicken, garlic naan bread and beef pepper pot.
Pavilion is also the venue for daily breakfast, which is one of the best breakfast buffets I've had anywhere. (Luxe Recess can book your stay with VIP amenities including free breakfast daily). A rotating special like eggs benedict or loaded avocado toast was on the menu every day, along with pancakes, French toast, omelets and eggs, breakfast meats, chia pudding, freshly made smoothies, and a spectacular fruit, cheese, and charcuterie display.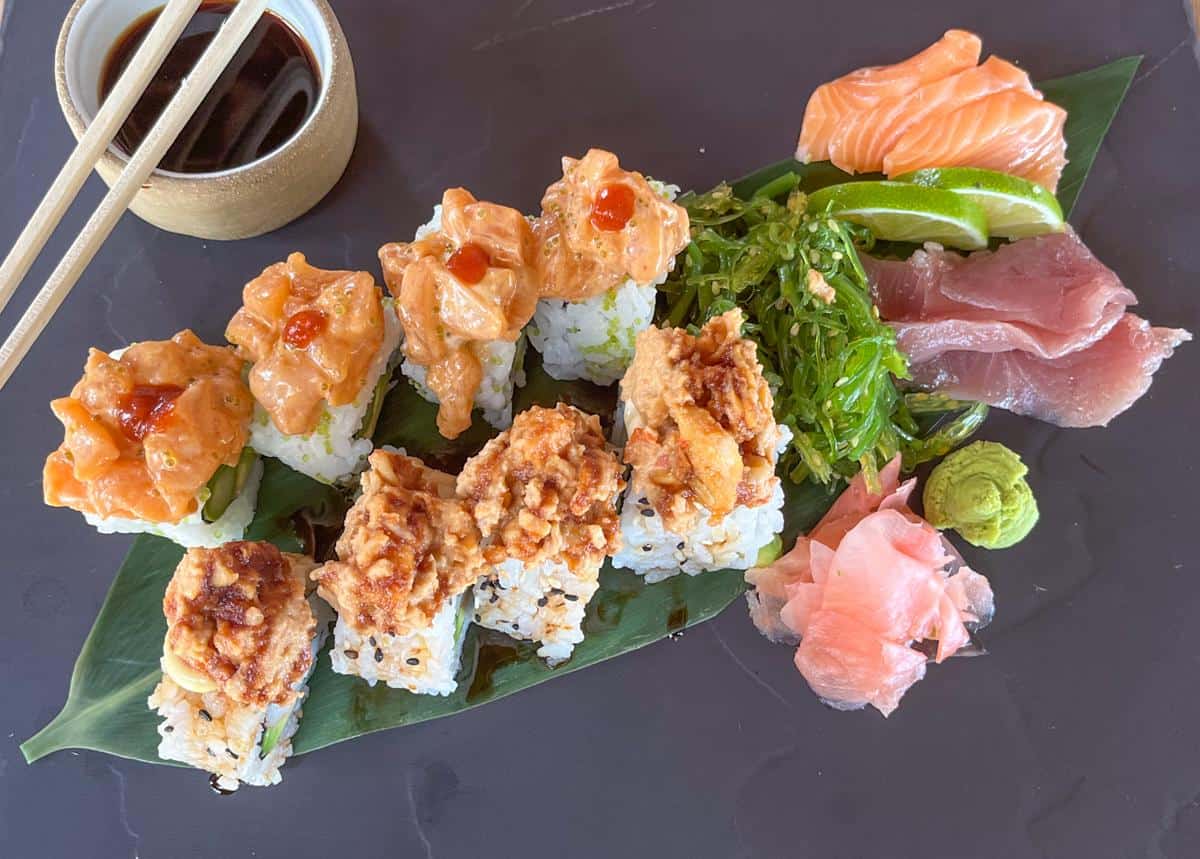 The Sugar Mil
The Sugar Mill is the adjacent restaurant set on the beach, in a rotunda-shaped stone and shingled open-air building. The restaurant is open every day for lunch, and some evenings. It features a seafood-heavy menu, daily sushi specials, and Caribbean-inspired tapas. We enjoyed the lobster salad sandwiches, fresh sushi and paella at The Sugar Mill.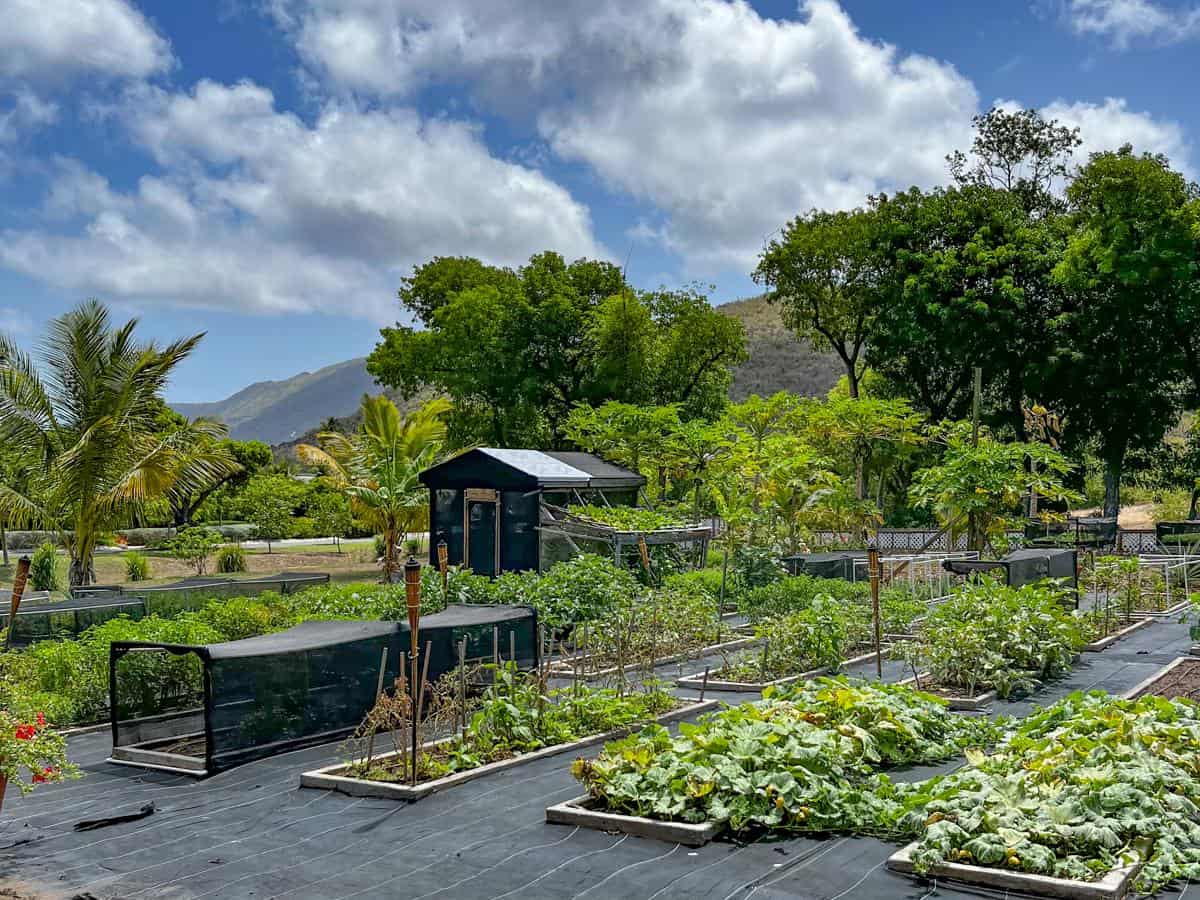 The Reef House
The Reef House, the resort's most intimate restaurant set directly on the beach, features true farm-to-table dining. Much of the produce is harvested from the resort's extensive tropical gardens. Standbys like steaks and fresh seafood are on the menu, but the creative, plant-based dishes are the standouts.
The Rum Room
The Rum Room is the resort's open-air bar and lounge. It features light bites like burgers and calamari, served both in the bar area and along the vast oceanfront promenade. We saw families use this casual option, feeding their kids from a kids' menu. while enjoying craft cocktails and appetizers. It was nice to see a resort of this caliber offer a casual option at night. So many resorts only offer formal sit-down restaurants or room service in the evenings.
Theme Nights
Most guests at Little Dix Bay are there for a week or more. The resort works hard to keep the dining interesting by rotating theme nights at each of the restaurants. During our stay, we enjoyed a 'Seafood Night' at Sugar Mill, an 'Indian Night' at Pavilion, and a truly outstanding 'Mexican Night' complete with to-die-for lobster tacos at the Reef House. We also enjoyed a traditional 'British Night' at Pavilion with live entertainment provided by a visiting band, The Traveling Hands, an award-winning British band.
It's possible to take a ten-minute taxi into Spanish Town to some local waterfront restaurants. But with so many options on-site, we never left the resort for dinner. Our children enjoyed room service one night while we had a romantic dinner at Pavilion.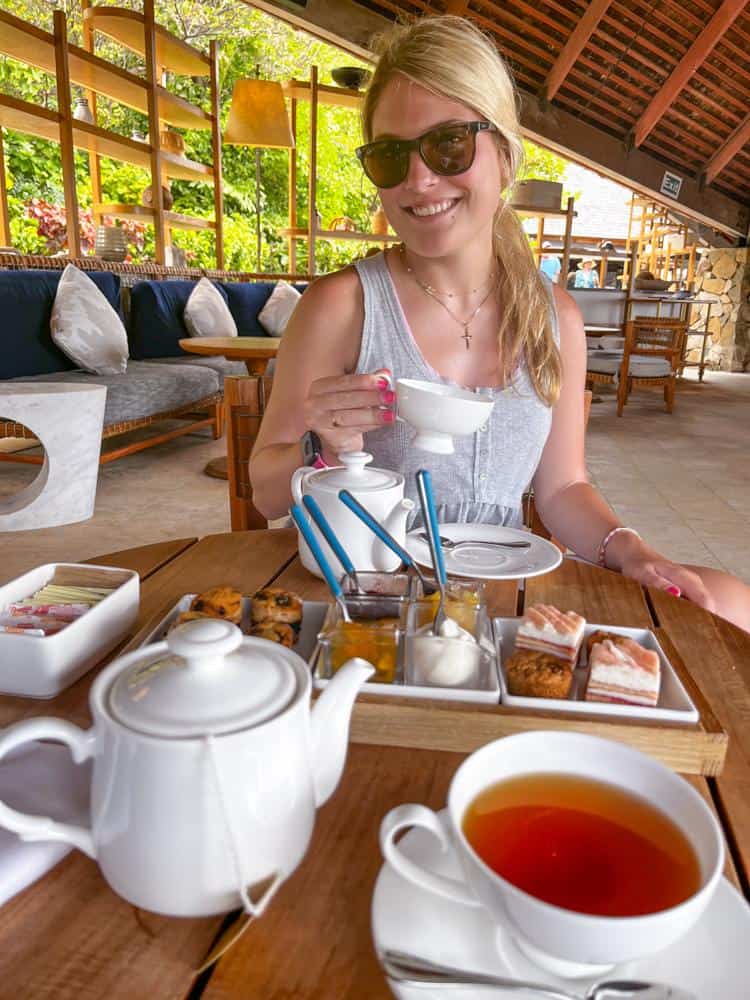 Extra Treats and Special Touches
Complimentary food offerings are abundant at the resort. The Rum Room is the setting for the complimentary afternoon tea offered daily, complete with small pastries and sandwiches.
Every day a pop-up ice-cream stand on the beach served homemade flavors and toppings at 3pm. Our butlers, Hubert and Riju, were constantly leaving treats in our suite, like a chocolate beach house for the kids, a bottle of wine almost daily for the parents, or a tray of pre-dinner fresh oysters.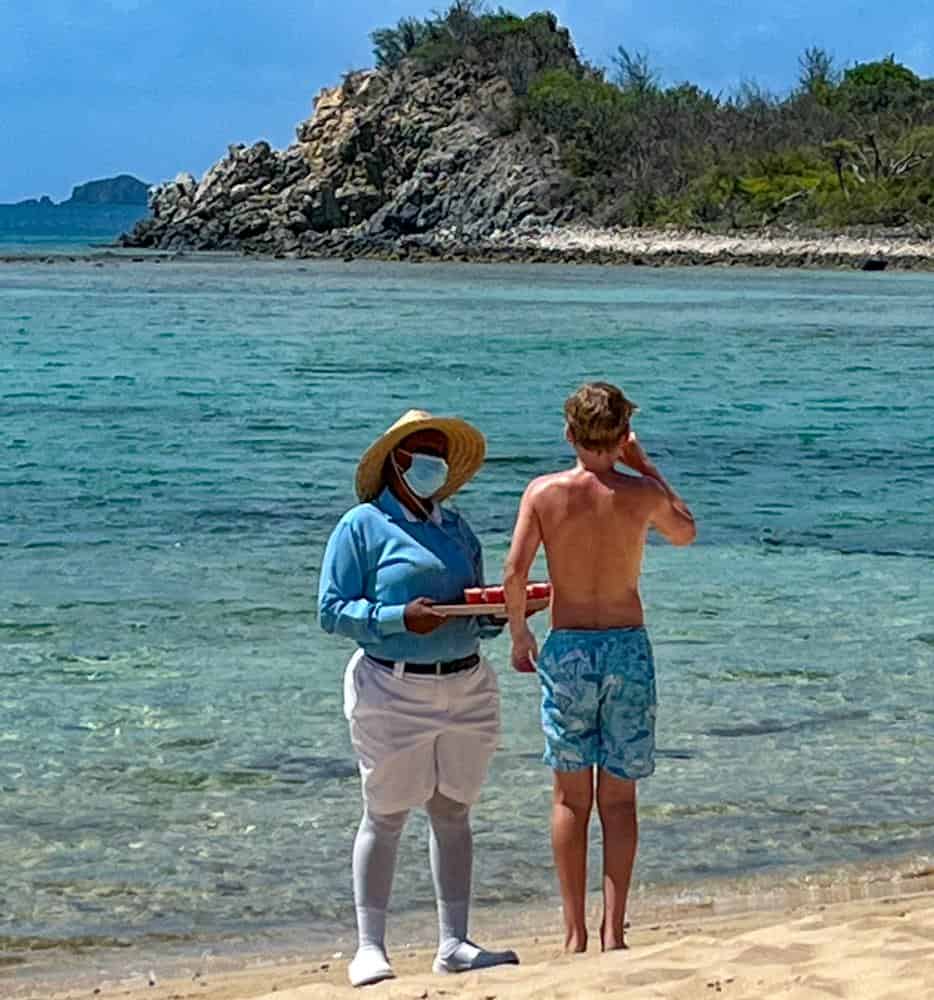 The effervescent Miss Lucy walks the beach several times each day. She handed out fresh smoothies, appetizers, homemade popsicles, or other treats. Known as the resort's resident ray of sunshine, Miss Lucy gave us some of the best service of our trip. She was so much fun and was my children's favorite person on property.
The Pools
The Pavilion Pool, the resort's main outdoor pool, is smaller than a lot of resorts. But it doesn't matter when you spend most of your time in the calm shallow waters of the ocean. My kids visited the pool many times and enjoyed the rocks and small waterfalls. And every time, they had the pool entirely to themselves, despite the resort's nearly sold out status.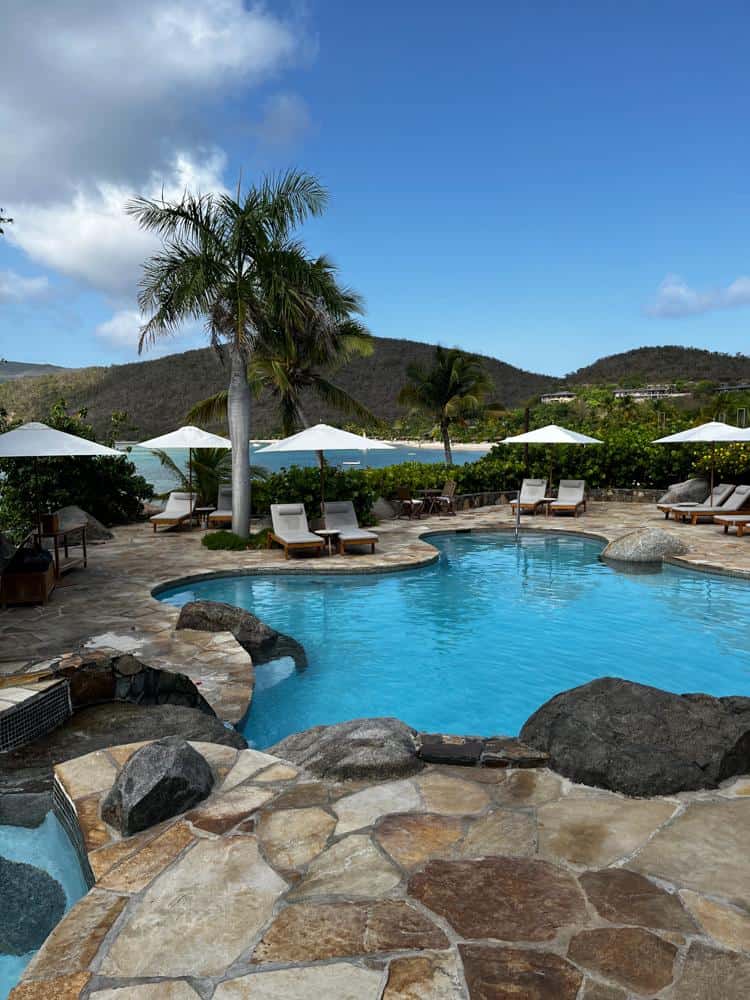 Recreation
My husband loves a great fitness center, and the one at Little Dix Bay did not disappoint. Set in a standalone building alongside the tennis facilities, the fitness center offered something for everyone. Game sets and foosball are available in the lounge area. The workout room contained state-of-the-art equipment, including Cybex weight machines, and LifeCycle bikes. The resort has a daily schedule of fitness classes, including yoga and guided meditation.
Rosewood Little Dix Bay is a tennis-lover's paradise. With six tennis courts (two lit at night for evening play) and two pickleball courts, it's easy to pick up a racket at any time. Rackets and court use are complimentary. The resort offers private lessons and clinics multiple times a day for a small fee. I took a cardio tennis clinic with the tennis pro, Luis Coronado, that left me thoroughly exhausted. Luis' instruction, tips and friendly encouragement boosted my confidence as an amateur player. Pickleball-the world's fastest growing sport—is popular at the resort with family and individual clinics and round robins offered daily.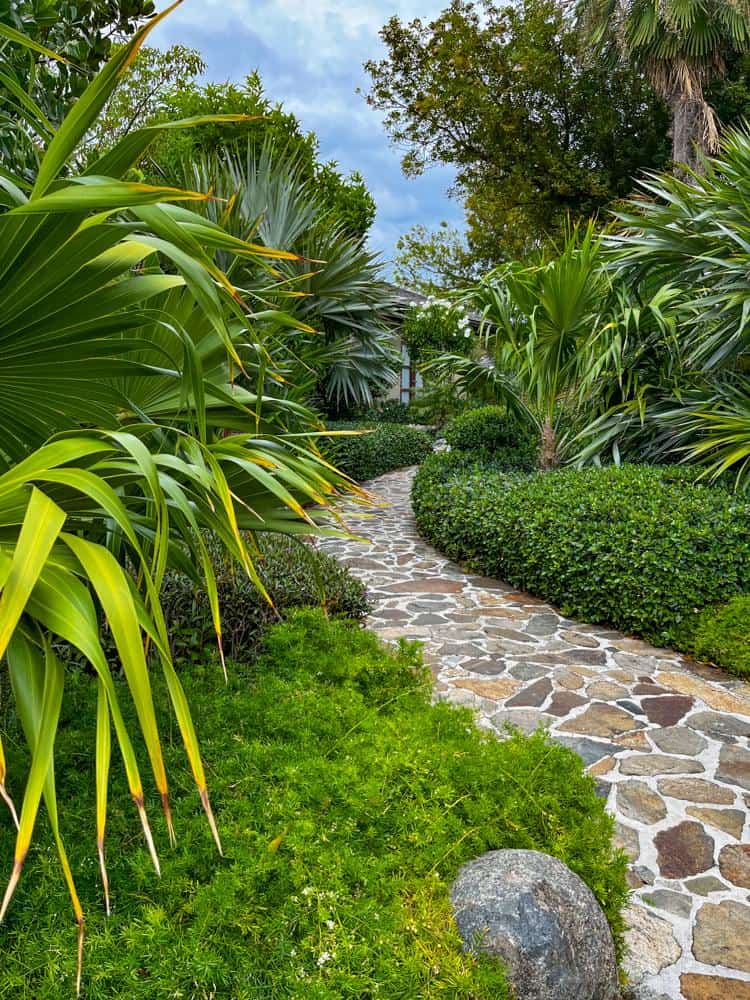 The Spa
Sense Spa, the resort's award-winning spa, sits above the beach, yielding spectacular ocean views across the bay. The open-air spa offers treatments in standalone buildings. You can hear the ocean and the soft rustle of palm trees through slatted windows. All of this combines to create a true essence of relaxation.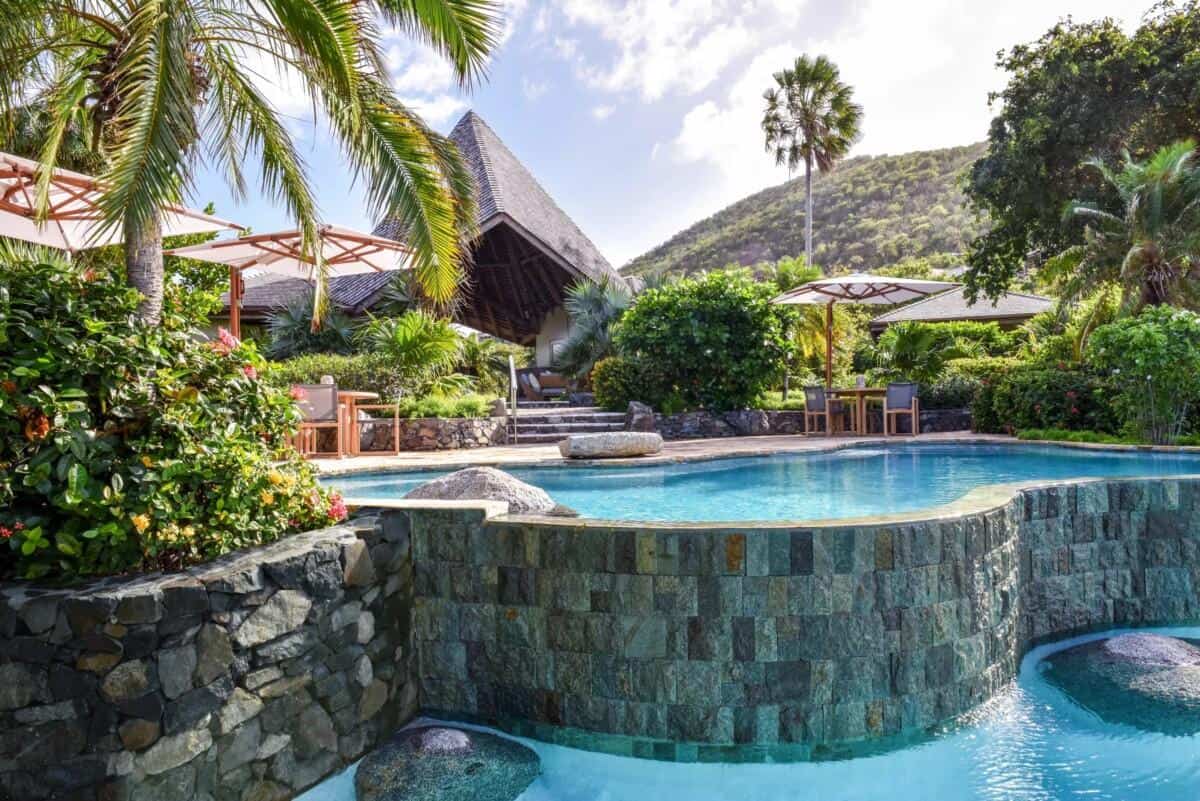 My massage was sublime, and my daughter felt relaxed and reinvigorated after her facial. The spa's infinity pool overlooking the ocean and the islands beyond is the stuff of Instagrammer's dreams.
Rosewood Little Explorers
The Rosewood Little Explorers club was large, airy, and had a darling indoor playhouse with age-appropriate adventures for the kids. Two large rooms dedicated to gaming would be perfect for older kids on a rainy day. The back patio of the club had outdoor toys. Little Dix Bay has a kids fitness program with KidFit classes. The resort has planned activities throughout the day with younger guests in mind.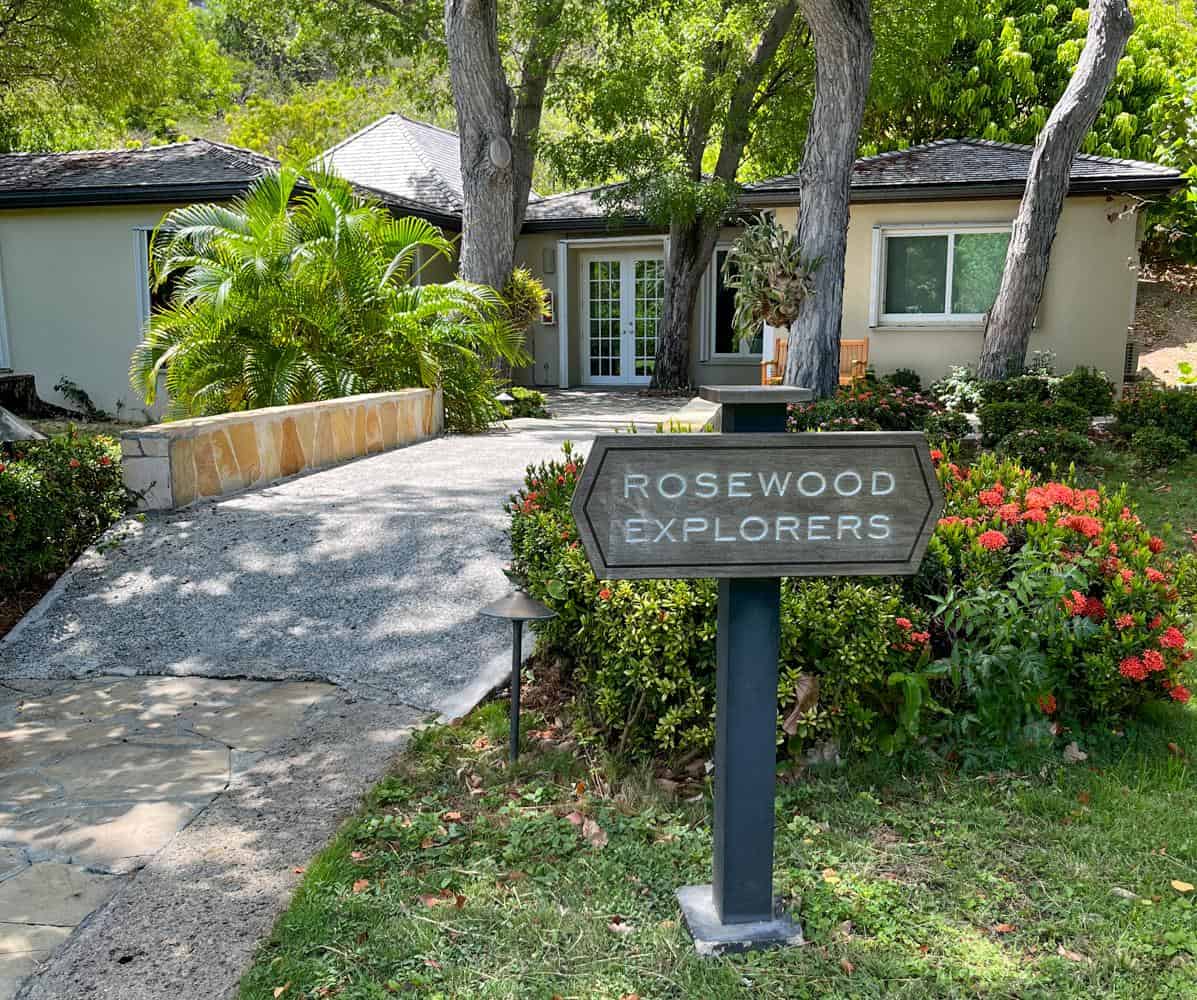 Little Dix Bay is an eco-conscious resort, and many of the family activities revolve around nature. The resort's sustainable farm, just beyond the fitness center and kids' club, is home to goats, turtles and chickens. Families can visit any time. We took a farm tour one morning and enjoyed petting the baby terrapins and feeding the goats. On one morning, a local conservation group was tagging and measuring the sea turtles and encouraged our kids to help.
Exploring Virgin Gorda
When we planned our trip to the BVIs, we had an ambitious list of must-dos. But after arriving at Little Dix Bay, we quickly realized that we never wanted to leave the resort. We did spend one day exploring the world-famous Baths National Park, the most well-known attraction in the BVIs. After arranging a jeep with our butler we drove ten minutes to The Baths. "Just leave the keys in the jeep, there is no crime on Virgin Gorda!"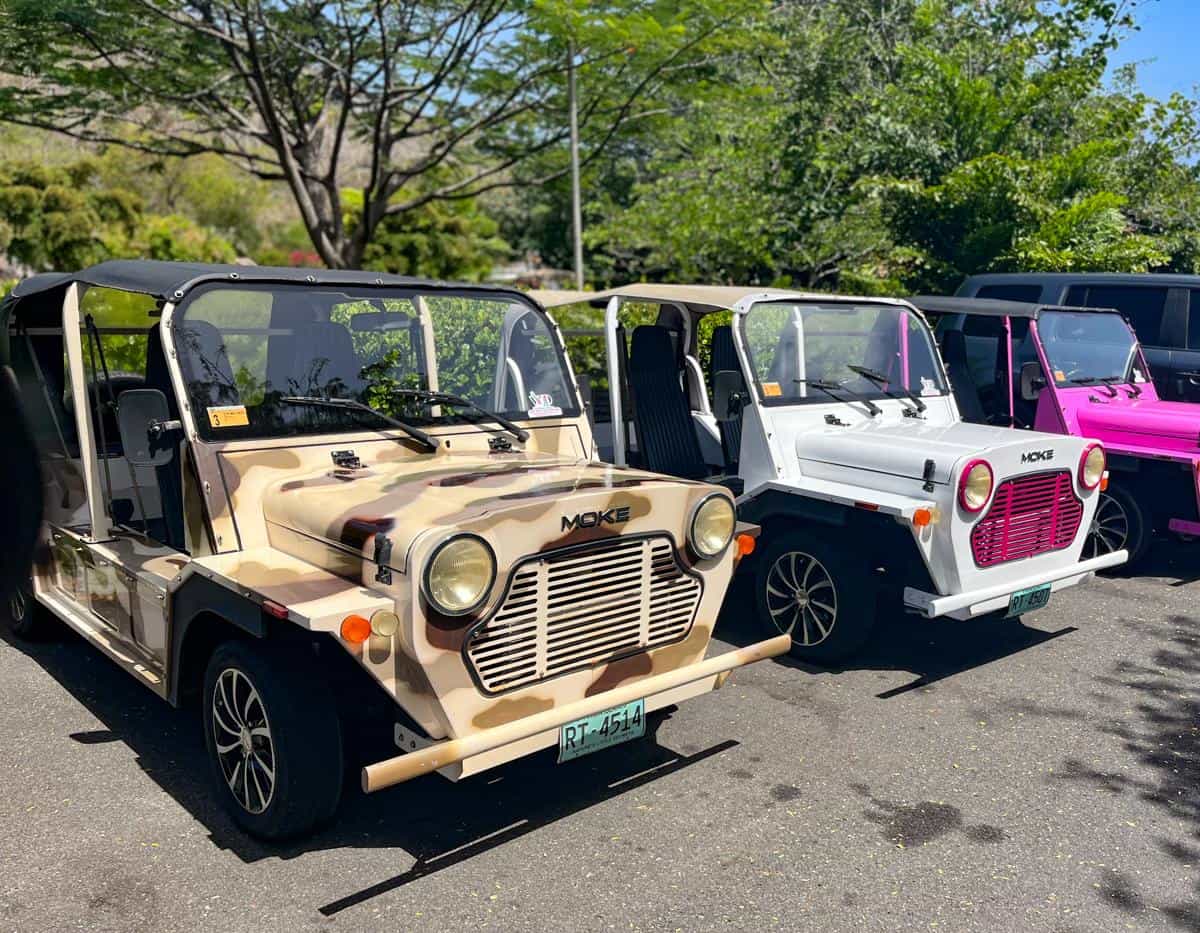 The Baths National Park is a grouping of massive volcanic rocks on the beach. They form a series of secret caverns and pools. After paying a small admission fee, it's a downward hike towards the beach to reach the Baths.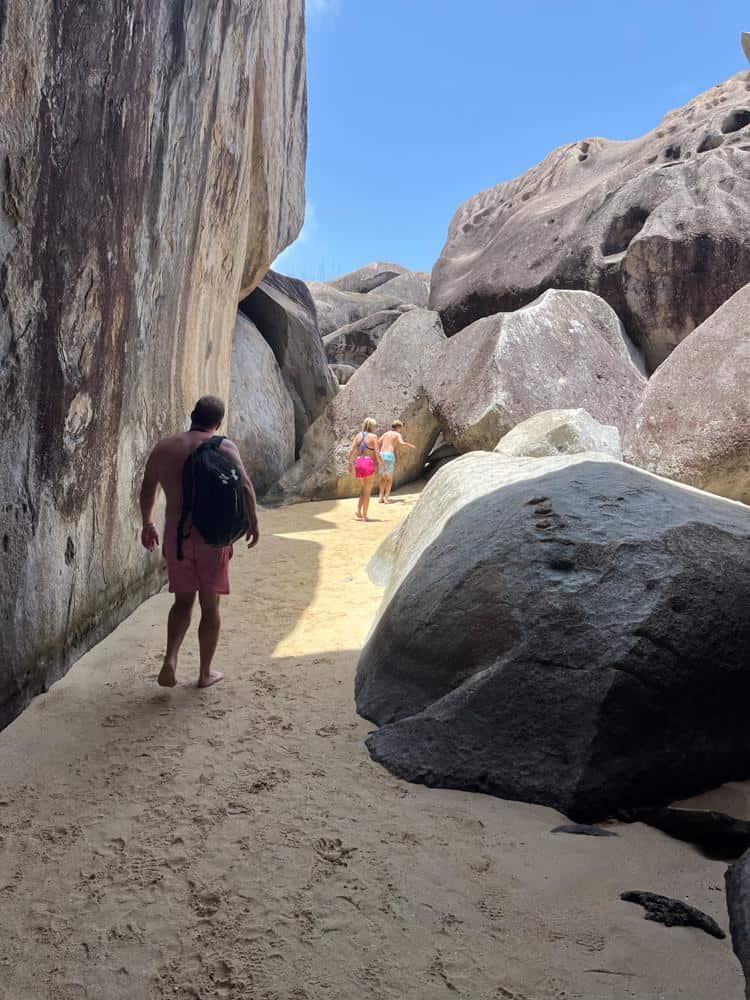 My kids loved exploring the pools and caves, and at times, it's tricky to traverse the slippery rocks. I wouldn't advise anyone with mobility issues to visit, as it's a lot of climbing and squeezing through small passageways. But the payoff is big, and the photo are opportunities endless. There are two large beaches near the Baths. One of which, Devils Bay Beach, might be the most beautiful beach I have ever seen. With sailboats in the distance, large rocks for jumping, and water so warm and clear that it doesn't seem real…it's the stuff beach dreams are made of.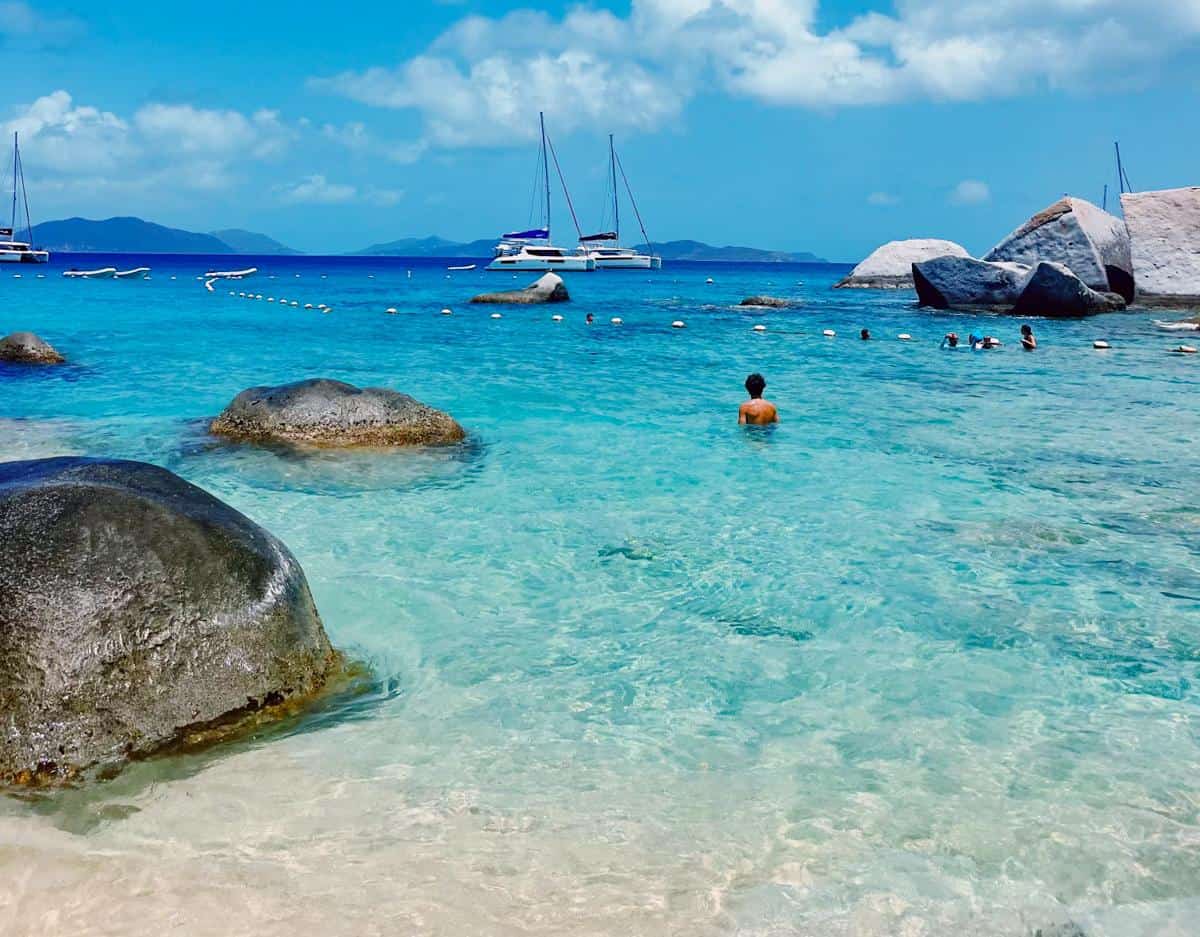 Driving around the island in our rented jeep was an adventure. Once my husband got comfortable driving on the wrong side of the road, we explored the island. It takes only a few hours, but roads in the Virgin Islands are narrow. I had to look away more than once as my husband drove the winding cliff roads that lacked any guardrails. We lunched at a local spot, Hog Heaven, that served fantastic barbecue, and had heavenly views to match.
Is Little Dix Bay Resort the Best?
You know those vacations that you spend months planning and anticipating, and the actual trip just doesn't live up? This was not one of them. Our visit to the BVIs and Rosewood Little Dix Bay exceeded our imagination and expectations in every single way. Virgin Gorda is an unspoiled wilderness with unmatched privacy. The incredibly friendly locals we will never forget.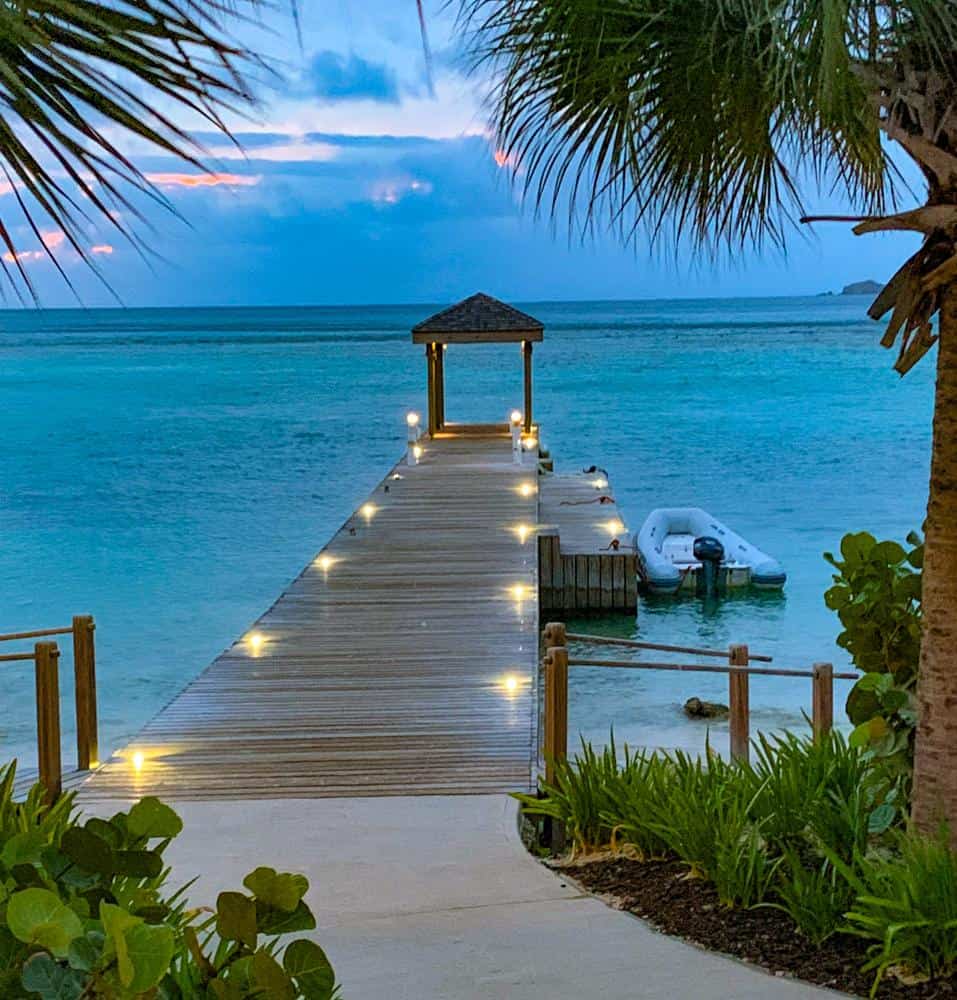 The grounds of Rosewood Little Dix Bay are a lush oasis, and the private beach truly evokes visions of paradise. The food, accommodations and facilities are undoubtedly five-star, but it was the service that set the bar. The resort spoiled me for further trips to other locales. From the beach attendants to the anticipatory and unobstrusive interactions with our dedicated butlers, this service on another level.
I don't often get teary leaving a place, but I may have shed a tear when I boarded the catamaran to leave. It's hard to find a place that encapsulates everything you hope for in a family vacation. Yet find it we did. Travel memories hold a place in our minds of romanticized perfection. We can't duplicate them, but we are certainly going to try. We are already planning our next trip back to one of the world's greatest getaways.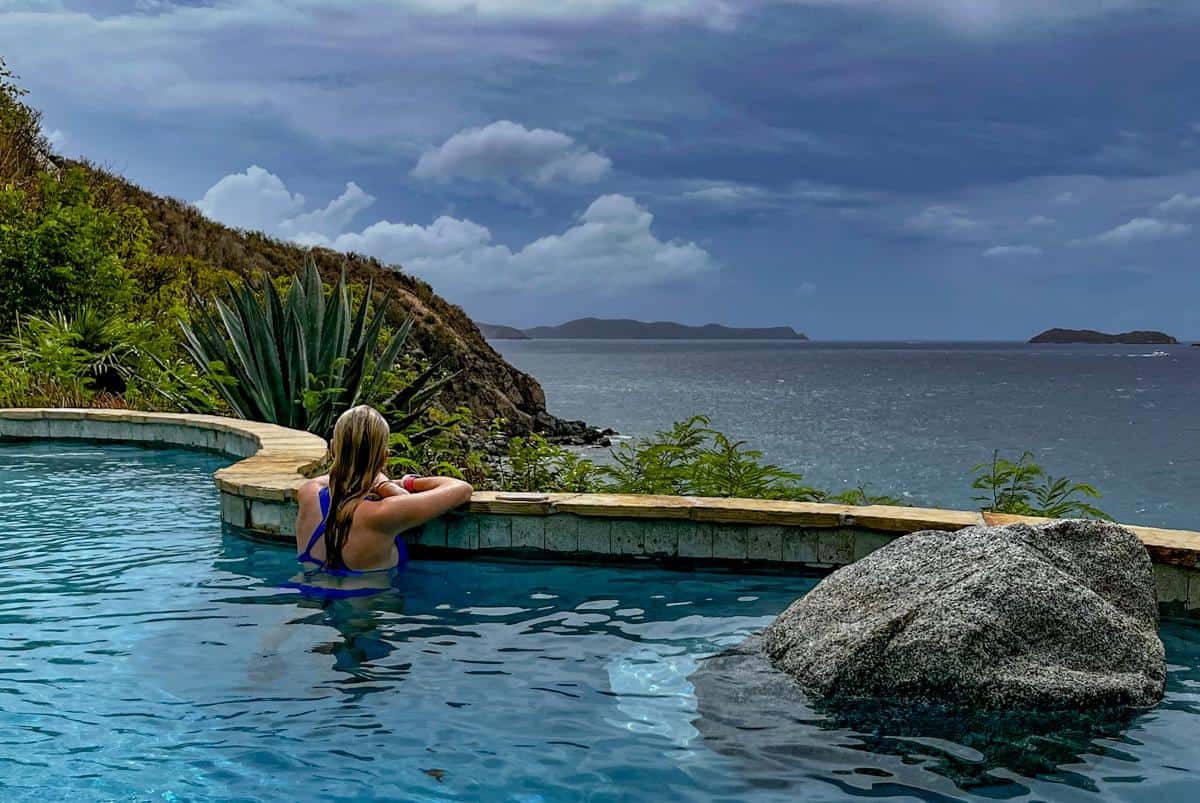 Ready to book this paradise as a VIP?
Rosewood Little Dix Bay Resort is a Virtuoso property (and we're a Virtuoso agency in addition to publishing this magazine). Our clients get complimentary daily breakfasts, resort credits, and—based on availability—upgrades, early check-in, and late check-out as a Rosewood Elite Travel Agency. Don't leave vacation money on the table!
If you would like to add these amenities to your stay at no cost to you, please complete this hotel booking form.
Love Rosewood hotels?
Be sure to read our review of Rosewood Baha Mar in the Bahamas, too!