---

South Seas Resort and Captiva Island draw many who could easily afford five-star options but who remain loyal to the low-key, island vibe.
A Postcard Welcome to Sanibel and Captiva Island
My son and I reached the summit of the bridge that connects Sanibel and Captiva Islands to the Fort Myers area. Then, it was as if magic vacation fairies appeared to make everything look like a postcard. The yacht rock classic Sailing by Christopher Cross came on the satellite radio.
White and rainbow sails of wind surfers and sailboats scattered on either side of our view. And the low-lying sun caused bold silver streaks of reflections in the green water. I couldn't photograph or record it because I was driving. The Florida tourism board couldn't have staged a better moment if they had tried.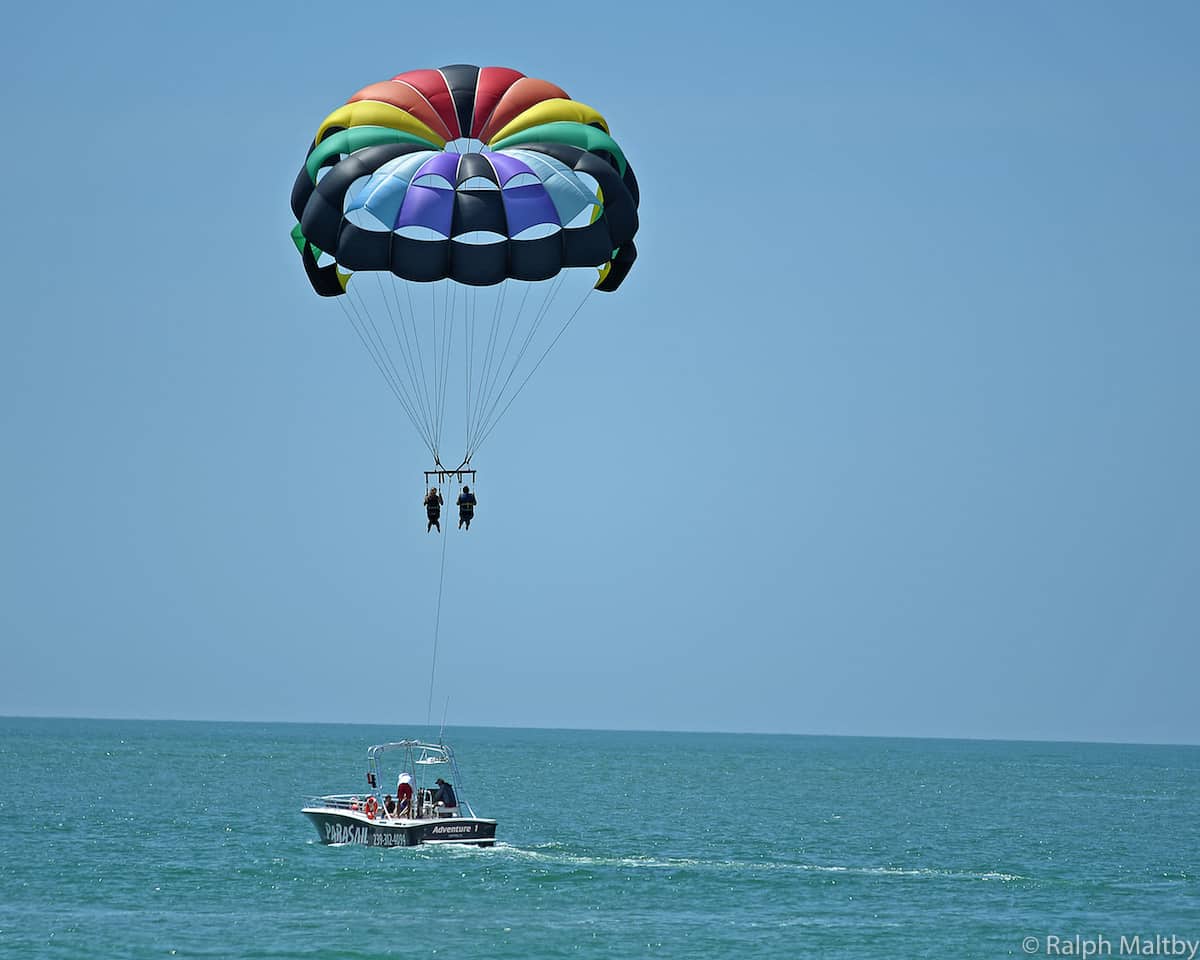 We were en route to the South Seas Island Resort, the furthest destination of the two islands. I hadn't vacationed here since I was seven years old, and I was so curious to see if what I remembered was still the essence of the resort, or if it had grown just like I had.
Along the stretch of the island's main, sole road, yards before reaching the resort, I noticed how all of these large vacation homes had names on painted or bronze signs. And every house name related to wine or cocktails. I had now driven both Alligator and the lesser-known Alcohol Alley of South Florida.
Burgers in Paradise
Regulars who have been coming here for decades love that it isn't a formal five-star resort. The vibe is immensely welcoming and casual. This is where grandparents, all too familiar with the Jimmy Buffet lifestyle, flock with their families to chill on the beach or teach them how to sail.
Generations have been flocking to the resort beach for decades long before the term multi-generational travel was coined. Yacht Rock isn't retro-chic here because it has never stopped playing.
South Seas Captiva Island Rentals
South Seas Island Resort is composed of numerous accommodation choices for those who seek their own living space. There are guestrooms in the Harbourside Hotel building that are more like hotel rooms but still don't offer room service.
Going up in price, there are Tennis, Beach and Marina Villas, that are either one, two, or three bedrooms. These are independently maintained by their owners, so guests booking them get a luck of the draw with how new or dated the furnishings are. Hilton Vacation Club has their own units on property to complicate the landscape even more.
The most prestigious of the villas are in the Land's End Village, the newest buildings of villas situated in between the golf course and the water with two or three bedrooms.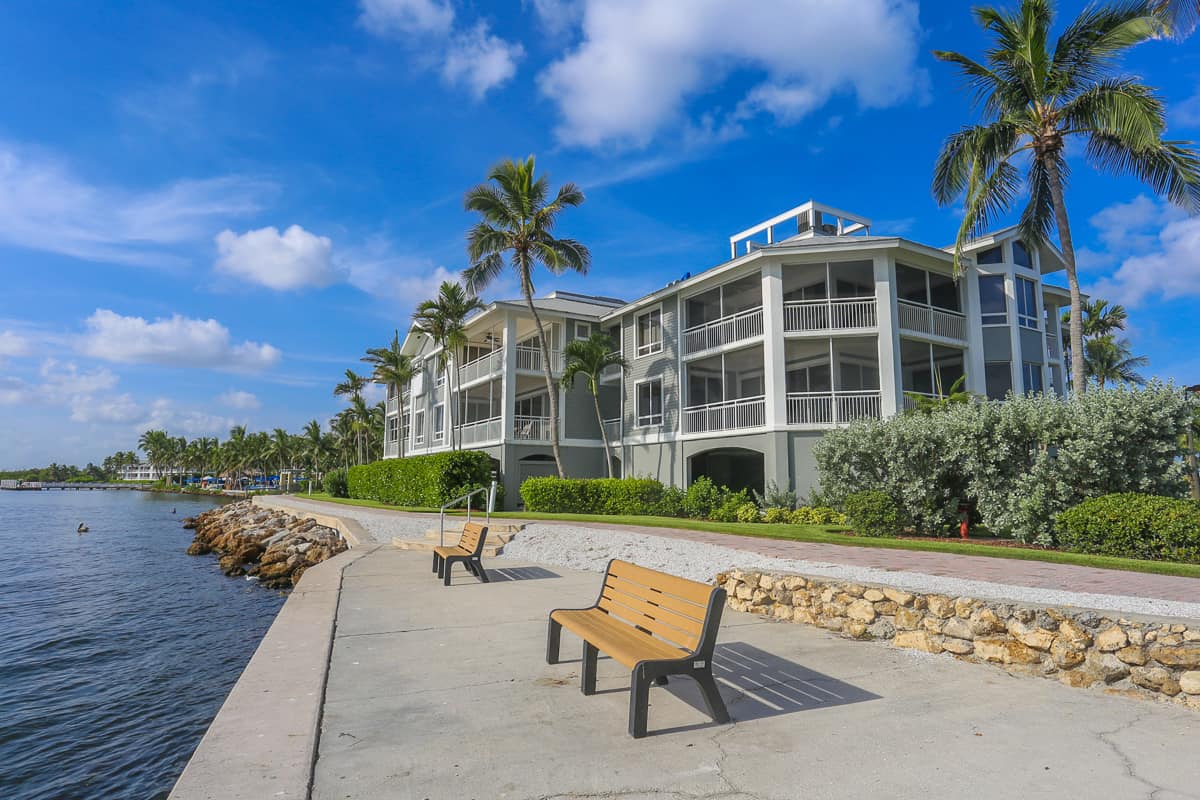 And the most luxurious option is to rent one of the homes of distinction. These homes range in size up to nine bedrooms and range in style from classic Florida floral to modern and minimalist. Most of these offer excellent and direct access to the beach, too.
The most exclusive home is Suraya because of its elevated Asian-inspired design published in magazines, not because of its size. There are larger homes but not as luxuriously appointed.
---
JOIN LUXE FAMILY TRIPS, A FACEBOOK GROUP FOR WELL TRAVELED PARENTS
TO ADVISE ONE ANOTHER ON FAMILY VACATIONS.
---
House guests can work with the resort catering department to cater meals or for a chef to come to the home to prepare something on site. Without being a five-star resort, South Seas has many options to create a luxurious vacation while staying in your flip flops. It draws many who could easily afford other options but are loyal to the low-key, island-like vibe.
Golf Carts: A Captiva Island Essential
Before you arrive, reach out to Sunny Island Adventures. They are the central hub for onsite activities from kayaks to bicycles. They arrange a variety of water sports like paddle boards, banana boat rides and wave runners.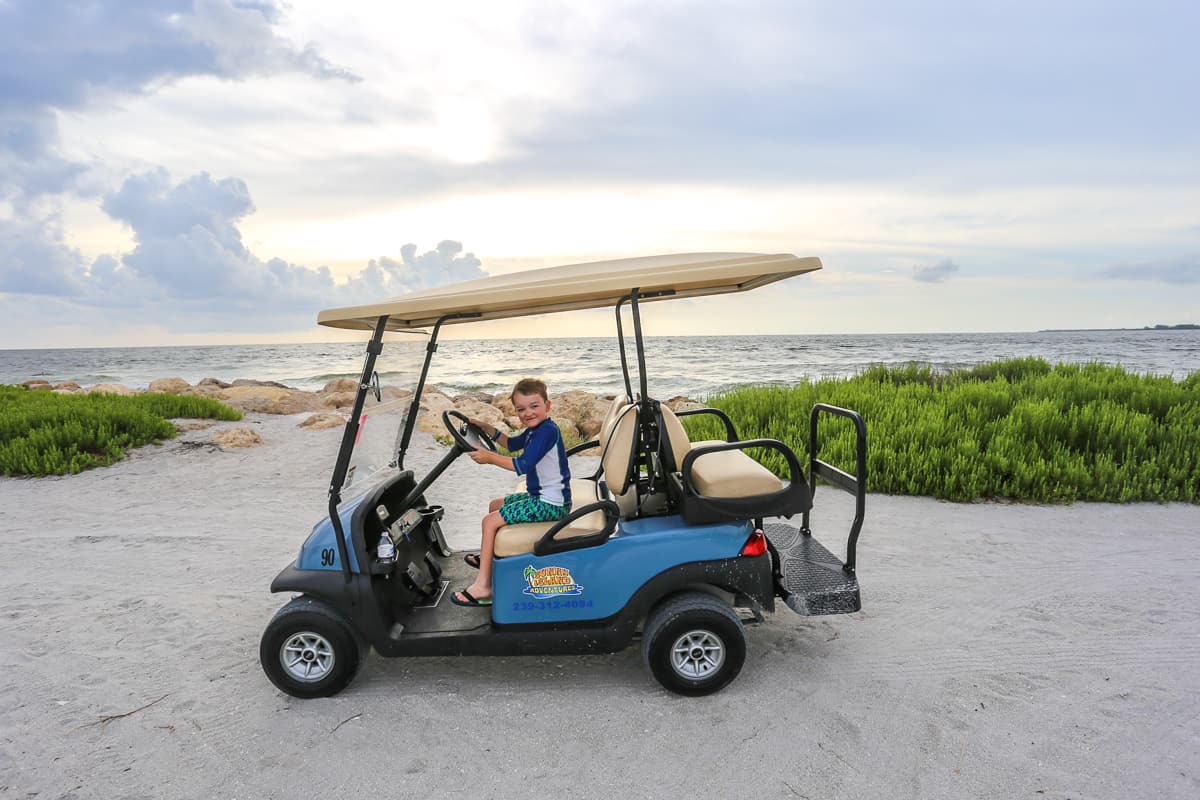 But their most essential inventory to rent is a golf cart. Seriously, your vacation experience is completely different without one.
The resort has two main sections where its amenities are located, and the road that connects them is too far to walk. The resort offers a shuttle trolley service, but renting a golf cart is the only way to go.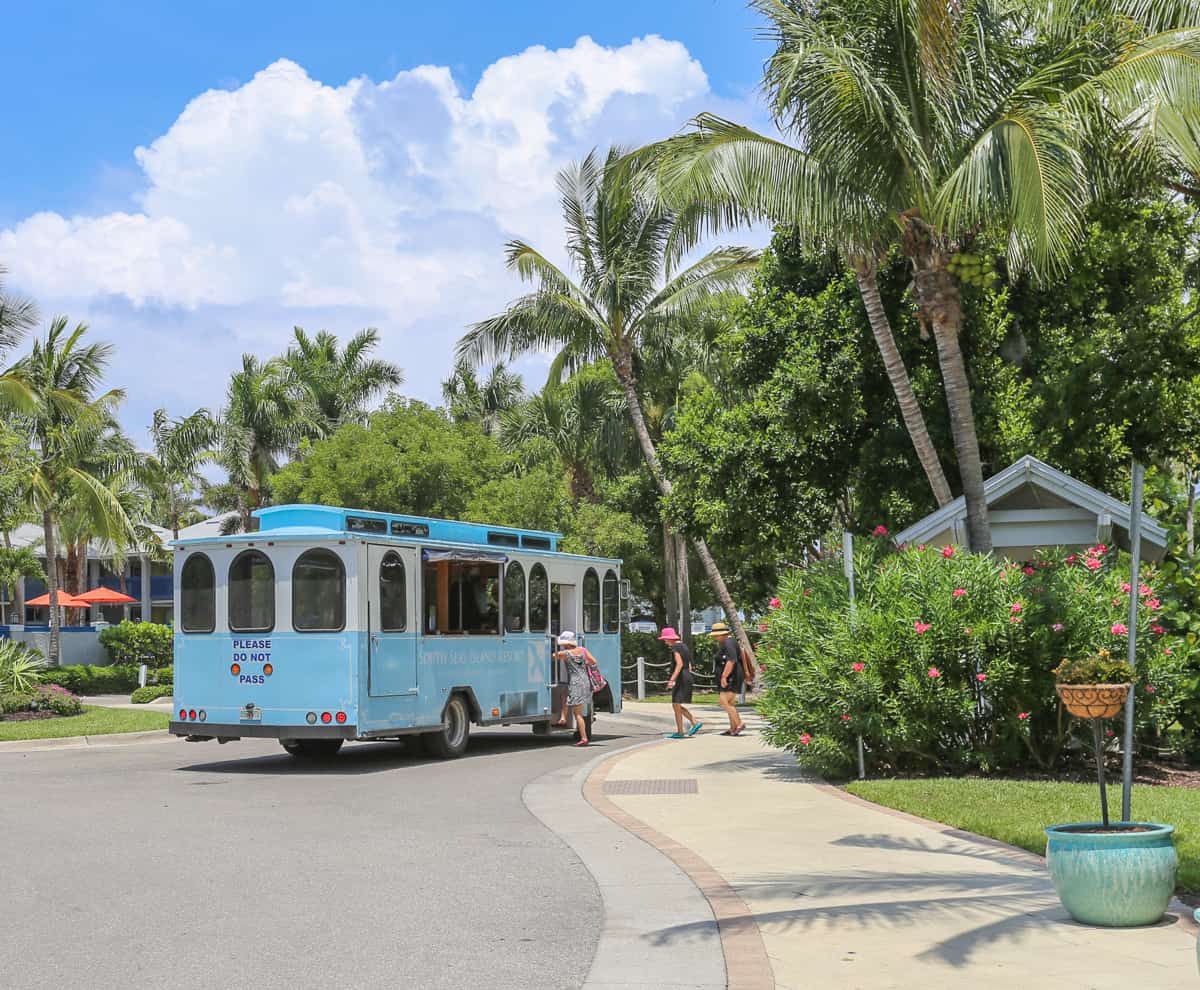 On one end of the resort is the main lobby and a shopping center with Starbucks, a gourmet market for groceries, and a day spa and salon. There's also a tennis center, arcade, and play area for rainy days.
The other end of the resort offers the main beach area, the signature restaurant, more casual eateries, the marina, sailing school, and kids' club.
Here's a tip, though. Bicycle rental is most cost-effective when arranged directly with the resort. And a bigger money saving tip: don't drink and drive a golf cart. Carts are carefully inspected for damage, and a designated driver is far less expensive than the damage to repair one.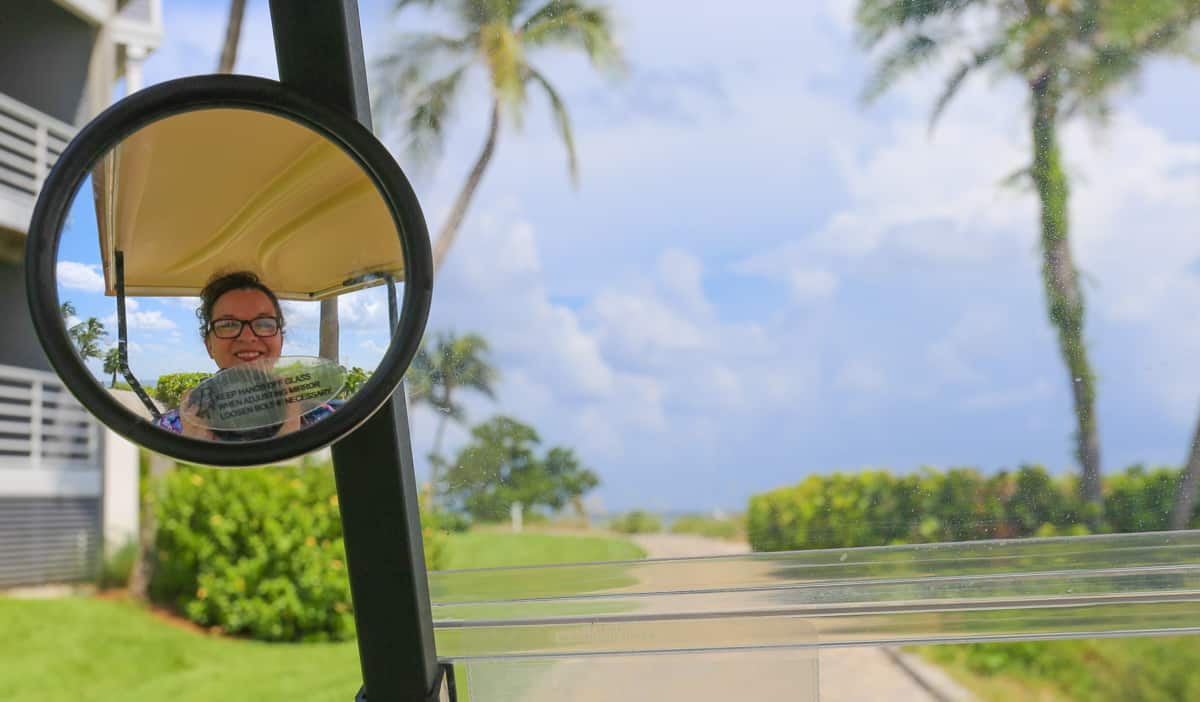 Family Fun at South Seas Island Resort
The Ultimate Resort Scavenger Hunt: Scout About
If you're smart, you'll get to the know the lay of the land well by taking a most beautiful and enjoyable resort scavenger hunt. This South Seas adventure will raise the bar for every scavenger hunt you do after it.
Guests get maps where loose clues show where to collect a variety of colored bands throughout the resort, every inch of it. My son and I took two days to complete the quest in our golf cart, and we loved every second of it.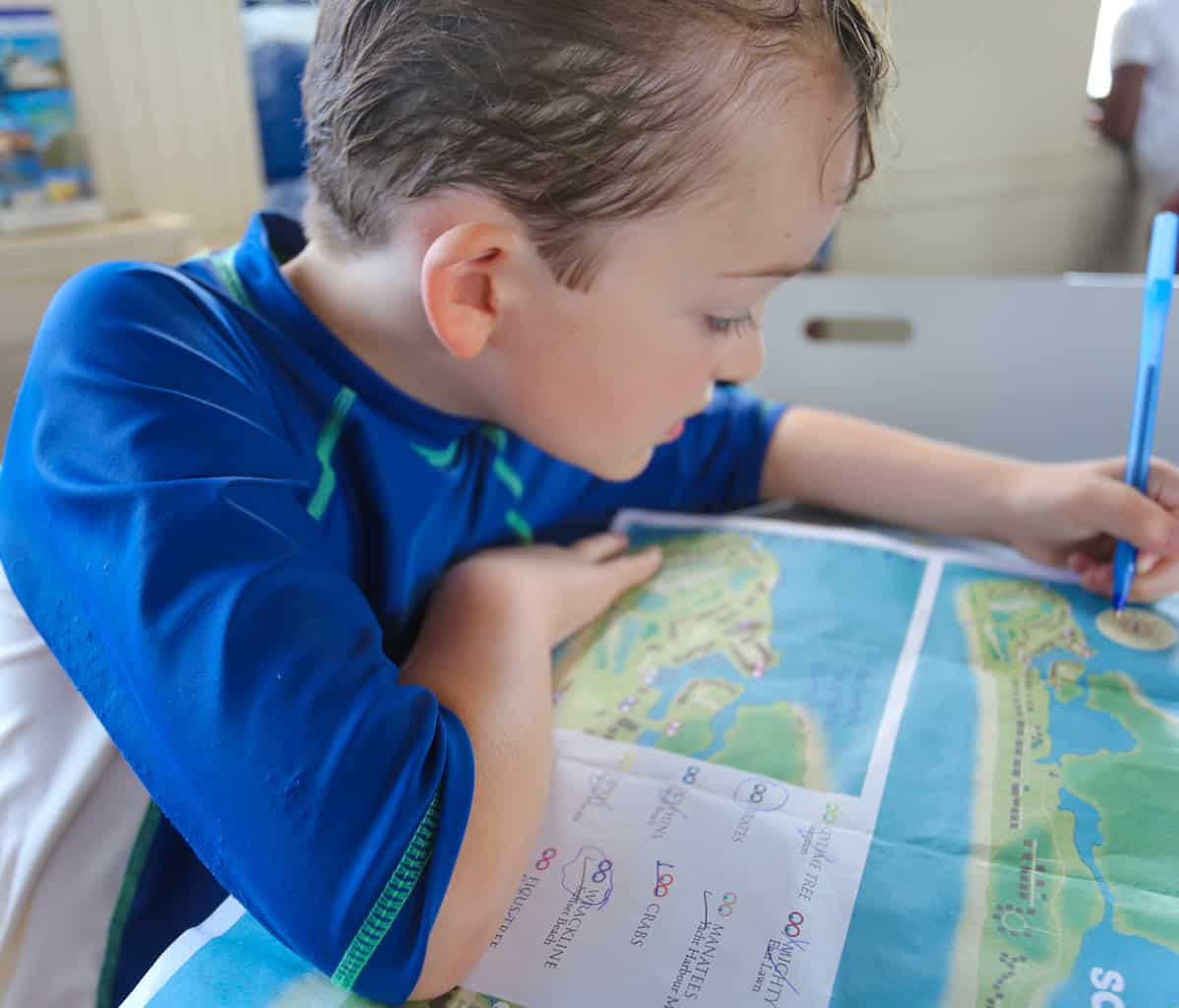 It took us on a scenic tour that also led to private beach spots, too.
When children complete the quest and collect every colored wrist band, they return them to Camp Scullywags to receive a certificate they can post on the wall of honor.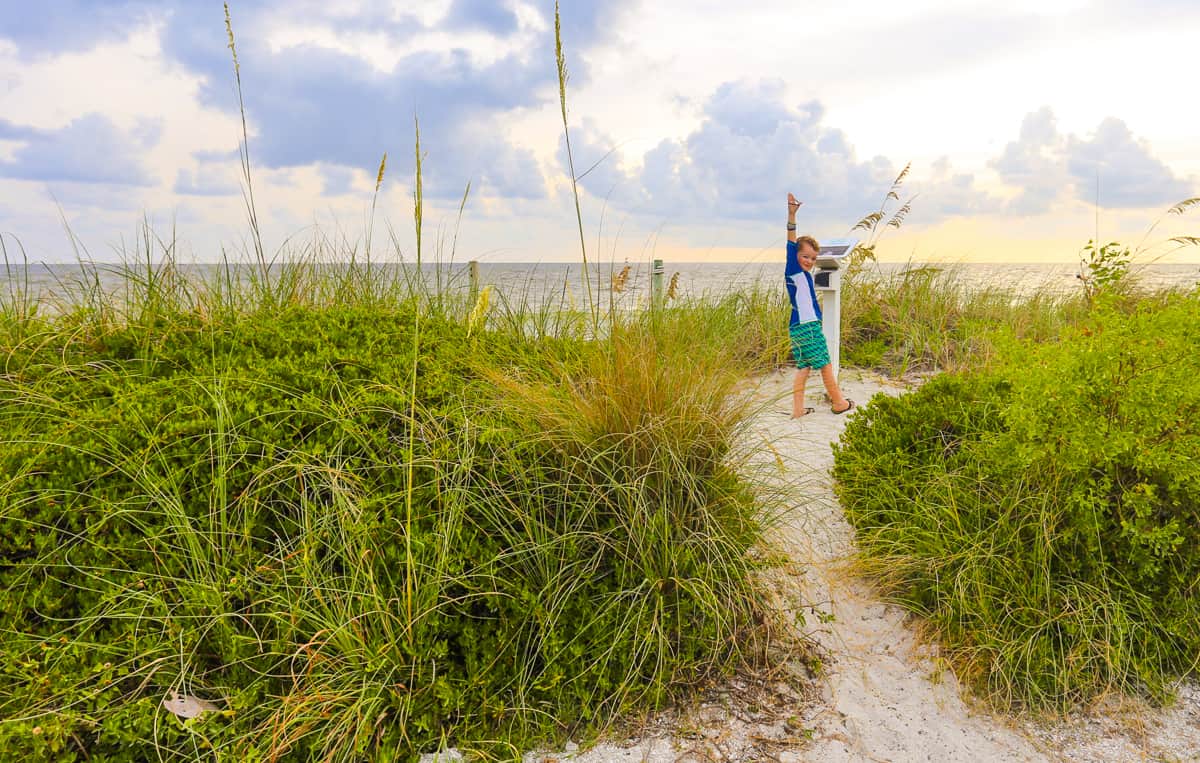 The resort changes the quest periodically, so if you completed it in the past, there's a chance you can enjoy on a new adventure on your next trip.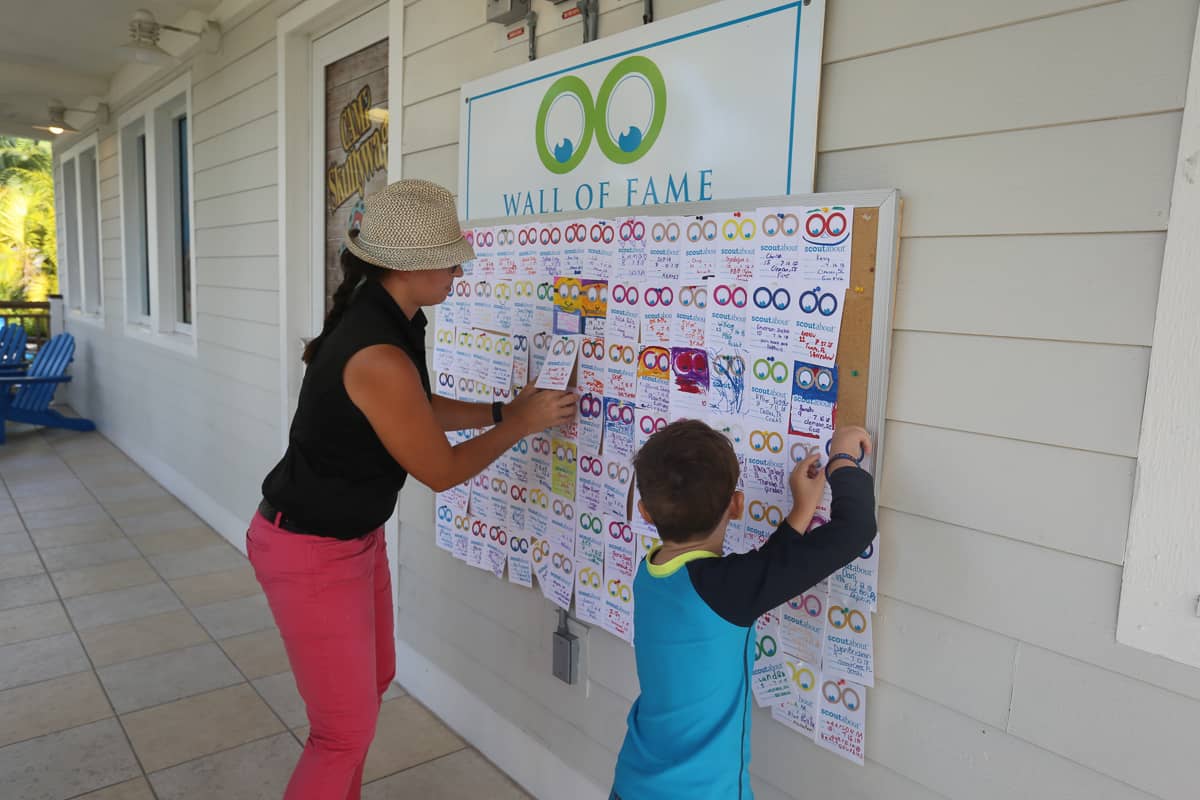 As a family travel writer, I so appreciate when such thought and effort go into these types of experiences. Cruising around the beautiful island with my son in our golf cart was truly one of our best summer memories.
Captiva Cruises
There are daily options for boarding the Lady Chadwick to see dolphins and wildlife or catch a sunset.
Families gather on the dolphin cruise which lasts ninety minutes; staff sell stuffed dolphin toys and bags of goldfish, so bring cash. Interior seating is available for those who have had their sun for the day.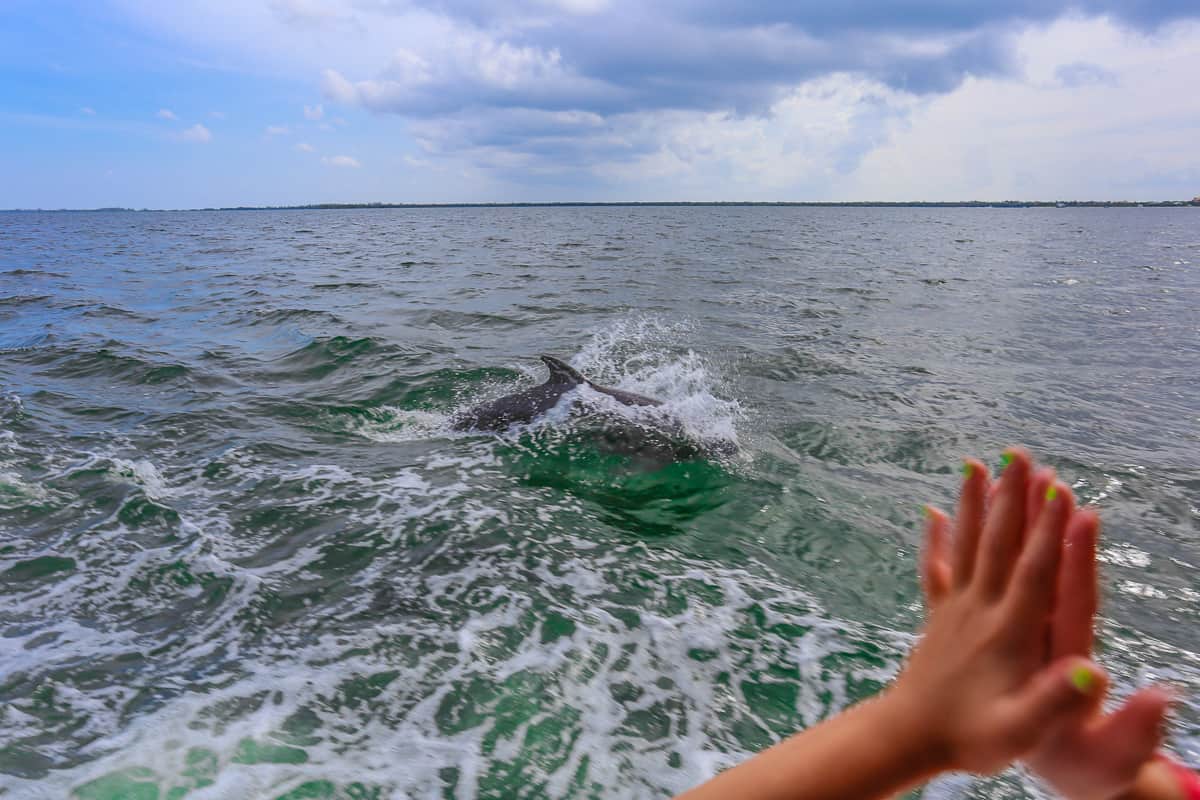 When dolphins approach, passengers are instructed to make lots of noise, which piques the curiosity of the dolphin to follow and jump after the boat.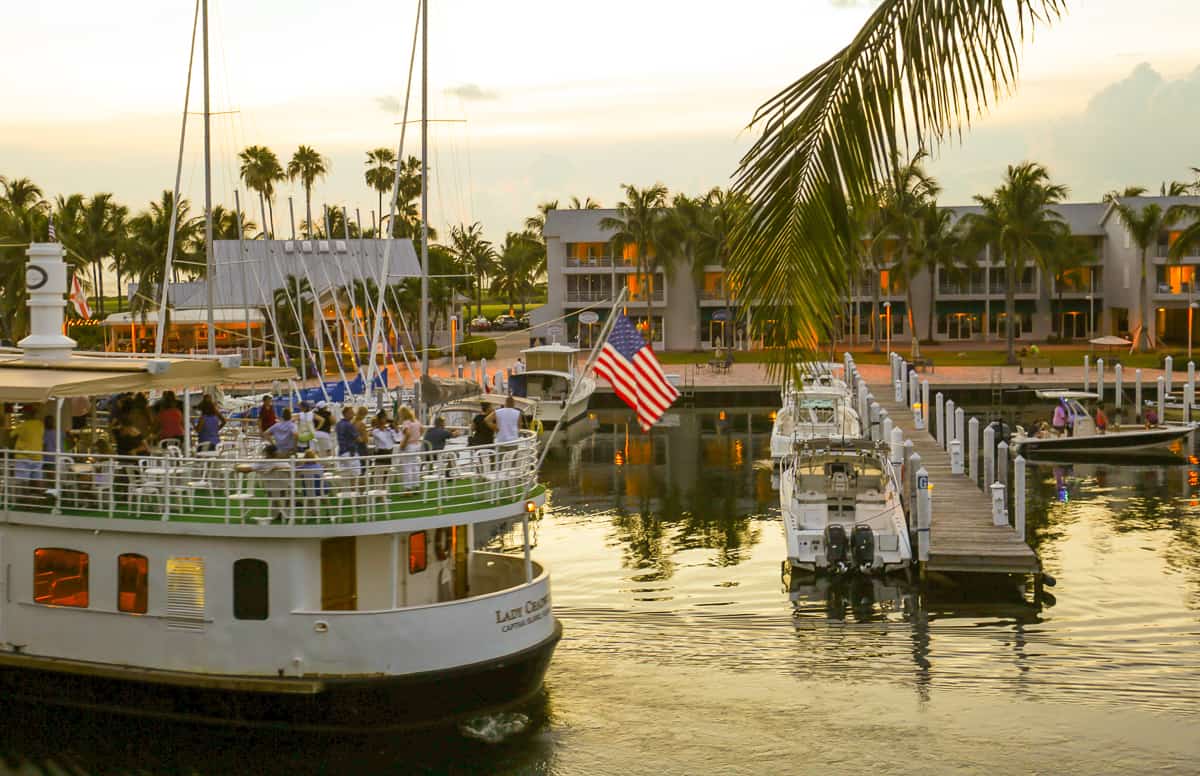 Those seeking more luxurious and exclusive sailings are in luck. Captiva cruises offers private charters, too.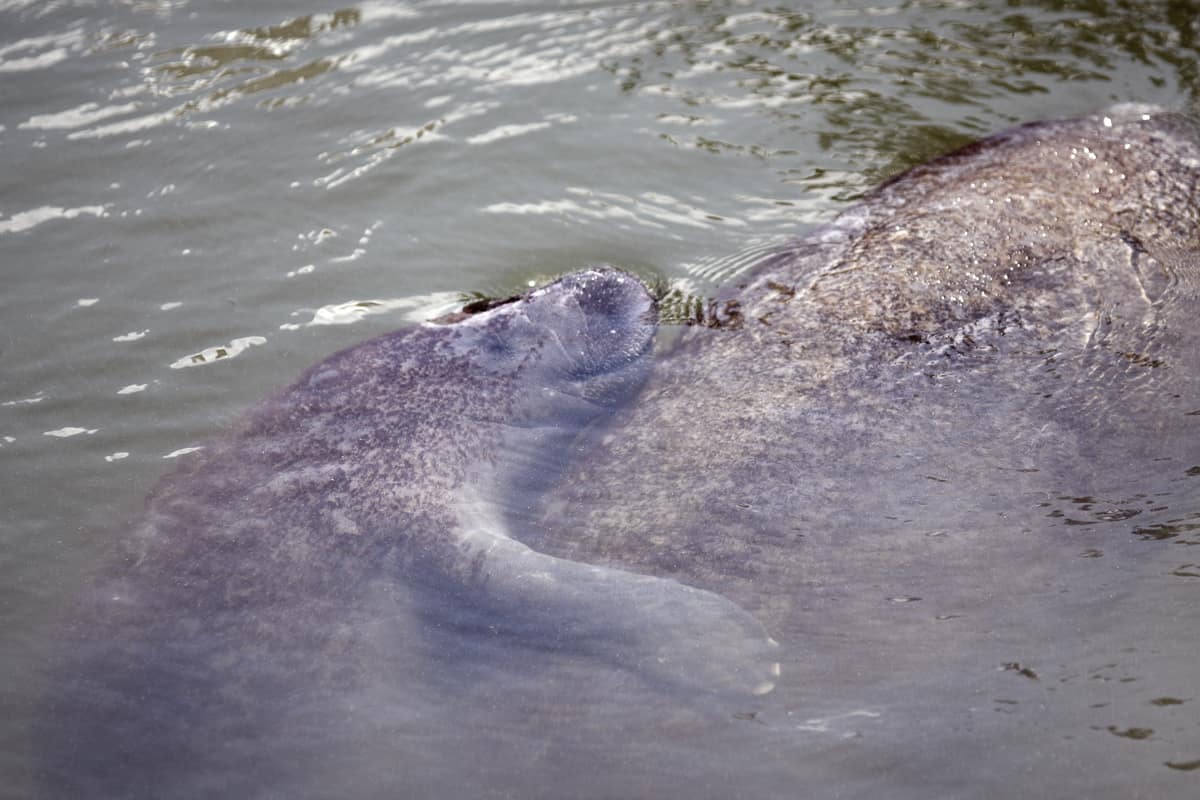 At the South Seas Marina, guests can sign up for the Offshore Sailing School, too. This is one of several locations in Florida, as well as, the British Virgin Islands; it offers basic to advanced sailing and craft instruction.
Family Pools and Sports
There's no shortage of family activities. Although each villa community has its own pool, the resort-quality pools are at the northern end. One zero-entry pool offers water slides and ample shade that is the place for older children.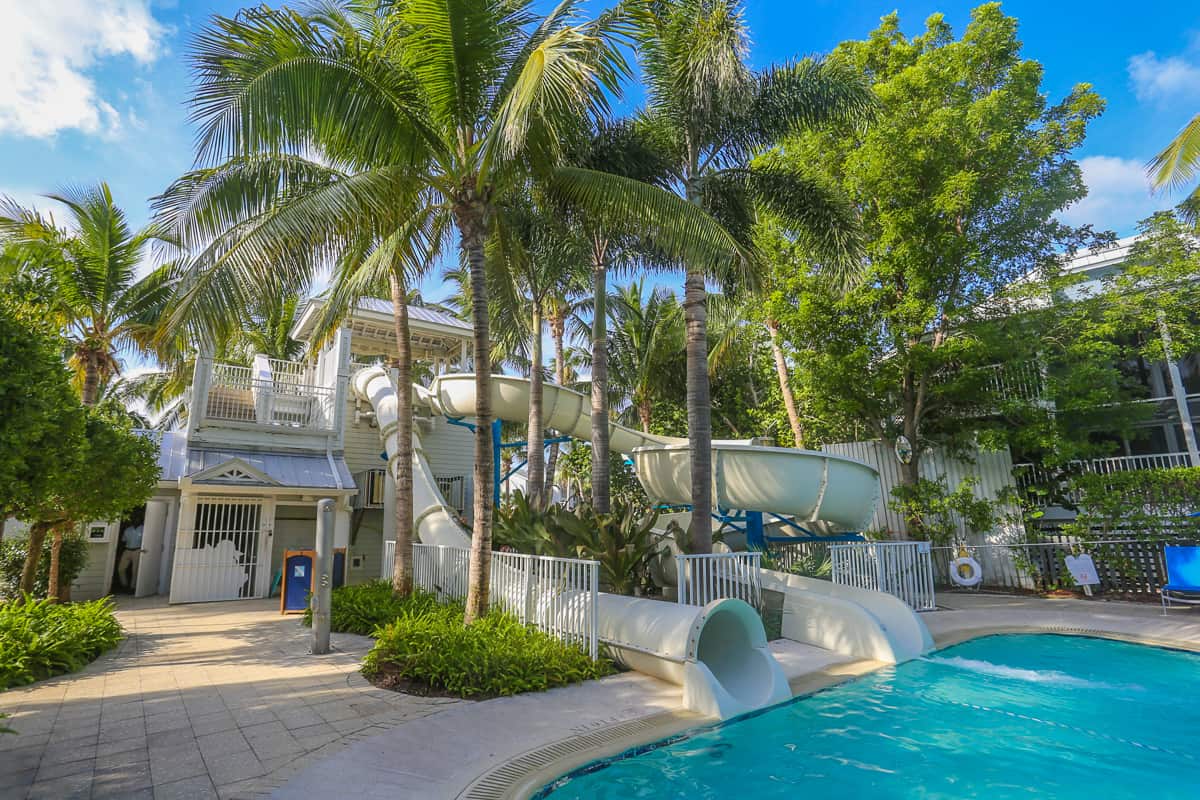 The main resort complex offers two pools side by side, one flanked by cabanas. The hot tubs offer ocean views, where the surf is only yards away.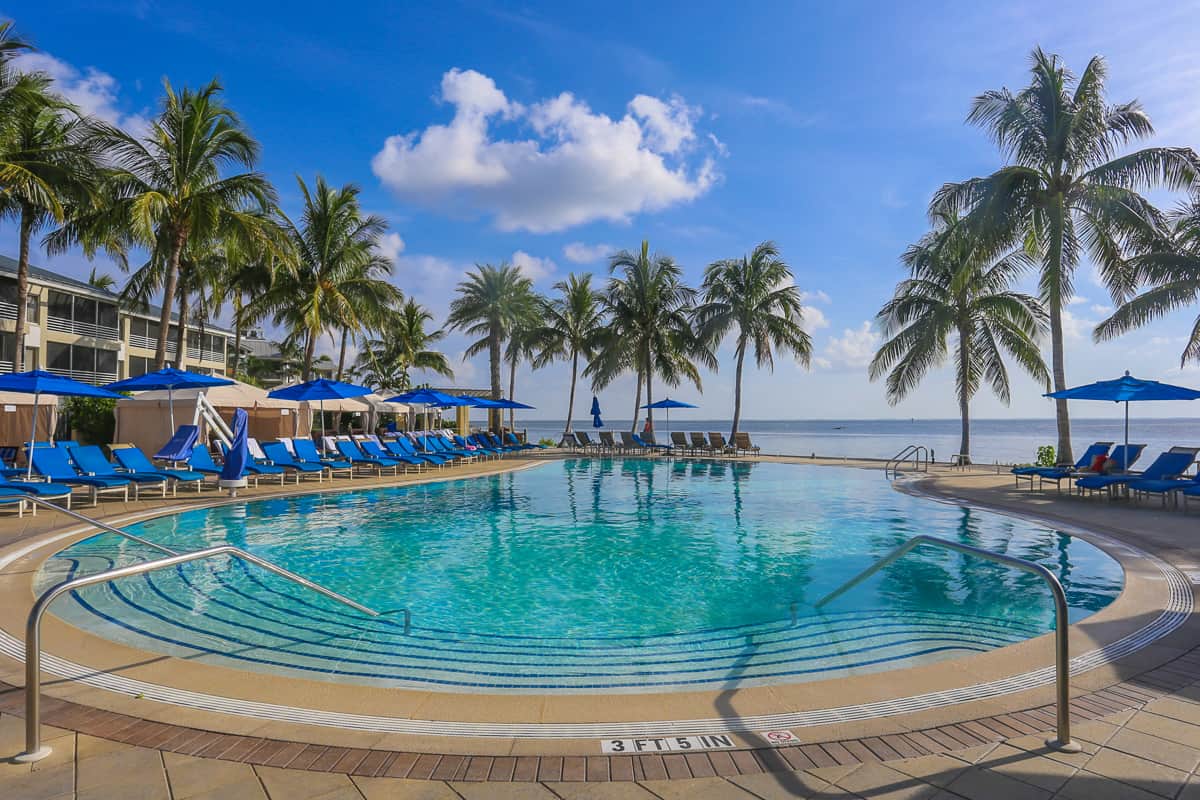 Shellebration, a Captiva Beach Party
The heart of a Captiva vacation is the daily sunset over the Gulf of Mexico. The resort has created a nightly beach ritual. A guitarist strums and sings a vacation playlist. Children swim, build sandcastles, or lounge in the nearby hammocks. Families rejoin after a day of activities.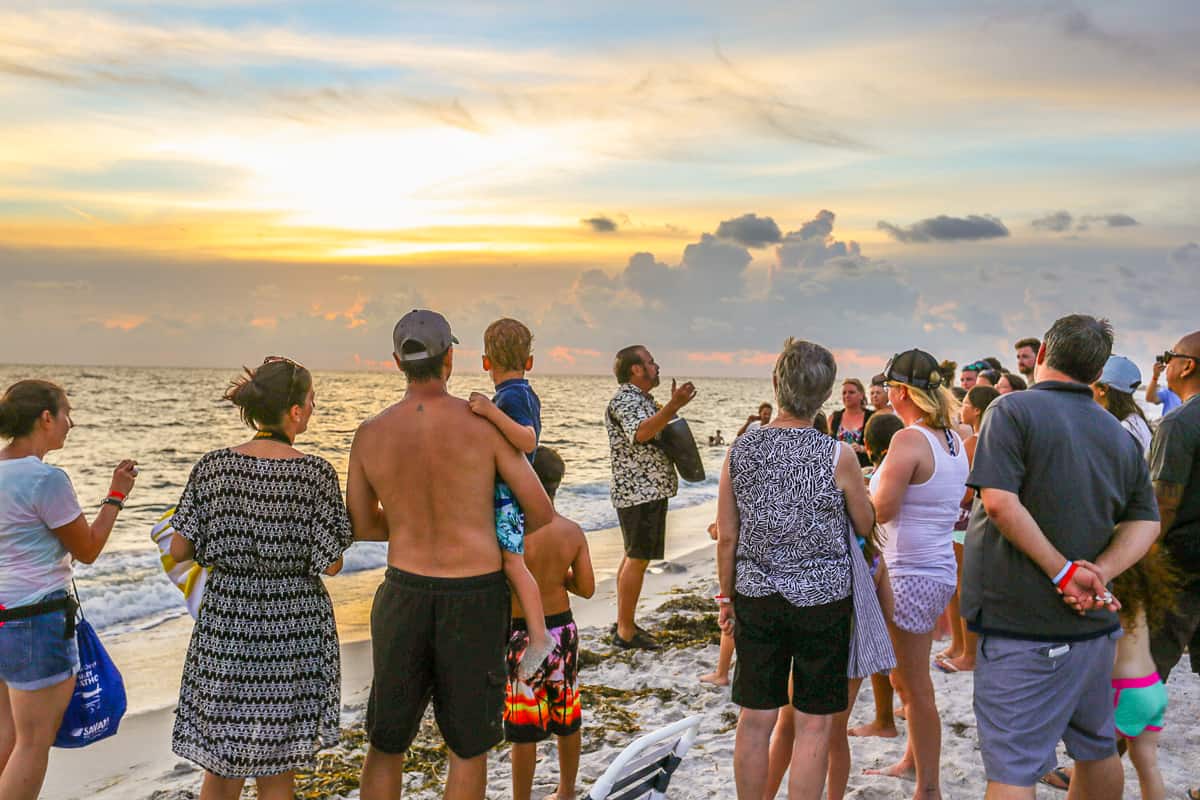 As the pink sun gets closer and closer to the silver horizon line, the musician leads the crowds down to the beach. Everyone is instructed to find a sea shell (this requires no effort on Captiva beaches) and, after making a wish, we are to throw it into the ocean.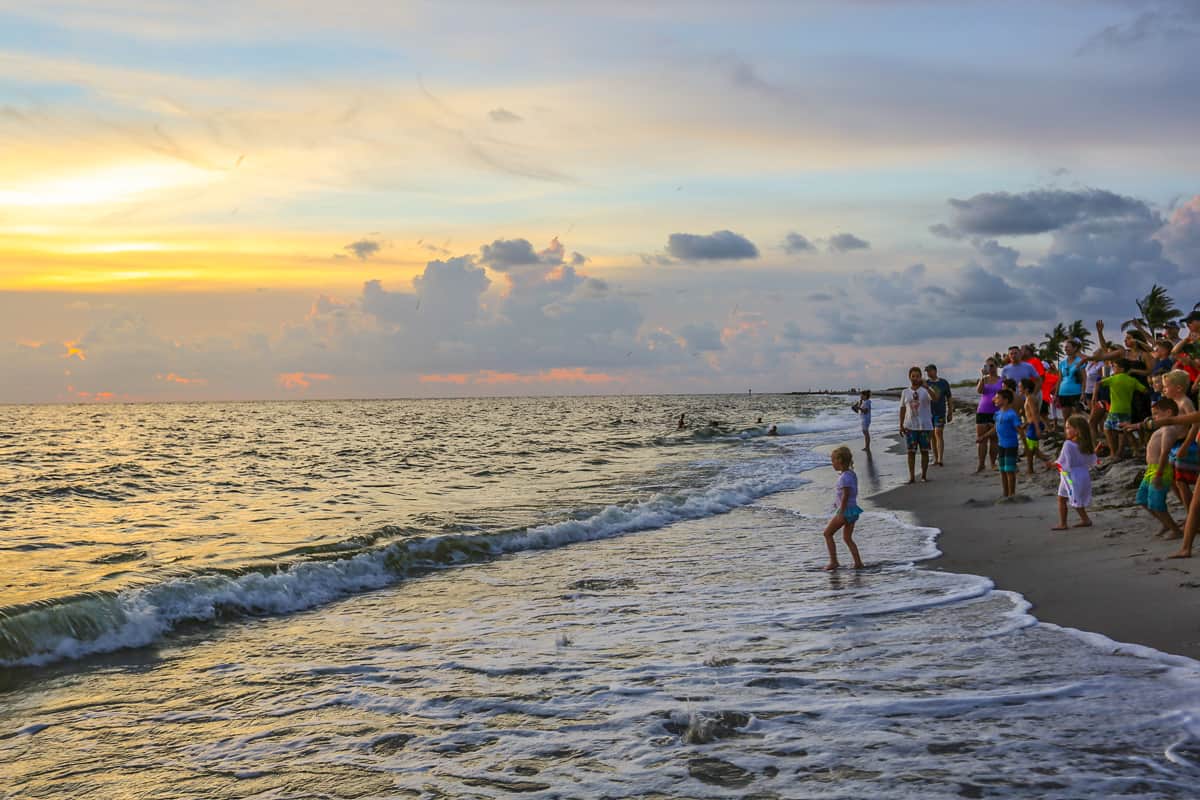 It's a charming nightly ritual that can be customized with a bit of luxury. For those traveling with the whole family or larger groups, guests can arrange to have a private pop-up beach lounge area with a fire pit and s'mores kits. The lounge furniture is roped off and lit by torches.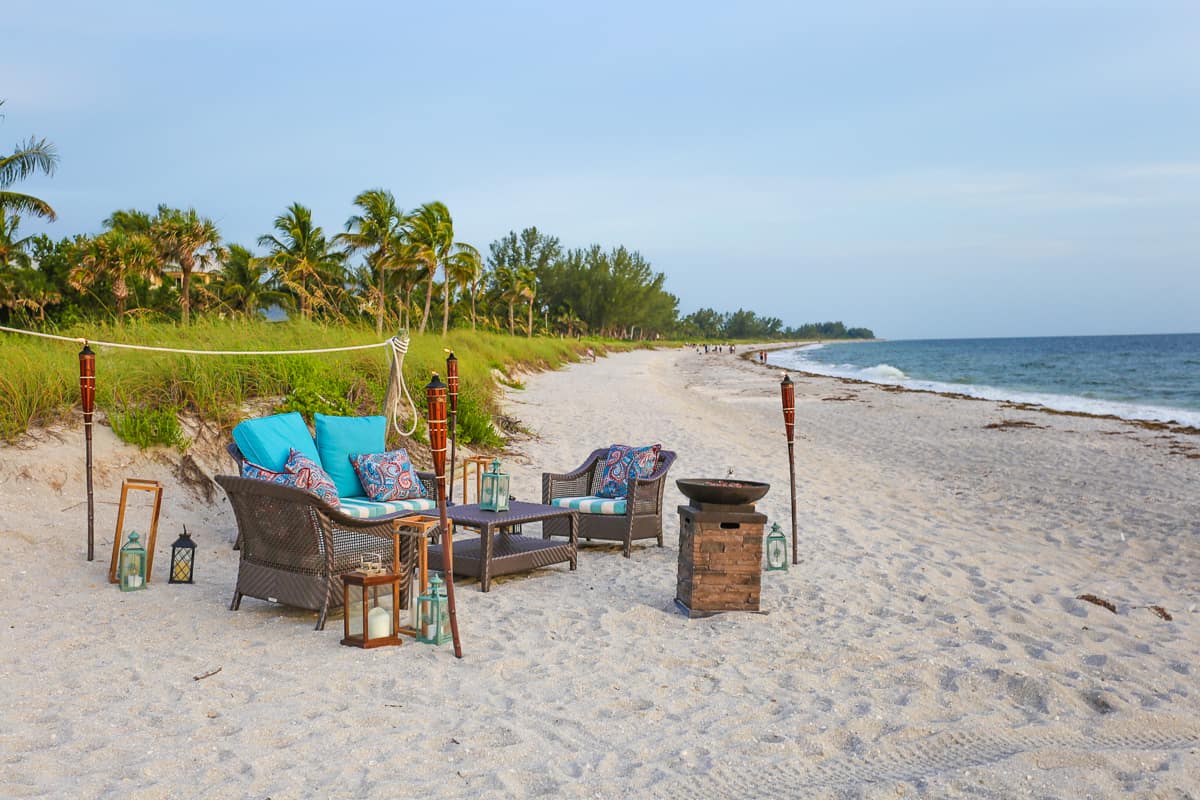 The s'mores kits were so generous that we had ample left over and invited other families to join us. A group of friends with similarly-aged young girls wearing Disney princess nightgowns joined my son at making a marshmallow mess.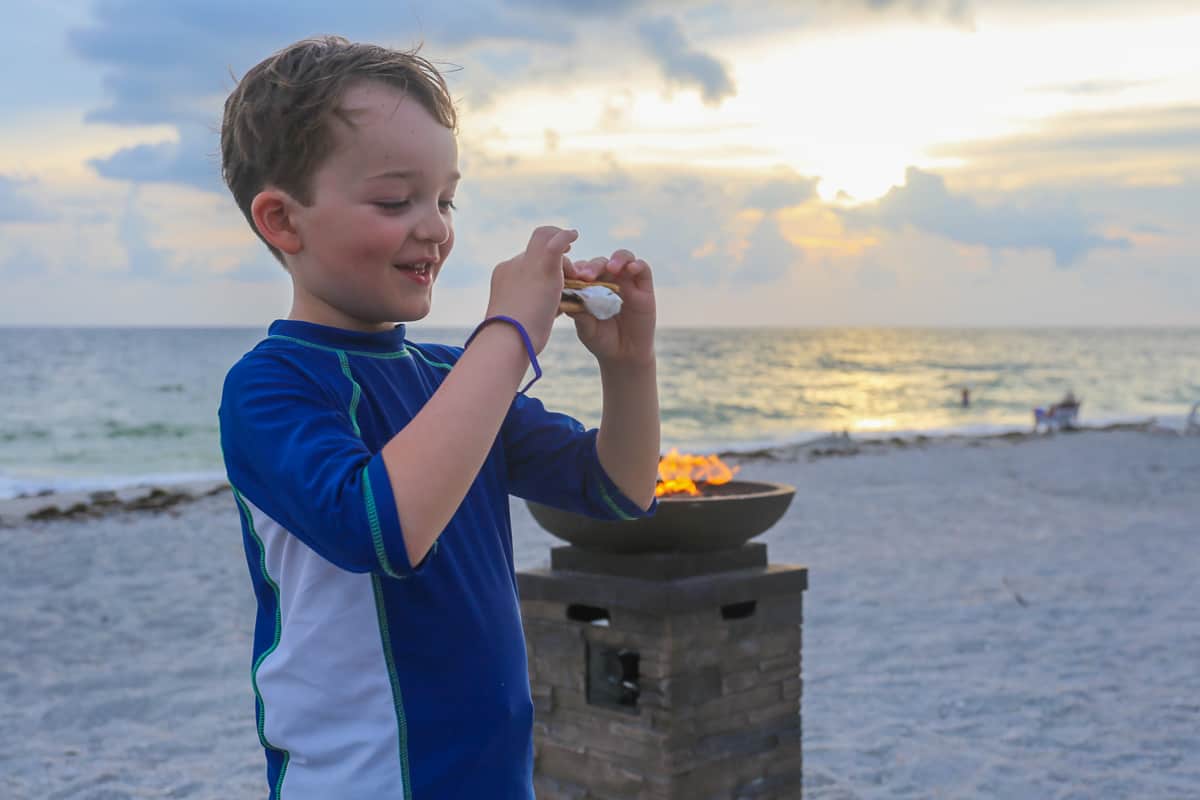 Children's Activities
Camp Scullywags is the kids' club at South Seas Plantation for children aged 3 through 11. Scully, the parrot mascot lives in the club and interacts with the children. The program is a mix of electronic and traditional games, crafts, and field trips.
The club also has a lending library of family DVDs and board games. During specific seasons, there are teen activities scheduled, too.
In addition to a more traditional kids' club format, South Seas offers marine life-focused camps in conjunction with Sanibel Sea School. Though the camp checks in at Camp Scullywags, the children head to the beach to learn from the marine science educators affiliated with this local school that offers a variety of programs for children and adults to get closer to marine life.
My son and a group headed to the beach with Johnny and scoured the beaches and waters for marine life then snorkeled some. They also observed roped-off turtle nesting areas.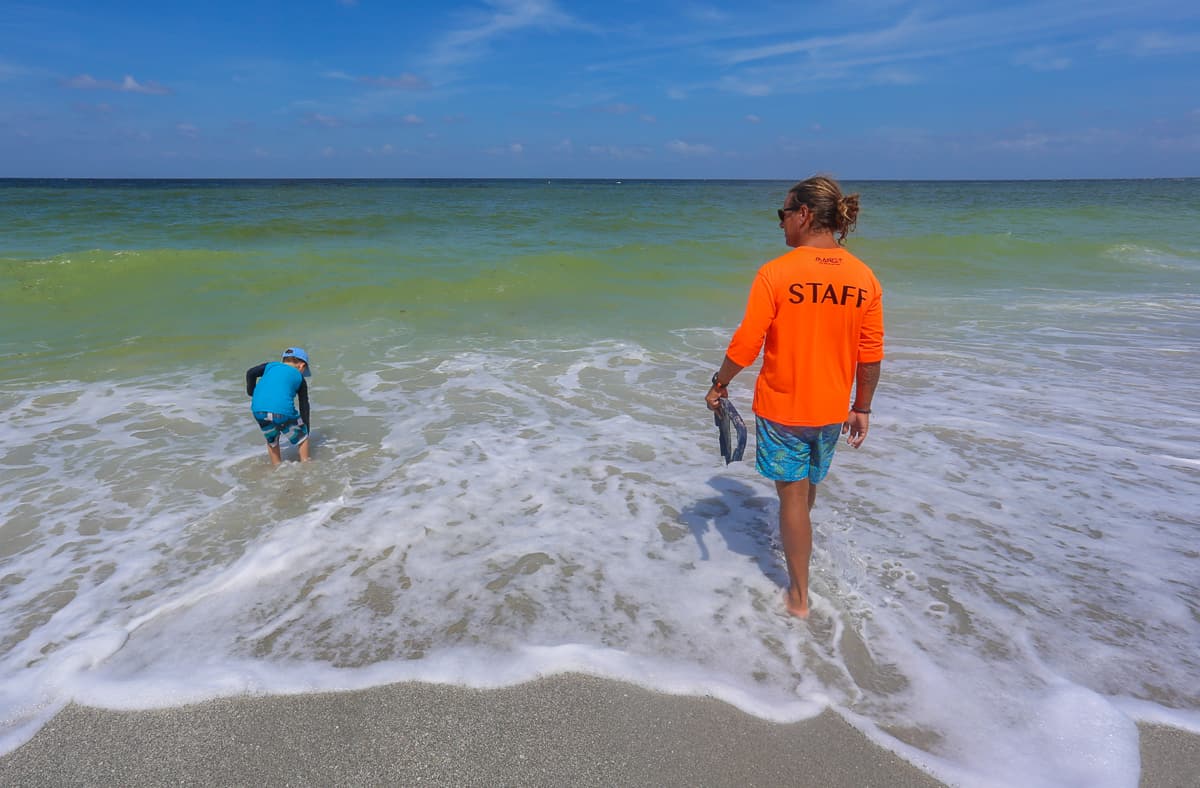 Johnny tried, but failed, to teach my son how to make a whistle from seaweed. My son was very impressed by the dead puffer fish they found.
The Sanibel Sea School option really makes the family programming exceptional at South Seas Resort because the naturalist offerings appeal to every age.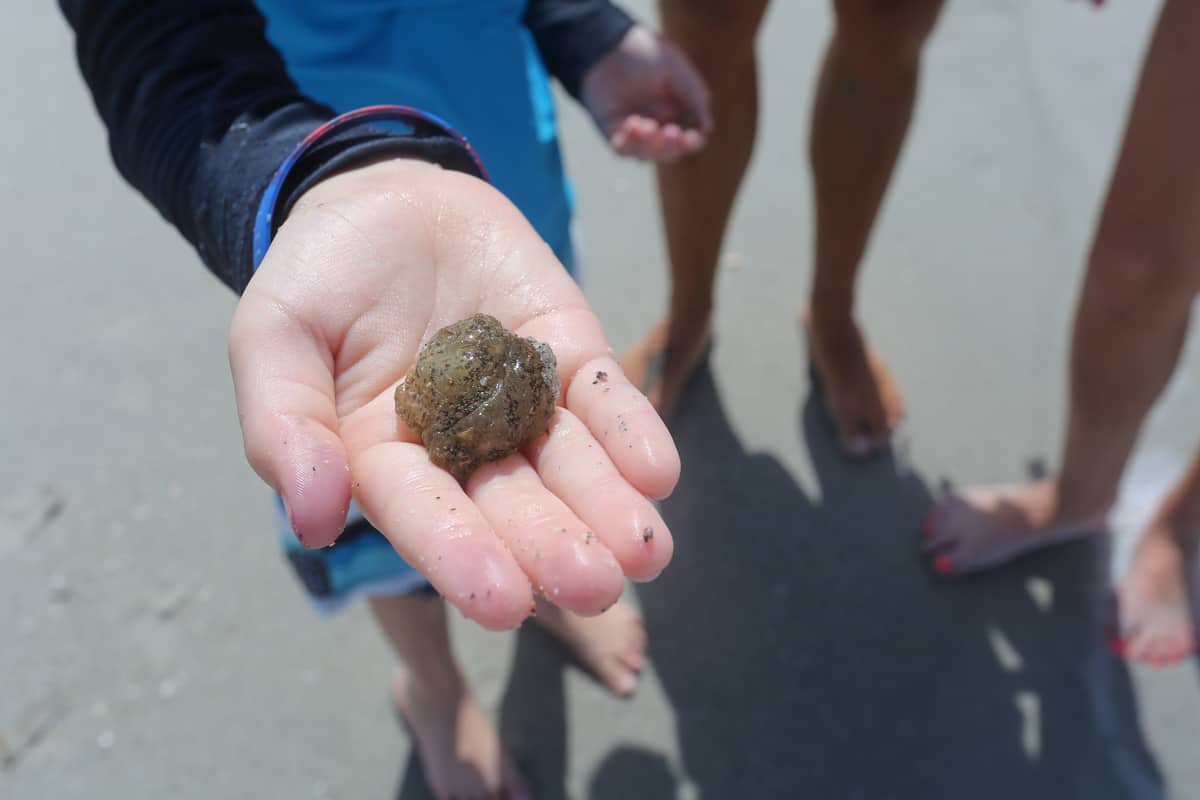 After pickup, parents usually take the children to the causal pizza and ice cream parlor next door, Scoops & Slices. Kids eat their ice cream waving at the friends they made that morning sitting at the different tables.
Captiva Island Restaurants
Harbourside Bar & Grill
The South Seas offers several restaurants onsite. My favorite, the Harbourside Bar & Grill, is considered the signature restaurant on site. But Captiva is super casual, so it still feels like the casual dining room at a country club.
Breakfast has a bountiful buffet worth ordering at least once. I loved the variety of savory dishes like the sweet potato chorizo hash and Eggs Benedict. My son loved the sweet offerings: French toast casserole and decorate-your-own donuts.
At dinner, you can't go wrong with the locally-caught fish and seasoned vegetables and a starch entree of your choice. I recommend the Swordfish Chimichurri enthusiastically.
The Pointe
The Pointe is the most popular lunch option, as it is located next to the main pool complex. Its second-story porch seating has lovely views of the pool and ocean. The menu is pretty standard pool fare: salads, tacos, sandwiches, and burgers.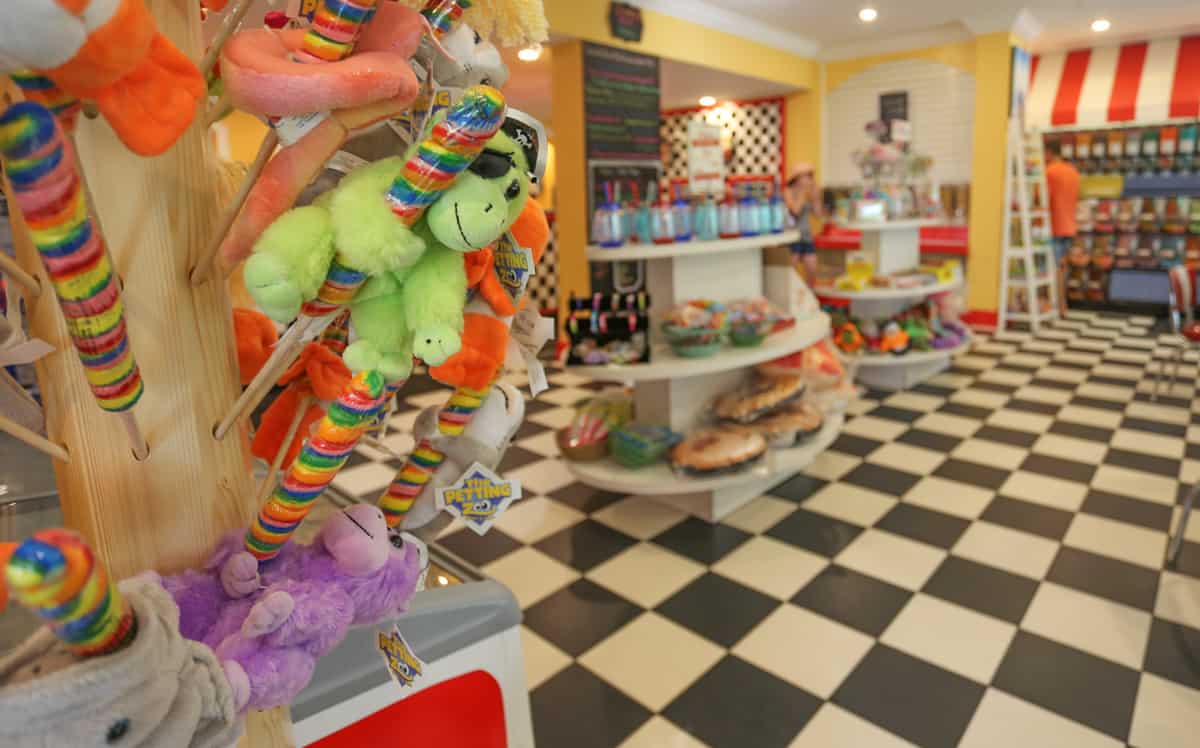 Doc Ford's Rum Bar & Grille
Doc Ford's Captiva is located adjacent to the resort entrance and an arcade and game room. It boasts another location in Sanibel, too.
Doc Ford's is more than a restaurant. It's a beloved series of novels set in this area by Randy Wayne White. In 2011, White was named a Florida Literary Legend by the Florida Heritage Society. He's an experienced adventurer, fisherman, and diver. His debut novel in the Doc Ford series, Sanibel Flats, is the ultimate vacation read before, during, or after your trip.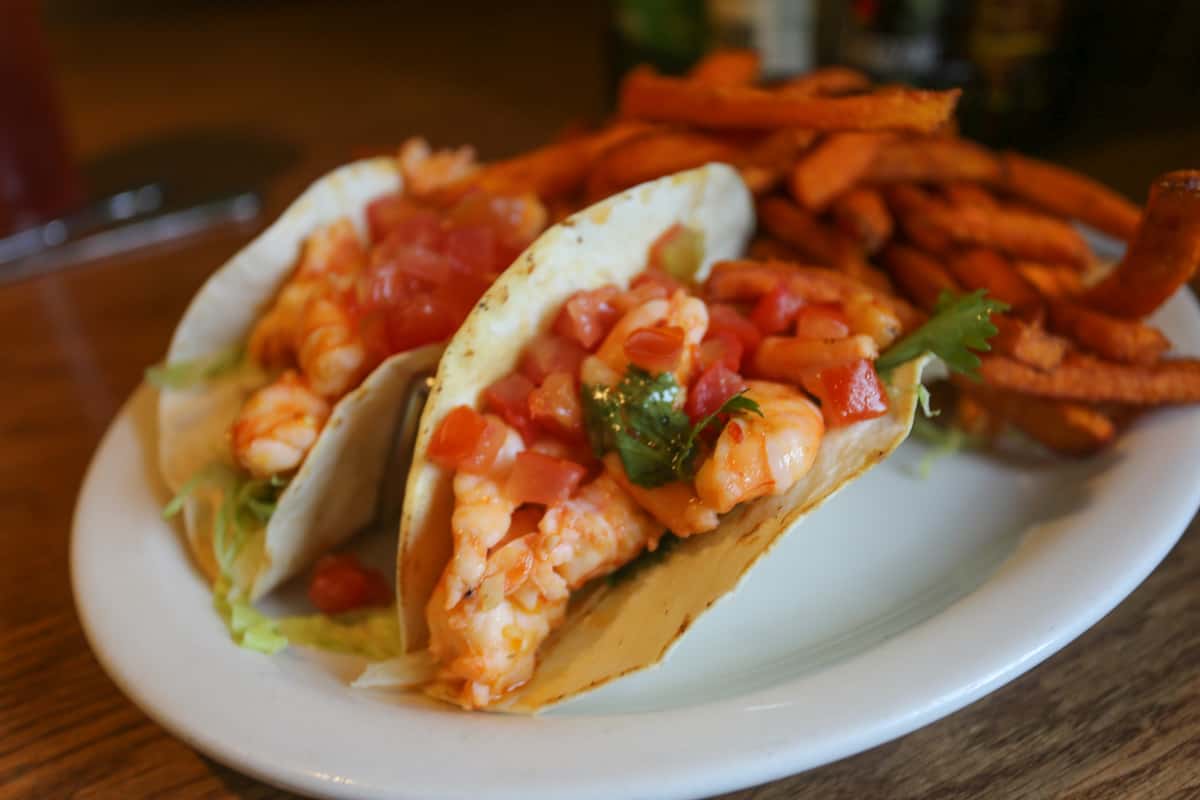 In addition to the Mojito, the Yucatán shrimp is the specialty at Doc Ford's. It's local peel 'em and eat 'em shrimp with a Yucatán-influenced dipping sauce of cilantro, garlic, pepper, and other ingredients traditionally used in ceviche. I recommend ordering them in tacos instead of the appetizer; the tacos will be drizzled in the dressing people adore so much, and the shrimp is already peeled.
There's an adjacent arcade that features traditional video games, billiards and air hockey. There is a designated play area for toddlers which can be a great destination on rainy days or a break from the afternoon sun.
Captiva Groceries
Captiva Provision Company in the shopping center outside the resort entrance that offers groceries as well as delivery. This food and liquor store can ensure your villa is stocked for family meals and entertaining. There is an online order form for ease. The resort's catering department can handle many special requests, too, like a family beach barbeque.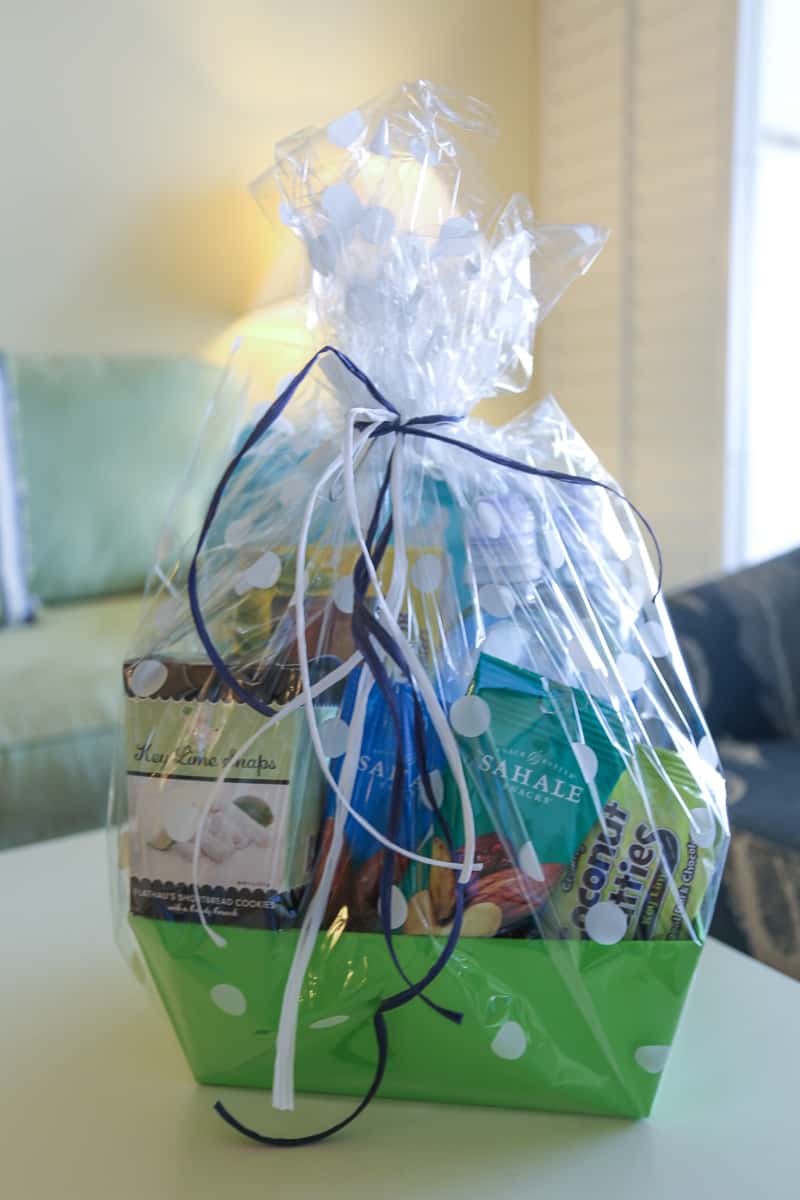 South Seas Spa
Next to the Starbucks at the South Village resort shopping center, there is the Kay Casperson day spa for guests offering facials, massages, hair and nail treatments.
There are special packages designed for teens as well as guests under 10.
What stays with me weeks later
We visit many resorts and I am on a mission to visit every great resort in Florida. South Seas has the advantage of offering a true island feel as its 300 acres of nature compose the majority of Captiva island.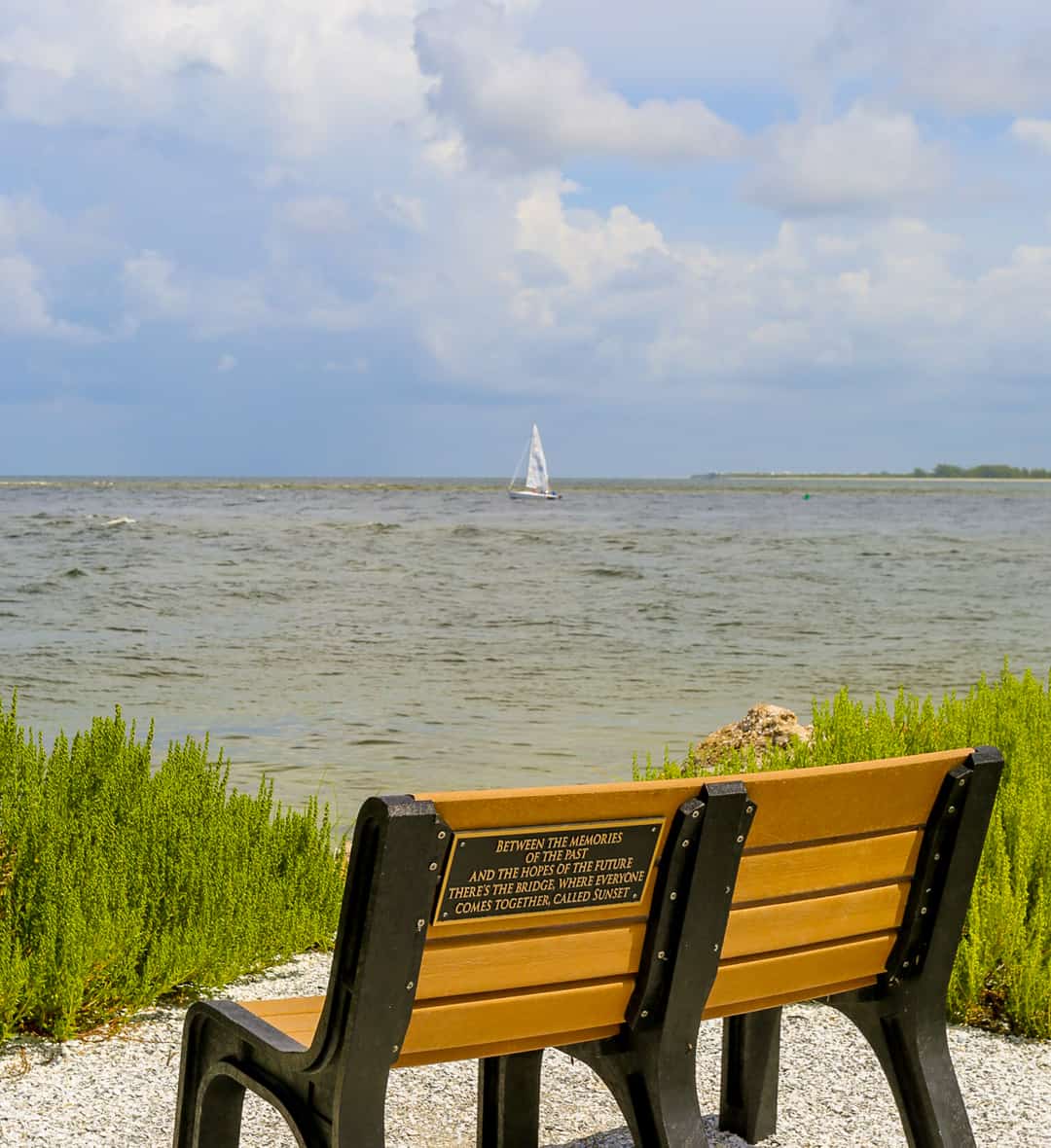 It's a resort vacation well beyond the pools and beach, because the island offers so many ways to engage in the natural beauty and wildlife of the area. I walked along the shoreline near Land's End overlooking North Captiva island. The two islands were connected prior to a recent hurricane.
I saw a man with a birding lens and started a conversation with Ralph based on photo equipment envy. Ralph has been visiting Captiva for decades with his children and grandchildren. He captures the area's plunging pelicans and spectacular sunsets from his boat. He kindly offered a few of his images to share with Luxe Recess.
To hear him speak about the wildlife he has photographed at the resort is to see where the magic really lies in a South Seas vacation. The beauty in this area launched the Doc Ford series. It's so strong, Randy Wayne White can describe it in words. But it sure is something to see in Ralph's photos.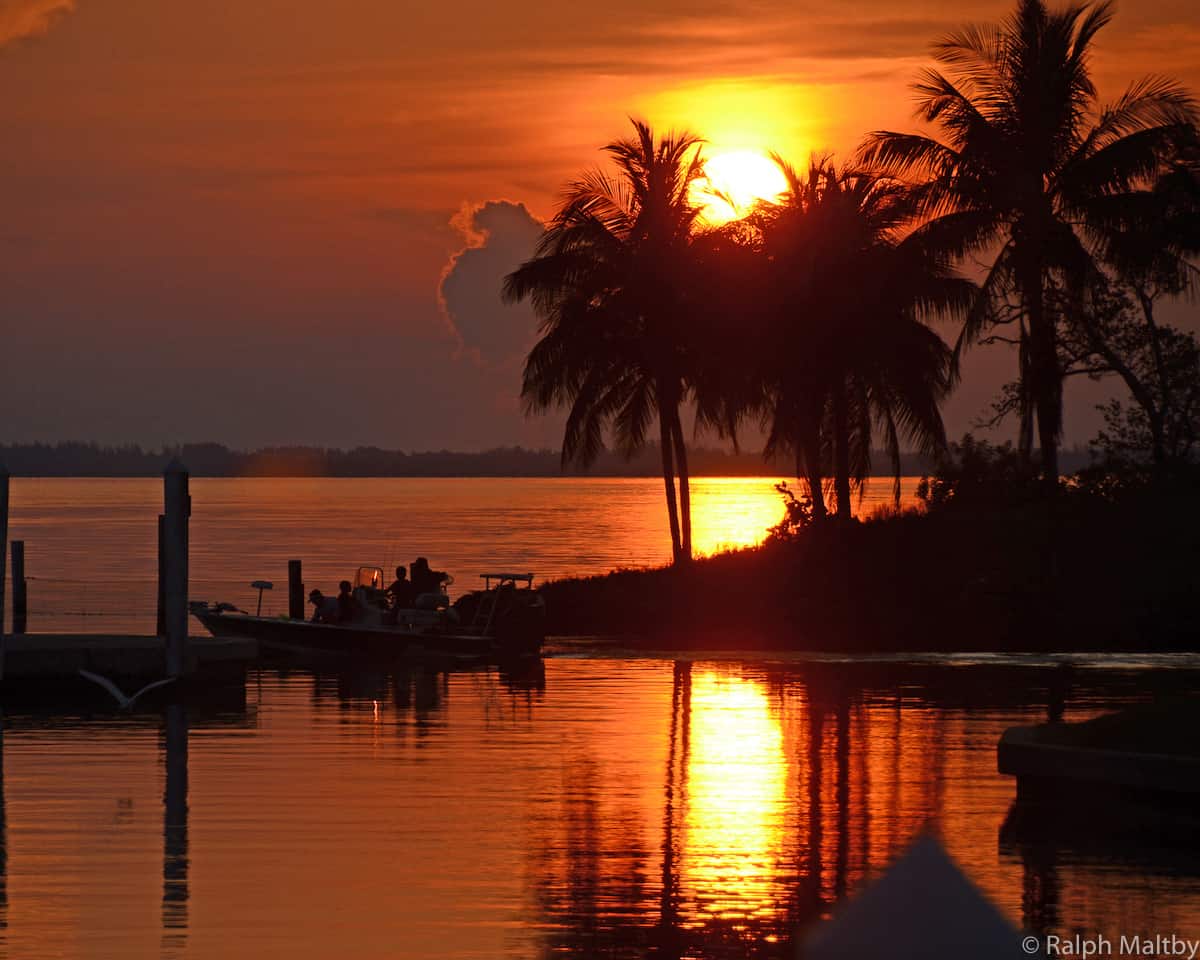 Although we were guests of South Seas Island Resort, these opinions are my own.