My family and I looked for a last-minute, end-of-summer resort vacation that was far away from Florida's rain or Red Tide, and I knew that Dallas, Texas had little risk of hurricanes. See how this massive resort is a great family resort minutes from the Dallas Fort Worth Airport.
The Las Colinas Resort is now a Bonvoy resort managed by the Ritz Carlton and is no longer a Four Seasons resort.
Where is Las Colinas?
Las Colinas, a planned residential and business community in Irving, Texas is situated in between Dallas and Fort Worth.
I've been curious about this resort for years, and I'm thrilled I finally looked beyond downtown Dallas for a great place to stay.
Originally, I booked one night as an upgraded "hotel airport" experience, and my husband asked, "Are you sure you really want to stay only one night at a Ritz Carlton?"  (I married an enabler for my hotel obsession.)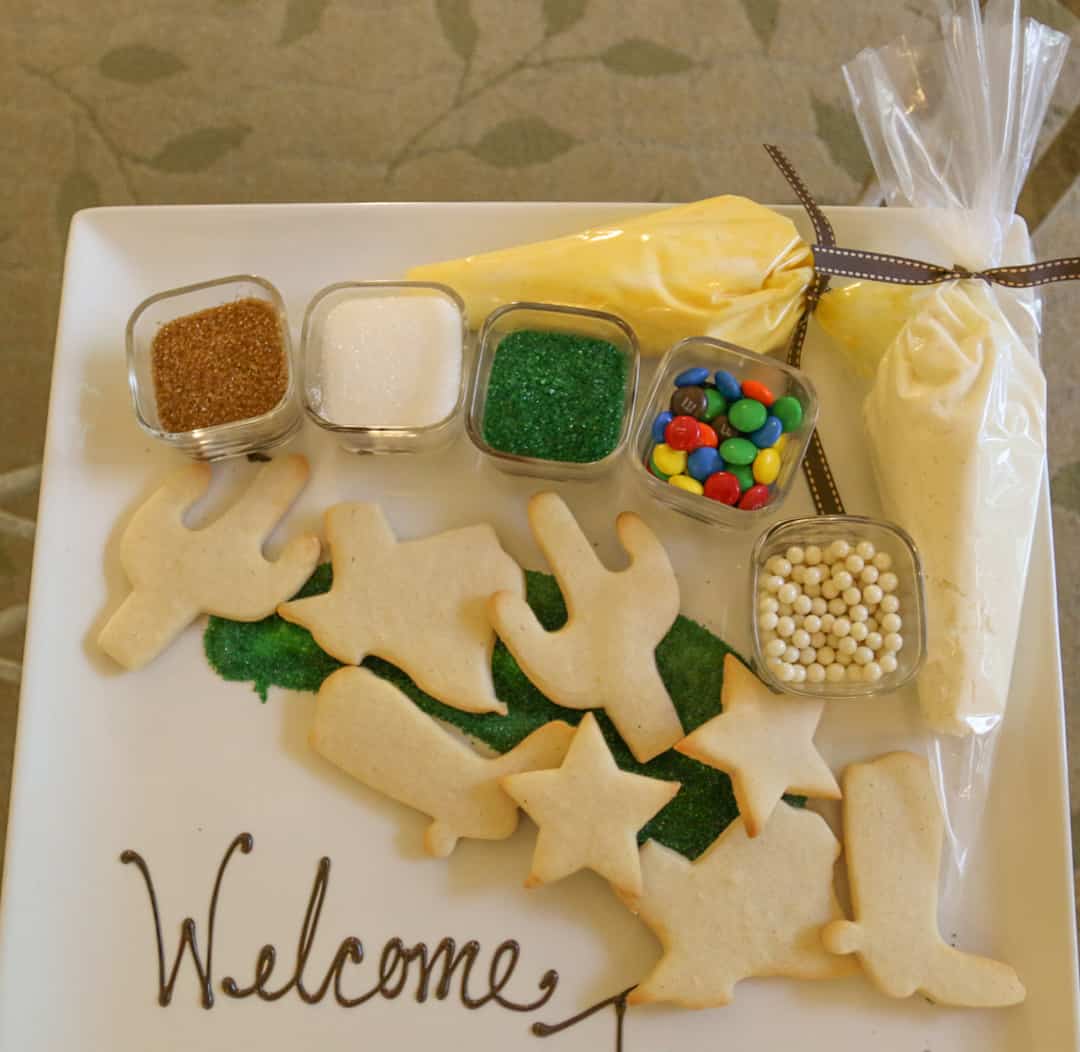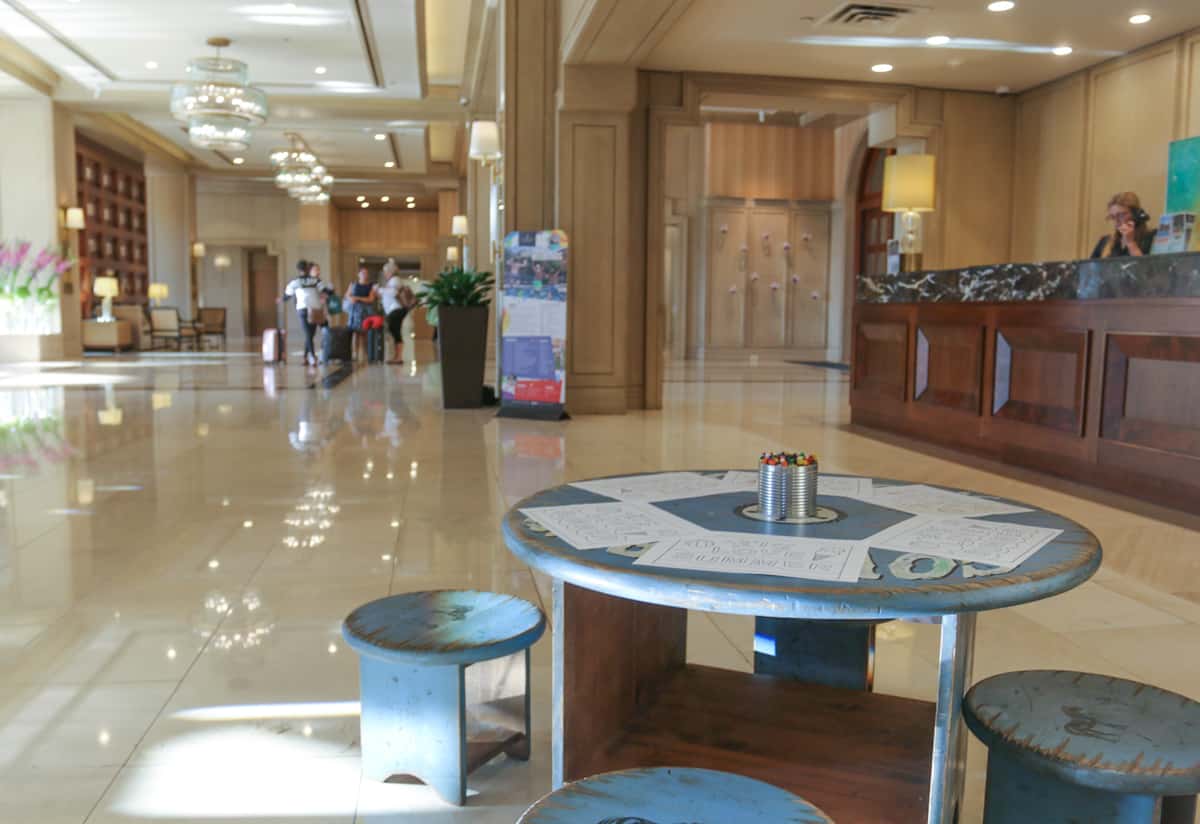 A warm family welcome
Young kids will feel an enthusiastic greeting once they enter the lobby of the Las Colinas Resort. The resort has a coloring table, some play houses, a child's putting green to engage with while parents check in. A recreation staff member appeared with cookies for my kids. She then showed them two different level lobby scavenger hunts to partake.
JOIN OUR LUXURY HOTELS & RESORTS FOR FAMILIES,
A FACEBOOK GROUP FOR SEEKING ADVICE AND INSPIRATION
FOR THE BEST LUXURY FAMILY BREAKS.
---
The Las Colinas Resort Rooms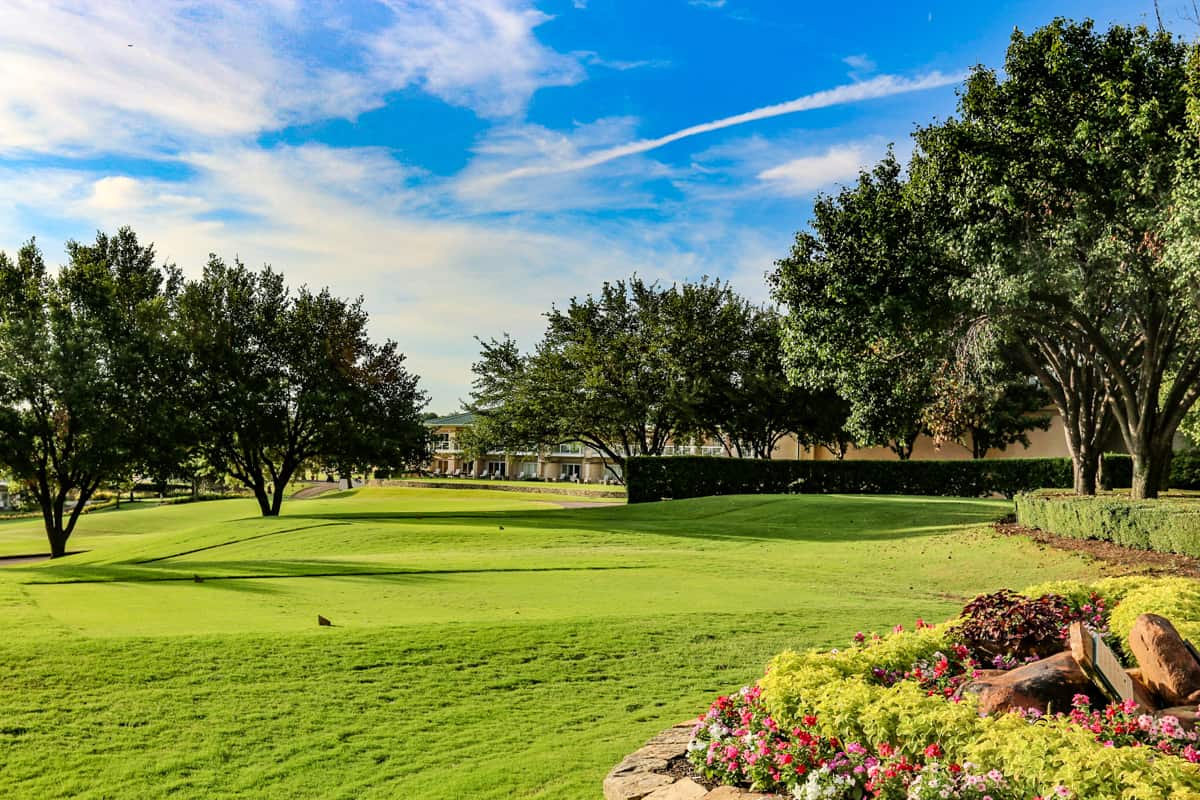 Plush horses await kids tucked into their beds. Children might find decorate-your-own Texas themed cookies to decorate like cacti, stars, shapes of Texas, and cowboy boots.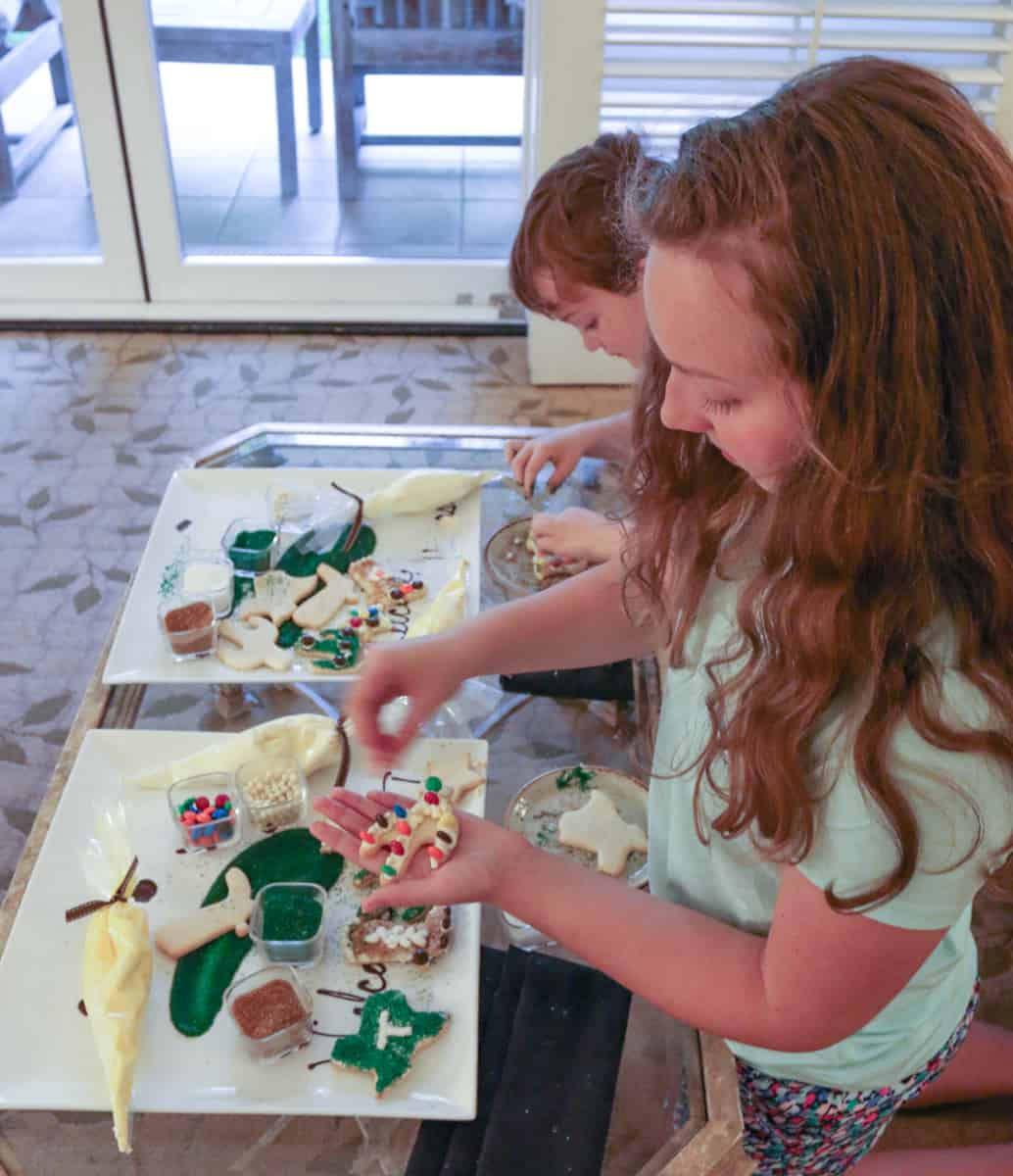 My children loved kids' robes hanging in the bathroom, a mini toiletry set, and vinyl letters spelling their names on the bathtub wall.
Resort guest rooms are either in the main building or classified as villas. There are about a dozen villas within each structure overlooking the pool or the 18th green.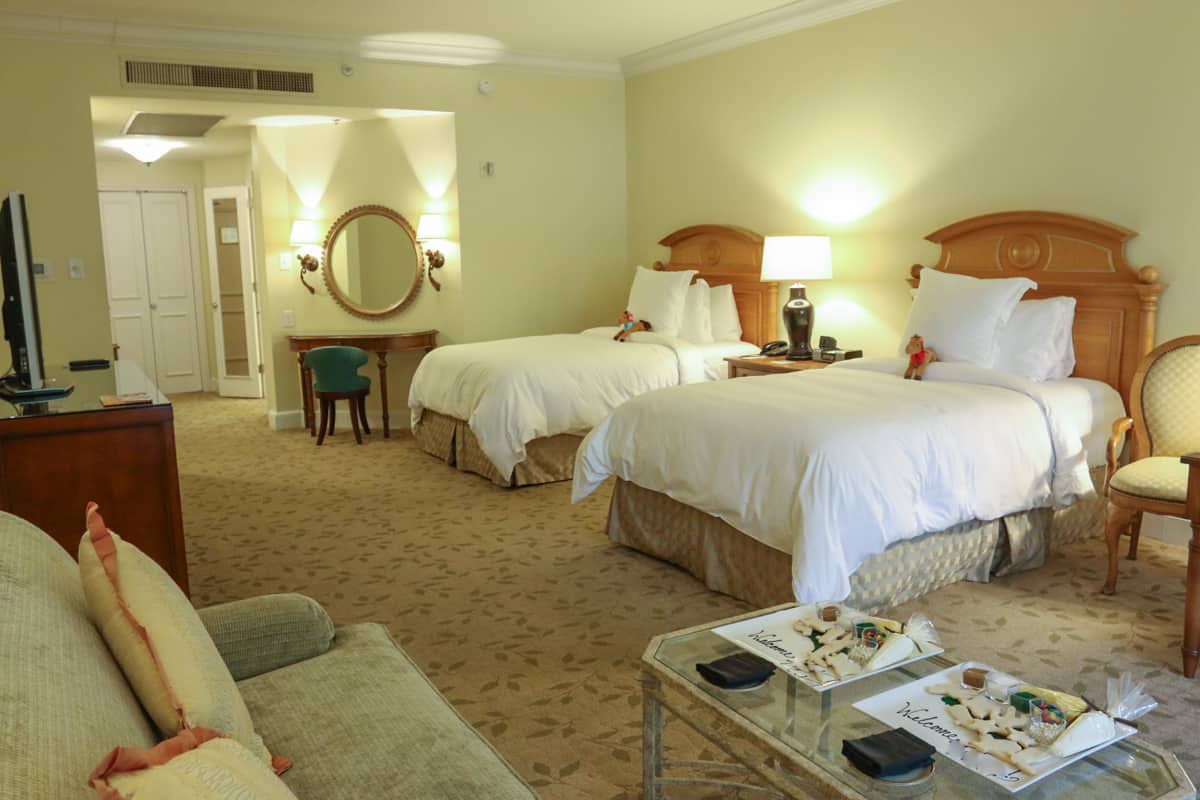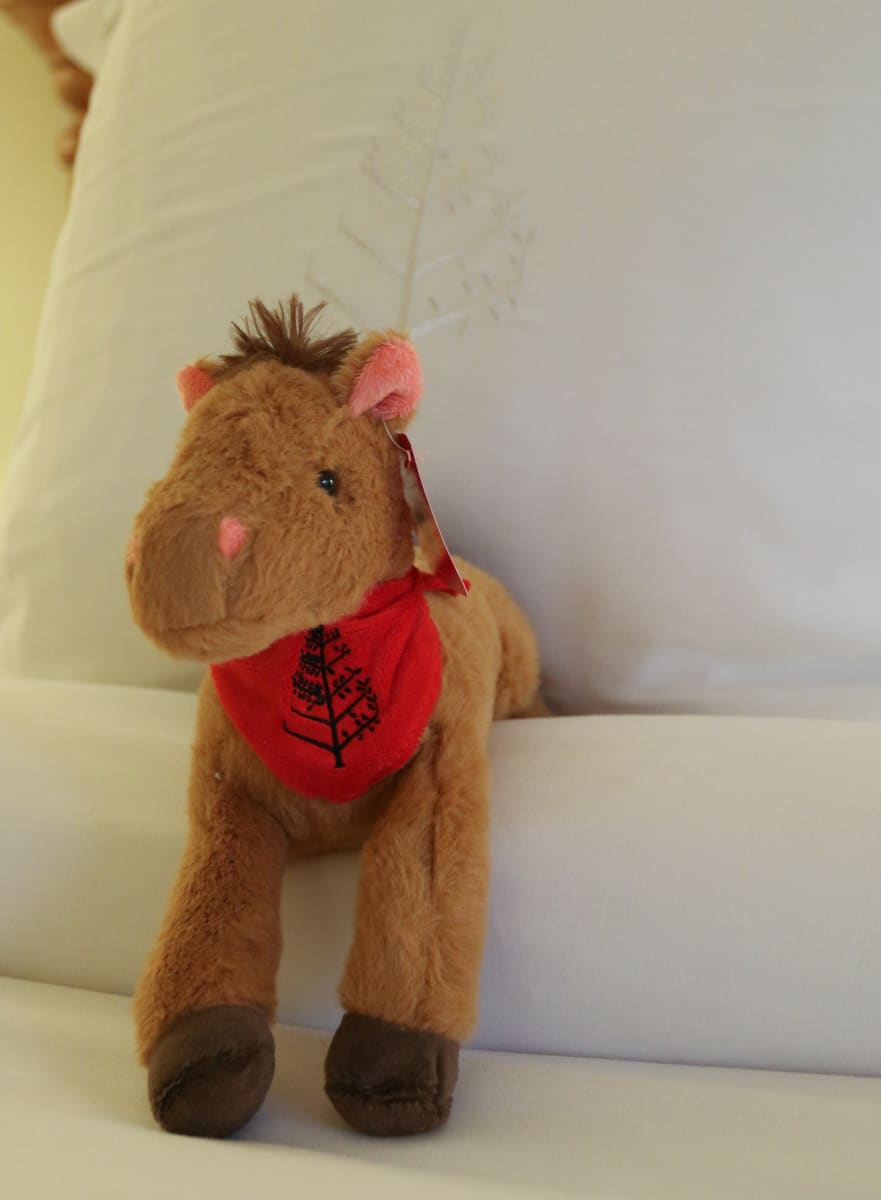 Families of four will want to book adjoining rooms with one king and two doubles in the villas (or a king and two twins in the main building).
Parents have the best great flexibility combining two adjoining rooms for a family suite. We were adjacent to the pool facilities, and the casual poolside food amenities, including a breakfast bar on weekend mornings.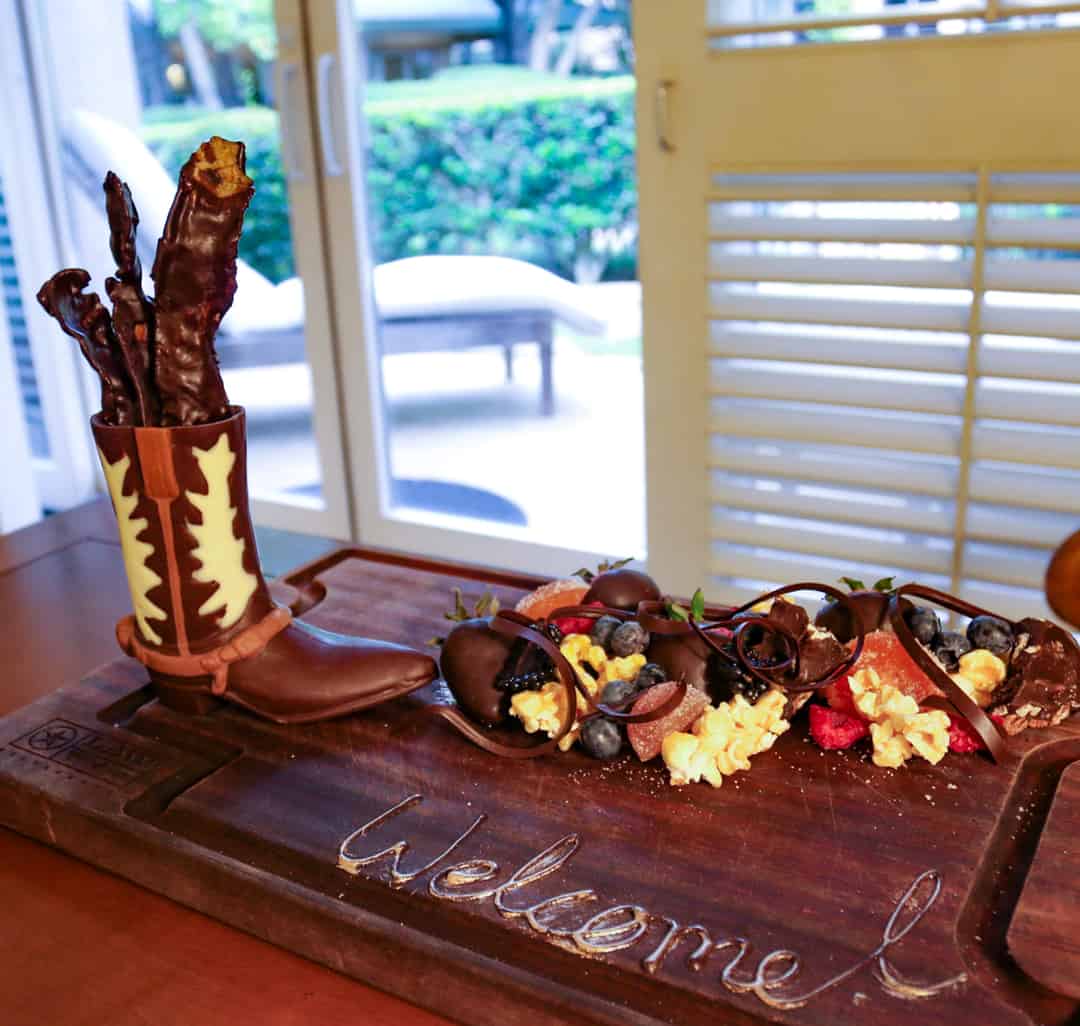 The hotel welcomed us with a beautiful fruit, popcorn, and chocolate mixture with a three-chocolate cowboy boot filled with chocolate-covered bacon. My son squealed, "Is that chocolate-covered bacon? Boy, do they know me!"
This is why it is critical to inform a hotel a week in advance the names and ages of children so that the kids' amenities can be included in the reservation.
Las Colinas Resort Restaurants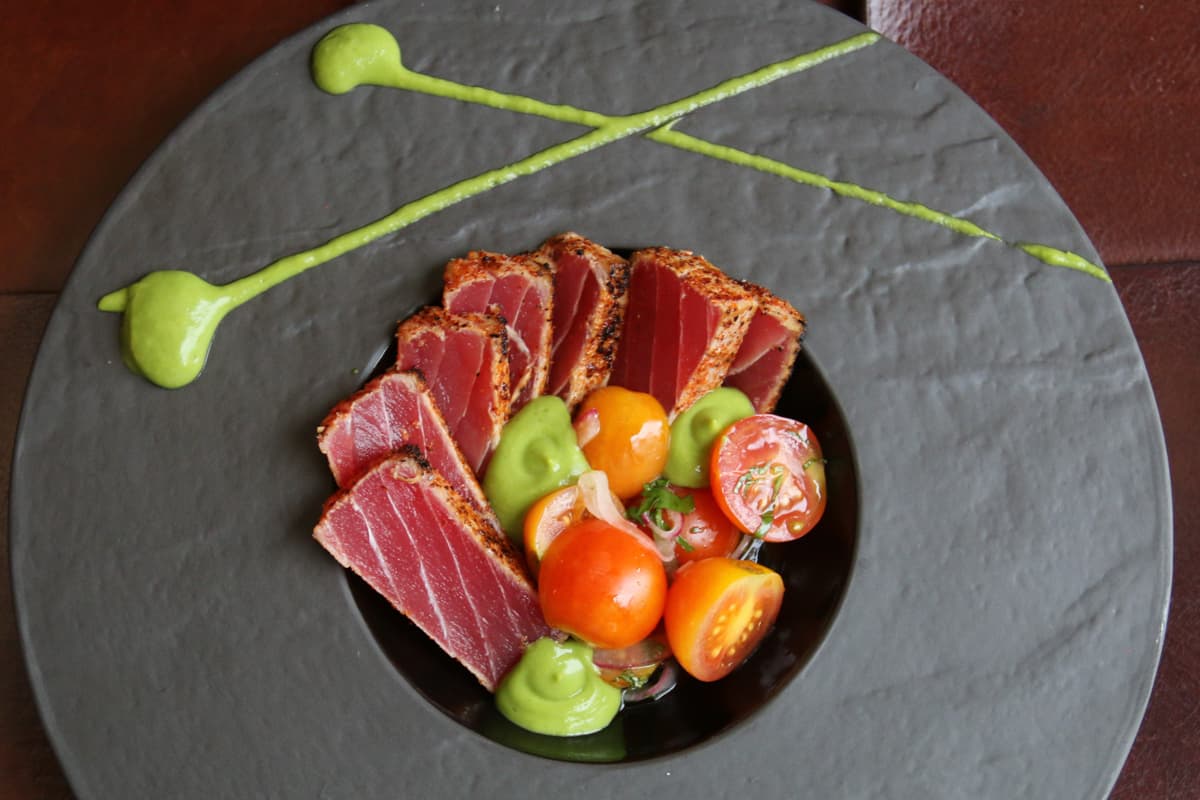 Law
The signature restaurant, Law, serves three meals a day. The space was recently gutted and updated, and we loved the design.
We started our breakfast with a welcome from a fabulous balloon artist who made a royal blue laser gun for my son.
The breakfast choice is off the menu or a buffet. The children's buffet, a tiny wagon is filled with child-friendly options, is flanked by a toy rocking hose. We saw scrambled eggs, pancakes, peanut butter triangle sandwiches, and mini pastries.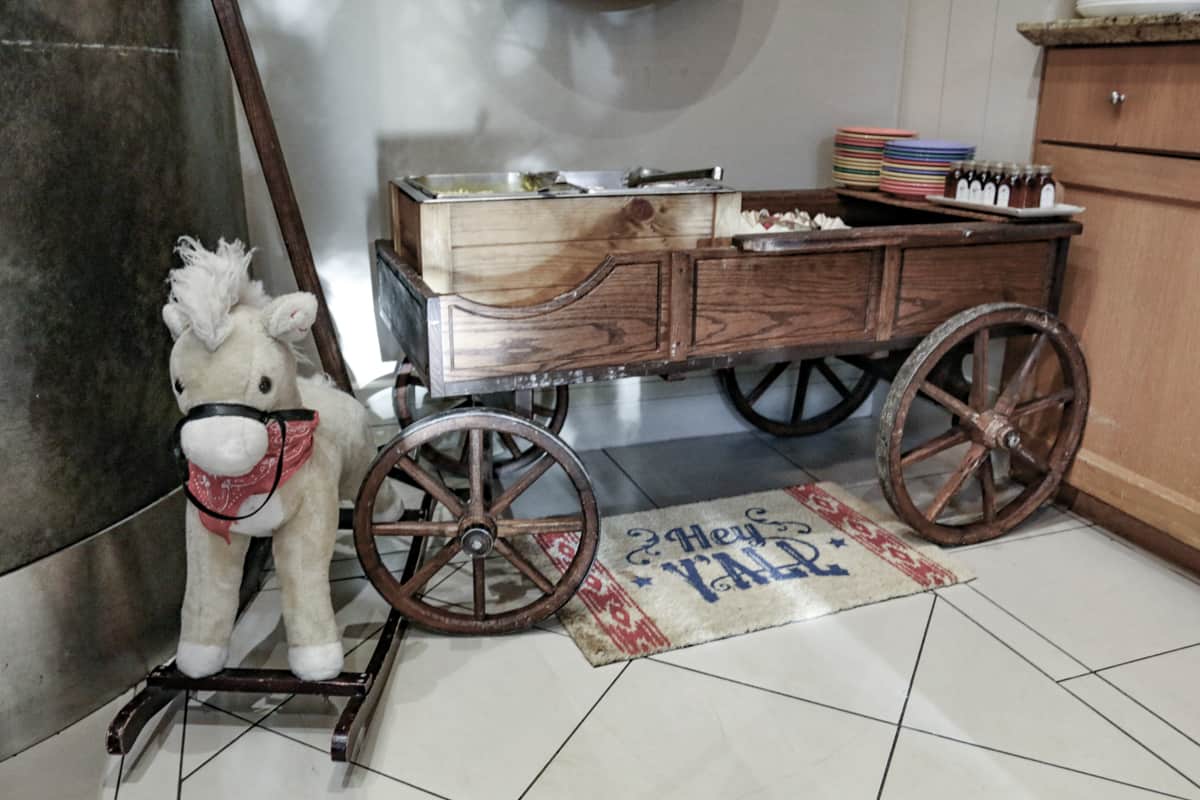 The regular breakfast buffet includes custom omelettes, scrambled eggs, pork bacon and sausage, turkey bacon and chicken sausage, and a variety of fruits, bagels, yogurts.
Lunch and dinner entrees for kids come in bento boxes. Adults can choose from a menu inspired by Texas ingredients.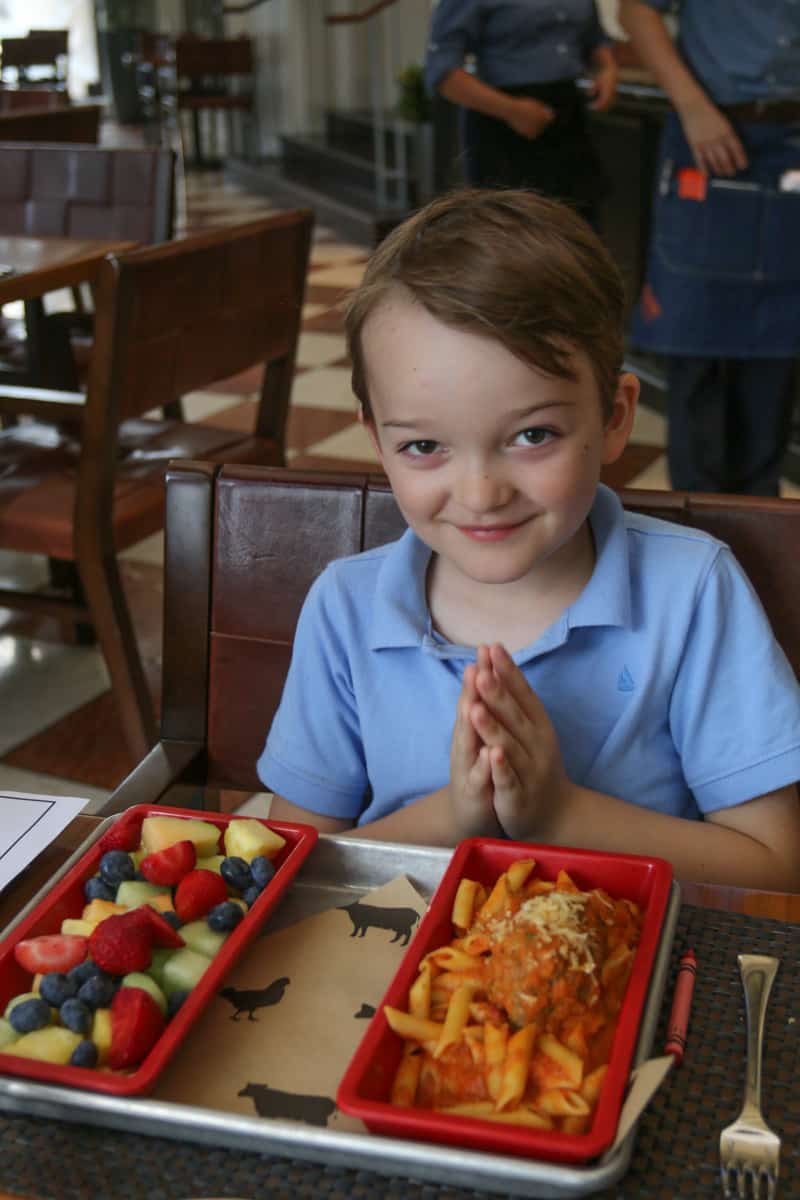 Las Colinas Resort Brunch
Sunday morning offers a noteworthy brunch that is a caloric adventure. Popular with locals, too, the brunch showcases breakfast favorites, a whole room dedicated to desserts and breakfast pastries, and a homemade tortilla taco station. We all tried every variety of these simple, but fresh and addictive tacos.
Dessert had its own room with fresh ice cream made with dry ice.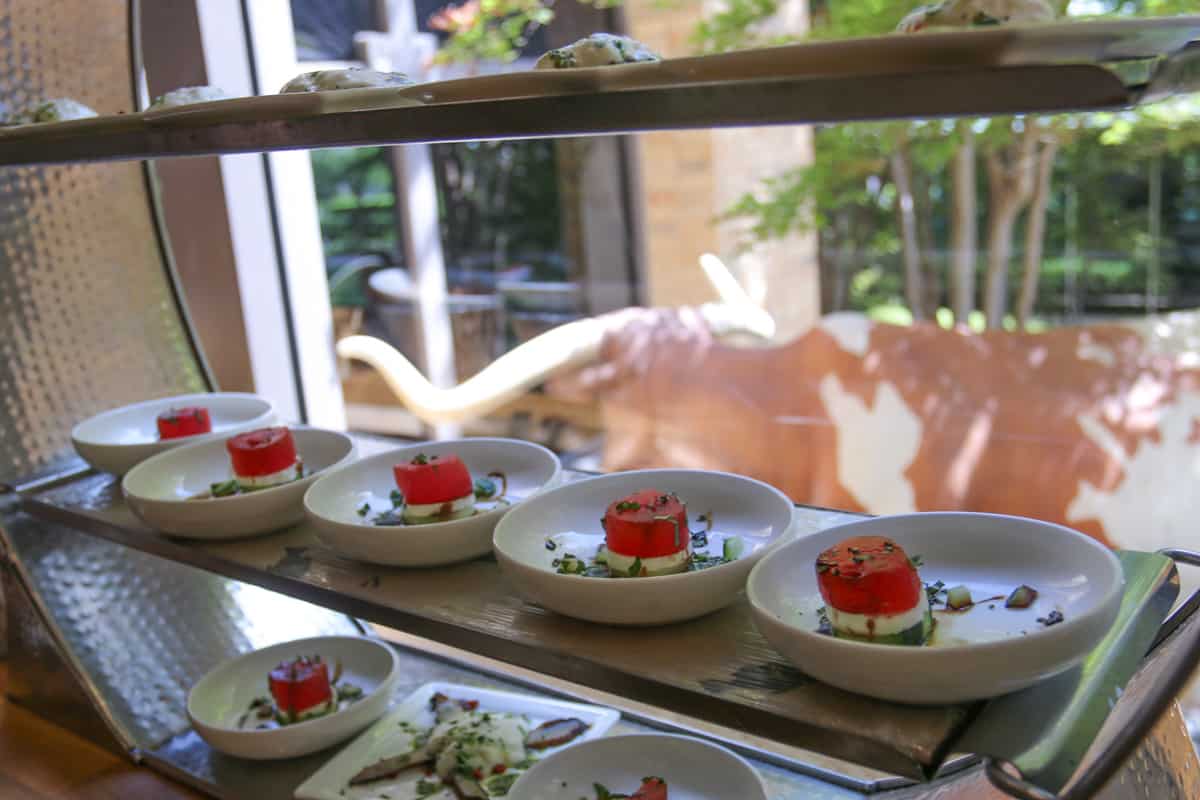 Adult Beverages
If you think kids have all the fun, think again. The resort hosts tequila tastings in the lobby, and champagne sabre lessons at night. so no one is left out of the festive weekend programming.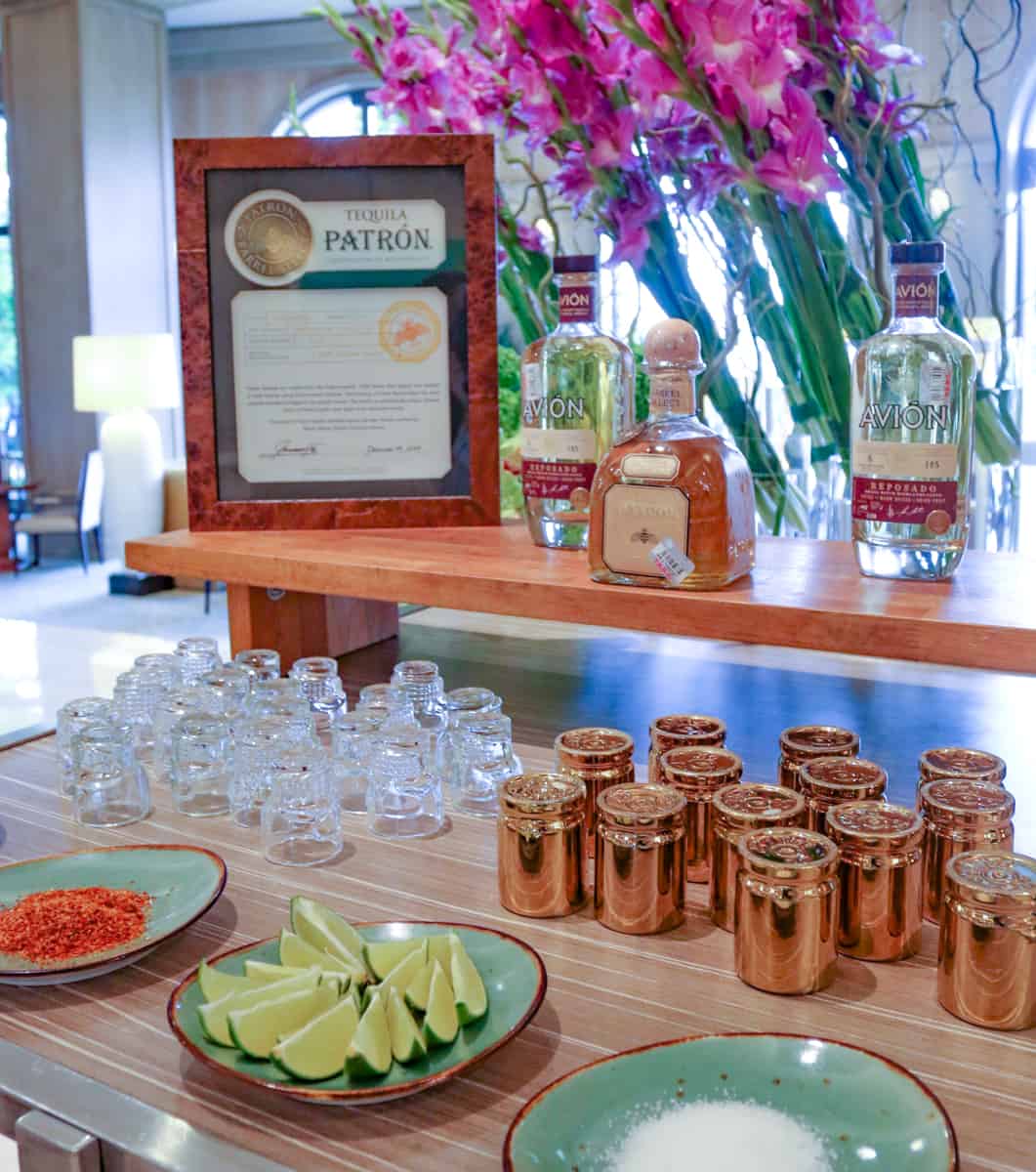 I know other restaurants and hotels have done the champagne sabre opening, but I hadn't yet seen one. It was my first time to see just how easy it was, and it was thrilling to watch a fellow guest gleefully nail it on her first try.
Outlaw Taproom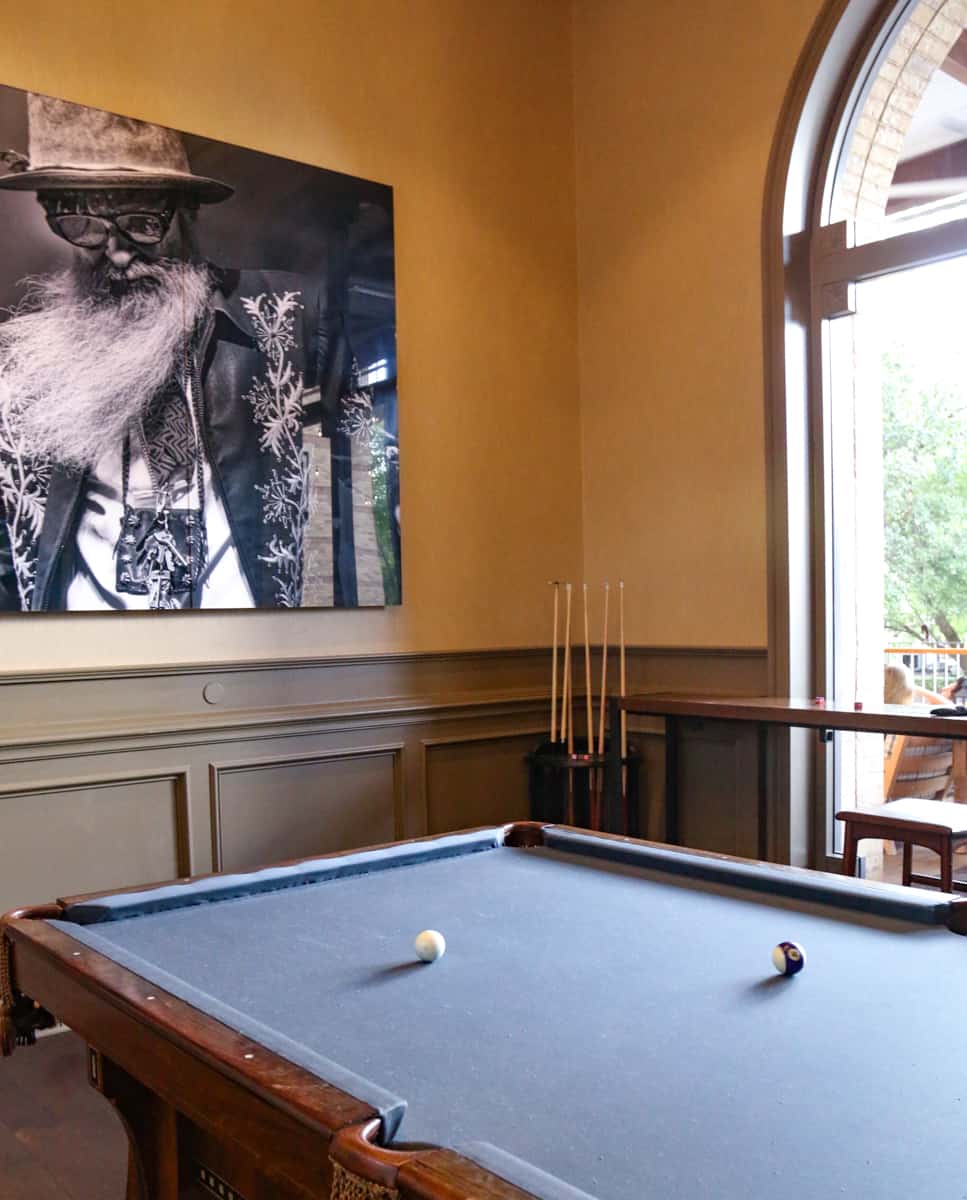 Outlaw Taproom is a bar themed around Texas rock legends: Stevie Ray Vaughan, Janis Joplin, ZZ Top, and Willie Nelson. Its a place to grab amazing nachos and a margarita or beer and play a game of pool. The patio overlooks the pool when the weather is pleasant.
Las Colinas Resort Spa
The resort spa includes a full salon for hair and nail treatments.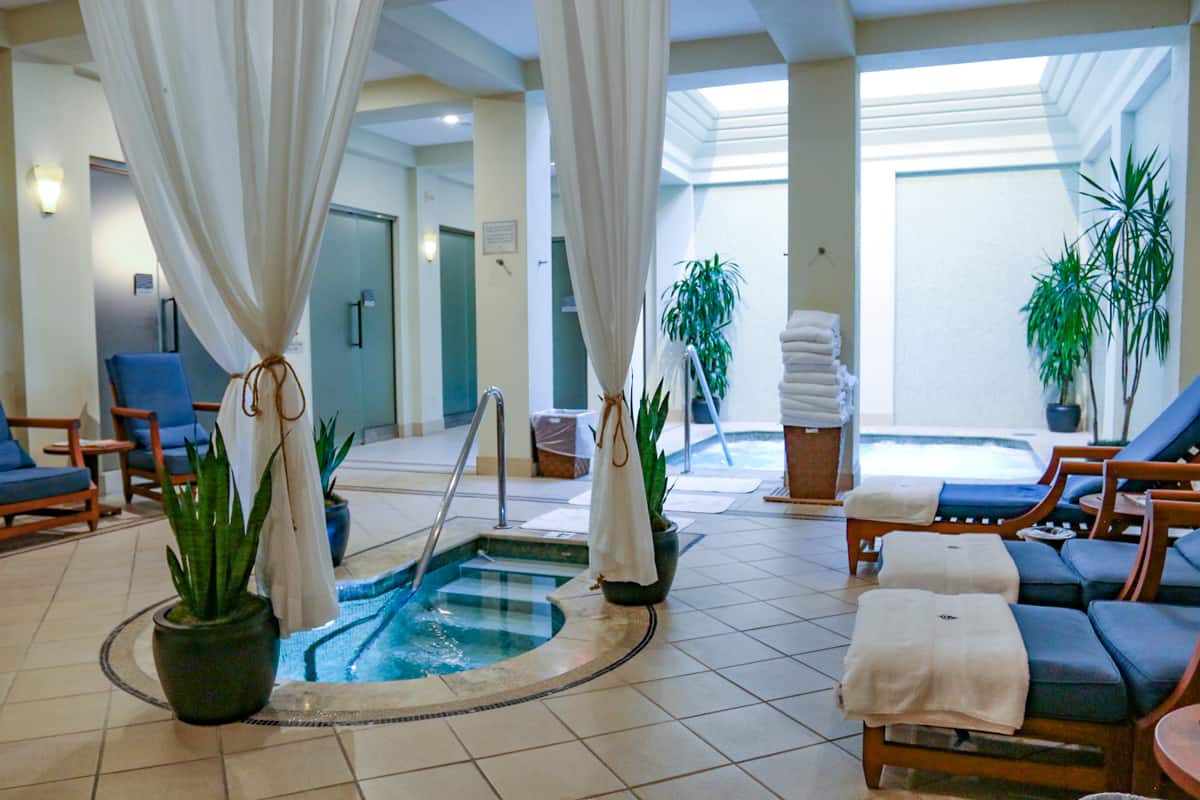 The Sports Club
The Las Colinas Resorts is also a country club, and truly full-service sports club at that. It's connected to the hotel by a long underground hallway.
There are so many daily classes and clinics scheduled. For grown-ups seeking a spa and fitness experience—and with the added perk of a kids programming— it's probably the closest thing to a top notch family-friendly spa vacation.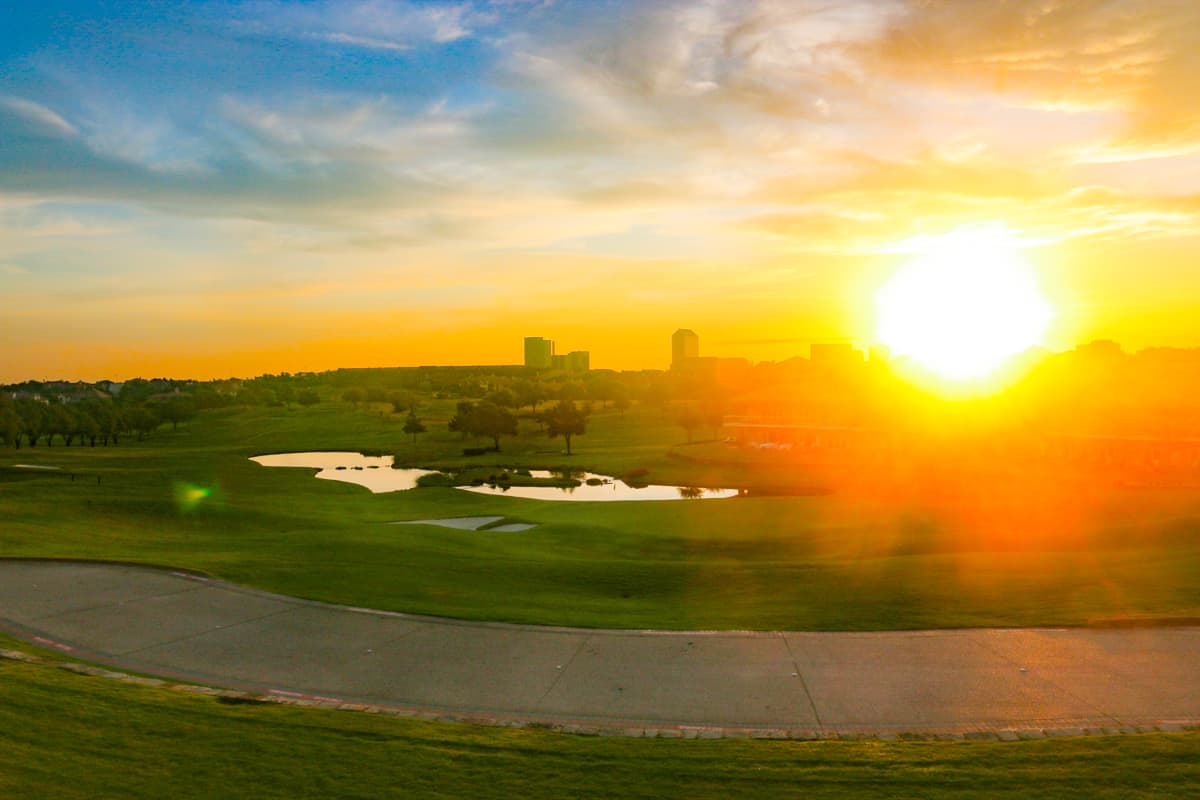 Parents can take classes in all of the newest exercise trends while improving their golf or tennis game or working with a personal trainer. The resort hosts the Byron Nelson Classic.
The pro shop carried an extensive collection of children's golf and tennis wear including some infant clothing for future golfers. The pro shop also had resort wear from Vineyard Vines and Tommy Bahama.
Golf and Tennis
The Las Colinas Club is clearly the place for families who are raising golfers. It's clearly very popular. I noticed one golf cart parked near the pro shop filled with children's clubs and activities that belonged to one of the children's instructors.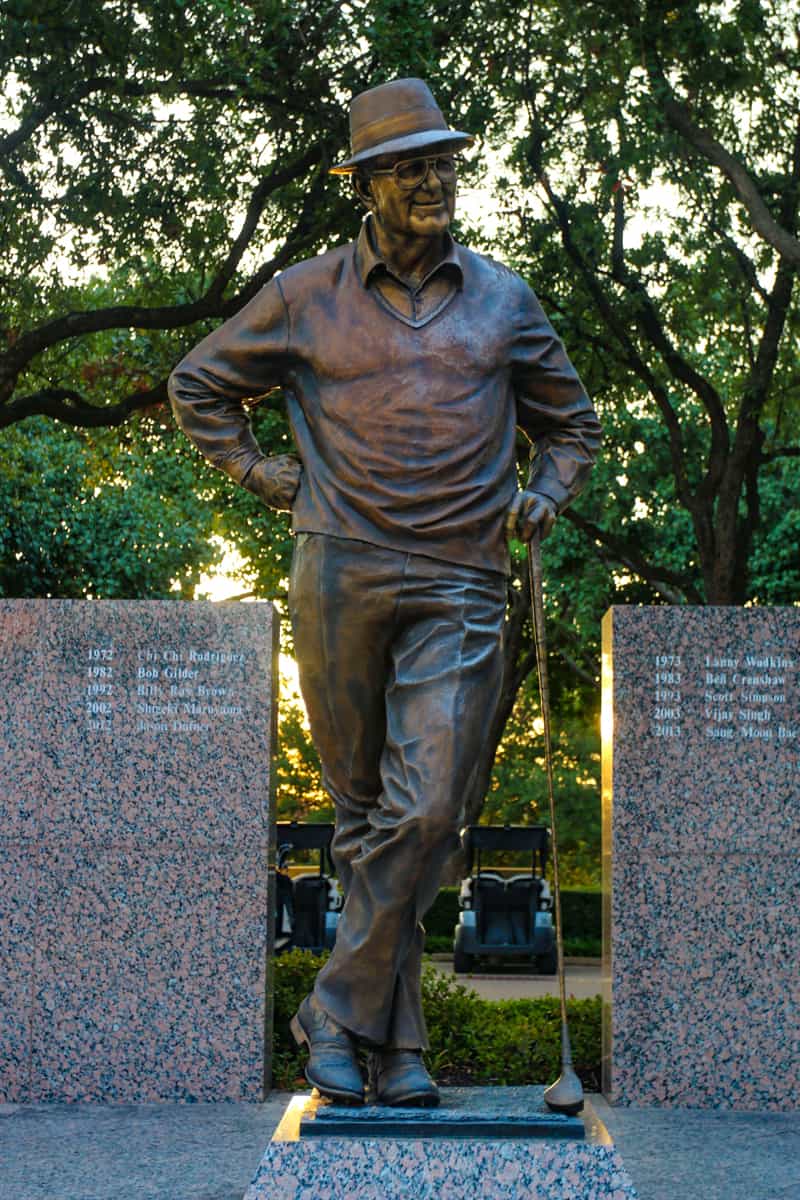 The pro shop also had one of the most extensive selections of children's golf and tennis wear I have seen. Even though we frequently sign my son up for golf lessons at big golf resorts in Florida, this resort's program felt even bigger, more full-service for kids.
Country club parents will appreciate the combined golf and tennis camp for kids in the summer that combines lessons in each before swim time.
There are several indoor and outdoor tennis courts to offer play in any weather. There are several clinics for adults and kids for all levels, too. Baby Boomer grandfathers and their Gen X sons will be happy to see racquetball courts. (I hadn't seen anyone play racquetball since I played Ms. Pac-Man and wore out my Xanadu album.)
Pools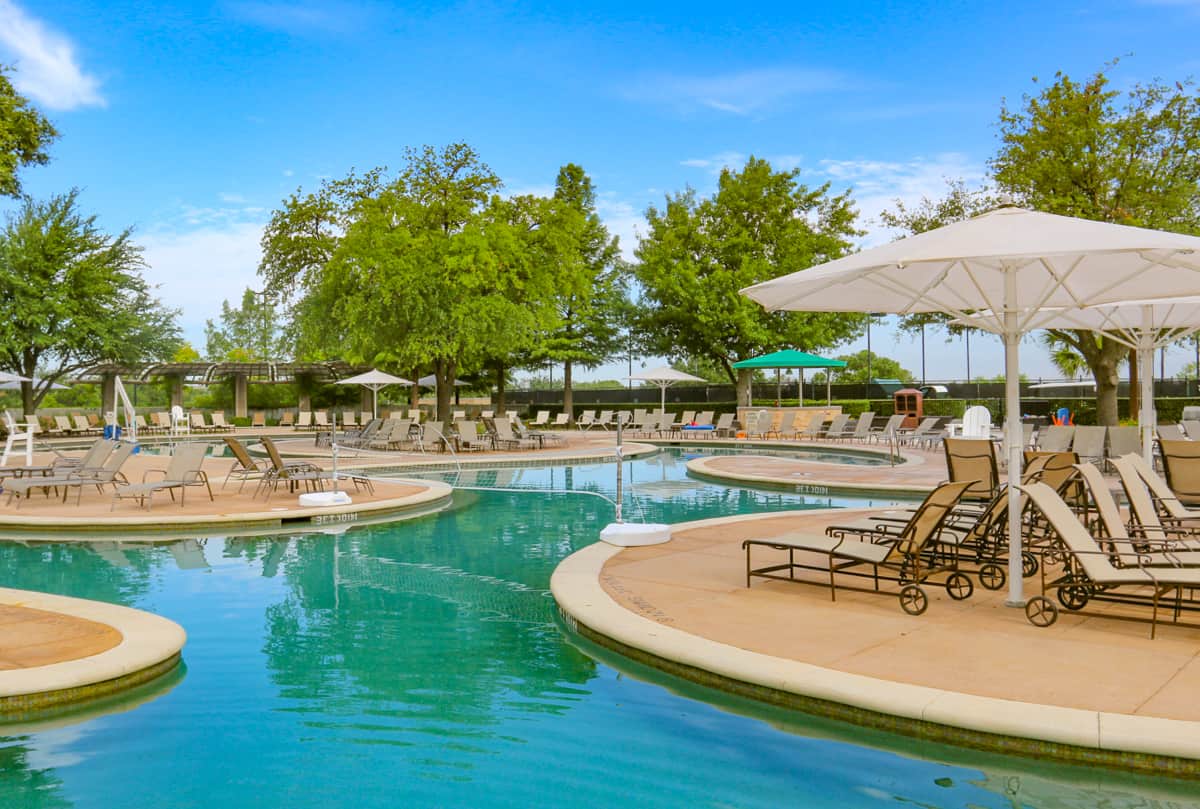 There are two outdoor pools at the resort. The adult pool adjacent to the main building isn't officially adult only. Children can go in either pool. But children's activities take place at one while food, beverage, and spa activities are at the other.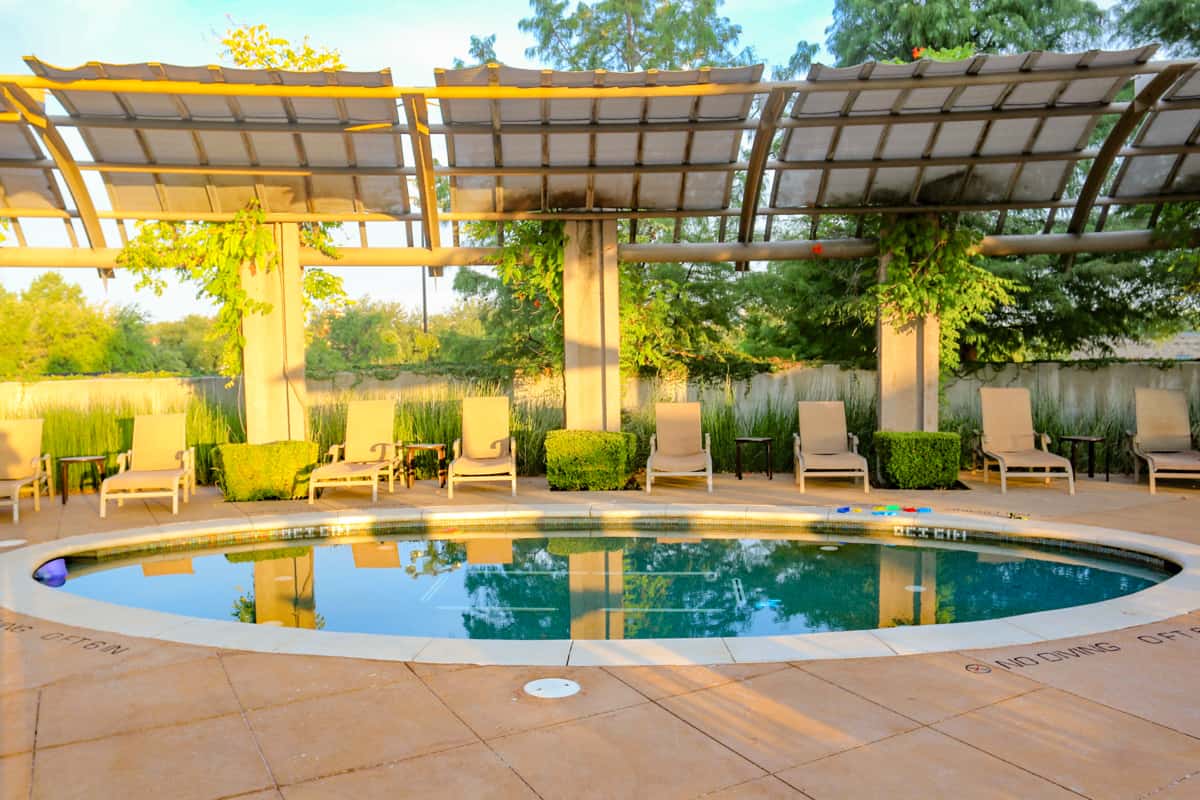 The family pool does not have the built-in waterslides and splash pad areas that family resorts do, but during the summer months on weekends, the resort rents an inflatable waterslide as an added perk for kids.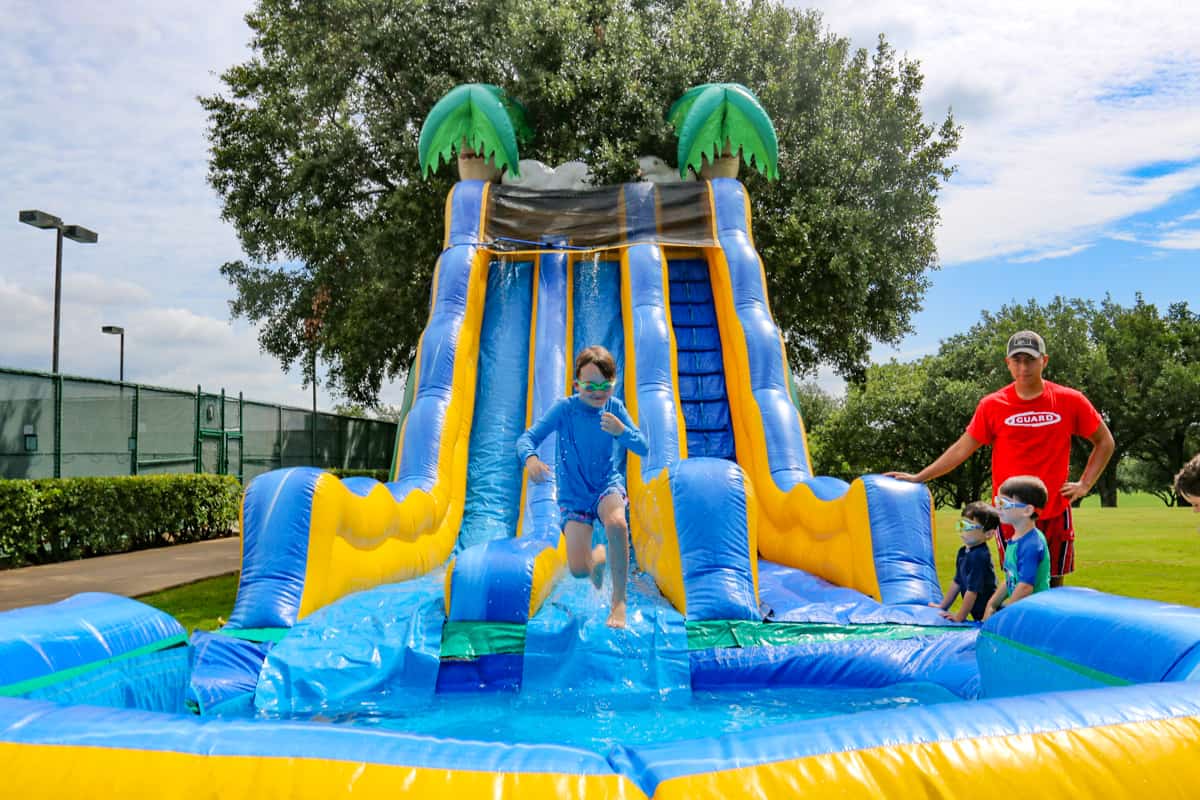 The family pool area also offers a shaded shallow kiddie pool filled with adults and toddlers during our stay. Food and beverage service is available at both pools.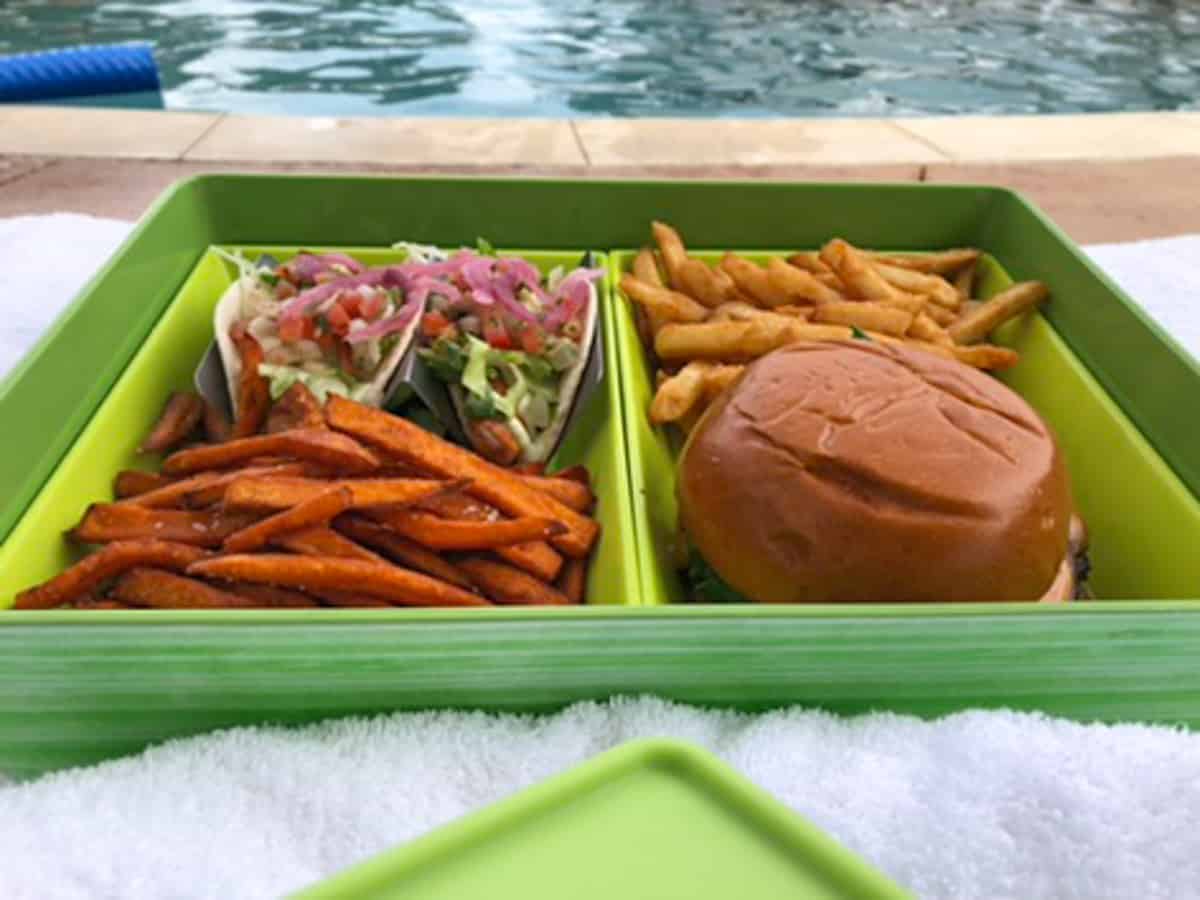 The indoor pool inside the sports club will reopen after a refurbishment. Once it is complete, it's a perfect winter destination for swimming, too.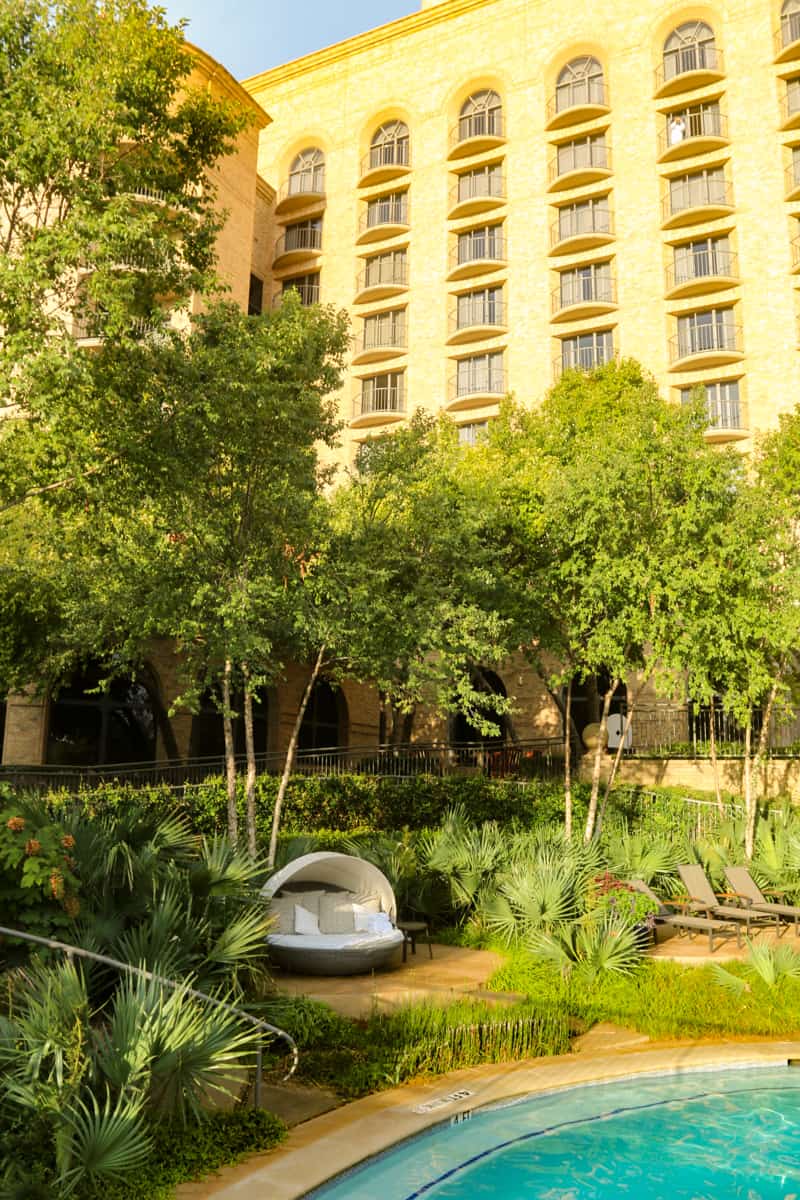 Perks for families
Just before a lending library on the path to the pool are Texas bean bag tosses. In between bunny board books, we pulled out Clouds of Terror for its unusual cover art that required a double-take.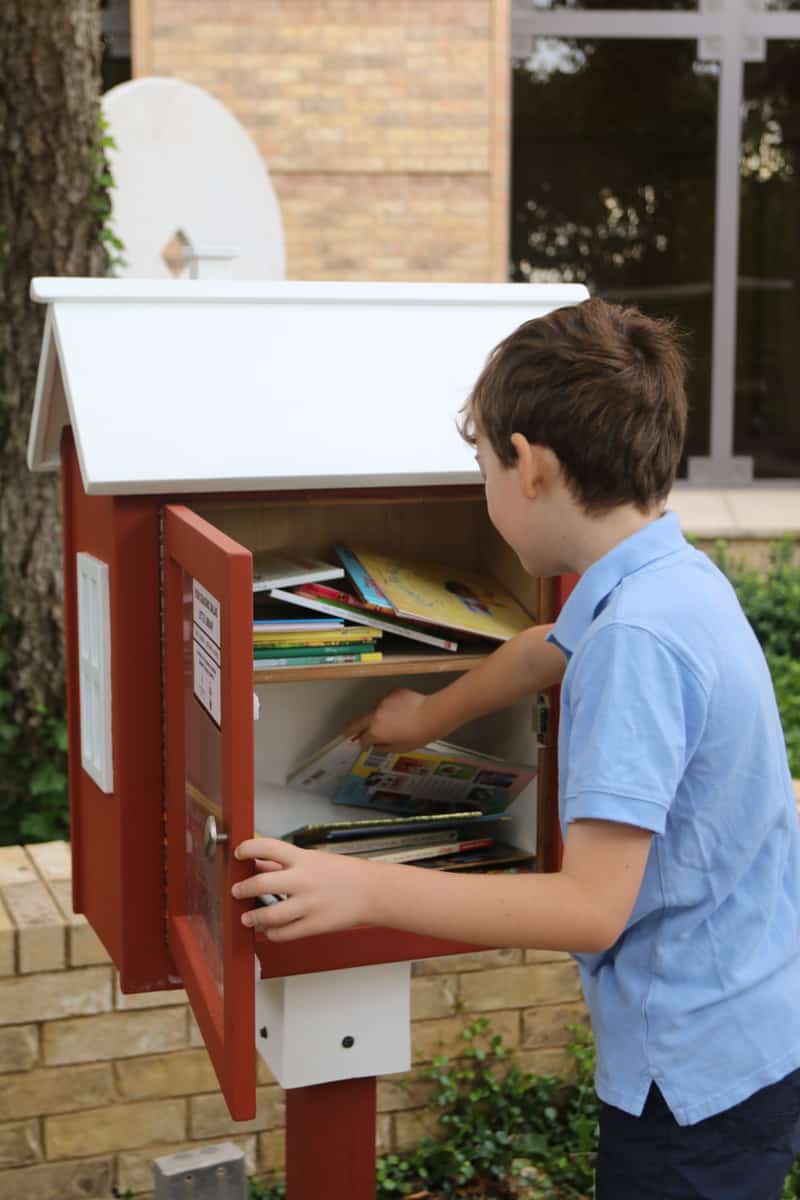 This story about swarms of grasshoppers that infested the farms of the Midwest in the 19th century is part of the Houghton Mifflin "Soar to Success" series. We got so many great laughs at breakfast reading this book I had to mention it.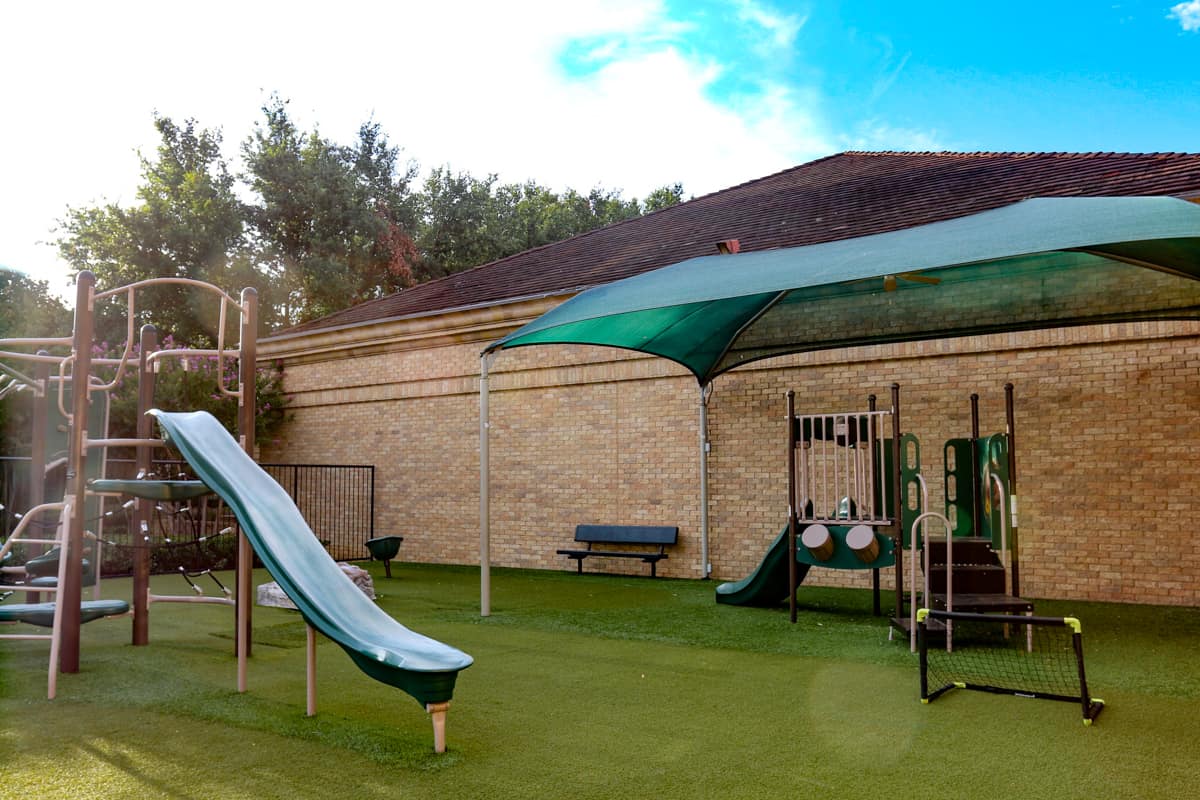 A kids' club designed for younger children doubles as the childcare for club guests on site to exercise.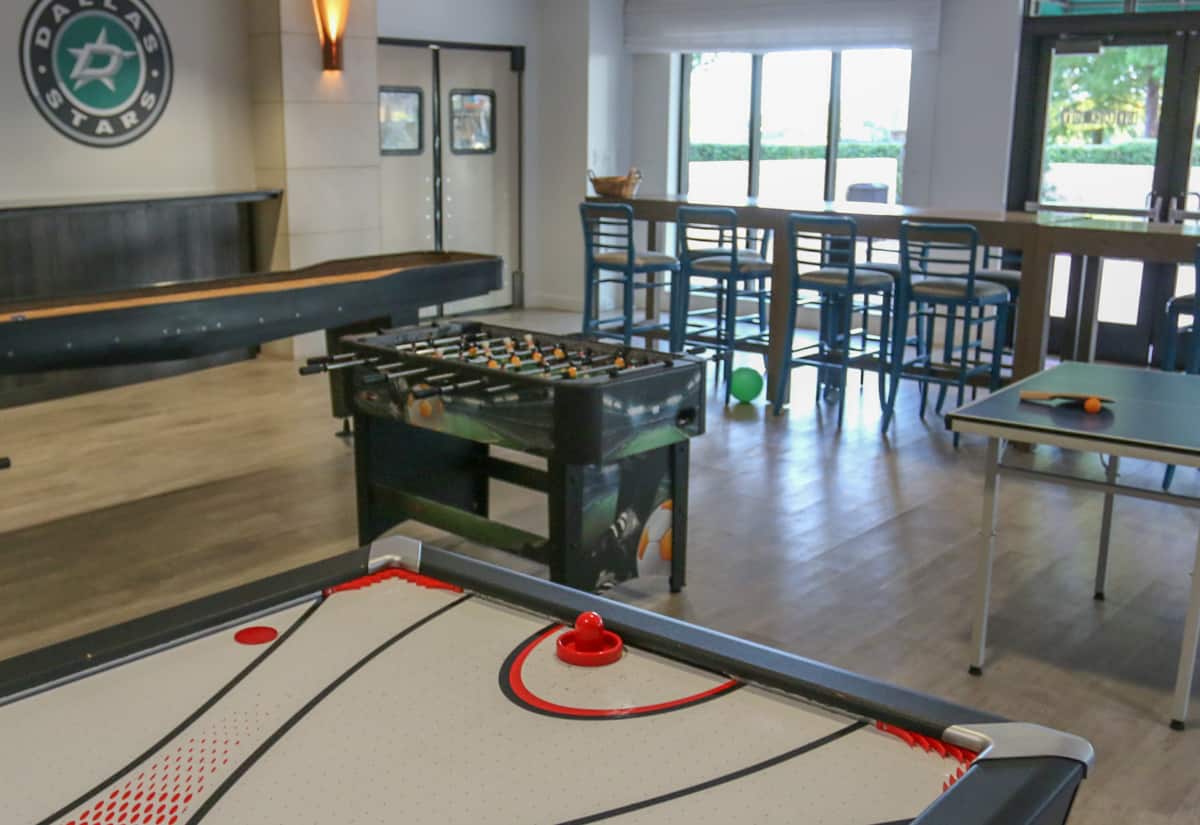 The teen club nearby includes foosball, air hockey, ping-pong, and other games beyond electronic options. Staff host open house hours for teens and families wishing to play a game inside when they've had too much Texas sun or heat.
Seasonal Family Activities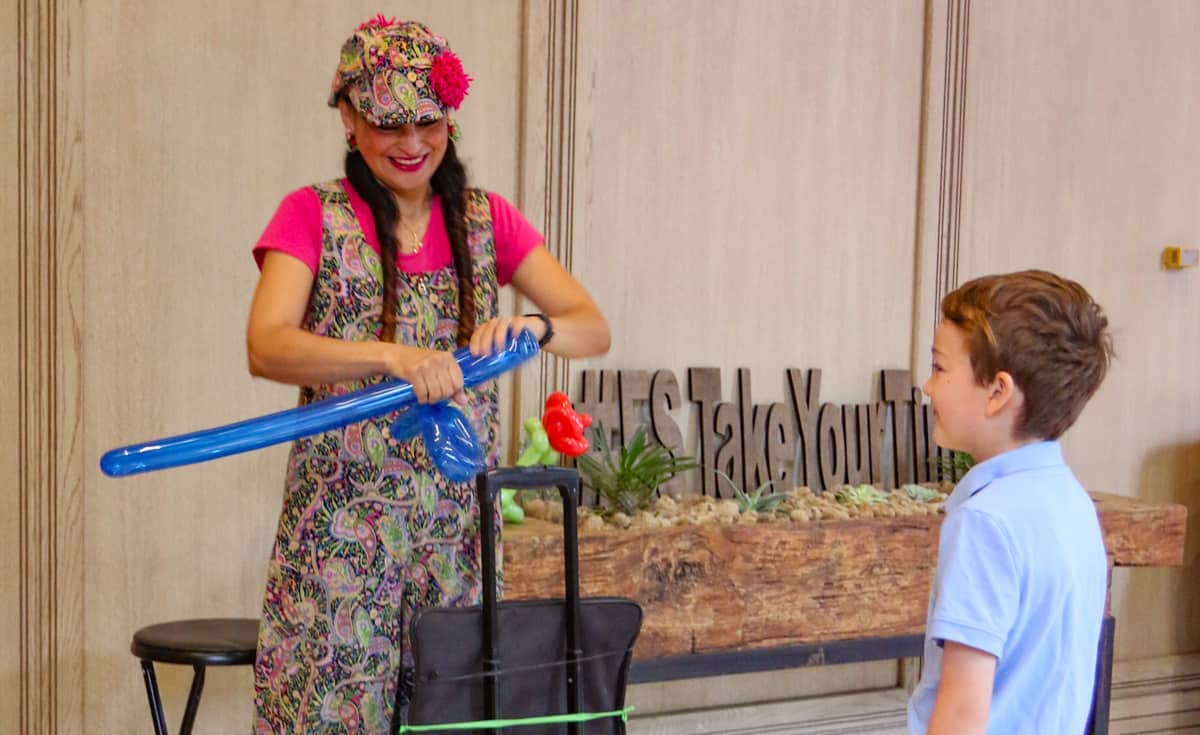 The resort goes all out on the weekends in between Memorial and Labor Day weekends. Called Summer Weekends, Friday kicks off with a dive-in movie and a children's dinner buffet at the family pool.
Saturday involves pool-focused games and activities like inflatable slides, sandcastle contests, and popsicle socials. This was after brunch at the restaurant with a balloon lady.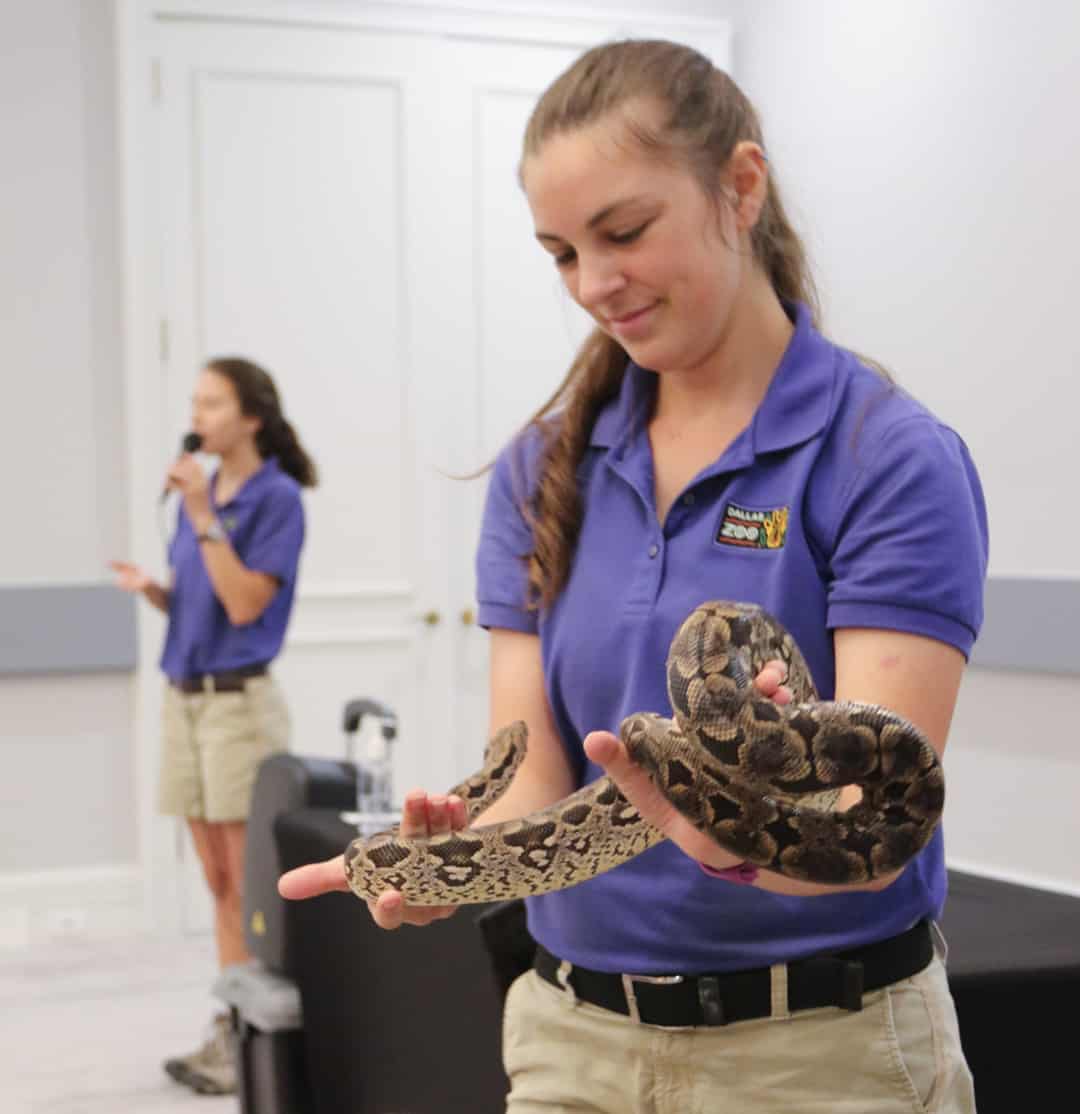 On Sunday morning, children can enjoy a drop-off art class where my son made a variety of clay figurines, including the class project: a yellow rose of Texas. My son was completely entrance way making creatures and flowers out of molding clay and pipe cleaners.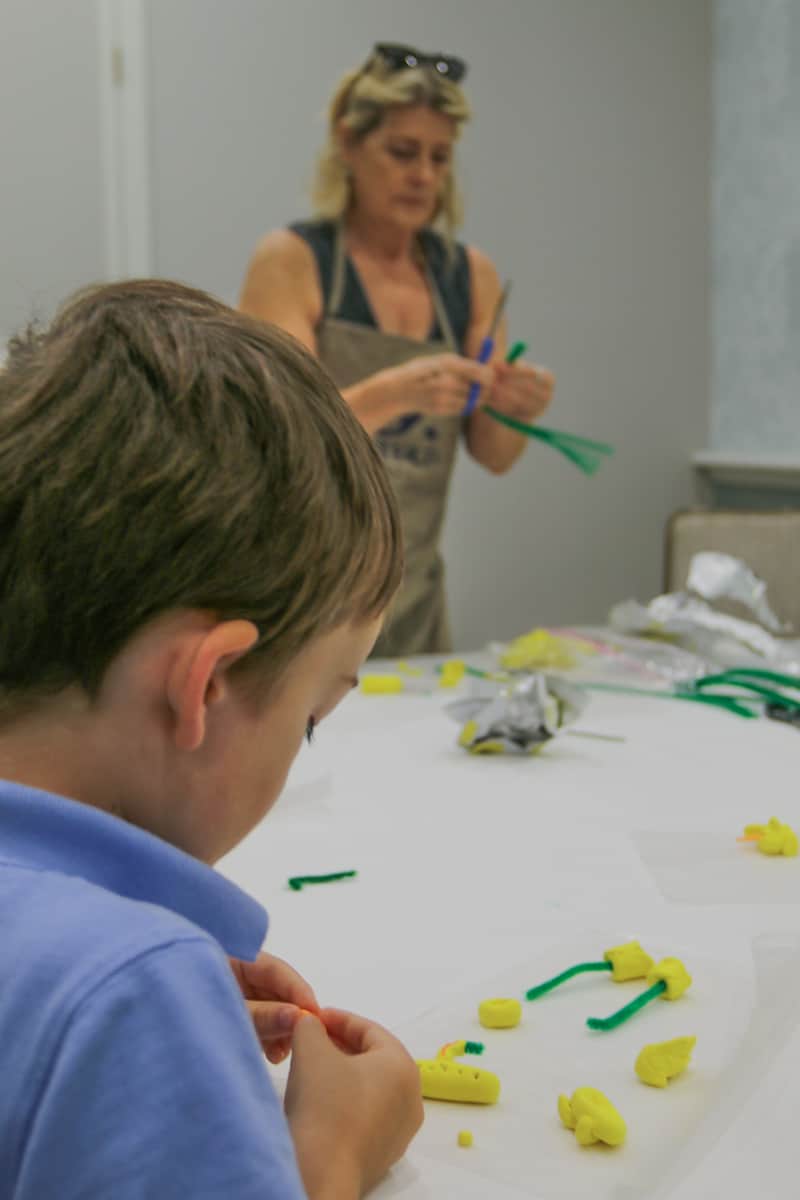 The Perot Museum of Nature and Science and the Dallas Zoo show up with presentations for children. The Dallas Zoo brought a boa constrictor, a tortoise from Madagascar, a penguin, a colorful South American parrot, an armadillo and an ant eater.
The resort really goes out of its way to incorporate families into the seasonal and holiday celebrations. So, not only is the summer season filled with additional programs, family holidays like Christmas and Easter become extravagant events.
Holidays at the Las Colinas Resort
December is the month to plan a weekend getaway, too, and a staycation if you are local.
Starting December 4th this year, the resort hosts a kick off event with Santa, a local choir, face painting, tamales and donuts, and a hot chocolate bar.
On Friday nights in December, extending from the Outlaw Taproom patio is a holiday movie event featuring a hot chocolate bar and Mum champagne cocktails.
On Saturdays in December until Christmas, families can enjoy a breakfast buffet with guest characters each week like Mr. and Mrs. Clause or Elsa from Frozen.
When to Go on a Dallas Vacation
Texas is warm. The Las Colinas Resort has beautiful pool time weather May through September, without the same rainy season in August and September the Florida experiences. 
Though there's no beach, of course, but its sports club facilities serving the whole family make this a unique US resort destination. And flights to Dallas from many destinations are inexpensive, what they charge you for peanuts on budget airlines.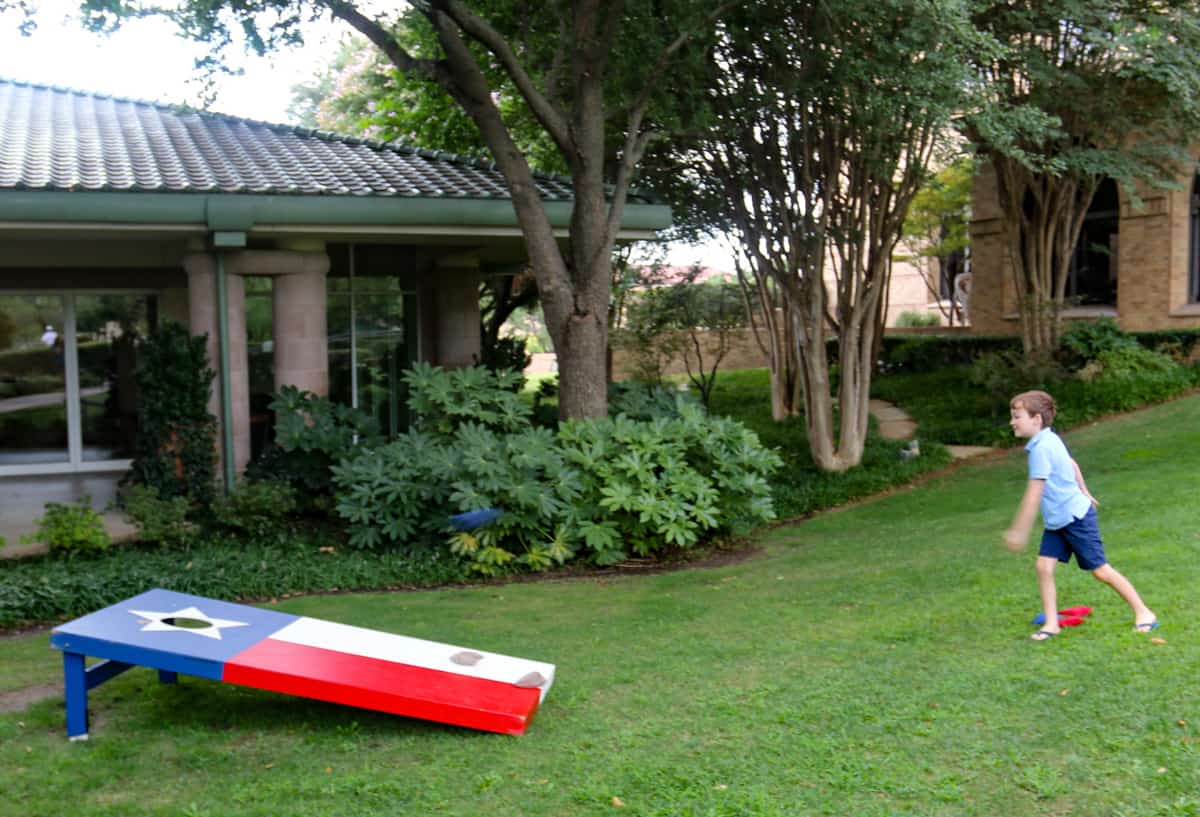 If I were traveling to Dallas for business or pleasure with my children, I would absolutely focus now on staying at the Las Colinas Resort with its resort setting over staying in downtown Dallas as I have previously done.
We never left property on this trip because the resort had plenty for us to do on site. But next time, we could explore the Perot Museum of Nature and Science, the Kimball or Dallas Museum of Art. Dallas Shopping (my favorite Dallas pastime) in Highland Park Village or midtown is also great.
With no rush hour traffic, the resort is approximately a 20-40 minute drive to most locations.
Why we're going back
We plan to return for a sports weekend where the kids participate in tennis instruction, we exercise and do spa time. We can relax by the pool and binge on room service as a family after some good exercise. This vacation could be during any of the four seasons, but it's unique to the Dallas Four Seasons.
HOW TO RECEIVE VIP AMENITIES AT LAS COLINAS RESORT
Luxe Recess has access to exclusive rates as a Ritz Carlton Preferred Partner agency, complimentary room upgrades, a $100 spa credit, free breakfasts, and personalized welcome amenities. Sure, you could book your trip on your own, but you'd miss out on hundreds of dollars in exclusive amenities, as well as personalized VIP treatment by the staff at the resort.
As a luxury travel advisor, I help ensure your vacation goes off without a hitch. From the selection of the best cottages or rooms to the VIP welcome amenities, your trip to Dallas will have those little extra moments of joy.
Please get in touch to set up a consultation to elevate your vacation.