Contributors
Meet our luxury family travel experts
Robin Hutson, Founder, Travel Writer & Advisor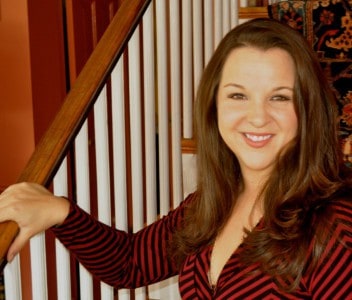 R
obin Hutson
's deep passion for luxury hotels is
life-long
. As a teenager— since this was
before
the internet— she maintained a shelf in her library of the directories of every luxury hotel brand and
memorized
them. She would then check them off as she traveled to each property over the years.
Her travel advice and articles have been featured on Travel Zoo, Quartz, Family Traveler, The Huffington Post, Business Insider, and Parents.
A Boston-based luxury family travel writer, Robin describes why she founded Luxe Recess in 2014 in this podcast interview.
Professional Background
Luxe Recess is the first venture to merge Robin's expertise as a magazine publisher and content marketer with her greatest passion: luxury hotels. She has demonstrated success leading niche publications in New York, Boston, and Washington.
In 2019, Luxe Recess began offering luxe parenting retreats at Canyon Ranch. When 2020 hit and travel took a pause, Robin founded the Flusterclux podcast with anxiety expert and author Lynn Lyons. A top parenting podcast around the world, Flusterclux has broken the top five parenting podcasts in more than a dozen countries, topping the US chart at #4 and Canada #1.
Robin became a Virtuoso travel advisor in 2019 to meet the demand of assisting readers in their travel planning. She loves planning family trips large and small around the world.
Our Team
Alyssa, Hotel & Client Relations
A
lyssa was truly bitten by the travel bug while studying abroad in Aix-en-Provence where her love of French culture language, food and wine blossomed.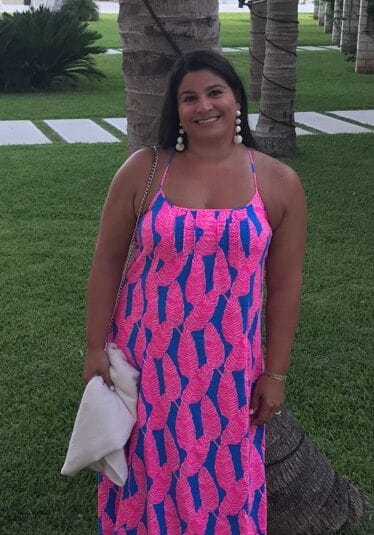 Bermuda is her absolute fave beach destination because what's not to love about pink sand? She worked for a French, luxury goods house before joining the hotel industry in 2004 for multiple luxury brands where work took her to luxury properties in Canouan Island, Chiang Mai, Bali and Marrakech to name a few.The next chapter will include experiencing the world with her husband and 2.5 year old, and she is eager to start with a family trip to Italy. She prides herself on packing skills and can always find "extra room" for purchases.
Alyssa ensures easy arrivals for all Luxe Recess clients.

Our contributors live around the world: Hong Kong, Los Angeles, Houston, New York, Annapolis, Boston, and London.
Katie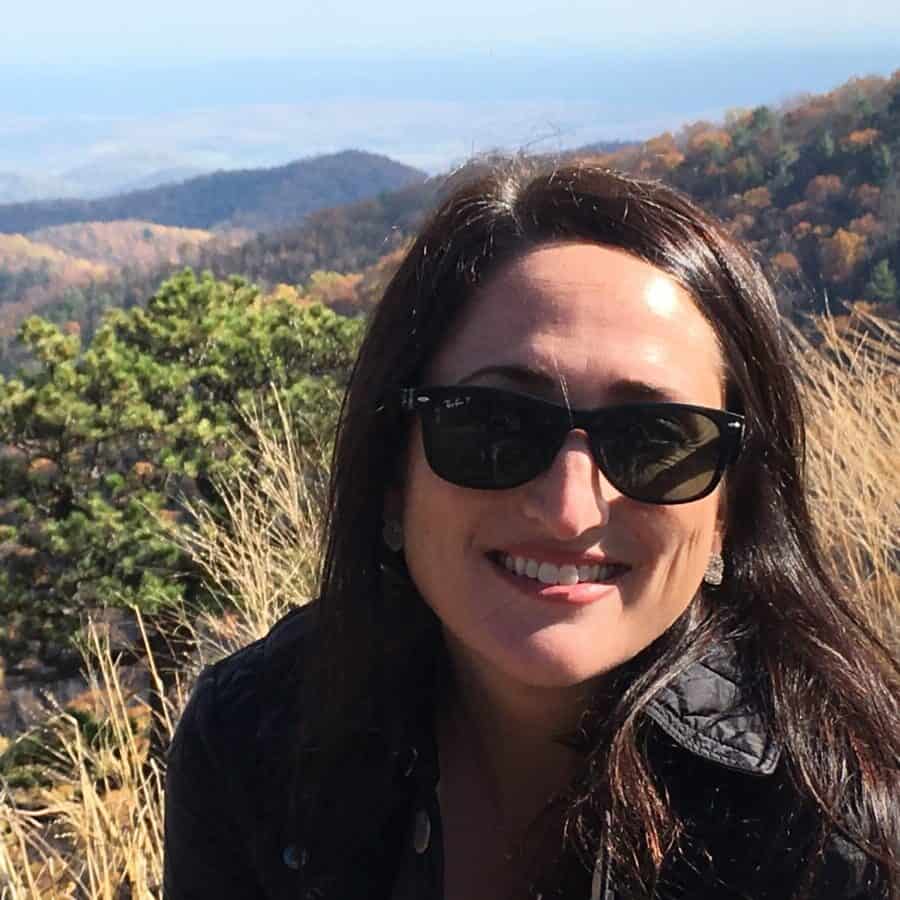 K
atie Riley, Senior Contributor, is a journalist based in Annapolis, Maryland. She began her career at The Times of London as a researcher, and loves spending long hours getting lost on the web researching her next trip. She regularly contributes to DC and Baltimore area titles
Coastal Style
,
Chesapeake Family Life
,
Chesapeake Home
, and
Chesapeake Inspired
, and she recently won a gold award from the National Parenting Media Association for her travel writing. Favorite hotels include The Cloister at Sea Island and The Goring in London. In the past few years with her family she has rappelled through El Yunque National Rainforest, ridden horses at a dude ranch in Colorado, gone dogsledding in Canada and watched the final leg of the Tour de France in Paris.
Audra
A
udra was— at one time— a self-proclaimed "superficial, sexy, fierce man-eater". Now she has found her groove in Coconut Grove, Florida; her driver's license really reads Coconut
Groove
. She's had many career incarnations: interior designer, fashion buyer, woman's fashion boutique owner, video producer, fashion stylist for TV, but now she enjoys the privilege of raising three goddesses. She can not head overseas without melatonin and dark chocolate truffles to help her sleep or jolt her awake. She tries to be a polite traveler, so if her youngest isn't cooperating, she is often seen buying a round of drinks for the people next to her on planes. She has made great acquaintances this way and has kept fellow travelers from throwing her off the plane. She is currently indulging her fantasies of writing a book and laughs at herself every day.
Evelyn
E
velyn is a Hong Kong native and enthusiastic traveler. She has lived on both coasts of the United States where she completed her preparatory and higher education and now resides in Hong Kong with her husband and two daughters.
Living in Asia, Evelyn loves the proximity to a very diverse array of cultures, cuisines, and experiences. She has visited several countries with her family. Her favorite Asian destinations are Thailand and Japan. She's an expert in flying long-haul flights with children.
Jillion
J
illion is an enthusiastic world traveler who has had wanderlust since age 5 when her parents took her to London and Paris. A Los Angeles native, Jillion travels extensively throughout the United States for her work, avidly reviewing hotels, restaurants, and spas on Trip Advisor. Because Jillion's two children traveled with her for work for the first 10 months of their lives, she has extensive experience traveling as a mother
and
road warrior. Jillion used to blog as Bel-Air Mommy, and she splits her time between LA and Paris. She is delighted by all lavender-scented hotel amenities and a great hotel gym.
Meriden
M
eriden's trips to Italy in high school sparked her wanderlust, and she chose a life and a career in travel. She loves exploring new cities, both state-side and abroad, and studied in Australia, though "studying" is a loose term. As the director of events and conferences at an investment bank, she is lucky enough to travel several times a month to the world's best hotels and loves the research that goes into finding the best accommodations and dining experiences in a given locale. She is a sucker for any trip that involves the ocean and a frozen beverage, but she is a well practiced-ski bunny because of her family's passion for the slopes. In her free time she enjoys yoga and tries her best to maintain this practice while on the road. She has three young children who go along for the ride.
Robert
R
obert Dwyer and his family are residents of the Boston area. His passions are family travel, food, and wine. Robert writes about earning points & miles without setting foot on a plane, and redeeming them for exactly the trips you want to take at
Milenomics
. He's also a contributor at
Miles to the Magic
– a site focused exclusively on using points, miles & cashback for Disney vacations. His favorite family friendly resorts are Four Seasons Orlando and Four Seasons Aviara. Favorite recent hotel stays include Park Hyatt St. Kitts and Park Hyatt New York. He'd like to visit Asia some day but finds that he keeps going back to Europe. You can follow him on
Twitter
.
Samantha
S
amantha regularly traveled around the world to every continent (except Antarctica) since childhood with her parents. Outside of her demanding roles in finance and as a mom, she enjoys riding horses. Her favorite destinations have been Petra, Mumbai, and Seoul, and her favorite hotels include Pencarrow in New Zealand and the Nesbit Plantation in Nevis. She is eager to take her children to Morocco next.
Shay
S
hay is wife and mother of three in Houston with an affinity for travel adventures. She travels for a living, either for work or for her family's travel agency Perfect Event Travels, or with her family on as many vacations as she can squeeze into their schedule. When she's not traveling or visiting family in Europe and Africa, she lives on the softball field and is always planning the next jet set run!
Stephanie

S

tephanie Eisenberg was born with an unshakeable wanderlust and a passion for fantastic hotels. After traveling extensively for her career in fashion, she decided to stay at home with her children and realized that she could accompany her husband on his very many business trips. And so, a second career was born as a pseudo travel agent for her family and friends. To date, Stephanie has visited 6 continents with her children and spends her summers traveling Asia. This year she has her eye on Uruguay, Java & Oman – all with the kids. She and her family are also checking off every Disney theme park around the world.
Zoey
Z
oey Goto is a London based journalist and author, writing for international publications about fashion, lifestyle and travel. She writes for titles including GQ, GQ Style, Numero and Elle magazine and is also author of the book
Elvis Style: From Zoot Suits to Jumpsuits
. She has spent the past decade working in journalism, which has seen her interviewing the actor Benedict Cumberbatch on the set of Sherlock, discussing 50 Shade of Grey with its author E.L. James, having lunch with the soul legend Al Green and sleeping in Elvis' teenage bedroom. In the past year, she has also driven across California and Tennessee, writing travel features about road-tripping with her small children.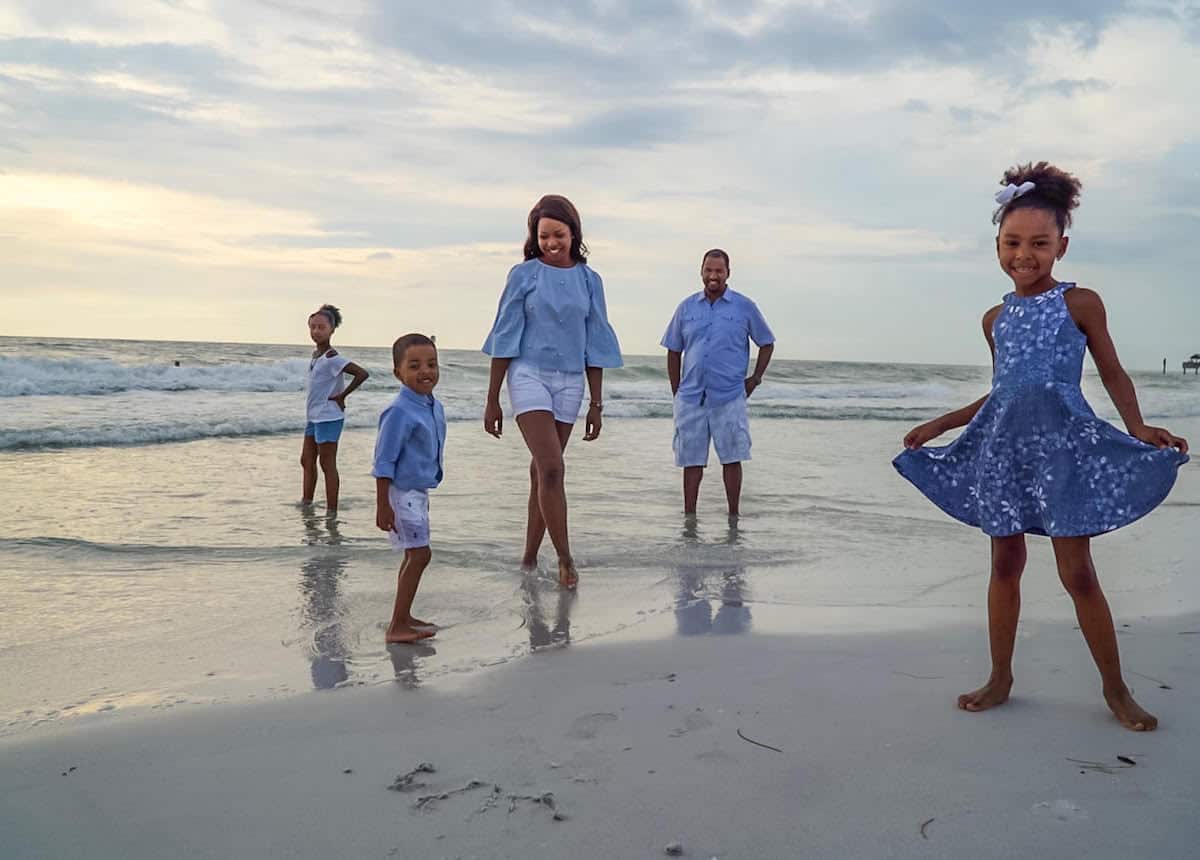 Join our Facebook groups where more than
5,000 well-traveled parents advise one another.
---
Would you like to become a contributor?
Are you also obsessed with hotels, room service, and twice-daily housekeeping?
Do you switch hotels on vacation just so you know what all the hotels in a given place are like? You sound like us!
Contact us with article ideas, published works, and photography samples. Personal familiarity of luxury hotel market is essential.