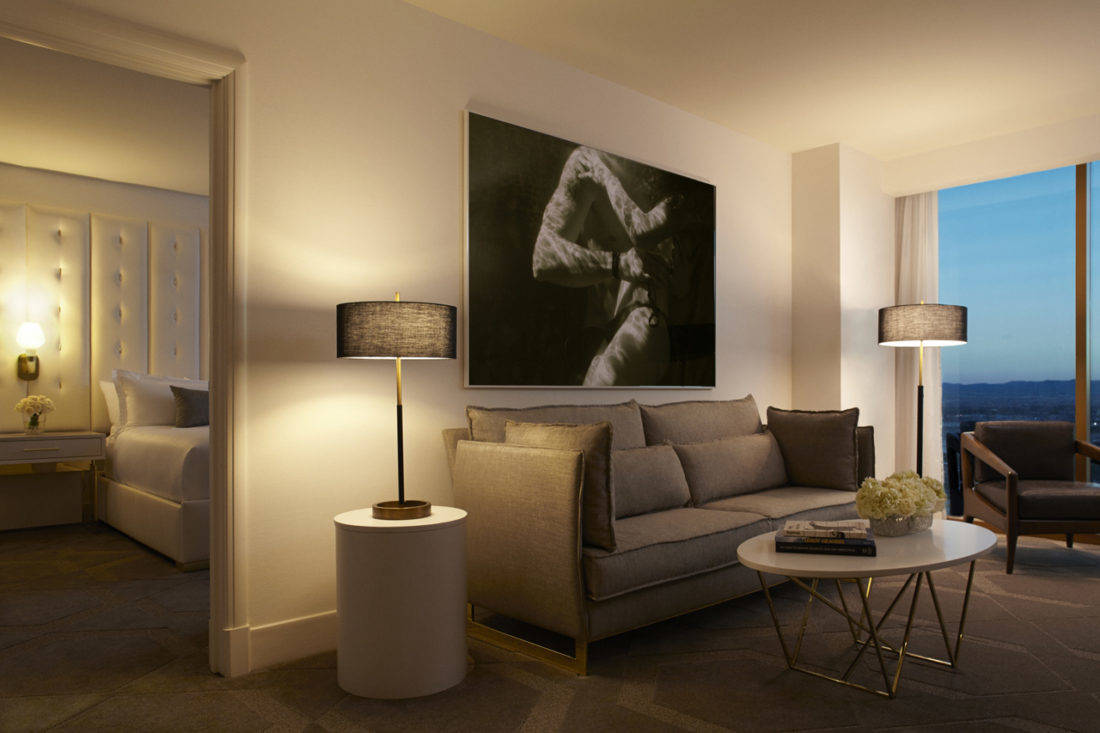 The Delano Las Vegas
Las Vegas isn't the right destination for every family, but if you like excellent food, inspiring hotel design, and incredible spas, then you should consider it for a family break. In a city where pet-friendly hotels are found more frequently than family-friendly ones, Vegas throws a few curve balls at you when visiting with your kids, but we will try and prepare you for those in some upcoming articles.
The Delano Las Vegas (known for its Miami Beach location) has taken over the hotel formerly known as "THE Hotel" and opens doors in September 2014. Its advantages for a Luxe Recess are that it is an all-suite property adjacent to many family-friendly amenities at the Mandalay Bay.
The Mandalay Bay is a massive resort complex also includes Four Seasons Las Vegas. Each of these three hotels has their own spas and fitness centers, but they can share the incredible Mandalay pool and beach area and the restaurants of all three resorts. We love Border Grill from the Santa Monica-based restaurant for its fresh food for kids and adults. And Mandalay Bay's Shark Reef Aquarium is a convenient family activity regardless of how hot the desert is outside.
As with any Vegas hotel, always ask for a room on the side of the hotel opposite that facing the pool. More and more resorts have pool parties with very loud music that can carry into hotel rooms from 11AM until 6PM on weekends. If you have napping children, you will—from experience— begin banging your head against a wall to the pool DJ's beat.
The Mandelay Bay is the first resort complex on the entrance to the Strip and is very close to the Town Square shopping center a few miles South. At this upscale, open-air shopping center with a wonderful Whole Foods Market, many more family-frienldy restaurants, and a playground, it is a convenient destination outside of the strip for a meal and some shopping. And it uniquely offers a babysitting service, Artsy Nannies, so you can shop or have a meal without the kids. Artsy Nannies serves hotels on the strip, too.
Las Vegas is probably the least expensive city in the country for luxurious hotel suites, so it remains on my own travel list for that reason alone. Look for future features on how to have a Luxe Recess in Vegas with your children.