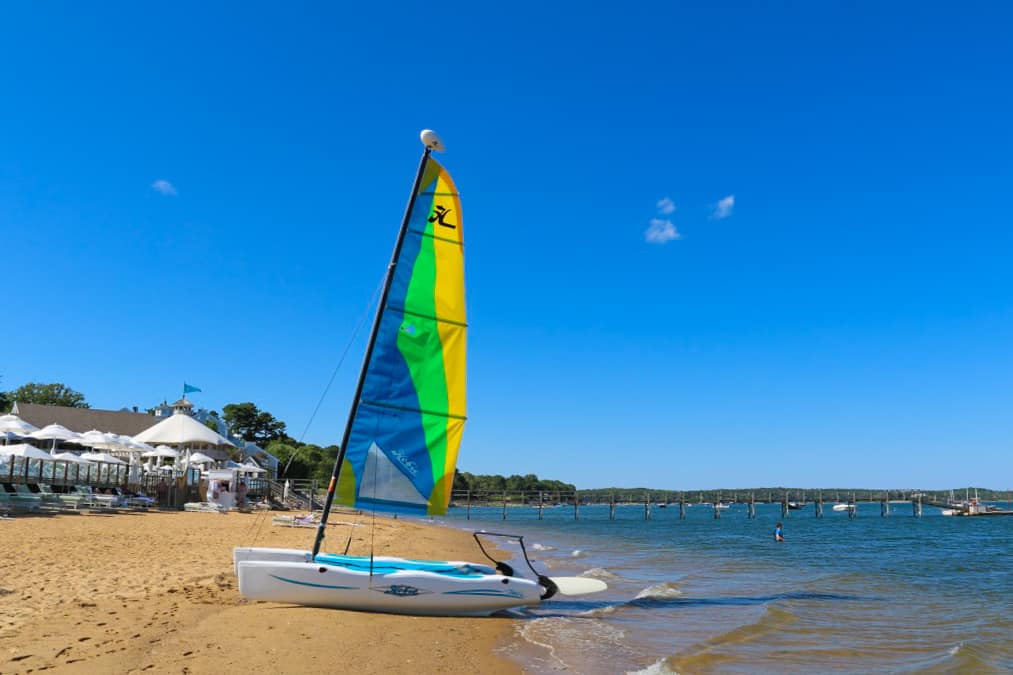 Planning a trip to the Cape? Trying to figure out what to do or which Cape Cod family resort is best for you? We can help.
While we at Luxe Recess always have you covered on hotels, we asked food and travel writer Katie Lockhart to share her favorite beaches and bites to eat from her summers growing up on the Cape.
Family Fun In Cape Cod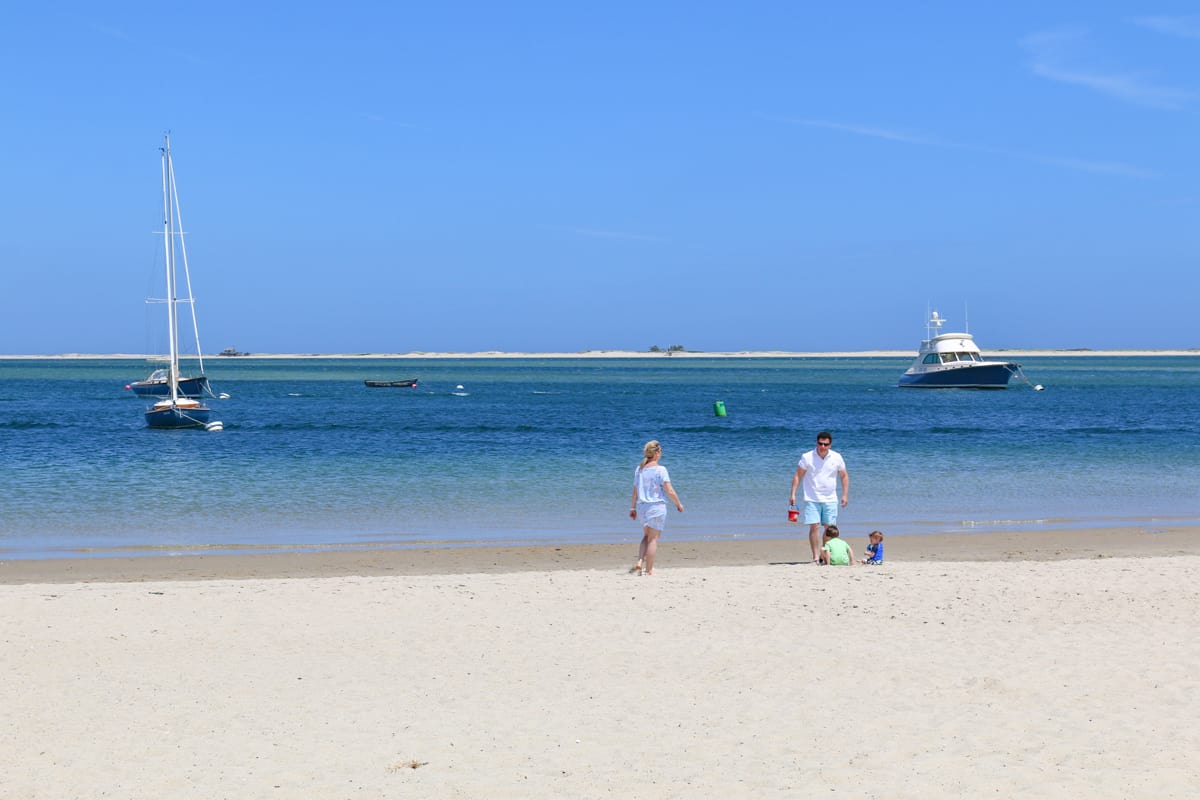 Cape Cod or "The Cape" as frequenters call it, is an idyllic summer destination designed for families. American flags wave next to gabled roofs, shingled exteriors and seashell driveways while families bike past.
On our yearly trips to the Cape, my family always left at the crack of dawn to beat the traffic over the Bourne Bridge. Some of my fondest memories are the smell of the ocean air as we cross the Cape Cod Canal and circle the rotary, more local speak for a roundabout.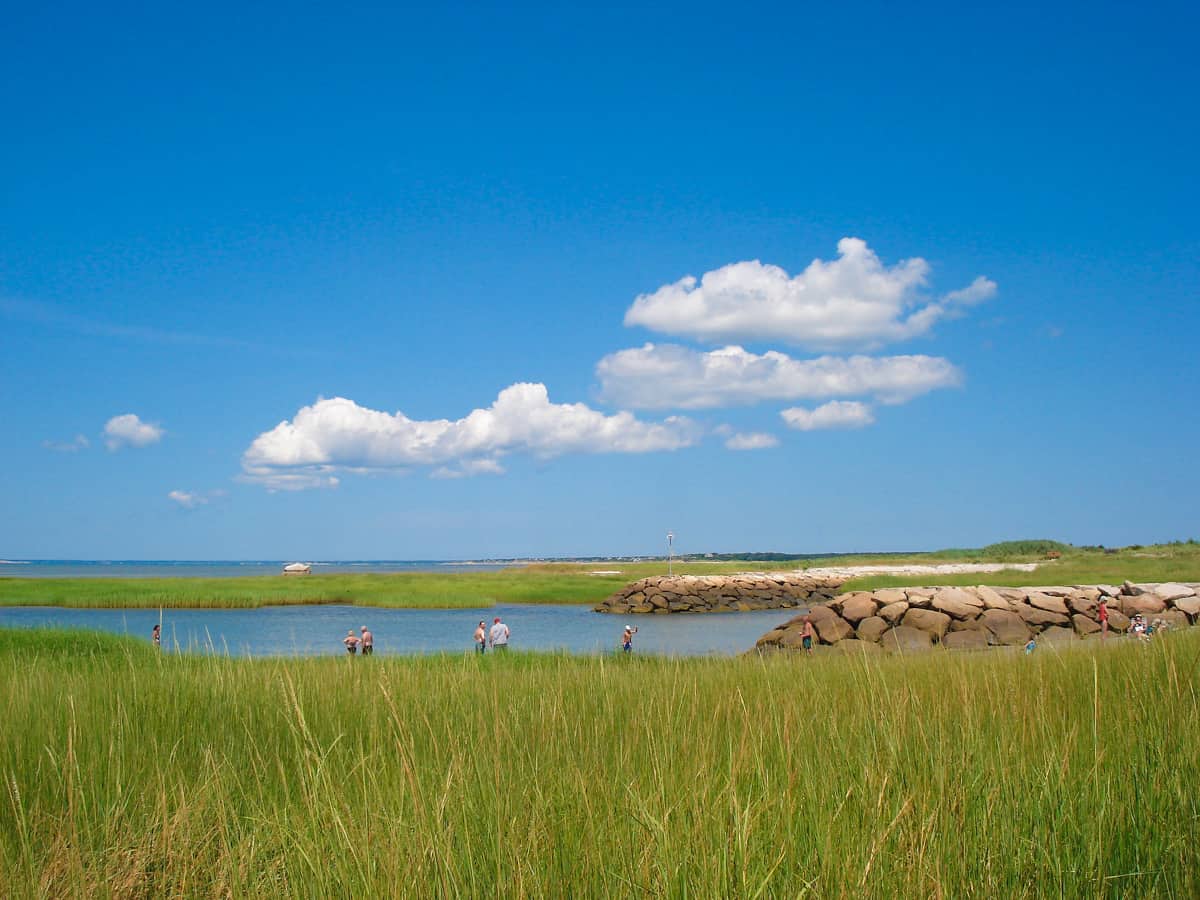 This classic slice of Americana is divided into 15 towns and four sections. The Upper Cape is made up of Bourne, Falmouth, Mashpee and Sandwich.
The Mid Cape has the large town of Barnstable, Yarmouth and Dennis. The more populated and touristy Lower Cape has Chatham, Harwich and Brewster.
The Outer Cape has more of an artsy and LGBTQ+-friendly vibe with Orleans, Wellfleet, Truro and Provincetown being among the most popular destinations.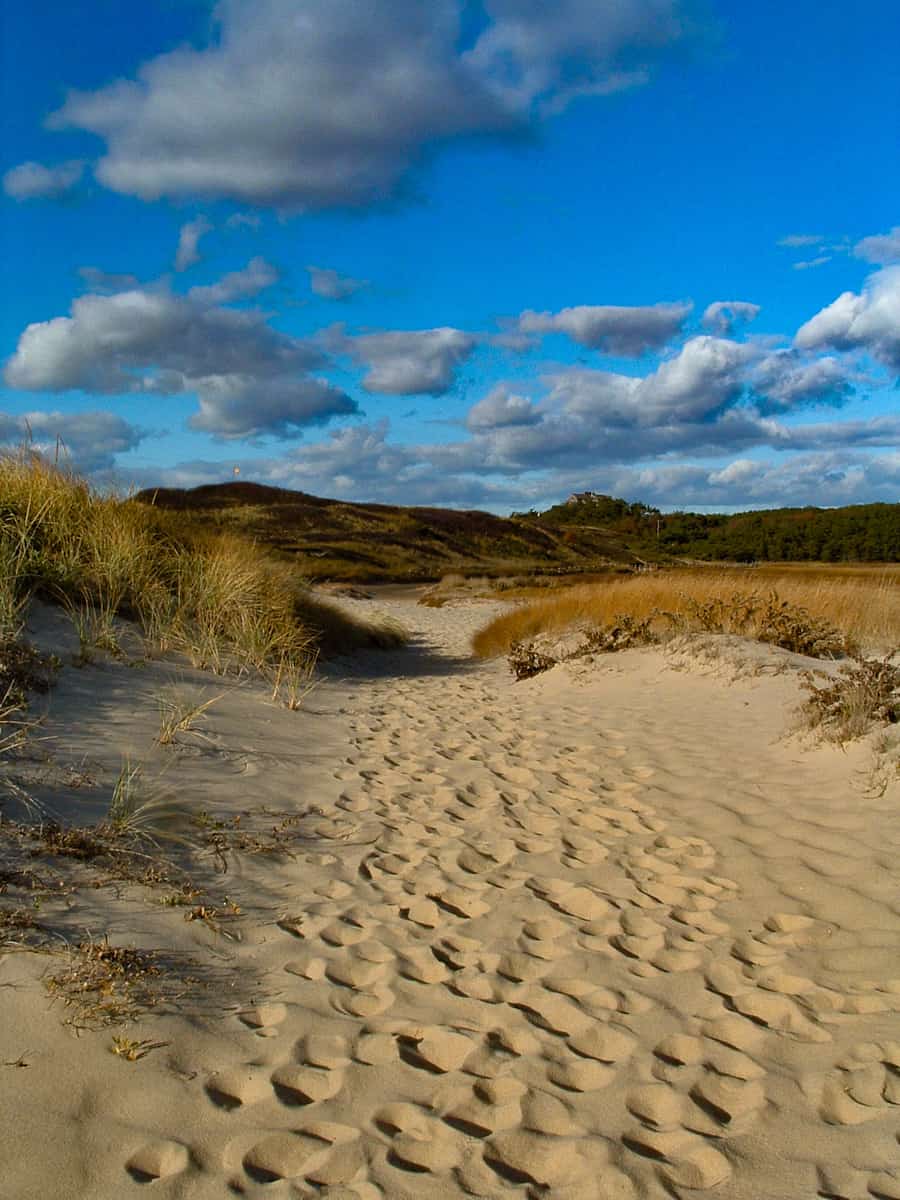 Visiting the Cape every summer as a child created lifelong memories that have carried on into adulthood. Nostalgia aside, Cape Cod is an ideal place for a casual family vacation by the beach.
Here are the best places to go, things to do and foods to try during your stay.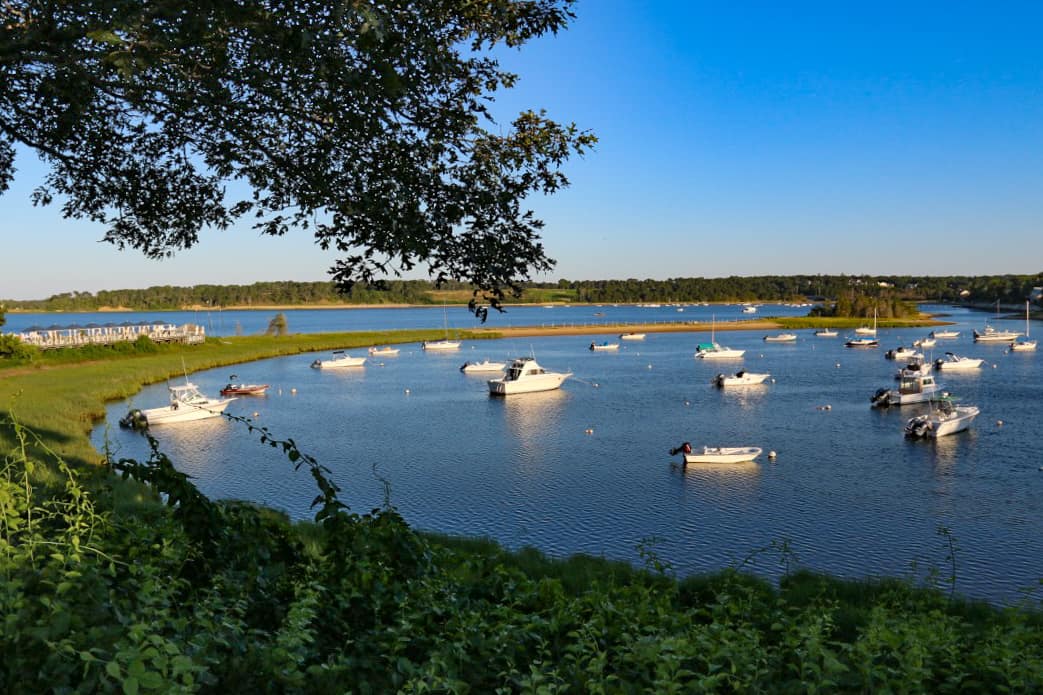 Things To Do in Cape Cod With Kids
Cape Cod may be a sleepy area of New England during the winter, but it truly comes alive once the sun starts to shine. If your family has plenty of energy to burn and loves to explore, hit the 22-miles worth of paved bike trails called the Rail Trail. You can roam Nickerson State Park or bike all the way down to Coast Guard Beach.
Families can also pay for a number of ranger-guided programs through the National Seashore including canoe trips, snorkeling, surfcasting, yoga and hiking. Make an activity reservation no more than one week ahead and keep in mind some activities have a minimum age or swimming requirements.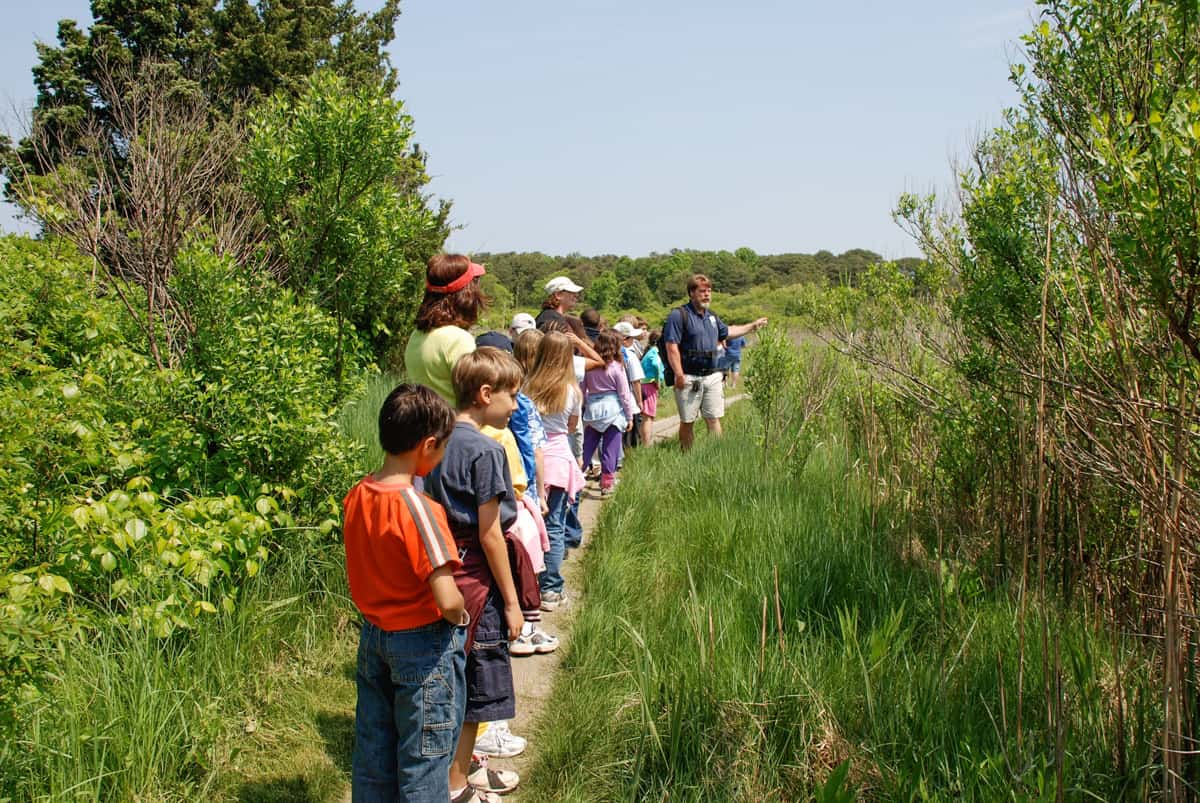 If one of your family members has a fascination with lighthouses, then you're in luck. Cape Cod has half a dozen historic and picturesque ones to choose from. Nauset Lighthouse and Highland Light offer tours and trips to the top with unbeatable ocean views.
In the same space is the historic Wellfleet Drive-In, the only one left on the Cape. Come early and bring cash to secure a spot for a unique movie experience the little ones won't forget.
If you consider wine drinking an activity (like I do), head down to Truro Vineyards. They have wine tastings, a gin distillery, a food truck, and plenty of space for the kids to run through the vines.
The Best Cape Cod Beaches For Kids
With 400-miles of shoreline, the pristine beaches are the best way to spend your days on Cape Cod. You can either head to the oceanside or the bay side. On the oceanside from Chatham down to Provincetown is The National Seashore, the longest tract of uninterrupted beach on the East Coast.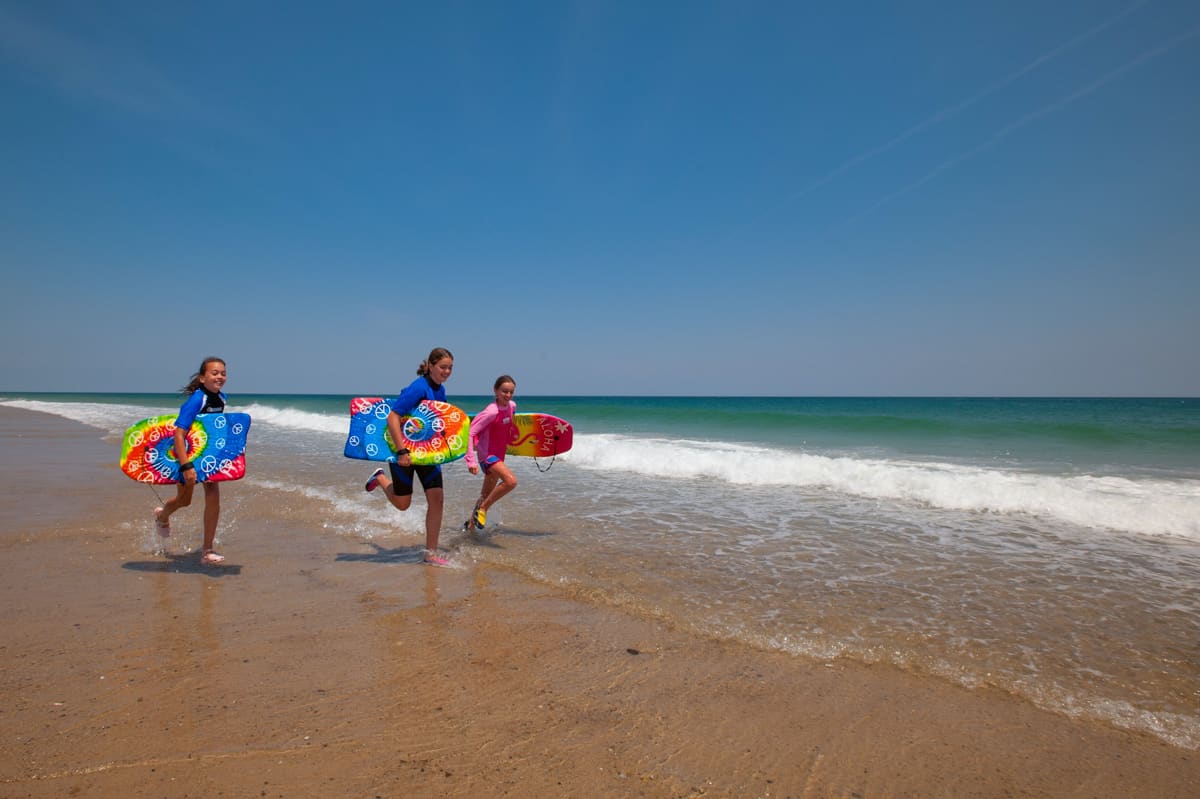 This epic stretch of sand is home to six of the island's and the country's best beaches. During peak season from late-June to Labor Day in early September, lifeguards are on duty so you'll have a second pair of eyes on your little ones.
As a kid, Marconi Beach was my favorite place to be from 9AM to 4PM every day. We'd race down the giant dune so our feet wouldn't burn on the sand. We'd play beach games, throw around a football, take naps under the umbrella and body surf in the waves.
My parents always packed a cooler with drinks and pre-made sandwiches from the Wellfleet mainstay Box Lunch. Not a fan of sandwiches? On my visit to Marconi last year there was a food truck serving pork tacos, veggie burgers and more.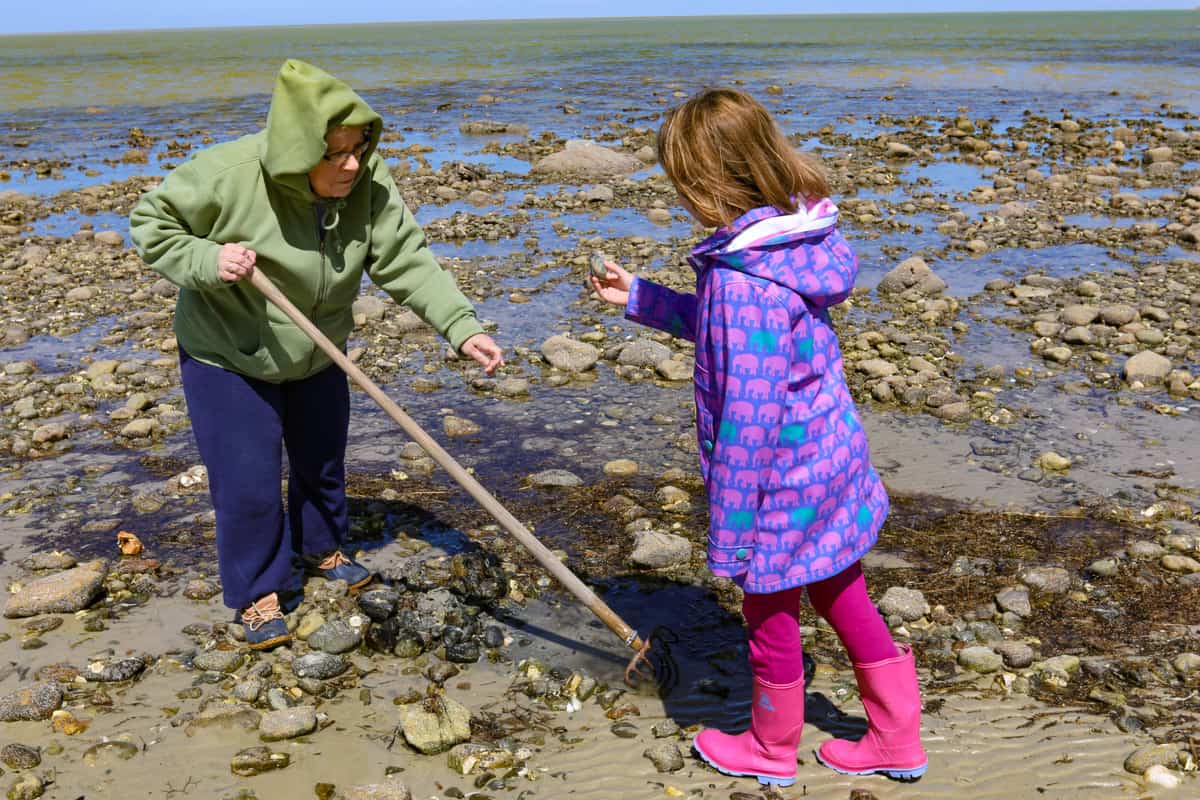 In need of gentler waves and warmer water for toddlers and newborns? Then head to the bayside. There are a handful of private beaches belonging to homeowners, but there plenty of fantastic public beaches like Harborview in Dennis and Bayview that dot the bay. For hours of entertainment, bring some string and raw hot dogs for the kids to catch small crabs with on the stone jetties.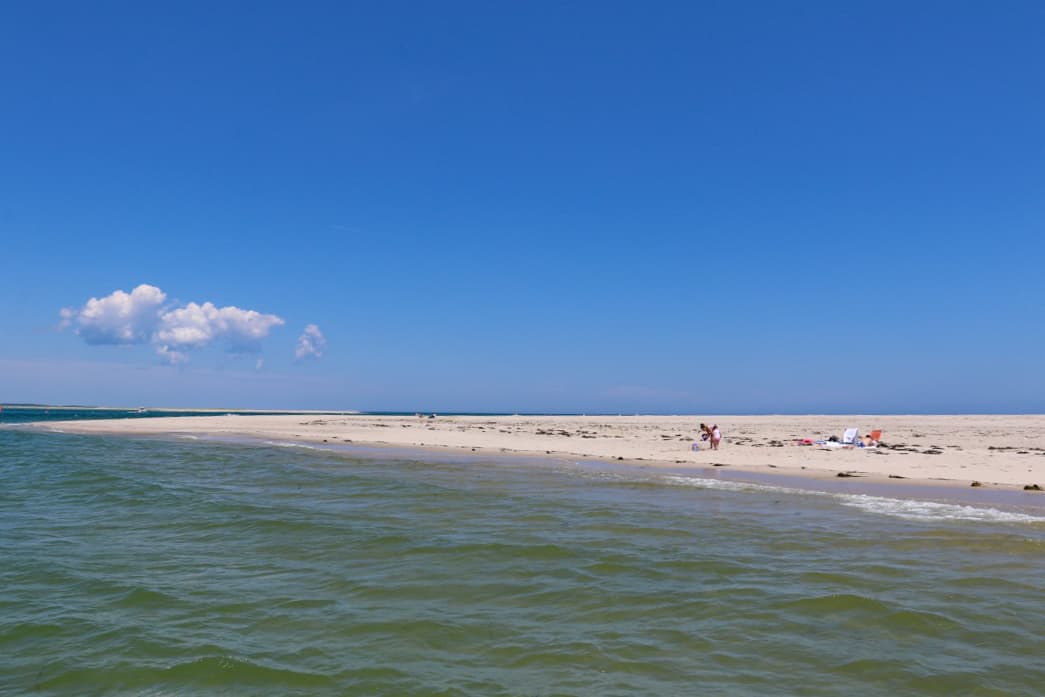 Getting a Beach Permit on your Cape Cod Vacation
Many glorious beaches are public on the Cape. The trick is not just finding a parking spot; you have to obtain a parking permit for your car too. Here is a comprehensive resource for the beaches of each town.
The cost for a daily vehicle at any National Seashore beach is $20. If you've got a few beach bums in your family and plan to be by the ocean for more than three days, it makes more sense to get the annual pass for $60. If you were able to find a multi-bedroom rental house near the ocean, the fee for a bike or pedestrian is only $3 and free for people under 16.
Local, Must-Try Casual Eats
One of the best things to do with your time on the cape is eat. From famous Wellfleet oysters to lobster rolls and ice cream cones as big as your head, it's a food-lovers paradise.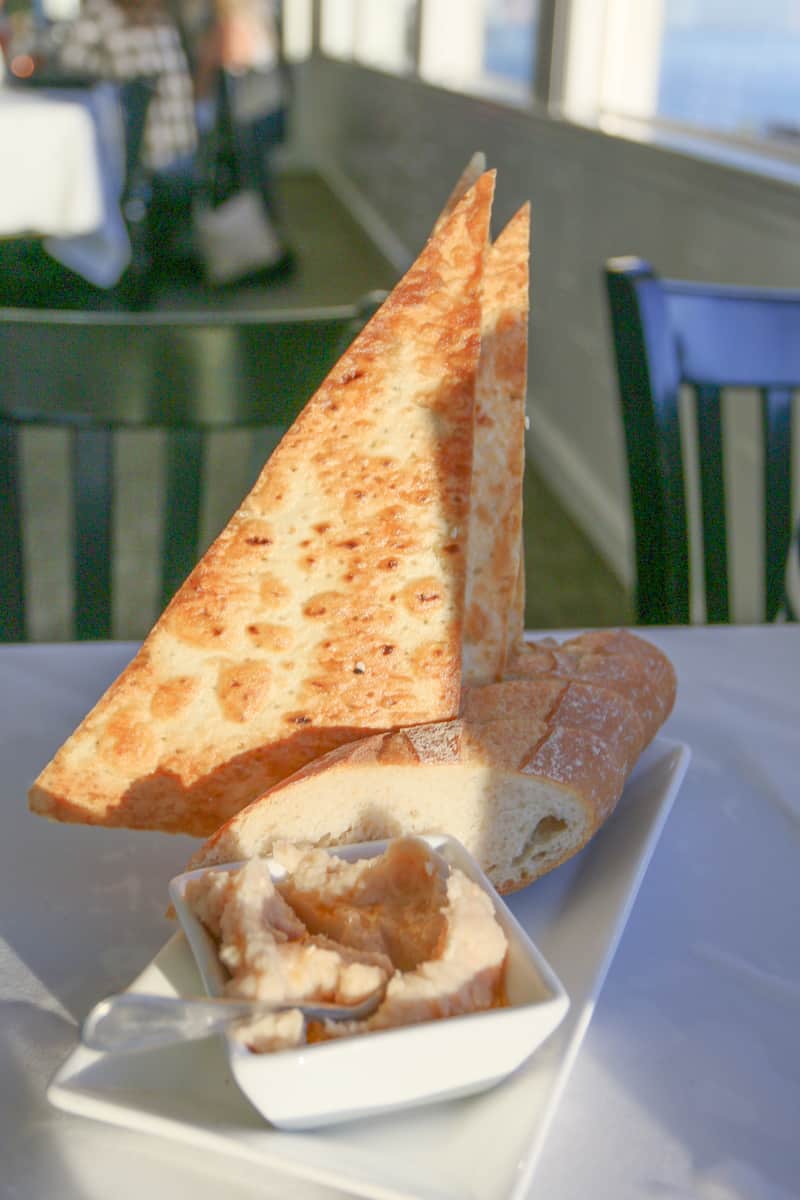 There are a number of Cape Cod institutions like The Yardarm in Orleans. A truly local, no-frills joint makes some of the best chowder anywhere. They also have a famous past with celebrities on holiday paying a visit.
My favorite place as a kid was Moby Dick's Restaurant in Wellfleet. The quintessential seafood spot for families on the Cape where you're promised "a whale of a meal". There's always a long line to get your fresh steamers, shrimp or lobster roll so while my parents waited we'd play in the designated kid's area to the side with a few overturned boats on wood chips and a cornfield in the back.
In case you hadn't had your fill of fried food yet, Kream n' Kone makes the best onion rings on the Cape. They've got award-winning seafood plates, lobster rolls and a reputation for some of the best fried seafood meals around.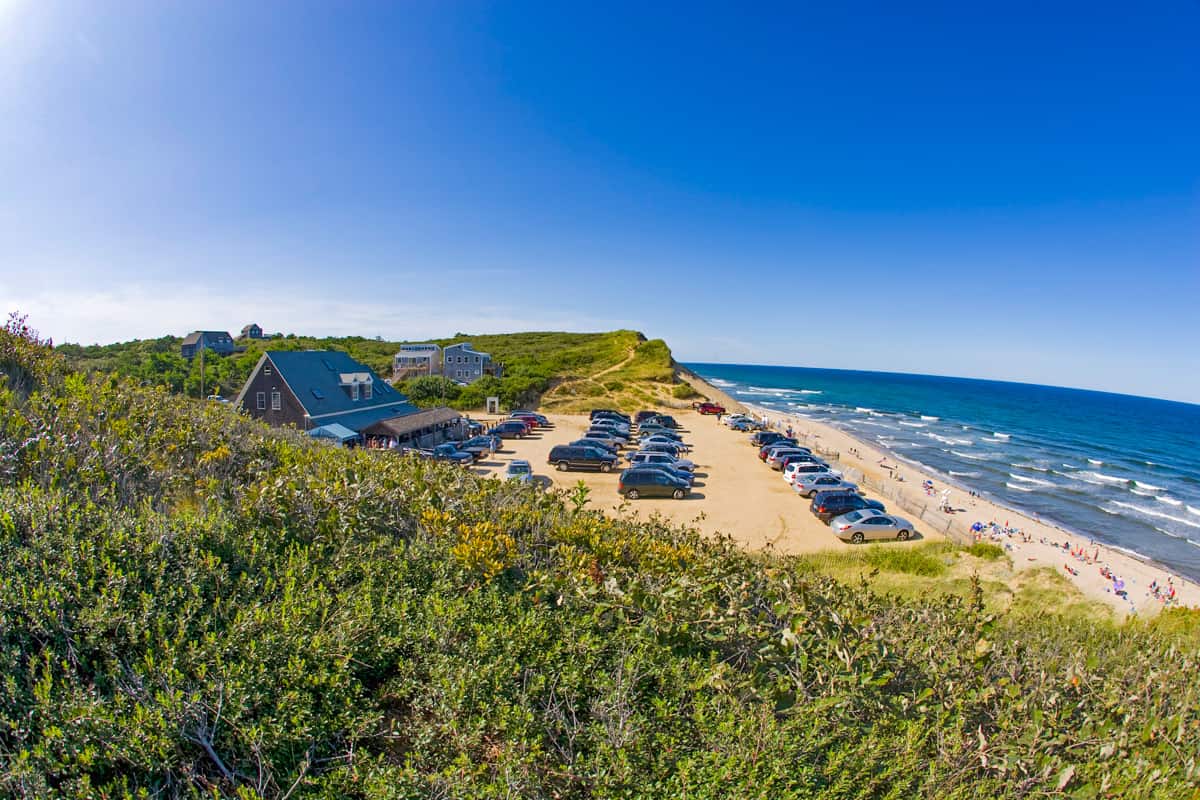 One of the most popular places on the Cape is The Beachcomber in Wellfleet. If you're lucky enough to score a table try the fried clams, top-notch buffalo wings and any and a Cape Codder cocktail. They also make a mean virgin mudslide for the little ones. It's prime location on the beach also means you can take it away to your spot on Cahoon Hollow Beach.
Breakfast Joints for the Early-Rising Family
For breakfast-lovers, It doesn't get any more old school than The Red Cottage Restaurant. This Cape favorite has been serving classic breakfast and New England diner lunches for over 60 years. Don't leave without trying their signature loaded home fries topped with hollandaise.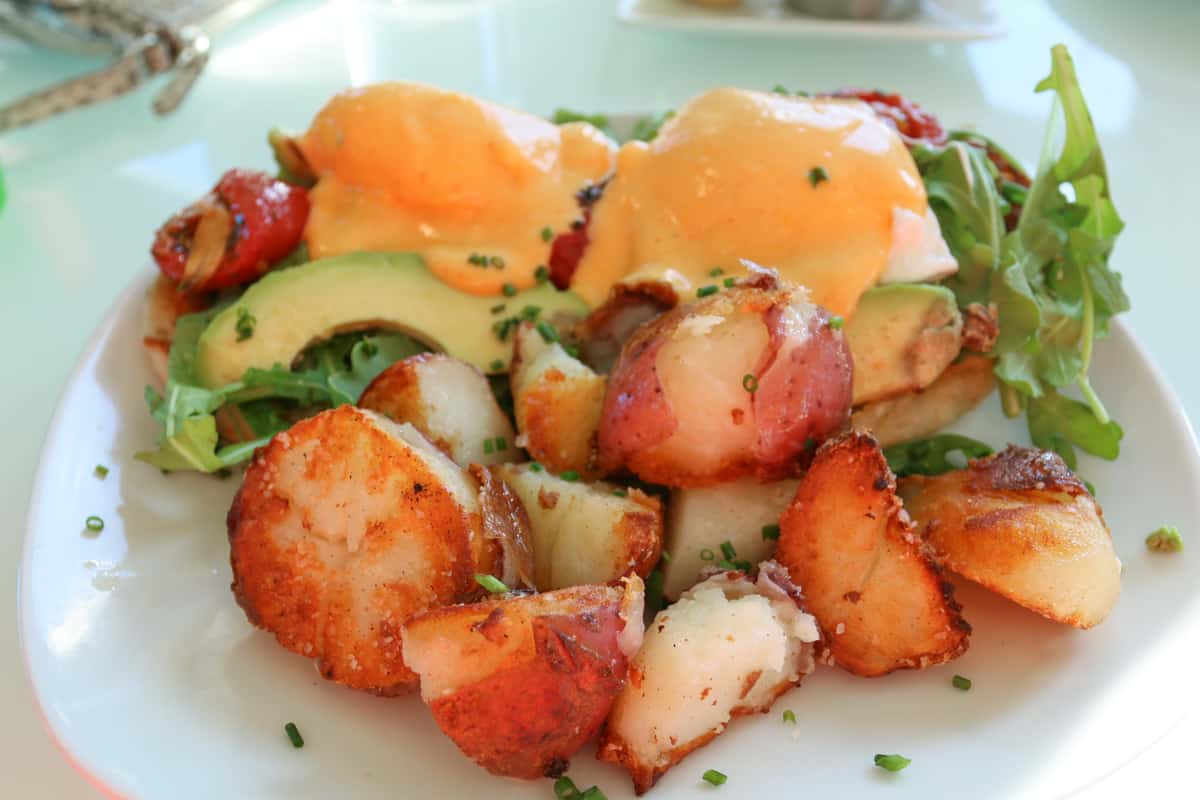 Hangar B in Chatham is a newer, more hipster vibe breakfast joint next to a small Chatham airport serving hearty and tasty breakfast classics. The crowds are big and lines are long during the summer season, so get there at the opening or prepare to wait.
JOIN OUR LUXURY HOTELS & RESORTS FOR FAMILIES, A FACEBOOK GROUP FOR SEEKING ADVICE AND INSPIRATION FOR THE BEST LUXURY FAMILY BREAKS.
Ice Cream
No visit to Cape Cod would be complete without multiple visits to Sundae School; the island's number one homemade ice cream with three locations on the Cape.
This award-winning spot is famous for their high-quality ingredients and use of fresh fruit in their banana, strawberry, apricot and peach flavors. They also use real whipped cream and fresh fruit toppings in their blueberry, strawberry and raspberry fruit sundaes.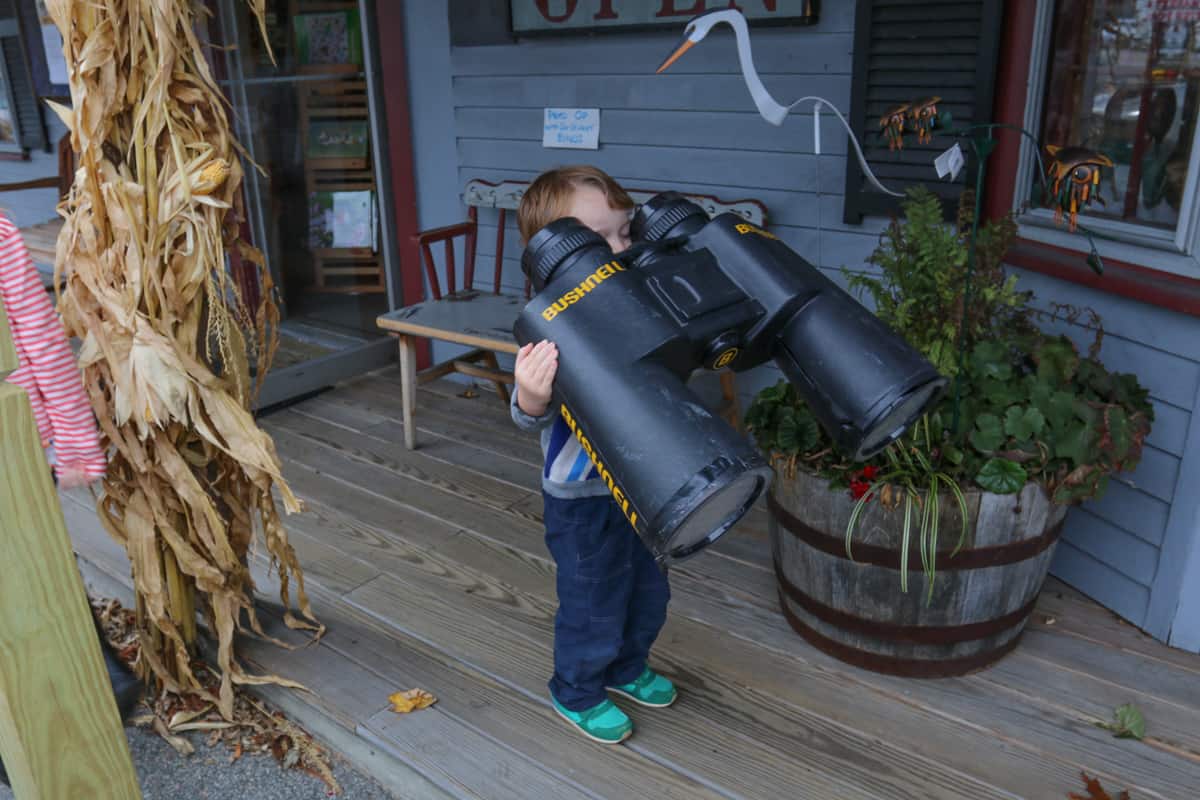 Shopping With Kids on the Cape
Walk through just about any village on Cape Cod and you'll stumble across several adorable boutique shops selling hand-made souvenirs, paintings and clothing.
One of the best to stroll through is Chatham Main Street. Here you'll find Chatham Children's Shop and Chatham Toys with plenty of stylish beach clothing and toys they'll be begging you to buy. The kids will delight in Ducks in the Window, a shop with every type of rubber duck you could imagine. The Where the Sidewalk Ends Bookstore has an annex dedicated to children's books. For an extra special treat, indulge in some homemade fudge and sweets at Chatham Candy Manor.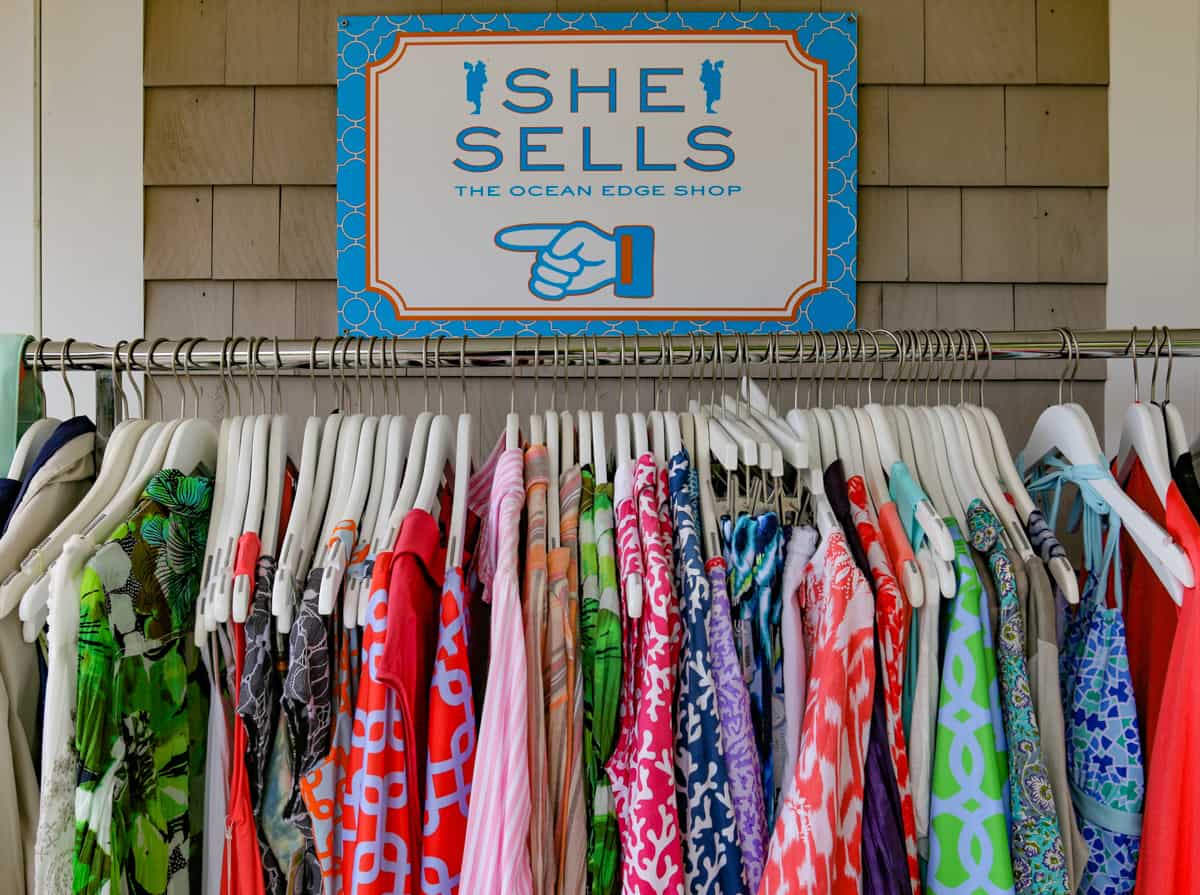 Both Sandwich and Wellfleet host weekly flea markets during the summer. The Sandwich Flea Market— also known as the Bazaar— is open every Wednesday and Sunday until noon.
The Wellfleet Flea Market, my personal favorite and Cape Cod's biggest, is open Wednesdays, Thursdays, Saturdays and Sundays with a small fee for parking. When the kids get sick of sifting through the knick-knacks and the antiques, there's a playground, a snack bar, and affordable mini-golf nearby. There's a beer garden for when the parents have had enough too.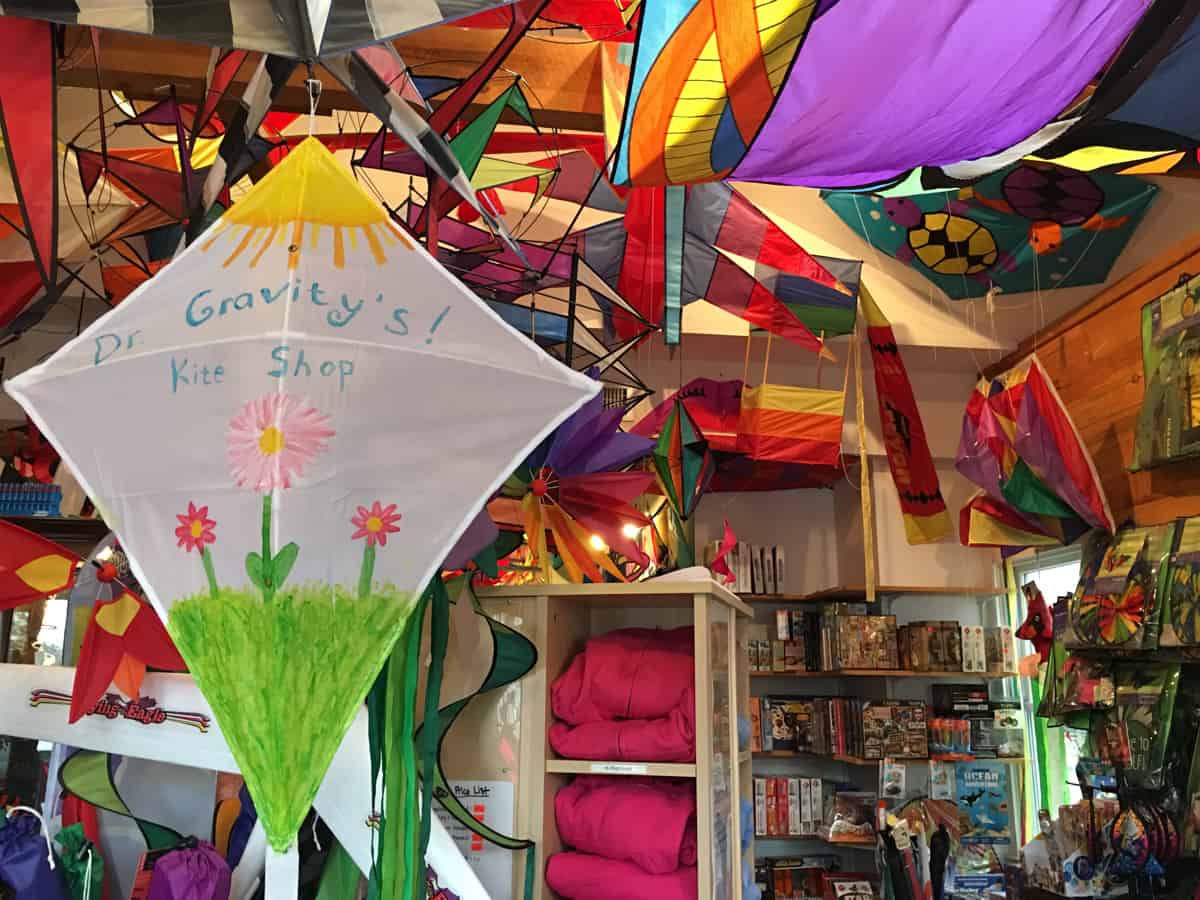 Other kids stores spread around the Cape include Cape Kids in Mashpee and Kid & Kaboodle in Orleans. Dr. Gravity's Kite Shop and Emporium of Fun in Harwich Port is an eclectic toy store with a kite-covered ceiling. The Cape Cod Mall in Barnstable has a movie theatre, bowling alley and arcade for a rainy day activity.
Asia-based freelance writer Katie Lockhart covers food and travel from around the world. Follow her adventures on Instagram @findyourhappyplate
---
Even More About the Cape
Day Trips to the Islands:
Martha's Vineyard and Nantucket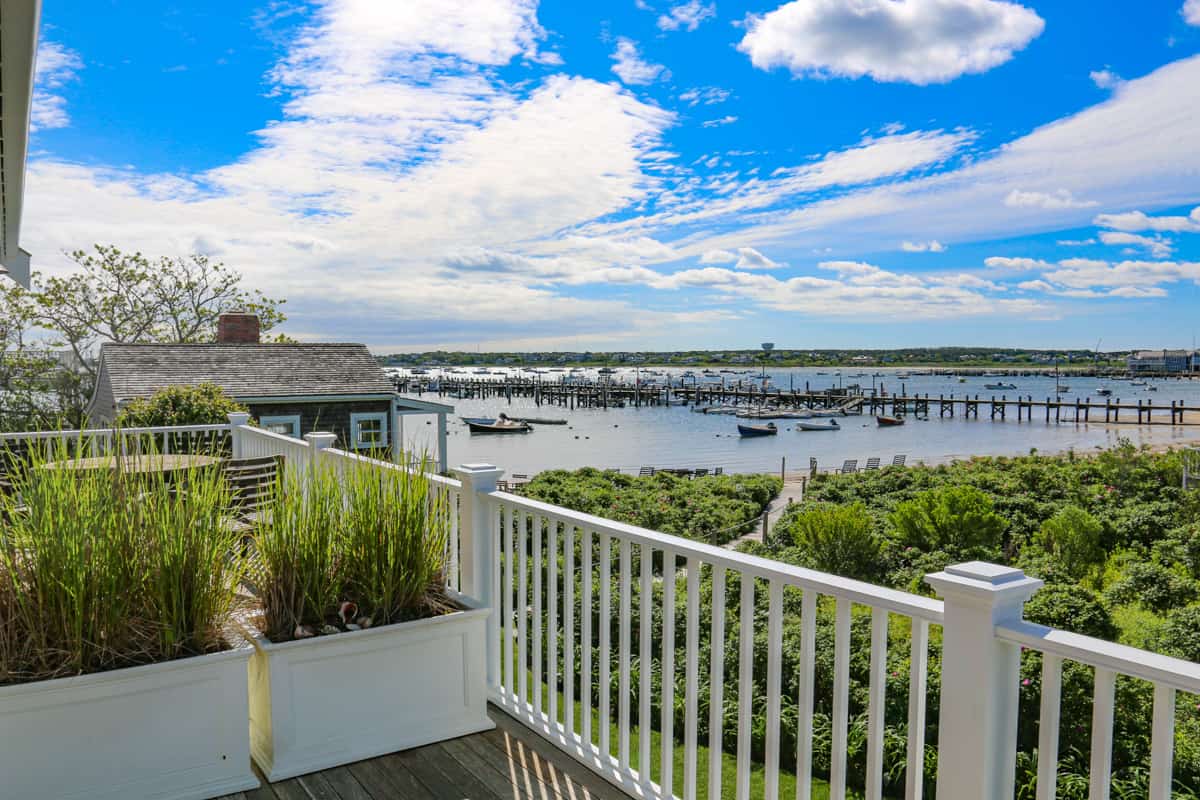 Besides a classic whale watching tour, you can also take to the water for a day trip to Martha's Vineyard via Woods Hole (Vineyard Haven and Oak Bluff) or Falmouth (Edgartown). Visitors reach Nantucket via the Hyannis ferry.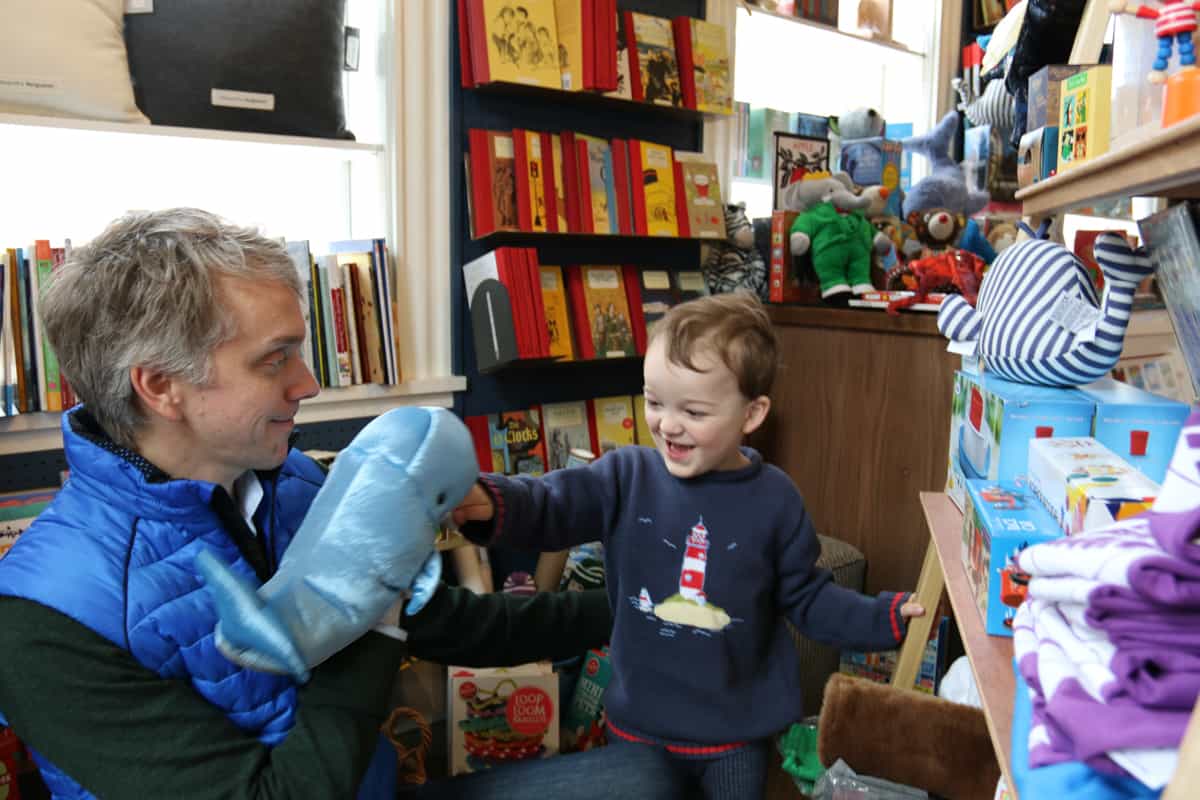 A day trip to either island can be fun, but it depends on what you want to do once you get there. If you are looking to explore a town center and shop and visit the whale museum, Nantucket is convenient.
Martha's Vineyard is larger, though it has an exceptional bus transit system with a bus that circumnavigates the island continuously.
Oak Bluffs is very popular with families. It has a town carousel, a few touristy attractions with carnival games and arcades and interesting architecture to explore by foot.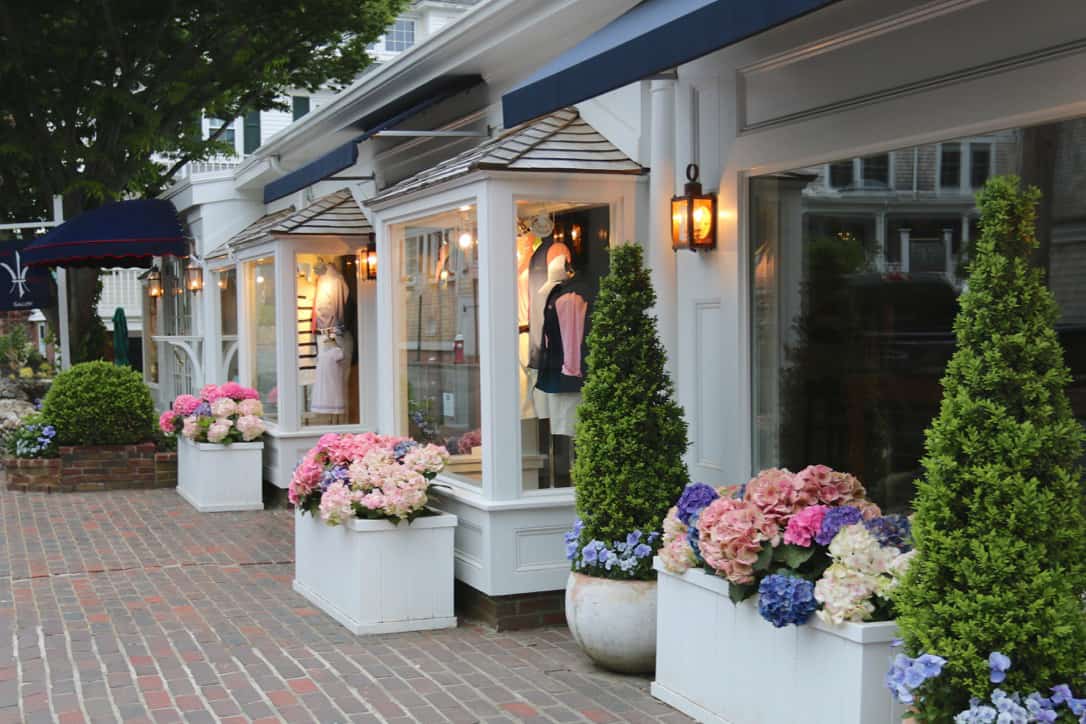 Edgartown is lovely and more upscale and for those who wish to dress their kids head to toe in Vineyards Vines. It's a lovely walk through this town founded on the riches of the whaling industry and filled with grand white wooden homes with glossy back shutters and blue hydrangeas.
Once you've arrived on either upscale island, you can rent bikes or wander the cobblestone streets of the main drag before heading off to the beaches.
Our favorite Cape Cod Family Resort
The Wequassett
Their is only one 5-star resort in all of Cape Cod, and it also happens to be the best for families. The Wequassett, in the peak summer season, is what New England fantasies are made of—a never ending sea of blue hydrangeas and a poolside staff, decked in designer uniforms, who alternate dressing up in and driving a vintage Hood ice cream truck to the pool to hand out afternoon treats.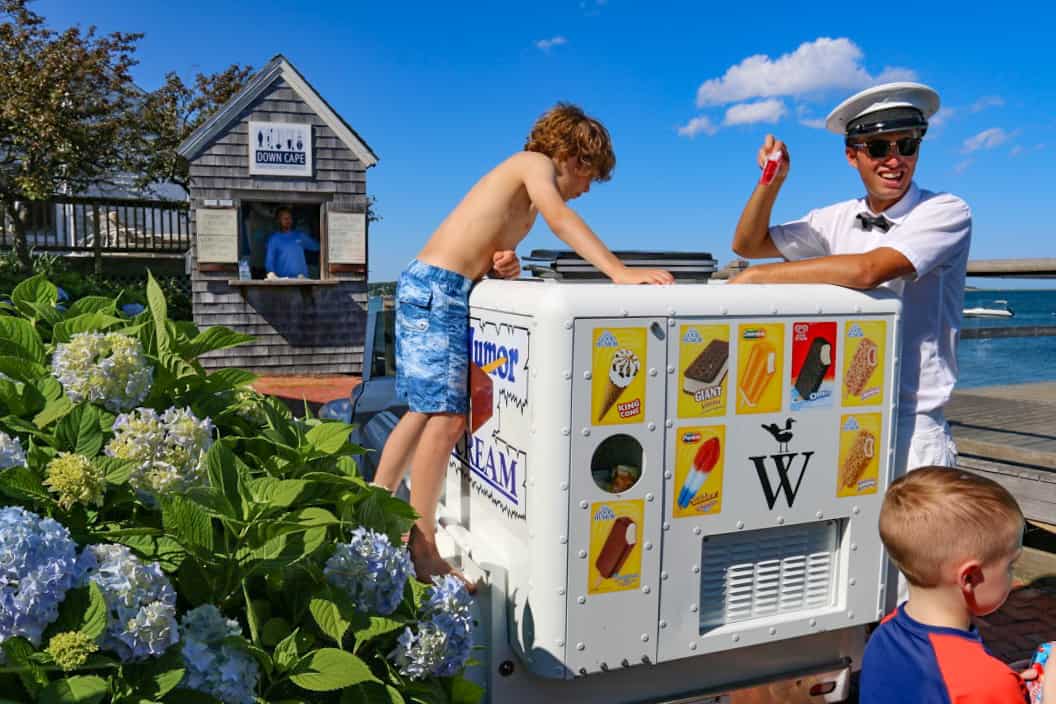 Rooms are scattered along the waterfront in two story buildings in Pleasant Bay. The pool area is on the beach in a protected bay, so there are few waves at this mild beach. The resort offers a shuttle boat to the Cape Cod National Sea Shore, which is a large sand bar.
There is no spa on site, but there is a beautiful kids' club and outdoor playground. Daily themes change, and a parent and toddler program runs every morning before the kids club drop-off session begins.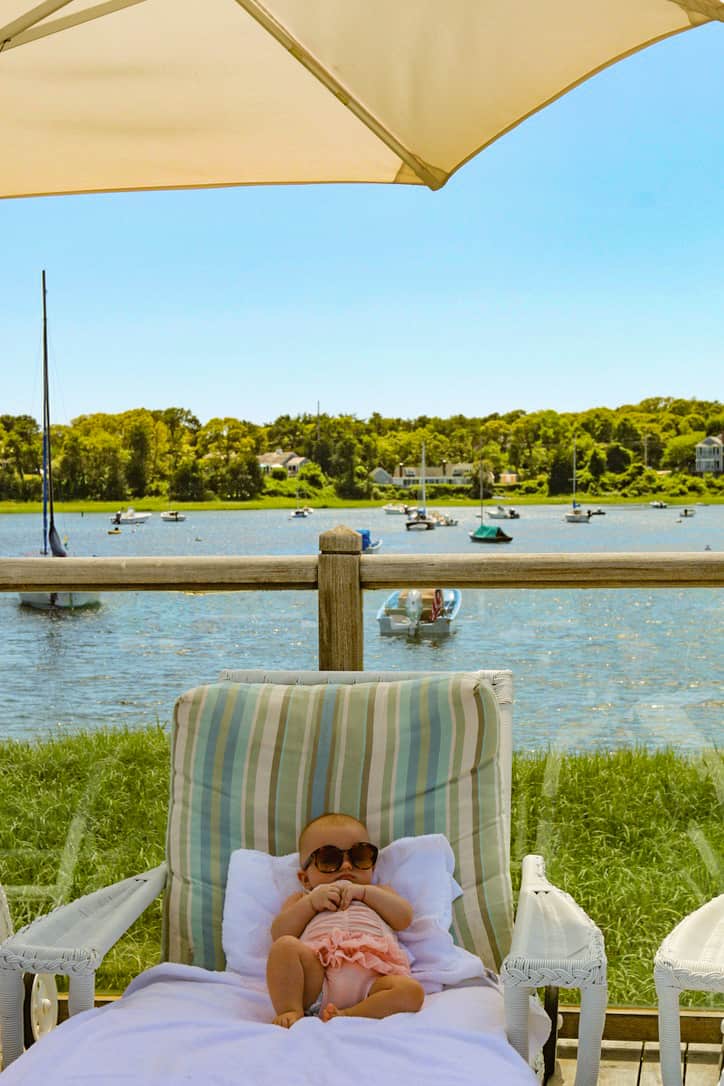 Read our full review, or check rates. During the peak summer season, guests often have to book a four-night minimum.
Other Cape Cod Family Hotels We Liked
Chatham Bars Inn
The Chatham Bars Inn is down the street from the Wequasset. Rooms for families include suites in the main inn as well as cottages spread throughout the property. Families will prefer the standalone one-bedroom cottages with very comfortable sleeper sofas for the kids.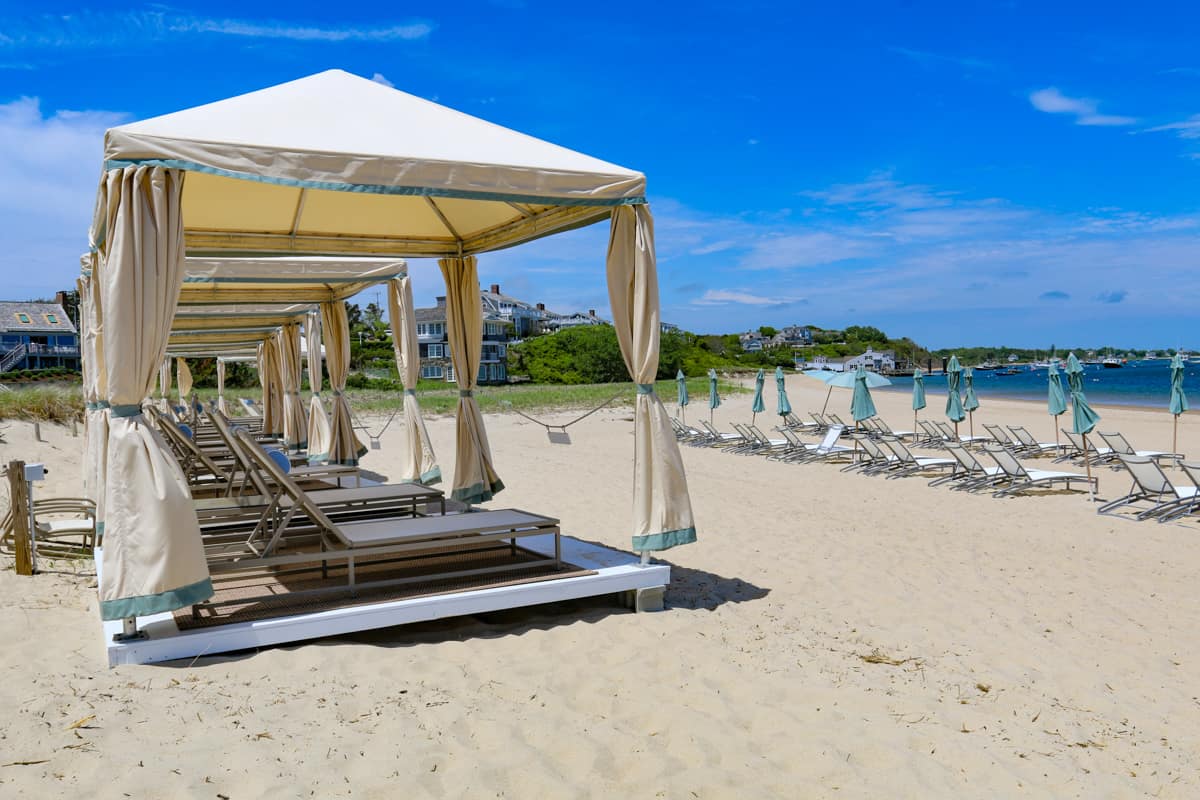 There is a family program in the summer, a playground, and the only true destination spa on the Cape. The spa area has its own pool, and there are glorious spa suites on site for a child-free overnight stay.
Read our full review or check rates.
The Mansion at Ocean Edge
Ocean Edge is a massive property divided into two sections. The Mansion at Ocean Edge is the more premium offering, with guest accommodations located in the original inn or condo buildings between it and the wonderful beach area known as the Brewster flats. The best offerings are the three-bedroom oceanfront villas, though the two and three-bedroom condos on the Mansion side all have easy access to the beach.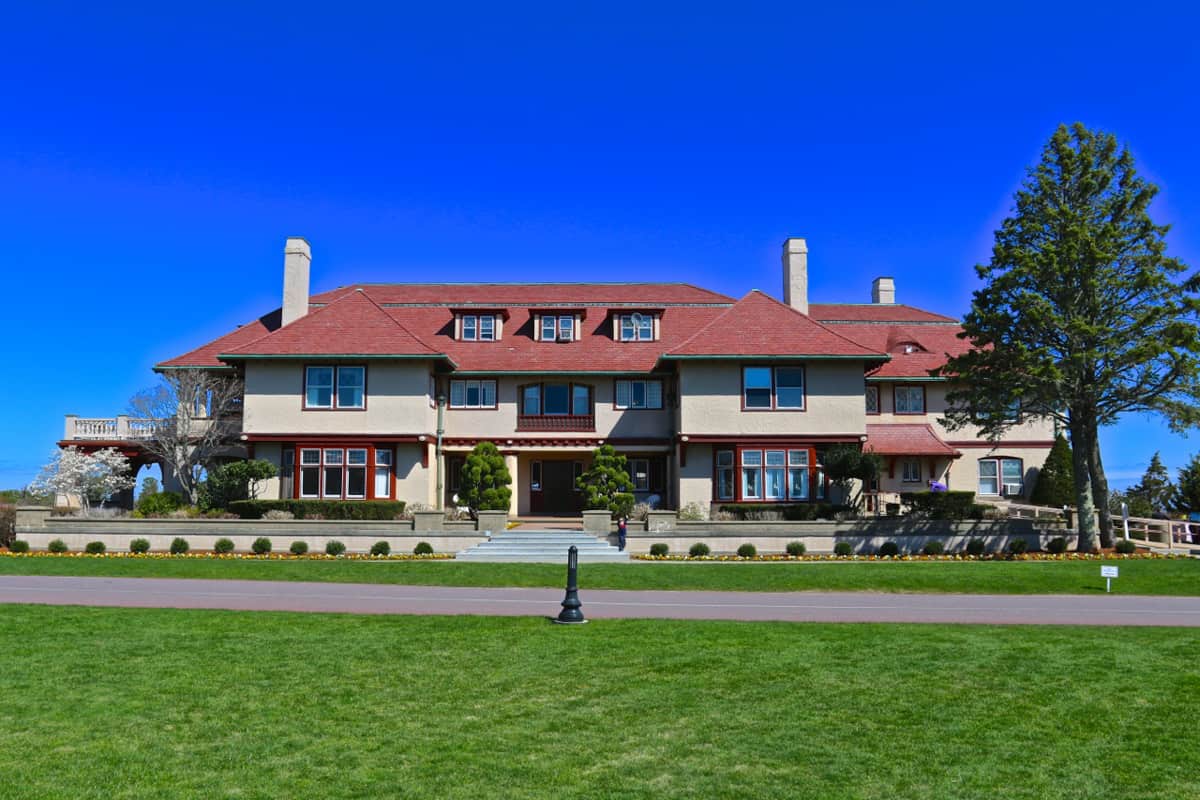 The Villages are less expensive and typically one or bedroom condo units across and down the road from the inn. These condo communities have their own pools, some are pond facing, and are near the golf facilities and club house restaurant. They do not include access to the resort beach.
Read our full review or check rates.
Other Cape Cod Resorts On Our Radar
In Falmouth, there are two resorts on our list to try. The Sea Crest Beach Hotel is debuting all new rooms this 2019 summer season. They have many rooms with two doubles, but the family suites have a king and sleeper sofa. It's an oceanfront resort best suited for families.
The Coonamessett is a smaller boutique hotel in the town center. It's accessible to town amenities and the front desk sells day passes to area beaches and offers the use of beach chairs, too. For families of four, they must book a Double Queen Suite or the two-bedroom King Suite. This high-design choice is a Lark hotel with boutique properties all over New England. The rooms are stunning.
When to visit Cape Cod
Summer is when the Cape comes alive, but the traffic and crowds can be intense. Not only can the drive there get stressful when your car isn't moving, the lines are longer.
In the summer months, we always shift our dates so that we drive in and out of the Cape outside of Friday and Sunday. A Sunday to Tuesday trip works great for us.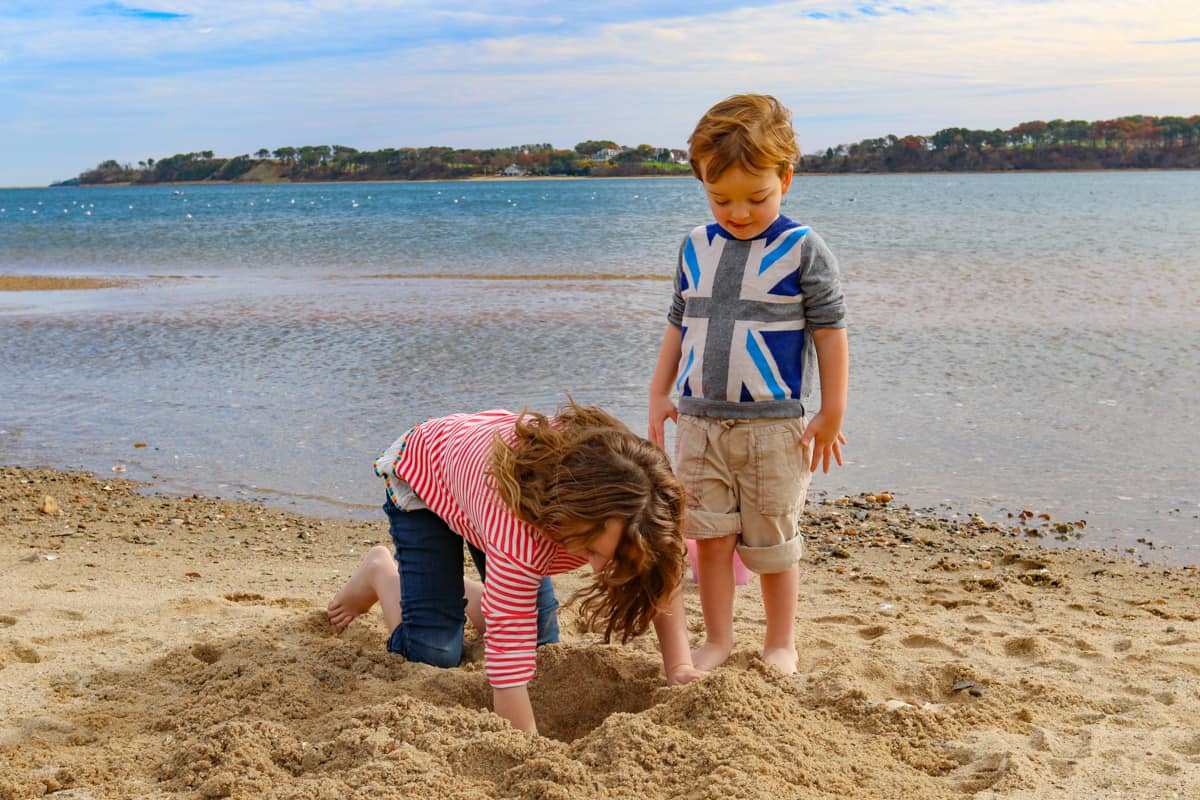 The fall can be an excellent time to visit, too. New England fall weekends can still see sunny weekends in the 60's all the way through early November. September is typically popular with weddings, so the deals don't pop up quite yet.
But the fall can also be rainy. We still enjoy walks on the beaches and take advantage of little to no lines at the most popular restaurants.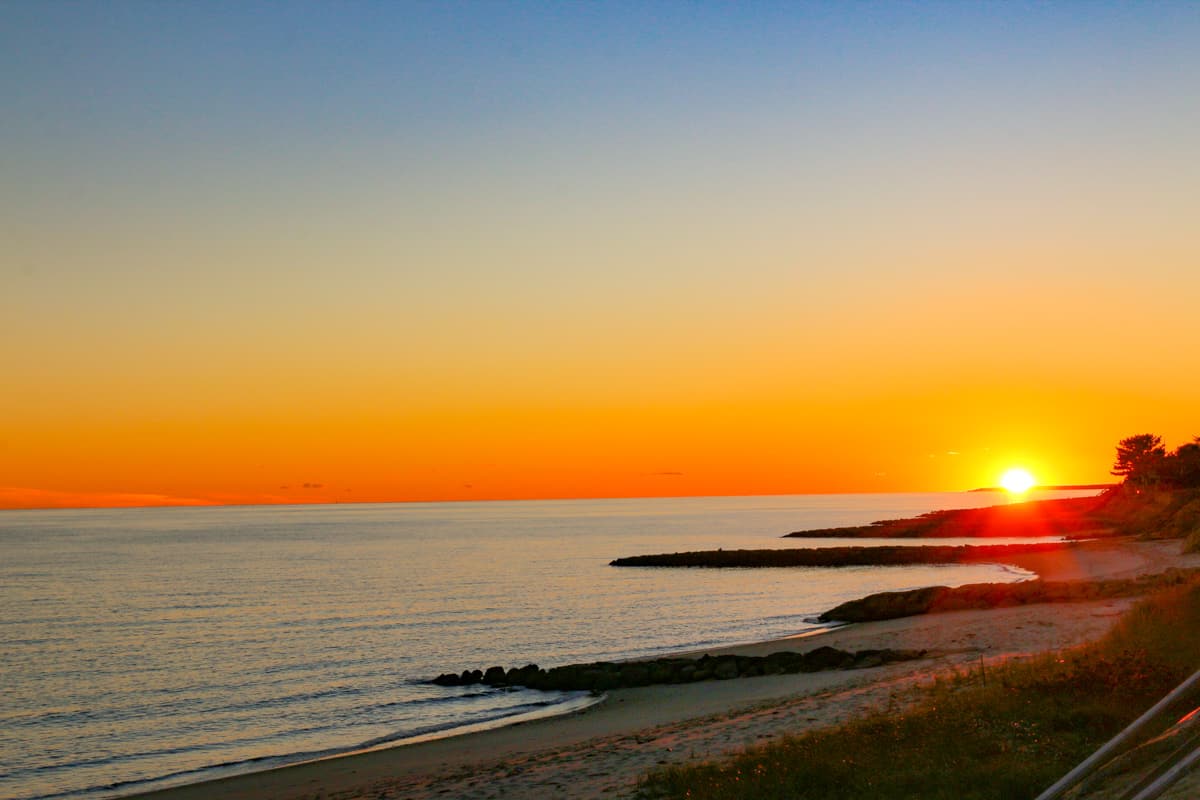 We love New England. It's our home. Be sure to see our entire New England section.