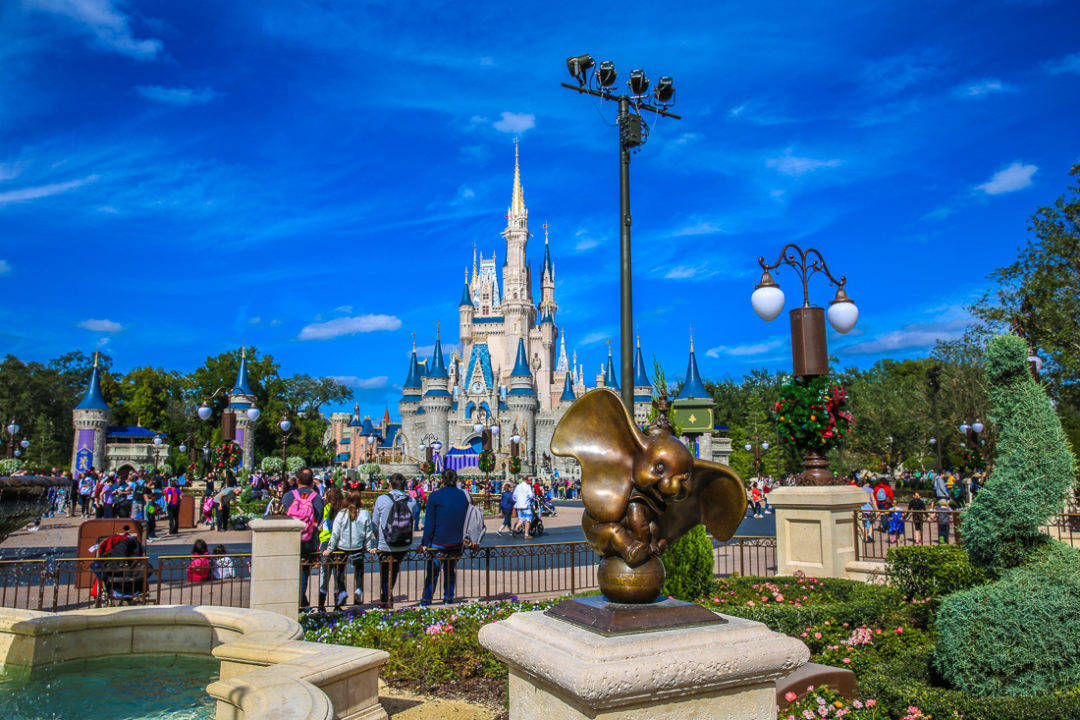 Tackling a Disney World vacation for the first time is daunting. Everyone has Disney World tips, just like they have pregnancy advice. But if you're like me, you want to know whose advice you are taking.
I am not a theme park addict, and I don't choose to do Disney World on a budget. But I care about quality and value. I want to love what we are receiving for the money we are spending.
We have reviewed all of the luxury hotel options in Orlando for Luxe Recess, staying at over 30 properties to determine the best. We are always in search experiences at Disney World and beyond that are worthy of their cost. We have loved every second of our editorial research.
Although Luxe Recess typically only features luxury hotels, I must acknowledge that any type of Disney World vacation is a family luxury. It is expensive, and although many families enjoy adding on as much excess as they can on to their Disney trip, that's not my style.
To us, luxury at Disney World is feeling little stress and lots of joy and being connected as a family, being in the moment, shedding irony and sarcasm from our world view. (Read how Disney thawed my frozen heart!)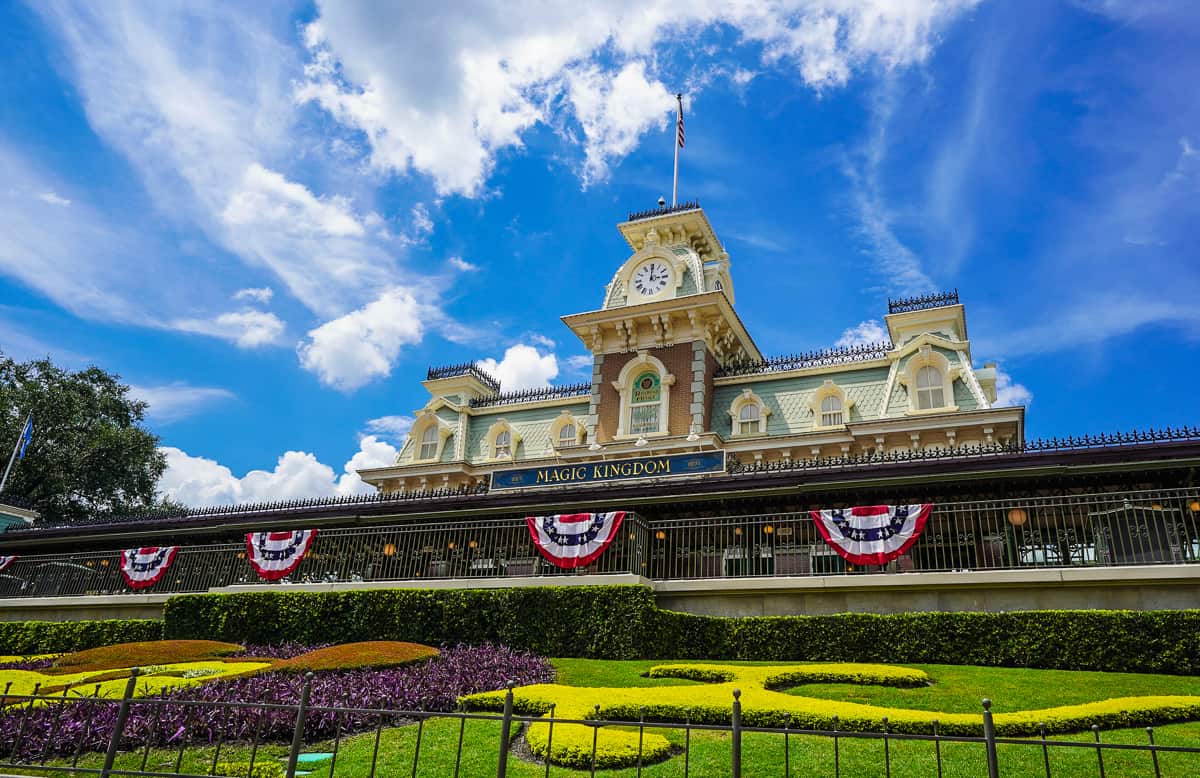 After a few trips, I learned to visit Magic Kingdom without waiting in line for rides. My logistical skills are crazy solid. I love being a Disney vacation planner for my family. We have found a pace that keeps our kids happy and a way to get back on a plane without feeling exhausted.
---
Join the Luxury Disney World Facebook group if we can answer your questions
when planning your next Disney vacation.
---
But to get you started, this is my list of Disney planning secrets relevant not just to luxury traveling families, but any who seek a low-stress way to enjoy a Disney World vacation. It can feel overwhelming, and you might not know where to begin.
Here are some ideas.
Disney Planning Tip #1: Keep your Disney trip short and sweet
A Disney World vacation, for most people, is a like rich chocolate dessert. The third park you visit, especially if you visit them in a row, starts to taste like the 17th Oreo, no longer sweet and a really bad idea.
Disney FOMO is super dangerous. We don't want to miss out on anything, and before you know it, you have over-scheduled a vacation that will leave you needing another vacation.
We find that those vacations when we visit only one or two parks are our favorites, just like those weekends in Las Vegas before parenting. A little goes a long way. When you see the price incentive to buy a 5-day park ticket instead of a 3-day park ticket, this puts the pressure on visiting the parks each day. On those non-park days, we like to to sit by the pool, go to the spa, or take an eco or food tour or walk Disney Springs.
We always start our Walt Disney World vacation at Disney resort hotels (Read our reviews of our Walt Disney World Resort faves like the Grand Floridian, Beach & Yacht Club, and Contemporary) and then check into a different hotel for true relaxation.
Or we drive to another city like Naples or Palm Beach for a more traditional beach resort. Our goal is to leave Florida refreshed. It's a vacation.
Disney Planning Tip #2: Plan way in advance
I can't stress this enough
The is the most important Disney World tip. Ideally, you need at least seven months to plan a knockout Disney vacation where everything you want is available. I know that sounds crazy. This is the mistake most first-timers make. Learning how to plan a Disney vacation is about having all the options before things book up.
They don't realize how far in advance one needs to secure reservations for meals at the most popular restaurants and activities. If you want a Bibbidi Bobbidi Boutique appointment to transform your child into a princess before a meal at Cinderella's Castle, you need a plan.
Open a My Disney Experience account before you do anything. You can book resort and restaurant reservations and buy park tickets and photography packages. You can access access park hours and special event information.
The second thing you should do is sign up for the Disney World Vacation planning videos. They are free, and even if you think you already familiar with the Walt Disney World Resort, they get you on the right mailing lists to receive discount resort offer codes. You can register for a My Disney Experience account at the same time, too.
The third thing you should do is subscribe to the MouseSavers newsletter. This monthly newsletter that comes out on the 15th of each month and focuses on every type of discount available, but its news section on all things related to the parks and resorts is also very helpful, including everything new, closed, or refurbished.
Reading this each month before your trip will help you start grasping all of the information that goes into planning. It will also give you a crash course in all of the Disney language and acronyms used!
Making Disney Dining Reservations
Approximately six months before your trip, dining reservations open up. Some coveted tables will go that day, like those at Cinderella's Royal Table inside Magic Kingdom, for example. For me, I grab a table at California Grill during the Magic Kingdom's fireworks, if there is a show that happens to start at 8 p.m. on any night on our vacation.
I try to arrange a breakfast inside Magic Kingdom before the park opens between 8AM and 8:15AM. We can finish breakfast and walk over to a popular ride like Pater Pan or the Seven Dwarfs Mine Train and be one of the first in line without needing a Fast Pass.
Some people are confused by the date when tables become available to them and why they could be sold out on the first day. Disney allows you to book a table starting 180 days in advance of your check-in date for the duration of your trip. Many people stay a week or longer, so everyone who is checking in the week before you will have already had access to some of your vacation days. Disney pros typically plan the most hard-to-get reservations at the tail end of their trip for the greatest chance of getting them.
So if you're check-in day is October 1st and you're planning on staying on Disney property until October 5th, remember that those people who checked in on September 30th who are staying until October 7th would possibly grab the reservation you were hoping for, even if you started booking your reservations the second you got the green light.
Booking Fast Pass Reservations
Your Fast Pass selection window opens 60 days before your arrival (assuming you are staying at an official Disney World resort, the Four Seasons Orlando, or the Walt Disney World Swan & Dolphin. Be sure you link those Four Seasons, Swan and Dolphin hotel reservations the week before you can book Fast Passes in your My Disney Experience account since those won't appear automatically without manually linking the reservations.)
If you are staying off site, you will have a 30-day window to book Fast Passes. The most popular ones are the new Pandora and Toy Story Land rides, the Seven Dwarfs Mine Train, the Anna and Elsa meet and greet, and Frozen Ever After. These are tough to get at the 30-day mark.
Fast Passes still have their quirks. It may seem counter-intuitive to book a Fast Pass right when the park opens, but the best option is to grab three consecutive Fast Passes at the beginning of the morning. The reason why is that after you book a 9AM, 10AM, and 11AM Fast Pass, you have access to more. The option to book the fourth Fast Pass appears on the My Disney Experience App on your phone as soon as you check into your third ride. Book it while waiting in line for your 3rd ride. You can keep following this same process throughout the day until there are no more Fast Passes available, and they are not restricted to the same park as the first three Fast Passes are.
Tip #3: Avoid the crowds and chaos
Use a Crowd Calendar
Be smart about choosing your travel dates. The time of year is significant. Ever heard of a crowd calendar? Well it should be one of the first things to consult when choosing your vacation dates to Disney World.
I figure out the month I would like to go, and I look to see how those times to visit look like based on the overall number of guests predicted at the theme parks in Orlando that week.
Then once the week is settled, I look at which park is best to visit each day. I turn to Touring Plans to start planning a trip to Disney World. I personally avoid the park that has extra magic hours for that day because it pulls the majority of guests staying as Disney Resorts for this benefit. The crowd calendars reflect this, too. Wait times are longer when more people are in town.
Disney World busy times are holiday weekends like President's Day, the Spring Break season in March through Easter, June and July are some of the busiest times of the year in addition to the last ten days of December and first four days of January. In truth, Disney World crowds are getting bigger, and there are now two seasons: busy, and busier.
If you are really averse to crowds, be willing to visit the parks during less than ideal weather. We can't say we are fond of downpours while we are in the parks, but we have been to the parks when it has been cooler, even downright chilly, and it was just as enjoyable. If you don't expect any pool time in Orlando, plan a long weekend at the end of January or the beginning of February. There are always chances for warm days, and the pools are all heated.
Another benefit of visiting in January or February if you have young children is that most parks close at 8 or 9pm. When Magic Kingdom closes at 8pm instead of 10pm, that is a far easier task to catch the closing fireworks with children.
If you really want warm weather, head there after schools start at the end of September and October with your umbrellas, ponchos, and swimsuits packed. This is definitely a value seasons offering the Epcot Food & Wine Festival and the Mickey's Not So Scary Halloween party as additional events to pull the drive market from Florida into town when the rest of the country is picking apples and leaf peeping.
Nerd Alert: Use a Spreadsheet!
Once you settle on your dates, you'll find that mapping out the vacation with a column for each day makes this much easier. It's much more fun doing your Disney World vacation planning going all in. Go ahead and laugh that I use spreadsheets to organize our Disney World vacations. It makes organizing everything smooth, particularly accommodating last-minute changes, split hotel stays, coordinating park hours with restaurant reservations and Fast Passes.
Lots of smart planning upfront means that I can truly relax with my family at the parks. Our days are a mix of meal reservations and fast passes with huge blocks of unscheduled time to adventures take us in the moment. I find as a parent that conveying all of this upfront keeps everyone amenable to sticking with the plan.
Tip #4: Indulge in simple luxuries
Taxis, Uber, and Lyft at Disney World
If you like driving around and exploring, forget the Magical Express complimentary airport transfer service and rent your own car. If you hate driving rental cars and you don't want to take a crowded bus, use Uber or a private car service to get you from the airport to the hotel, to and from parks, and within the resort area for restaurants at different hotels.
Sometimes I see families at the end of a park day looking completely exhausted, their children are completely freaking out, and they're sitting there waiting for a bus to a hotel room that cost them several hundred dollars.
Get the Lyft or the Uber app. Don't make a Disney vacation harder than it has to be. Thinking of the thousands of dollars you have invested in this vacation, don't be penny-wise, pound-foolish. Make it easy on yourselves. The Lyft app is also the interface to book Disney's own premium ride service, the Minnie Vans. They are a flat fee anywhere within the Walt Disney World resort.
Future Transportation at Disney World: The Disney Skyliner
Other future transportation at the resort includes a gondola that will transport guests in the air to Hollywood Studios and Epcot from the Pop Century, Caribbean, Art of Animation Resorts.
Tip #5: Be prepared
Shoes & strollers at Disney World
The two most important things to avoid at Disney World besides the many bodily fluids that fight their way into family travel are blisters and meltdowns. Your shield and sword are the right shoes and strollers.
I have seen a few stylish moms over the years in high heeled wedge sandals in the parks. I assume they were on dates. Pack shoes that can withstand hours and hours of walking. Remember if you visit the parks in the winter, your feet haven't worn those favorite sandals or flats since last summer and could result in blisters. Make sure your kids are in sneakers and socks. I currently love wearing these sandals in the parks because they are waterproof.  My best friend just wore these, too, and agrees. After four days in the parks with no blisters in torrential rains, she vouches for them, too.
Spend the money on a stroller rental if your children are under the age of seven even if your children are well past the age of using a stroller at home. Nothing is more annoying for parents than the "I'm tired" whine before noon. Eliminate that chance.
You can rent Disney's strollers on site for older children. They're actually fantastic in terms of how well they maneuver and steer, and children can hop in and out of them very easily. But remember that getting into the parks sometimes can be a hike, and there's nothing worse than having a child asking to be carried from the car to the monorail, from the monorail to the park. It's a long way.
The private stroller companies like Magic Strollers will deliver a Baby Jogger Mini, single or double, right to your hotel room and pick it up on your check-out day if you don't want to travel with your own stroller. I'll share a true story. I rented with Magic Strollers once, and it was my first time using a Baby Jogger Mini. I fell in love with it, sold my other two fancy strollers by Bugaboo and McLaren the week I got home and bought my own.
There feels like little to no risk with stroller theft, so don't bother buying the insurance. We tie a balloon or ribbon on our stroller handle to find it quickly in the massive stroller parking lots. We keep all of our park necessities in a simple drawstring backpack that comes with us on each ride.
Things to purchase for your Disney Park Bag
Besides obvious things like sunscreen, hats, water, and tissues, I have learned a few unusual items that make me fully prepared.
I got tired of my husband writing our cell numbers in black sharpie on our kids' arms. I found these safety bracelets from Mabel's Labels that a parent can order and put two cell numbers on. They are great for our youngest to know he just has to show the bracelet to a cast member who will call us. They come in a full sheet, so they only need to be ordered once for a full family.
I also always have inexpensive rain ponchos in case of sudden downpours, an autograph book and sharpie (which is easier for the characters to use), and an inexpensive plastic table cloth for parade seating on sidewalks.
I have a bag of Disney stuff I keep stored next to our luggage filled with these items and also Magic Bands, ears, and autograph books. The things we use from trip to trip are all ready to go. If we buy a resort arcade card and don't use all of its value, I have it hand for the next trip.
Tip #6: Make it about you, too
One of the biggest mistakes I think parents make is to plan a Disney World vacation all for the kids. Don't. I often read people asking questions like, "Which restaurant would my daughter like more, California Grill or Narcoosee's?" It's Disney World. Your kids will be happy anywhere. Choose a meal you really look forward to. Choose to stay where you want to stay.
Carve out downtime. Mix it up. Don't immerse yourself 24/7 in the park experience unless you want that for yourself, too. When you hear that voice inside you say, "It's our first time, we want to do it all," tell it to be quiet…fast. There is too much to do for a first time visitor. Your desire to do too much will take away ultimately from the your pleasure of the trip.
When parents say, "We need a vacation from that vacation," I think, "Well, you're doing it wrong." Slow down. Be in the moment.
You are investing both time and money into an iconic family vacation whose photos will be your treasured memories for family history. Make sure you are actually having fun in those pics.
Don't feel guilty about making choices to satisfy your own inner eight-year-old or your inner 38-year-old.
The joy you feel will become the true magic they remember from this vacation.
Tip #7: Disney VIP Tours and Club Level Fast Passes
Money can't buy happiness, but there are ways to spend money at Disney that really shift the vacation. If reading these tips is still making your head spin, hire a VIP tour who can take care of all of the Disney planning details before and during your Disney vacation. The concierge like services include a fabulous guide who will pick you up and escort you through the parks, ensuring you get on all the rides you want to with the least amount of wait, guide you to the best places to eat, and suggest what to see in the parks.
Our VIP tour was easily the most fun I have ever had at the parks. Despite my ability to plan and organize a smooth park day, it was so nice to turn that responsibility over to another person. I got to have fun with my family by turning off that invisible mental load of needing to know what we were doing next and how to maximize our time.
Club Level Fast Passes
Another option is to book a minimum of two nights club level at a Disney resort and purchase the club level Fast Passes that come at an additional fee. For $600, a family of four can purchase three extra Fast Passes for three consecutive days that can be booked 90 days out, instead of 60 days. They have no restrictions in parks either. For a family eager to get access to the most popular new rides like Pandora, Toy Story Land, or the upcoming Star Wars Land, this is a great way to get everything in. Note that $150 per person is the minimum (3 consecutive days)  and the first day would have to be your check in date if you only book two nights at club level.
Read my guide on everything you need to about these extra Fast Passes, Disney verses the private VIP tour companies, cost, and what to expect.
Still feeling overwhelmed?
Let me plan your Disney World vacation.
I'll help you choose where to stay, your theme park schedule, the right restaurants and Fast Passes for your family. I'll share what VIP experiences are worth every penny and show you what to skip.