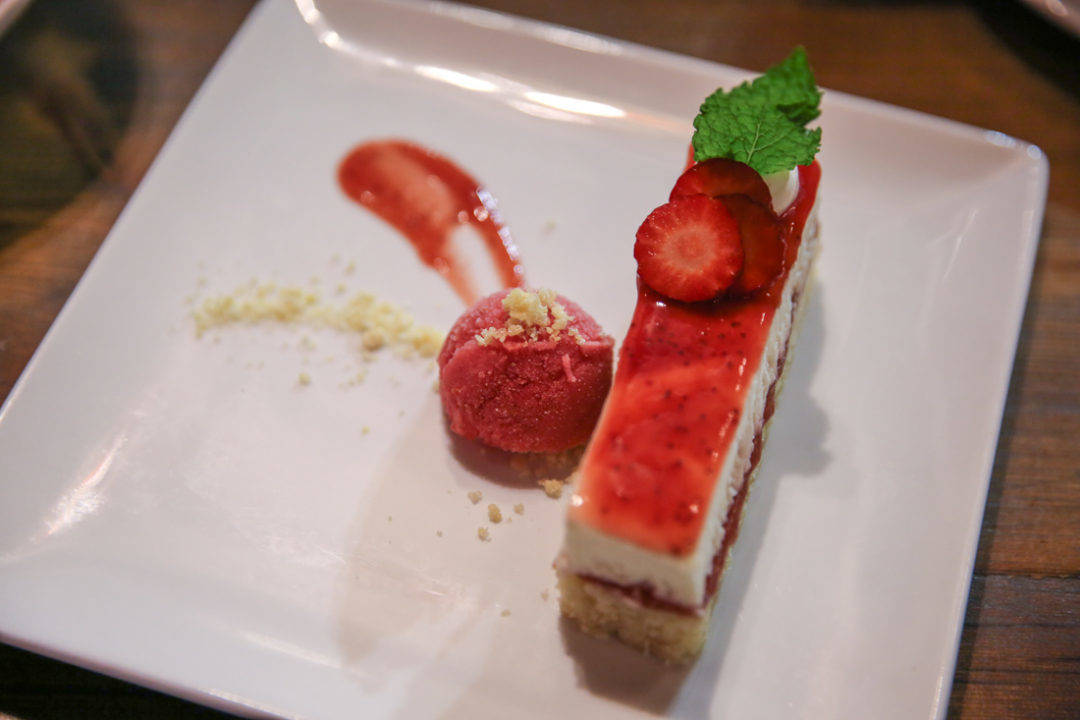 My friends smile politely at me when I tell them how much I have fallen in love with Orlando. Perhaps they imagine me wearing a custom made "We're in our magical place" tee shirt and Mickey ears instead of wandering Orlando's museums and galleries surrounded by Tiffany glass or contemporary art.
The vibrant food scene is one of the many reasons I have fallen so hard for this misunderstood city and what its success reveals about Orlando's evolving identity. I'm all for the millennial population's ability to transform any place into a mini-episode of Portlandia, and Orlando is no exception to this trend. Young graduates who would have moved to New York or California at one time now feel it's cool to stay. Their contributions have helped launch a thriving food truck scene over the last several years as well as many new artisan food purveyors. These successes have helped bolster the newest chapter: a restaurant scene really worth celebrating.
Don't waste all of your time planning your next luxury Orlando vacation on which Fast Passes to use at Disney World. Instead, spend your time researching at which restaurant you will enjoy a meal whose quality, value, and experience will please you— a tall order for foodies who can only eat at the theme parks. This isn't to say there aren't some great meals to be had at some of the resorts, but the increased costs, for me, add an extra layer of expectation that is often not met.
Additionally, Orlando offers a museum scene worth visiting. Our family enjoys the theme park vacation that Orlando is known for, but we love to split our time in the area between the classic theme park vacation and one involving the outdoors, a little culture, and really good food. Our simple goal is never to get on a plane headed home exhausted.
So getting out of the tourist areas is a great way to get more for less, to recover from the demands and over stimulation of a theme park vacation. If you don't rent a car, Uber is firmly established in the area and can easily escort you into Central Florida's foodie and art heaven.
Best Theme Park Area Restaurants in Orlando
I get it. Sometimes we're tied to the theme park area and don't have the transportation or time to explore more of Orlando. The area immediately north of Lake Buena Vista and south of Universal is called Doctor Phillips, which also provides the closest Whole Foods and Trader Joe's markets for those vacationing in condos with kitchens. There are a few area gems to try.
Tapa Toro
If you are with the kids and can't get very far from the  parks, I suggest heading to Tapa Toro. Although it is at the base of the Orlando Eye in an area intended for tourists on International Drive, Tapa Toro is an ideal destination for visiting and local foodie families.
Chef Wendy Lopez casually fuses different traditions in Spanish cooking to create tapas and Spanish classics with new innovations. We took a large family group to enjoy the nightly performances of the traditional flamenco dancer, a little sangria, and tapas.
The seafood paella was excellent to share family-style after tapas of grilled octopus, mushrooms with truffle foam, and tomato tartare.
In addition to a very well made, but simple, chicken paella to please children, Tapa Toro displays electronic video paintings that are sure to engage youngsters. If you stare at paintings of characters dressed in traditional costume long enough they begin to move. You feel as if you are at Hogwarts Castle in the Spanish Department's staff lounge for an end of term party.
Tapa Toro was easily our favorite family meal that still offered special elements to feel like we were on vacation. It is now serving lunch and happy hour, too, to combine well with a ride on the Orlando Eye.
Urbain 40
If you aren't dining with young children and want a date night worthy destination, head to Urbain 40, a brasserie in the Dr. Phillips neighborhood now considered one of the best in the city. In a former Cantina Laredo location that received a serious makeover, Chef Jean-Stephane Poinard—who was raised in a family with generations of chefs from Lyon, France— has the cooking pedigree and results to win over anyone still doubting Orlando's offerings. Interestingly, Urbain 40 is the first restaurant of Jaafar Choufani, son of Rashid Choufani, who built a national restaurant empire from his first US venture, the Moroccan restaurants at Epcot in the 1980s.
Another new restaurant to try in this area near International Drive is Slate.
Our favorite luxe itinerary in greater Orlando
For those seeking the jewels of Orlando, head north of downtown where neighborhoods such as College Park, Baldwin Park, and Audubon Park offer the city's best. Winter Park, one of the oldest cities in the area, is home to Rollins College and the area's best shopping, museums, and leading restaurants garnering national attention.
Here's my favorite must-do itinerary to see the finest Orlando has to offer.
Breakfast at East End Market
A foodie destination to start your day off right is East End Market, a multi-use community space  supporting the success of area farmers and food producers. It houses several artisan food purveyors who share the space with a book stall, florist, yoga studio, garden plots, and a commercial kitchen.
The purveyors include Lineage coffee roasters, Old Hearth Bread Co., cheese monger La Femme du Fromage, Skyebird juices, smoothies, and raw food, and caterers like Fatto in Casa for Northern Italian specialties. Grab a kombucha or smoothie with extra chia seeds and a richly roasted espresso for yourself and a board book on community organizing for toddlers before exploring Winter Park's area museums. Gideon's Bakeshop makes life-changing cookies that sell out every day, so grab some for later.
It's a wonderful testament to how committed residents are to keeping local. "We're identifiable now," says John Rife, founder of East End Market and organizer of the Winter Park Harvest Festivals. "There are things here that are part of a framework of the city. It's who we are now. The food scene is not going to vanish."
When John and his wife Kamrin were newly married, they became consciously involved in promoting local food after spending three months road tripping across the country  listening to the Omnivore's Dilemma by Michael Pollack.
Head down the road from East End Market to the Henry P. Leu Gardens, which offers more than 50 acres to enjoy and explore.
A Vegan Lunch at Ethos
Ethos, the vegan home base of Orlando, offers a vibrant brunch scene, complete with DJ. Its original downtown home kept more mainstream foodies away with a strong patchouli vibe, but everyone's happy at its new Winter Park location. I would say that our meal was uniformly outstanding, dethroning Candle Café in New York City as our favorite vegan restaurant when bringing along carnivores. A massive vegan menu had something for everyone, including gluten free choices and kid-friendly faves like French bread pizza bites and chocolate chip pancakes.
The Charles Hosmer Morse Museum of American Art
After lunch, explore the Morse Museum, home to the world's largest collection of Louis Comfort Tiffany glass. In addition to windows, the Morse Museum displays Tiffany's more three-dimensional works including a stunning chapel. It is a must do, though I would not have enjoyed myself nearly as much if children between the ages of 2-6 were accompanying me.
Take the time to learn the museum's history while you are there, as the founders, Jeannette and Hugh F. McKean, were one of the most instrumental couples in developing Winter Park and Rollins College.
After enjoying the Morse Museum, you must head to the Scenic Boat Tours of Winter Park, the longest running attraction in the state of Florida. This boat ride, through interconnecting canals to the various area lakes, was a home run with our whole family. A full disclosure is that our four year-old fell soundly asleep on the gentle ride, making the tour even more enjoyable for the two more senior generations.
In addition to seeing the McKean's home facing one of the many area lakes, the guides are well versed in the history of the area, whose tourism dates back to the late 19th century. It is wonderful way to understand the history of the Orlando area that began in the Gilded Age, long before the mouse came to town.
A VIP Dinner with Orlando Foodie Tours
For dinner, there were simply too many choices, so I jumped at the chance for a VIP girls night out with  on a farm-to-table tour of three of Orlando's best restaurants. How else would I get to savor multiple restaurants in a single night during my densely packed family vacation?
Orlando Foodie Tours offers a signature farm-to-table tour as well as a custom experience for groups. Every guided tour includes chauffeured transportation between the restaurants for an evening of custom tasting menus and cocktails as well as conversations with the restaurant chefs and owners.
K Restaurant
Our first stop was K Restaurant, owned by chef Kevin Fonzo. Our first course included three creations which outshone a very memorably stuffed squash blossom paired with Mont Gravet Cotes de Gascogne by the sommelier. Ryan, the sous-chef, took our group to the restaurant's back garden area and showed us the  blossoms on the vine, clearly winning the contest for most local produce among farm-to-table restaurants.
Cask & Larder
Our next stop was Cask & Larder, in Winter Park, the second success of the Petrakis couple after their game-changing Ravenous Pig gastropub down the street. Cask & Larder brought us another trio of flavors including an inside out deviled egg topped with miniscule crunchy bacon crumb, smoked chicken wings, and hearty sweet potato cavatelli with charred broccoli and bacon. They snuck in a little dessert, too, an ice cream sandwich with blood orange semifreddo topped with grapefruit marmalade and honeycomb bark.
Cask & Larder also brews their own beers on site and makes a house made tonic water to create the universe's most incredible gin and tonic. The Orlando Foodie Tour includes a drink at each of the three restaurants, but guests have the option of ordering additional choices off the menu, though I don't know how anyone could still be hungry.
Osprey Tavern
Our final stop was Osprey Tavern, at the hottest hour of the week, 7p.m. on a Saturday night. The roasted chicken prepared in a cast iron pot was a true delight, and trout entrées were served with biscuits and green beans and a very delicately infused strawberry margarita.
The Orlando Foodie Tour was an excellent way to enjoy the night sampling farm-to-table cuisine from three of the best Orlando restaurants. The VIP amenities with our own transportation and guide took the experience of a satisfying meal to the next level. It is, without question, the most efficient and decadent way to dine around town.
Orlando Foodie Tours is an adult-only experience because of the inclusive cocktails, but I would happily return to each of the three restaurants with my kids during the early bird hours. Be warned that your children will tell you that your own roasted chicken isn't any good after they have some at Osprey Tavern, and I spied a perfect chocolate layer cake set on their counter just waiting for them.
The Alfond Inn, an overnight museum
Winter Park offers an edge on contemporary art as well. The Cornell Museum of Rollins College houses the Alfond Collection of Contemporary Art, and the nearby Alfond Inn displays many highlights of its collection throughout the hotel, particularly its strong photography collection. This innovative property is part of Rollins College, and its profits benefit student scholarships. A collection boasting artists from the world's most preeminent museums adorns the hallways and public spaces the hotel for your viewing pleasure, even at 2 a.m.
The Alfond Inn, a Preferred Hotel, is within walking distance to Park Avenue, the main shopping and dining district of Winter Park, and is within minutes, by foot or car, of every place of this fantasy food and art day in Orlando.
Although I was a guest for some of these meals mentioned, the opinions in this article are entirely my own.