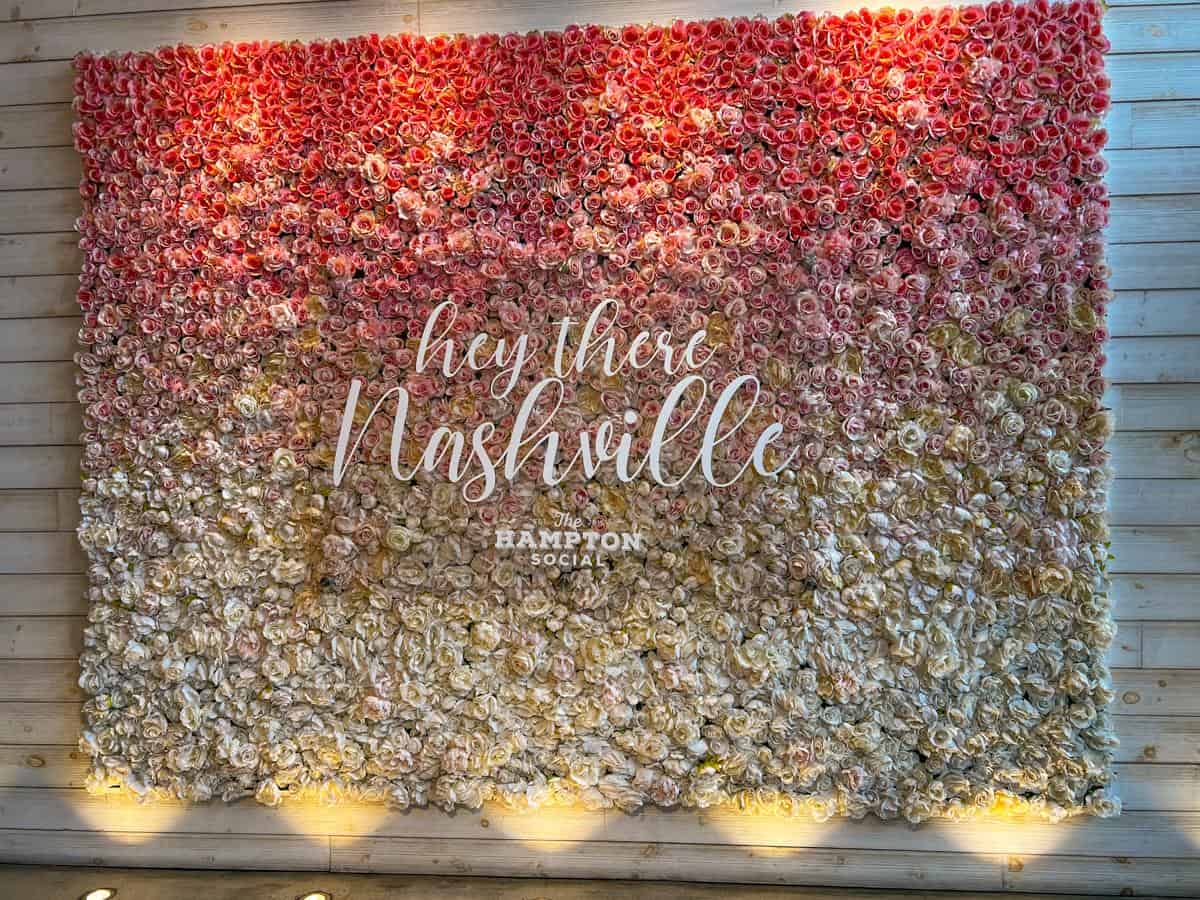 There's a popular phrase that says 'Moms don't get a vacation, they just take care of their kids in a different city.' That's why girlfriend getaways are so important.
Planning a girls getaway with my besties has become an annual tradition. We relax, reconnect and most importantly, have fun without worrying about carpools, bedtimes, and making meals. A weekend away with friends—and the inevitable laughs and memories we will share—allows me to head back to reality, rested and recharged for Mom duty.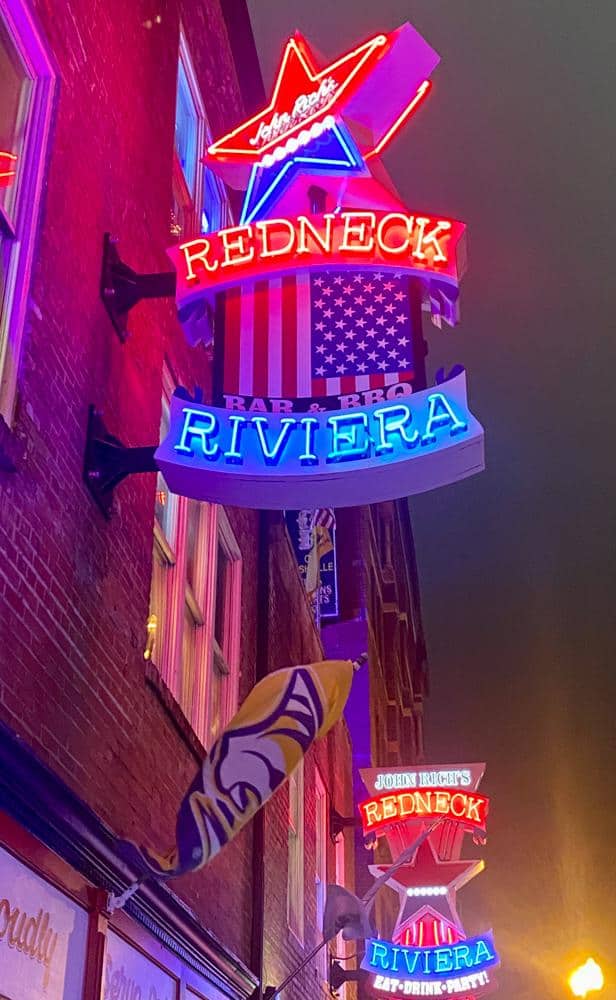 Bright Lights, BIG City
This year we chose bands over beaches, cityscapes over spas…a town where F.U.N. is on the menu 24/7. It was unanimous—we were headed to Nashville.
JOIN OUR LUXURY HOTELS & RESORTS FOR FAMILIES,
A FACEBOOK GROUP FOR SEEKING ADVICE AND INSPIRATION
FOR THE BEST LUXURY FAMILY BREAKS.
I envisioned our Nashville weekend getaway Thelma and Louise style. Hair blowing in the wind, we'd speed off towards the bright lights of Broadway. In reality, it was an easy 90-minute flight from Baltimore, and before we knew it, we were cruising through the Nashville airport, the sounds of live music already greeting us at every turn.
The Hermitage Hotel Nashville
Nashville has no shortage of hotels, from big chain hotels like the Hilton and JW Marriott, to smaller boutique hotels like the Dream and the Virgin. Only one of us had been to Nashville before, so location was key when choosing where to stay. Many of the newer boutique hotels are set farther from Broadway, located along an unattractive strip of highway just north of downtown. So we chose the Hermitage Hotel, Nashville's oldest and most prestigious accommodation, within walking distance of most of downtown's attractions.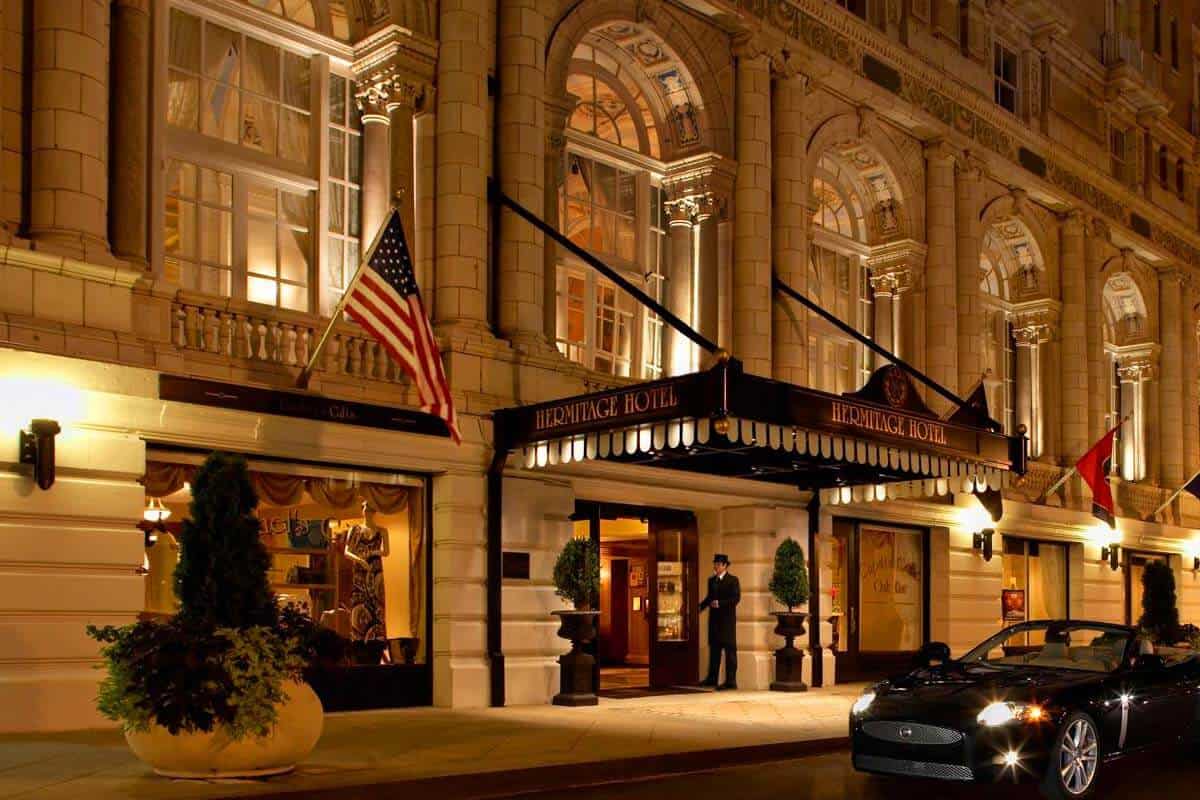 The Hermitage Hotel was a fitting choice, as the hotel has a long history of welcoming women. In fact, the Hermitage Hotel was the headquarters of the women's suffrage movement in August 1920, when Tennessee became the last tie-breaking vote to ratify women's rights to vote. The hotel celebrates its history-making role through suffrage-themed teas and annual celebrations.
I can appreciate the sleekness of a modern hotel with bells and whistles, but I have a weakness for historic hotels. I couldn't wait to see the Hermitage's renowned lobby. The gilded ceilings, marble-clad floors and luxurious lobby did not disappoint. We had booked two deluxe double queen rooms that were spacious, and pristinely quiet for city rooms. The marble bathrooms were large and modern, with televisions set into the mirrors and Molton Brown toiletries; all of us commented that the thick, massive towels in the bathroom were the best we had ever had at a hotel.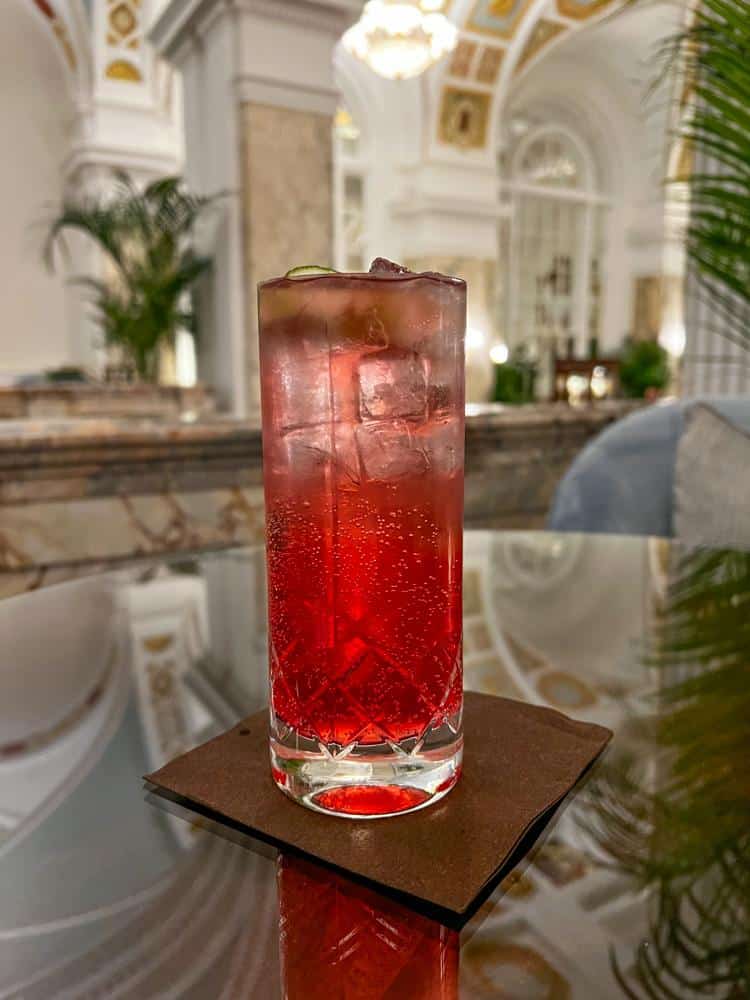 Though the lobby and public spaces of The Hermitage are lavishly appointed, we found the rooms to be a little standard and uninspired. However, the attentive service we received, including the guidance of concierge extraordinaire Matthew McAuliffe, more than made up for the lack of appointments.
The Hermitage is a Virtuoso property, and Luxe Recess readers can receive a $100 hotel credit (that we put to good use on champagne each evening in the lobby bar) as well as breakfast each morning when we book your rooms.
Birthplace of Country Music
We wasted no time before setting out for lunch at a local barbecue joint, Puckett's Grocery. The spicy Bloody Marys and pimento cheese fritters were just what we needed to kickstart our weekend. Just a few blocks away, Broadway was calling our name.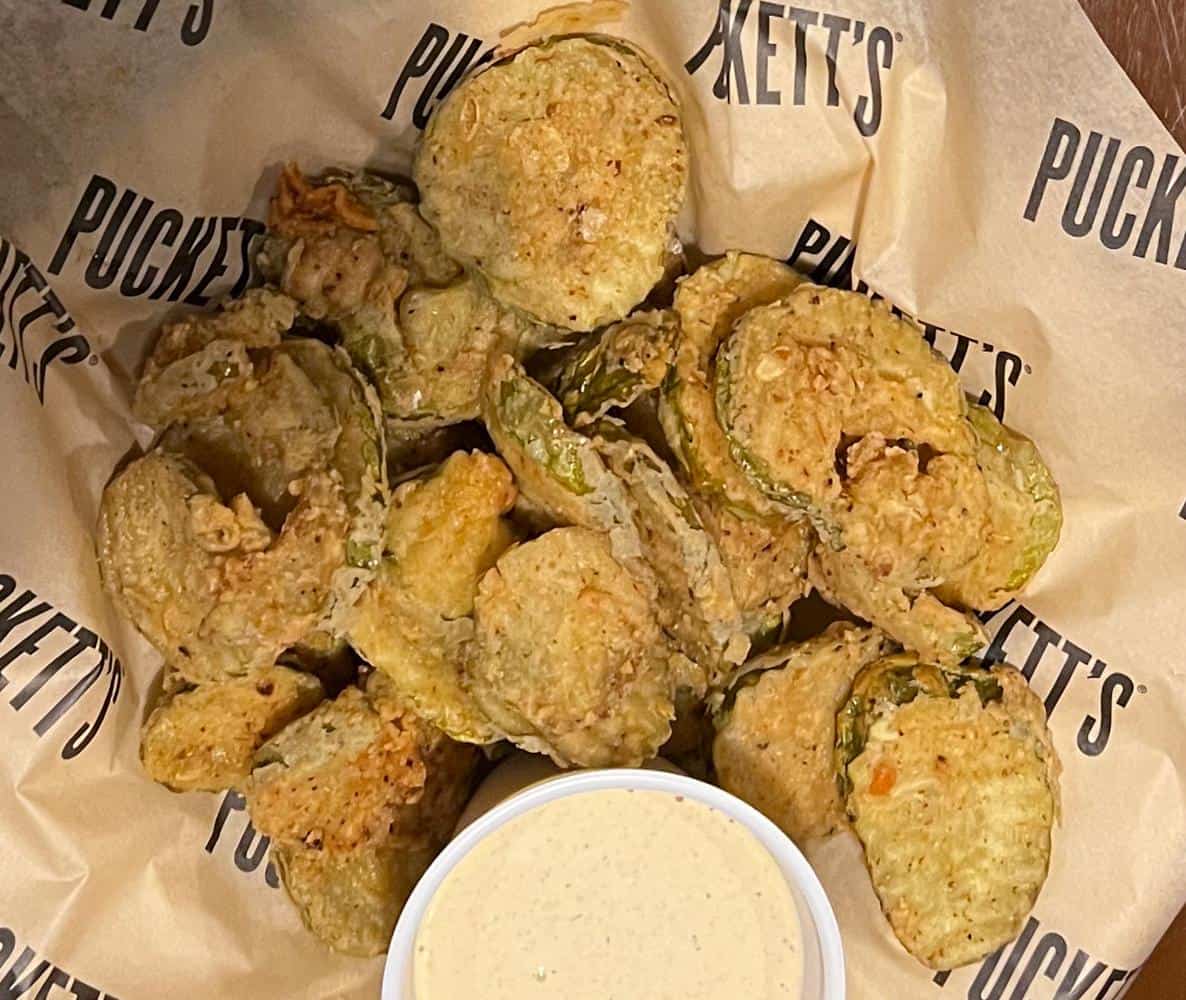 The epicenter of nightlife and country music is Broadway, a several block strip teeming with live music venues, honky tonk joints, and country line dancing bars. Even in the early afternoon, things were hopping. As much as we were itching to belly up to the bar, we also wanted to soak up the culture. Naturally, we headed to the Country Music Hall of Fame.
Carrie Underwood, Luke Bryan, Willie Nelson…I've heard them all in concert but until you see the guitars, platinum records and oh my goodness, the costumes (!) up close, then you haven't truly experienced it. Elvis' gold Cadillac, Johnny Cash's handwritten lyrics and Dolly Parton's tiny, bedazzled dresses are just a few of the items that caught our eyes.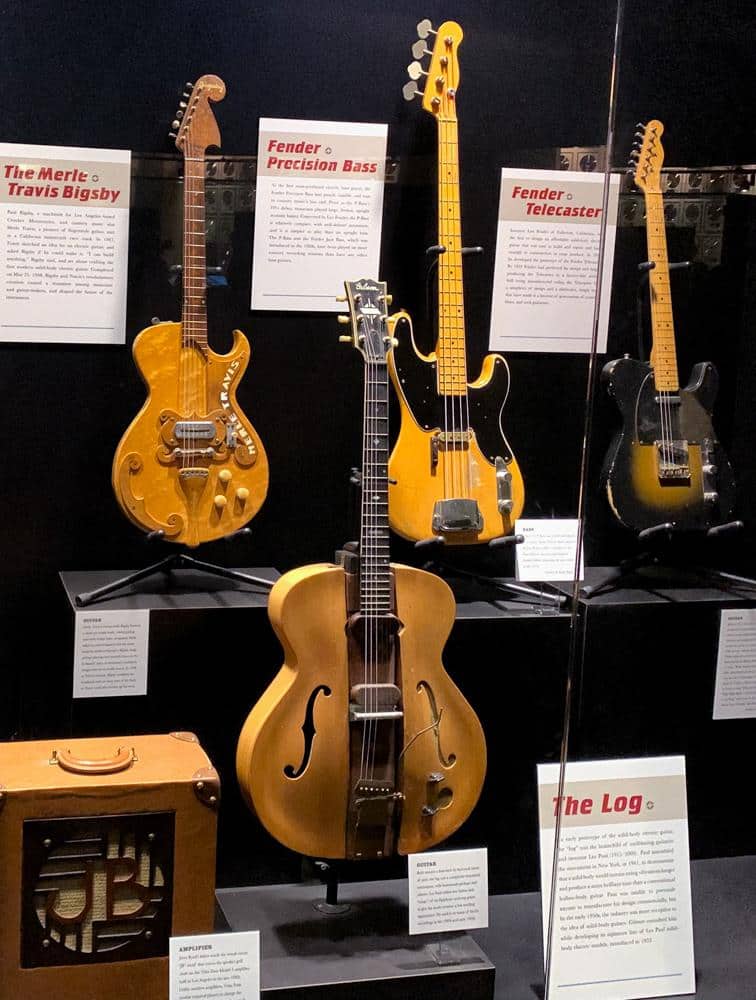 After an afternoon of sightseeing, it was time to get the party started. No girls weekend is complete without the requisite bubbly. We met in the gorgeous lobby of the Hermitage for some pre-dinner champagne. The Hermitage's lobby lounge sounds of a pianist and cocktail shakers put us in the mood. The new Jeans Georges Vonderichten restaurant, Drusie and Darr, on the lower level of the hotel, has the hotel packed.
Our Best Nashville Meal
On the recommendation of a friend in the music business, we headed to Bourbon Steak on the roof of the JW Marriott. Bourbon Steak is the work of famed chef Michael Mina, who also has outposts of the restaurant in Seattle, Miami, and LA.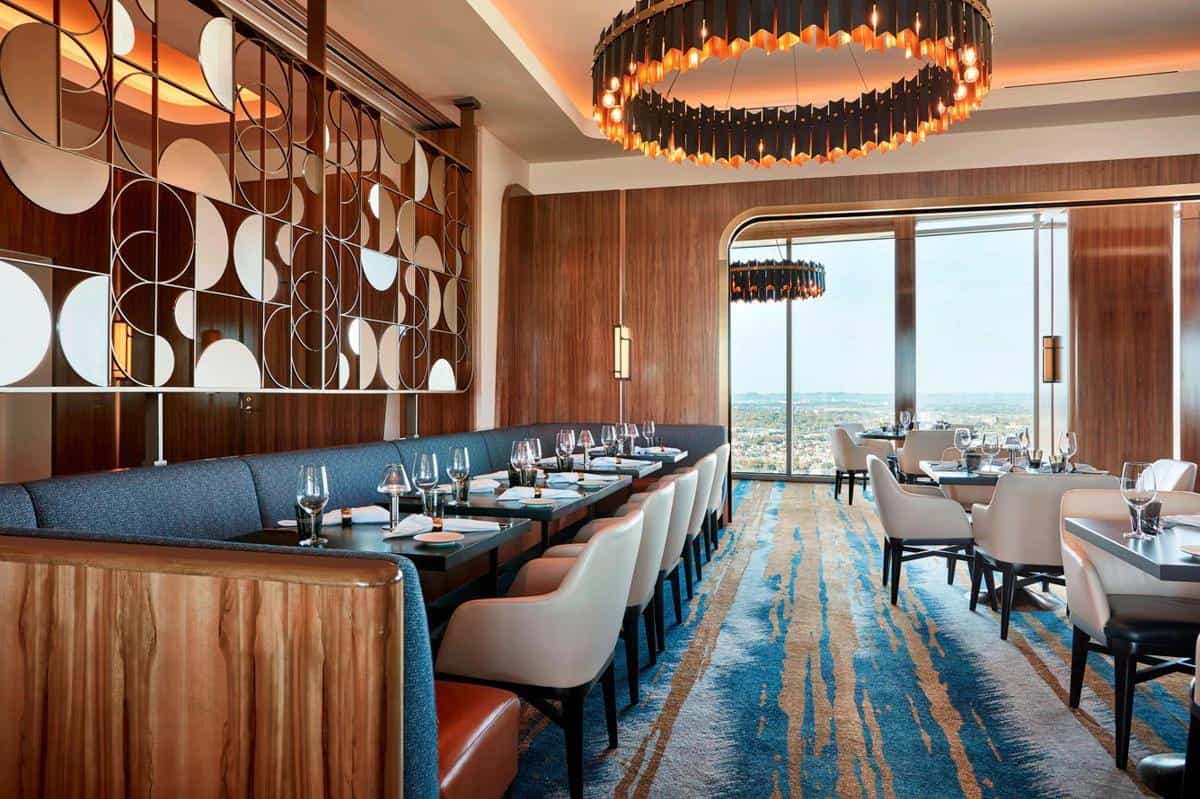 I love a good steakhouse, though I was weary of visiting a chain when there are so many great dining options in Nashville. Our meal proved to be the best of the trip. From the complimentary duck fat fries that began our meal, to the tangy Cosmos and butter soft Waygu beef, it was an indulgent meal with spectacular city views to match. The restaurant was clearly a see-and-be-seen spot, and was a VIP-worthy meal.
Boot-Scoot Boogie Time
With liquid courage coursing through our veins, we headed back to Broadway, ready to boot scoot and boogie. With more than three dozen bars along Broadway, it can be hard to choose. AJ's Good Time Bar, Robert's Western World, and Tootsies Orchid Lounge are just a few of the legendary bars that line Broadway.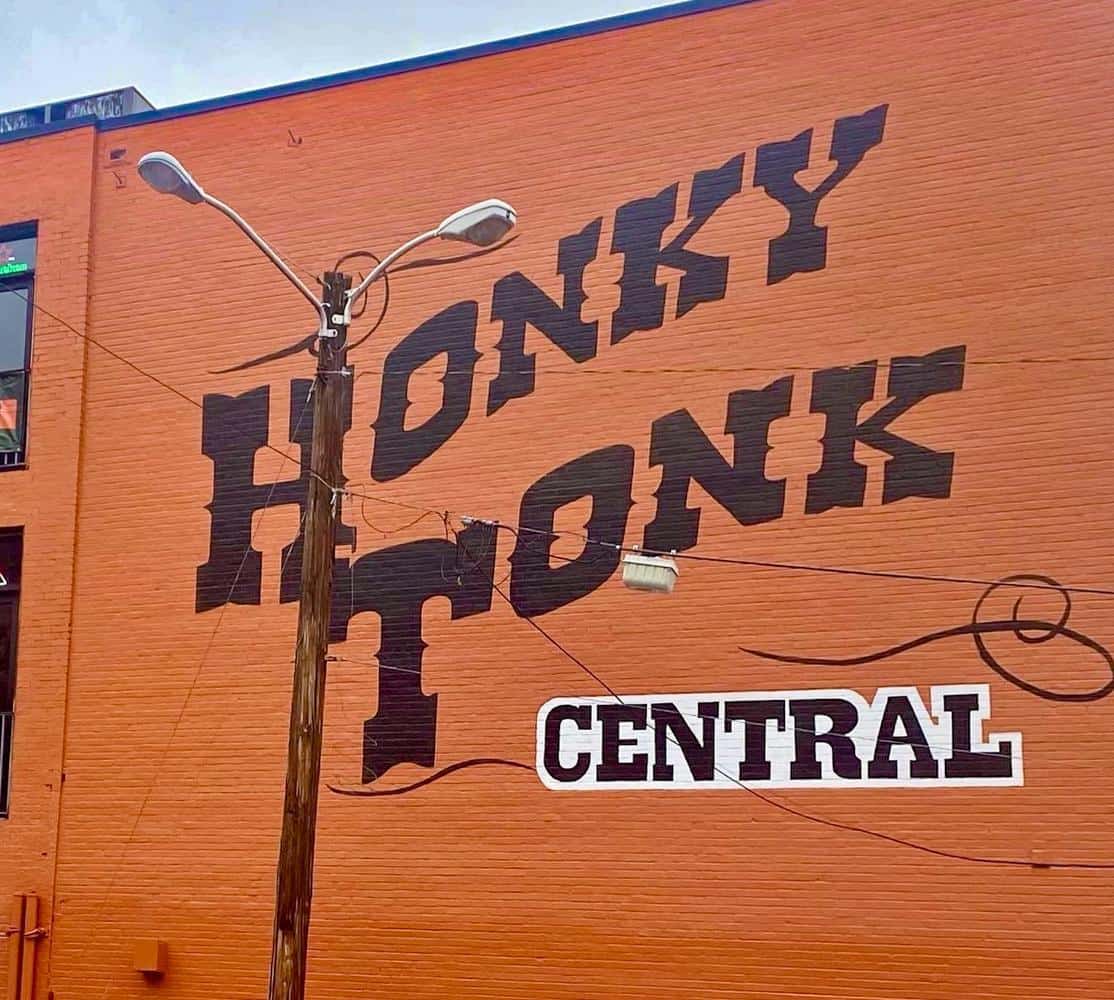 We started at Nudie's Honky Tonk, one of Nashville's oldest, listening to a cover band play rock and country hits. But we quickly decided we needed to get our dancing shoes on and headed to White Stallion for line dancing. Line dancing in Nashville is a must-do and the on-stage instructors give great tips for beginners and experts.
Next up, we hit John Rich's Redneck Riviera, a small venue with a dive-bar vibe. It was exactly what we needed to close out the night. The band playing hits by Florida Georgia Line, The Avett Brothers, and Blake Shelton hit all the right notes.
Shop 'Til We Drop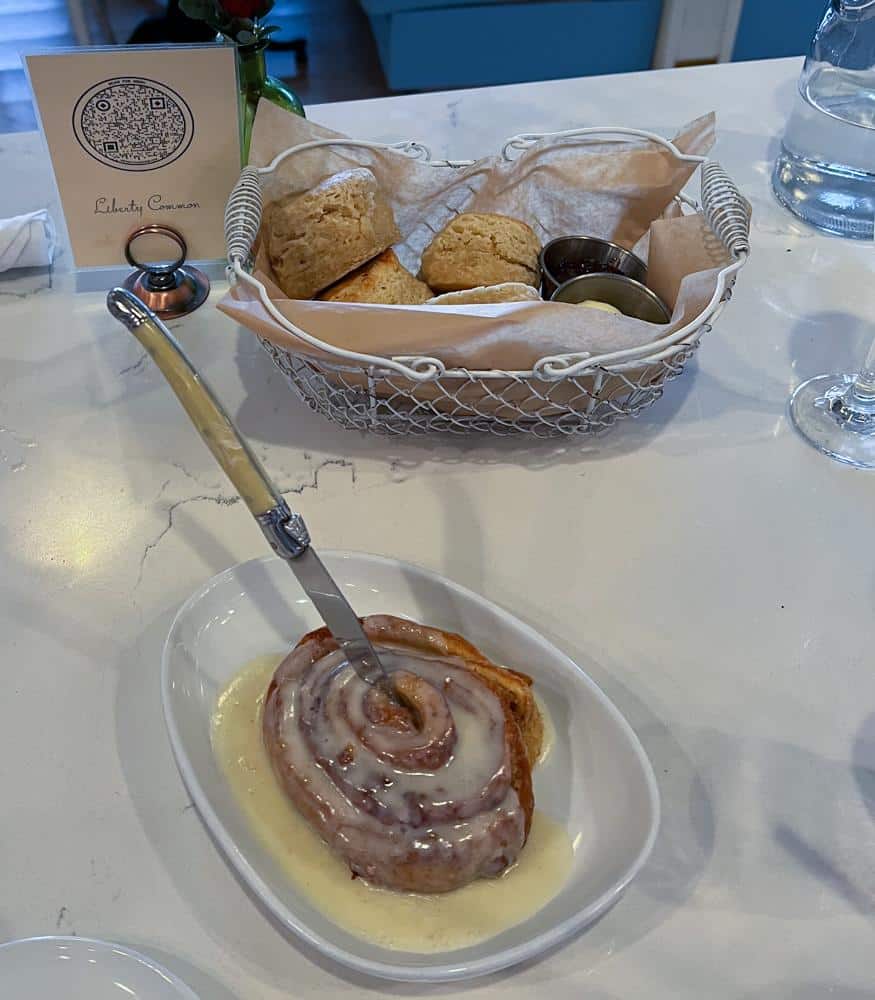 The next morning, we vowed to do what we ladies do best: brunch and shop. On the recommendation of our fabulous concierge, we headed to Liberty Common, a hip French brasserie with a Southern twist. The mimosas, steaming biscuits and Nashville hot chicken were divine.
After brunch, we made a stop at Hampton Social, a three-story bar and restaurant popular with the Instagram set. Then we hopped in an Uber and headed to the 12 South neighborhood, Nashville's shopping mecca.
12 South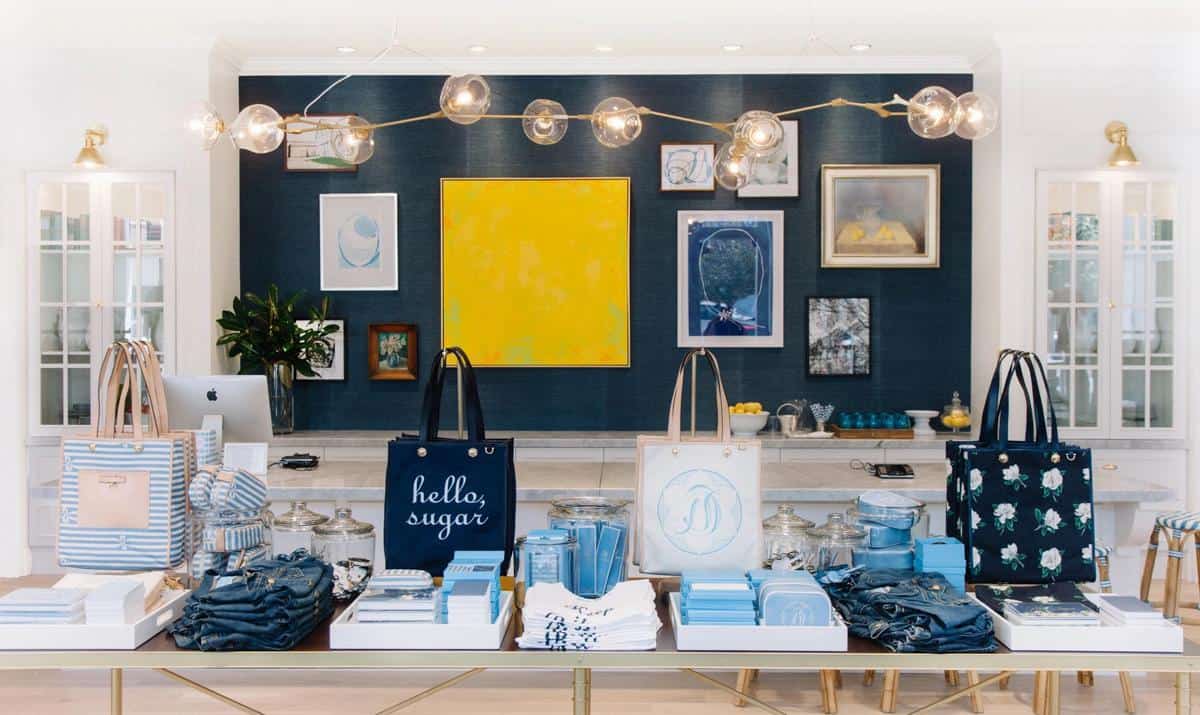 Draper James, Reese Witherspoon's retro chic boutique was our first stop, followed by a fun photo session at the 'I believe in Nashville' mural. We shopped 'til we dropped at stores like Emerson Grace, an upscale boutique carrying designer and independent labels.
Any mention of the 12 South neighborhood and you'll inevitably hear the recommendation to try Five Daughters Bakery. Their layered donuts are legendary and even though we were still full from brunch…when in Rome.
After a twenty-minute-long wait in line, we got a sampling of donuts and headed to an outdoor table at Frothy Monkey to dig in with a latte. What we discovered was…the hype is real. YUM.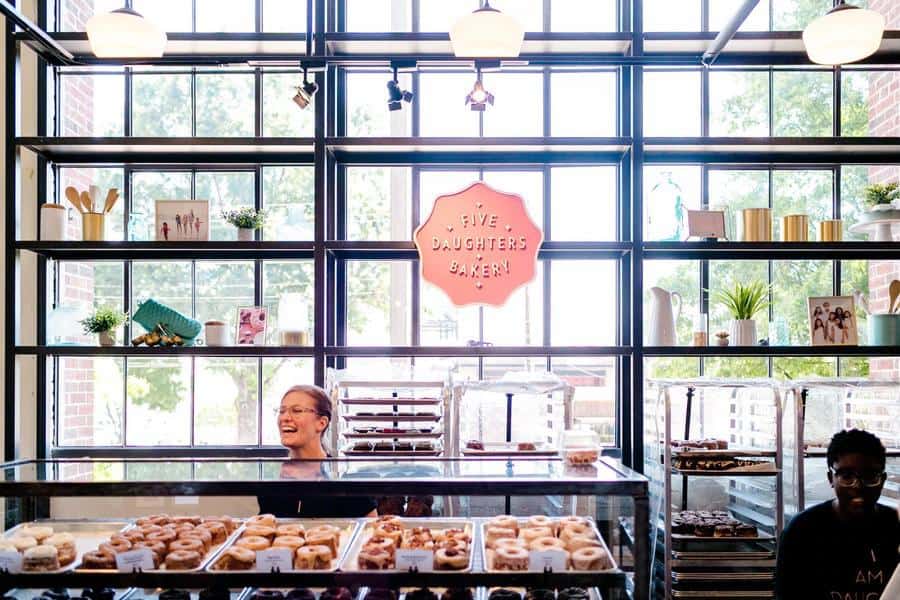 After a day of shopping, we headed back downtown to fuel up for the long night ahead. After a photo stop at the Pink Cadillac, a Dolly Parton-themed bar on the roof of the Dream Hotel, we headed back to the Hermitage for a little calm before the storm.
Nashville can be a lot to handle. The streets, bars and hotels are overflowing with college kids, bachelorette parties and drunk rebel rousers. The made our choice to stay at The Hermitage even better. The quiet refinement and sophistication of the lobby was a welcome respite after a long day. Ah…champagne cures all woes.
Five Star Food
It was hard to choose a dinner spot for our second night. Nashville's food scene is serious business. With award-winning restaurants like Husk, The Mockingbird, Butcher & Bee and Josephine, it can be tough to choose. For our second night, we enjoyed a leisurely dinner at Geist, a restaurant and champagne bar in the Germantown neighborhood. Geist offers a combination of small plates and entrees in a beautifully restored nineteenth-century building. Geist had everything we were looking for: cheese and charcuterie, craft cocktails and a hip, happening vibe.
At the 36-hour mark, we were fading fast. Our post dinner debate about whether to head back to for some Broadway boogie or low-key cocktails. We chose the perfect in-between: Red Phone Booth. A private club and cocktail venue located near downtown, Red Phone Booth is an exclusive, speakeasy style bar that caters to those in-the-know. We pulled up to the lone red British phone booth on an empty street not knowing what awaited us. We crammed inside to dial the secret number (provided to us by Matthew at The Hermitage).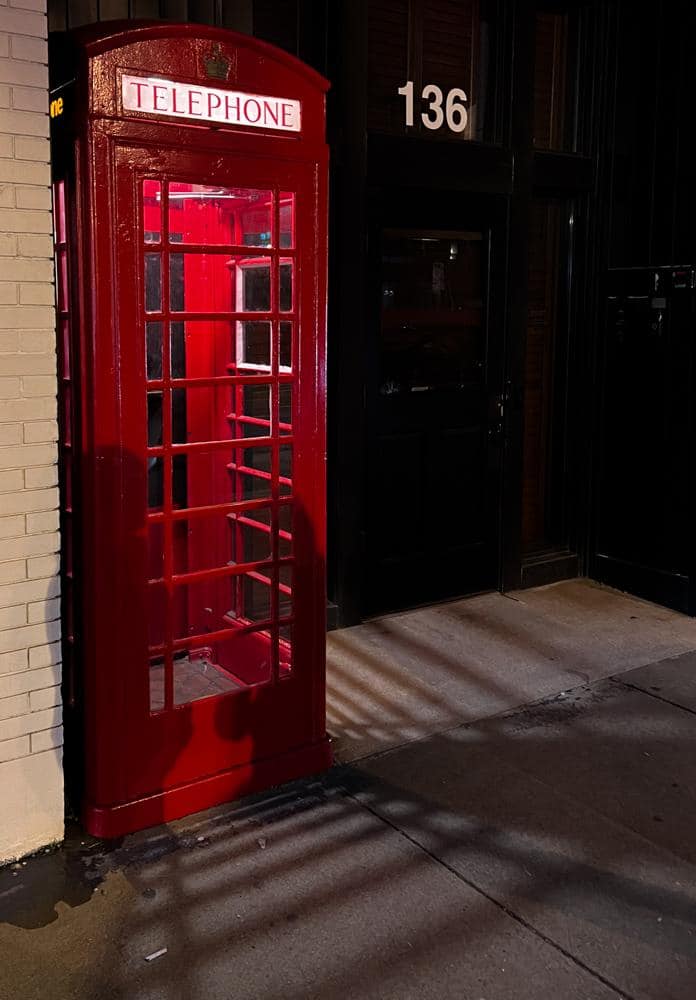 No sooner had we dialed, the rear door of the phone booth opened. We entered inside to a secret haven of leather couches, brass lamps, and a seriously sophisticated scene. We sat at a prime leather couch perfect for people watching and had a laugh about the 'House Rules' over some deliciously decadent craft cocktails.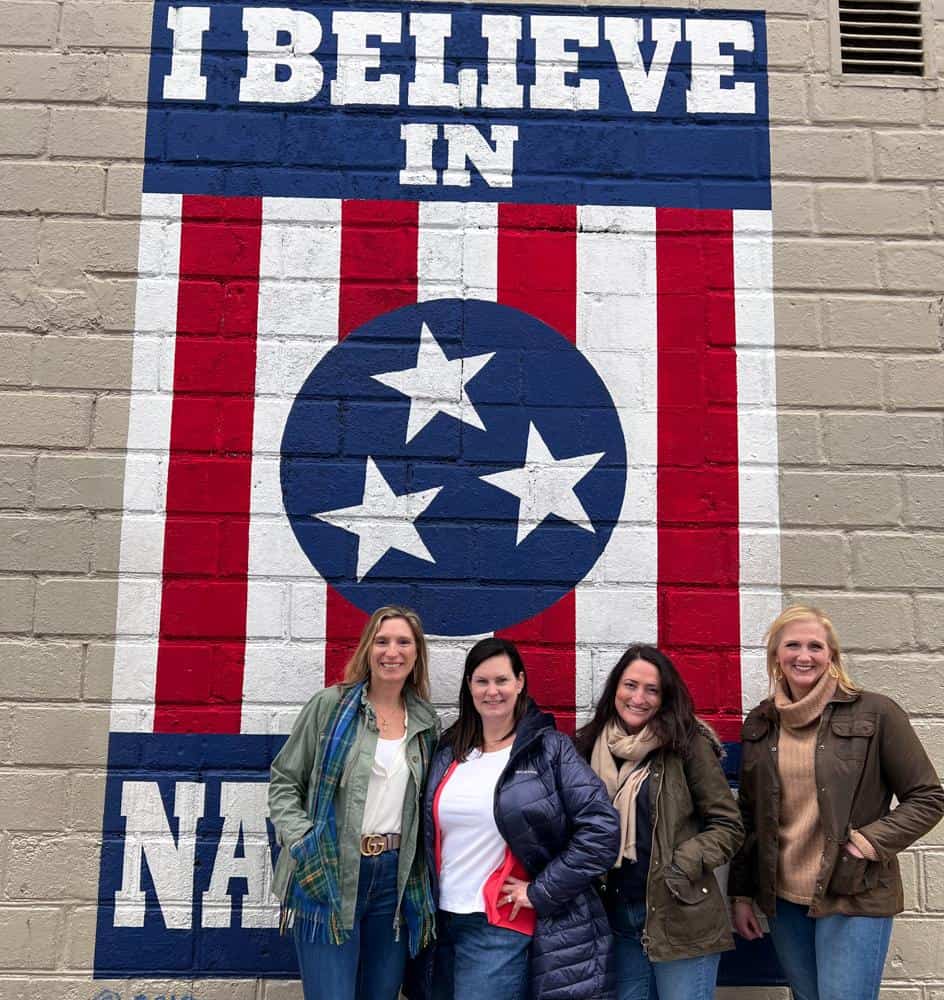 Planning Ahead for the Next Girls Getaway
The next morning, we enjoyed breakfast in The Hermitage's sunny atrium before heading to the airport. With our bellies full, our suitcases bursting, and our camera rolls full of fantastic memories, it was back to reality. We came, we saw, and we conquered Music City. Next year we may hang up the cowboy boots and pull out the pearls for a Palm Beach weekend. Or strap on some skis and head to Aspen. Whatever we choose, it will surely be a kid-free adventure that forges bonds of friendship in the best way possible.