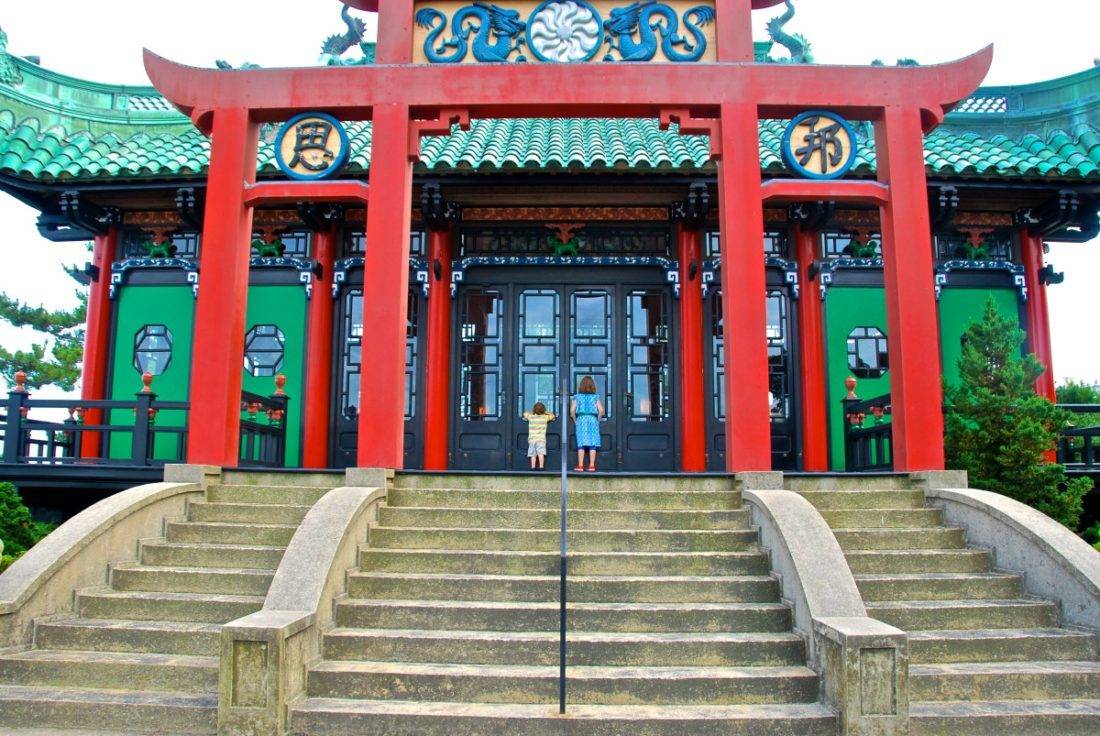 This Christmas, we surprised my children with a day at Disney World's Magic Kingdom while I checked out the newly renovated rooms at the Walt Disney World Swan and Dolphin for a feature. I thought through how to surprise them and tied a large Mylar dolphin balloon to a beautiful glass swan Christmas ornament. I set the camera on the tripod and pressed the record button to capture— what I hoped was—the classic jumping for joy moment after telling children they are going to Disney World. My children smiled with the news and asked when they could open presents, as if I had just told them they could have dessert after dinner.
Admittedly, we find ourselves in Orlando a lot for work travel, but it still threw me against the windshield as I heard the parenting brakes screech in my head. I know my kids are spoiled, but was I ruining them? Is all of my work-related travel I bring them on hurting them? I spent the next few hours replaying the scene in my head and reflecting on what it meant and if there were changes I should be making in the year ahead.
Why We Travel
The "why" we travel is about connection, with ourselves and with the strangers we meet. We travel to some incredible places, but my husband and I are very committed to keeping our children grounded despite their privilege of frequent travel. I'm well aware that travel of any kind is a privilege, and I share that message to them regularly. We've never cared for material things, so travel has always been our splurge. We focus on our time away to bring a greater sense of connection and intimacy that often gets less prioritized when there is so much going on at home.
How We Travel is key
The "how" a family travels is just as important. I am not a camper, but I really admire the families who camp together. I can think of nothing more impressive than teaching children cooperation and survival skills in nature. I hope someone else can teach mine. (I know my limits.)
Although I can't pitch a tent, I have taught my kids to navigate us through airports, read signs, and ask them to lead the way as my own mother did. I loved the words from Lynn Lyons, anxiety and families specialist, in our interview on using travel to prevent anxiety and depression in kids.
We try to ensure a greater sense of autonomy from each of our children as we interact with every type of adult while on the road, asking our children to speak for themselves to become comfortable with adults. We let them coordinate our schedule as often as possible.
managing uncertainty gracefully
We do our best to model resilience when plans go awry, as they always do. When faced with flight delays or multi-hour road closures in the cliffs near Big Sur, we try and fold these curveballs into part of the experience and stay present. It's all about managing uncertainty gracefully for them that will help them develop the most critical tool for emotional health.
well-behaved children are welcome everywhere
We repeat this mantra to our children when we are in a hotel, restaurant or plane that we are sharing the space with people around us, above us, and below us that deserve our quiet voices and gentle footsteps. We believe it is our parental responsibility to show our children what is acceptable in public and what isn't. We never expect the rest of the world to conform to our children's needs, and children must practice in public a lot to understand what is forbidden, tolerated, and embraced. You don't know how happy I am that my youngest no longer removes his pants at the table once he enters any eating establishment. Good-bye terrible three's.
Their Gift to me
So as we began cleaning up the wrapping paper, the phone rang. It was the grandparents calling to wish us a merry Christmas. During the call, I remembered the second surprise. "Kids, guess who is joining us in Orlando? Grammie and PopPop!" There they were, those screams of joy I looked for earlier. My kids jumped up and down with pure excitement, assuring me that they did indeed understand why we travel.
Robin Hutson is the editor and founder of Luxe Recess.