Last weekend I headed home on a crowded Southwest flight, squished between a large middle-aged man wearing headphones and a little elderly woman who needed help fastening her seat belt. I was tired and had been away from my family for what felt like weeks, so I'm not sure exactly how our conversation began, but for the next hour or so, I interviewed 90-year-old Rhoda about her life.
She told me all about her family: she was one of twelve, has seven children, 18 grandchildren, 23 great-grandchildren, and a great-great-grandchild. She lives in a big, three-story home with her daughter and grandson. "I don't have an ache or a pain," she told me. "I clean my house, never smoked, have some wine with my daughter every once in a while, and I eat all sorts of foods. And I do my sudoku puzzles."
She flies around the country visiting her children and grandchildren, who are reportedly always happy to have her. And I discovered why. Rhoda is clearly a positive person who has seemingly navigated through life's up and downs since 1924 with her humor and optimism in tact.
"You seem to be a pretty happy person," I said to her. "How do you do that?"
Her answer: "Why not?"
She went on to tell me stories about her first job outside the home, working second shift for General Motors after her children were grown. Her husband was so mad that he didn't talk to her for a month. "He didn't think women should work, and I said 'Who cares?' I never gave him a dime of that money I made. I gave it to my kids when they each purchased a house. And boy did we have a blast working in that factory!"
She told me that six of her children were a pleasure to raise, but one of her sons was "a pain." "He would announce he wasn't speaking to me, and I would tell him, 'Who cares! I'm your mother, so I'm talking to you!' He still does it now, and I tell him the same thing." Her washing machine broke while she was away at her grandson's. Her daughter called to tell her the news. "So go buy another one! Who cares?" she told her.
I asked her what she had seen in her 90 years that was most impressive. "What they can do for cancer now," she said. Her mother died young, riddled with cancer and with several children still at home. Their father had died a year earlier, so the older children took over the farm and raised the younger children. They all worked and put themselves through college. "I can't believe how they did that. So young and without any parents. They took care of each other. Doctors couldn't do anything for my mother. Now, they would probably be able to save her."
She told me about her decision to give up her driver's license after a close call with a speeding truck, and how she remembers all her grandchildren's birthdays. Sometimes she's late, she said, "But who cares? They understand."
"So that's really the secret?" I asked. "Don't sweat the small stuff?"
"Listen," she told me. "Life is short. Well, actually…life is long. I've been here a long time. It's long. Life goes on. When small things happen, I say,  'Who cares?' "
Never has a flight gone so quickly. She told me, with example after example, that attitude and connection matter. Everyone, I concluded, could use a dose of Rhoda. Clearly she cares deeply, but she also knows when to let things go and truly hasn't let others' bad behavior get her down.
I wouldn't have been surprised if I'd said to the flight attendant, "What a quick and easy flight that was chatting with that woman next to me," and the flight attendant had responded, " But, ma'am, there was no one sitting next to you."
I'm pretty sure Rhoda wasn't a figment of my imagination. We got off the plane together and walked the long walk to our connecting gates. When we parted ways, she gave me a hug and kiss as if I were one of her 23 grandchildren. "You love those boys," she told me. I know that Rhoda flies around quite a bit. If you're lucky enough to find yourself seated next to her, start a conversation.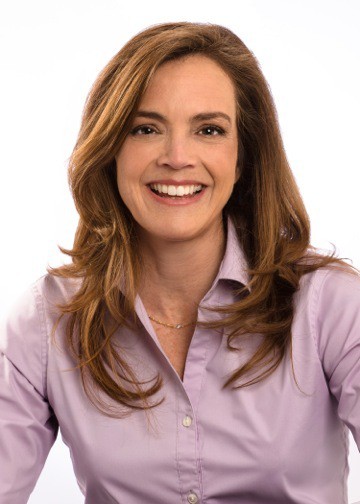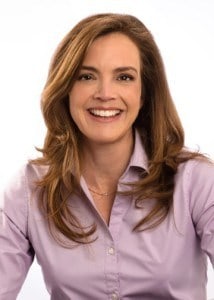 Lynn Lyons, LICSW, is a licensed clinical social worker and psychotherapist who lives in Concord, New Hampshire and is in private practice there. For 24 years, Lynn has helped individuals, families, and groups overcome their anxiety and parent confidently.
Lynn specializes in the treatment of anxiety disorders in adults and children, with a special interest in breaking the generational cycle of worry in families. She recently published Using Hypnosis with Children, and is the coauthor of two books on anxiety, Anxious Kids, Anxious Parents: 7 Ways to Stop the Worry Cycle and Raise Courageous & Independent Children, and the companion book for kids, Playing with Anxiety: Casey's Guide for Teens and Kids.
Lynn has two teenaged sons, and enjoys spinning and biking on New Hampshire's back roads.