These ideas will inspire you!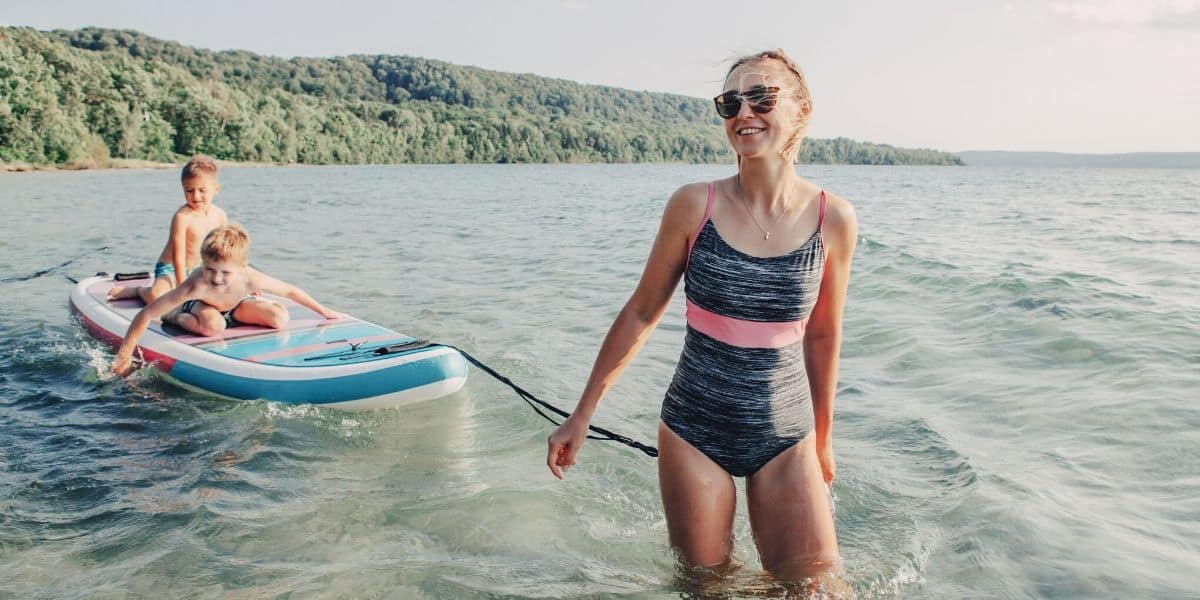 Luxe Recess is the proud producer of Flusterclux, a podcast with Lynn Lyons, LISCW. When the pandemic foiled our plans to host more Luxe Recess parenting retreats in 2020, the podcast because the solution to reach and support as many parents as possible who want to support their children's and their own mental health as we navigate these unprecedented times.
Listen to an episode!
Ways to Stay Connected With Friends
1) Ice Cream Social
"Call a couple families to meet at a certain time, BYO-lawn chairs and sit six feet apart in the parking lot or grass nearby. I think the social aspect is more of a treat than the actual ice cream."
2) Scavenger Hunt
"Friends of ours sent us on a scavenger hunt around our local area. Once we reached the destination, we took a selfie, and they sent us the next clue! It was so fun that we did one for them the next weekend."
3) Neighborhood Art Gallery
"My neighbors and I are having a neighborhood art gallery walk. With all the arts and crafts going on we sent our flyers to our neighborhood and invited them to share their art work. We are lucky because we have a field connecting a few of us and we are setting it up in the field. Marking 6ft spots so everyone keeps their distance. Walk around and view the local art, outside!"
4) Sprinkler Playdate
"We had a friend over for a distanced play date, and they ran through the sprinkler. The girls are both 6, and it was the easiest way to keep them playing 6ft apart."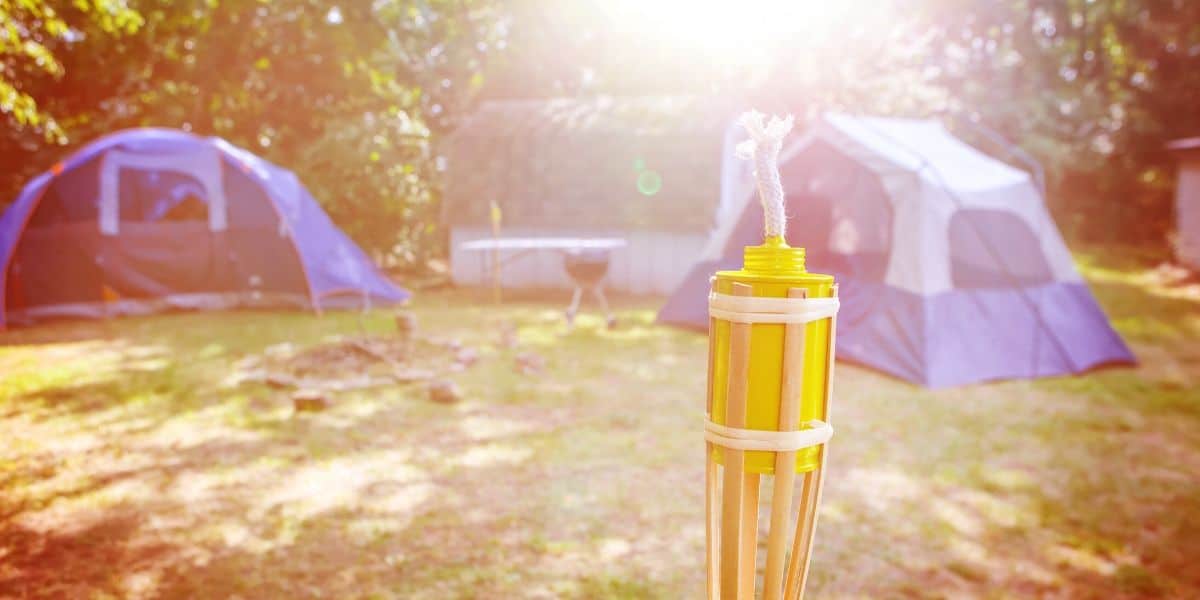 5) Bringing Summer Camp Home
"My children's overnight camp was cancelled, so we're thinking of ways to make the summer days feel like camp. We bought a fire pit, and they are excited to have Saturdays be "overnights" (they go on an overnight sleeping out in the woods during their camp session) — with cooking the special food they usually eat over the campfire, making s'mores and sleeping outside in our screen house. We're planning to fix up our screen house to make it more fun so it can be like their cabins at camp.
We'll also have ice cream social Sundays (another camp tradition) with homemade ice cream, dance parties, and connecting with camp friends. The girls are REALLY excited right now to come up with ideas of how to make our backyard feel like camp so that's helping keep a lot of positive energy in our house."
6) Distant Dinner Parties
"We have always had a screen house in the backyard so we can eat dinner without mosquitoes. We just bought a second screen house so we can have friends over for side by side dinner parties — each family gets their own screen house! If friends aren't comfortable with eating our food, it will be BYO everything. We just have to figure out the bathroom situation!"
(We did figure out the bathroom challenge! Check out our summer page at Amazon for the best portable potty solution!)
7) A Backyard Circle of Friends
"I'm coming up with ways that my teen can still see her friends and currently working on a backyard camping sleepover with each kid in their own tent but putting tents in a circle with the openings facing each other so they can easily hang out still."
8) Minute To Win It
"My daughter is doing challenges with her friend who lives next door. They are each on their own driveways having fun. It's interesting because they are teens, yet playing games and having fun like they did when they were much younger. They also swam in the same pool but at opposite ends- that was quite funny!"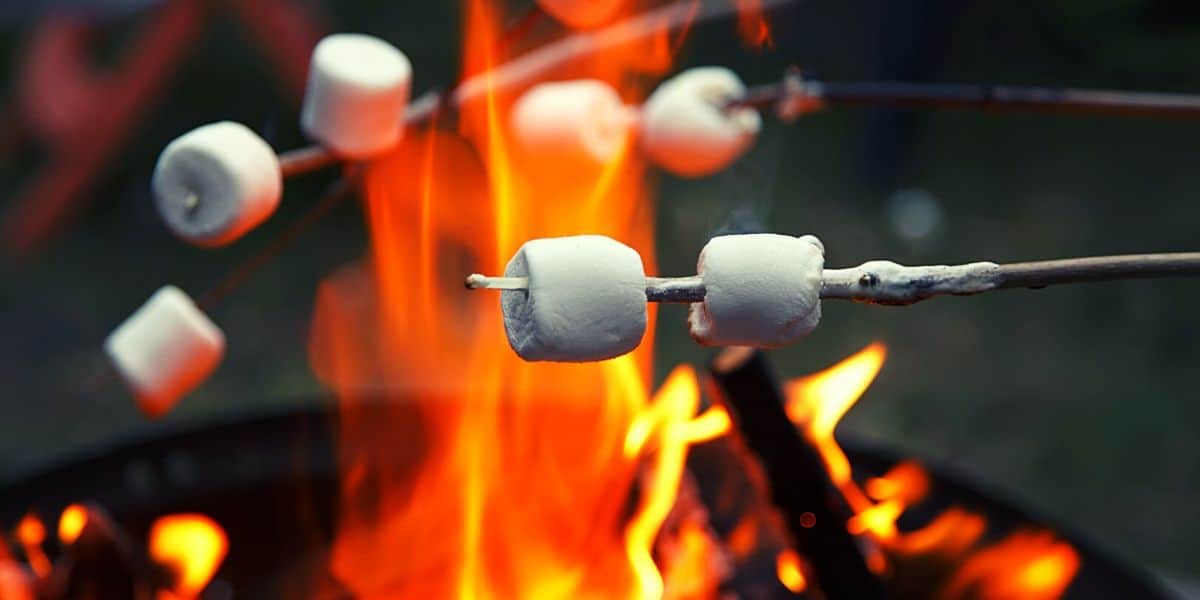 Back Yard & Neighborhood Fun
Game Night by the Fire Pit with charades, Telestrations, and S'mores
Bikes, scooters, skateboards, and roller skates. Even rollerblades are cool again.
Movies projected onto a house wall
Squirt bottles filled with water to play tag
Blowing bubbles
Drawing with chalk; older kids can write rotating messages on front door stairs or sidewalks for all those walking by.
Planting a pollinator garden
Zoom picnics with friends to keep some sense of connection
Get Outside As A Family
And don't forget Lynn's gold coin trick mentioned in the podcast!
17) Horse Around
"We're volunteering at our local stable. We can't afford a horse, but there are plenty of horse owners strapped for time. Having kids do chores (shovel poop) is surprisingly fun for them and in return, they get to ride a horse. For free!"
Try this outdoor scavenger hunt on a family adventure from Stuffed Suitcase!
Visiting all the local state parks and hiking trails
Geocache and camping
Bird watching with big kids
Kayaking and boating
Swimming in mountain streams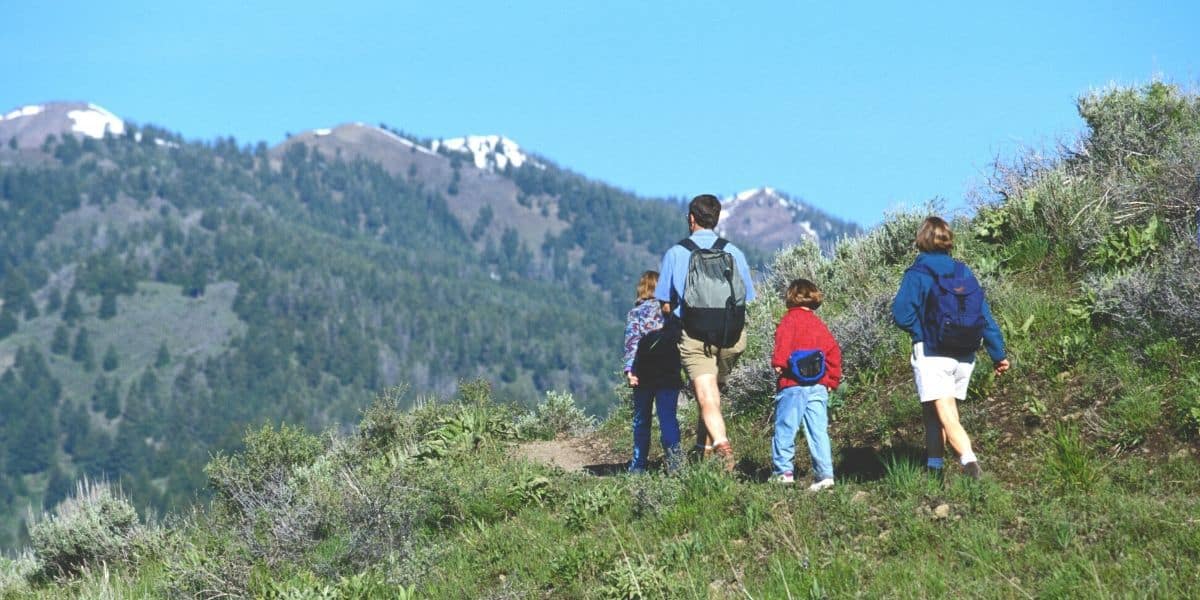 24) National Park Hack
"We're close to Banff National Park. Here's the thing about national parks; they get really busy in summer. But just outside national parks, the scenery is just as stunning. So instead of joining the crowds, we're doing hikes within an hour of the park's borders. Hiking with kids can be hard, so we're starting small – about 2-3 hours tops."
Ideas for Parents Who Work From Home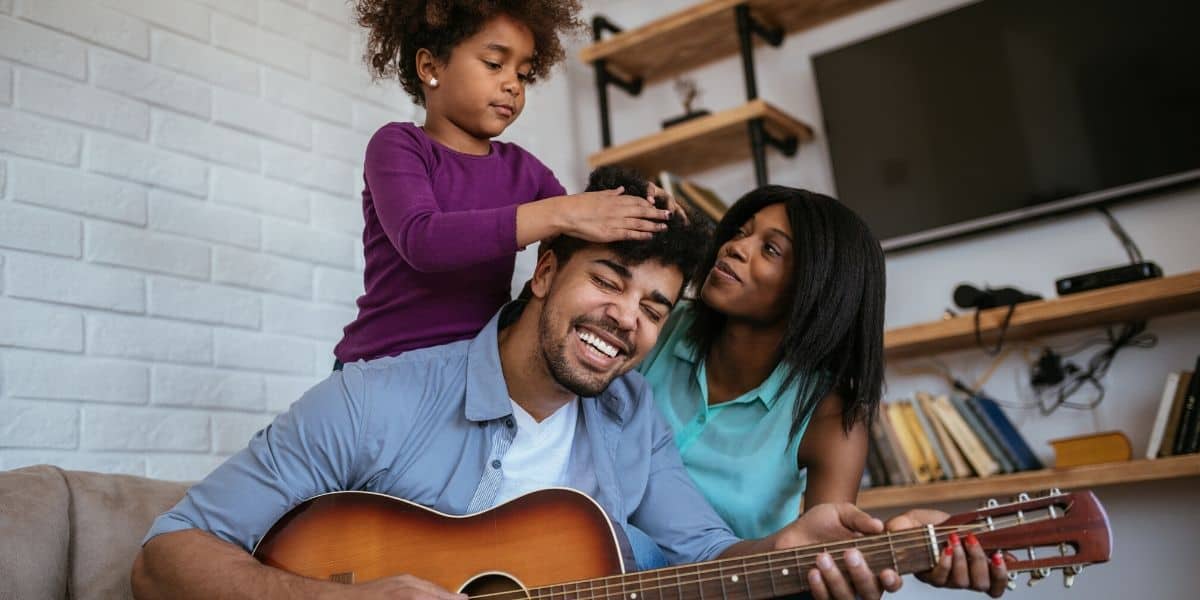 25) Online Group Classes
Outschool offers one-time, weekly, and daily classes for kids of all ages. My kids have taken everything from creative writing, drawing, and Pokemon and Japanese culture, to learning about animal farts and joining a ukulele club. The class catalog is massive. Here's a $20 coupon with our affiliate link.
26) Tiny, tiny treat challenge
If you've seen those addictive videos of hamsters eating tiny burritos or pies,Challenge your children's baking and science skills with the world of tiny baking.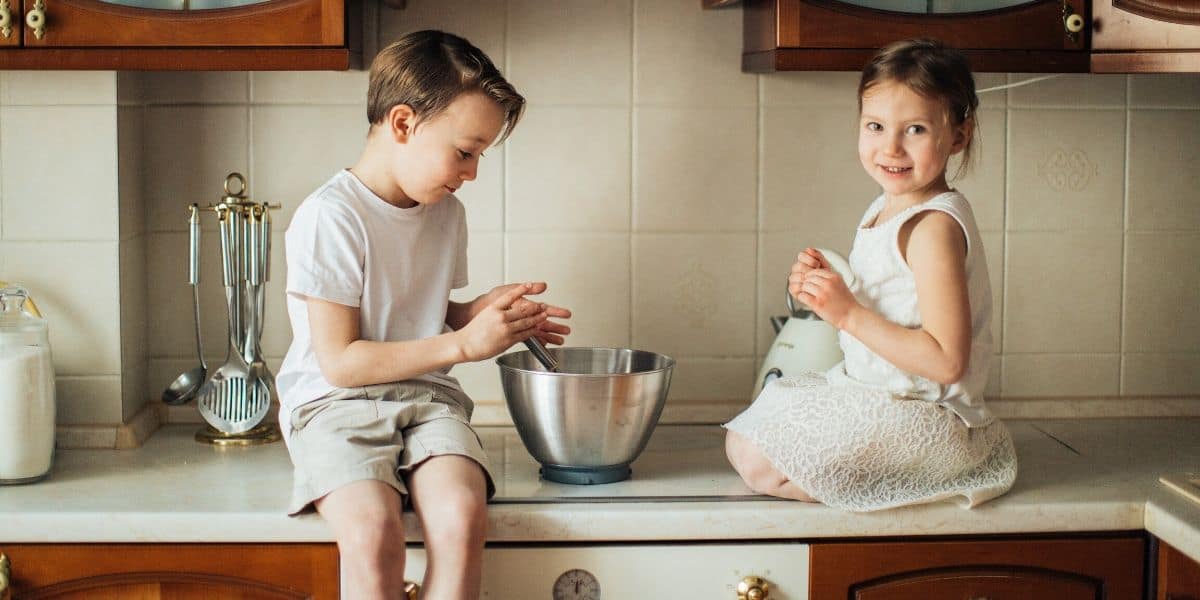 27) Summer Camp in a Box
KiwiCo has a series of subscription crates with arts, culture, and STEM encouraging toys and activities for ages 0-14. In addition to these deliveries, parents can order a series that create a summer camp experience that corresponds with virtual lessons. Use code LEARN30 for 30% off while this promotion lasts.
Mel Science offer at home chemistry experiments and include a welcome kit with a VR headset and equipment for the home lab. Here's our affiliate link for $17.45 off your first month.
Order your kids the Little Passports Summer Camp In a Box. They say that their giant activity packages that teach kids about world cultures can entertain them up to 3 hours per day.
28) Volunteer From Home
Go to Volunteer Match for remote opportunities that might include making summer hygiene kits for homeless youth or supporting children's literacy group by reviewing children's books.
The Family Summer Guide to Virtual Vacations
The key to making a virtual tour fun is to combine it with another experience, ideally one that is sensory, and for families to share their undivided attention with the experiences.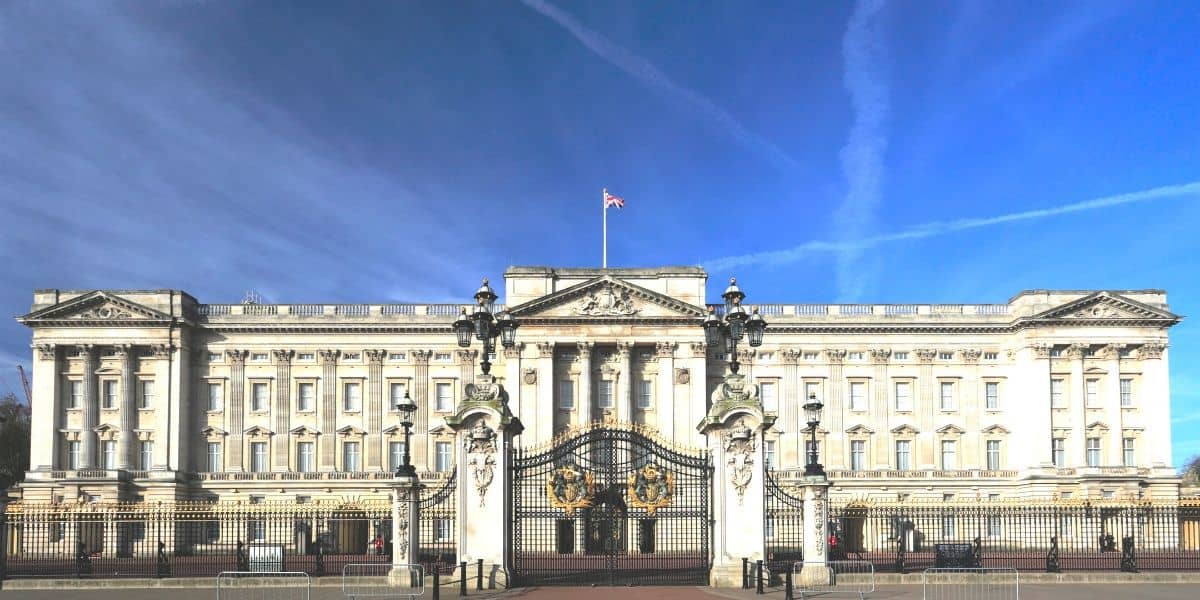 29) A Royal Activity
Make afternoon tea sandwiches, scones, and cookies and then zoom through the halls of Buckingham Palace looking for Corgis portraits. Read about this Royal Family Itinerary in London for future travel. The Queen's favorite biscuit is the Jammy Dodger. Here's the recipe.
30) Living American History
Colonial Williamsburg has a variety of online resources: virtual tours, DIY videos, and activity sheets that will lead to projects.
31) Explore The Great Wall of China
This virtual tour of the Great Wall of China can correspond with an overview of Chinese history or a viewing of Disney's Mulan for younger kids. The live action film is set to release August 21, 2020.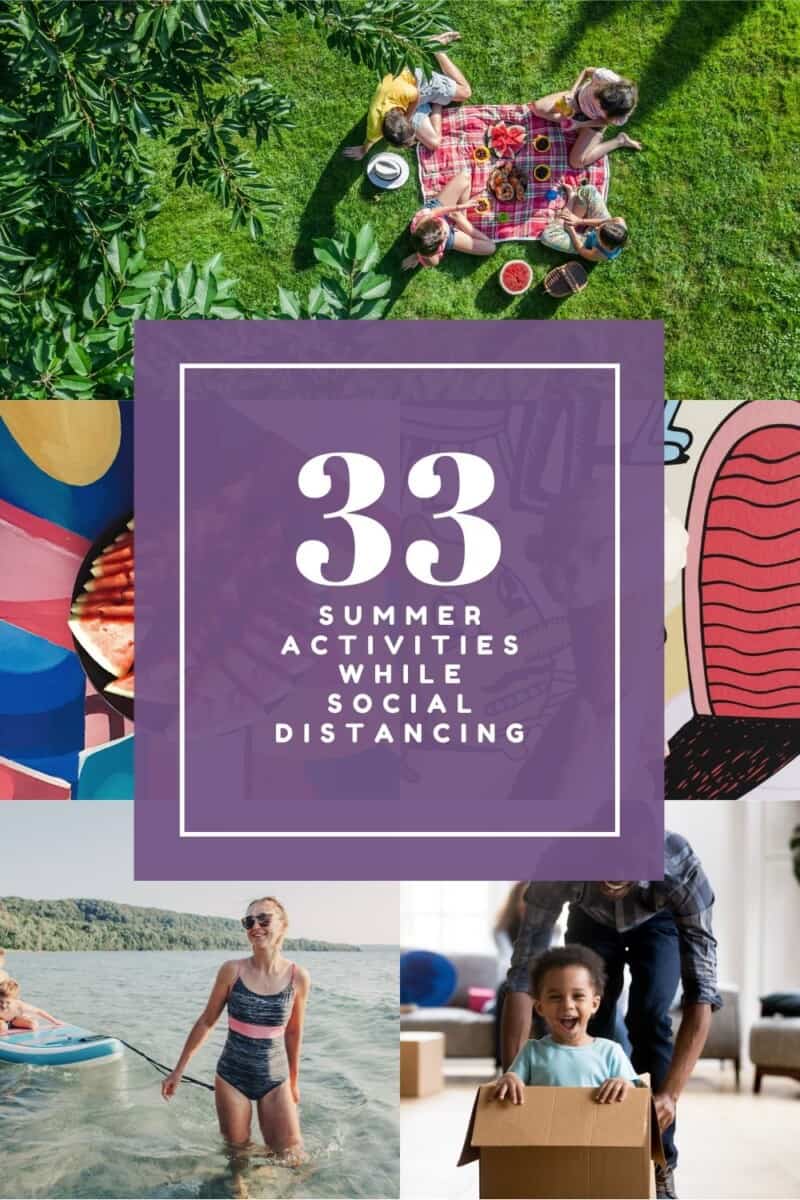 32) Head to the Dessert
Visit Morocco has a lush video series exploring its country. Then have an at home henna party.
33) The beauty of our National Parks
See 5 National Parks and discover fjords, volcanoes, canyons, and more from Hawaii and Alaska to the Florida Keys.
About Flusterclux
Robin Hutson, founder of Luxe Recess, is proud to be the producer and co-host of Flusterclux. This parenting podcast features author, speaker, psychotherapist Lynn Lyons who shares her effective strategies for families to be proactive on the mental health of their children.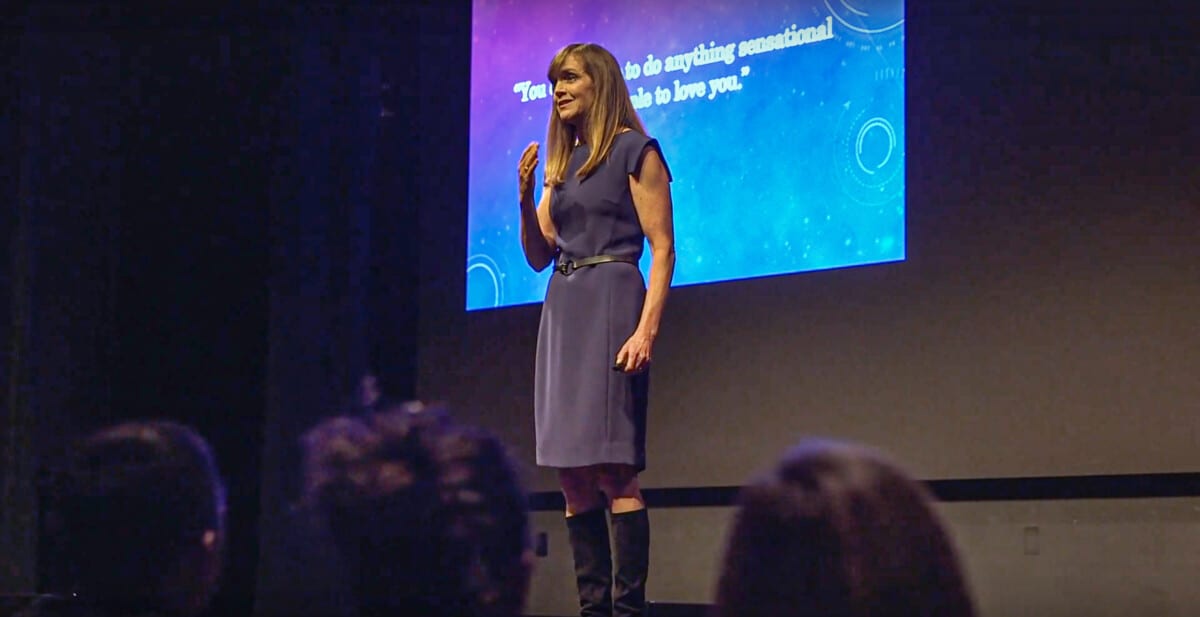 Robin and Lynn are sisters-in-law, and they discuss the challenges most families experience, especially during stressful times and draw from Lynn's nearly three decades of experience in private practice. Lynn has been featured in The New York Times, The Washington Post, The Atlantic, and numerous NPR interviews.
Listen to the Podcast!