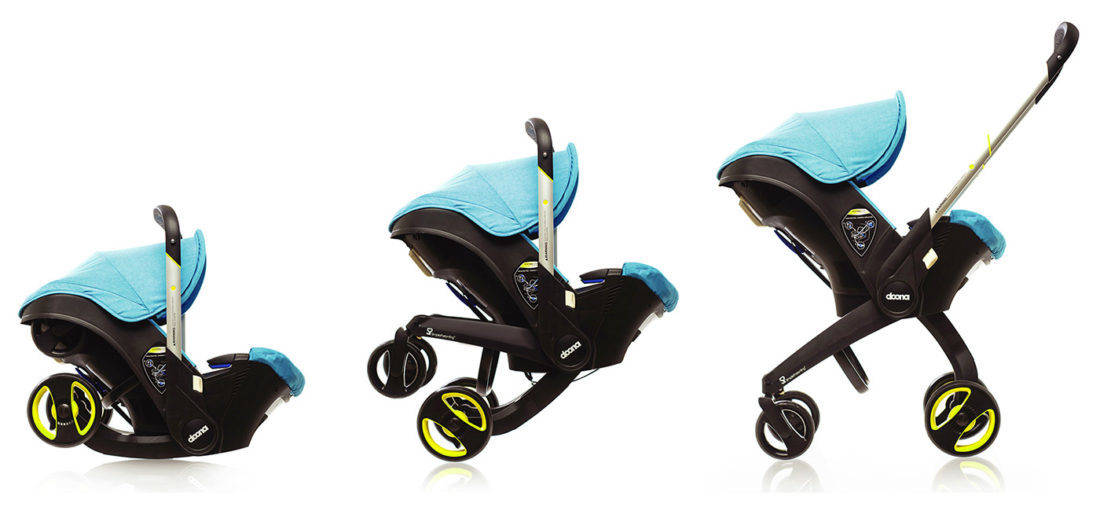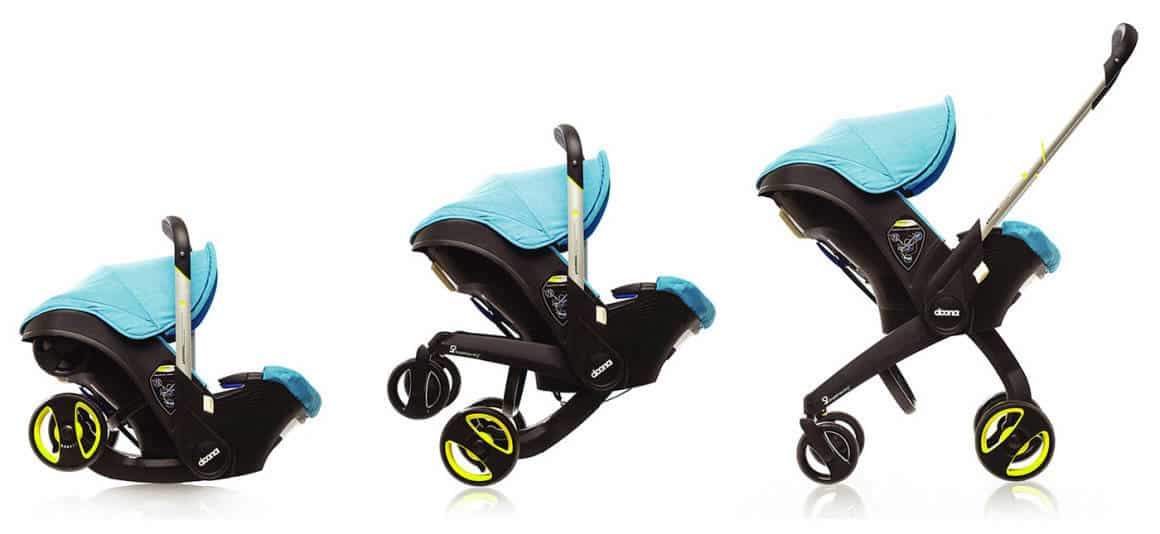 Traveling with an infant just got easier.
My prayers were answered in my lifetime, but not while my babies were young enough. The Doona markets itself as the next generation car seat. It's no hype. This is an infant car seat that becomes a stroller. A good stroller. This is the infant car seat you can take your baby around the world through every airport, on the airplane, and to the taxi or rental car hassle free.


The Doona is for babies up to 32 inches in length and weighs 4 to 35 pounds. That means it will last until a baby is approximately 18 months old, assuming average length. Like other car seats, you can attach its base in your cars and use its seatbelt attachments while you are on the road. Sun shades and rain covers are available accessories.
The Doona is made by Simple Parenting and weigh 15 pounds. Because there are, obviously, a few more parts to it than other car seats, a baby's weight will make it heavier than your average seat. But it isn't intended to be carried slung over your forearm through the grocery store: one strolls it once its lugged out of the car or taxi. The handle of the car seat shifts placement when installed in the vehicle as an additional safety feature to prevent the rear-cafinf seat from slamming against the back seat in a collision.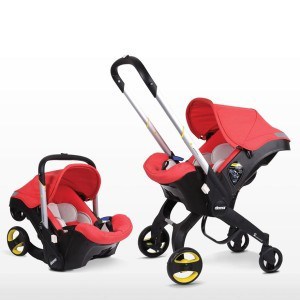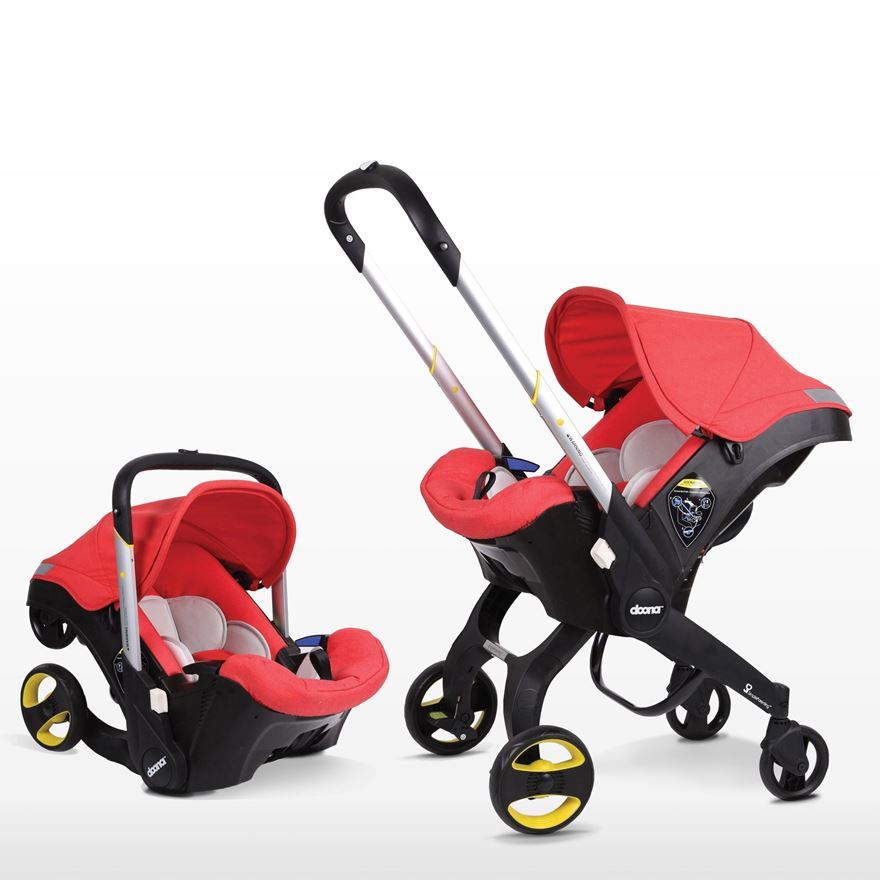 I also got to hear with my own ears how quietly an experienced user could convert the Doona for each use if you have a sleeping baby in it. I got to test it at the Drool Baby Expo, and the fabrics feel good, and the options are red, aqua, gray, beige, and black. There is no storage underneath, but one can purchase a matching storage pouch that affixes to the handlebars.
I just wish I'd had the Doona on those hundred flights my daughter and I took when she was young enough for it. Magic Beans is taking pre-orders of the Doona now. It retails for $499.